The Mob Museum in the "old downtown" section of Las Vegas has been open since 2012...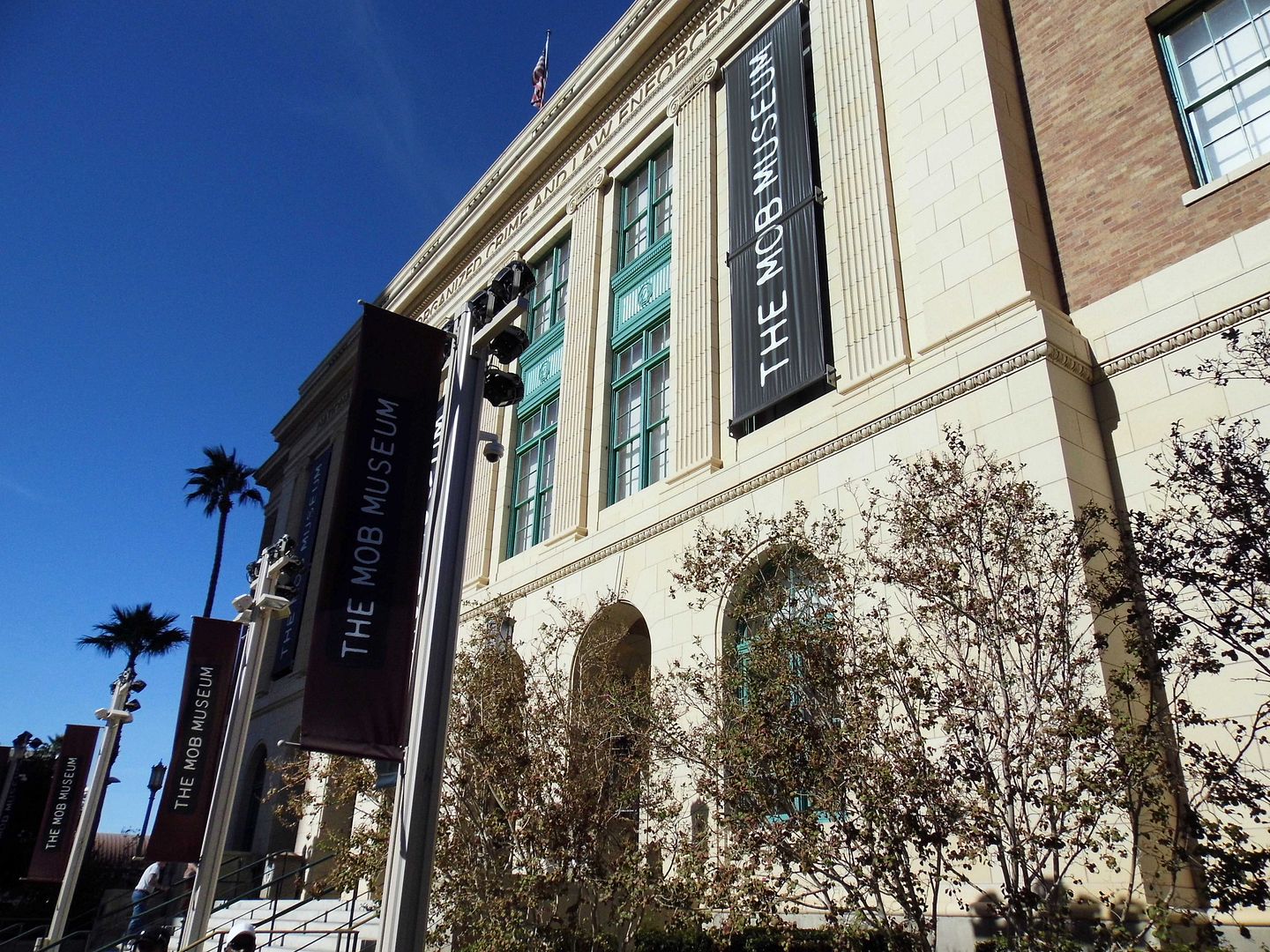 ...but I've resisted going, thinking it might glorify a violent chapter in U.S. history that's perhaps already gotten too much attention from Hollywood.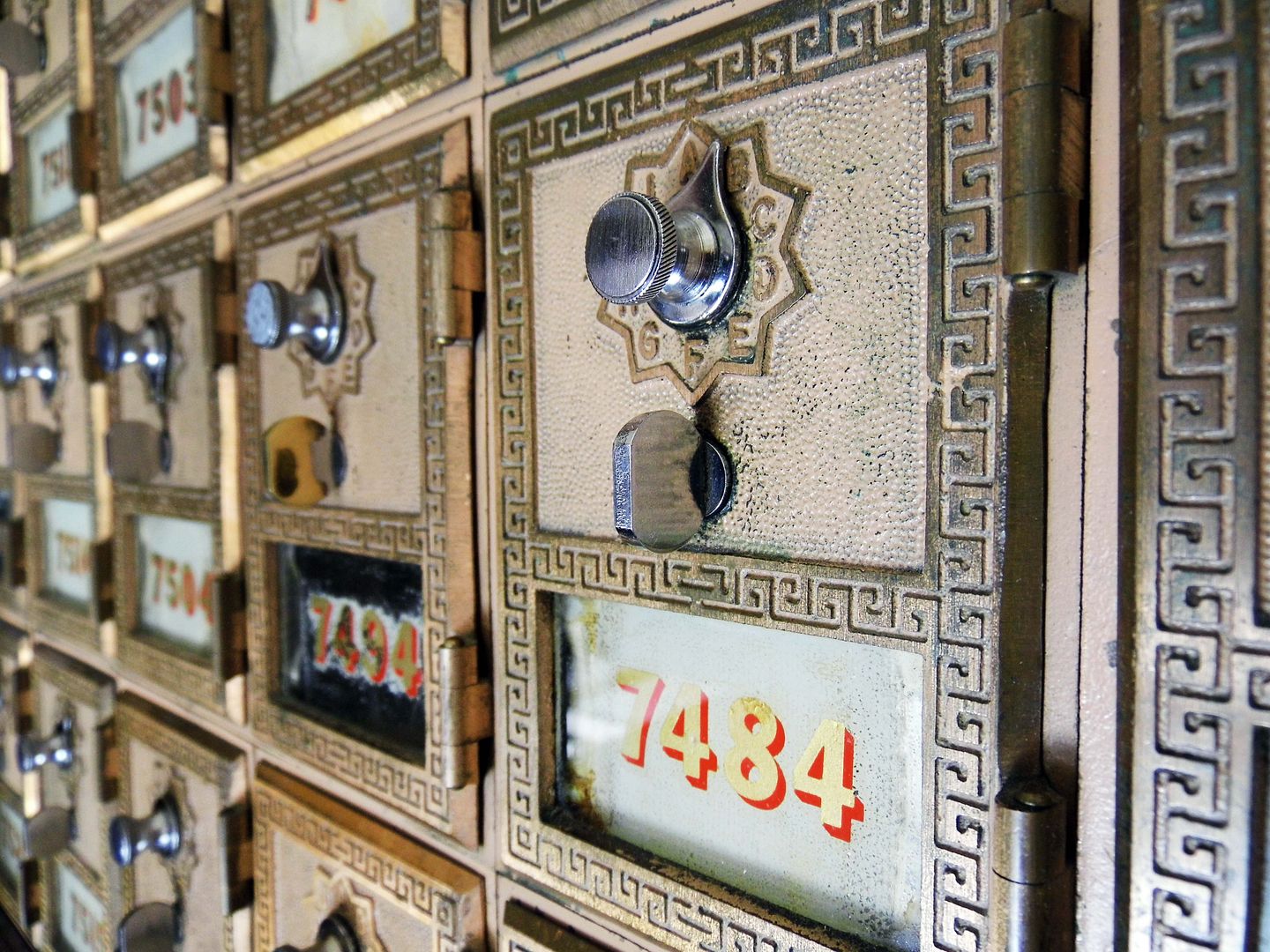 Located in the Neoclassical former Las Vegas Post Office and Courthouse (circa 1933, a national landmark designed by
Louis A. Simon
but credited to James A. Wetmore), you'd think the architecture would've been enough to draw me in.
But it wasn't until I found out that the museum had opened a speakeasy and distillery tour in the basement that I
really
wanted to go.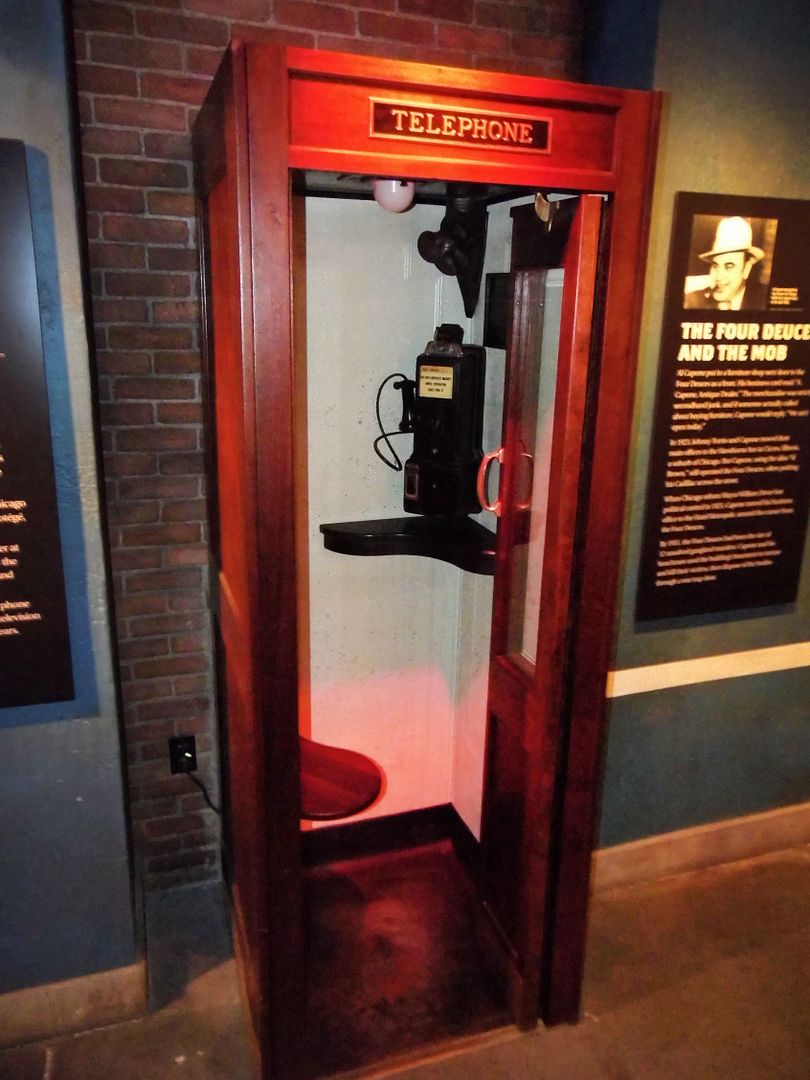 It's not just a drinkery down there—but a surprisingly deep collection of Prohibition-era artifacts, including a phone booth from the Four Deuces—a saloon, brothel, and gambling hall that served as the headquarters of the Chicago crime syndicate run by Johnny Torrio and Al Capone in the early 1920s.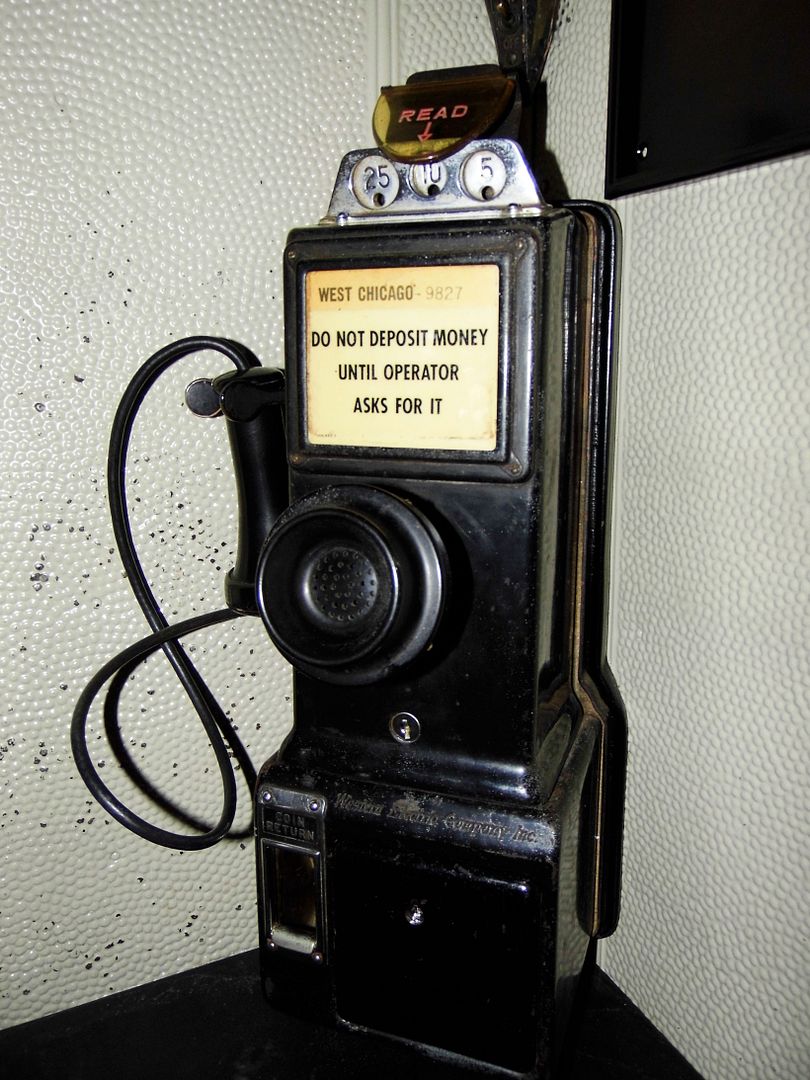 Capone served served as manager and enforcer at the Four Deuces, which was demolished in 1966. Maybe this payphone is all that's left of it.
Like any other good "speakeasy," there are private rooms where you can escape the public eye.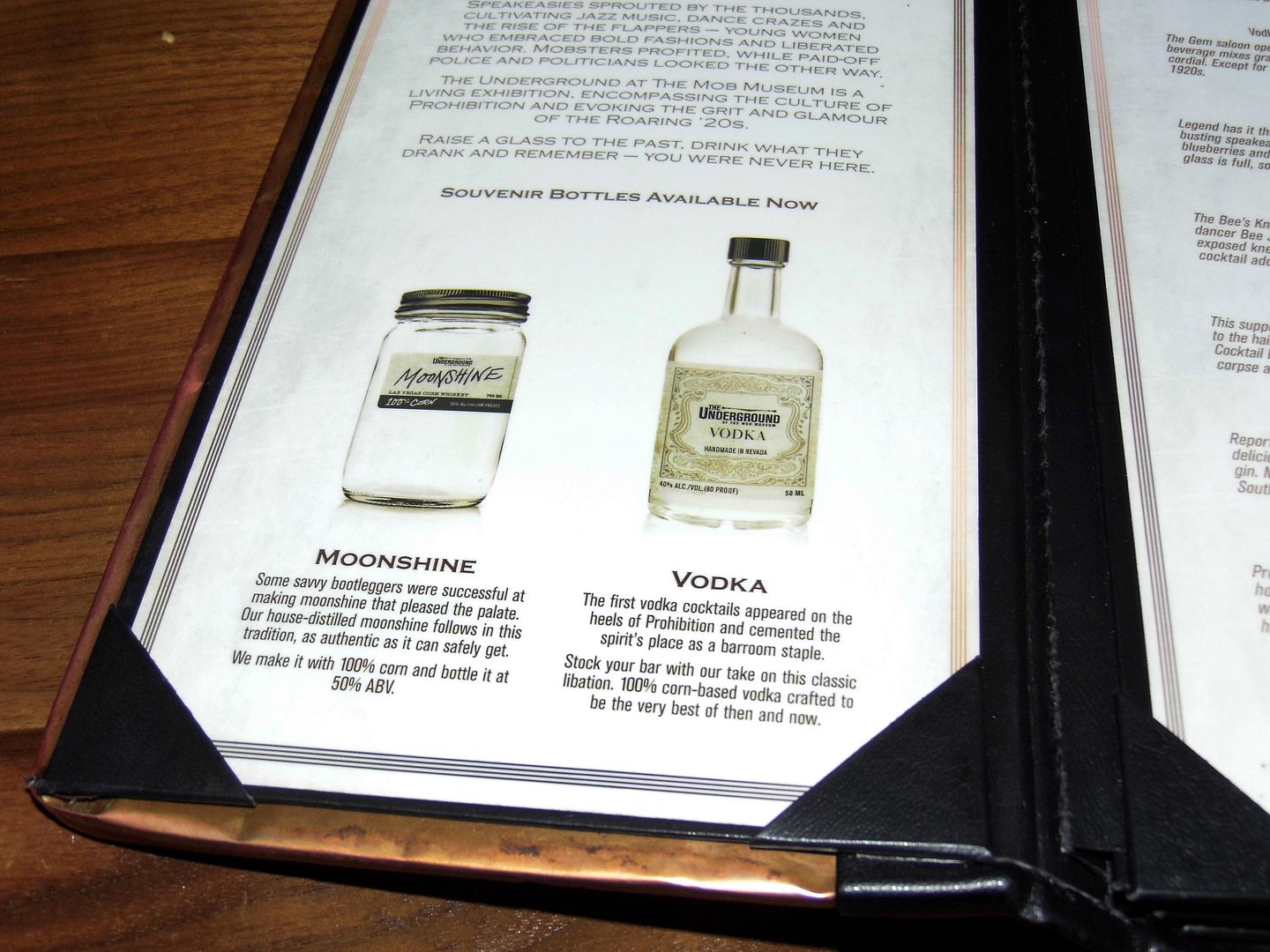 But unlike the dark days before the Volstead Act (which enacted
Prohibition
) was repealed by the 19th Amendment...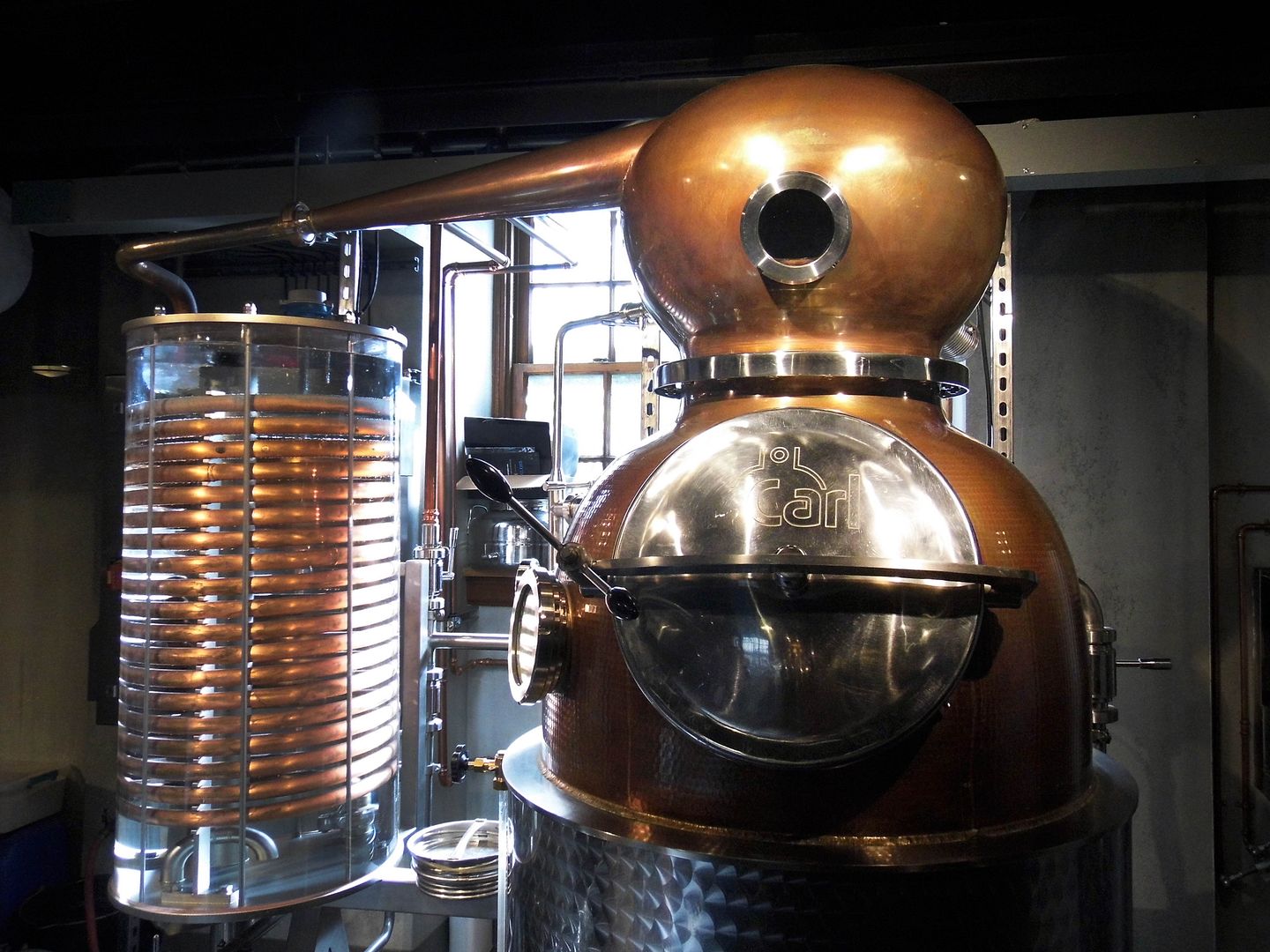 ...the "moonshine" is made in proper copper pot stills, and not in bathtubs.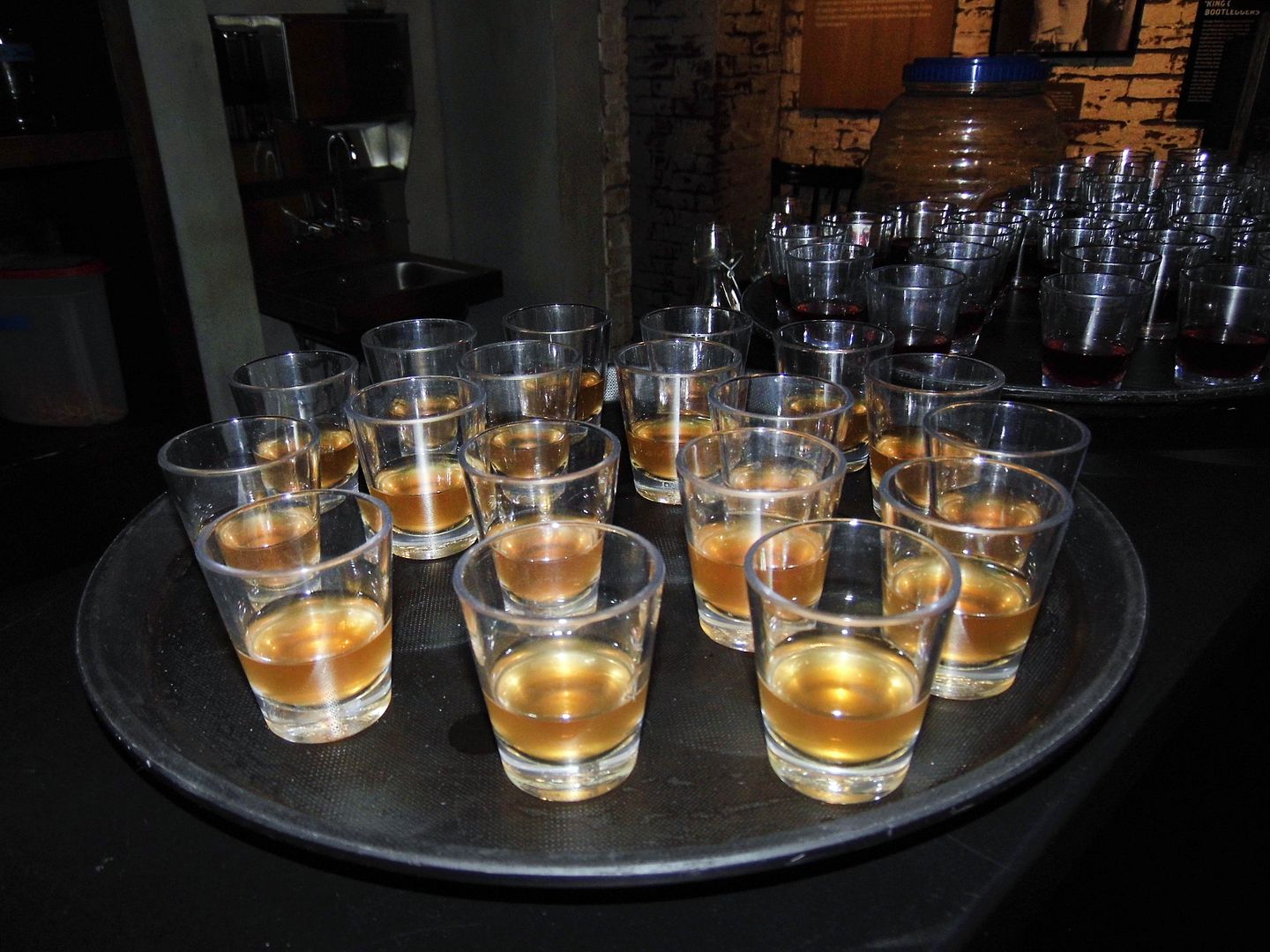 The distillery at The Mob Museum makes its own "clear" or "white" whiskey, which it calls "Moonshine," as well as some flavored riffs on the medicinal whiskey that was actually legal during prohibition.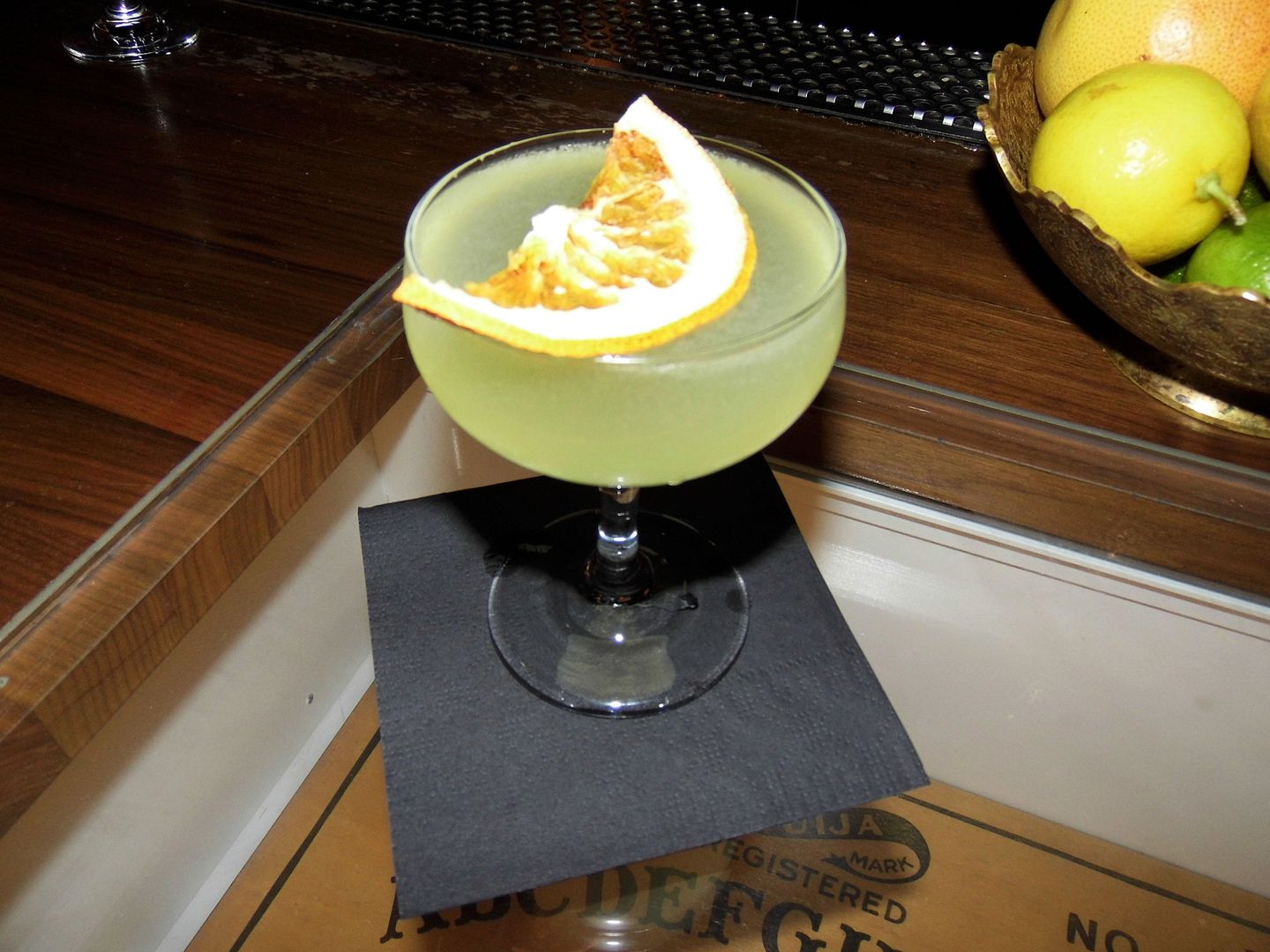 The craft cocktails offered at the bar—like the Hemingway's Muse—are surprisingly outstanding.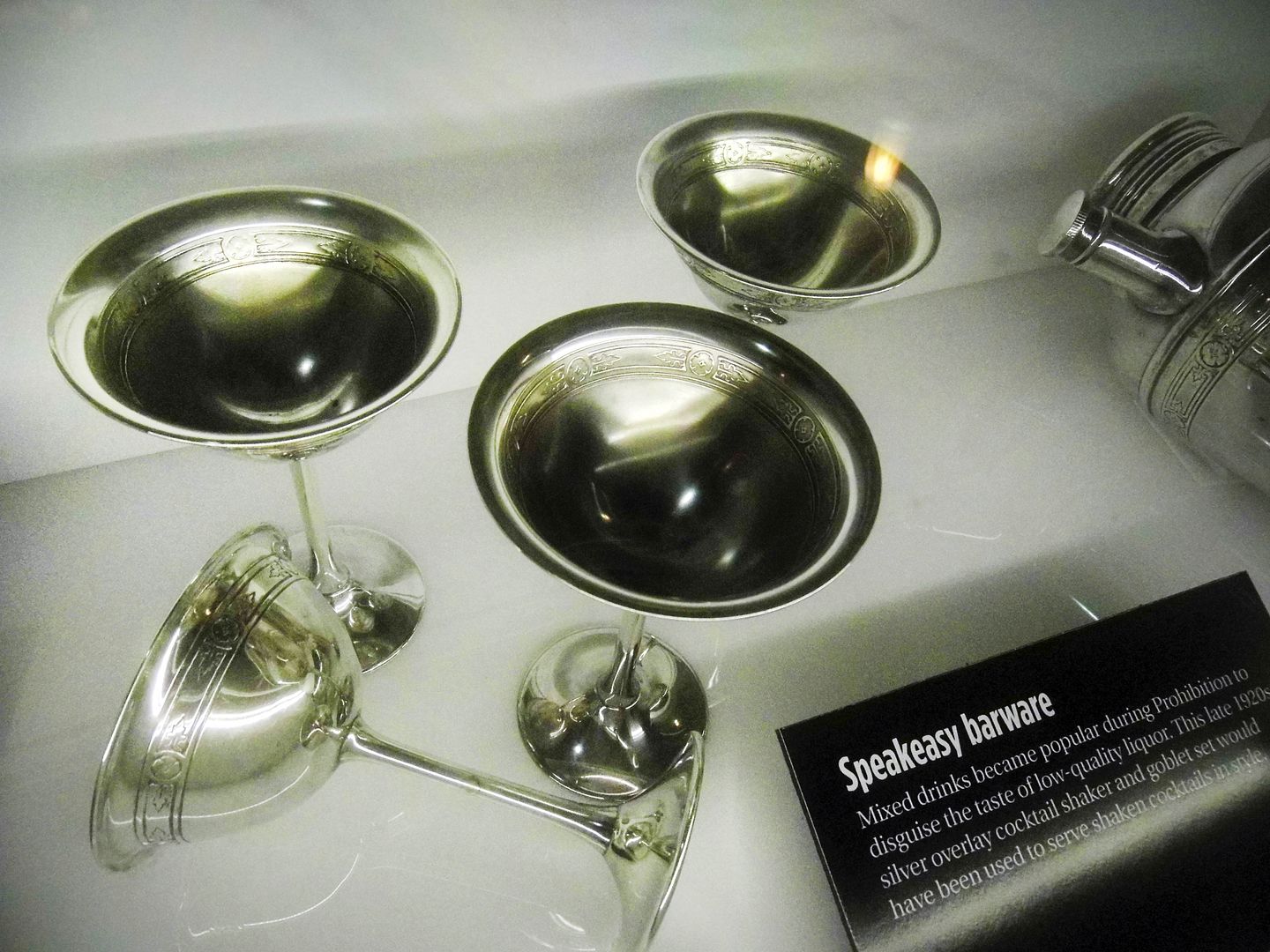 And while you're sipping away at the bar, you can learn even more about Prohibition from the embedded glass display cases, also full of artifacts.
You might as well order another drink—like the dark rum-based Airmail—while you read about the antique anti-Prohibition corkscrew in the (not-so-flattering) image of Prohibition proponent, Andrew Volstead.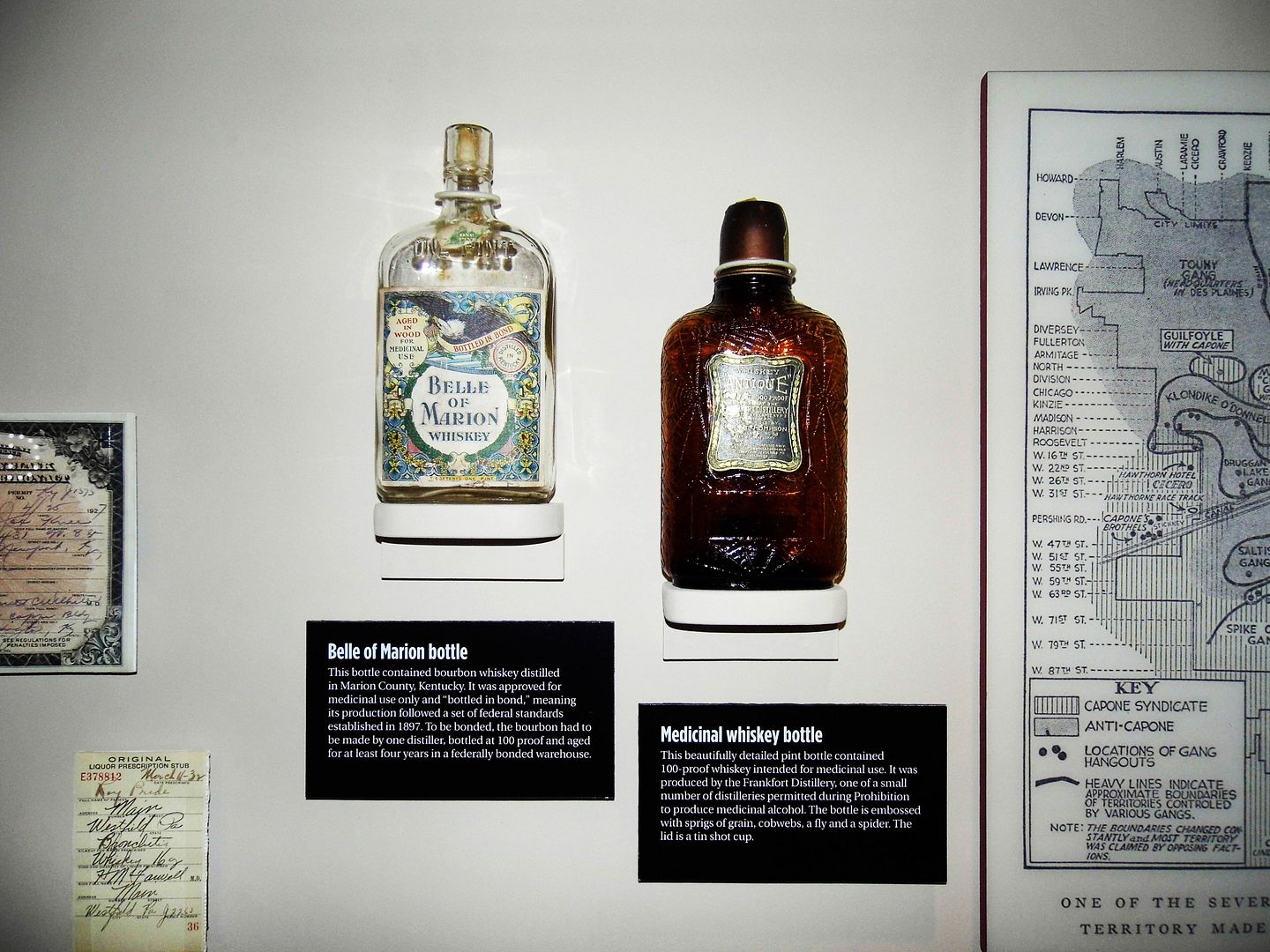 Fortunately, the quality of distilled spirits has improved since the only legalized ones were either prescribed by a doctor or used in very limited quantities by bakers.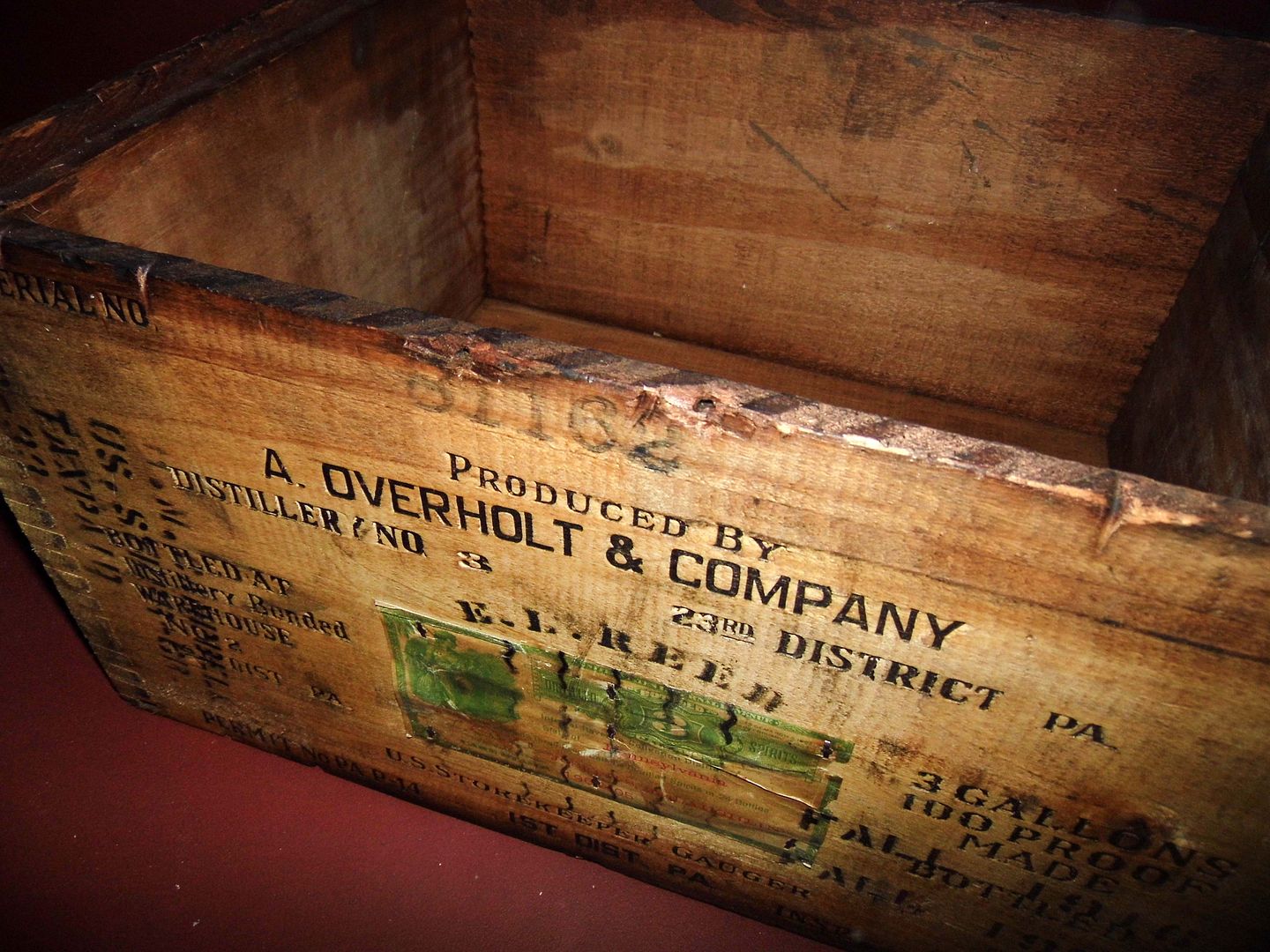 A lot of distillers leveraged this loophole to survive Prohibition—though bottles of federally-bonded liquor could only be distributed in pint-sizes, and supplies were rationed.
Of course, people found ways around that, either by carrying excess liquor undetected (like in this Ambercrombie & Fitch valise with hidden flasks under a false bottom, above)...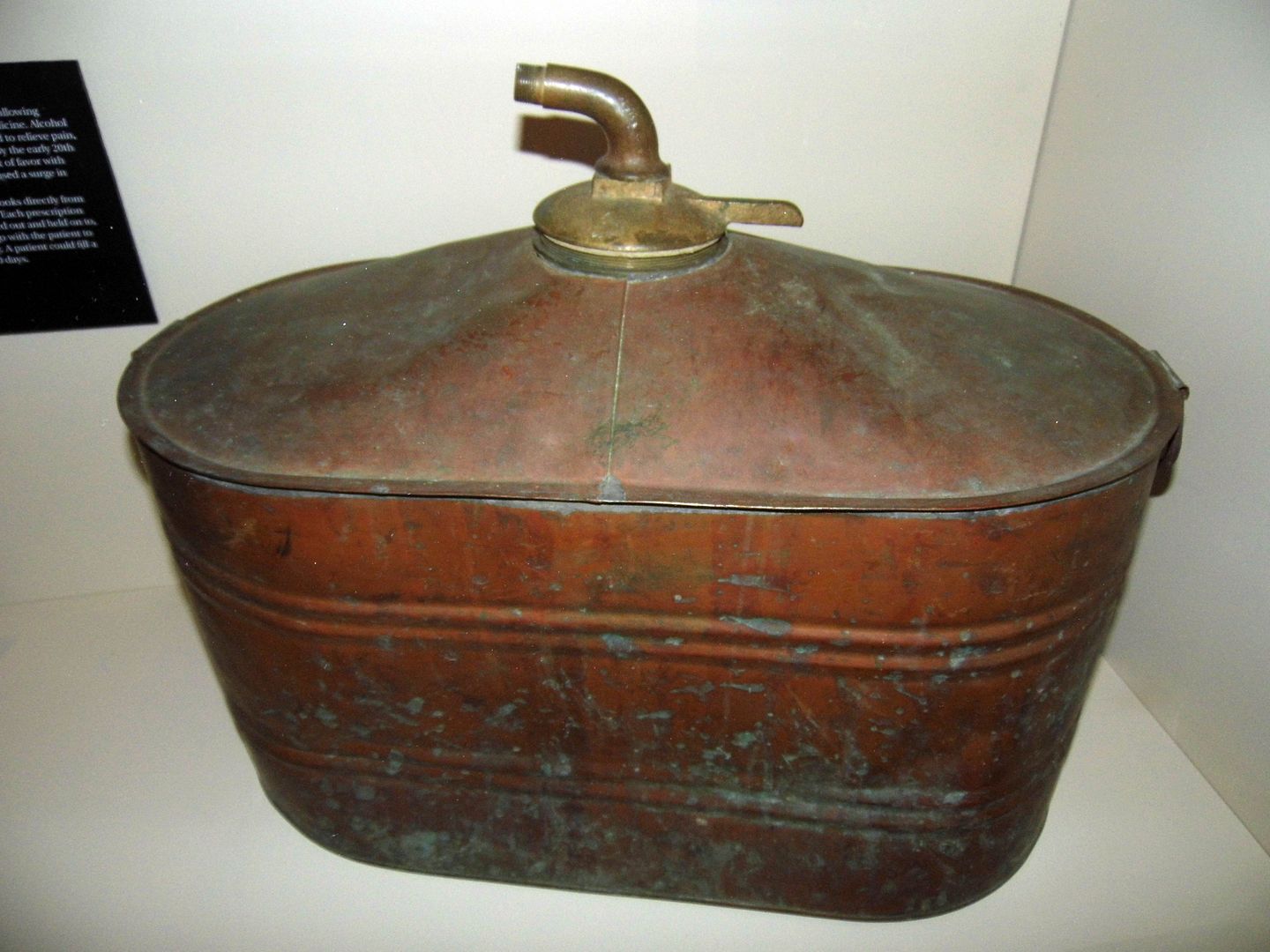 ...or by making their own at home in a moonshine still, which could hold as much as 5 gallons, maybe more.
And then, of course, there was the smuggling—confirmed by the 1977 discovery of the wreckage of the Lizzie D, an 84-foot, coal-powered tugboat used mainly for towing.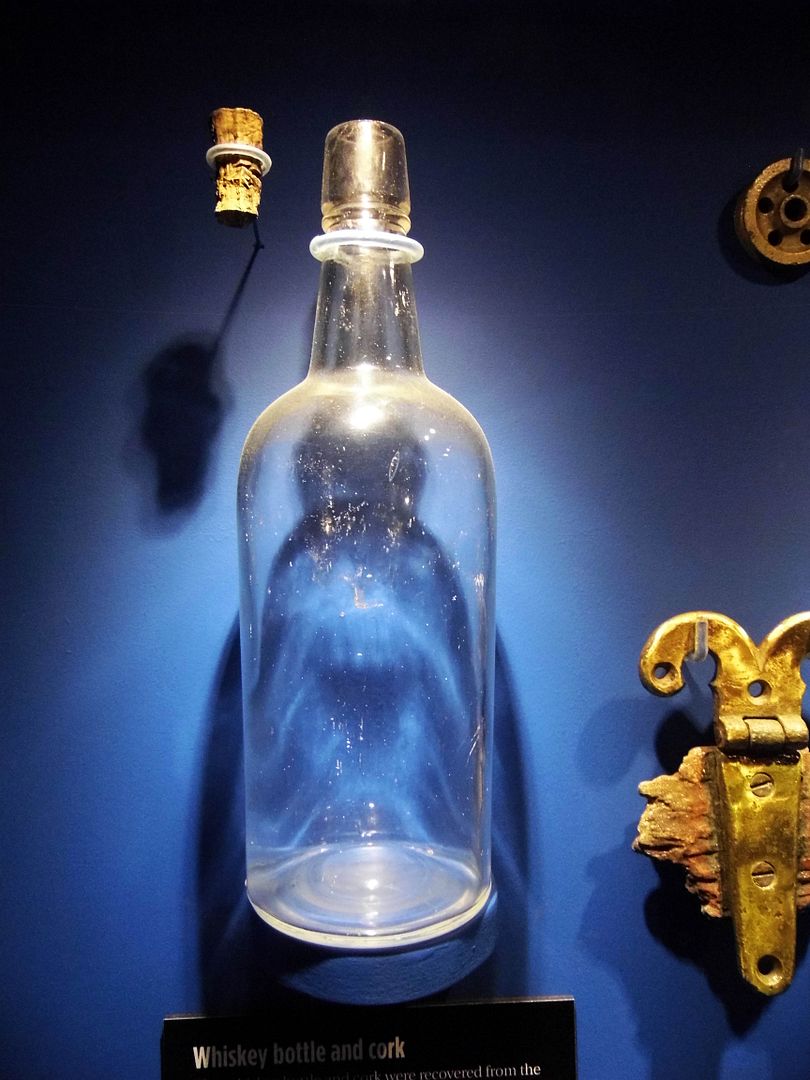 Built in 1907, it was recorded leaving the New York Harbor on October 19, 1922 and was last seen about 50 miles east of Fire Island—well into the territory of "international waters," where a ship could stay off-shore and distribute illegal cargo along "Rum Row." Long suspected as being part of the Prohibition-bucking scheme, the Lizzie D.'s
rum-running
legacy was confirmed with the salvage of bottles of Jameson and other whiskeys by wreckage divers.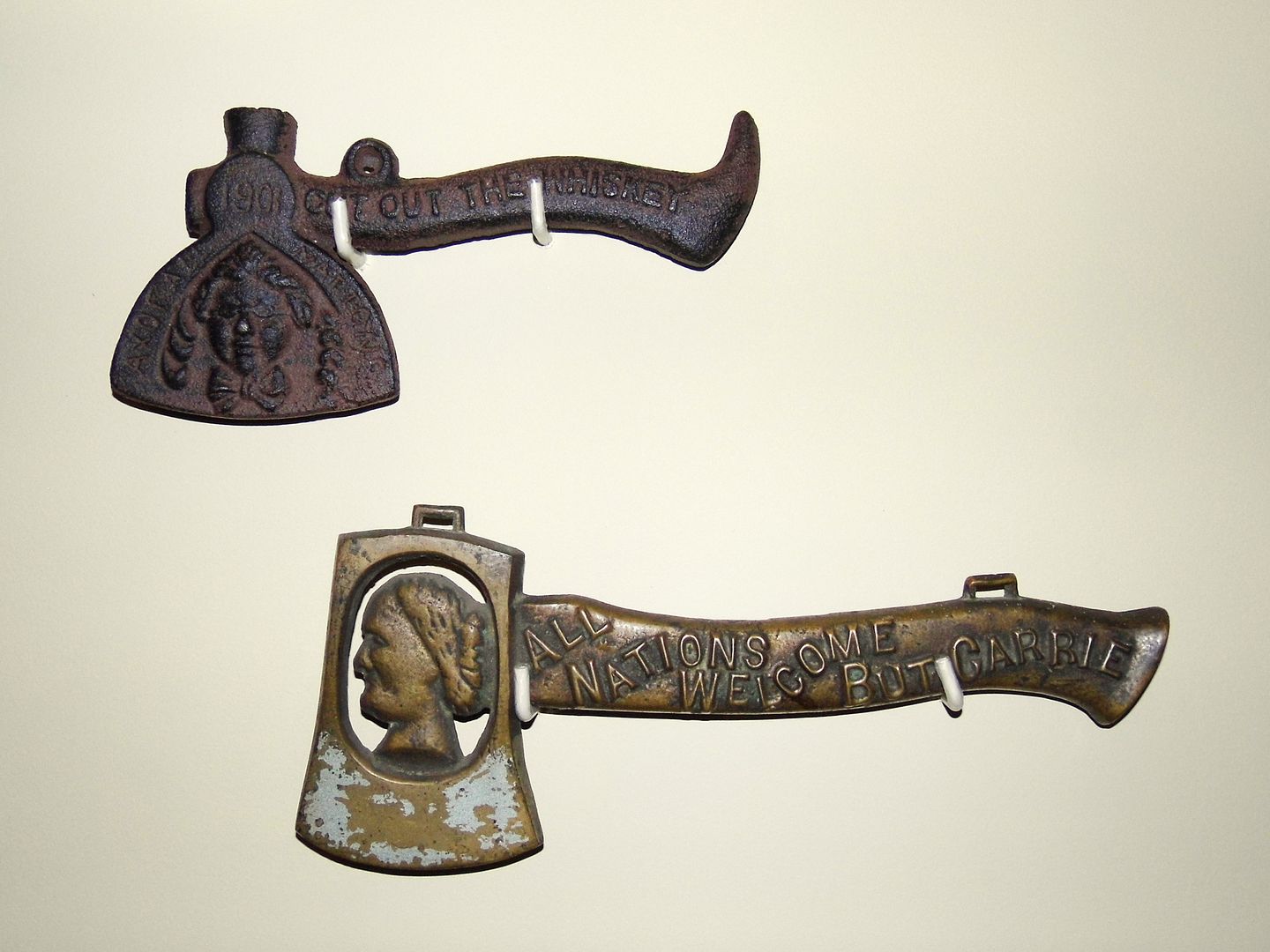 Prohibition was largely unpopular and eventually repealed—but not until after tipplers suffered through a
long
13 years.
How did it get voted in in the first place?
Largely, women who wanted to try to keep their swilling spouses at home instead of in the saloon.
One campaign slogan read:
"Shall the mothers and children be sacrificed to the financial greed of the liquor traffic?" VOTE DRY
And then there were the outspoken few—the vocal minority of the teetotalers—who caused a ruckus to try to outlaw the manufacture, distribution, and sale of spirits.
Temperance advocate Carrie Nation attacked Kansas saloons with a hatchet!
But in some ways, that just emboldened the opposition, which made its own hatchet—an Anti-Carrie Nation one—that read, "
All nations welcome but Carrie
."
"Drying out" the country also did something else between 1920 and 1933.
It gave rise to organized crime. Fragmented factions of ethnic gangs began working together to dodge law enforcement.
A lot of that history actually predates the birth of "Las Vegas" as we know it, as its first gambling license wasn't issued until 1931, the same year that Fremont Street received the city's first traffic light.
Now I know there's so much more to see
upstairs
at The Mob Museum, so I'll have to go back.
And although I don't need to tour the distillery again, maybe I'll need to get the password so I can revisit the speakeasy in "The Underground."
Related Posts:
Photo Essay: Into the Abyss of Downtown LA's Underground Tunnels