Anyone who's seen the recent
Ford v Ferrari
movie will recognize the powder blue, Carroll Shelby-built Ford GT40 that help start a winning streak at Le Mans—the 24-hour endurance car race that's been held annually since 1923.
I got to see one in person (fortunately parked, as they have clocked in at a max 210 mph).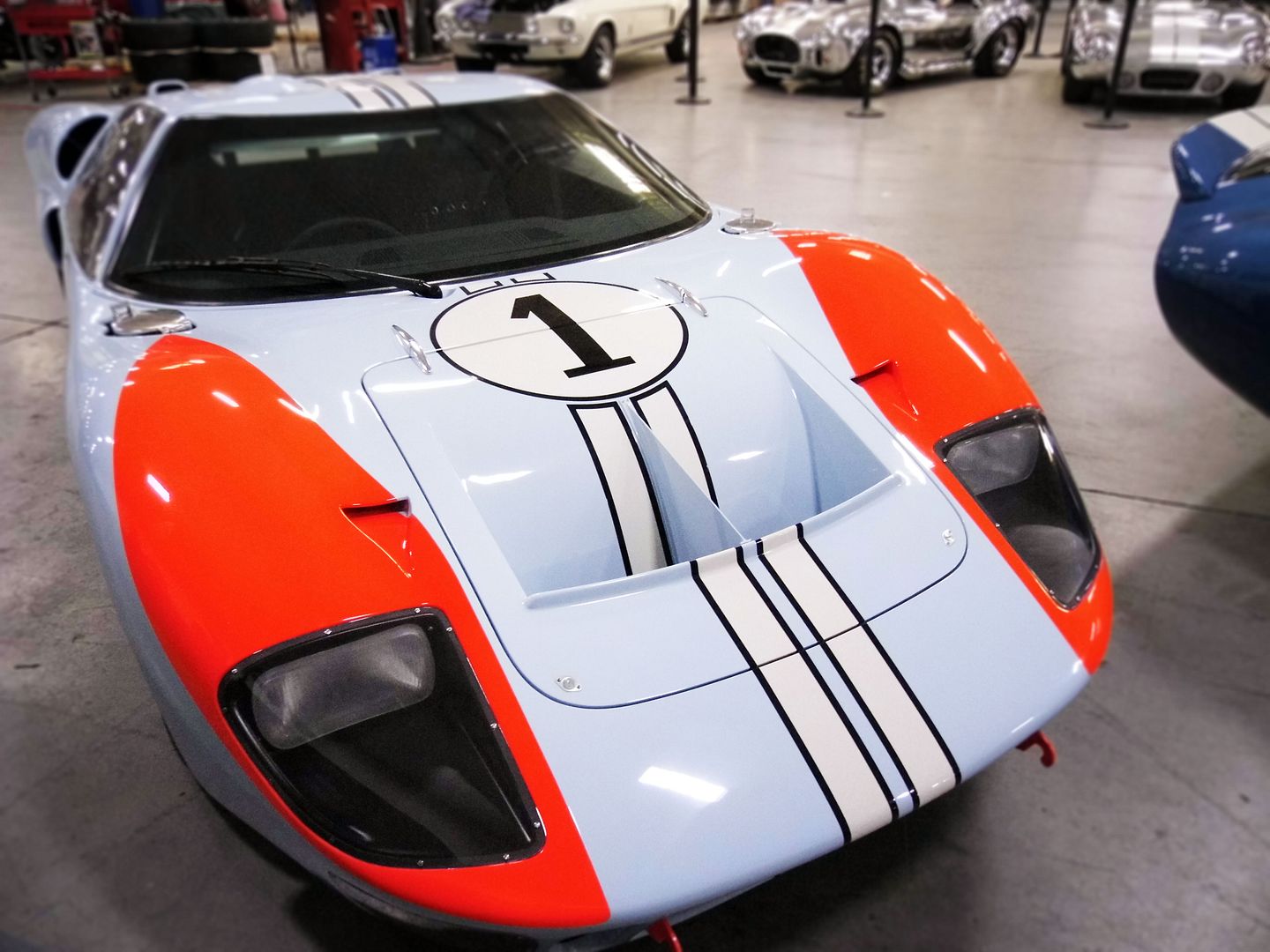 It's just one of the treats that the Carroll Shelby Museum (a.k.a. the Shelby Heritage Center) in Las Vegas has in store for its visitors...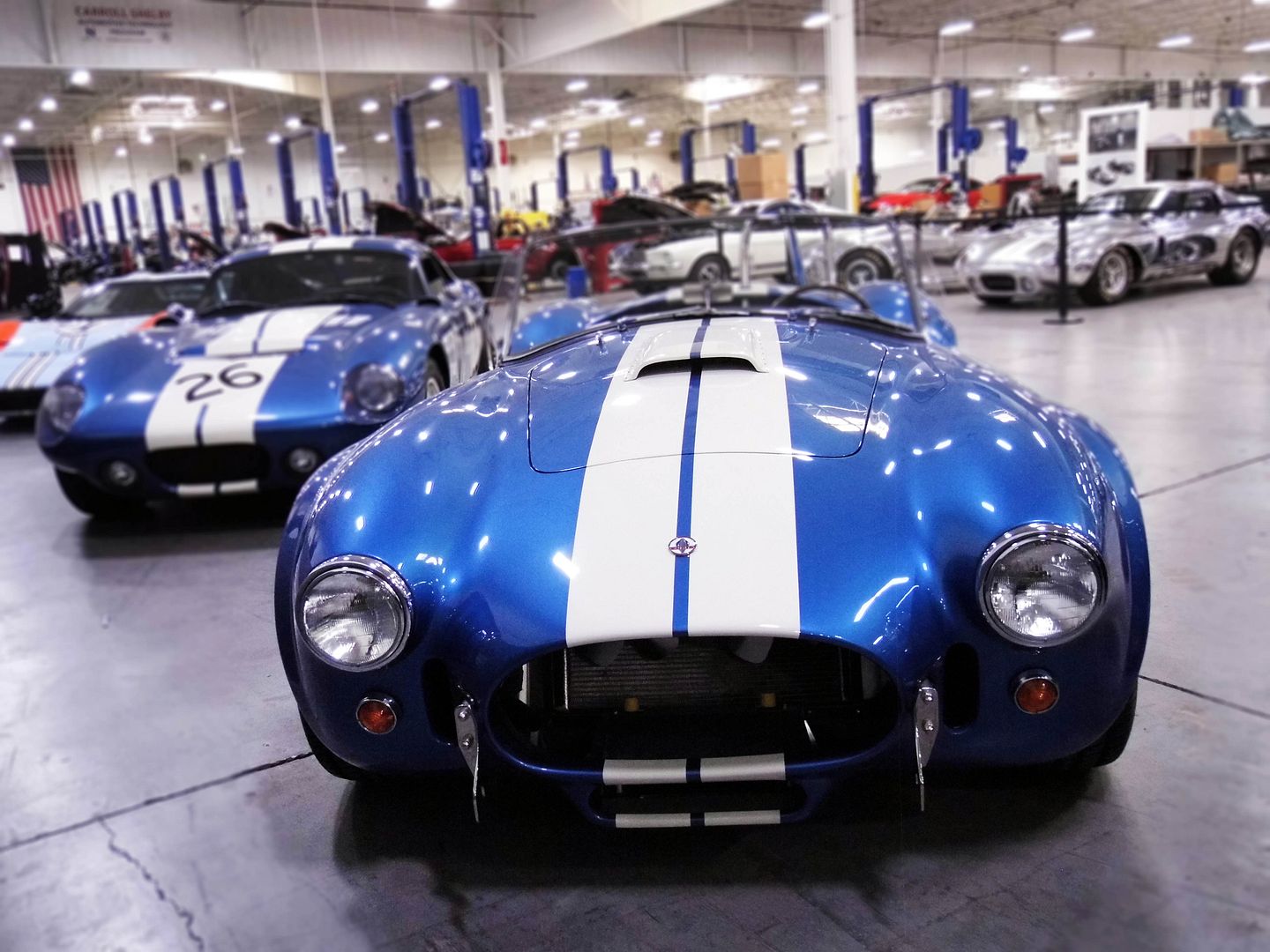 ...parked alongside other Shelby racers...
...in a garage our tour guide called "a hospital for well patients."
This is where they make good cars better.
Though it's hard to imagine how the maker of cars that won Le Mans three years in a row, from 1966 to 1968.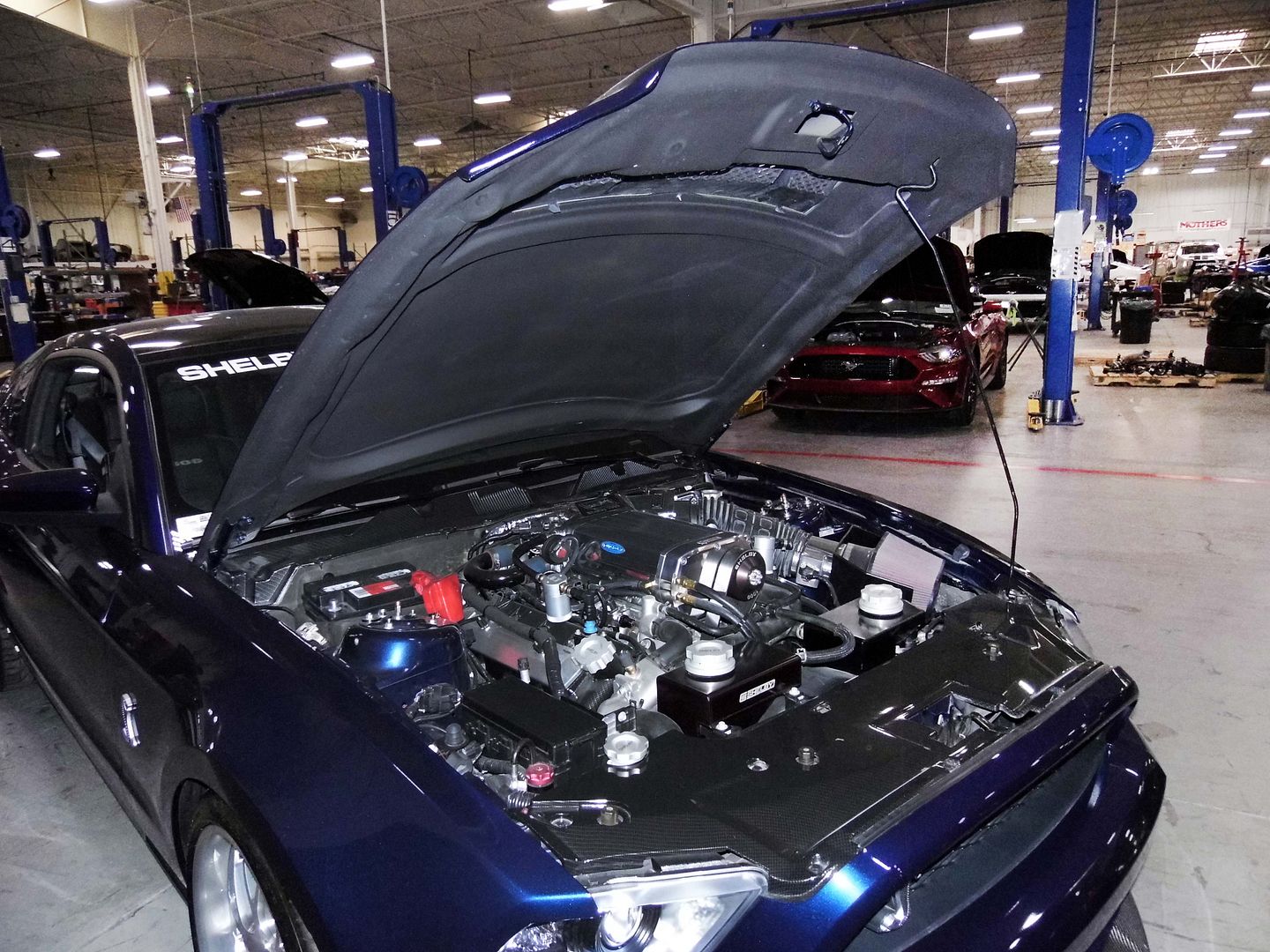 But time has forgotten Ford's legacy of performance vehicles...
...and Shelby hasn't exactly been a household name (though a major motion picture release may change that).
Never mind the fact that Shelby himself beat Ferrari while co-driving an Aston Martin DBR1 in the 1959 Le Mans, which he won.
That certainly influenced Ford's decision to tap him to build a car that would beat Ferrari again, once the auto giant decided to get into racing.
Shelby helped Ford also win international endurance races at Daytona and Sebring—but Le Mans would always be the "crown jewel" of them all.
The Texas-born racer, designer, and team manager passed away at age 89 in 2012—but every year in May, around the anniversary of his death, the Carroll Shelby Foundation honors him with a tribute and car show at its headquarters in Gardena, CA.
It's a good opportunity to wander a Shelby shop and look under the hood.
Because the Cobras and other Shelby cars—Ford or no Ford—were about the inner workings as much as they were about the chassis.
How else could they go so record-breakingly fast?
At 1 p.m. during the tribute, car show participants and spectators join in on the "Rev Your Engine" salute to Shelby...
...a deafening display of revving engines (of course), honking horns, and I swear I heard some squealing tires though I saw no car actually move in the parking lot or on the surrounding streets.
I never seem to like that ear-splitting soundtrack—like when I attended the Grand Prix of Long Beach and could not seem to get away from it—with one exception.
It doesn't bother me one bit when I'm
inside
the car. Especially
in the driver's seat
.
In fact, I find it calming.
Related Posts:
Another Missed Calling
Photo Essay: The Secret Street Legal Collection at Vic's Garage
Photo Essay: Under the Hood at a Hot Rod Shop