On my way from California to farther east in Nevada, I stopped along the eastern shore of Lake Tahoe (technically in the town of Incline Village, NV) to take a tour of a historic estate known as Thunderbird Lodge.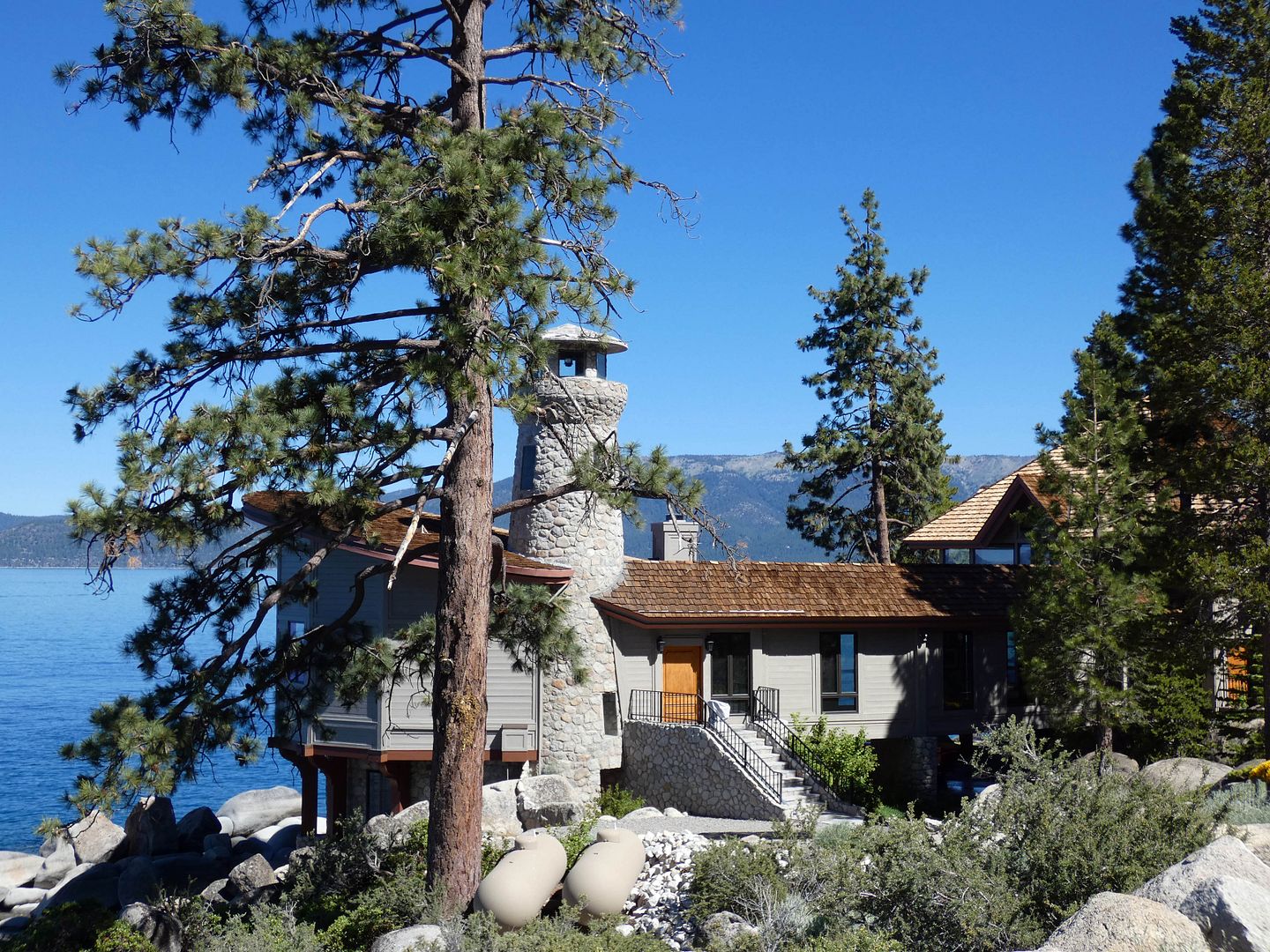 Locals seem to call it "the old Whittell estate"—named after the eccentric millionaire from San Francisco who built it, George Whittell, Jr.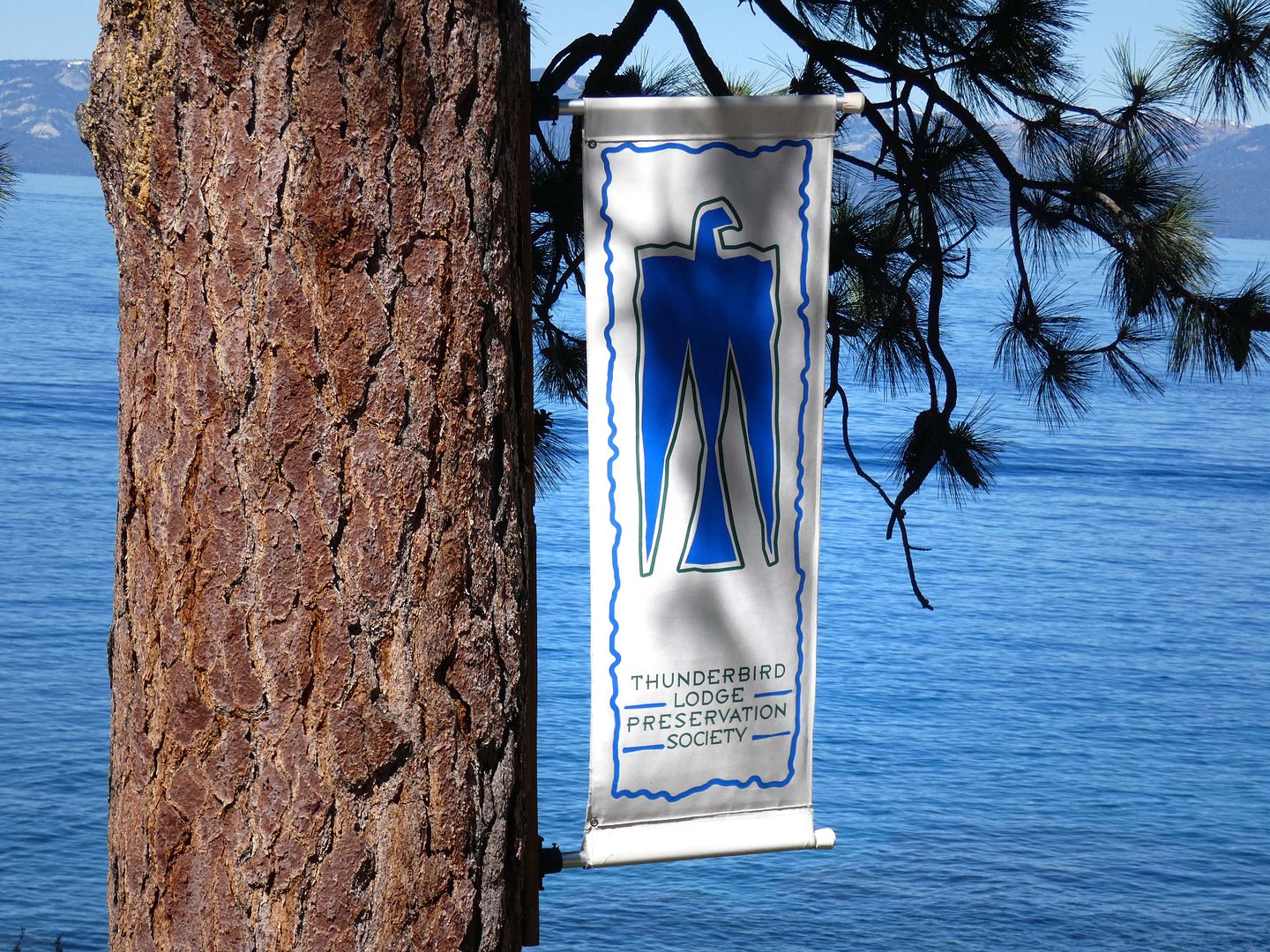 Until his death at age 87 in 1969, Whittell owned nearly 40,000 acres, including much of the eastern shore of the lake. (The land holdings have shrunken somewhat over time, as
a subsequent owner
sold off surrounding property to the U.S. Forest Service and Nevada State Parks.) Since the 1990s, the home itself and the 6 acres of land it occupies have been under the protection of a private non-profit, the Thunderbird Lodge Preservation Society.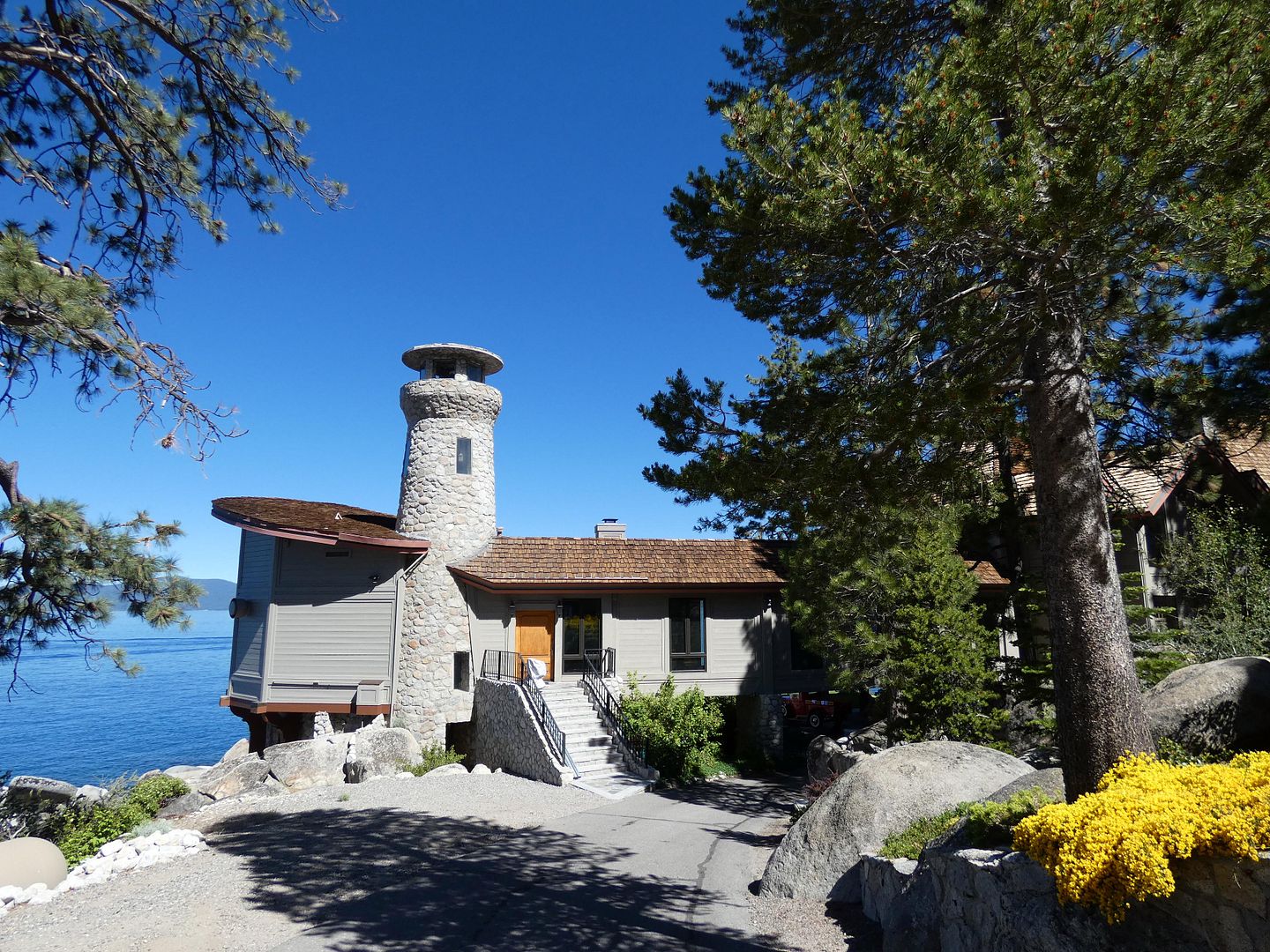 In short, Lake Tahoe's
nationally-landmarked
"Castle-in-the-Sky" is the result of a well-to-do real estate heir with a lot of money and time on his hands to indulge every fantasy and eccentricity without limitation.
As time went on, he became a recluse and was rarely seen by the public. What's now a grassy lawn was literally once a moat.
But once upon a time, Whittell's estate used to be THE place to go to party—at least, the few times he was accepting visitors (as indicated by a light signal on the shore).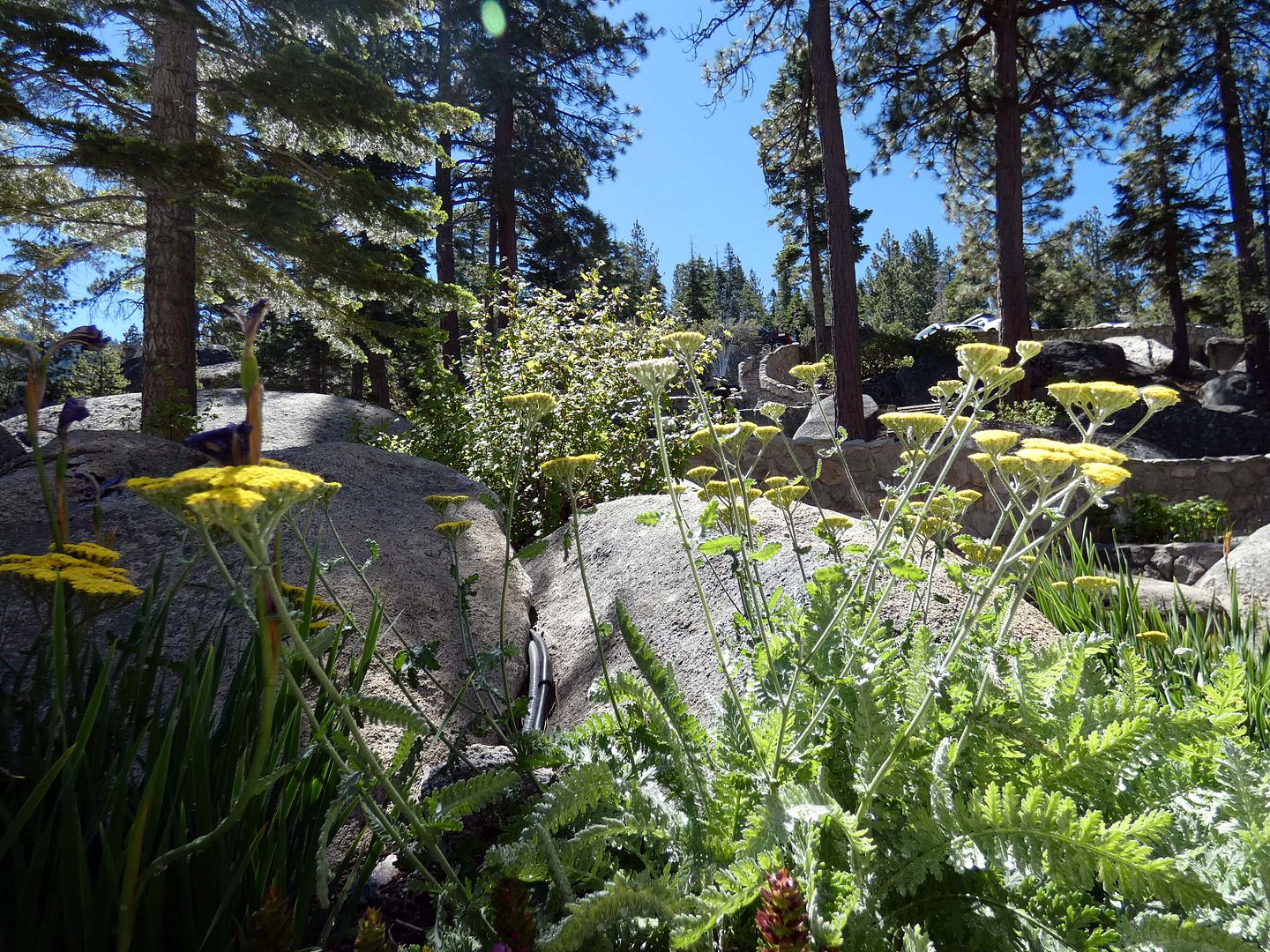 He had a greater affection for giant, wild animals—like a 600-pound Sumatran elephant named Mingo (housed in an onsite elephant barn) and a lion named Bill. He preferred their company to that of overnight guests. After all, this was a guy who'd run off to join the circus instead of going to college.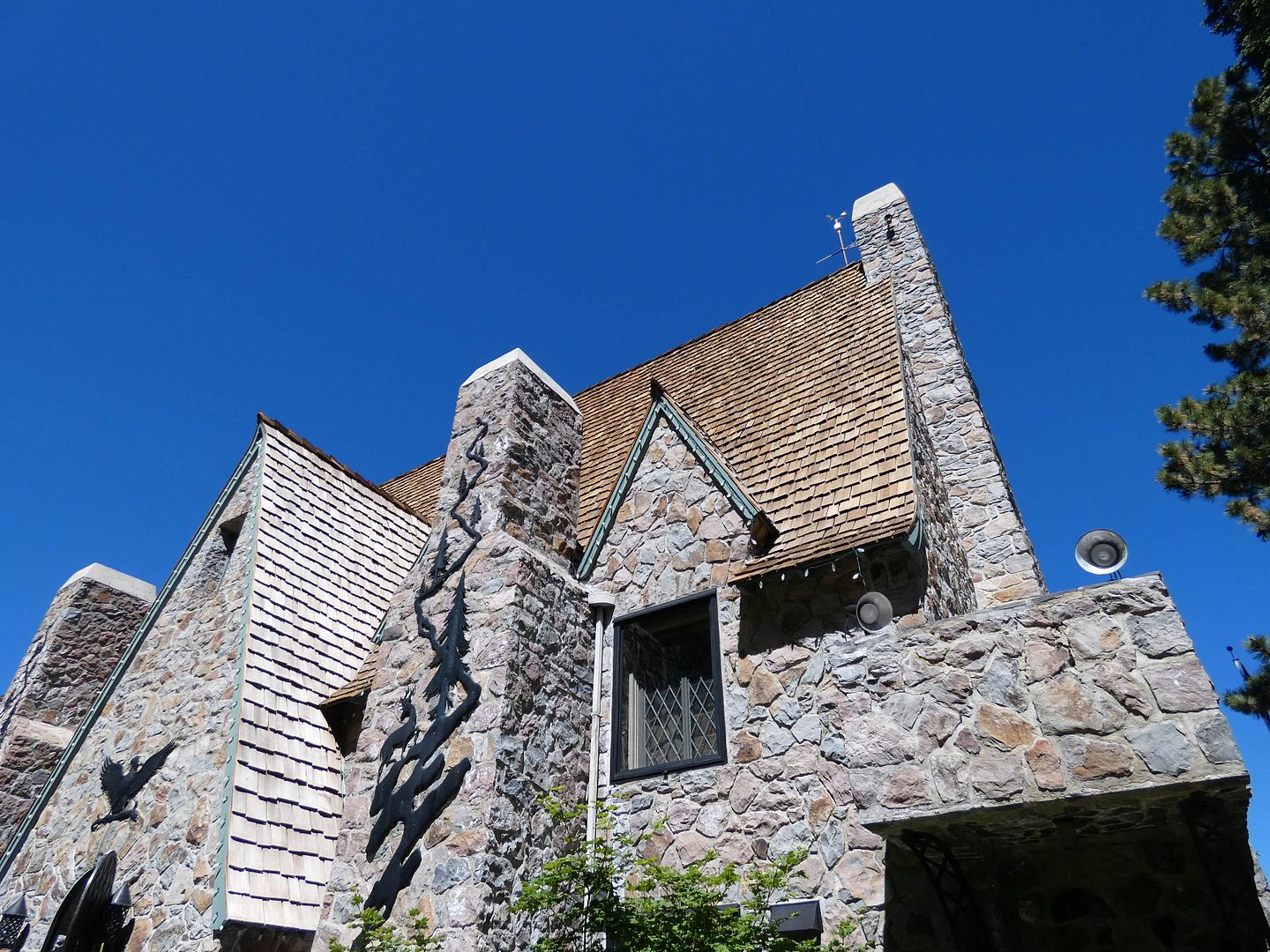 One Nevada's most prominent architects (and, for a while, its state architect), Frederic J. DeLongchamps, designed Whittell's main house and surrounding outbuildings in the Tudor Revival style.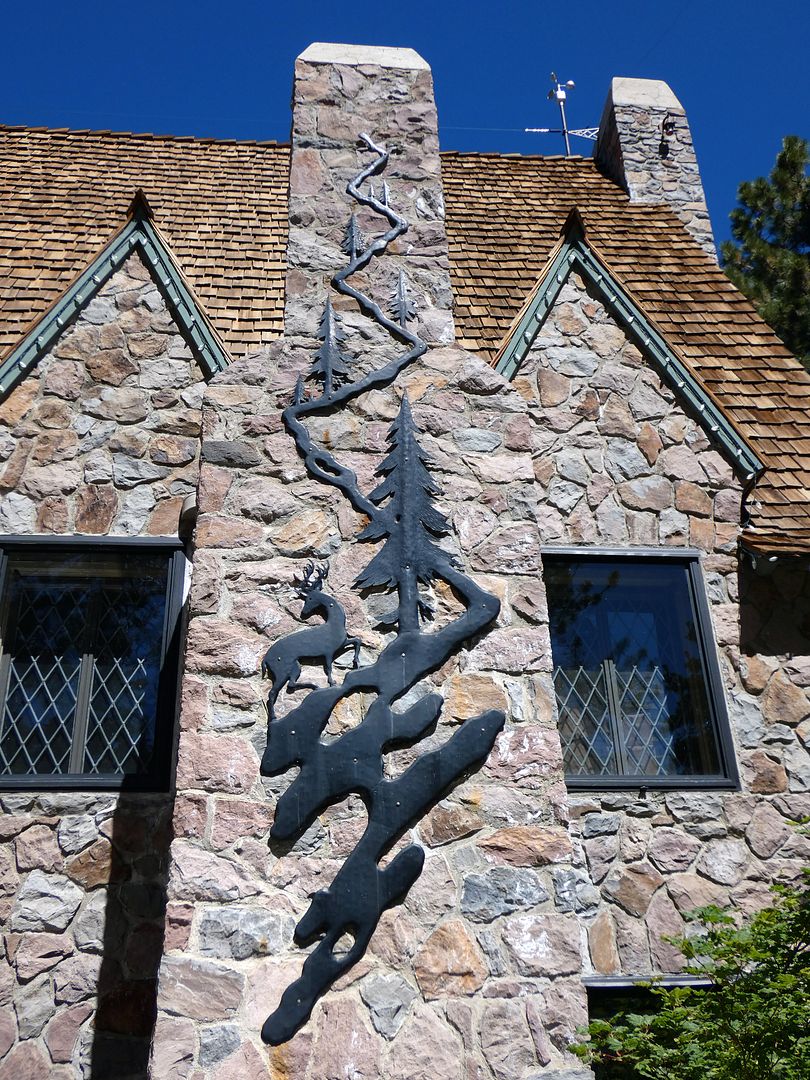 When it was completed in 1939, it was as a summer home. Whittell continued to maintain residence in Woodside, California during the rest of the year.
But while in Tahoe, Whittell enjoyed the seclusion...
...maybe a little too much...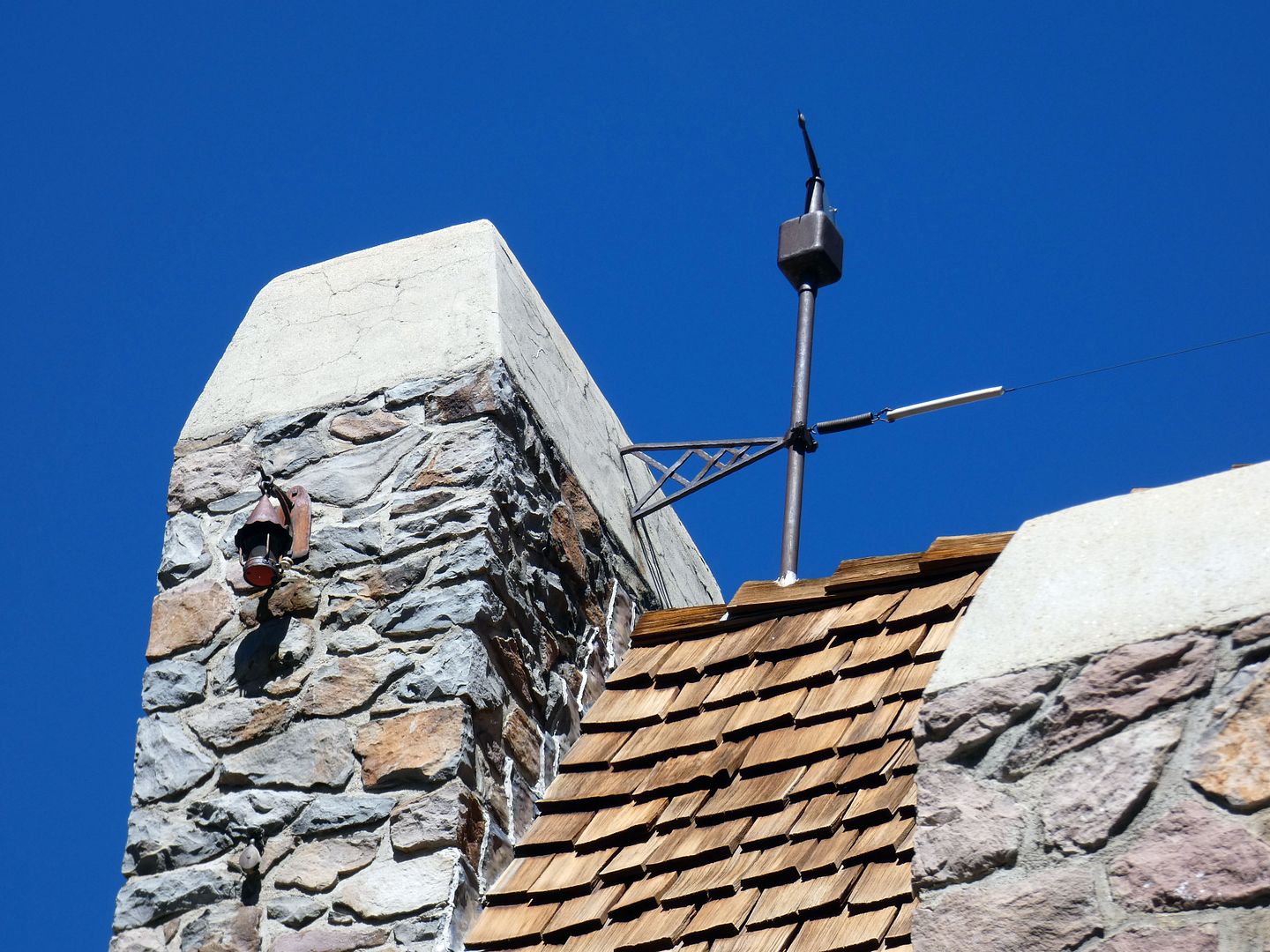 ...installing various surveillance technologies, weather stations, and even a light signaling system for security purposes.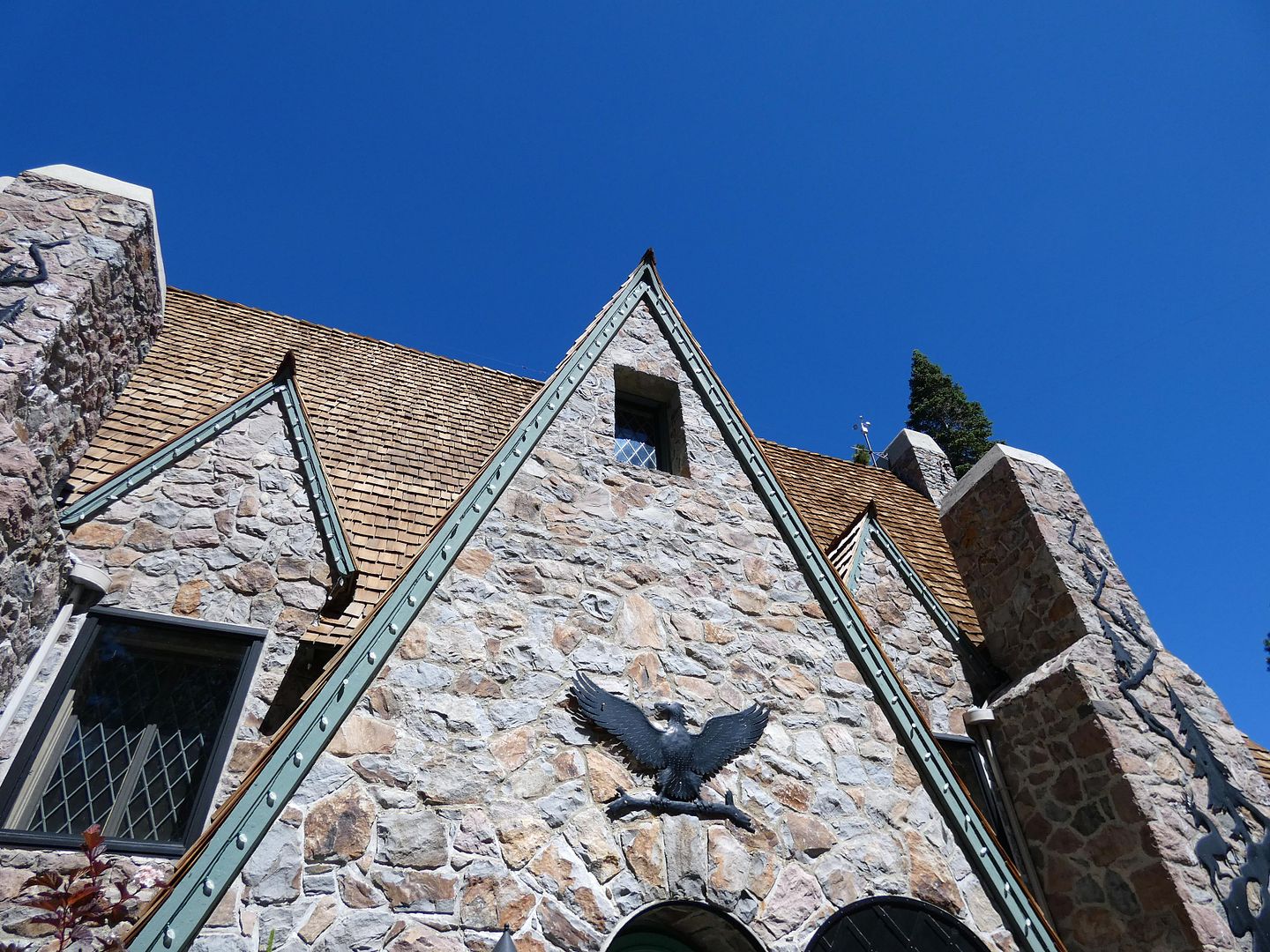 Fortunately, the estate is open for limited public tours on Friday mornings during the summertime...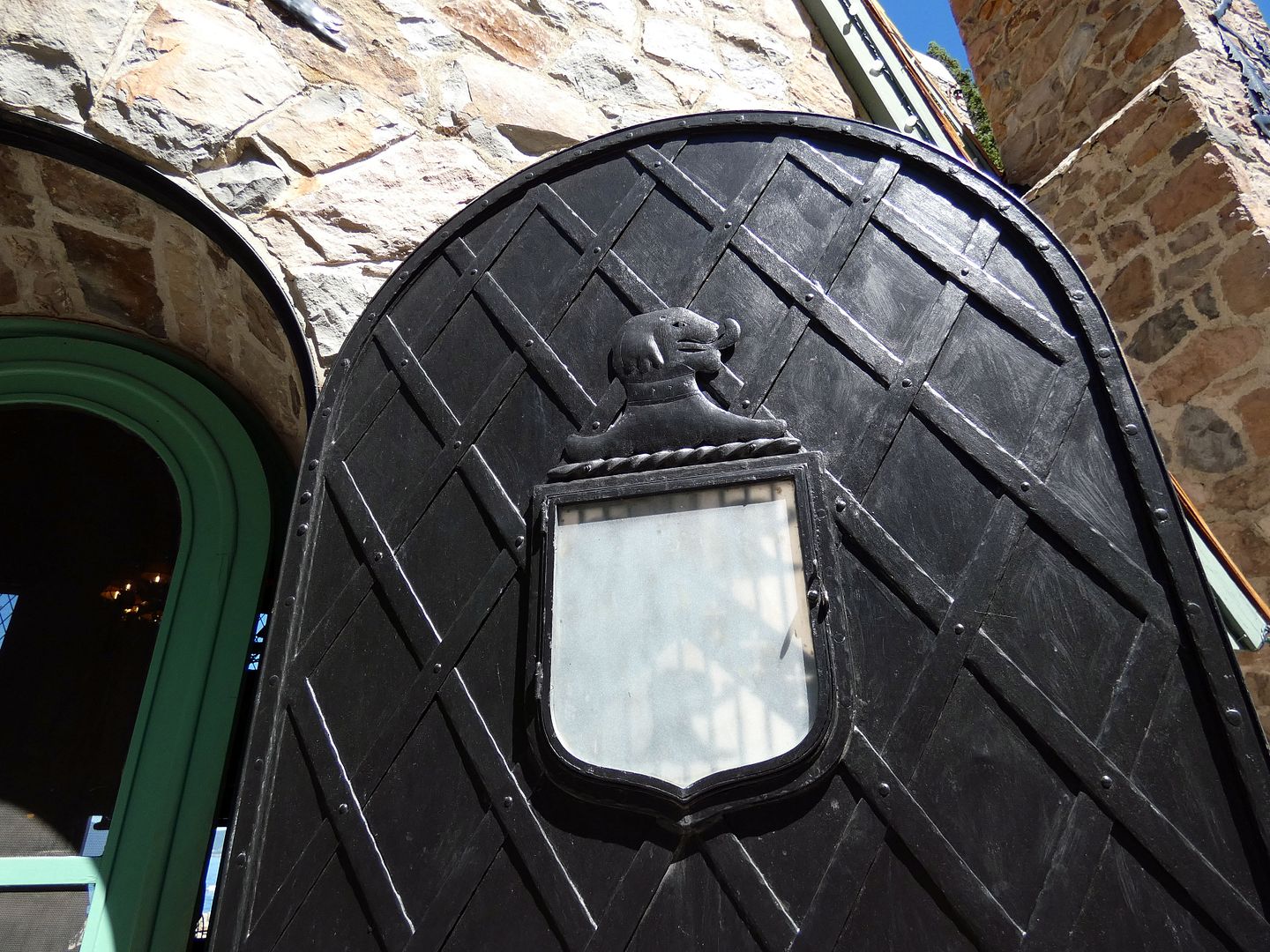 ...which meant I got to walk through the front door...
...and experience the inside of the home, which Thunderbird Lodge Preservation Society has recreated to appear how it might've looked while Whittell lived there.
He might've had some adulterous trysts up in his balcony-level bedroom—but that was one area that was off-limits to our tour.
Whittell's (third) wife Elia Pascal spent much of her summertime in Paris instead of at the lake. The two would reunite the rest of the year at the (now-demolished) Whittell family estate in Woodside.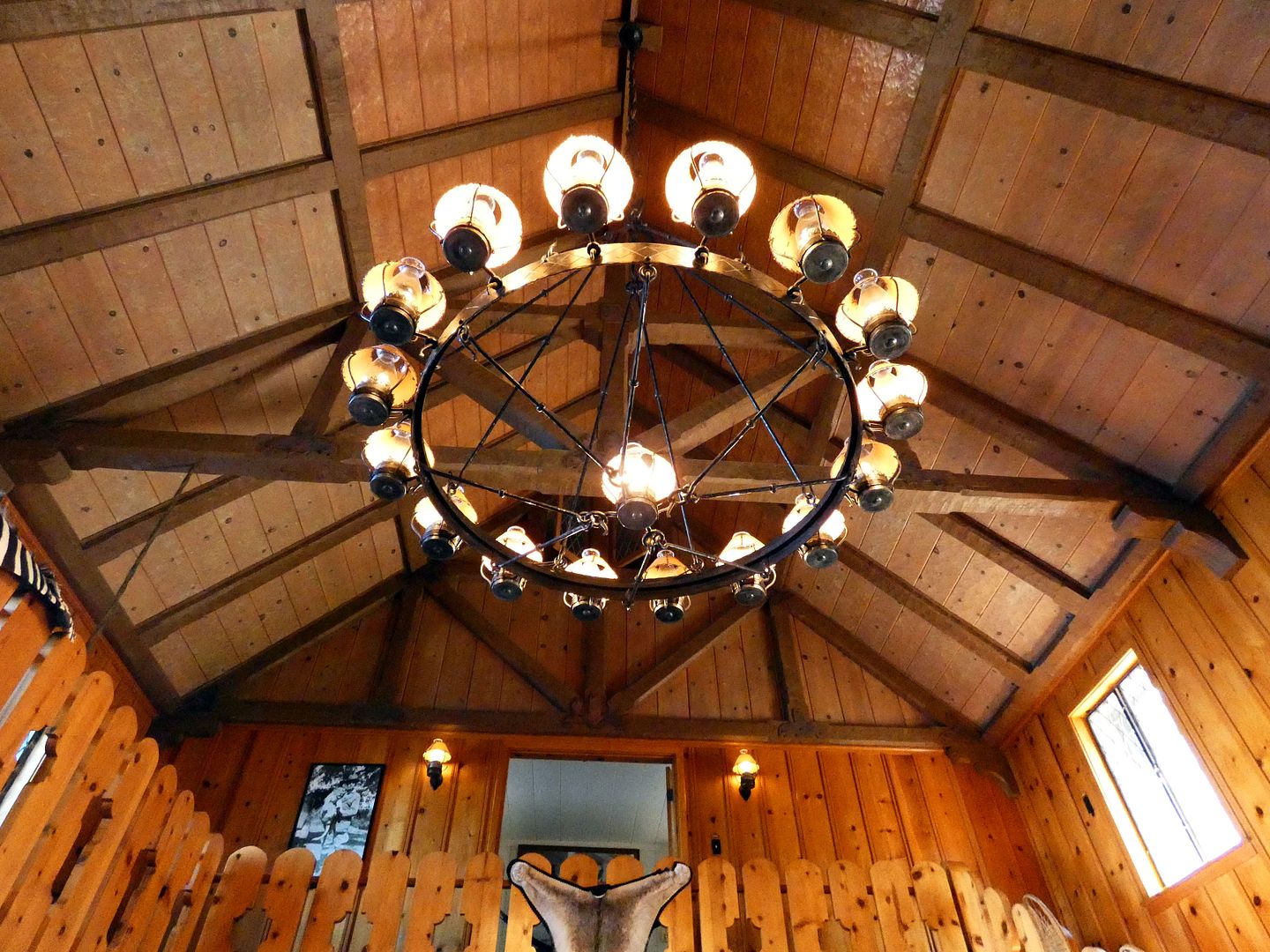 Whittell discouraged most other overnight stays, making sure the accommodations were inhospitable to guests.
But it must've been a fun and comfortable place to visit, with its "
rustic revival
" interiors of Nevada granite stone blocks, knotty pine, and decorative ironwork by Italian artist Anthony Soletti (affiliated with Allied Arts Guild of Menlo Park, California before founding his own San Mateo Iron and Artwork Company).
Not to mention Whittell's collection of fun equipment, ranging from old radios to film cameras...
...and his whimsical furnishings, reflecting his own affection for big cats.
The tour heads down a back stairway to the basement level—which, at first, appears to only house servants' quarters, like the butler's bedroom, mechanical rooms, and other service-oriented areas.
But beyond the kitchen and laundry facilities...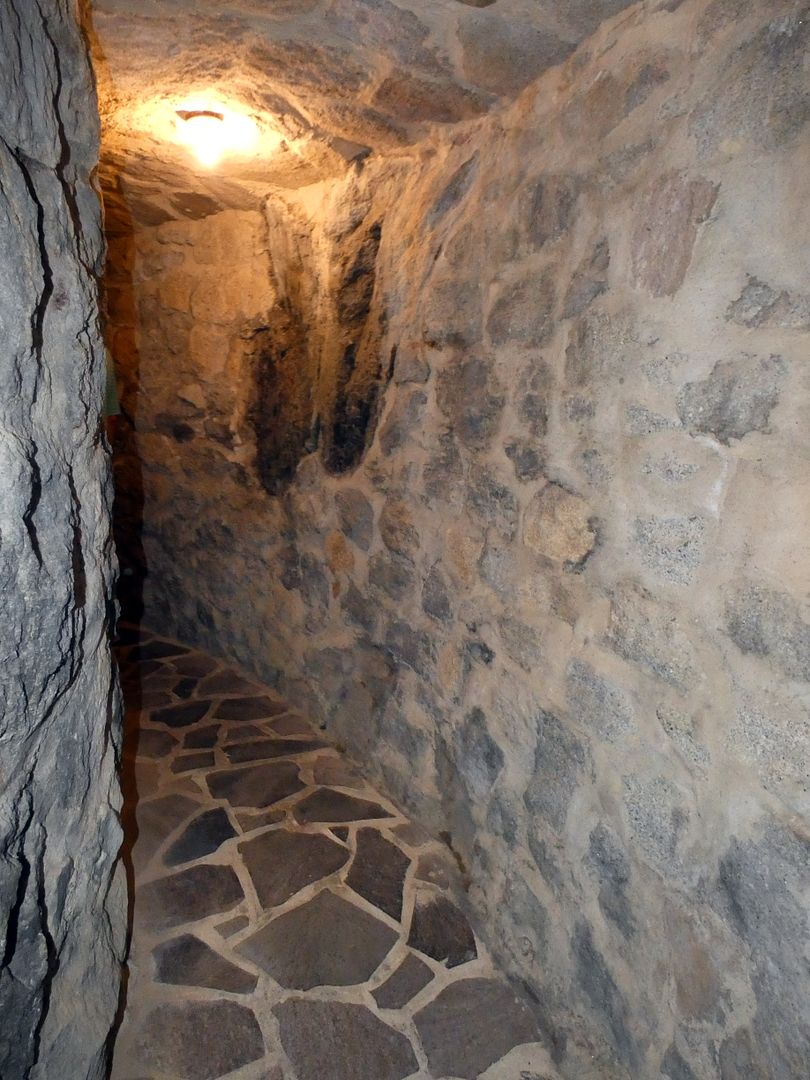 ...there's a dark passageway of stone masonry...
...containing a former lion's den and dungeon...
...where one reporter was allegedly imprisoned for awhile after writing something about Whittell he didn't like.
Another stone-lined room has earned the reputation as the estate's "opium den"...
...but whatever actually happened in there during parties, it was probably a bit devilish.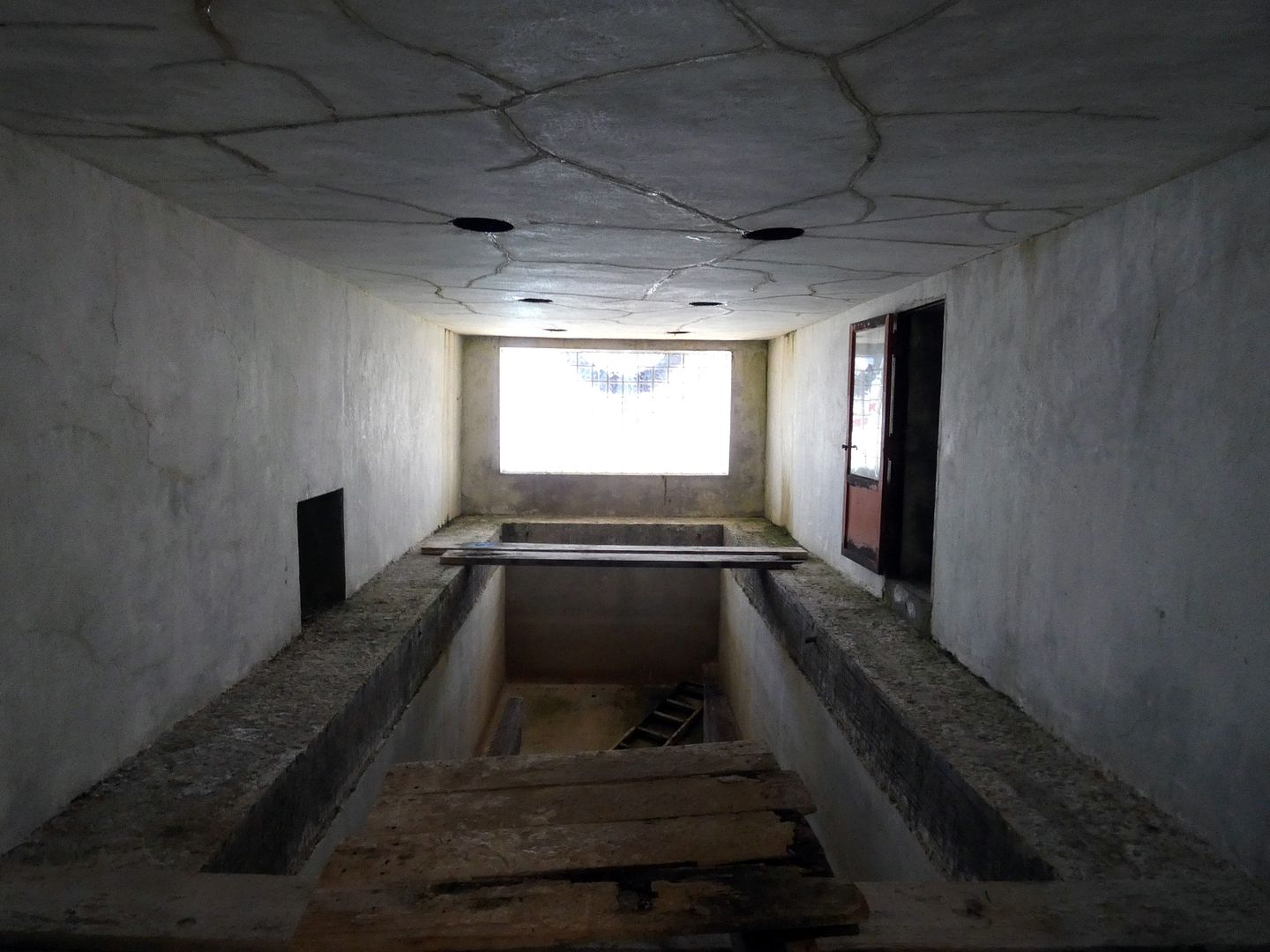 The tunnel also provides access to a boathouse that Whittell intended to convert into a swimming pool. However, when a worker died in there during construction, the eccentric got spooked and sealed it off, leaving it unfinished. That may be why some way the tunnel is haunted.
Visible in part of the tunnel are tracks in the floor for for small open hand carts, which aided in the transport of supplies between the lake and the lodge.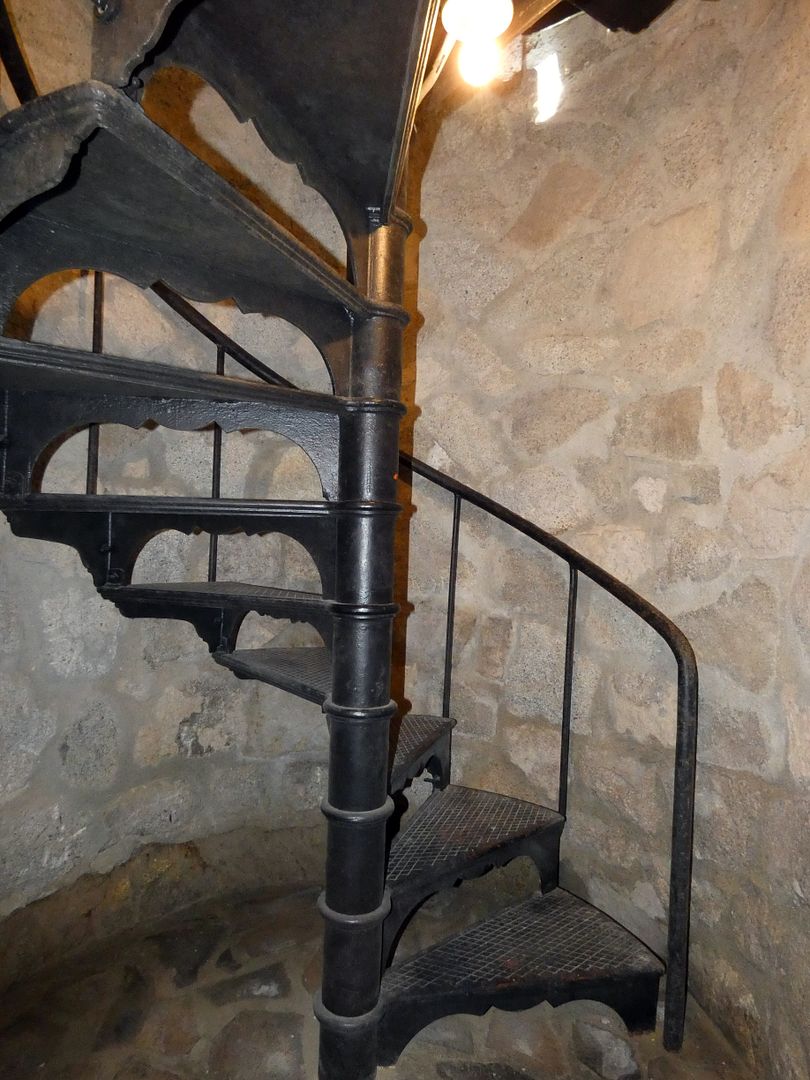 An iron spiral staircase leads up to the former Card House—but more on that in a moment.
The entire 600-foot tunnel is an engineering marvel, blasted out of the solid granite comprising the rocky promontory formerly known as Observation Point that the lodge was built upon.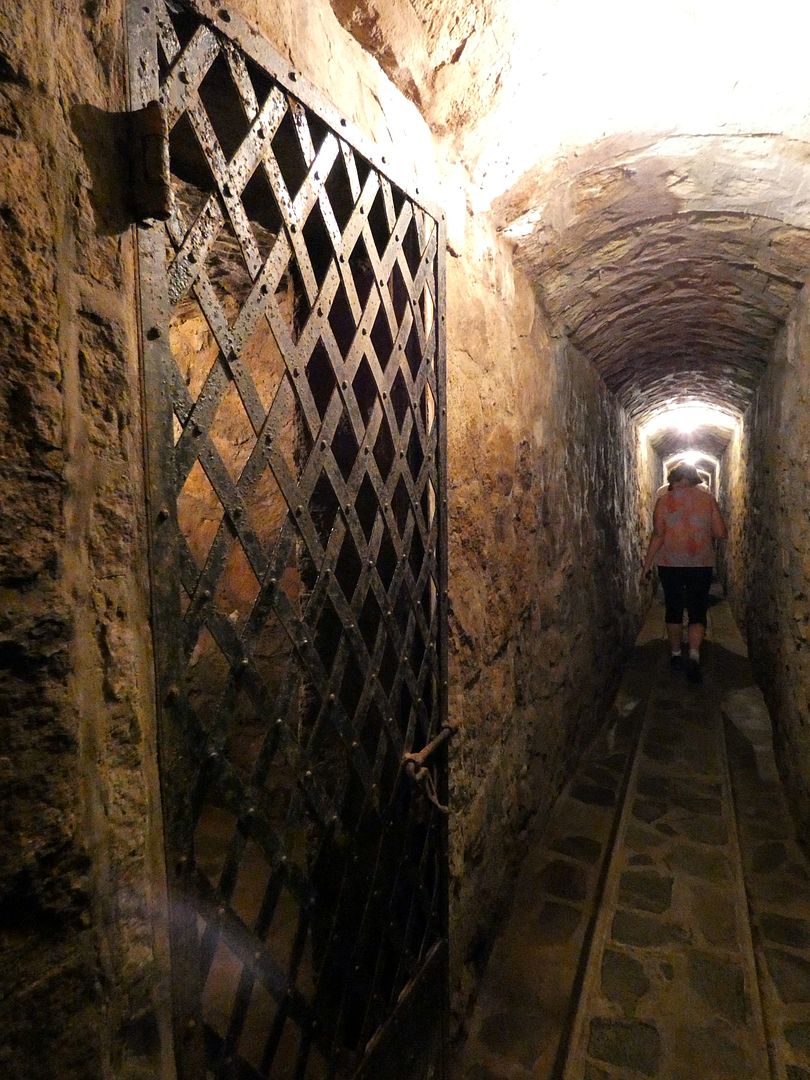 When the tunnel forks, one branch leads directly to the lake, while the other terminates at a 100-foot long, steel-enclosed boathouse...
...built specifically to house Whittell's infamous 55-foot speedboat, the Thunderbird, which is what probably earned him the nickname "The Captain."
Constructed of double-planked mahogany over red oak and brushed stainless steel, it first set sail in 1940. It was designed by John L. Hacker—"
the preeminent naval architect of mahogany pleasure crafts of the last century
"—and built by Huskins Boat and Motor Works in Bay City, Michigan. Whittell asked that the hull and cockpit of the yacht resemble his personal DC-2 aircraft, also named
Thunderbird
.
The Streamline Moderne-inspired Thunderbird yacht was originally outfitted with twin V-12, 550 hp Kermath engines and capable of traveling at 60 knots. Those engines have since been replaced with two V-12, 1100 hp Allison aircraft engines.
Although the motor yacht was
owned for a time
by William F. ("Bill") Harrah, founder of Harrah's Hotel and Casinos, it's found its way back home to Thunderbird Lodge and the boathouse that was built to house it. It's still seaworthy, too—taking an elite inner circle of passengers on a few members-only cruises and yachting events every summer.
From the subterranean boathouse, the tour emerges onto a winding, stonework pathway known as the "dragon's tail"—giving another breathtaking view of Lake Tahoe (and passing areas that might've been part of Whittell's electronic security system).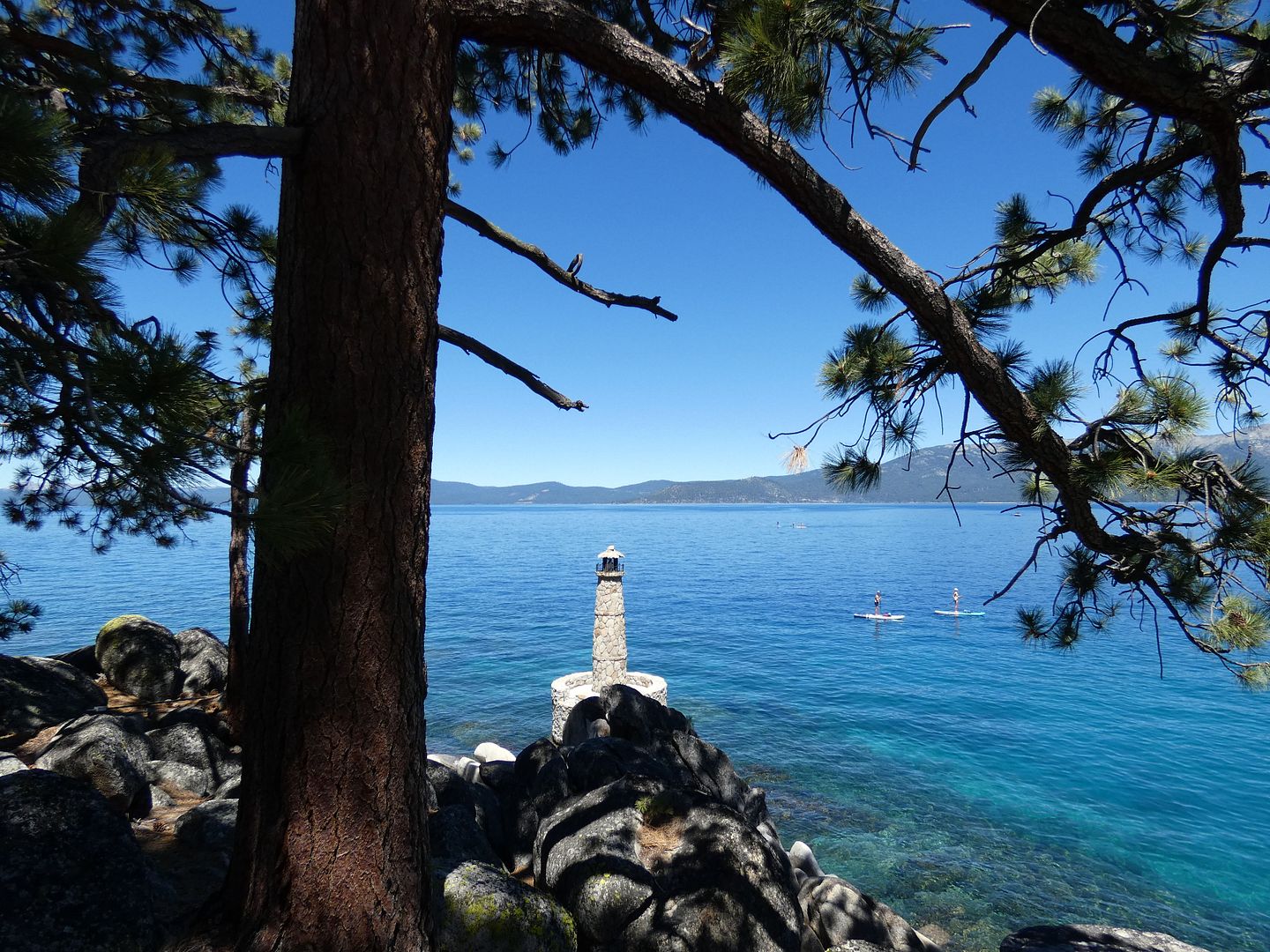 This part of the lake might've looked very different if Whittell hadn't become a recluse. Because the 27 miles of Tahoe shoreline that he owned remained undeveloped for decades, while other businesses crowded other lakeside areas, many consider him an "
accidental conservationist
."
He'd actually intended to expand it into a public resort property, with both summer and ski facilities as well as casinos (including a planned but never-built one at Sand Harbor Beach). Had he proceeded with those plans, it might've ended up looking like South Lake Tahoe or the western shore on the California side of the lake—full of private land holdings with no public access and commercial enterprises that obstruct the view of the natural beauty of the lake.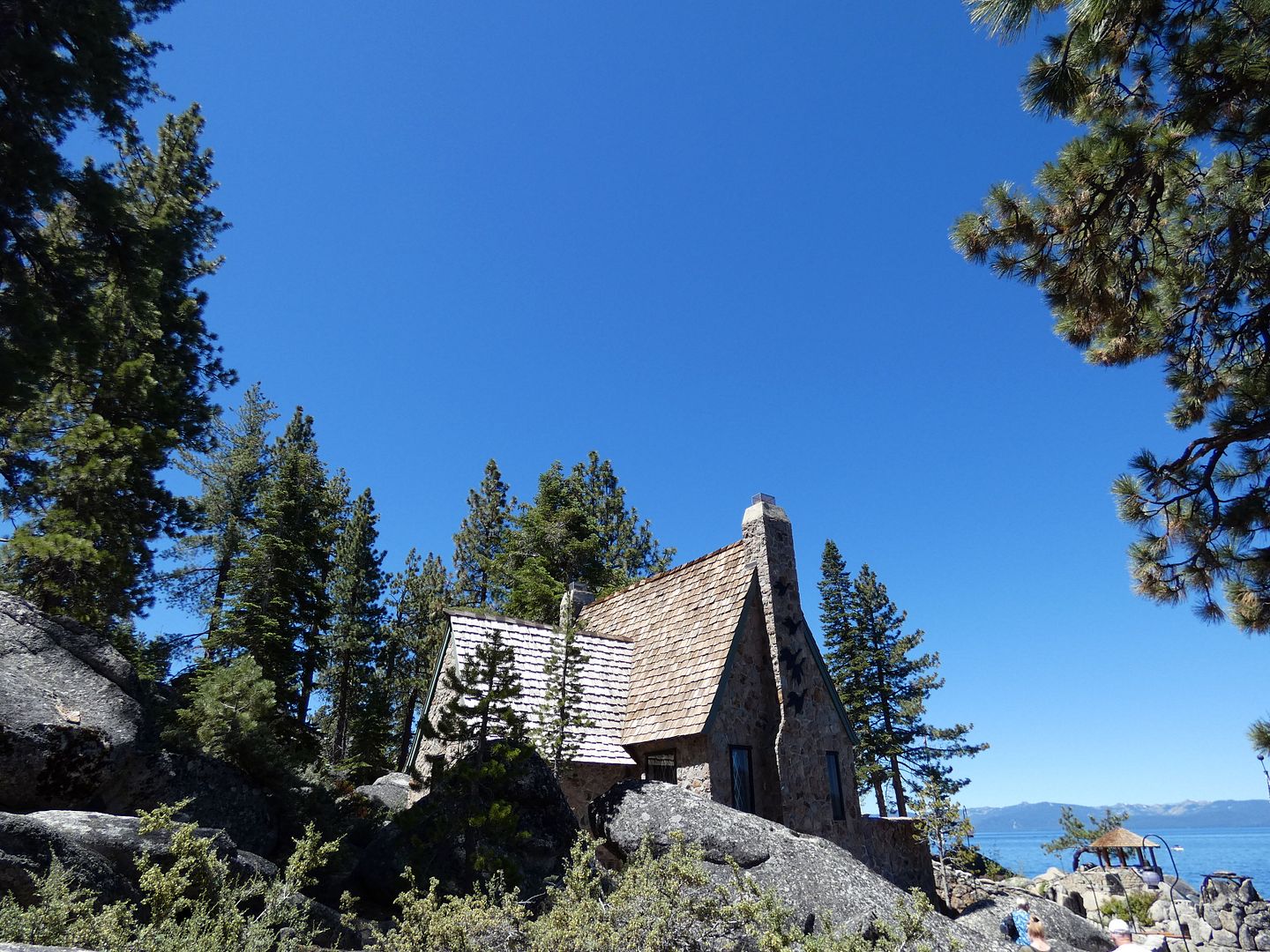 But instead, Whittell was happy to throw his occasional parties and invite celebrities and other bon vivants to his Card House (or, as the architectural drawings of DeLongchamps & his then-partner George L. F. O'Brien refer to it, the "Club Building") for late nights of revelry.
Designed as a scaled-down replica of the main lodge, it was built especially for hosting poker games—attended by the likes of baseball legend Ty Cobb and fellow future recluse
Howard Hughes
.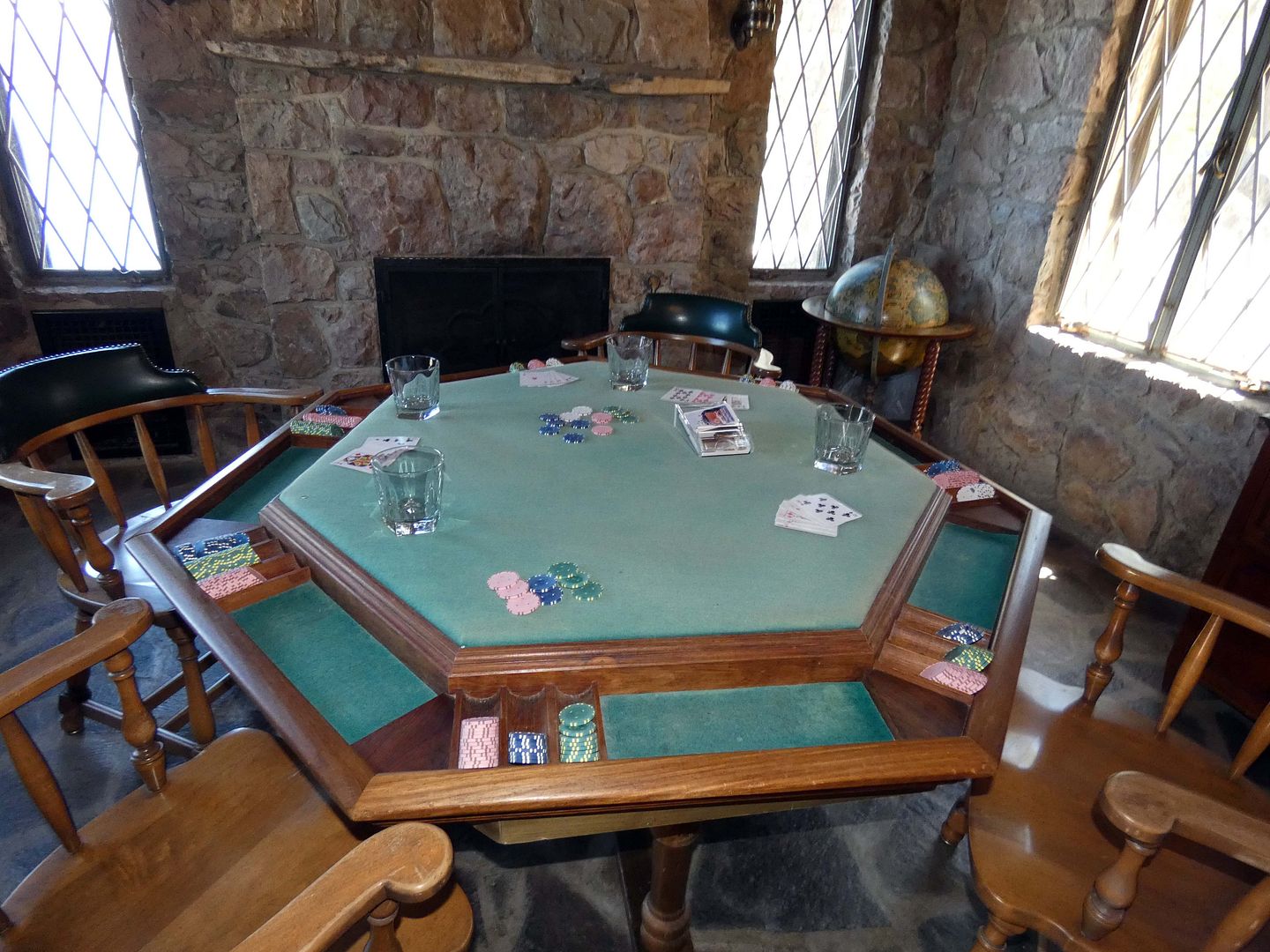 Its main "Club Room" features a heated concrete slab floor (covered in flagstone)...
...and a ceiling where a large chandelier hangs, surrounded by exposed roof trusses with carved beams.
There are two fireplaces, both featuring more hand-forged metalwork by Anthony Soletti, one on each side of the room.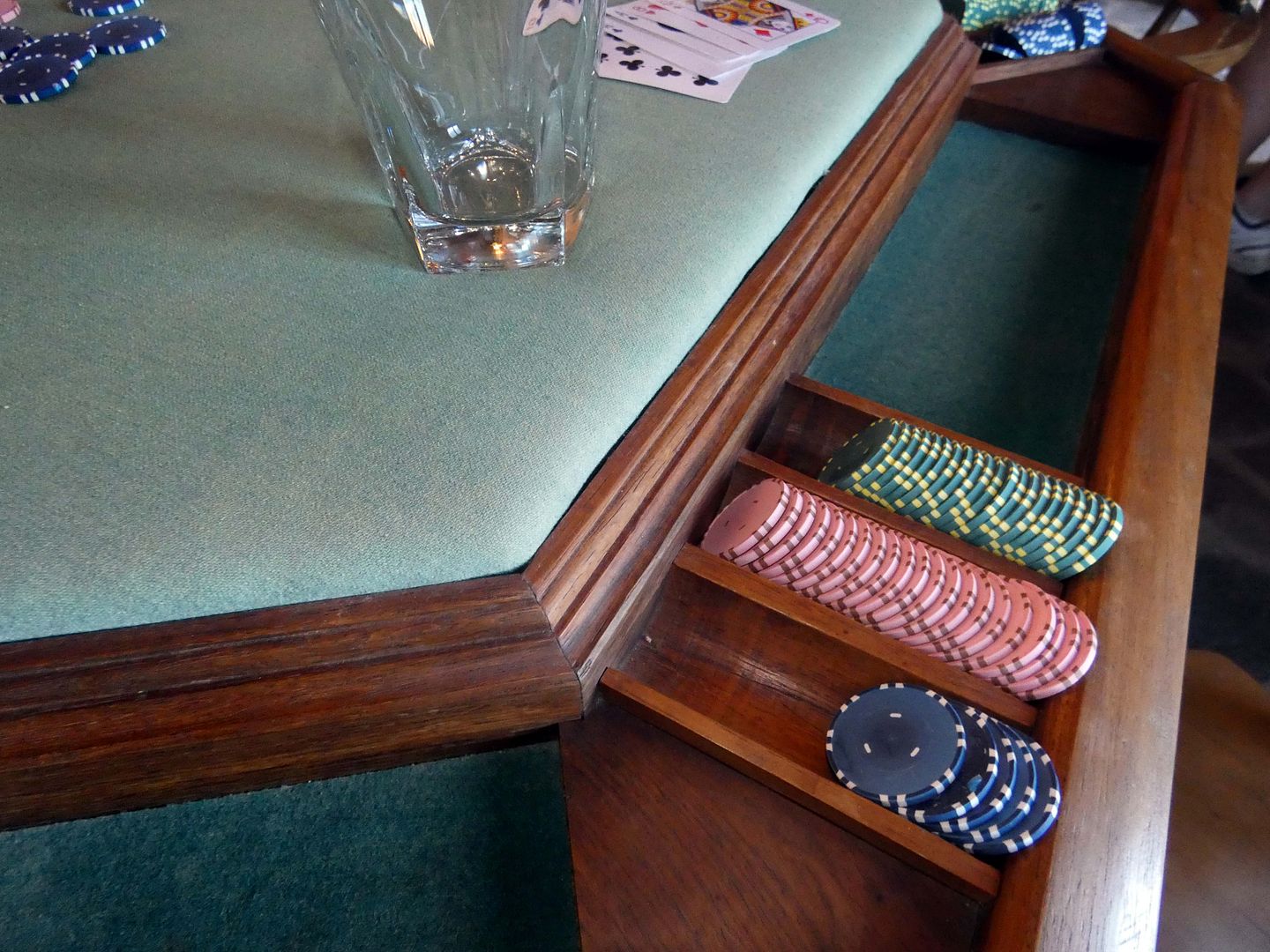 Legend has it that if Whittell didn't like the way the game was going, he'd excuse himself to the adjacent restroom and then slip out a back down, down a metal spiral staircase, and through the tunnel back to the lodge, where he'd retire for the night.
It's kind of funny that Whittell was so focused on keeping strangers away—and even sending his friends home for the night—yet now his estate is open for groups of looky-loos to traipse through.
But he was a larger-than-life figure who thrived on tall tales of his existence—posing for outlandish photos, like sitting in one of his Duesenbergs with his lion Bill riding shotgun and feeding Bill a sandwich with his own mouth.
Besides, I think he'd be happy with how much land has been conserved and how much of the estate has been preserved (with the exception of a 1985 addition that connects the lodge to the lighthouse and garage via a narrow, modern bridge).
Related Posts: