Despite all the tragedy and inconvenience of it, the
pandemic
gave me the chance to refocus my efforts on exploring places I'd been putting off for far too long. And one of those was the Exposition Park Rose Garden.
Problem was, the multiple times I tried to go there during lockdowns (like when I visited the outdoor
Spider Pavilion
at the Natural History Museum of Los Angeles), it too was closed.
Sure, I got to look into it, but I couldn't get past the locked gates...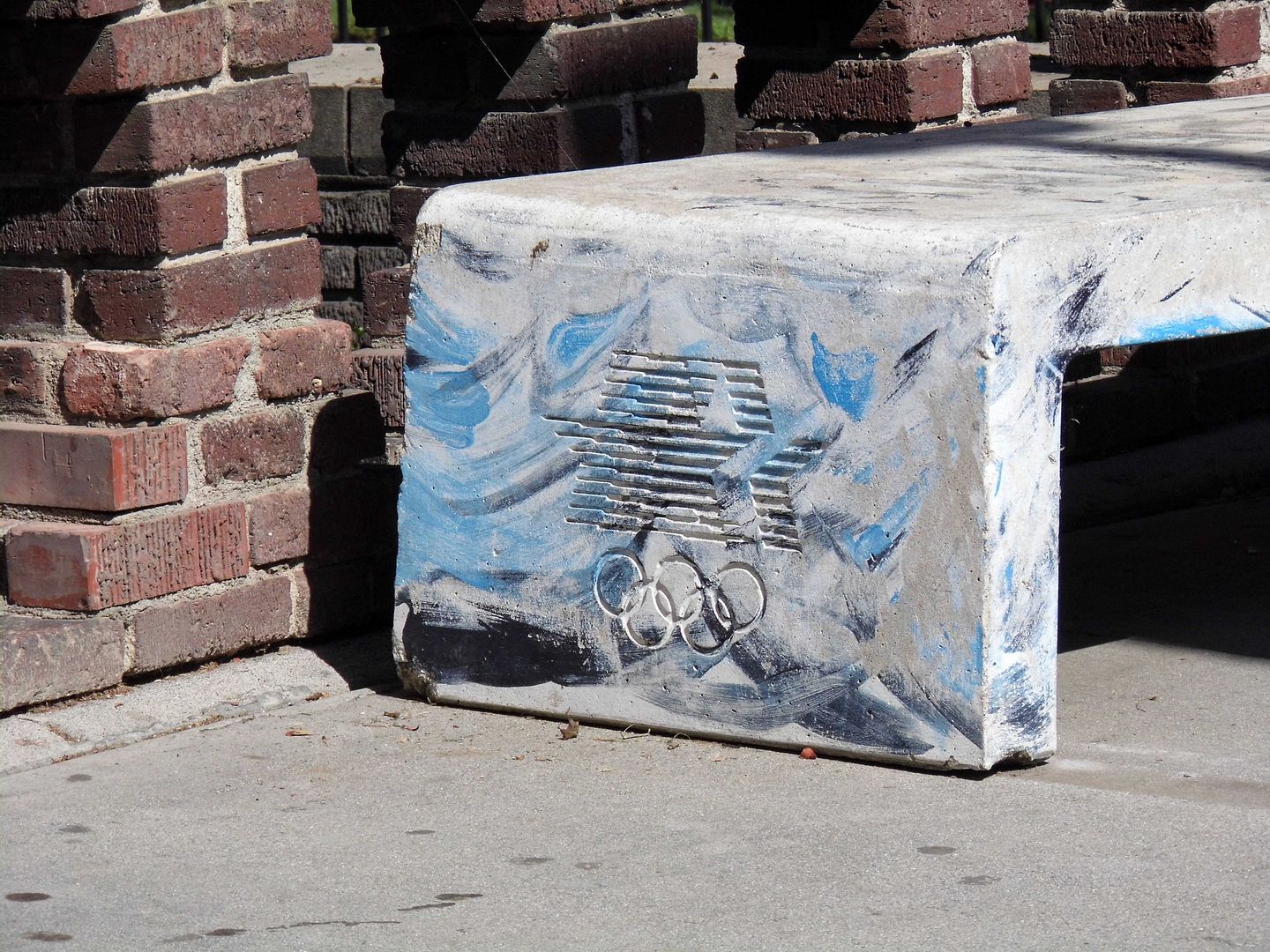 ...the circa 1913 brick wall, or the concrete benches that still bear the Olympic rings from the
1984 Games
.
Getting that close...
...and yet not getting in...
...only made me more desperate to walk its paths and sniff its blooms.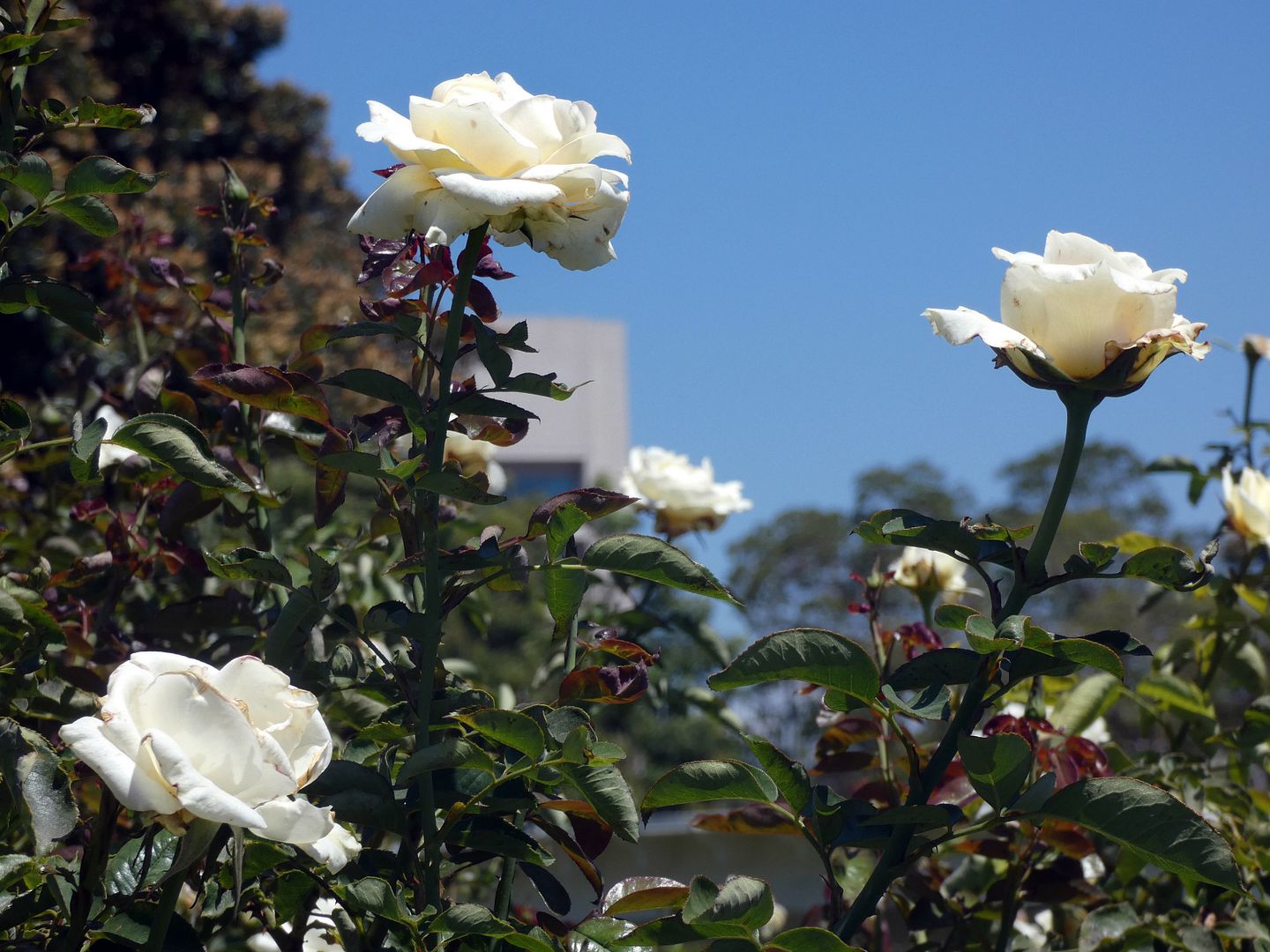 Fortunately, I returned a year later—just this past August—to open gates, the only obstacle that lie ahead being the scorching heat wave.
I braved the temperatures anyway, and as I wilted under the midday sun...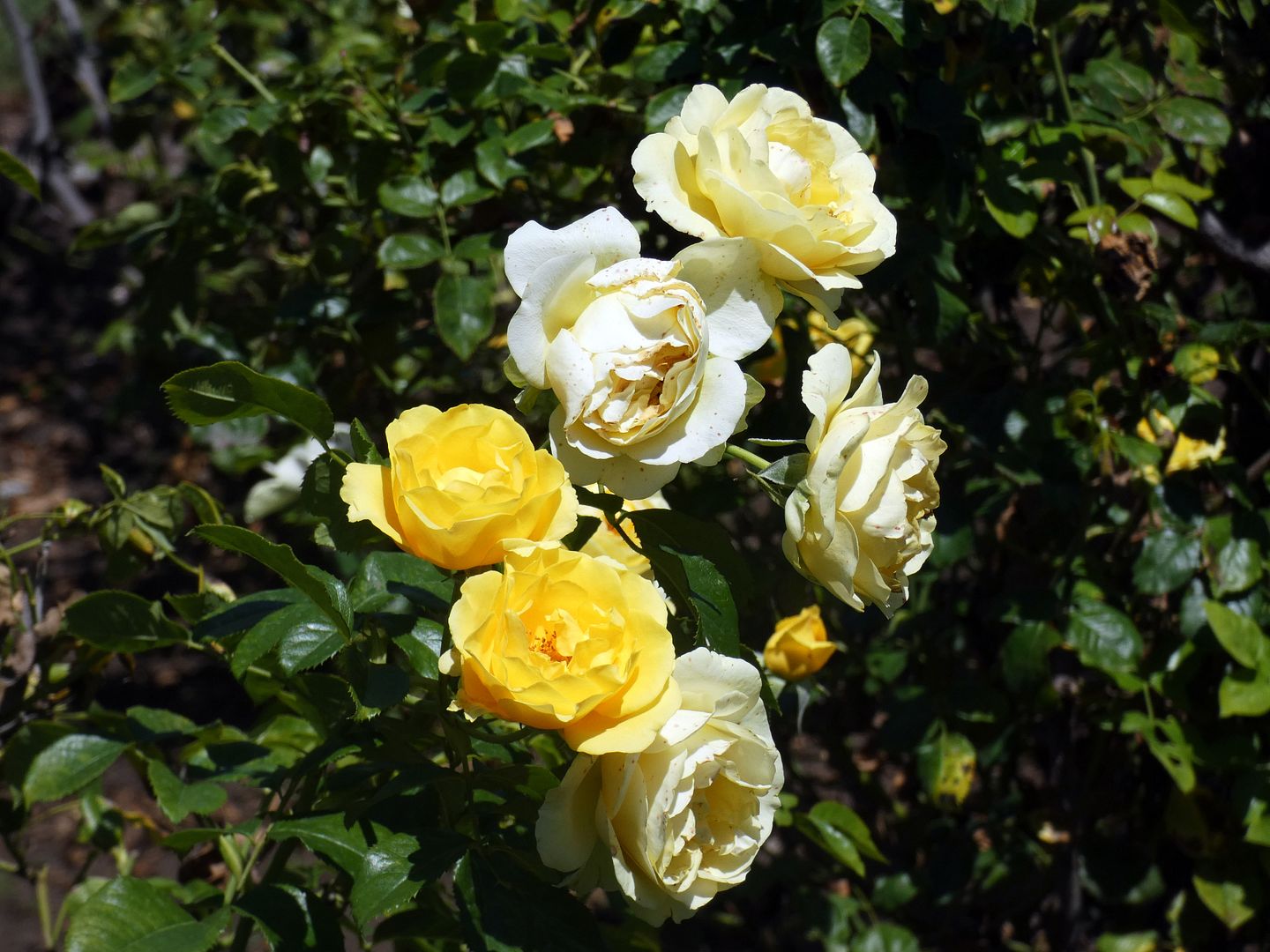 ...I tried to enjoy the roses, though they were clearly past their peak.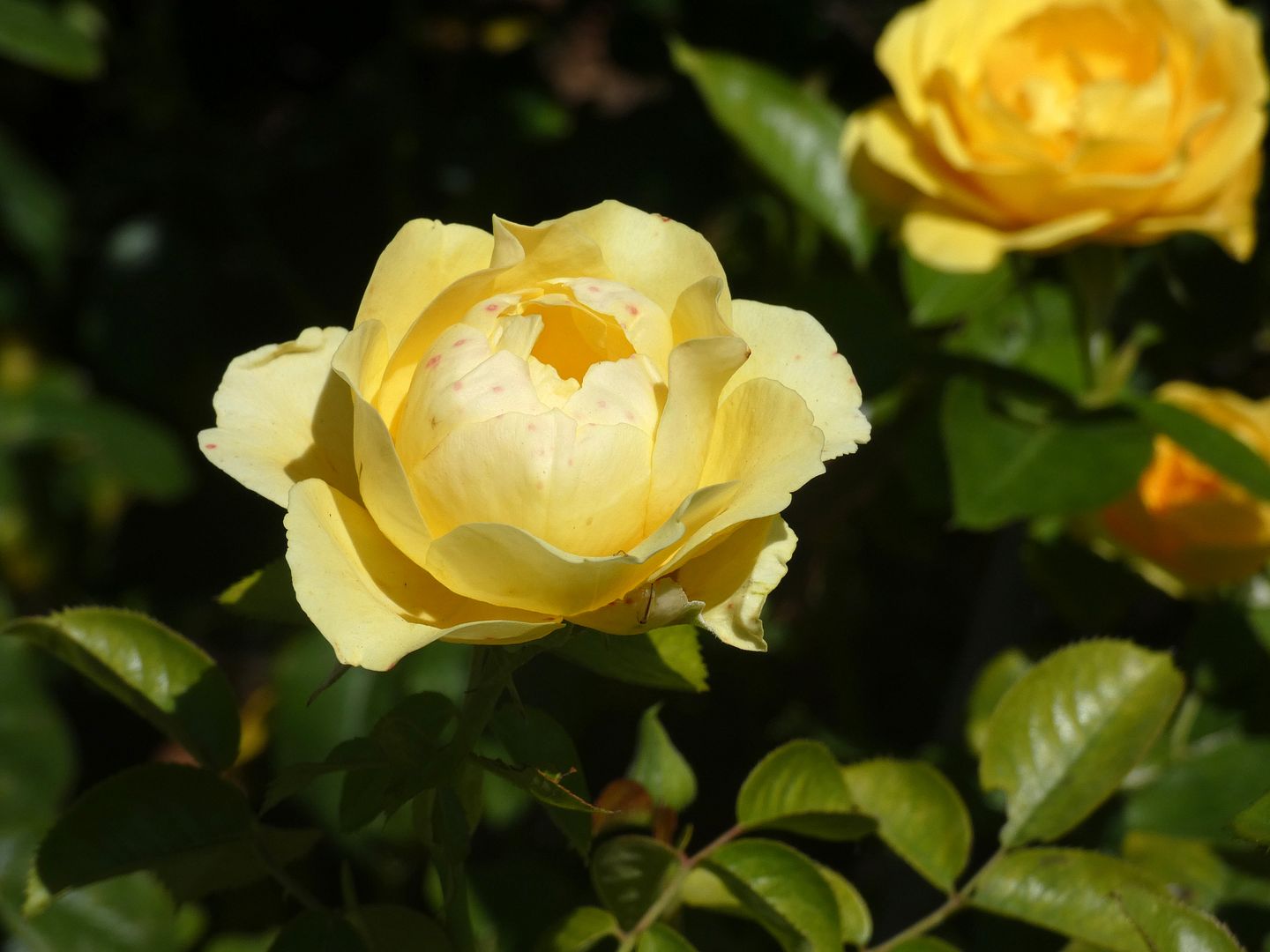 In Southern California, you can usually expect roses to be at their best in May or June, maybe earlier if it's been a hot spring.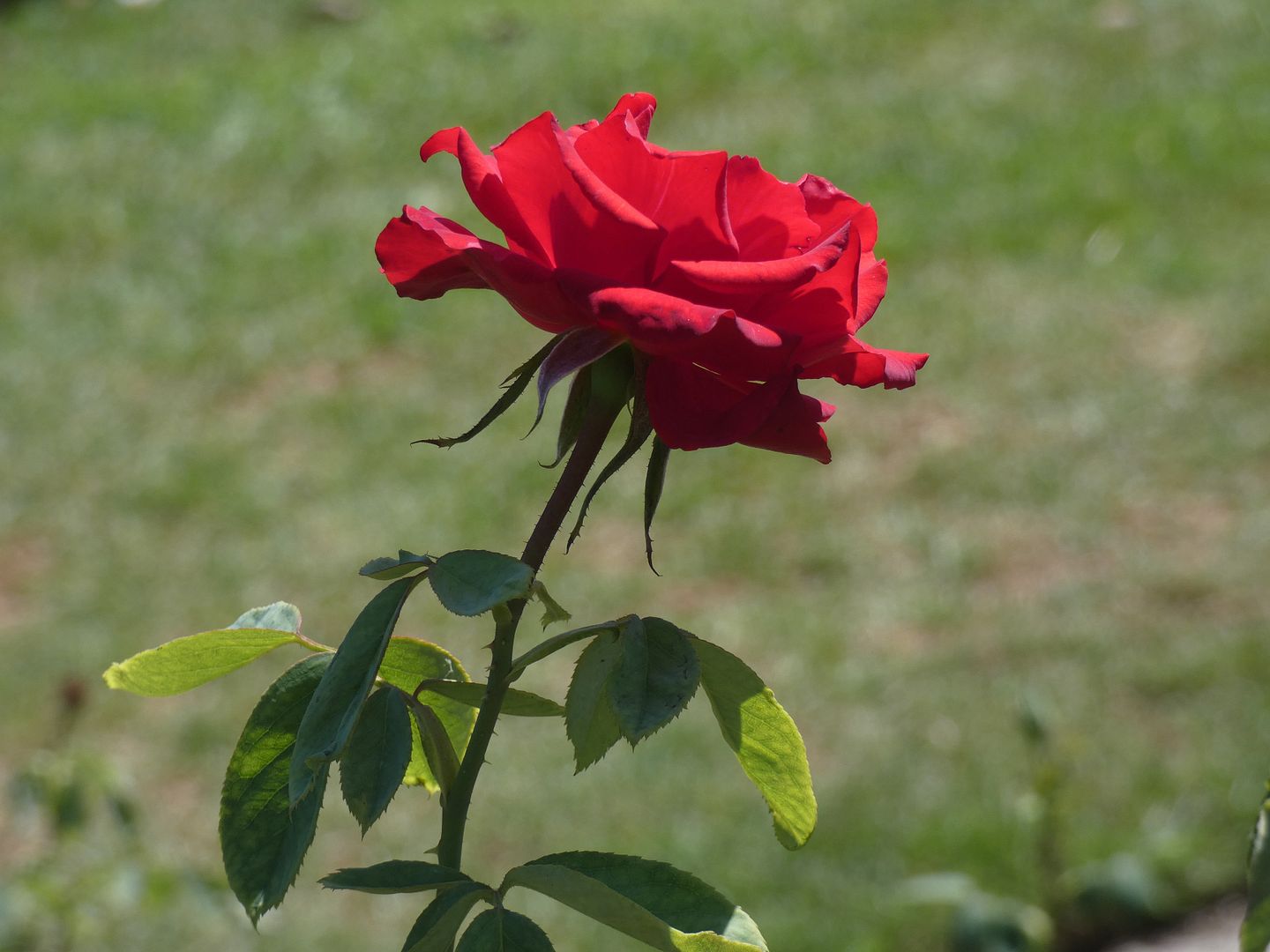 But fortunately, some petals were still hanging on, even under a blazing-hot August sun.
The 7-acre, sunken Rose Garden was originally established in 1927, a good 55 years after Expo Park had been founded as a kind of agricultural fairgrounds (then known simply as Agricultural Park)—replete with horse racing, car racing, booze, betting, and even brothels.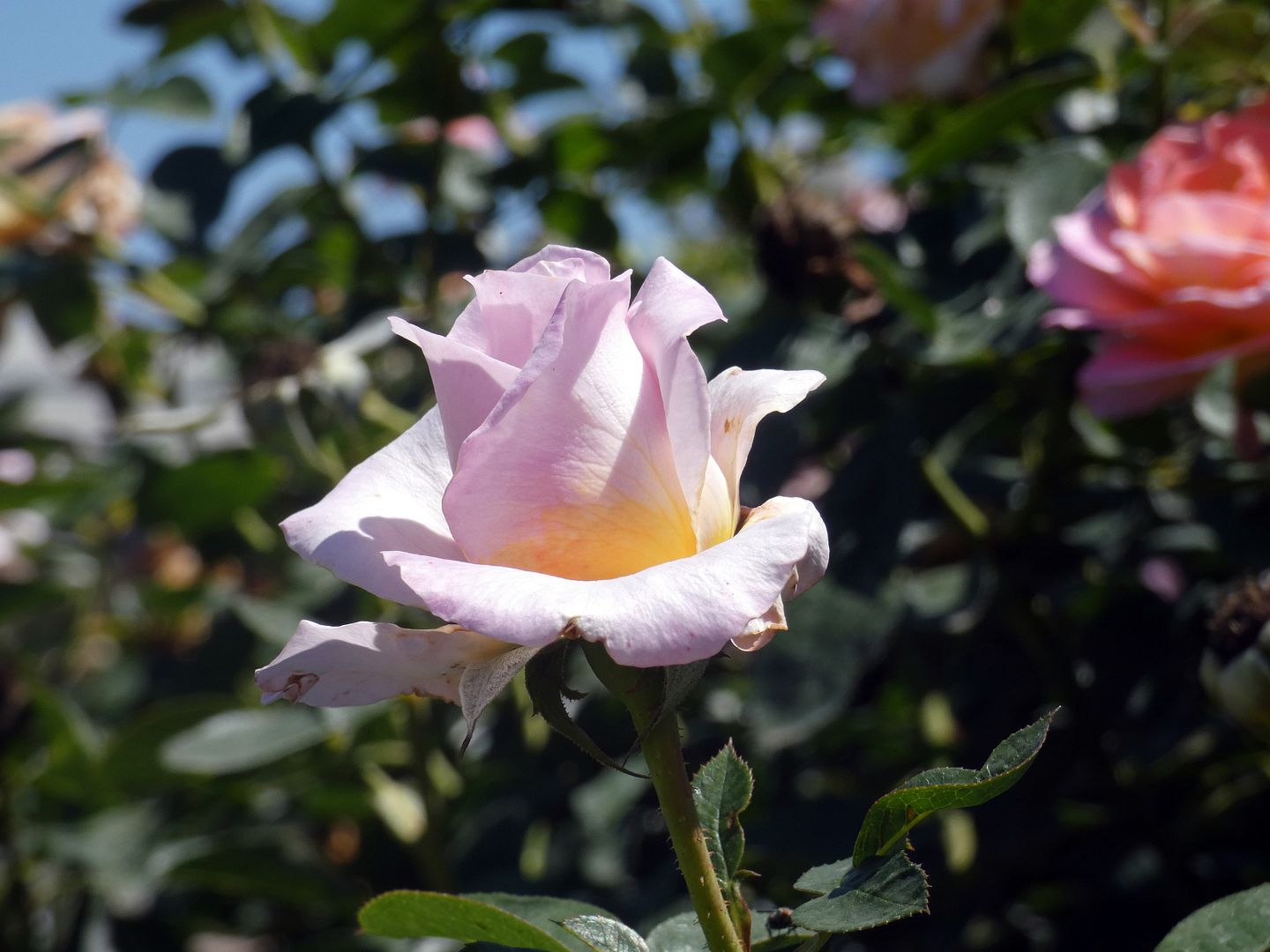 By that time, Agricultural Park, renamed Exposition Park in 1910, had been cleaned up and redeveloped. And its rose garden—with
over 15,000 bushes donated by local nurseries
for its opening, making it one of the largest in the country, was quite a change from the racetrack it replaced!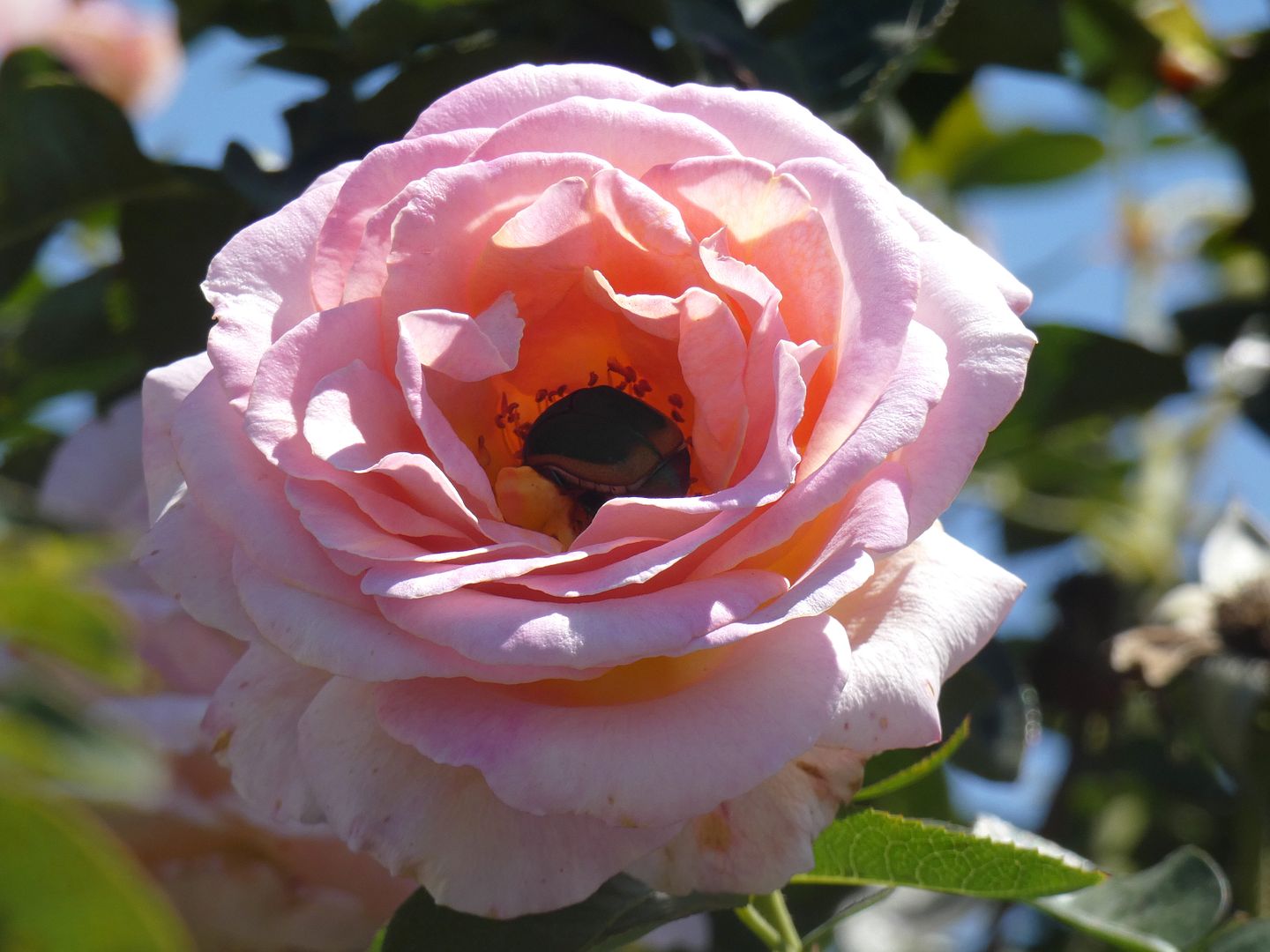 And it's still quite civilized—maintained by the Los Angeles Department of Recreation and Parks to keep the riff-raff out (even fencing it off during USC games at the nearby
Coliseum
).
But the Rose Garden almost didn't survive. It was majorly threatened twice: when the Raiders NFL team wanted to train there, while it was based in LA and playing football at the
Coliseum
(1982-1994), and in 1986, when the Los Angeles Coliseum Commission wanted to dig up its 20,000-some-odd bushes to build an underground parking structure.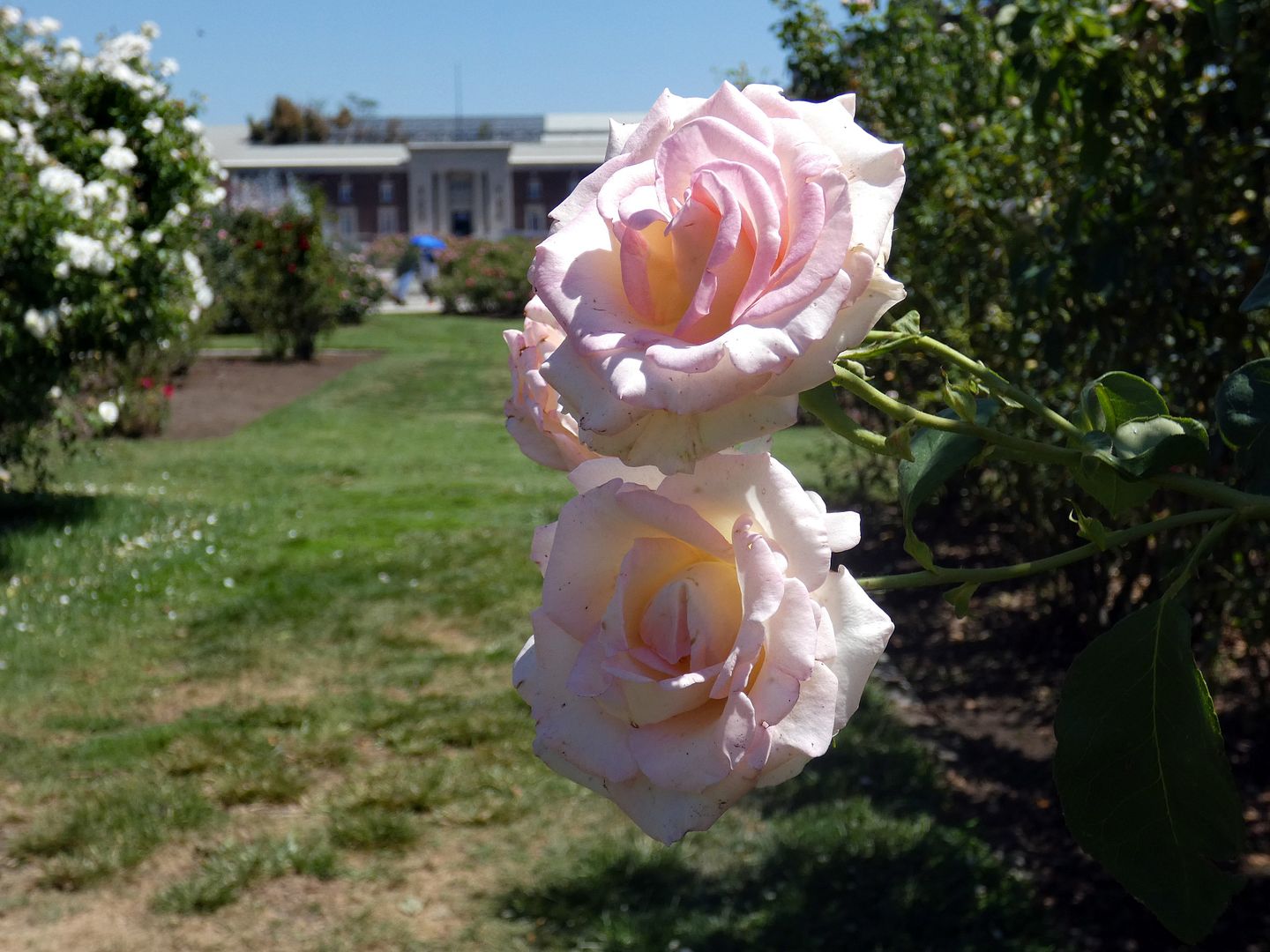 Even though the
approved plan
was to replant the rose garden on top of the new parking structure, the threat was dire enough to mobilize preservationists to get the site
listed
on the National Register of Historic Places as a federally-recognized landmark.
Today, the planting beds are still laid out in a grid in formal garden style, and they still extend out from a large central fountain—much like rosarians George C. Robinson and Fred H. Howard, a consultant for the American Rose Society, originally designed it.
The roses range from older, heritage types (some of which, though not original, might not be available to purchase new at a nursery) and the latest-and-greatest varieties.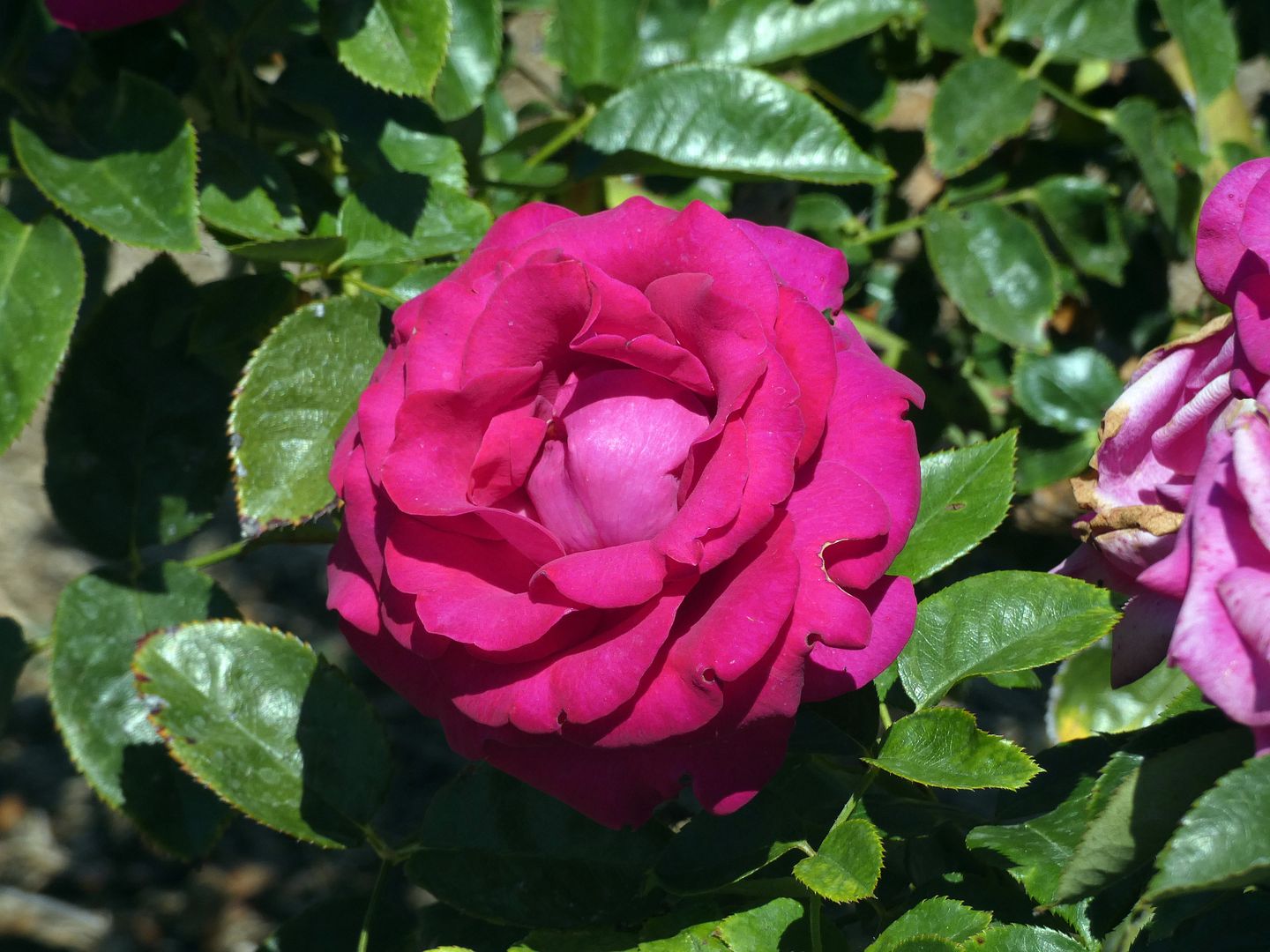 They bear names like "Elle," "Pascali," "Gene Boerner" (first introduced to the U.S. in the late 1960s)...
..."Opening Night," "Lasting Love"...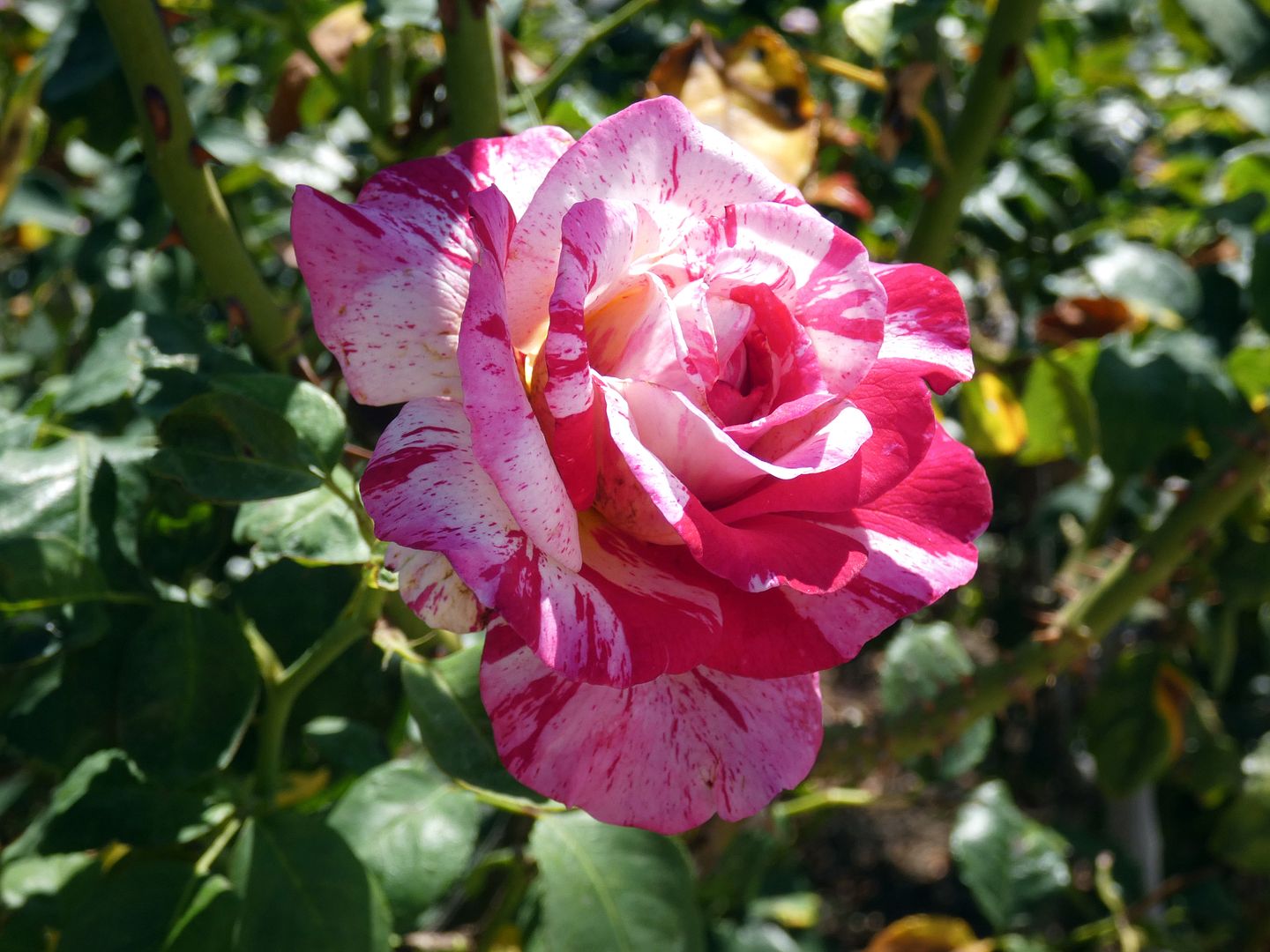 ...and even "Neil Diamond," a hybrid tea rose that was named in tribute to the singer.
There's still nothing else quite like it in Southern California.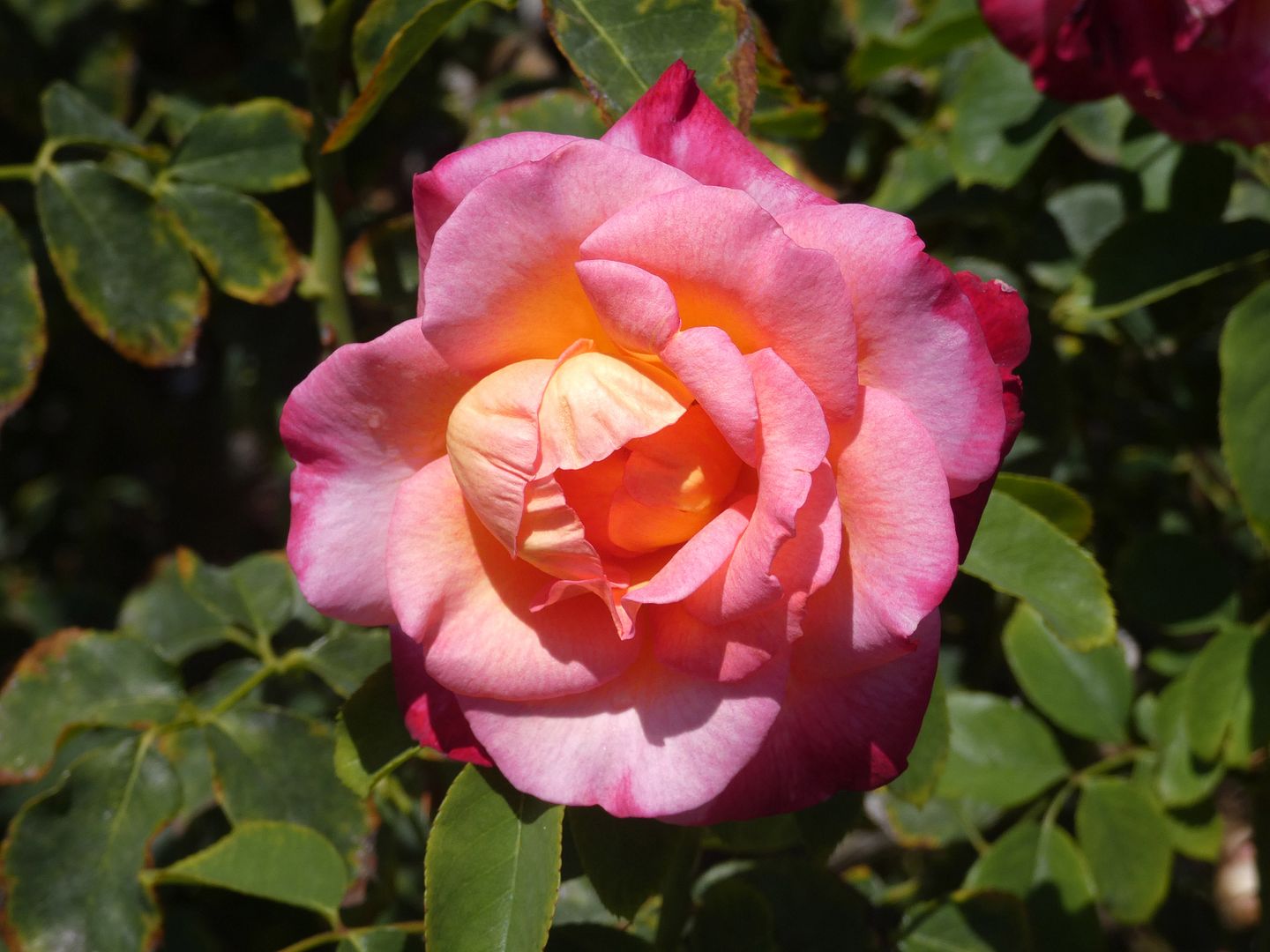 Walking from the Natural History Museum at the west end, you get more than an eyeful of an entire spectrum of colors...
...pink against green leaves and black shadows...
...or pink against the white spray of the spurting fountain, intermingling with the yellowing leaves and browning petals of late summer.
At the garden's east end, you reach the circa 1912 Exposition Park Armory building, designed for the California National Guard 160th Infantry (which left in 1961) and renamed the Wallis Annenberg Building for Science Learning and Innovation (part of the California Science Center) in 2003. Olympic fencing competitions were held there during the 1932 Summer Games.
Turn around, and you'll be facing the circa 1913 Beaux-Arts home of the Natural History Museum—once known as The Museum of History, Science, and Art—with its domed ceiling and brick façade (a nice match for that wall surrounding the rose garden).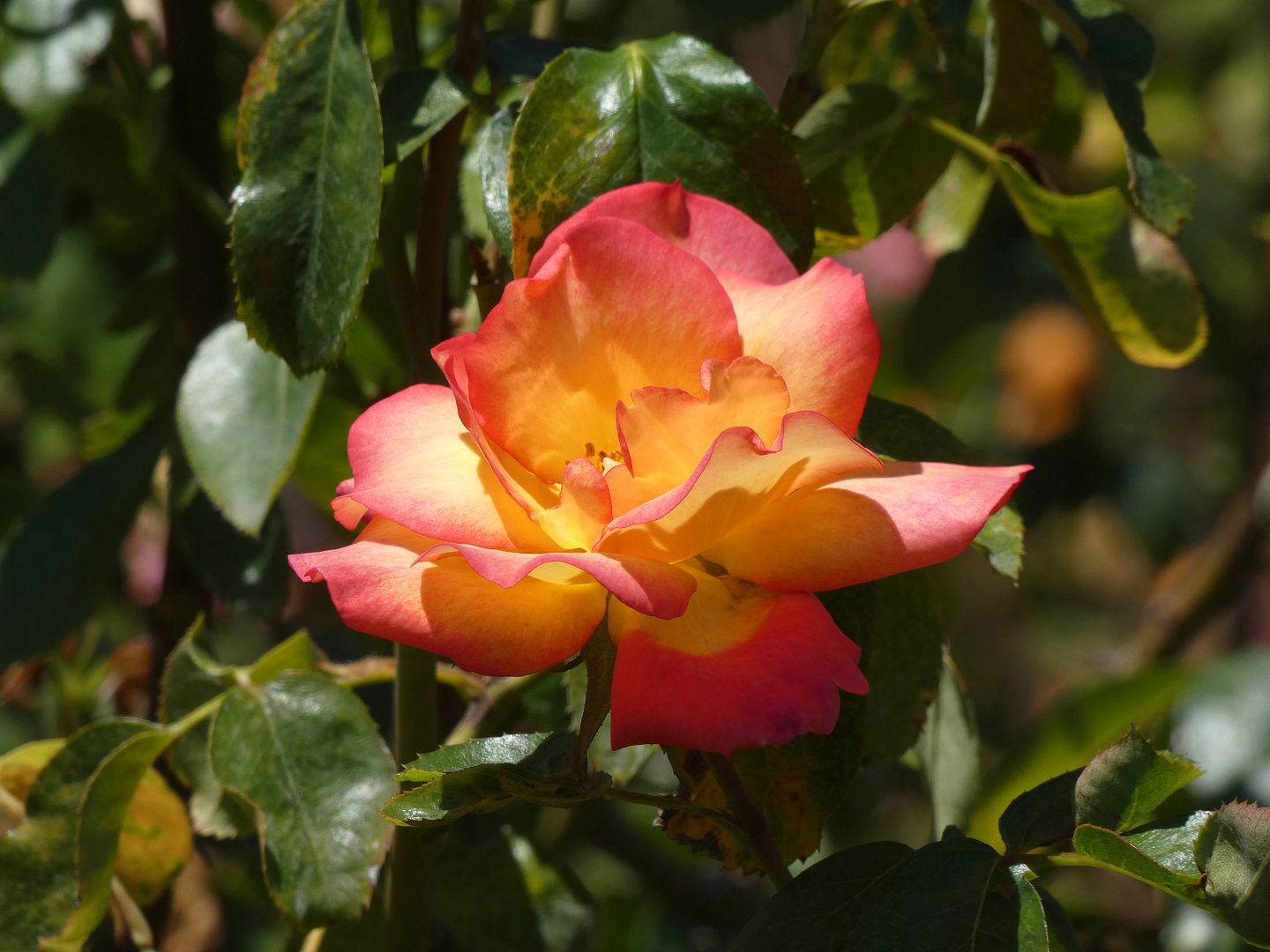 You can stop into one of the gazebos for shade...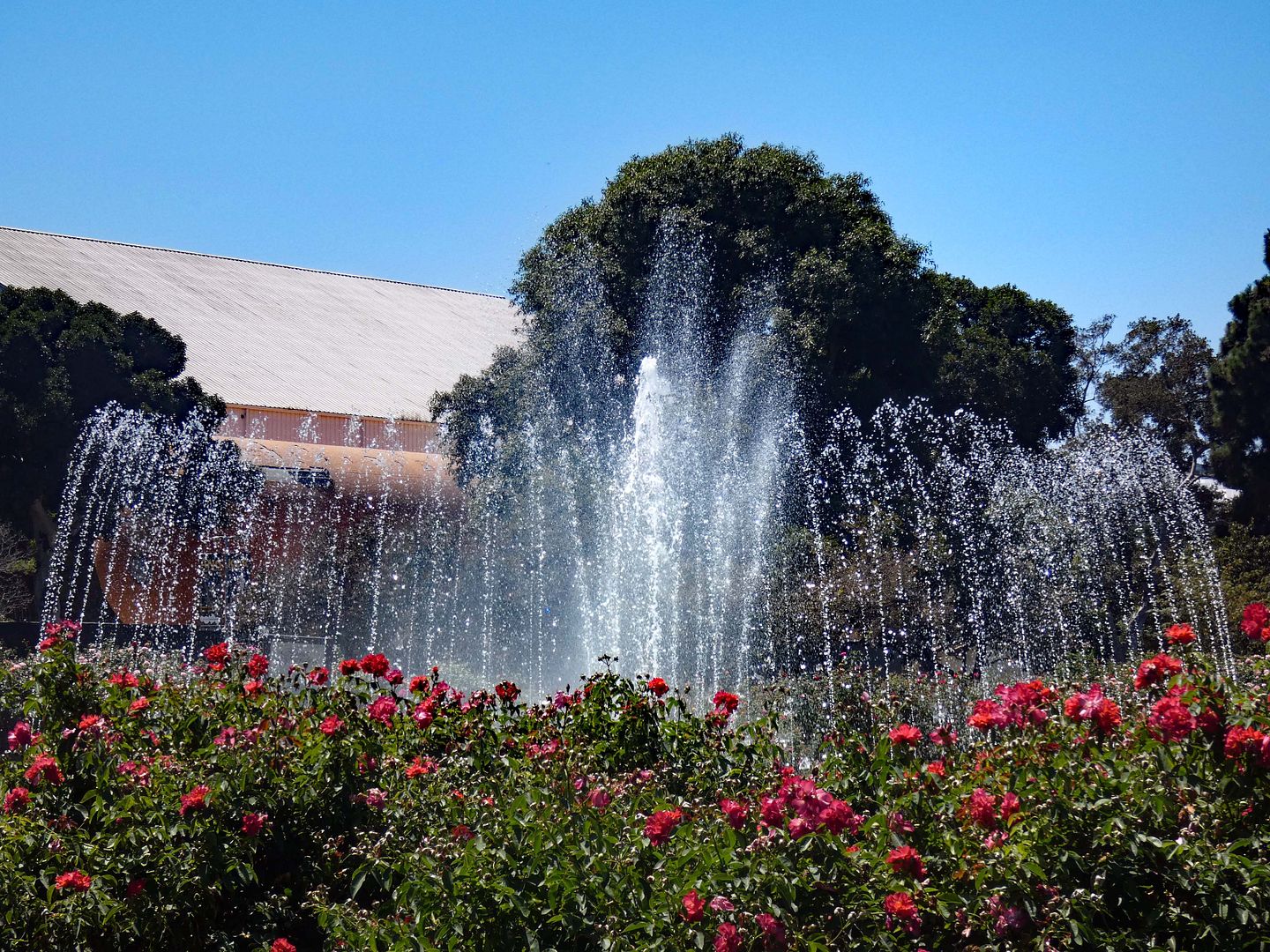 ...or trudge along, as I did...
...insisting on sniffing the Rainbow Sorbet roses for even just a glimmer of refreshment.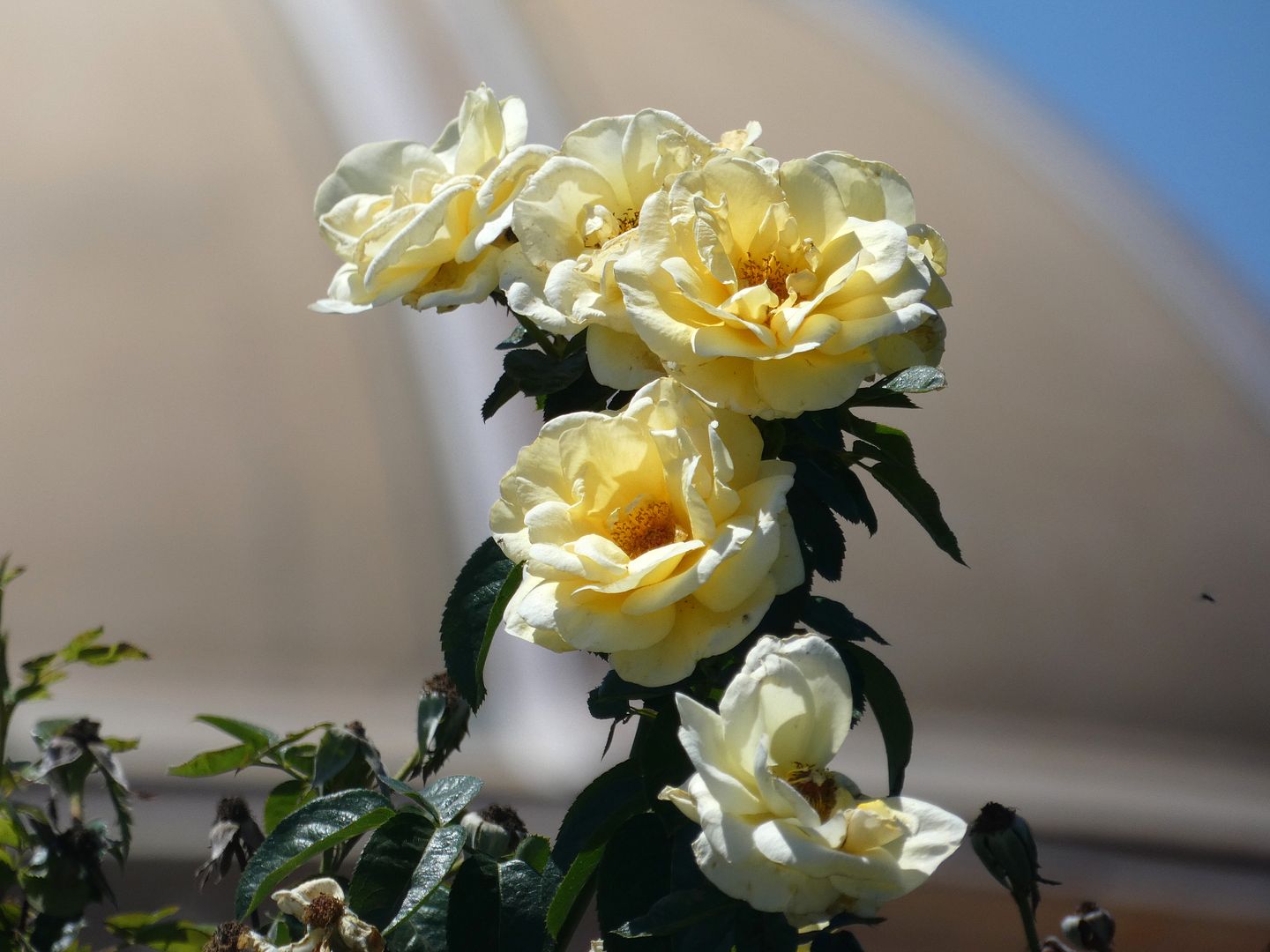 But I'm still not done with the Exposition Park Rose Garden. Because I'd still love to see it while the roses are freshly in bloom—and not waning in a heatwave.