The Bellagio Hotel & Casino was added to the Las Vegas Strip in 1998...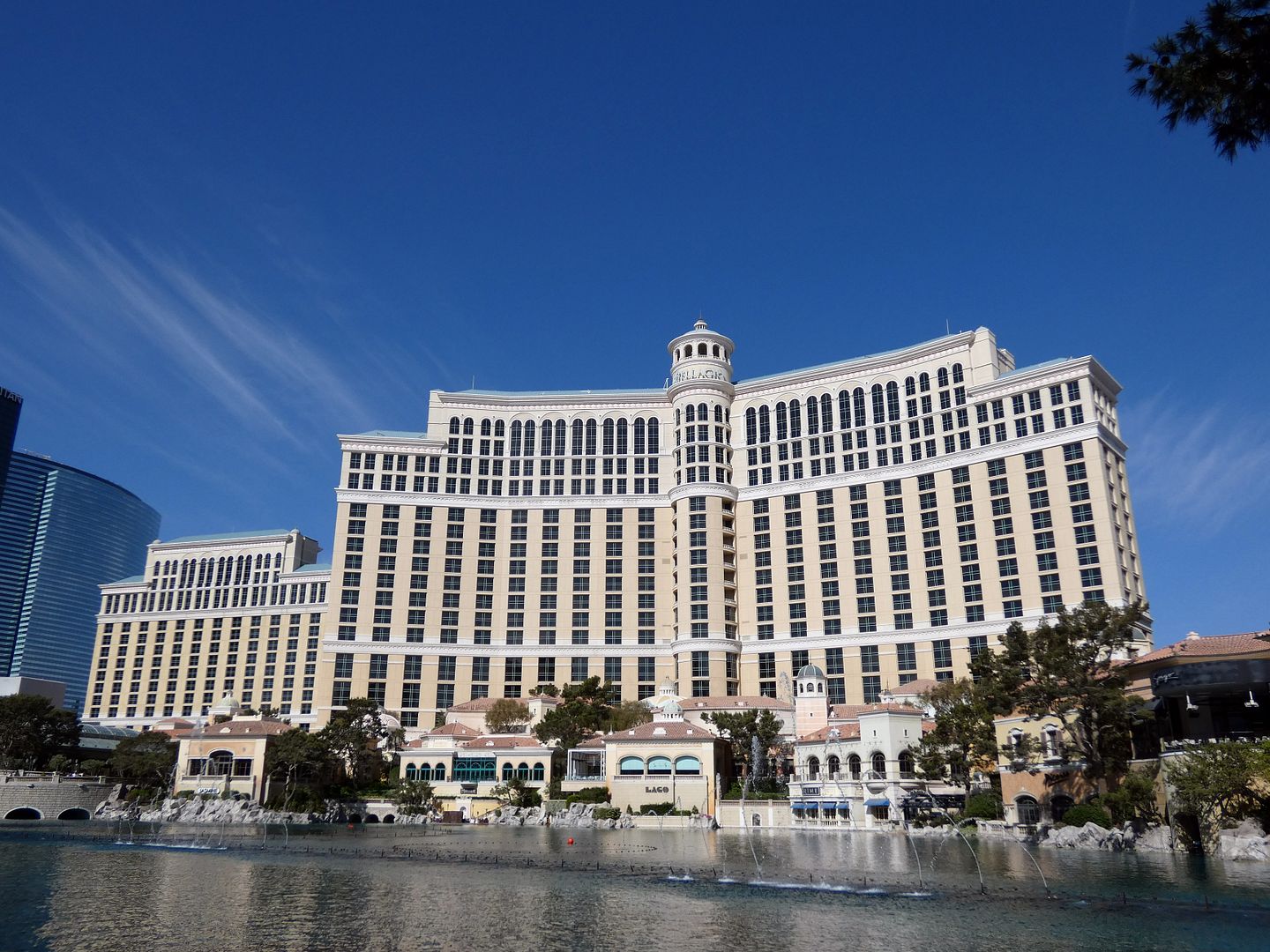 ...built by hotelier Steve Wynn to evoke the Mediterranean area of Lake Como, Italy.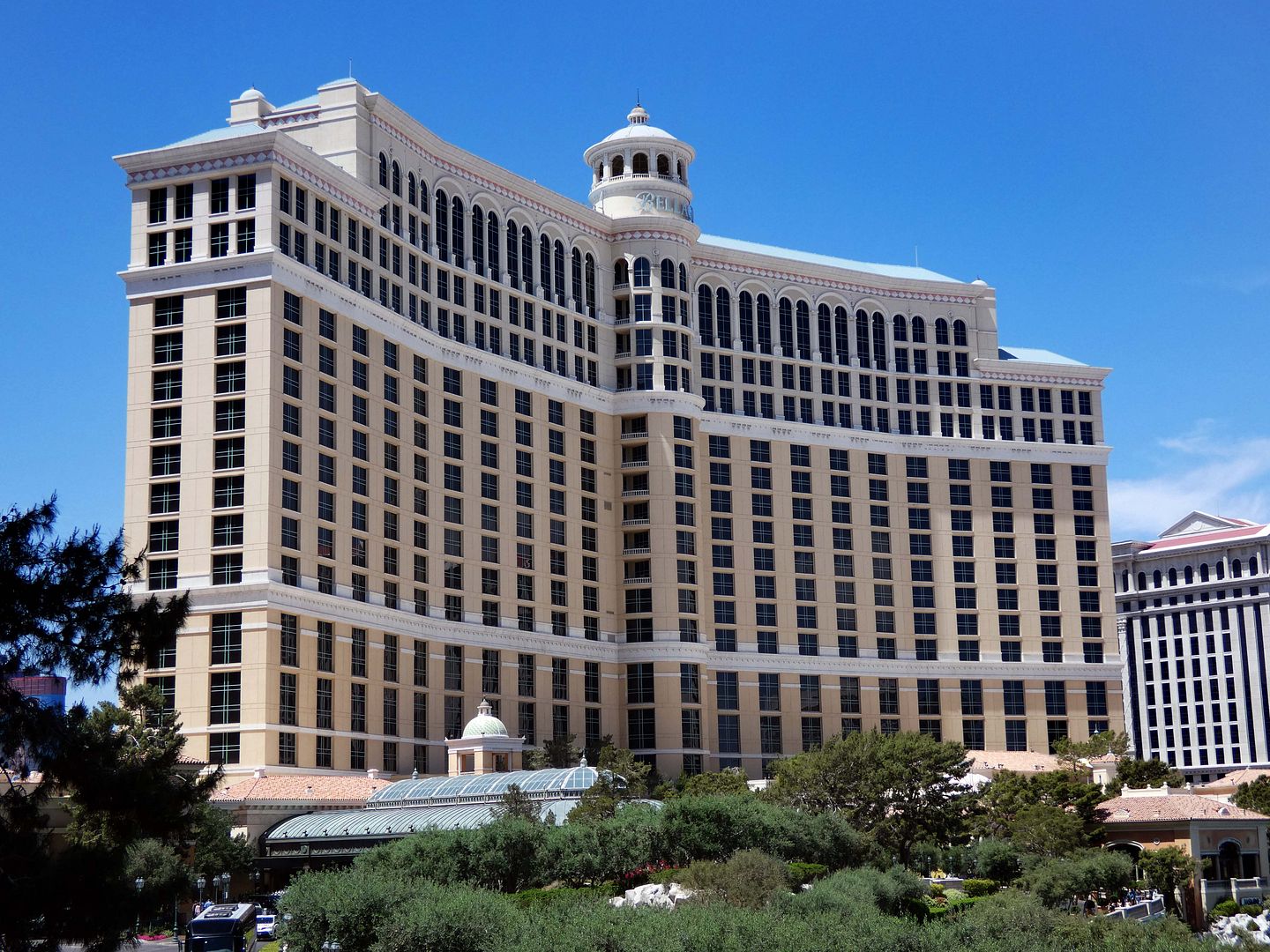 While the Bellagio may be best known for its fountain show, I'm drawn to its 14,000-square-foot Conservatory, where immersive, botanical experiences are installed for each season.
Located under a 50-foot glass ceiling, accented by copper that's been oxidized green (called verdigris)...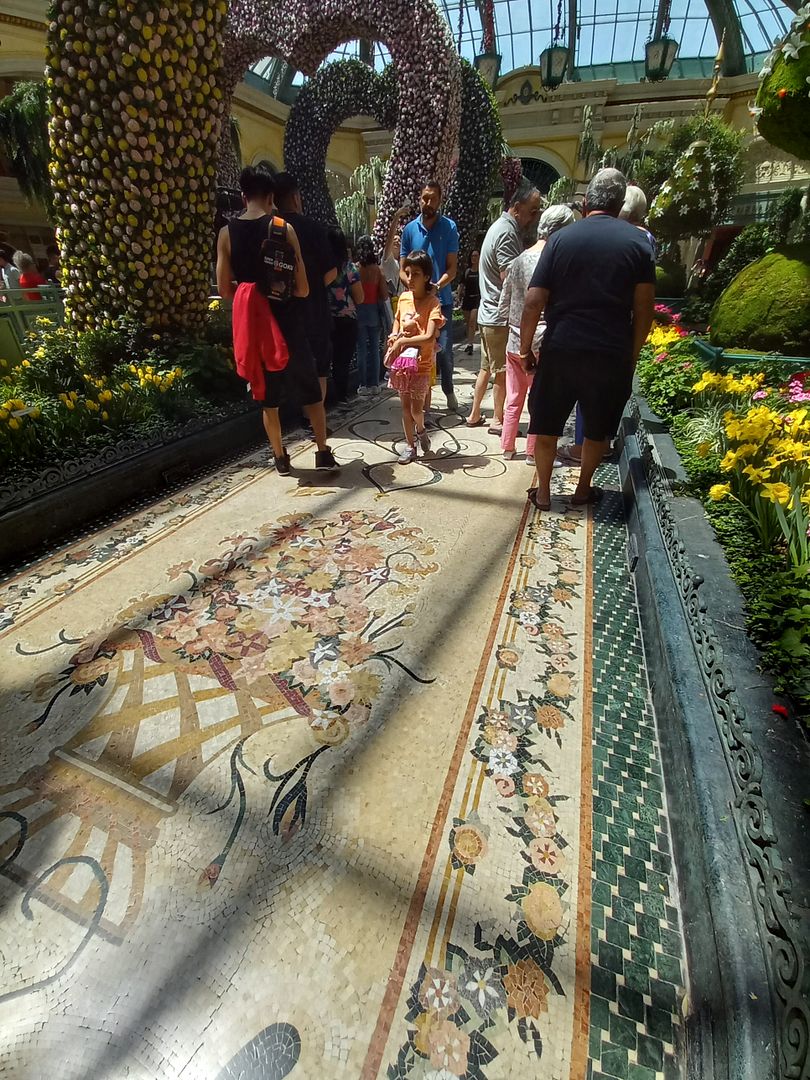 ...the displays in the first part of the year are themed for Chinese New Year, spring (which is what's running right now), and patriotic Memorial Day in May.
It's modeled after the formal gardens of the Italian Renaissance, which means fountains and structured strolling paths that take you through the entire area and make sure you see everything.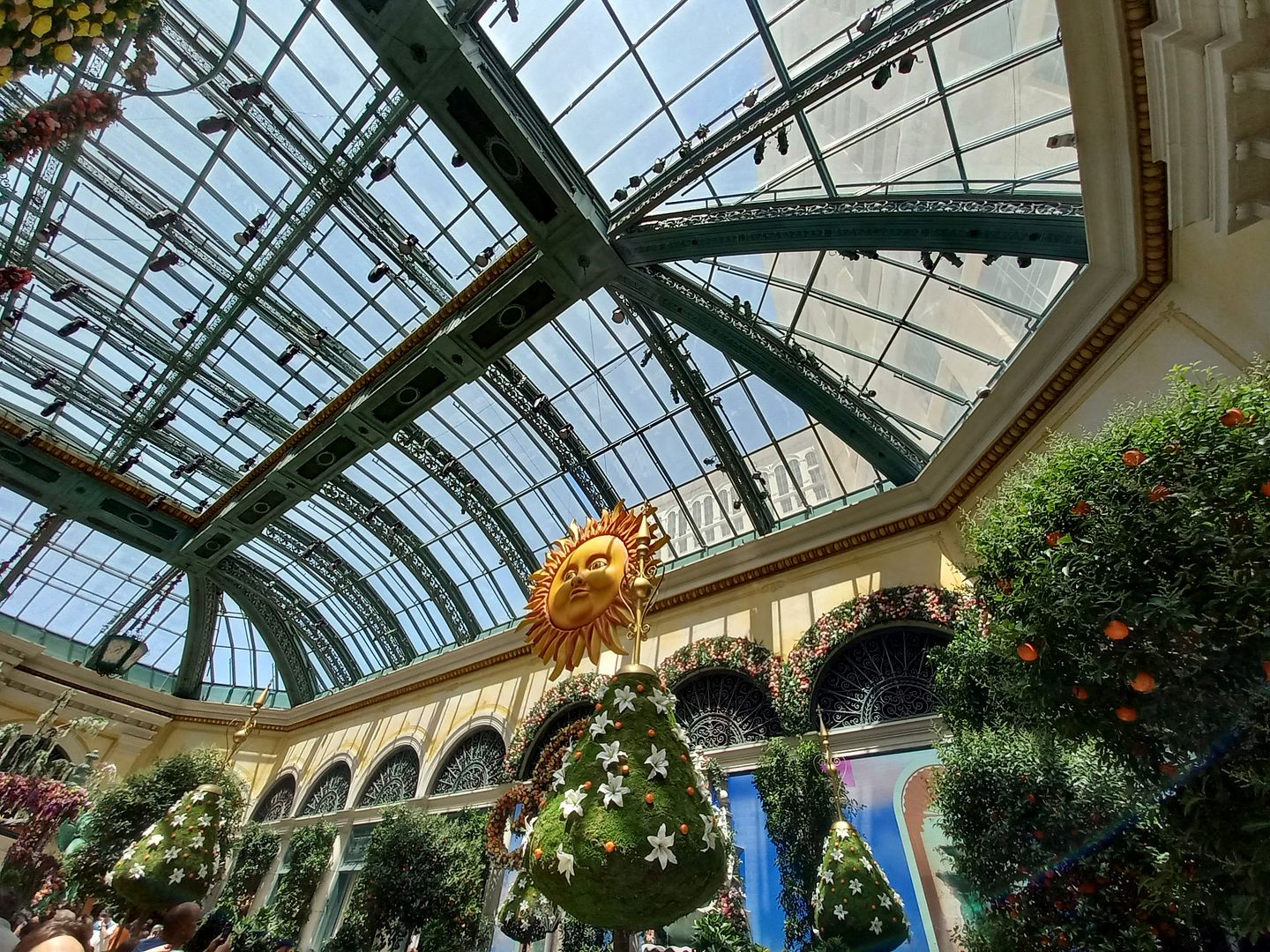 It's incredibly popular, so the biggest challenge is working your way around all the couples getting their portraits taken and visitors taking selfies.
This time around, the central pavilion's 20-foot-tall "Tunnel of Love" design was a dead giveaway to the installation's spring theme: Garden of Love.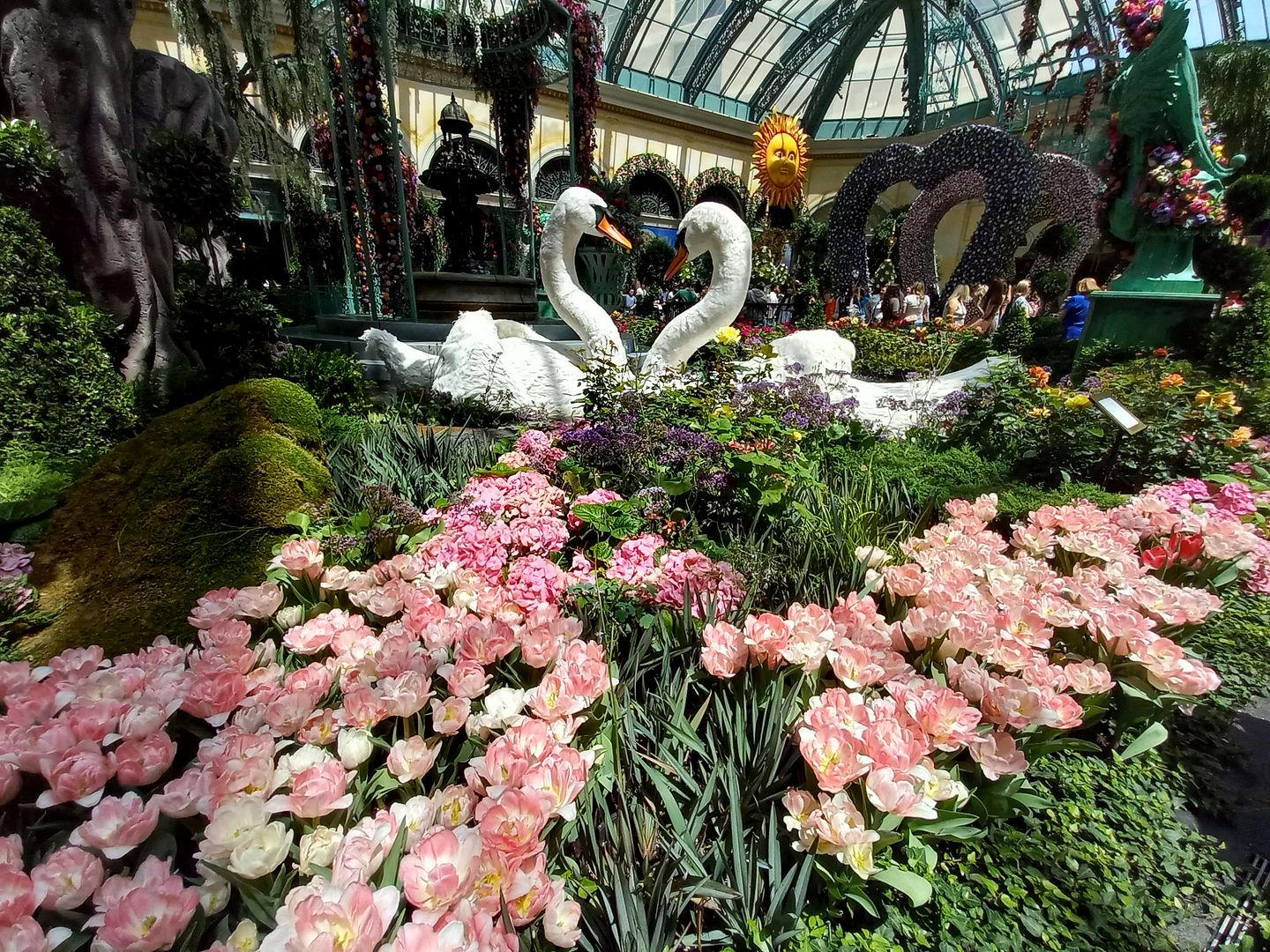 Ed Libby, Director of Conservatories for MGM Resorts International (which owns and operates the Bellagio), works with a team of design and a horticulture staffers to try to closely follow the Tournament of Roses guidelines for using natural materials.
That means a pair of lovebird swans...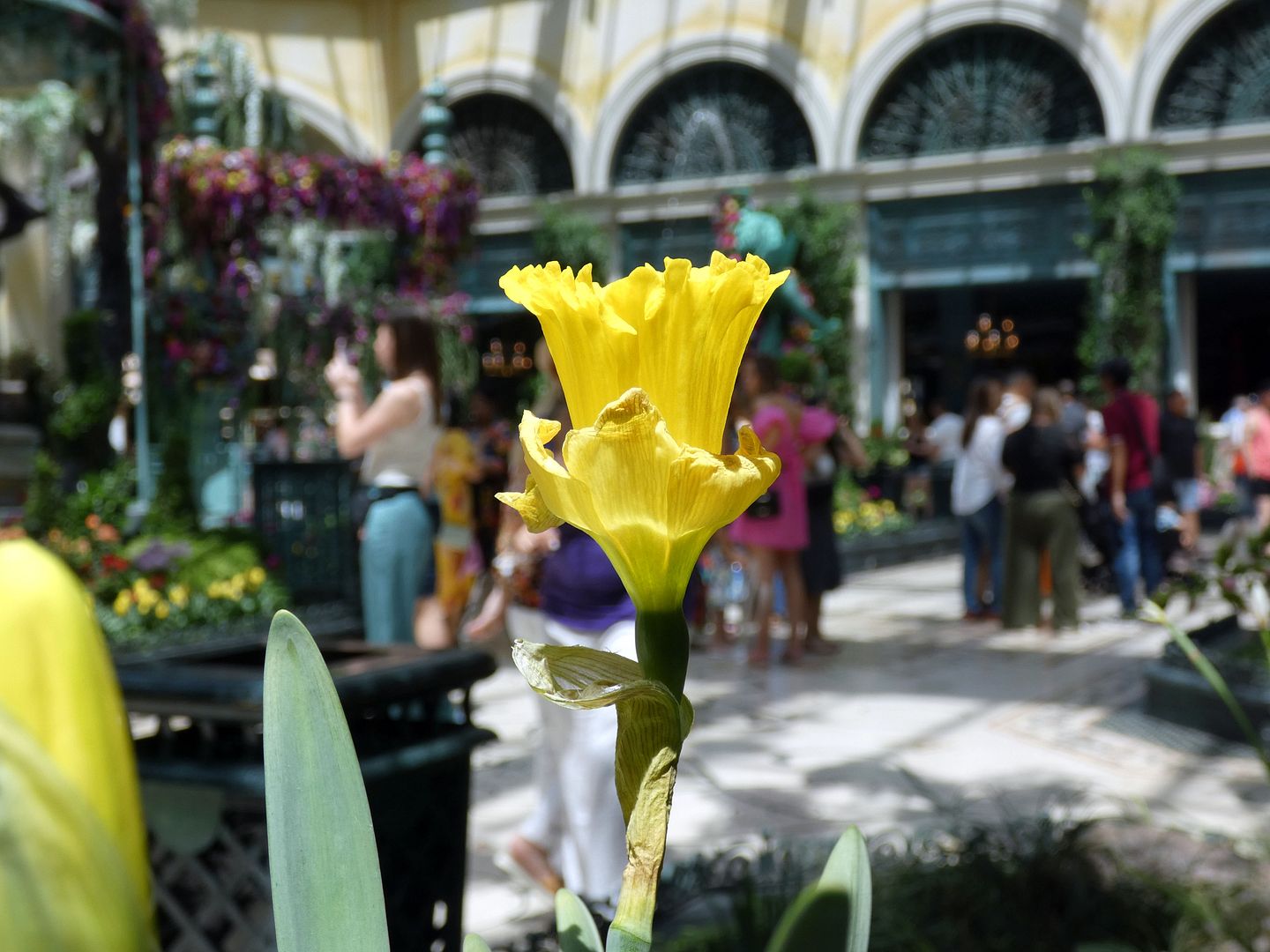 ...real yellow daffodils...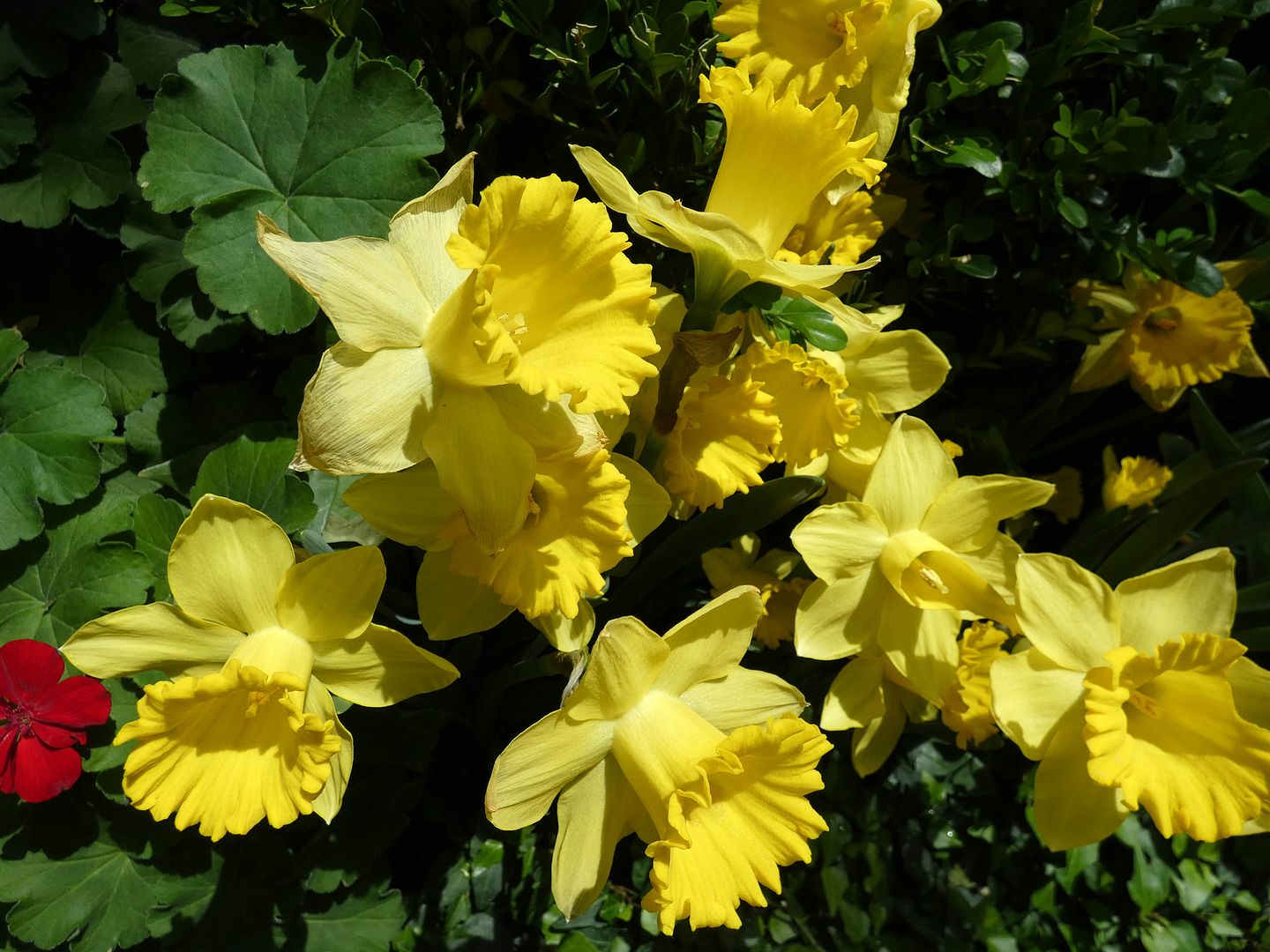 ...both solo and in clusters...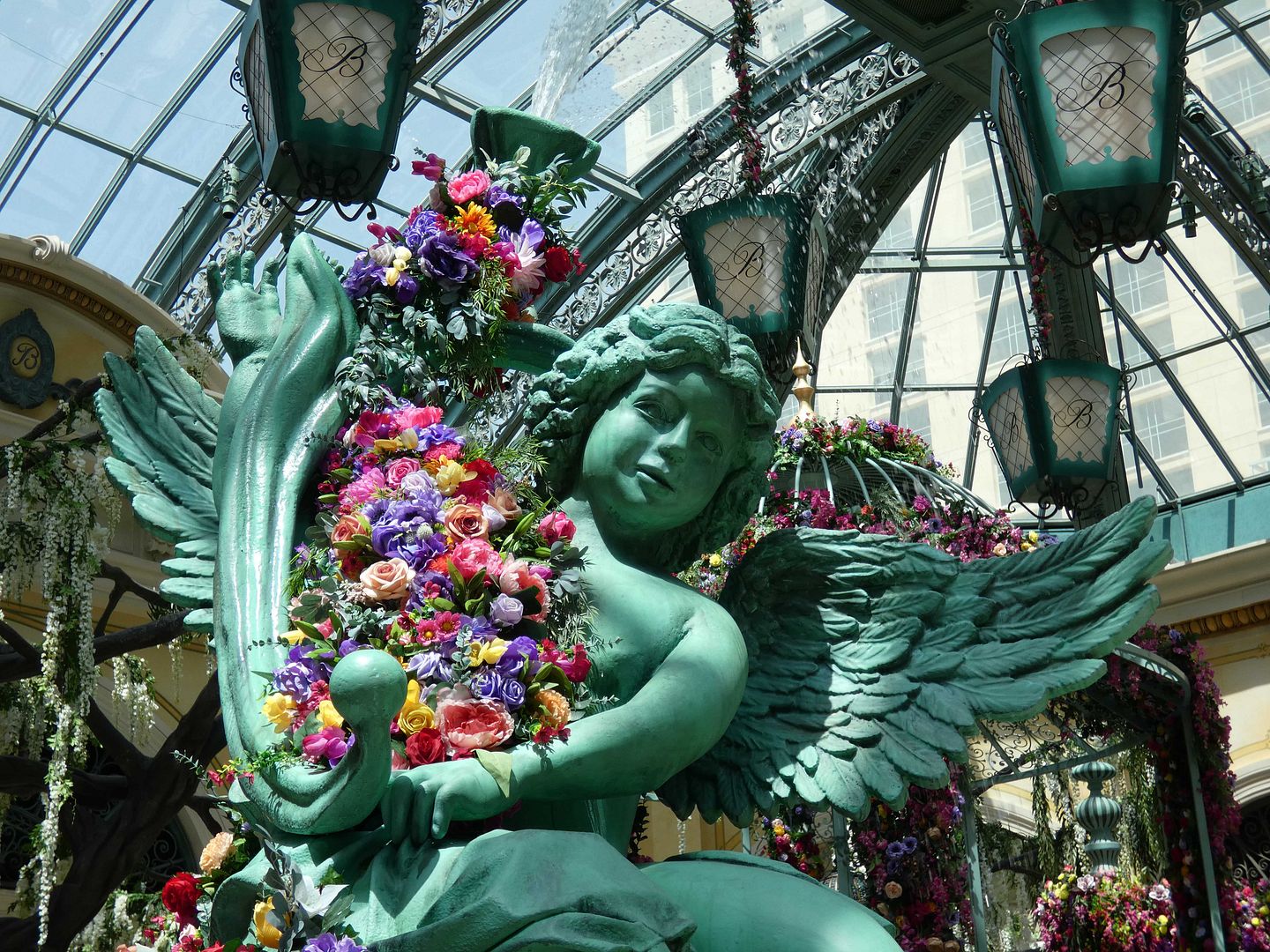 ...and other spring blooms in a myriad of colors cascading out of Cupid's arms...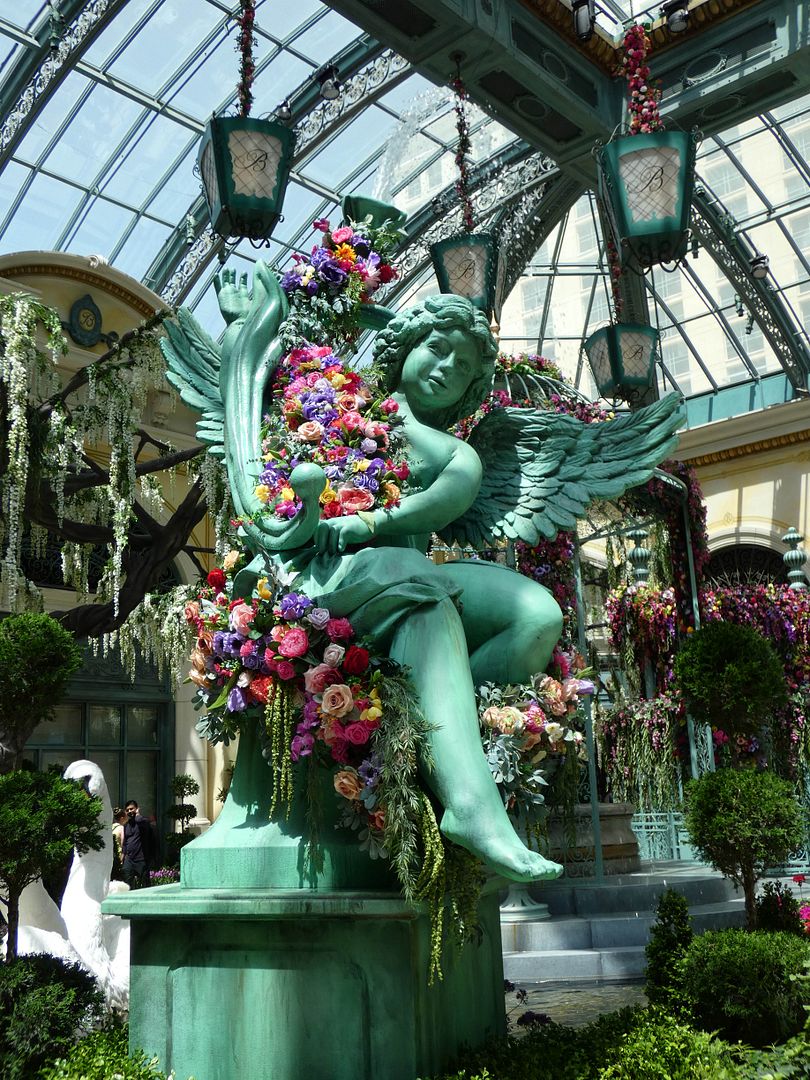 ...set against a backdrop of white wisteria trees.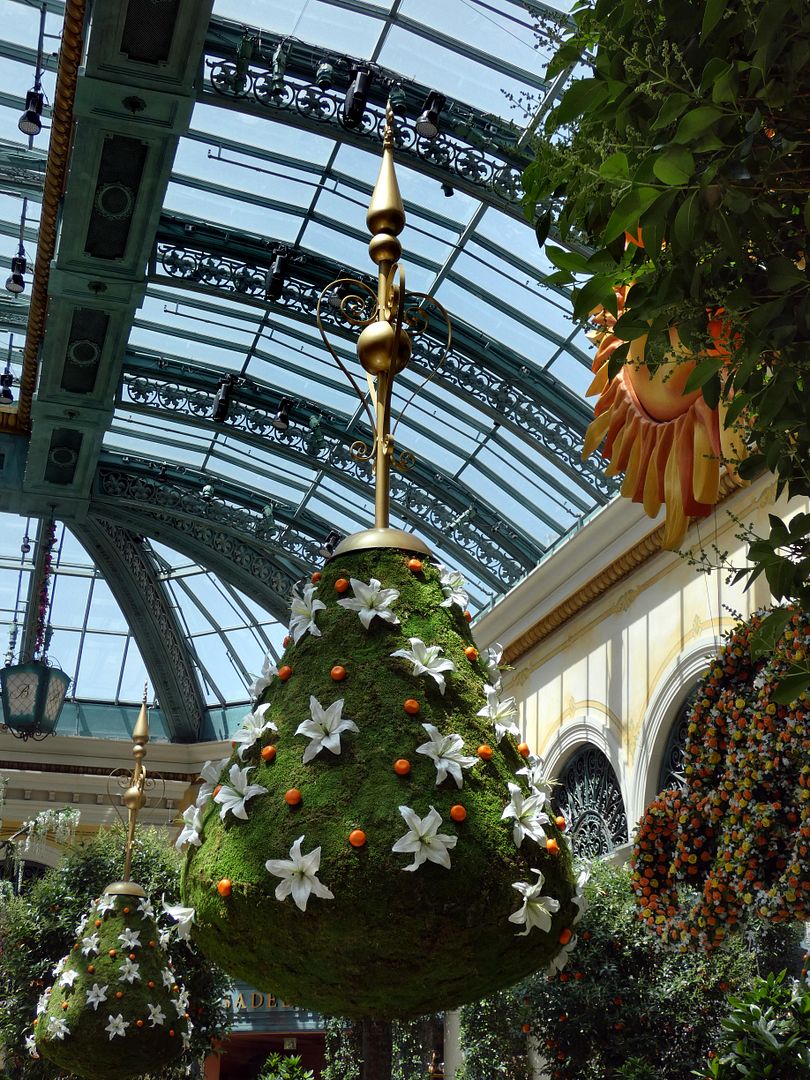 Orange-dotted topiaries are meant to evoke good health...
...while a 14-foot-tall sun god (is it the Roman god Sol or the Greek god Helios?) smiles down above a floral "B" for Bellagio.
The lower hedges surround all the displays with explosions of red geranium...
...salmon geranium...
...purple and yellow tulips...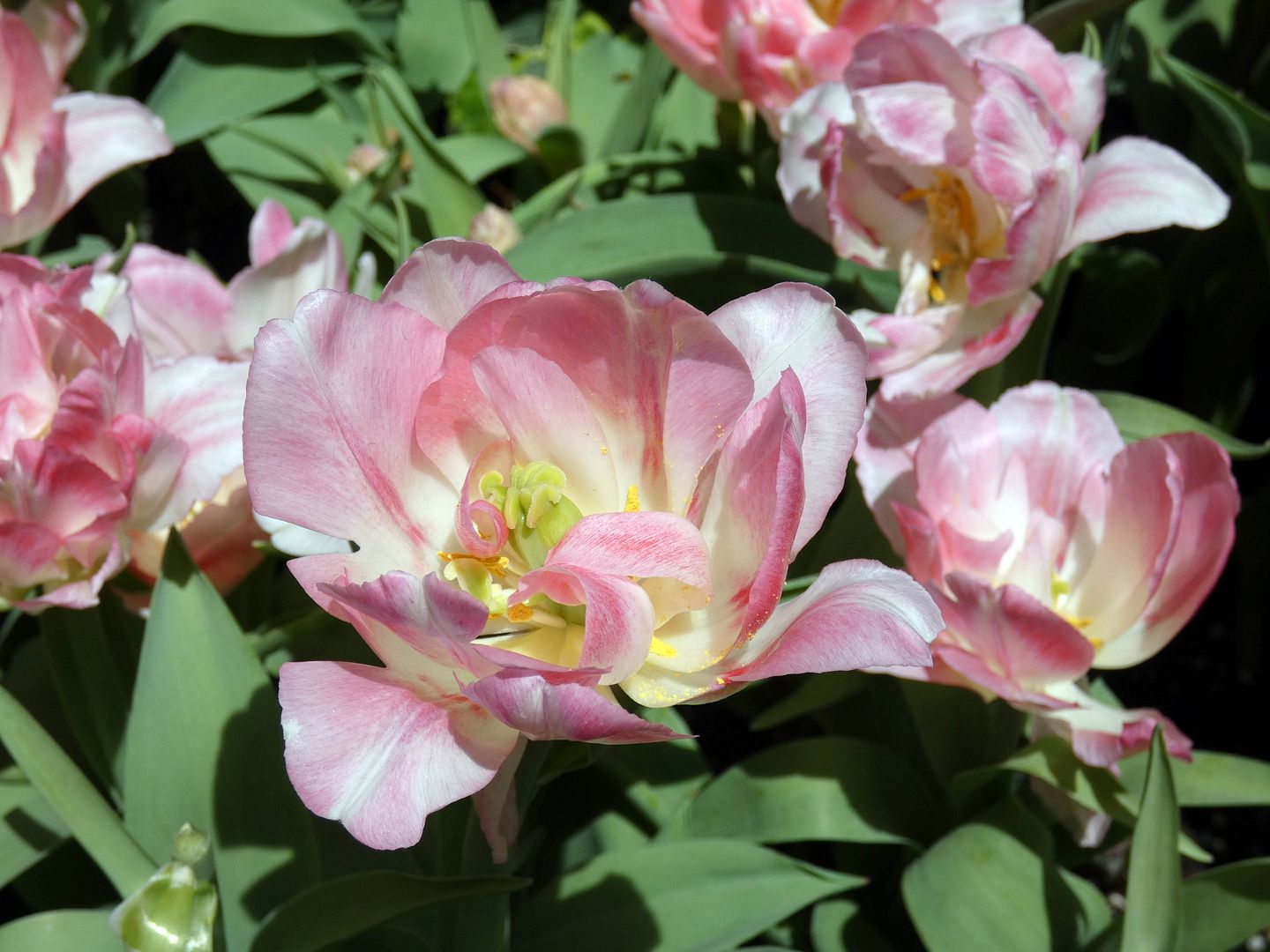 ...and pink "bubblegum" tulips.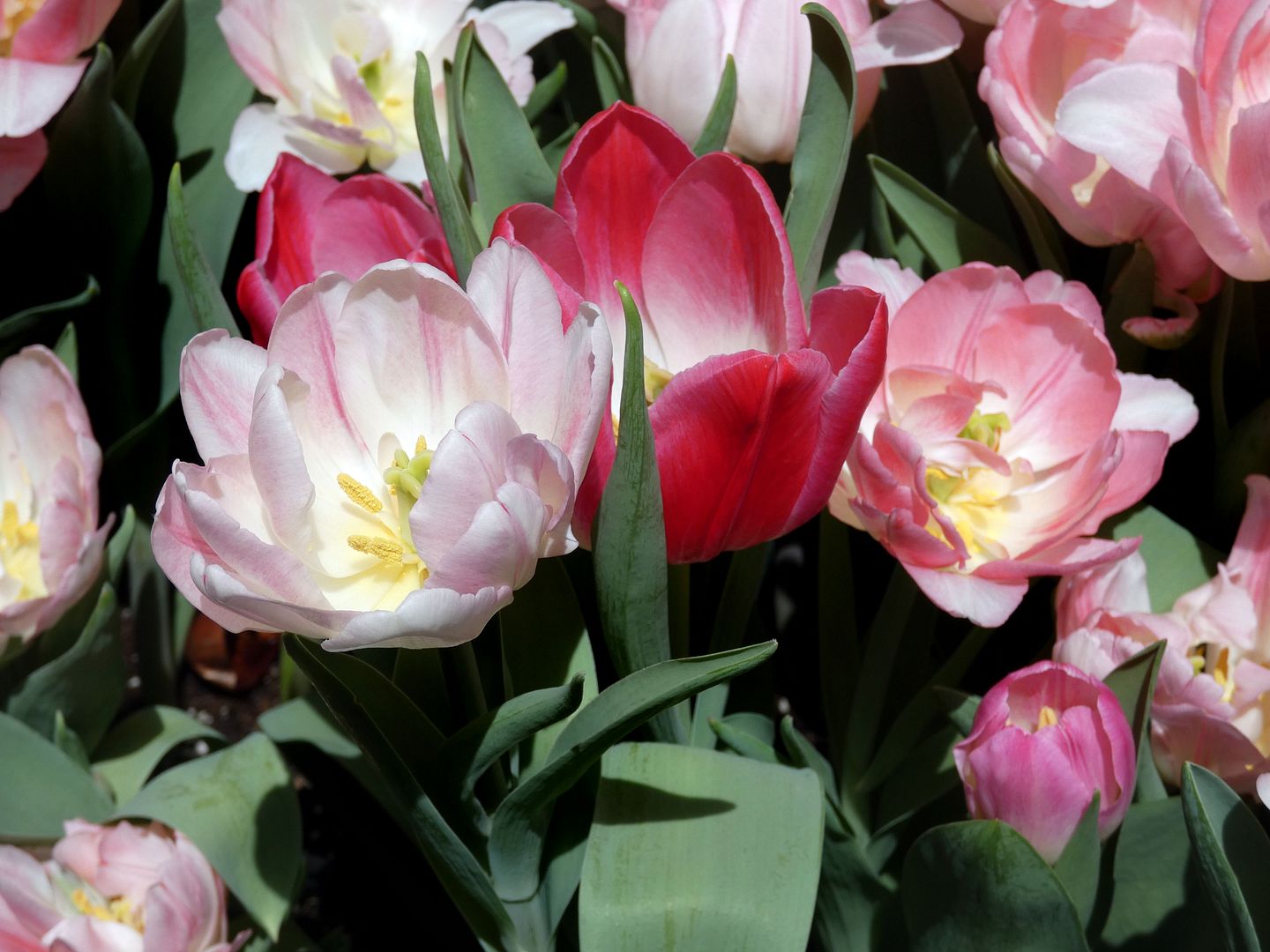 They even pumped in their own fragrance this time around.
Always worth a stop, and thankfully free to visit.