It didn't really occur to me when I visited the then-Las Vegas Hilton back in the late 1990s (for Star Trek: The Experience, which ran there 1998 to 2008) that I so close to the legacy left by Elvis Presley at the former International Hotel.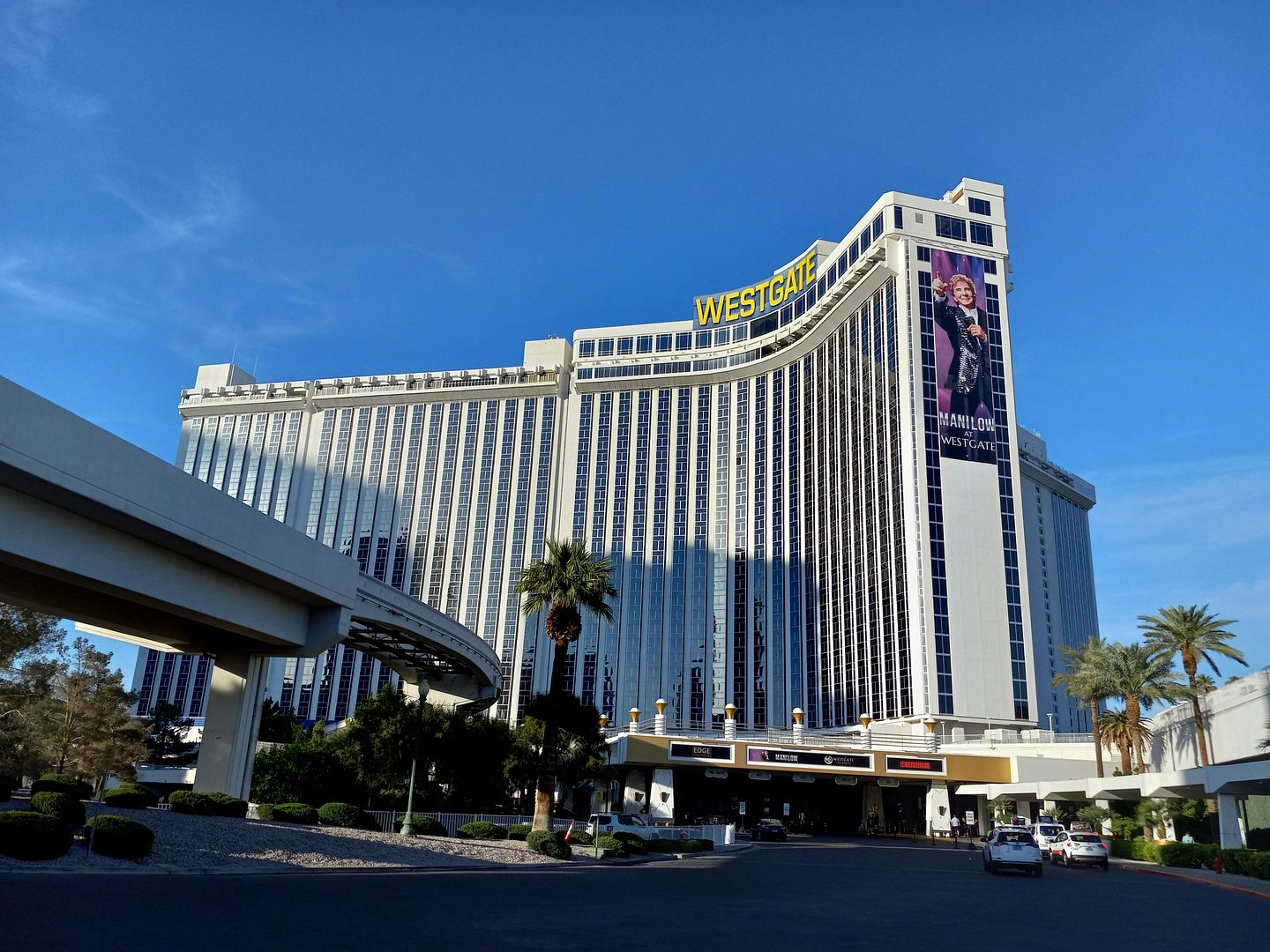 It's been the Westgate since 2014—and although the name has changed from when Elvis was there for his Vegas residency, and the King of Soft Pop Barry Manilow now performs where the King of Rock and Roll reigned from 1969 to 1976, the Y-shaped building still pretty much looks the same from the outside.
But there's also a lot that's different. For instance, the road that takes cars to the hotel and casino has only been called Elvis Presley Boulevard since 2016.
The Westgate's 279-foot-tall sign, the world's tallest of its kind, was constructed in 1997—though it had actually been even
taller
in 1994, when it was 362 feet high. Despite having been built to withstand winds of
130 mph,
a somewhat weaker windstorm blew it apart that same year.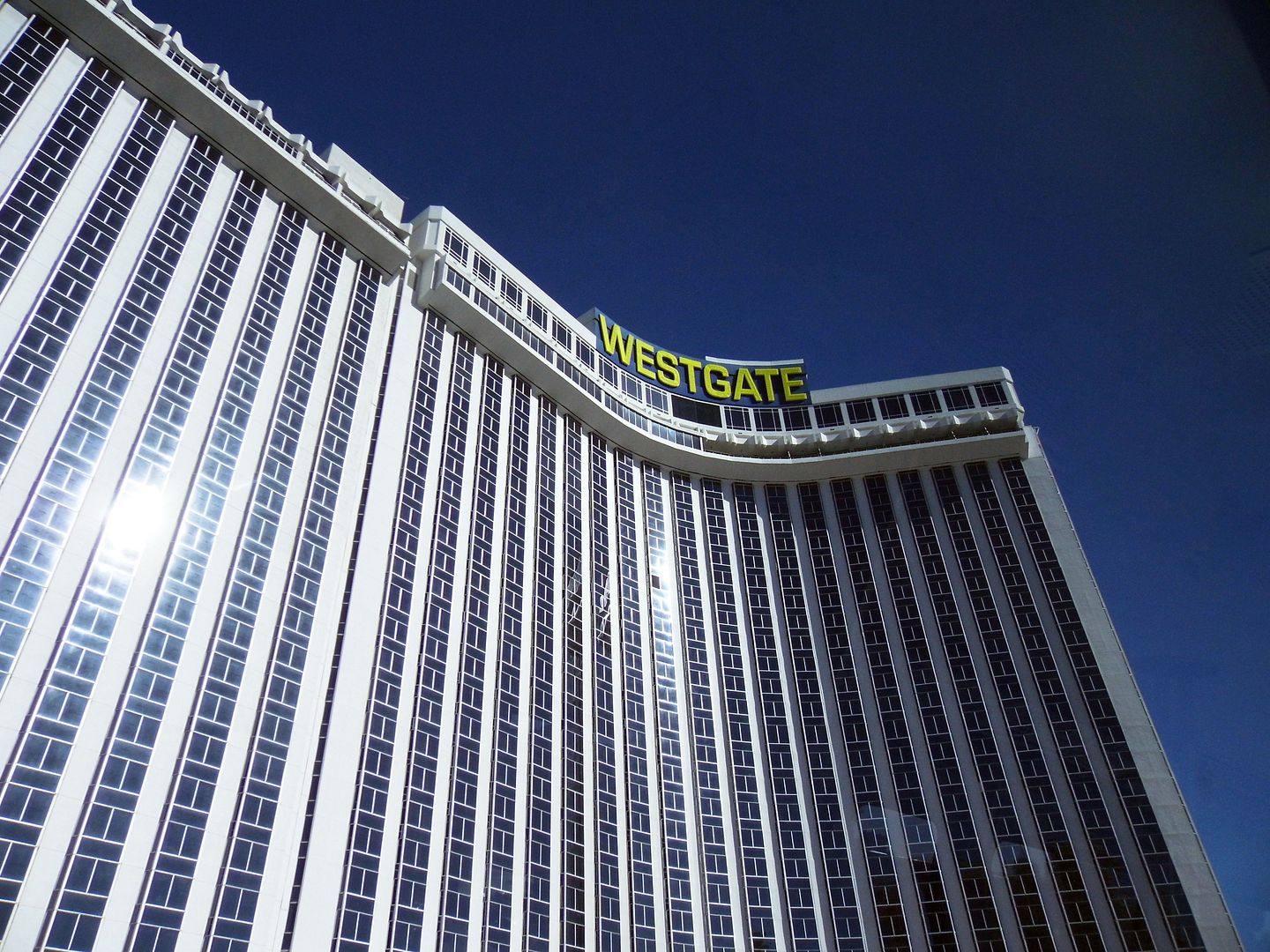 The Last Vegas Monorail, which runs past the front of the hotel and has a station there, was completed in 2004.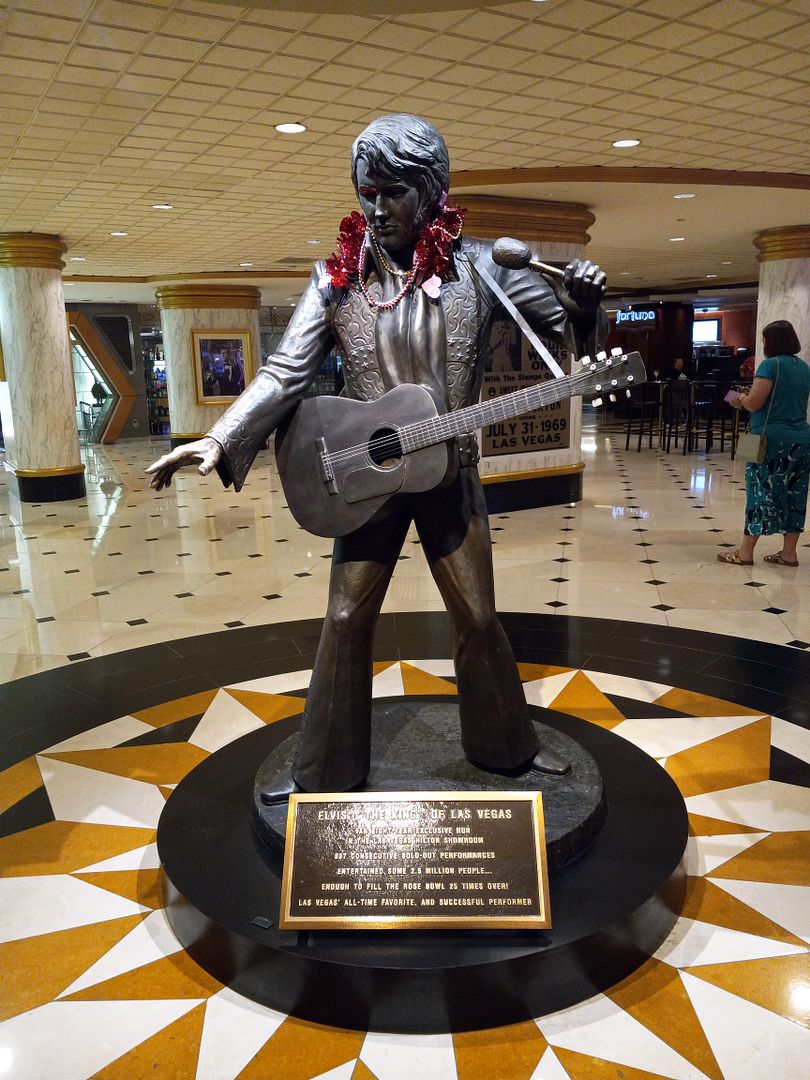 And, of course, Elvis himself is gone, having died in August 1977. But his memory lives on at the Westgate—and not just in the form of the bronze statue that was installed by Hilton in 1978.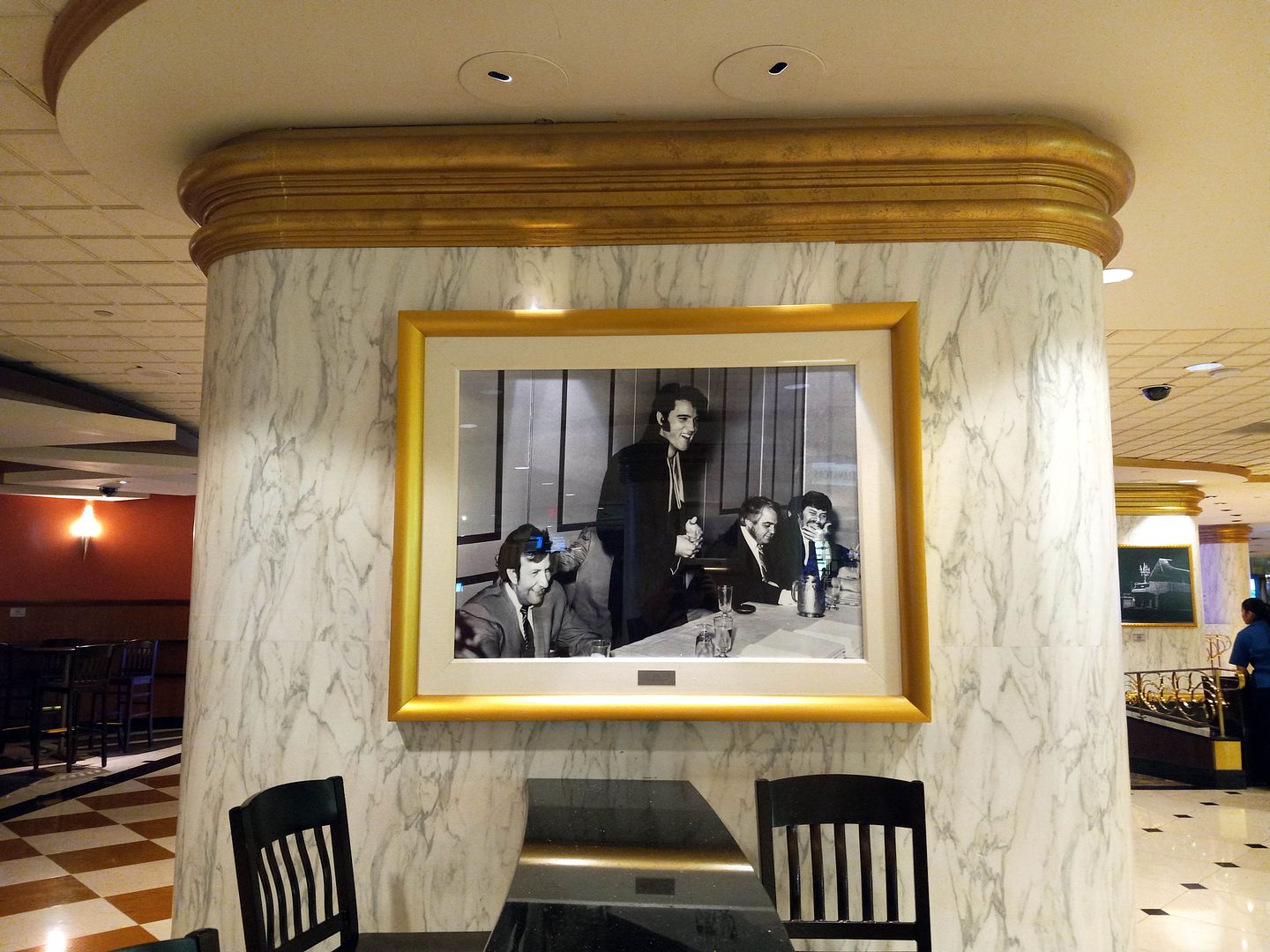 I'd been wondering if there was anything actually left from the Elvis days that anyone could actually see at the Westgate...
...and then I saw that Nevada Preservation Foundation had announced an Elvis-themed behind-the-scenes tour at the Westgate for last weekend.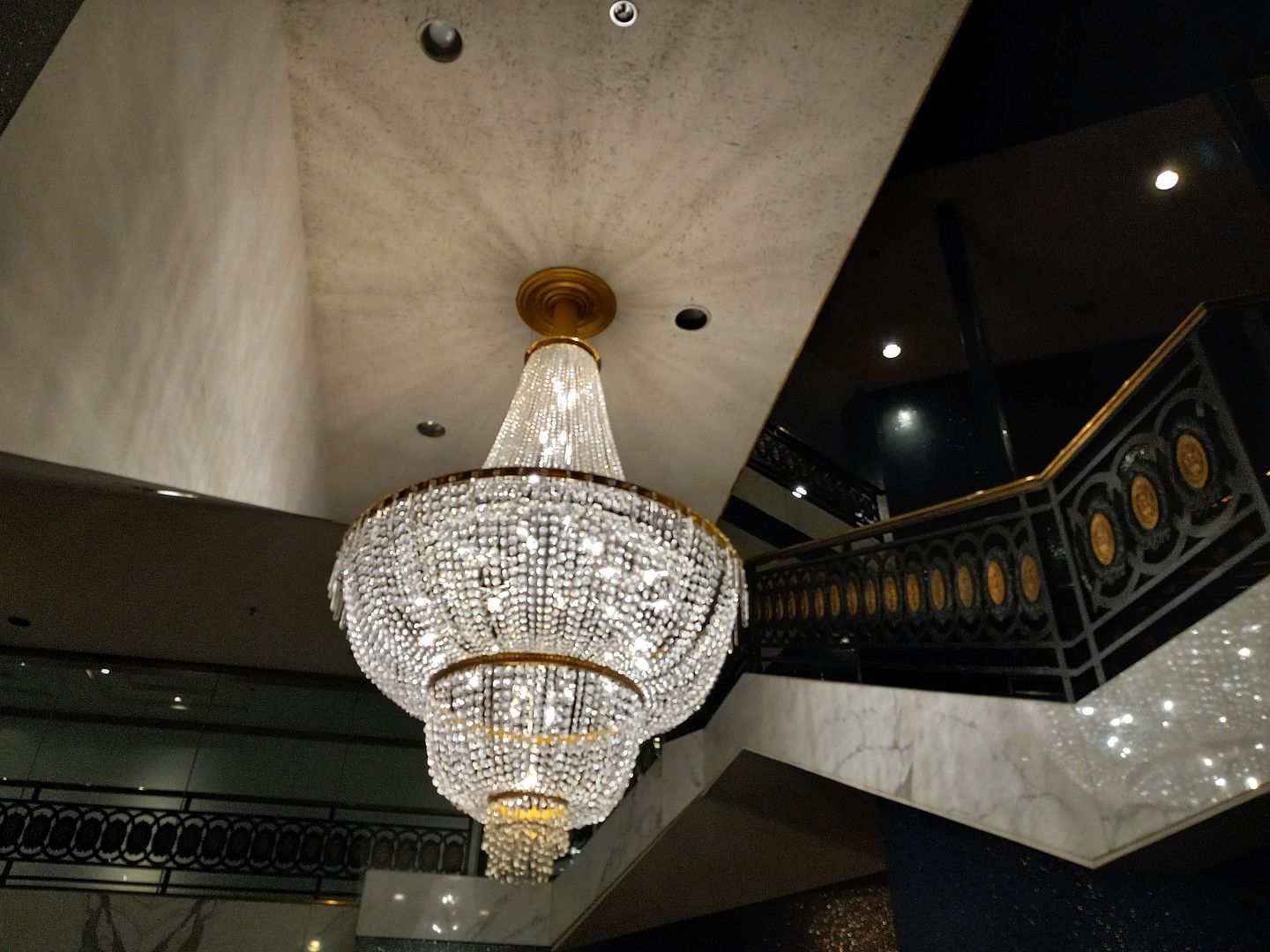 Our tour began at the International Theater, where Elvis once performed two sold-out shows a night—a dinner show and a midnight cocktail show.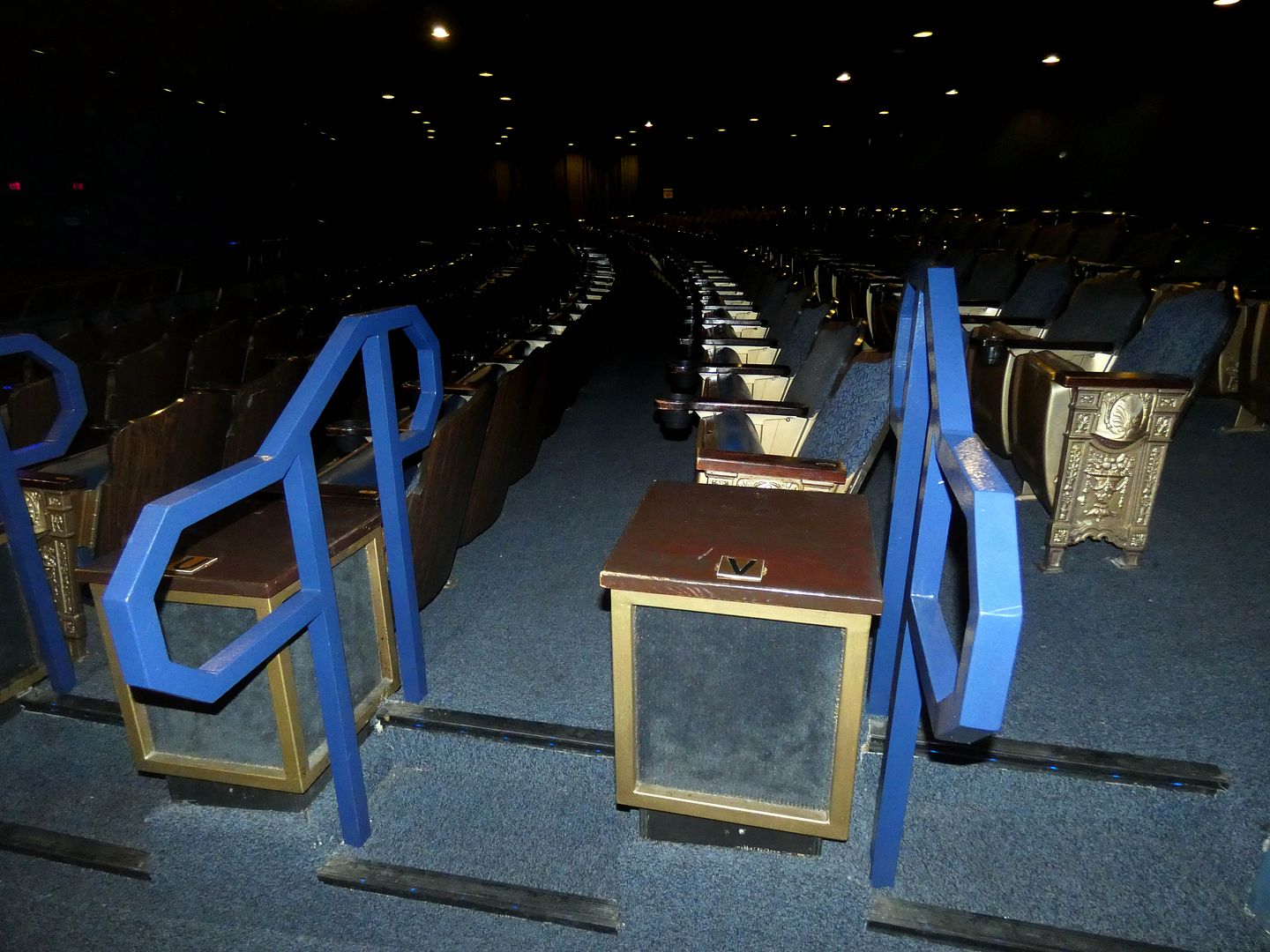 In fact, the shows were usually
over capacity
, reportedly by several hundred people.
The former "Showroom Internationale" has been remodeled since then.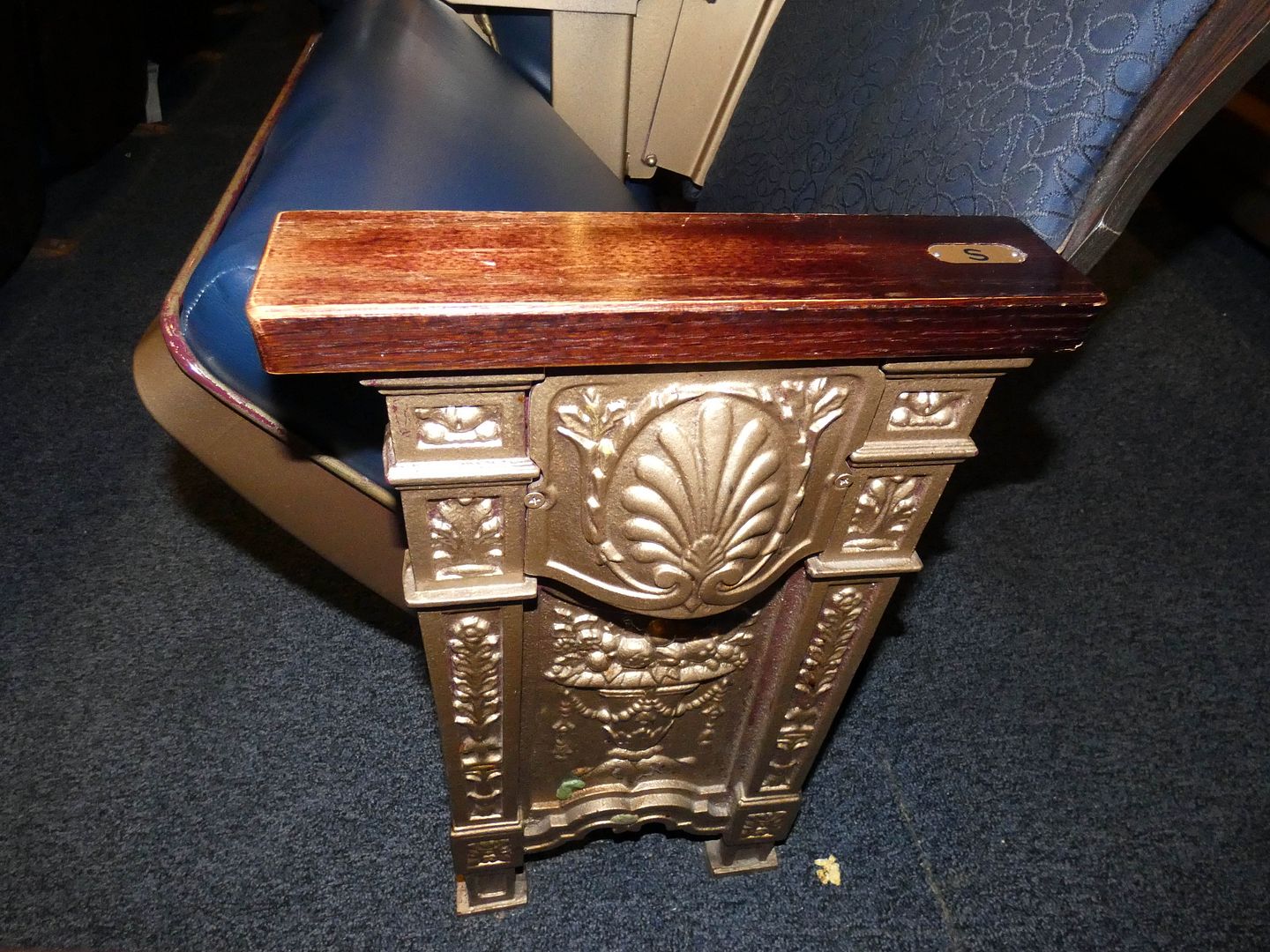 There used to be long tables set up perpendicular to the stage and red-backed, half-moon booths for the audience to sit at (and for Elvis to weave his way through when he mingled with the crowd)—but now it's all theatre-style seating with blue upholstery.
But there was still something really special about walking out on that very same stage that Elvis once stood on—almost as though he was still there with us.
Off stage right, there's a column where Elvis reportedly used to lean over and brace himself with his hand, saying a little prayer before each show. (Another detail I noticed: Big yellow trash bins still bear the name "Hilton Showroom" on them.)
The Westgate says this is the same dressing room used back in Elvis's day.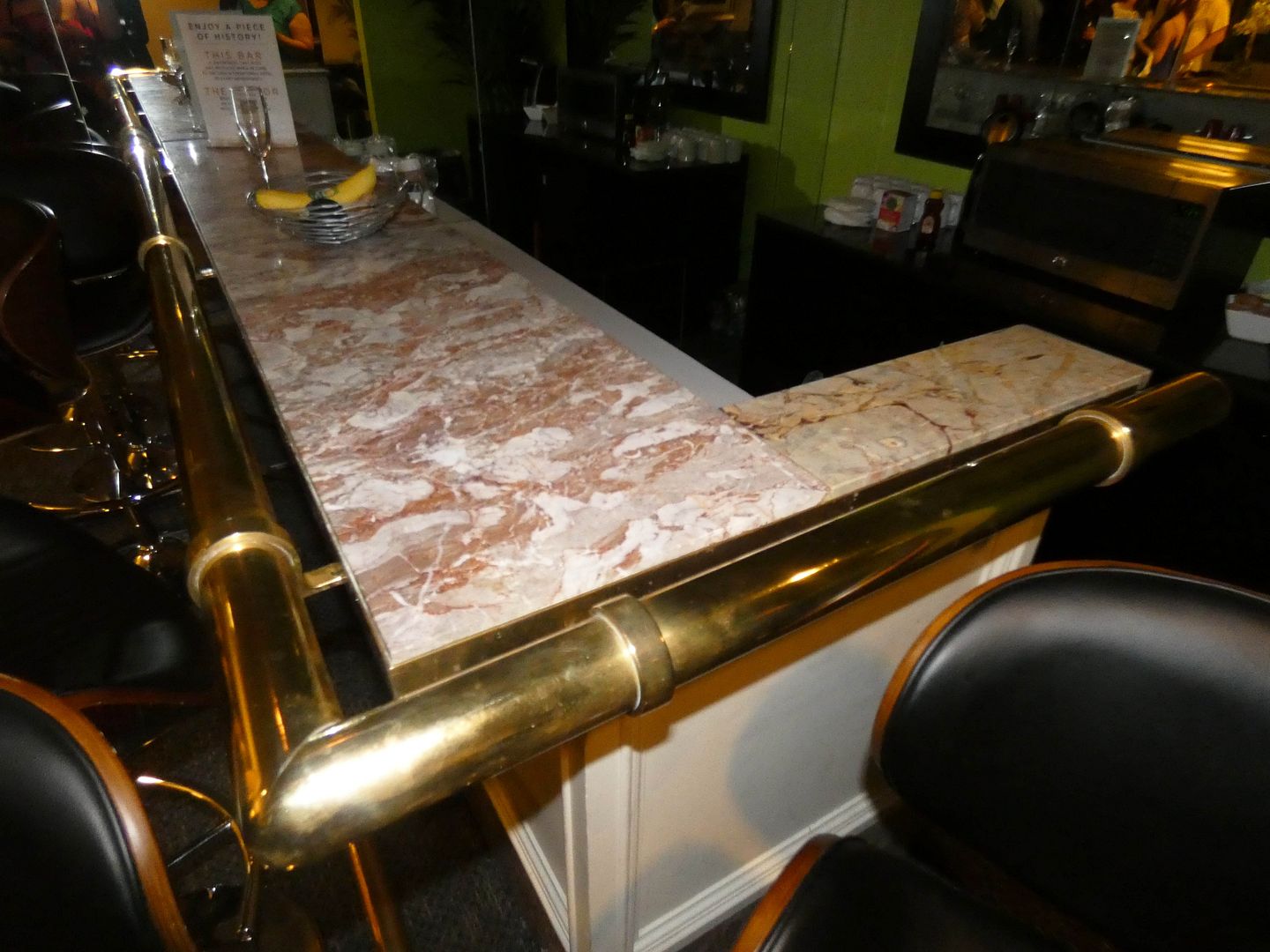 The marble and brass bar is the same—although it's been cut in half. Tut the rest of the room, however, completely different.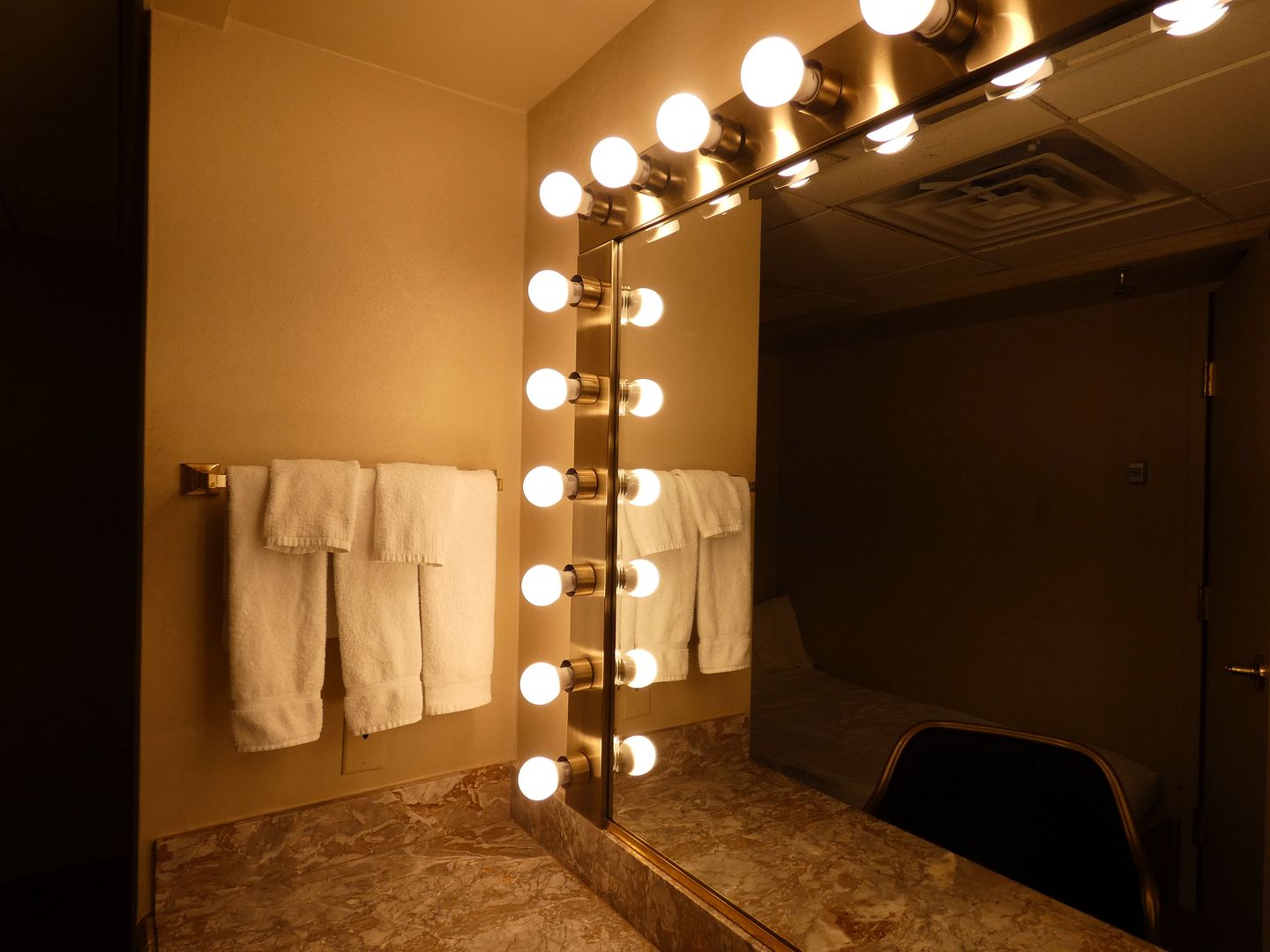 It's hard to know whether this is the very same mirror that Elvis got ready in front of.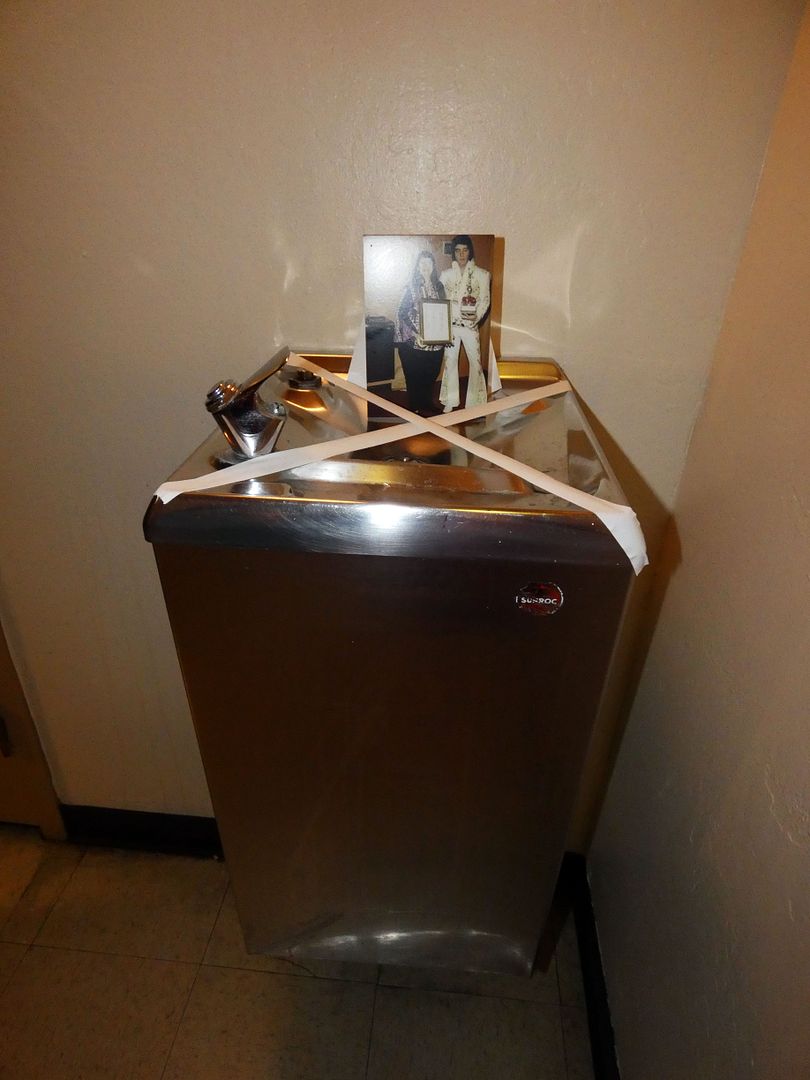 But there's photographic evidence that he did at least once stand in front of this drinking fountain.
The final part of our tour took us on an elevator ride to the 30th floor...
...which is where Elvis's 5,000-square-foot Imperial Suite (a.k.a. Room #3000) was.
Unfortunately, it was demolished in 1994 in favor of the new "Sky Villas" penthouse suites.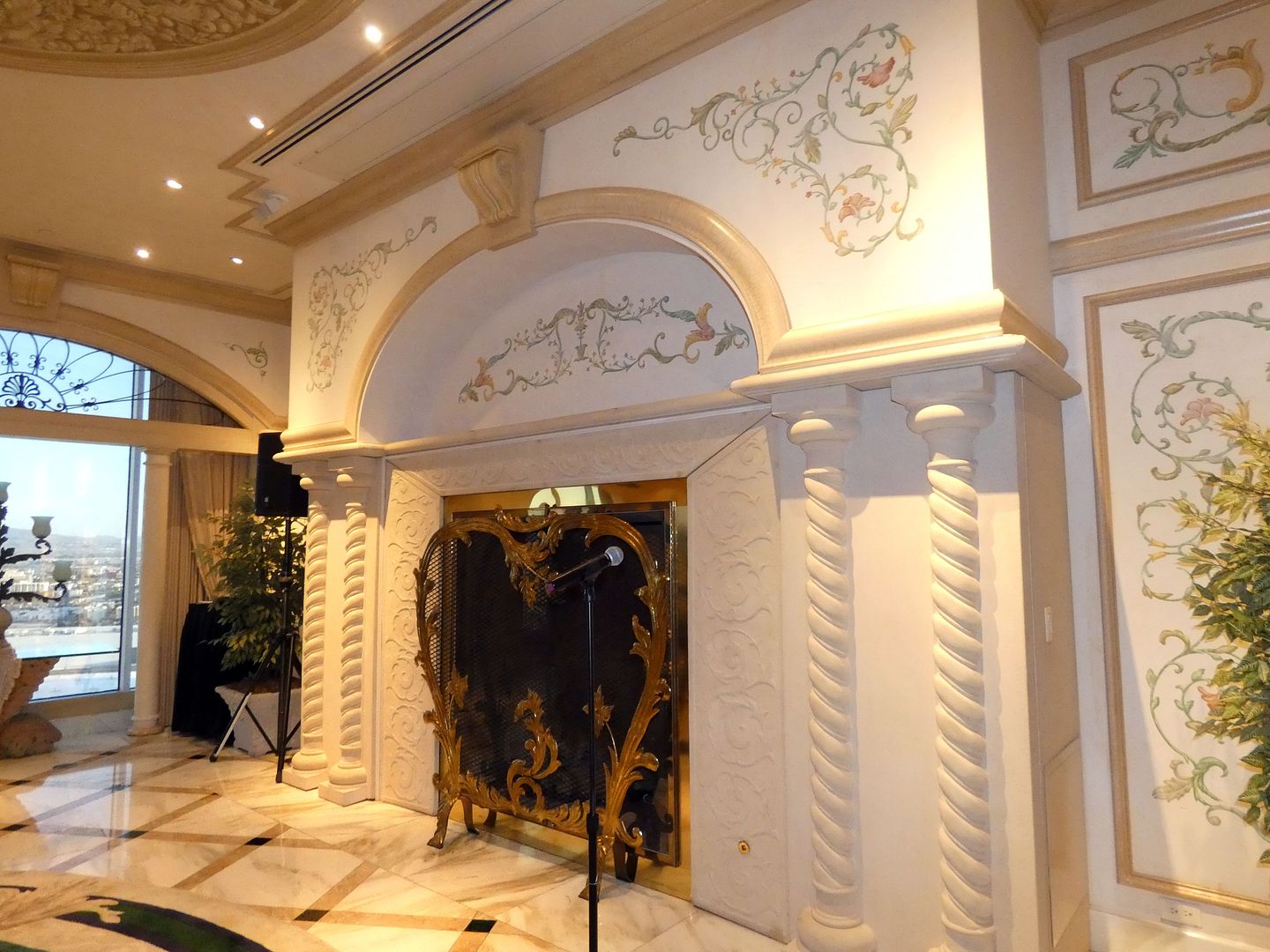 The Tuscan theme wasn't there back in the days of Elvis—and now all visitors really can see is that Elvis's bedroom was somewhere around where the fireplace is now.
Although it was cool to see suites where only high rollers can normally stay, there wasn't really any Elvis presence there...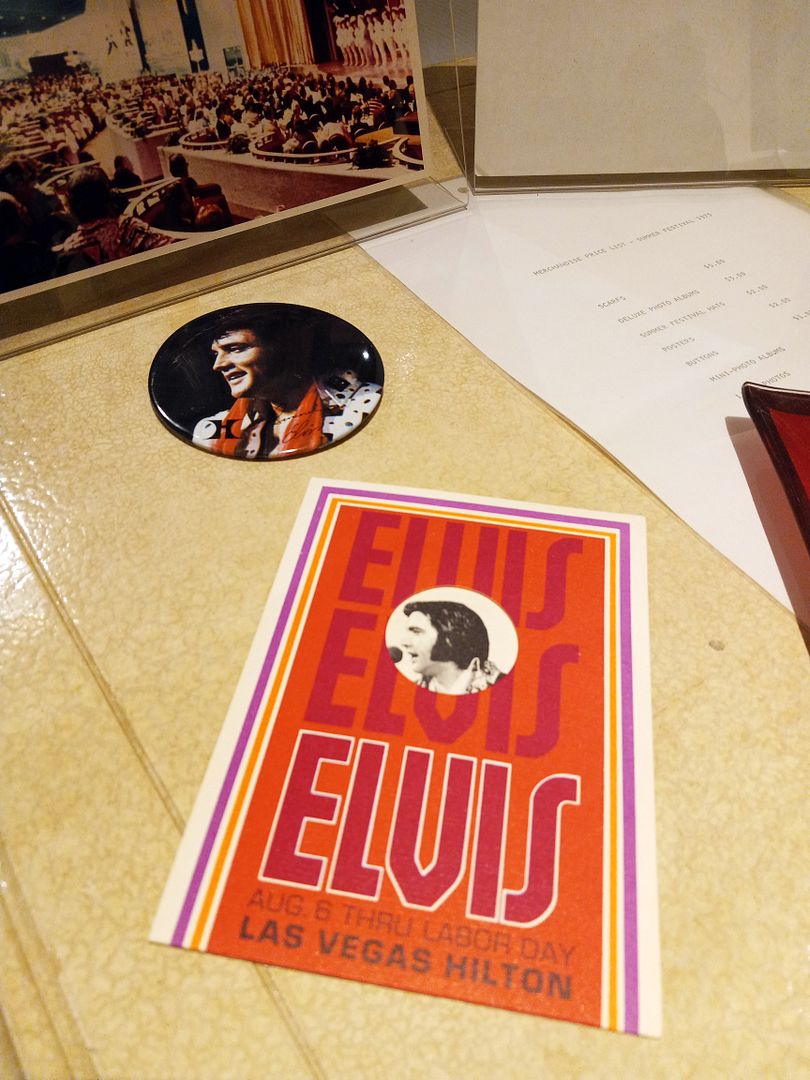 ...besides the special appearance of some people who knew him, including his step-brother David Stanley.
At least we've got still photos and footage from back in those days, including the documentary film Elvis: That's the Way It Is, which was filmed during the King's Vegas residency at the International/Hilton hotel. (I far prefer watching that to the Baz Luhrmann film Elvis, which recreates some scenes from it.)
Thanks to Nevada Preservation Foundation for the special access!
Related Posts: