While other casino resorts on the Las Vegas Strip may be focused on recreating the opulence of ancient Greece, Rome, or Venice, approximating stereotypical Paris or New York City....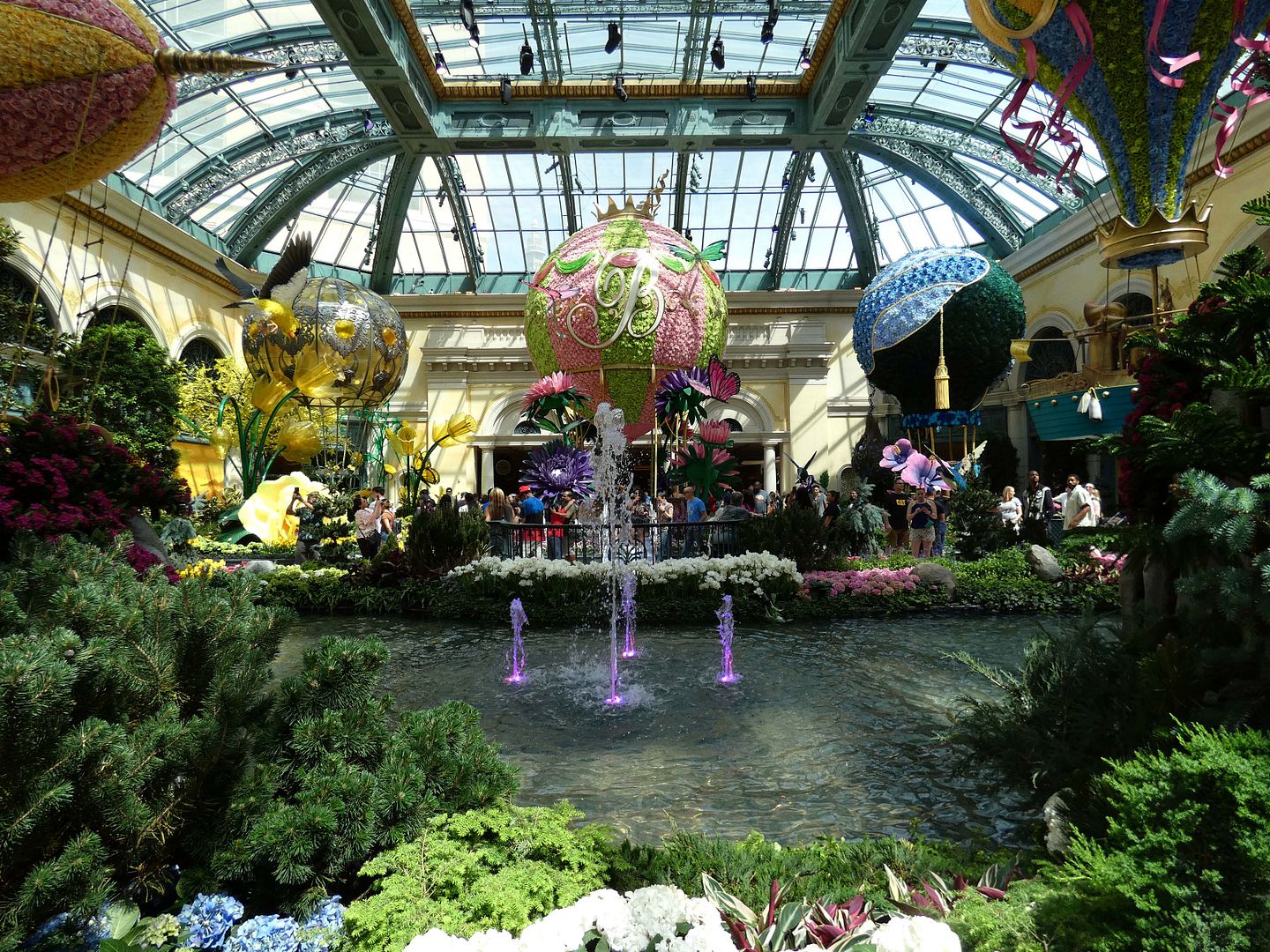 ...or meeting the ever-changing expectations of "luxury"...
...the Bellagio creates immersive, botanical experiences for each season in its 14,000-square-foot Conservatory.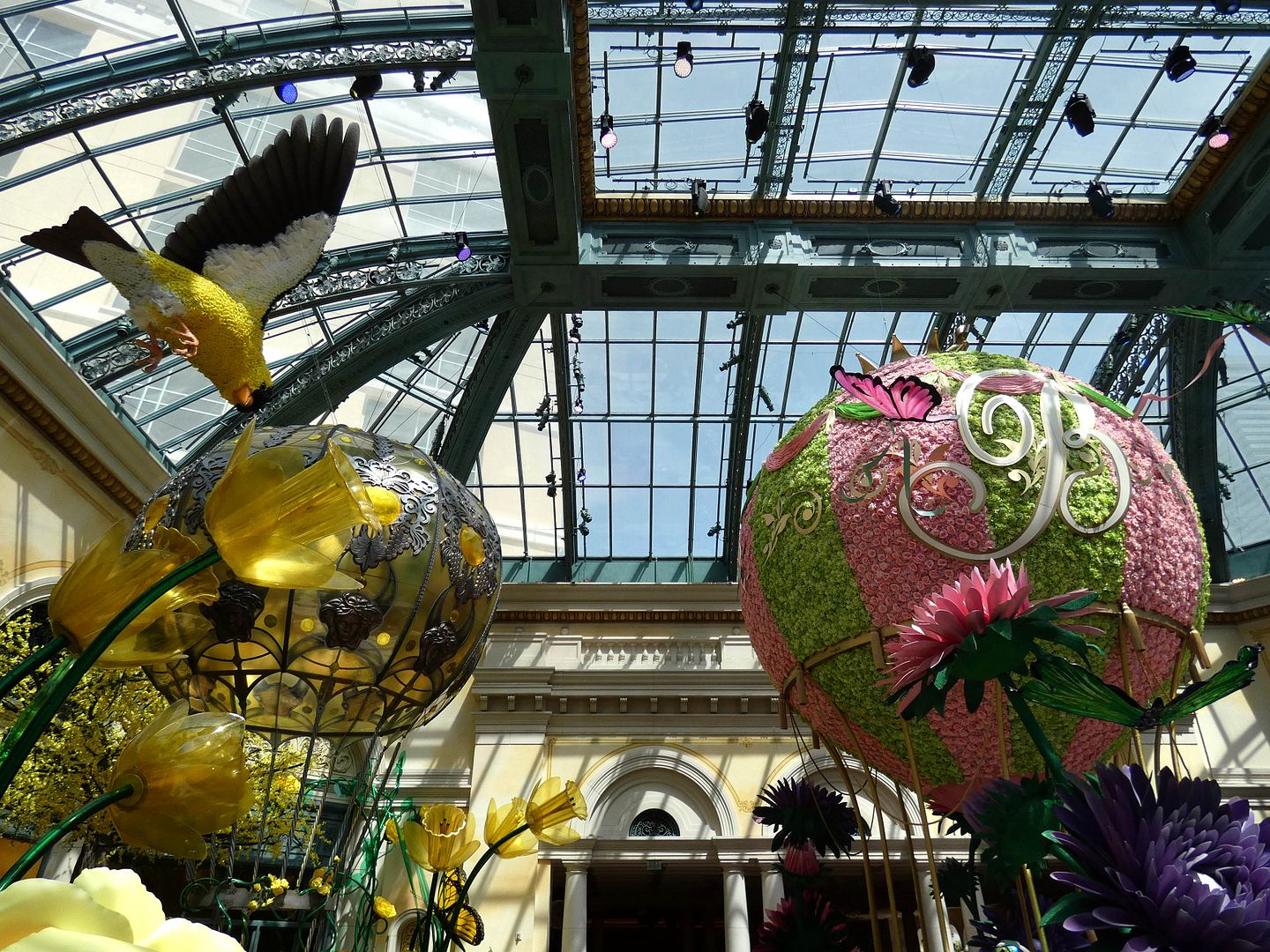 Located under a 50-foot glass ceiling, accented by copper that's been oxidized green (called verdigris)...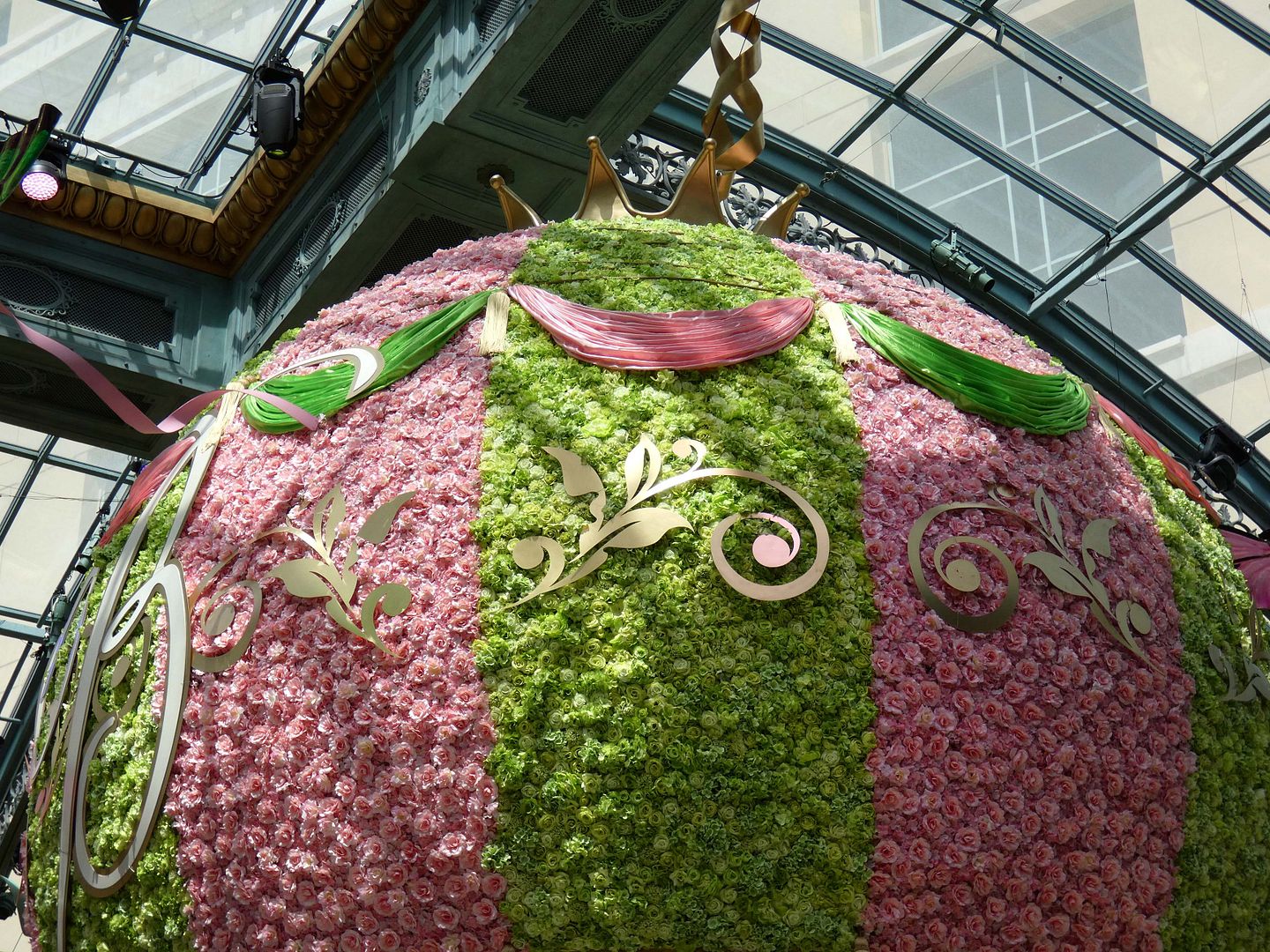 ...this season's exhibit is "Flights of Fancy," depicting various forms of flight (like the 34-foot-tall "princess" hot air balloon) in a spring color palette...
...of pinks, greens, yellows, lavenders, and more.
Ed Libby, Director of Conservatories for MGM Resorts International (which owns and operates the Bellagio), works with a team of design and a horticulture staffers to try to closely follow the Tournament of Roses guidelines for using natural materials—and as a result, these creatures look reminiscent of floats from the
Rose Parade
.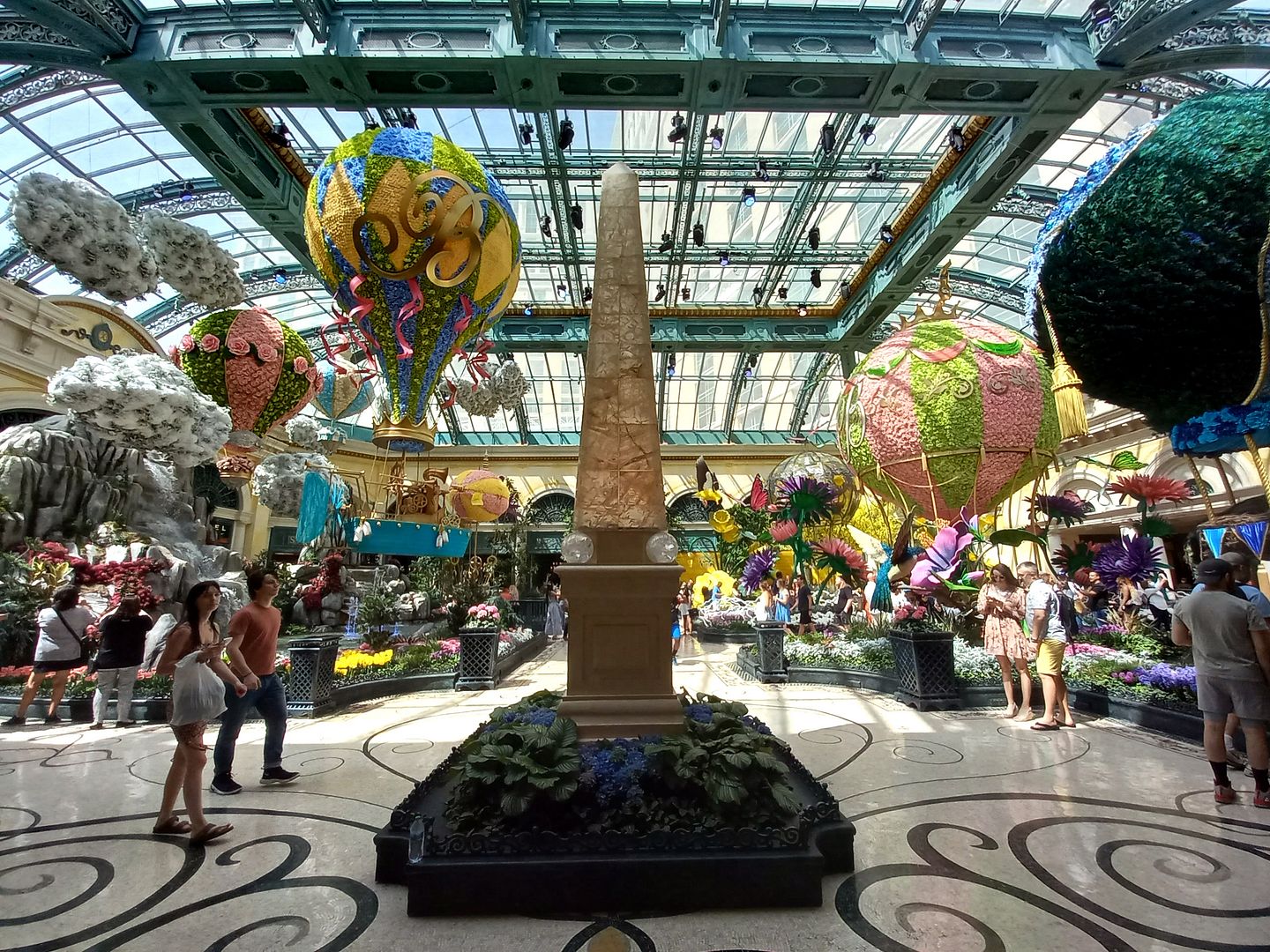 Intermingling with an airship, butterflies, and other fanciful flying objects and creatures...
...there's an installation of 16-foot-tall handmade glass daffodils...
...looming over real yellow daffodils (considered one of the "first flowers of spring")...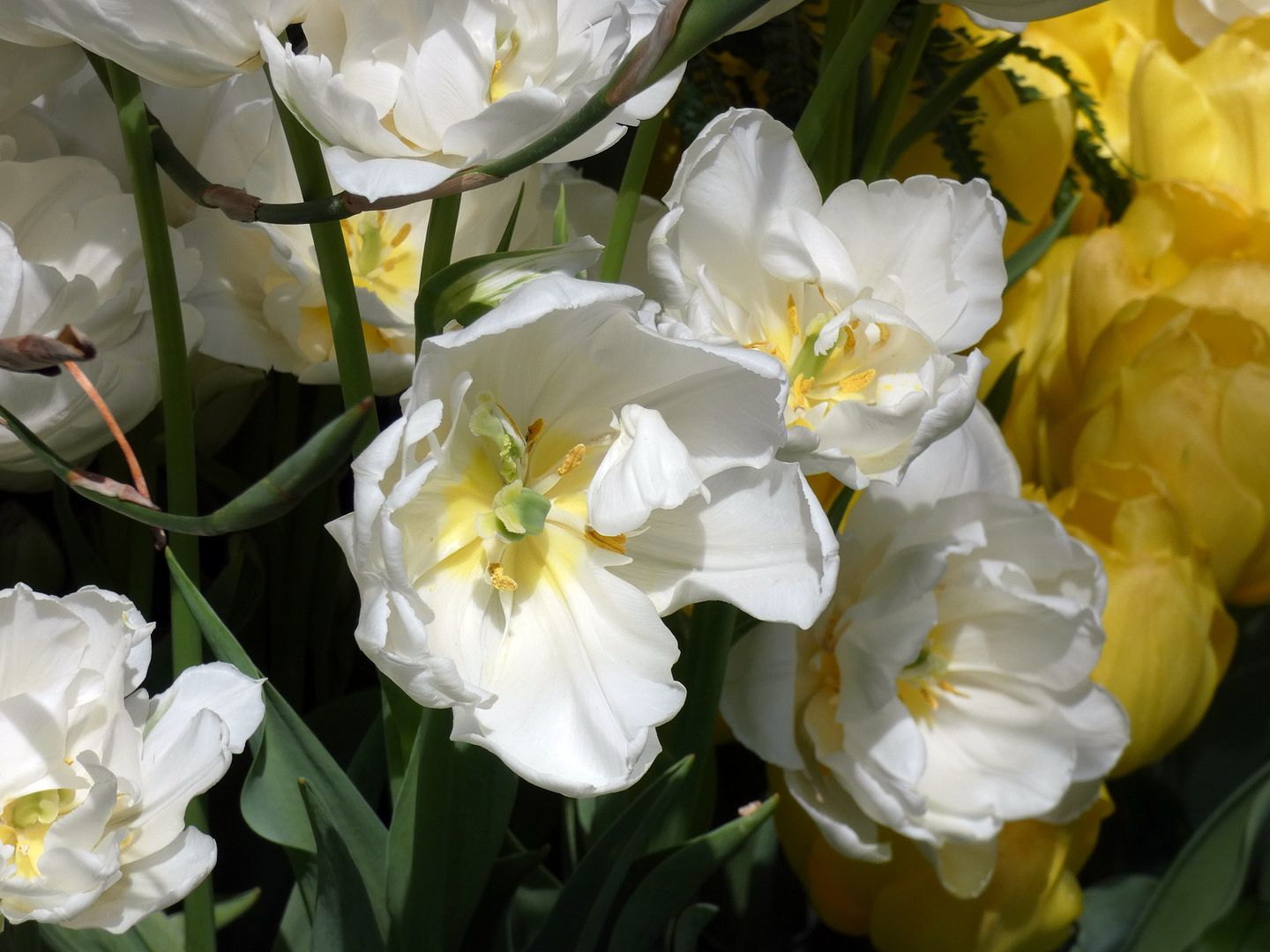 ...which are just some of the 8,700 potted plants used this time around...
...representing the most botanical variety ever used in the Conservatory's gardens.
It's so easy to get transported by these gardens, it seems as though the "steampunk balloon" might just take off and crash through the atrium.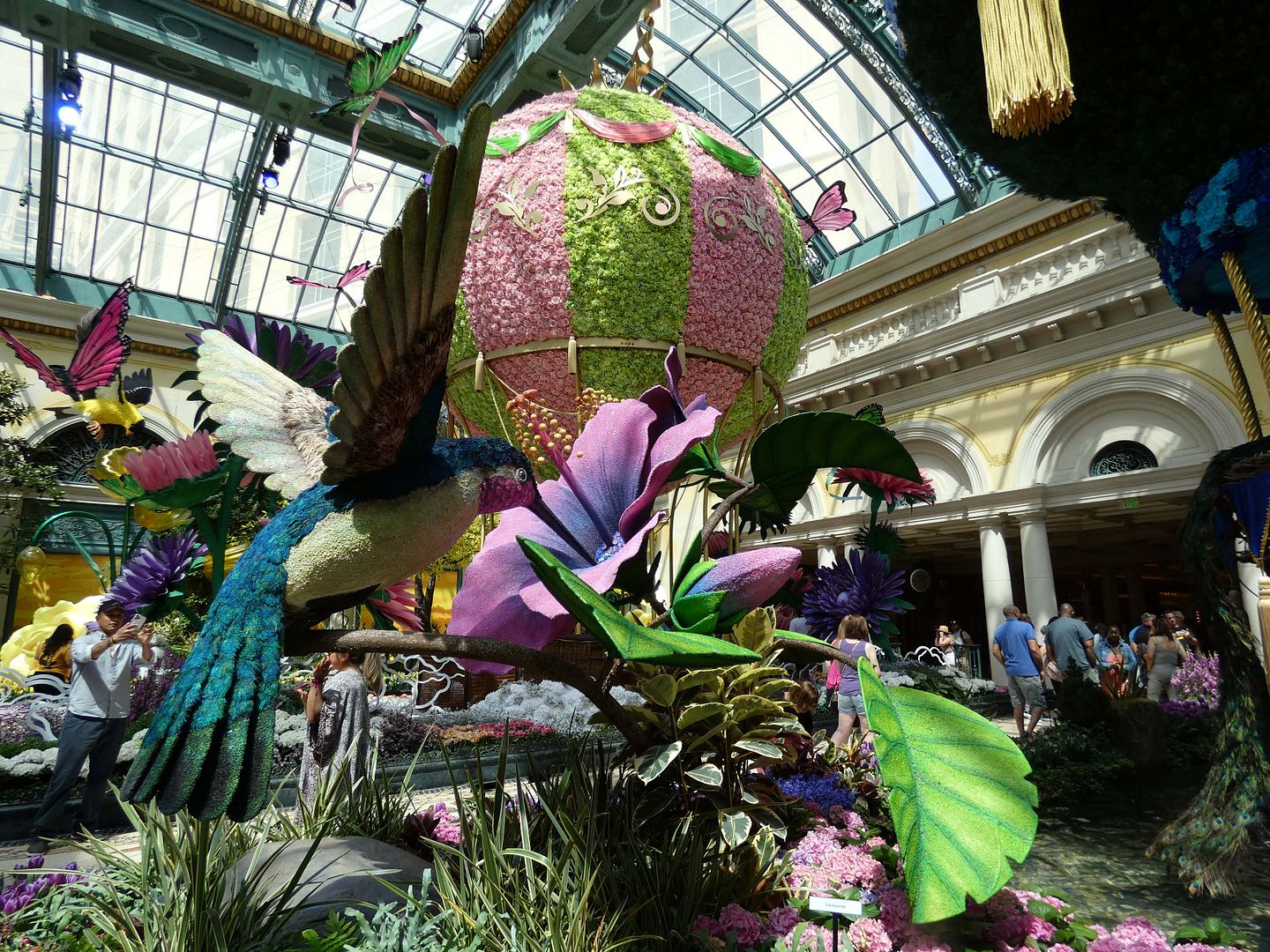 Among the winged creatures, there are hummingbirds getting a snack...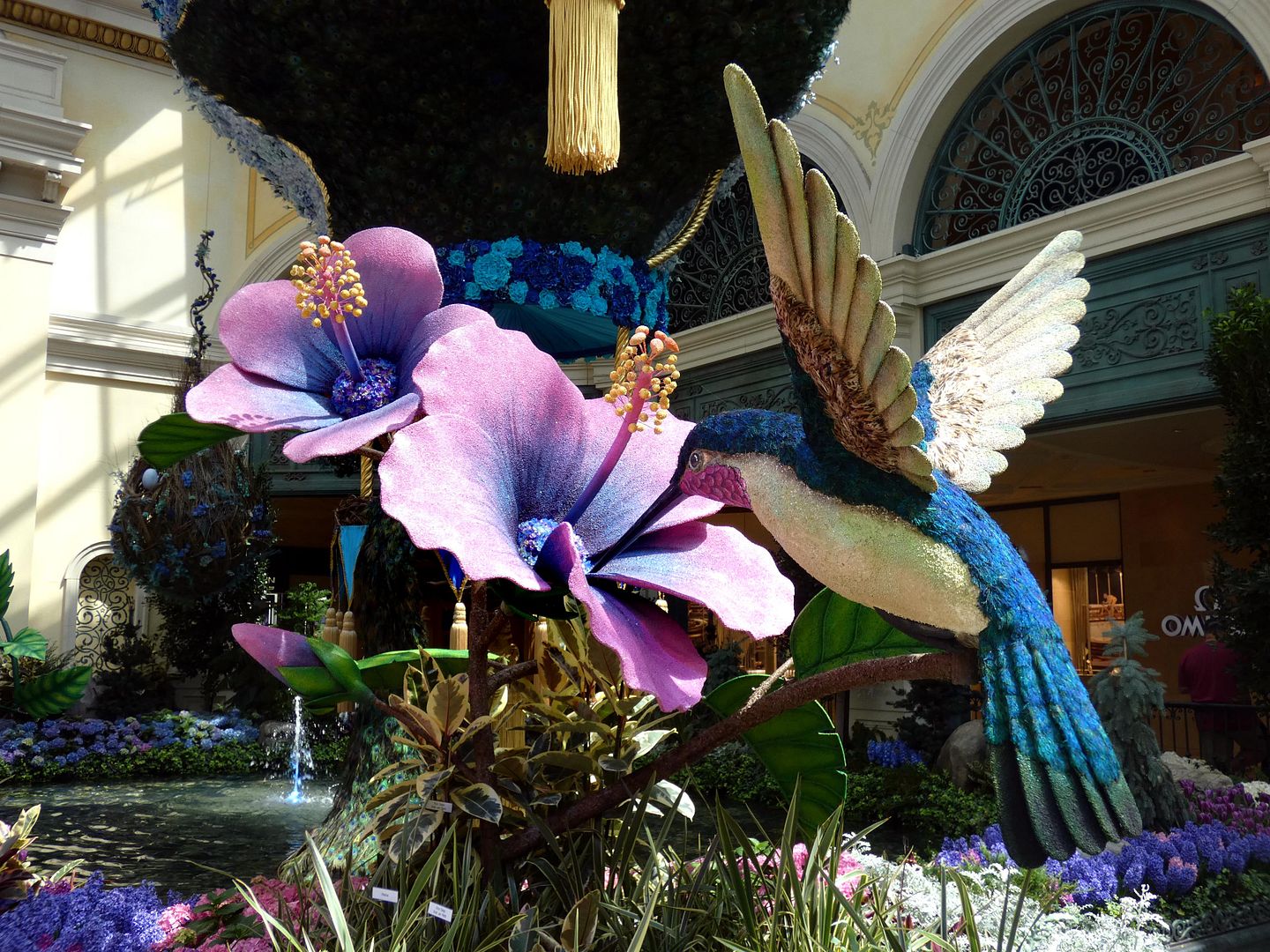 ...out of a giant hibiscus bloom...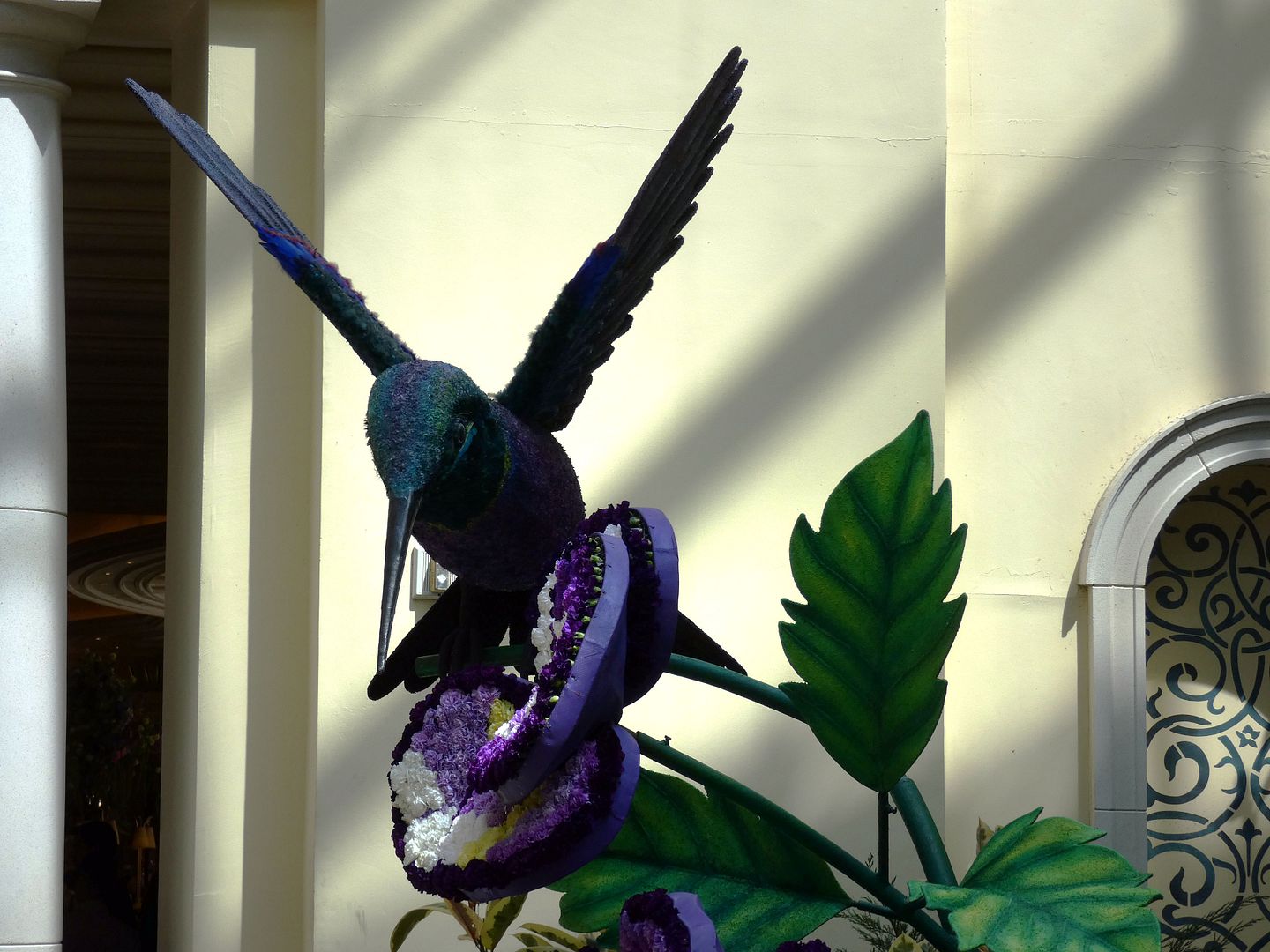 ...and other natural materials offering their tasty nectar.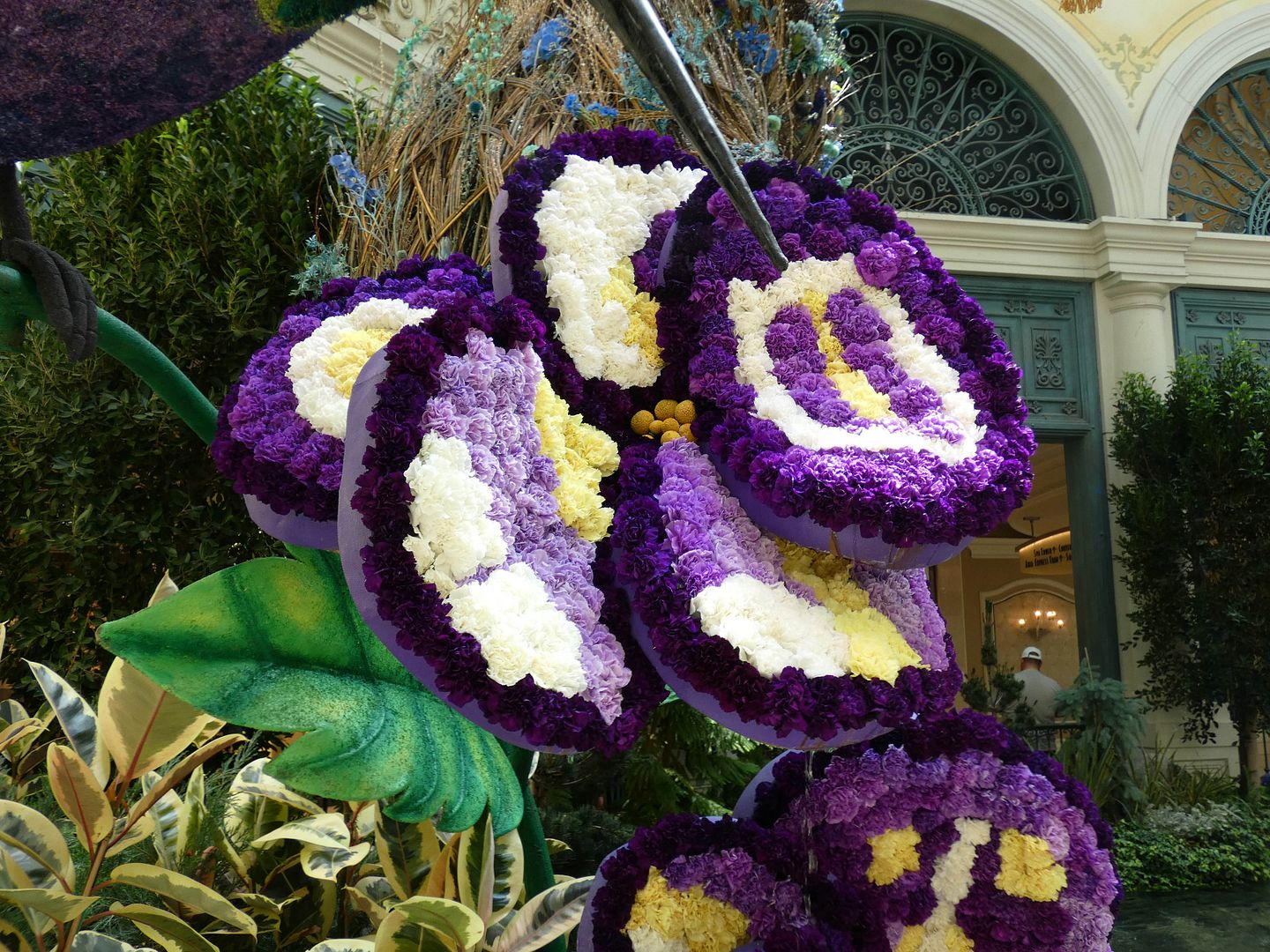 I can't believe I didn't visit these gardens until
Fall of 2019
.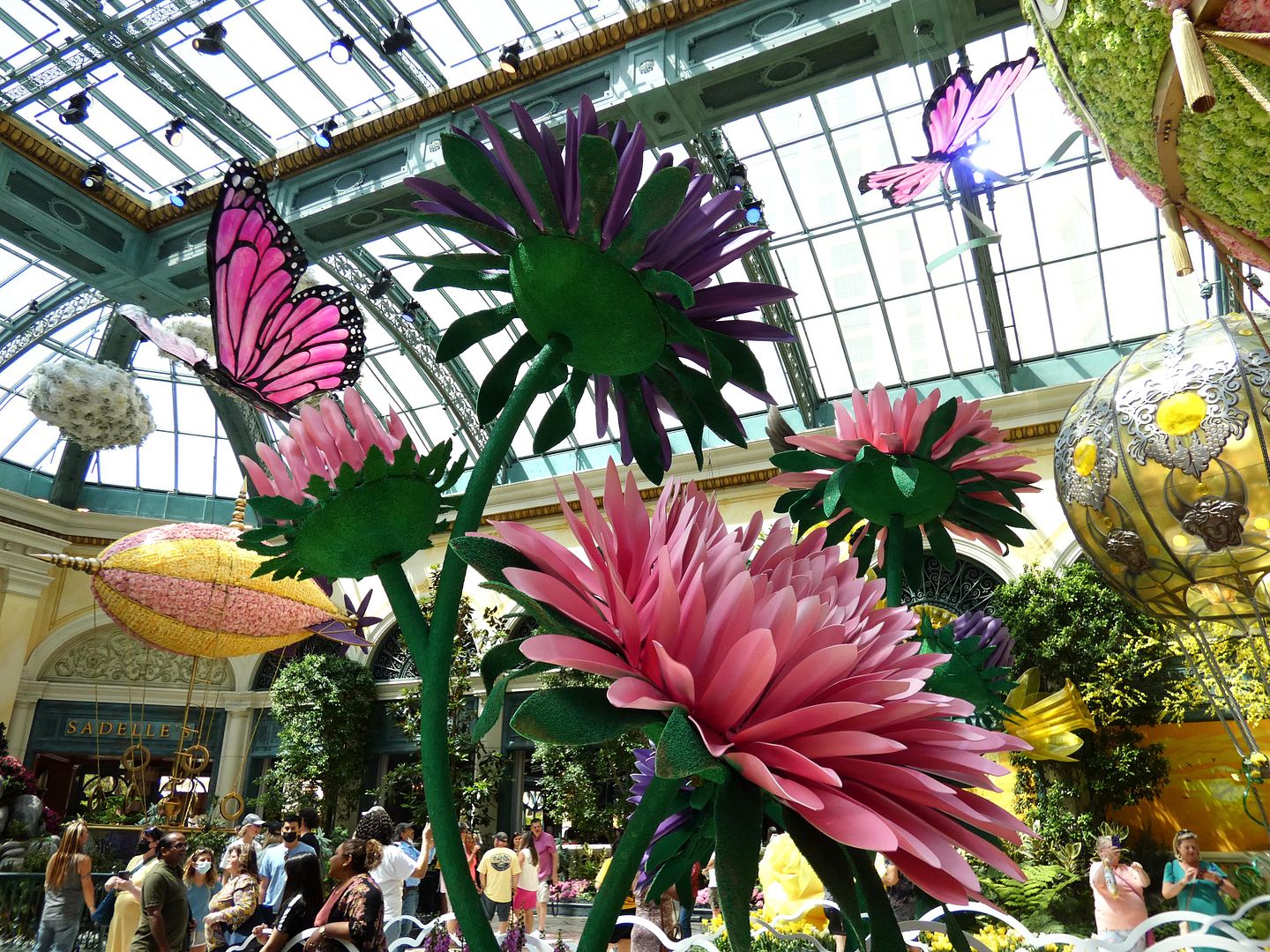 How could I have missed this in all those visits to Vegas before that?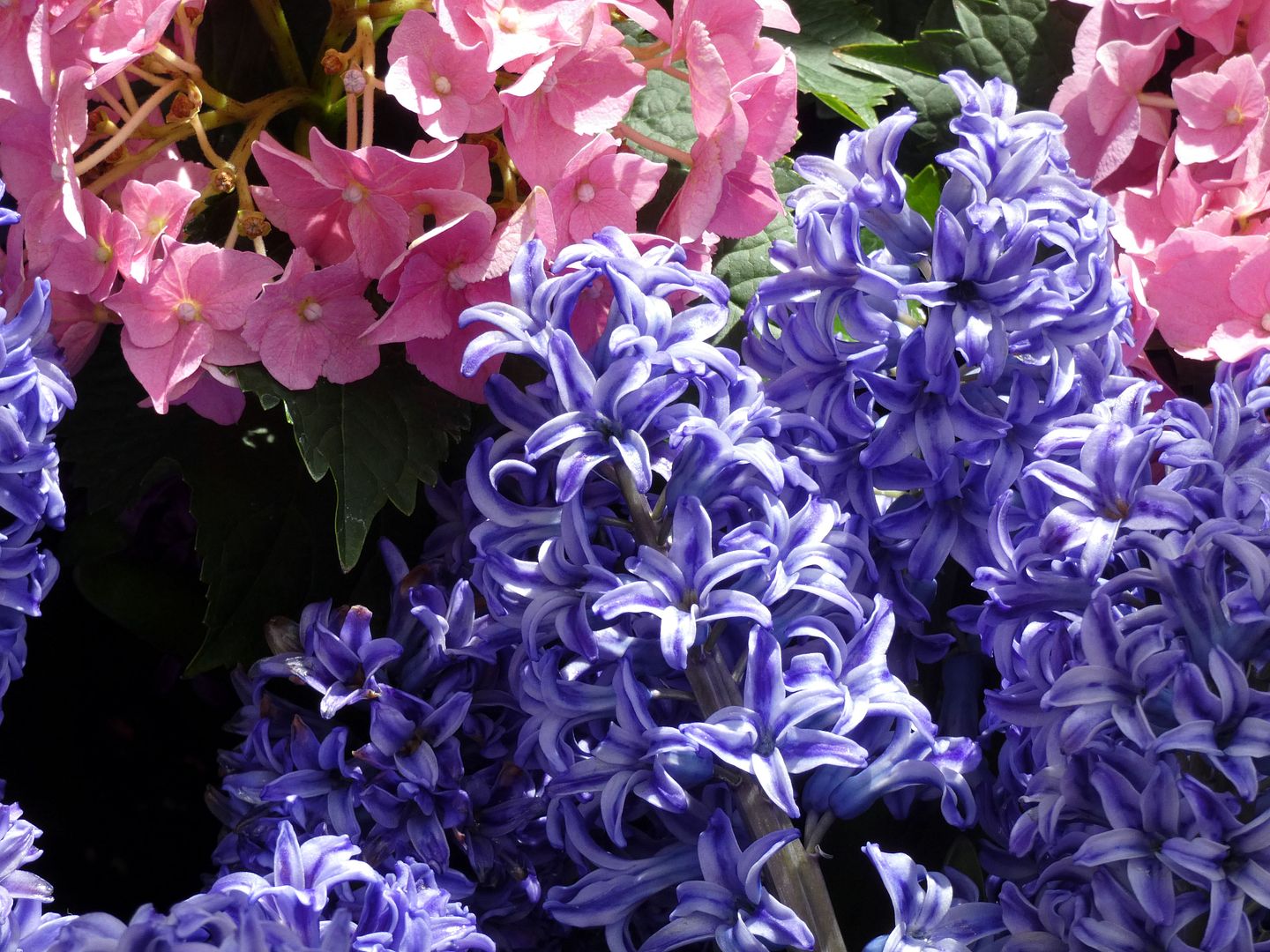 But I often find the Strip overwhelming—and at least three different trips prior to my introduction to the Bellagio Conservancy, I'd stayed in hotels off the Strip.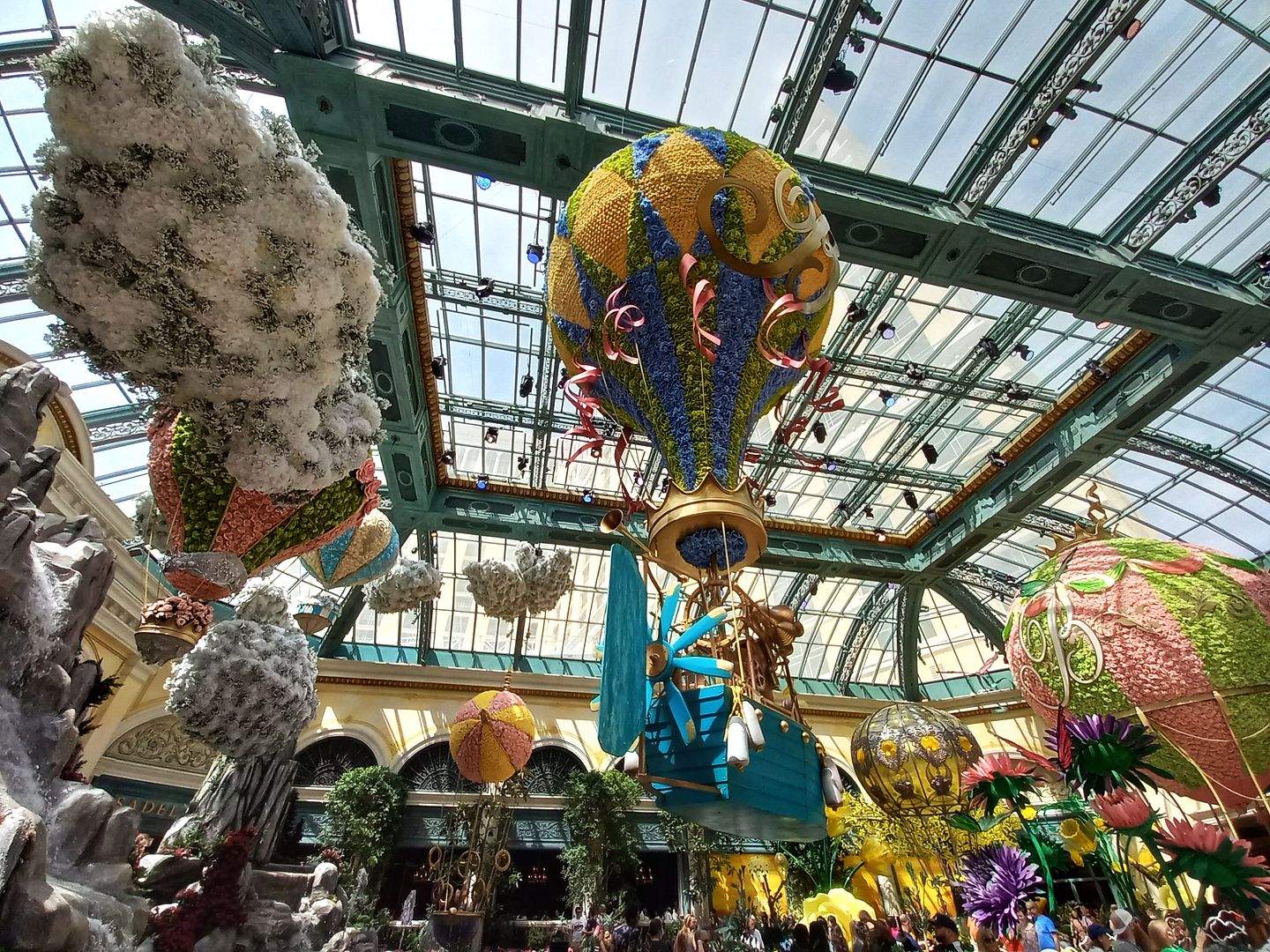 Fortunately, the Bellagio Conservatory and Botanical Gardens is located just off the hotel lobby, and not far from the self park elevators.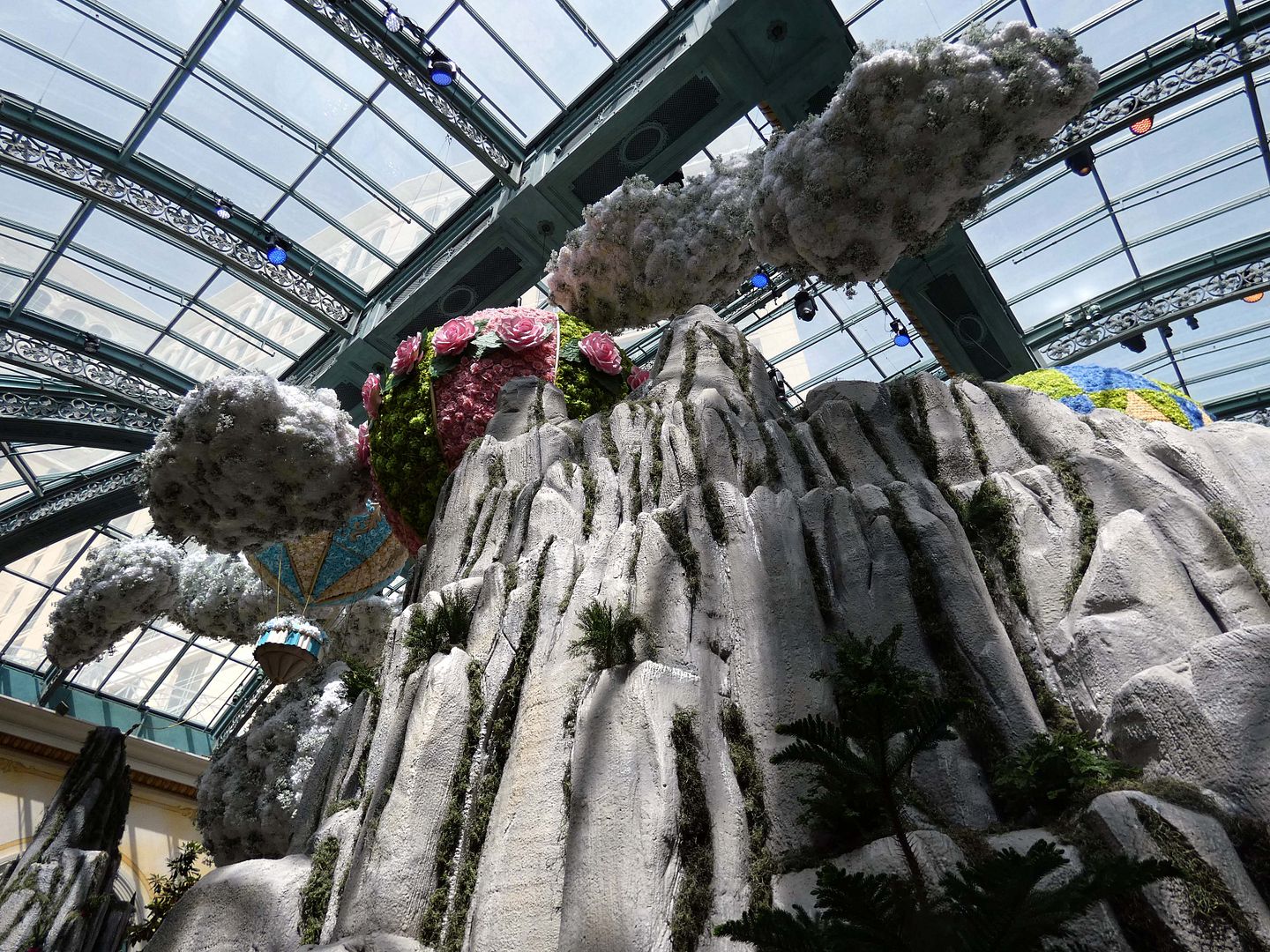 And self parking is free for an hour, which is plenty of time to get in and get out. (Admission to the Conservatory is also free.)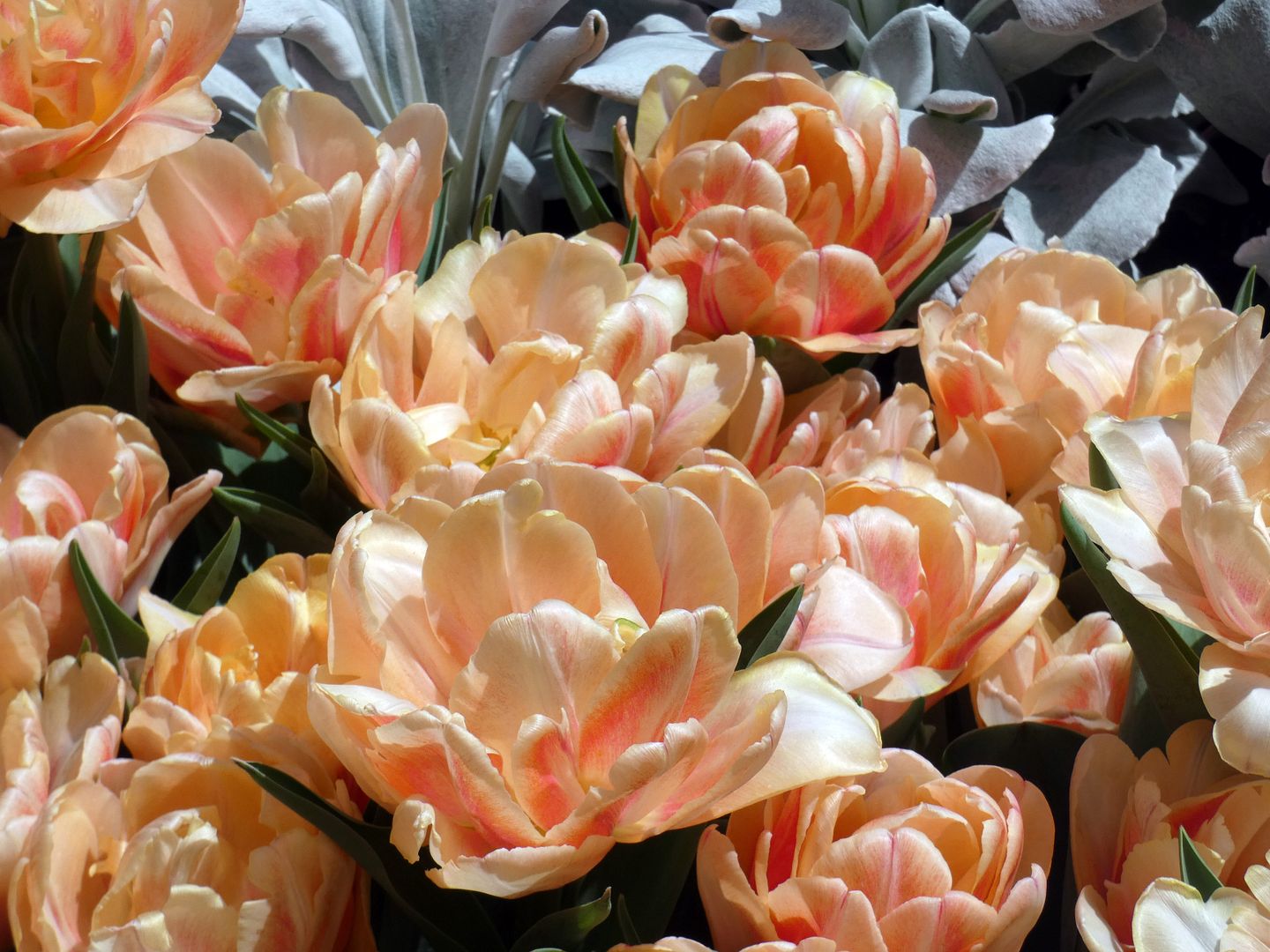 The current display opened March 12 and will run through May 14, 2022. Open 24 hours.
Related Posts: