NYC is full of weird experiences—from swimming in a shipping container to picnicking on a former landfill to squishing your toes in the sand of a pretend beach on the East River.
So, having been away for a while, I was tickled to spend part of my return visit checking out one of the weirder new additions to Manhattan,
It's Little Island, a manmade park that opened at the former Piers 54 and 55 off of Hudson River Park in May 2021.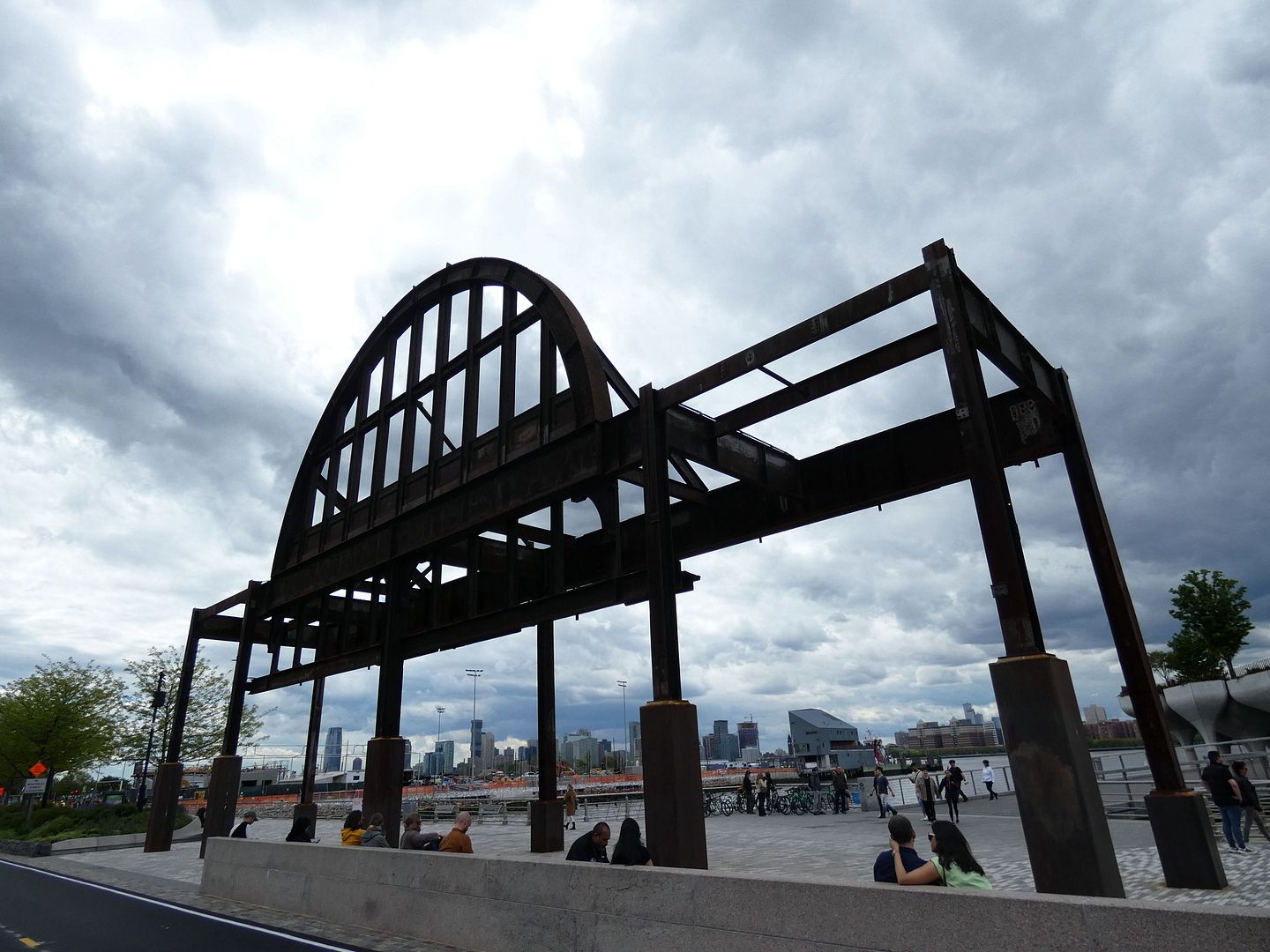 Pier 54 was once the Cunard-White Star pier, where the
RMS Carpathia
dropped off
Titanic
survivors in 1912 and where the British
RMS
Lusitania
departed in 1915 before being torpedoed on its way to London. In 1918, in the final year of WWI, the German U-boat U-55 also sunk the
Carpathia
.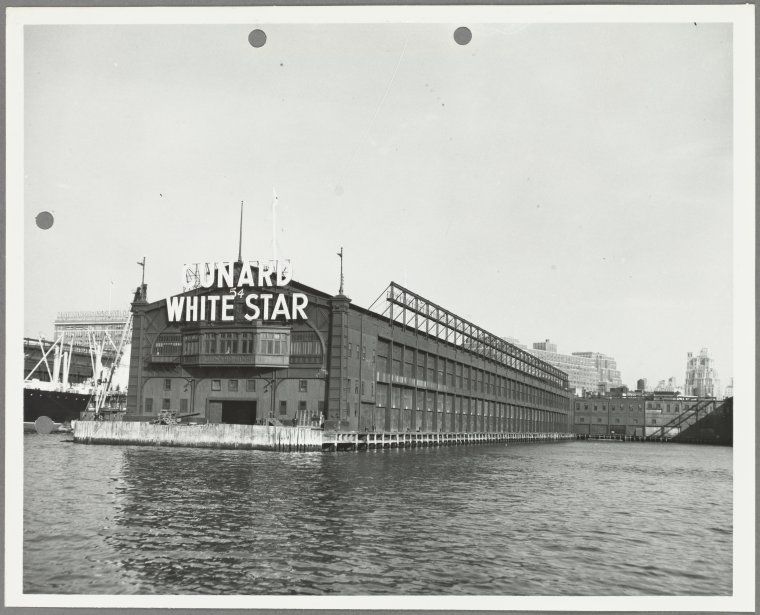 The pier's entrance gate, a remnant from the Cunard-White Star building, can be found at the south entrance to Little Island, bearing faint traces of its old lettering.
The island itself—connected to the island of Manhattan by two bridges, a north one and a south one—is actually a "floating island."
Hundreds of "tulips" (no two alike) are suspended above the water surface, supported by concrete pilings that were driven into the bedrock at the bottom of the Hudson River.
The "tulips," whose individual parts (or "petals") sailed down the river from Upstate New York by barge, are hollow pots for the landscaping to be planted into...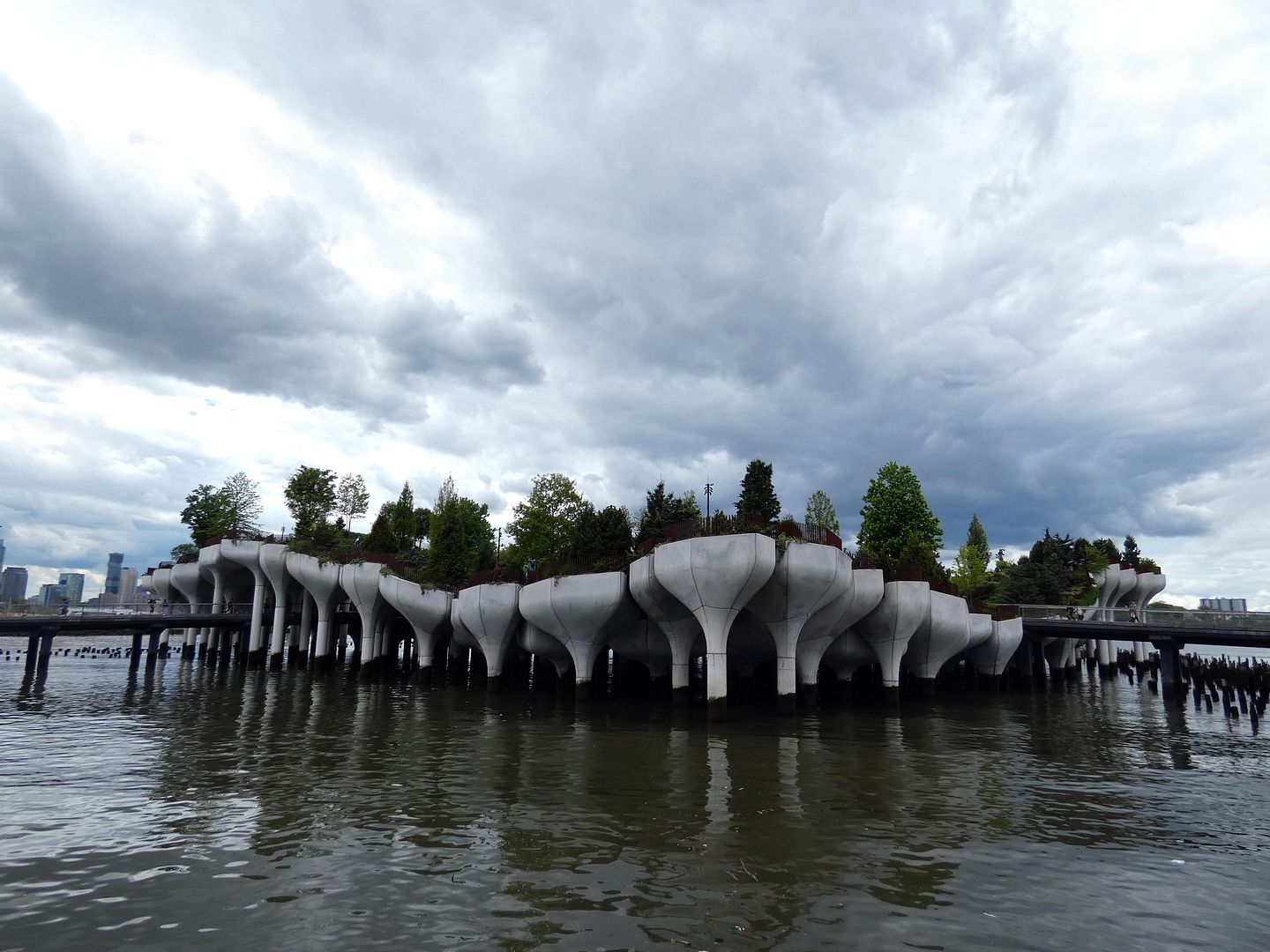 ...and their varying heights create an undulating topography that actually creates an interesting little walk through the park.
If the river weren't so murky, maybe you could see some of the oysters, mussels, seahorses, blue crabs, and
Northern Sea Robins
that populate the area.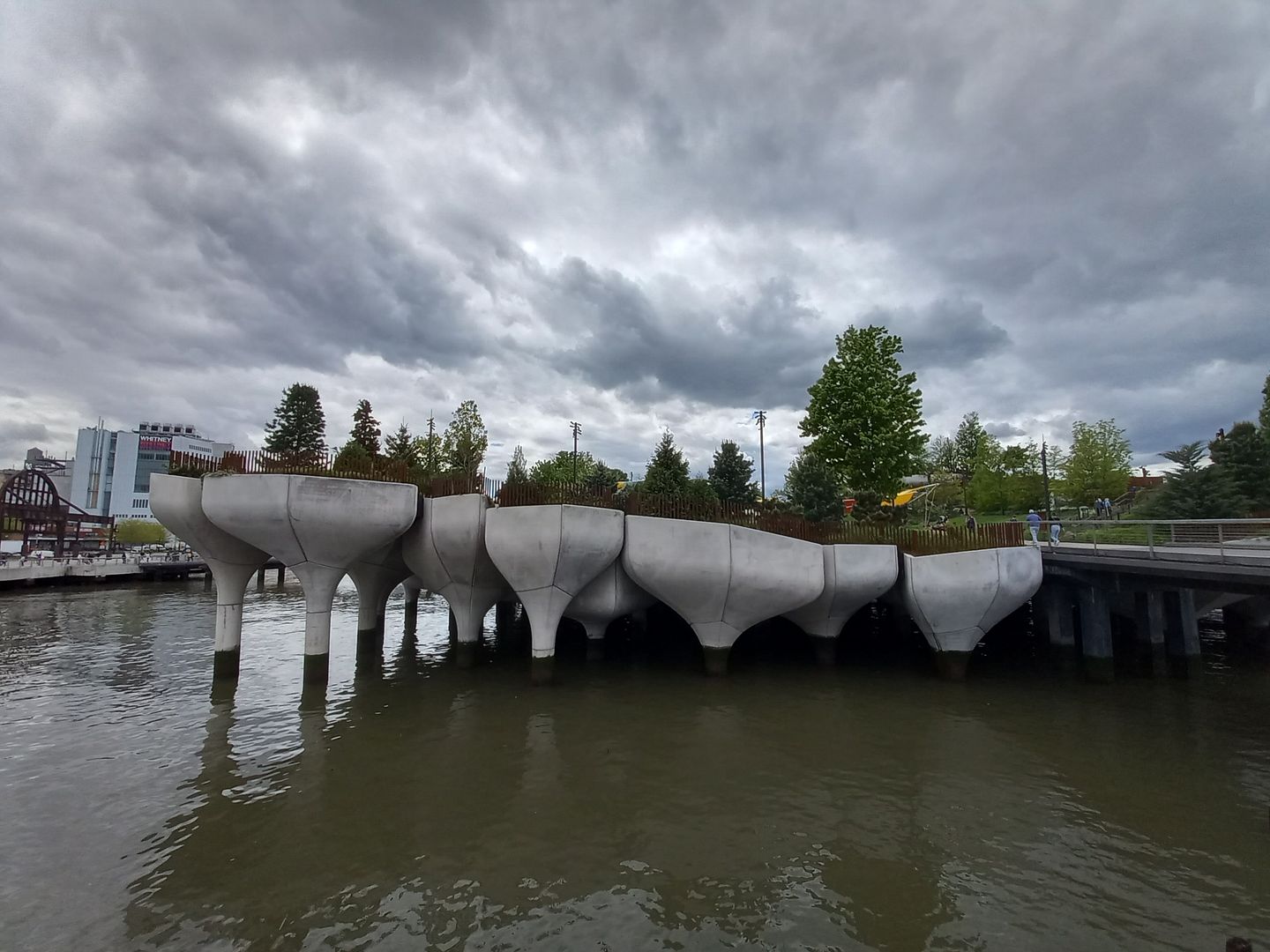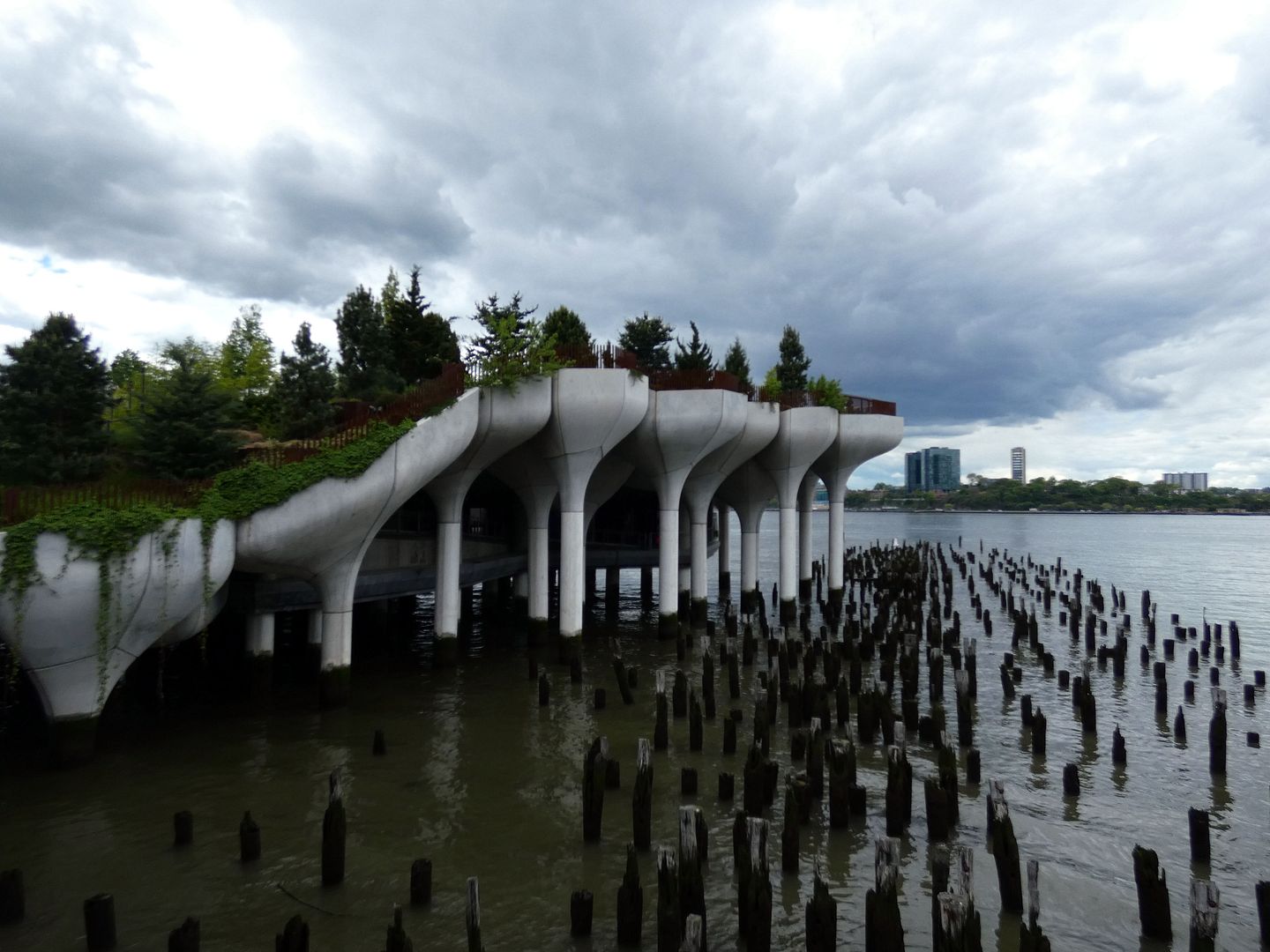 It's nice to see some of the history preserved—with wooden pier pilings still visible. They're all that's left of the old Pier, which was decimated by Hurricane Sandy in 2012.
But once you start climbing up—either via one of the sets of stairs or, in our case, along a third of a mile of meandering sidewalk paths—you enter a completely new world.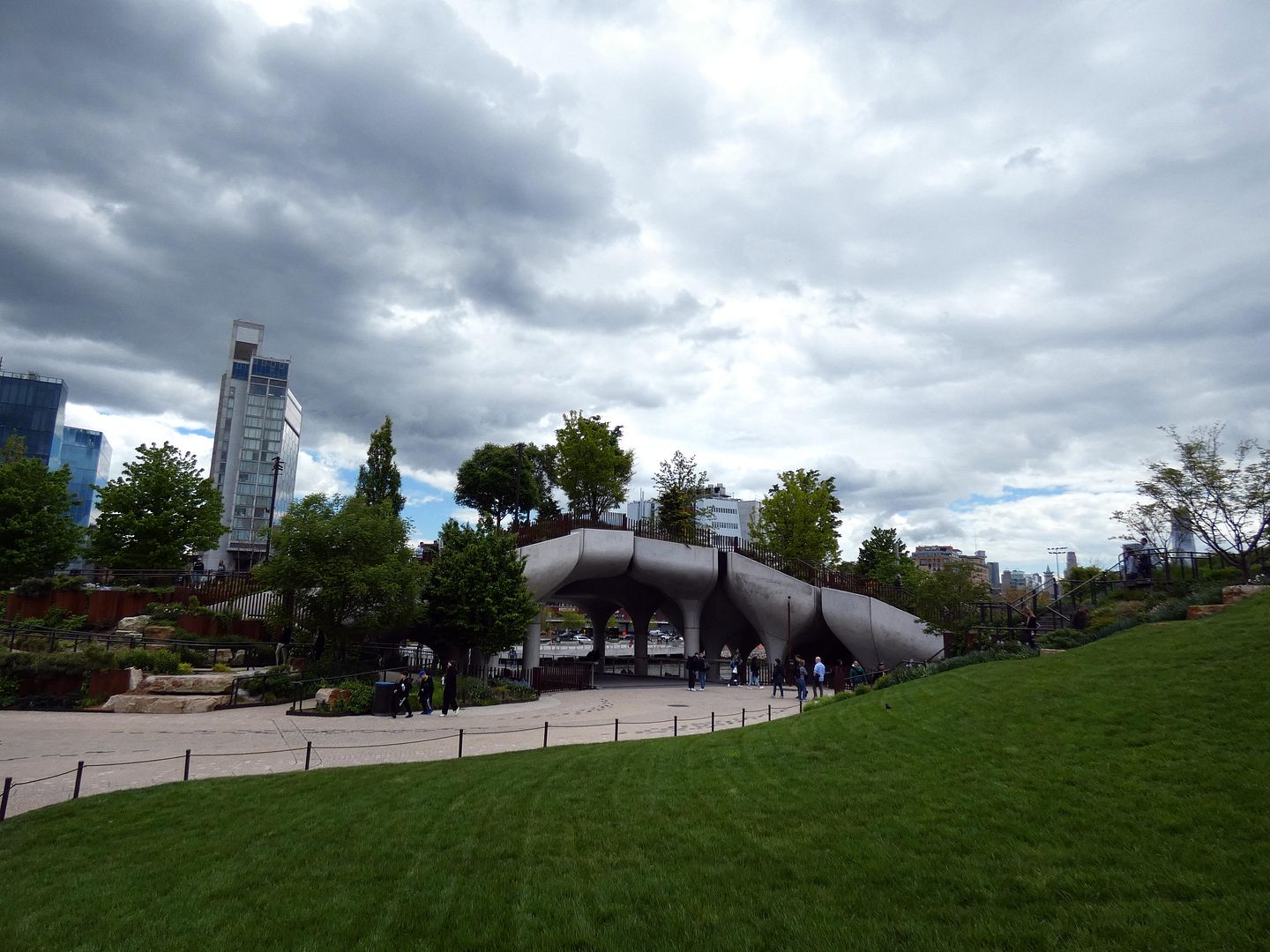 Some parts are incredibly green and manicured...
...while others are a bit more wild and bouldered, thanks to some quartzite quarried from Lake Champlain.
It feels like a park on another planet—like a building constructed to be "green," a manufactured nature in a concrete jungle where nothing might otherwise grow naturally.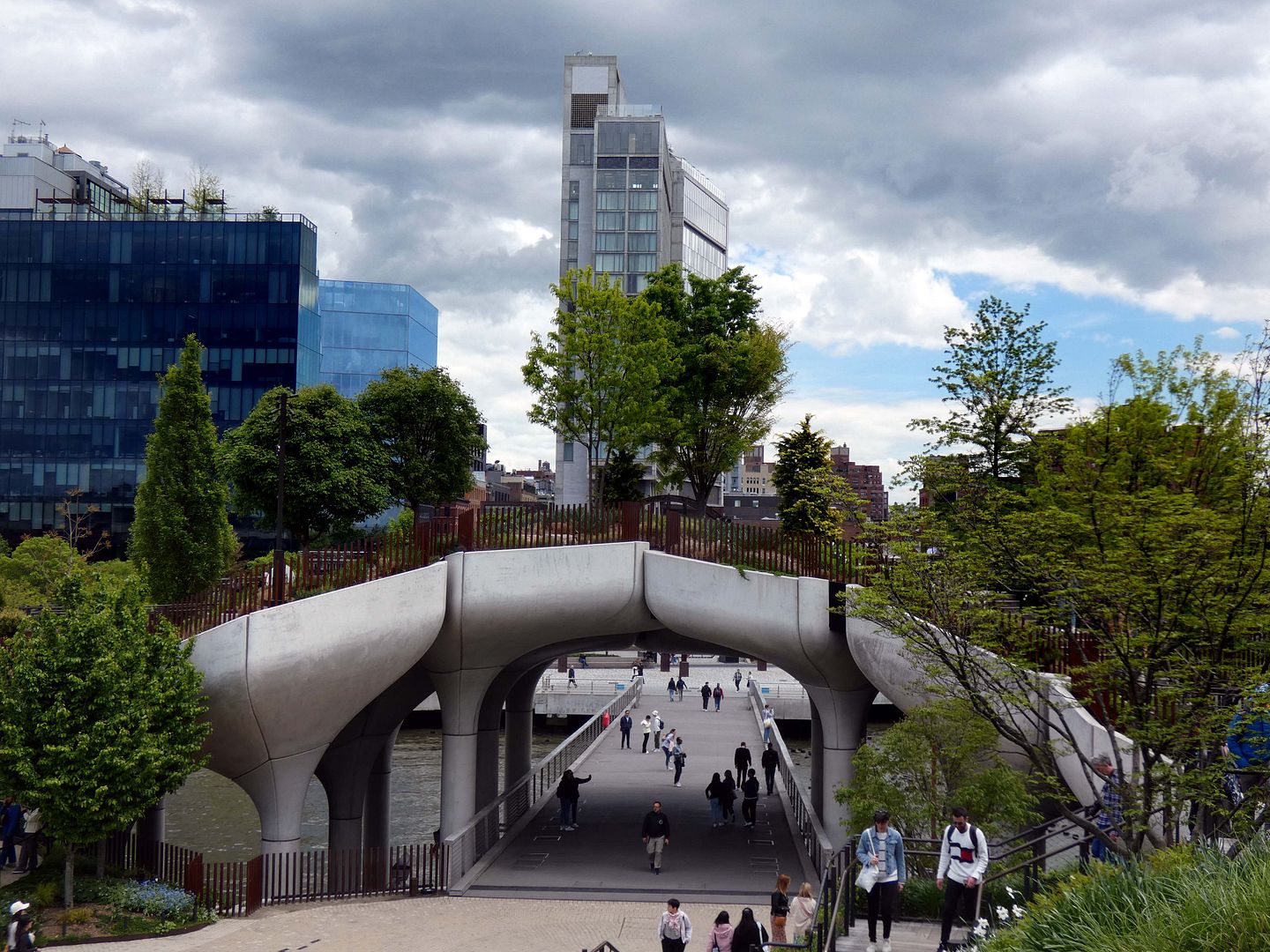 And just when you think you've got a handle on Little Island, you turn a corner—or you encounter one of its unique four corners—and you see the park, and the city, from an entirely new perspective.
The whole 2.4-acre thing is an engineering marvel—something that would seem unbuildable if I weren't literally standing right on it.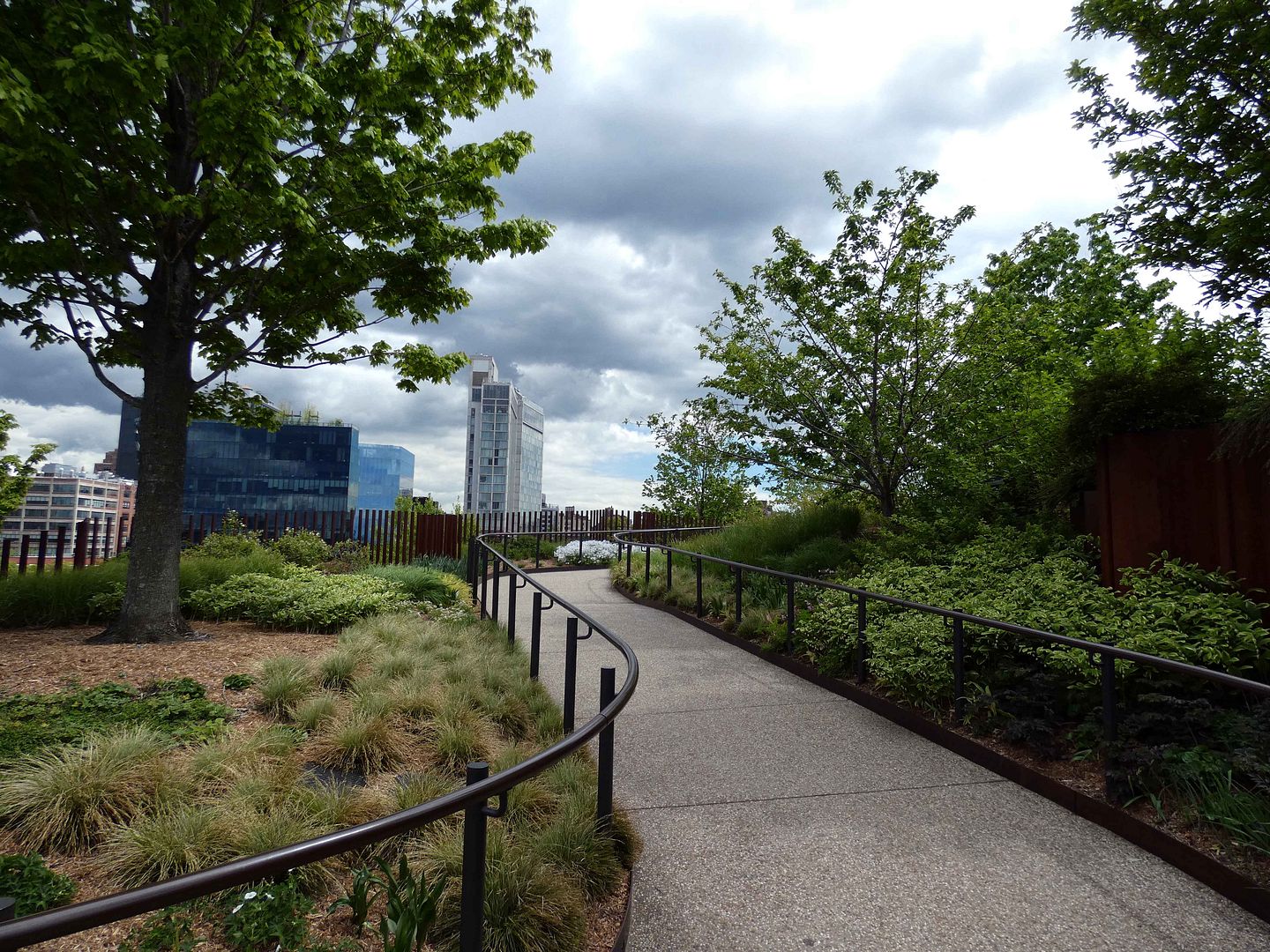 Its landscape was designed by Signe Nielsen of the NYC firm MNLA. There's even a high peak named after her on the island.
It's shocking to see so many mature trees essentially out on open water. (Some are as 50 years old!)
But it's welcome—and necessary. There are really no other green spaces anywhere nearby in Manhattan, with
Central Park
a good 3 miles (or 46 blocks) north. And in Manhattan,
3 miles is far
.
Besides, it's nice to get a little distance from the island of Manhattan and its skyline—even if it's from a much smaller island whose highest elevations are much shorter than even a modest skyscraper.
I highly recommend listening to the historical audio tour of Little Island (
above
), even if you haven't had the chance to visit yet.