It's one of those places that I've driven past a hundred, maybe hundreds of times—and yet until recently, I'd never stopped and gotten out of the car to take a look around.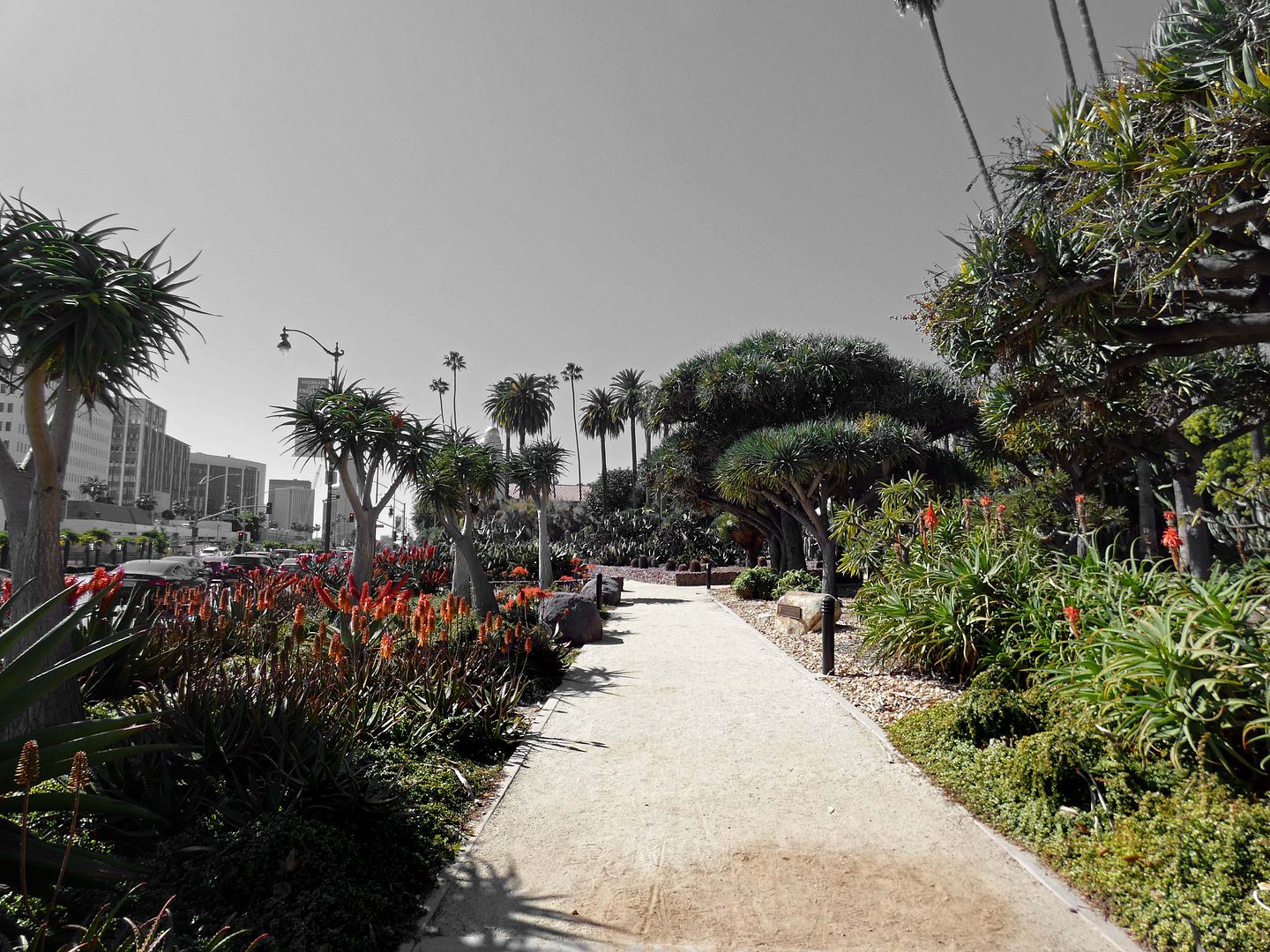 It's the Beverly Hills Historic Cactus Garden, part of the Beverly Gardens Park, north of the area of Beverly Hills known as the "Golden Triangle"—and I finally took a stroll through on my way to the Church of the Good Shepherd on my day off on President's Day.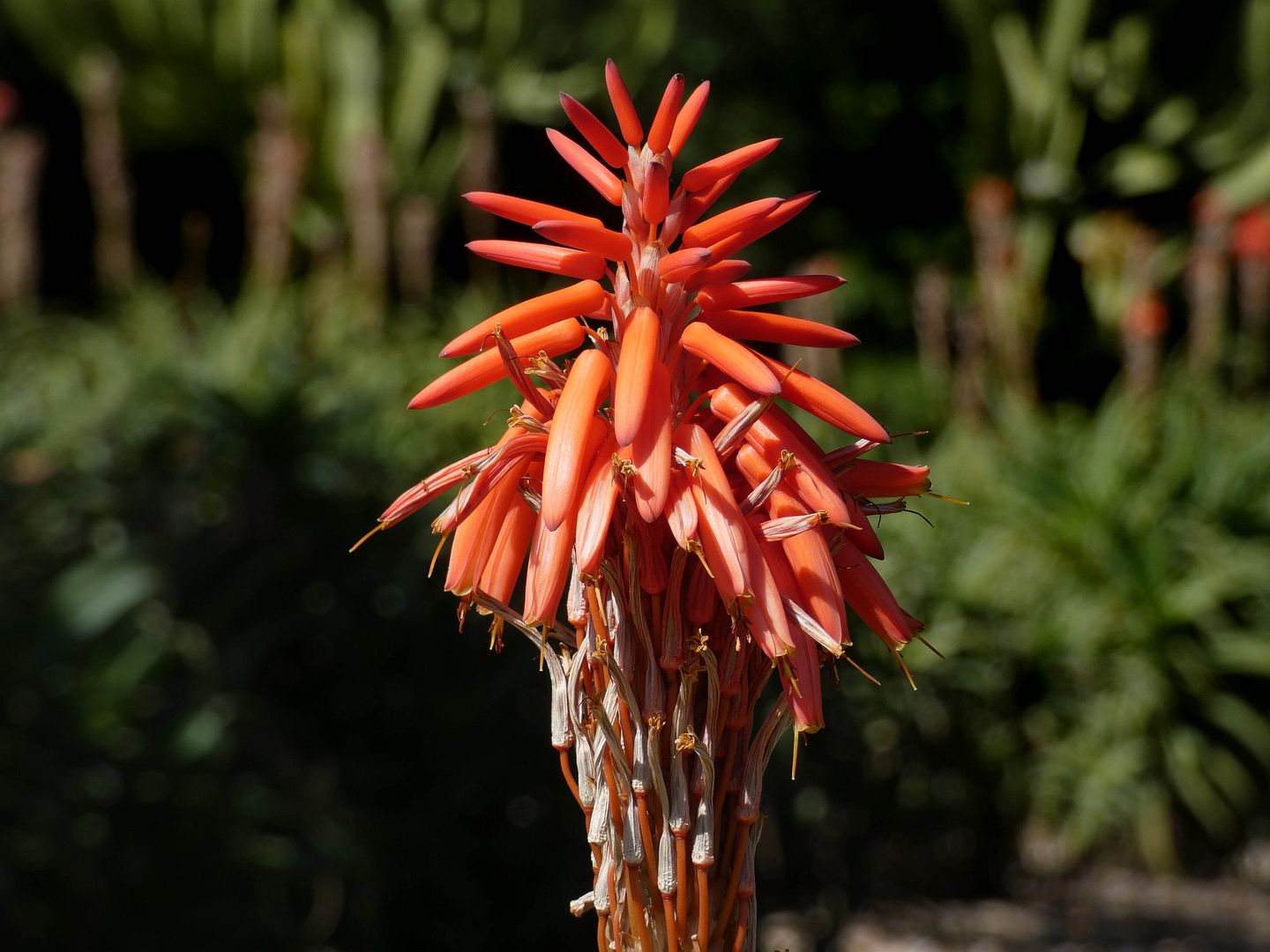 The cactus garden reopened after an extensive renovation in 2018—but it was originally donated to the city in 1934 by John Bullard, whose mother, Mrs. D. J. Bullard, had collected the impressive array of specimens.
According to the
Cactus and Succulent Journal of the Cactus and Succulent Society of America
, its installation on the parkway along the north side of Santa Monica Boulevard was meant "
as a living, growing monument
" to Mrs. Bullard's memory.
The journal also reported that the collection represented "many years of gathering from the deserts and jungles of the ends of the earth, many years of cherishing and study, and many, many thousands of dollars" invested by the "master plantswoman."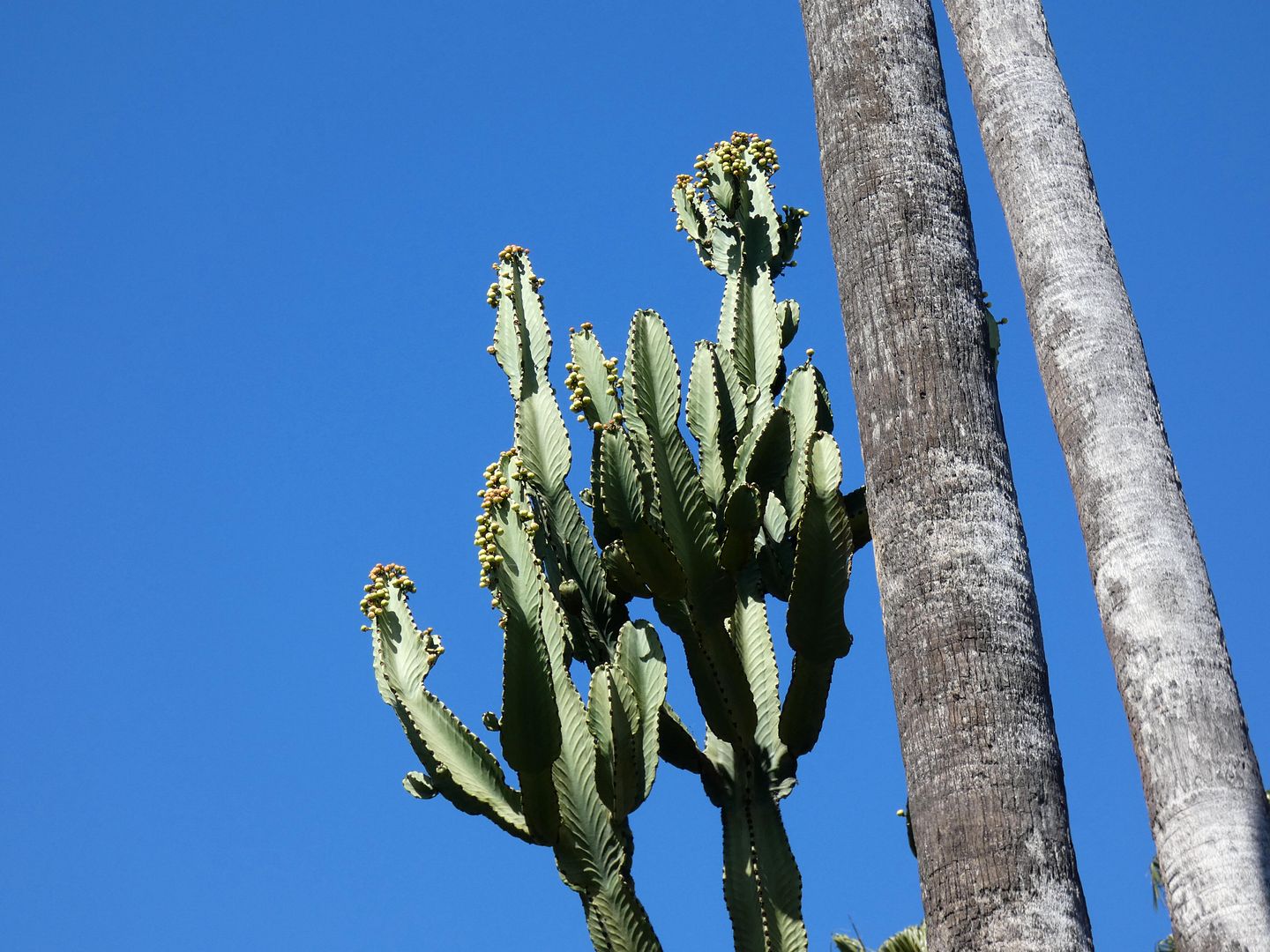 It was alarming to pass by it during its reconstruction, as the site had been completely cleared. But fortunately, it turns out that the many "rare and fine specimens of cactus" on those blocks had simply been removed and stored, according to the
City of Beverly Hills
.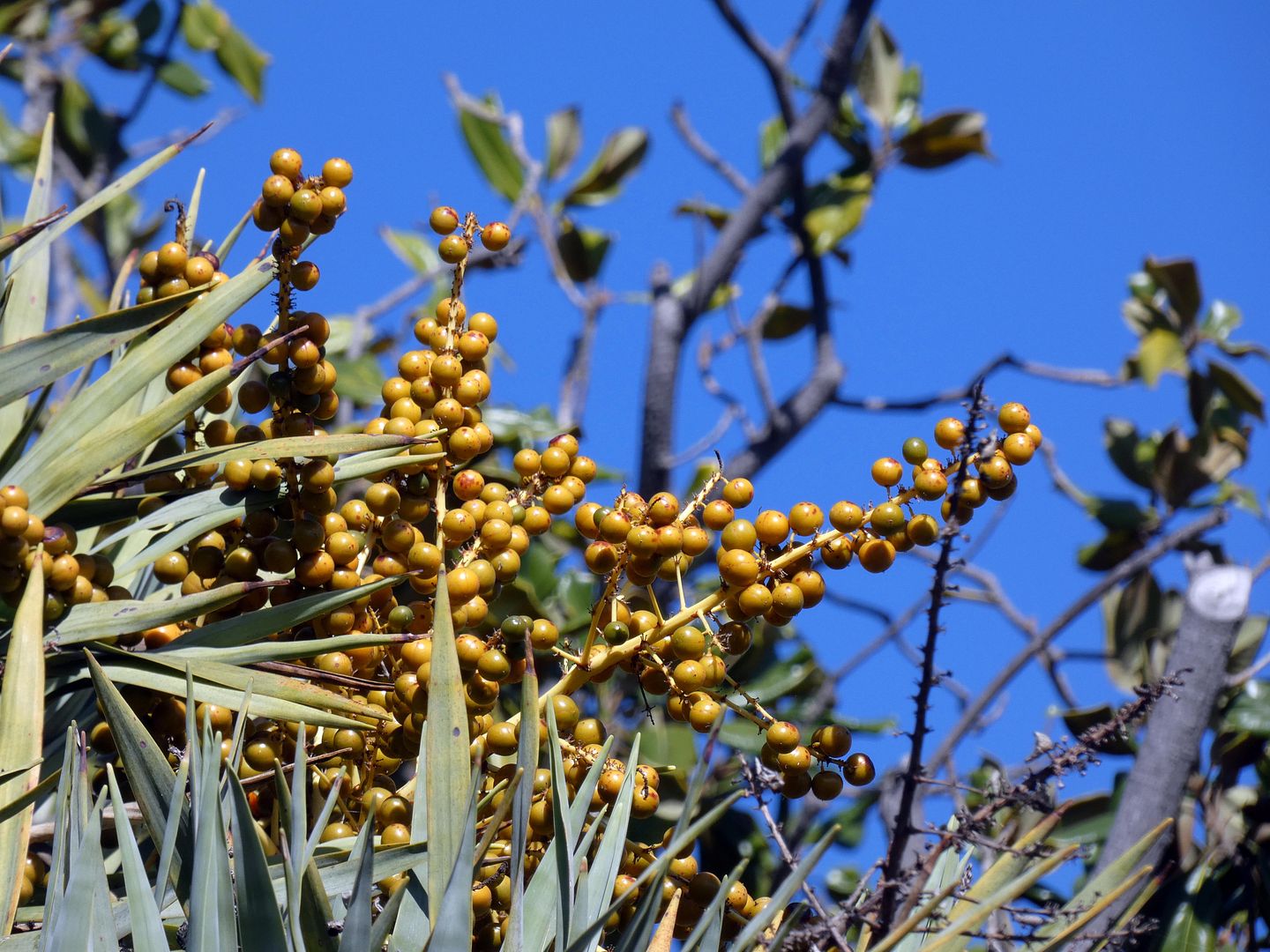 Landscape architect Mia Lehrer + Associates (now known as Studio-MLA) oversaw the rehabilitation and reinstallation of the site as part of their larger work with Beverly Gardens Park...
circa 1937 (Los Angeles Photographers Photo Collection, LAPL)
...which dates back to the original city master plan of 1907 and expands from the Doheny Fountain just west of Doheny Drive all the way to the Electric Fountain at Wilshire Boulevard.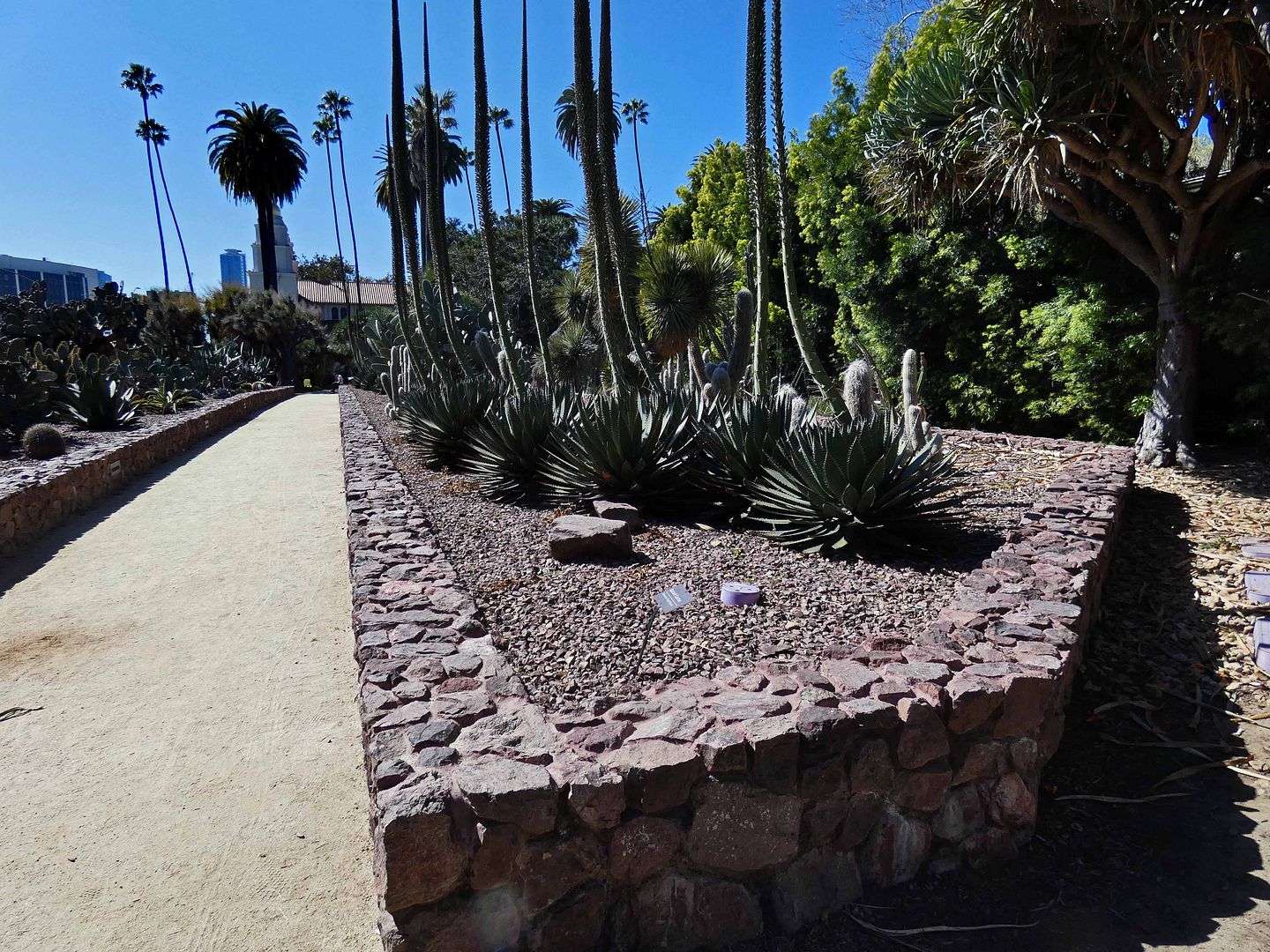 The newly-imagined park has reduced turf use and achieved a significant amount of water savings over the old irrigation system.
But these are drought-tolerant plants to begin with—from arid climates like those of the American Southwest, Northern Mexico and South America, the Mediterranean, and South Africa.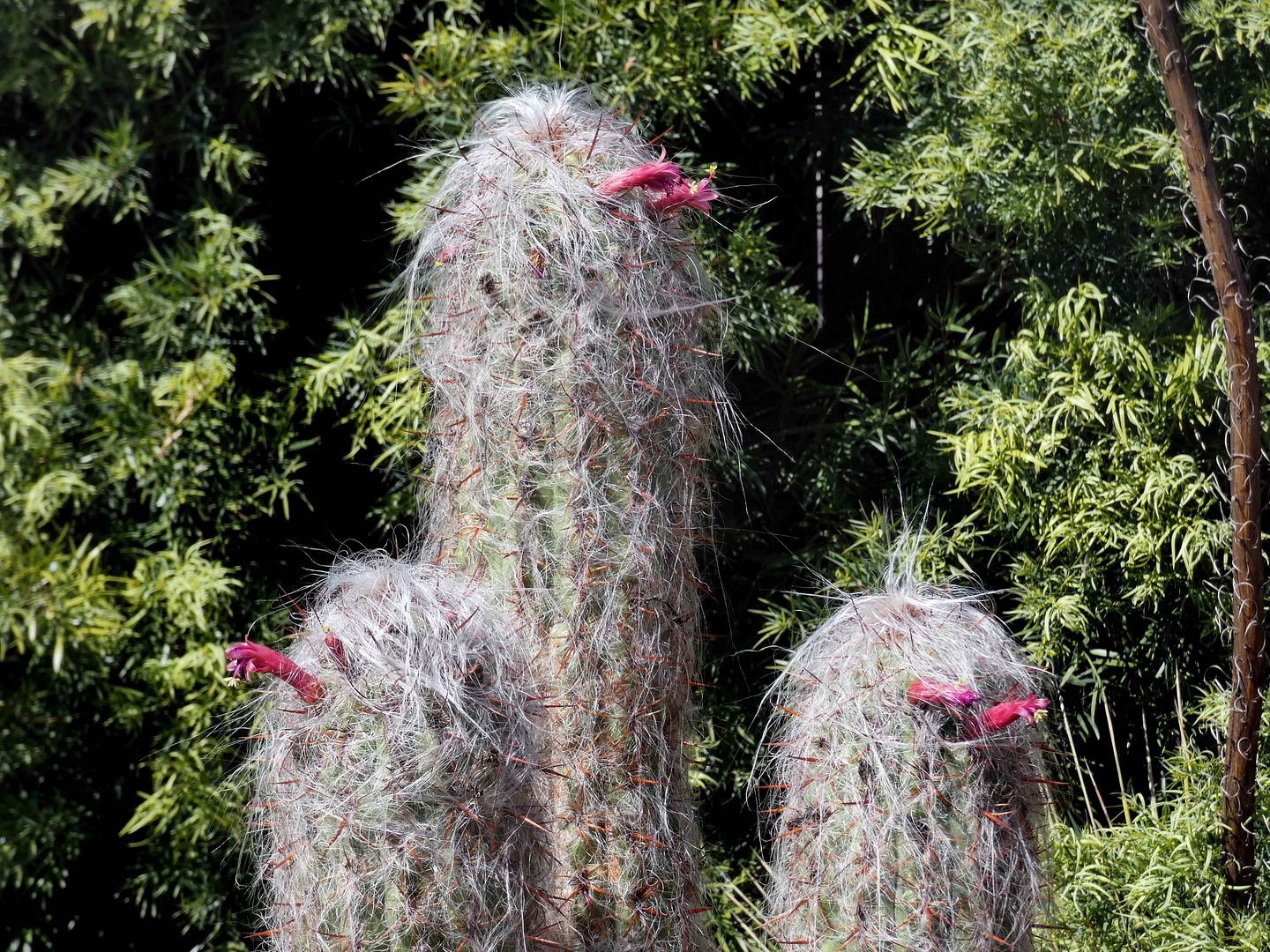 Among the Mexican fan palms and elephant bush, you'll also find old man cactus...
...owl's eye cactus...
...prickly pear...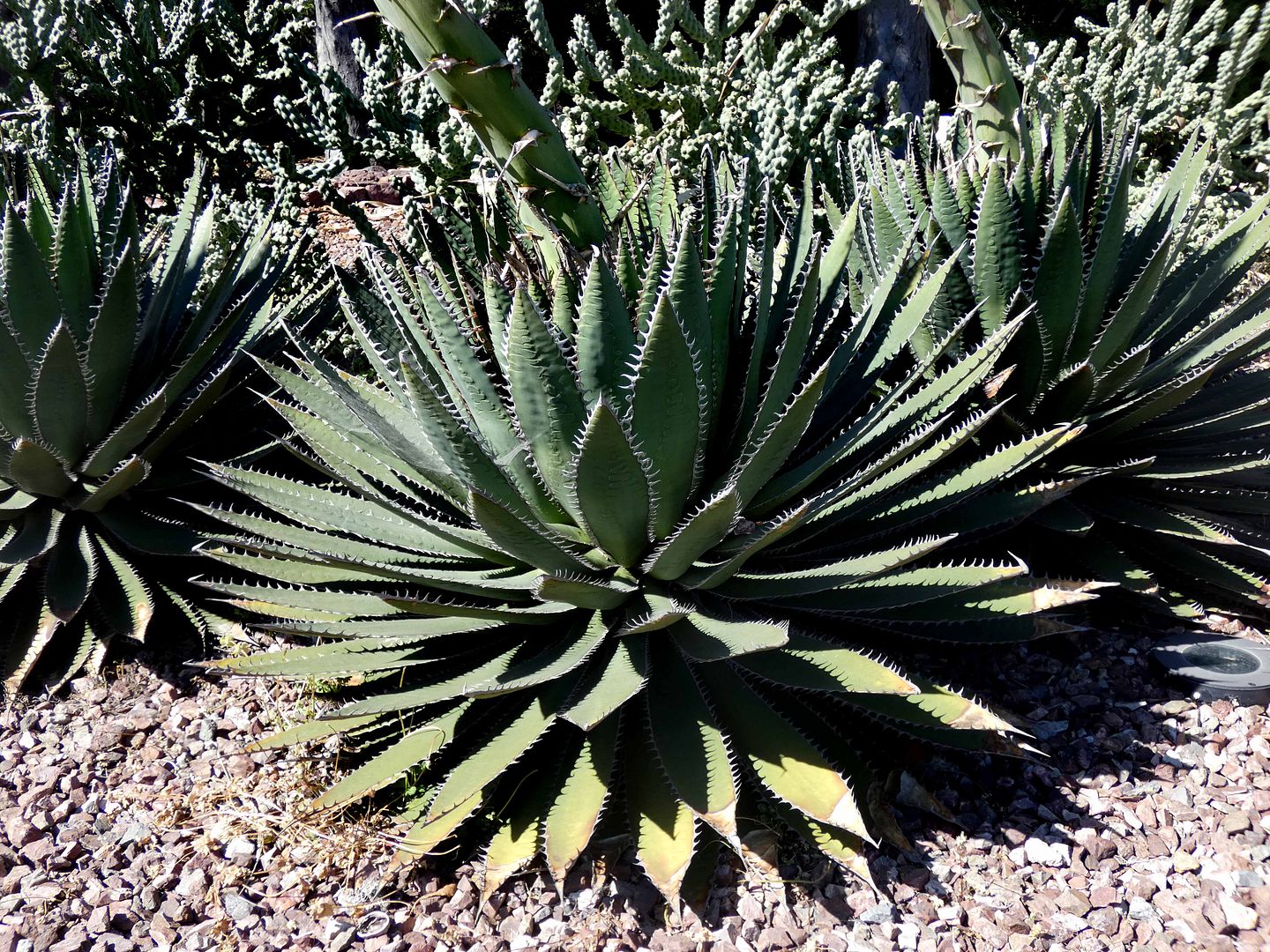 ...a spiky type of agave known as Mexcalmetl...
...and golden barrel cactus...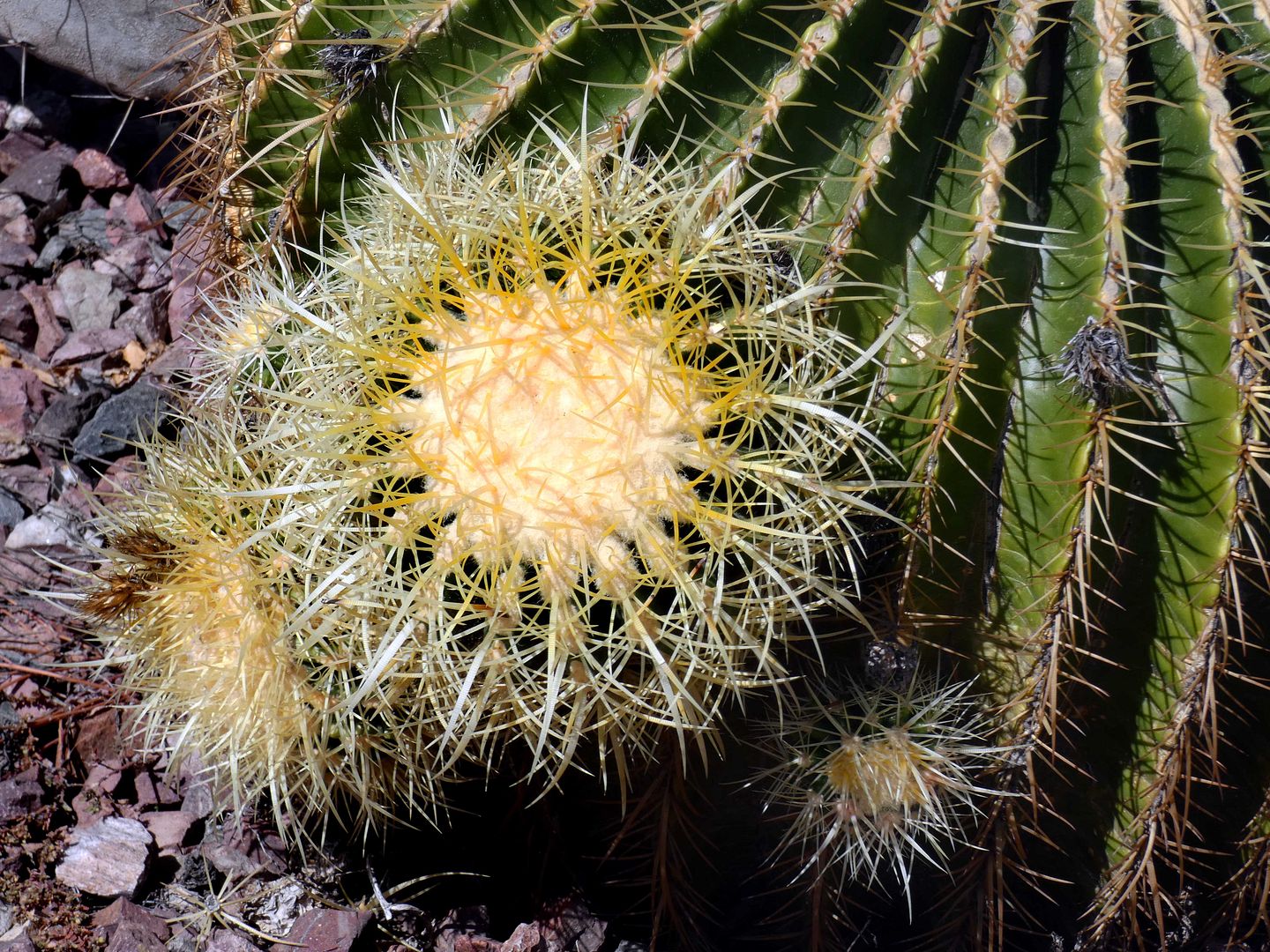 ...including some sprouting little babies.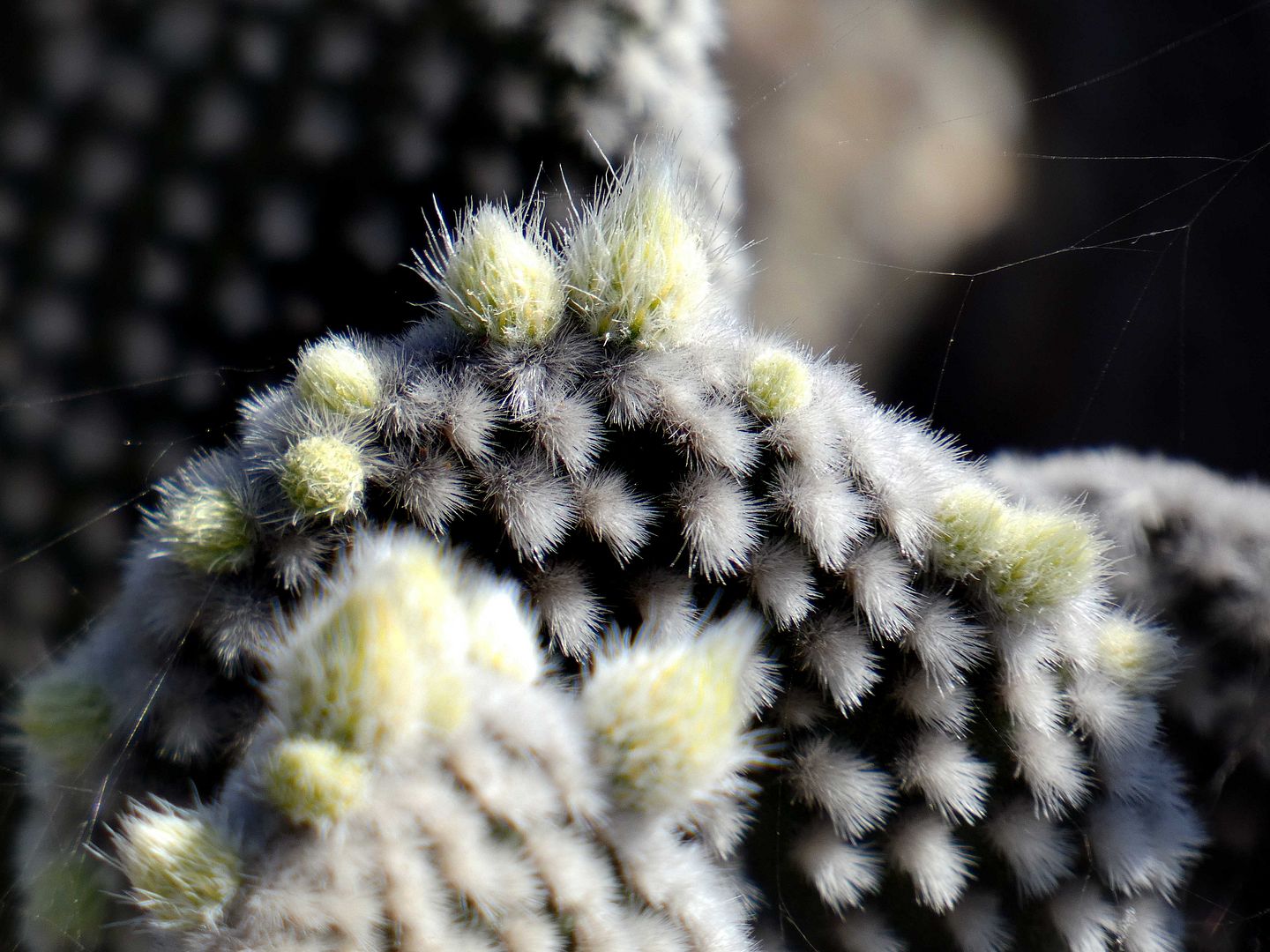 There are more cuddly-looking cacti that probably shouldn't be touched...
...as well as many other spines and stabby bits that are positioned safely out of reach.
They're not all terribly friendly to California native plants—like the red ice plant, which is considered an invasive species. But fortunately they're situated in rock planters and hopefully won't choke the life out of any other plants.
It's understandable why people like to use these invaders as ornamentals—because they're very pretty.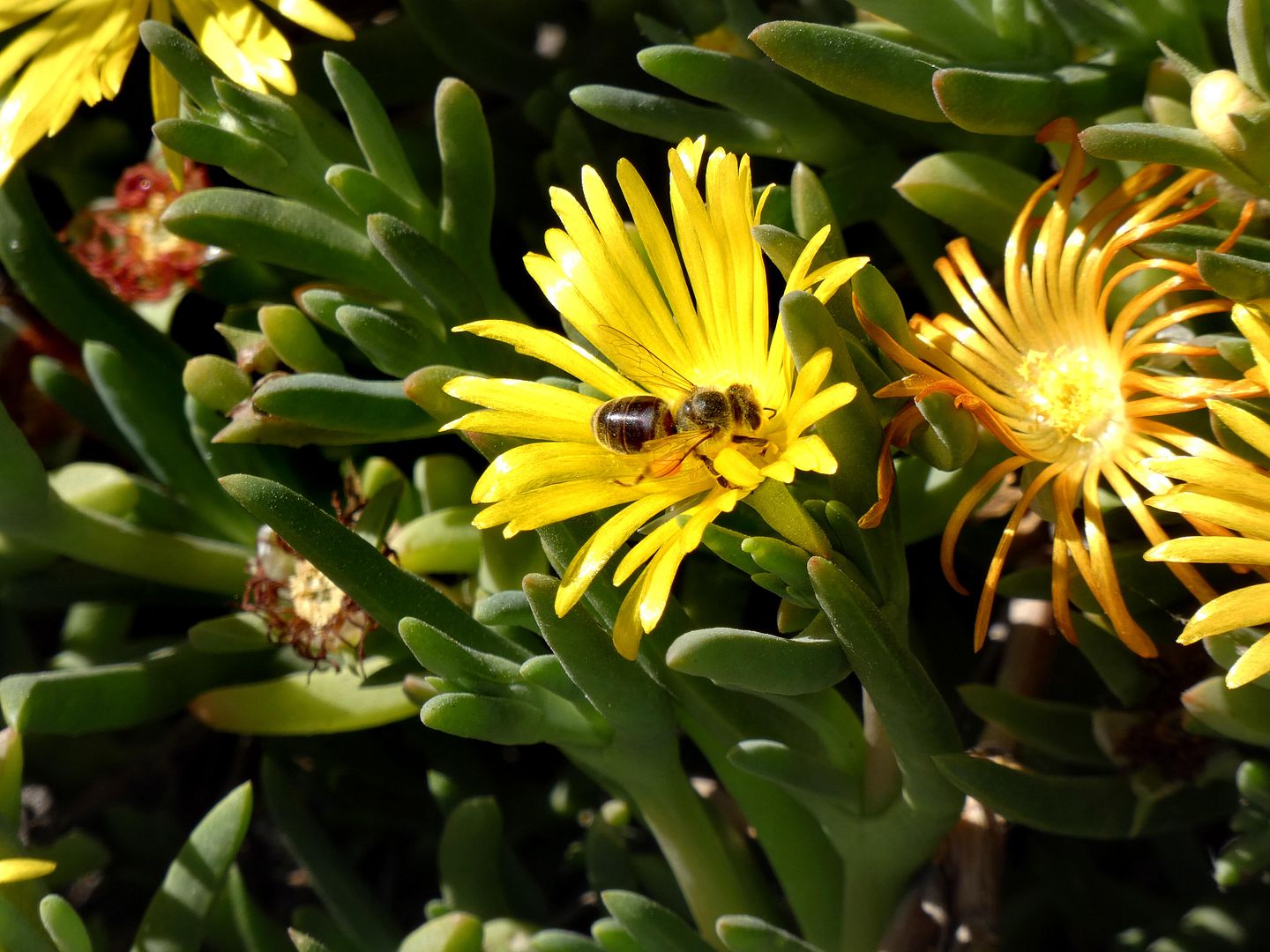 And the yellow-colored Rocky Point ice plant made a lovely spot for a bee to visit as I walked by.