When I
last toured Melody Ranch Motion Picture Studio in 2014
, it was during the Santa Clarita Cowboy Festival. But the movie ranch, located within LA's "30-Mile Zone" for filming, no longer hosts that festival—and it's gotten progressively hard to access it at any other time.
But Historical Society of Crescenta Valley managed to catch it during a rare quiet time of production, when no filming was taking place and previously super-secret sets from the
Westworld
TV series were being dismantled (and mostly still couldn't be photographed).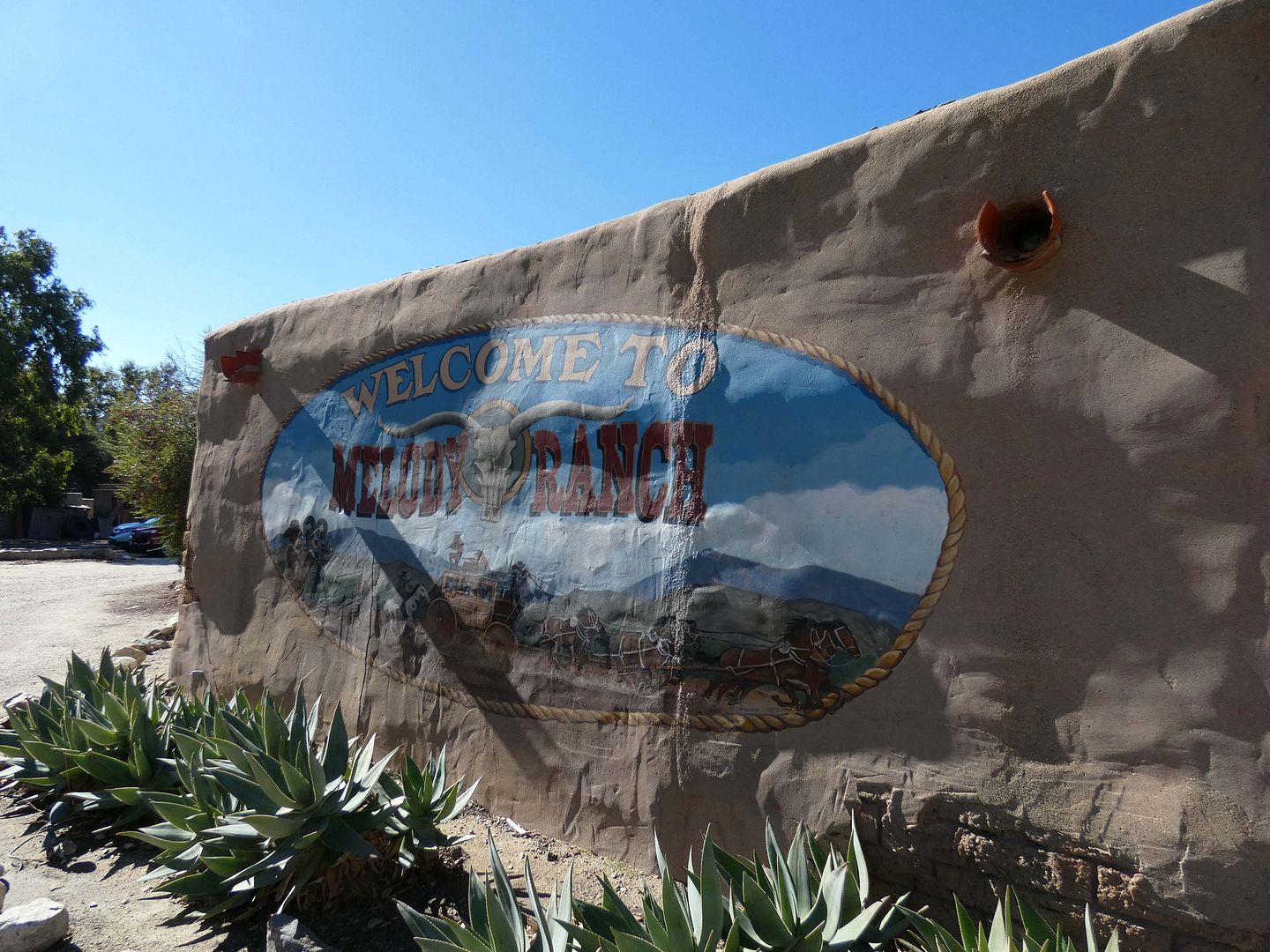 It had been eight years since I'd been there, so I decided to return and see what had changed.
Although it dates as far back as 1915, it's most famous for having been sold to Gene Autry in 1952.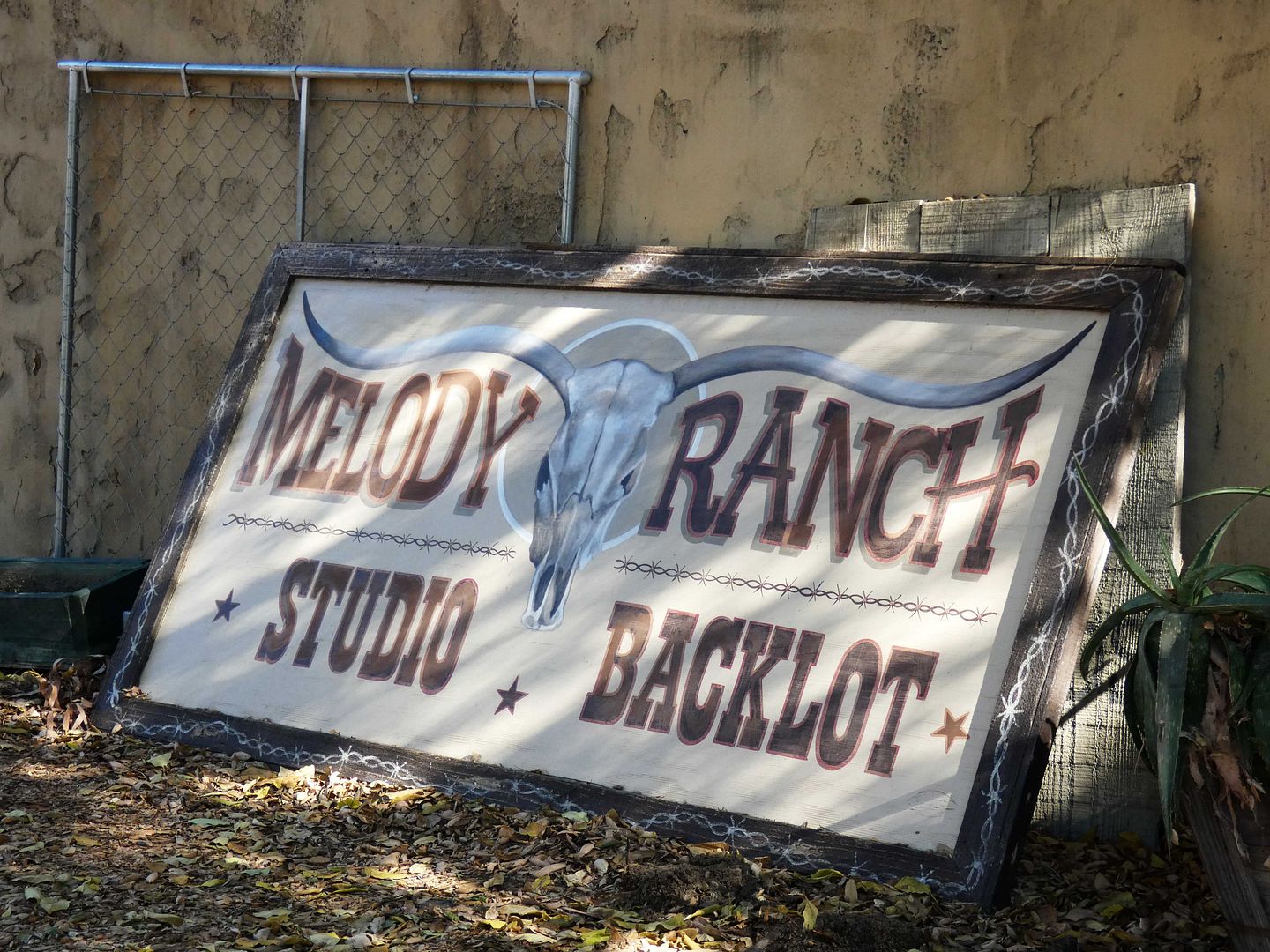 Unfortunately, a wildfire raged through the area a decade later, burning nearly the entirety of the "western town" to the ground. That means there's not a whole lot left from Gene Autry's time there.
But there are some vintage movie artifacts that remain, like an "armored car" used in westerns...
...and some more contemporary relics that have made to look vintage, like some custom-made signs aged to appear as though they're from Chicago circa the 1920s (for Westworld).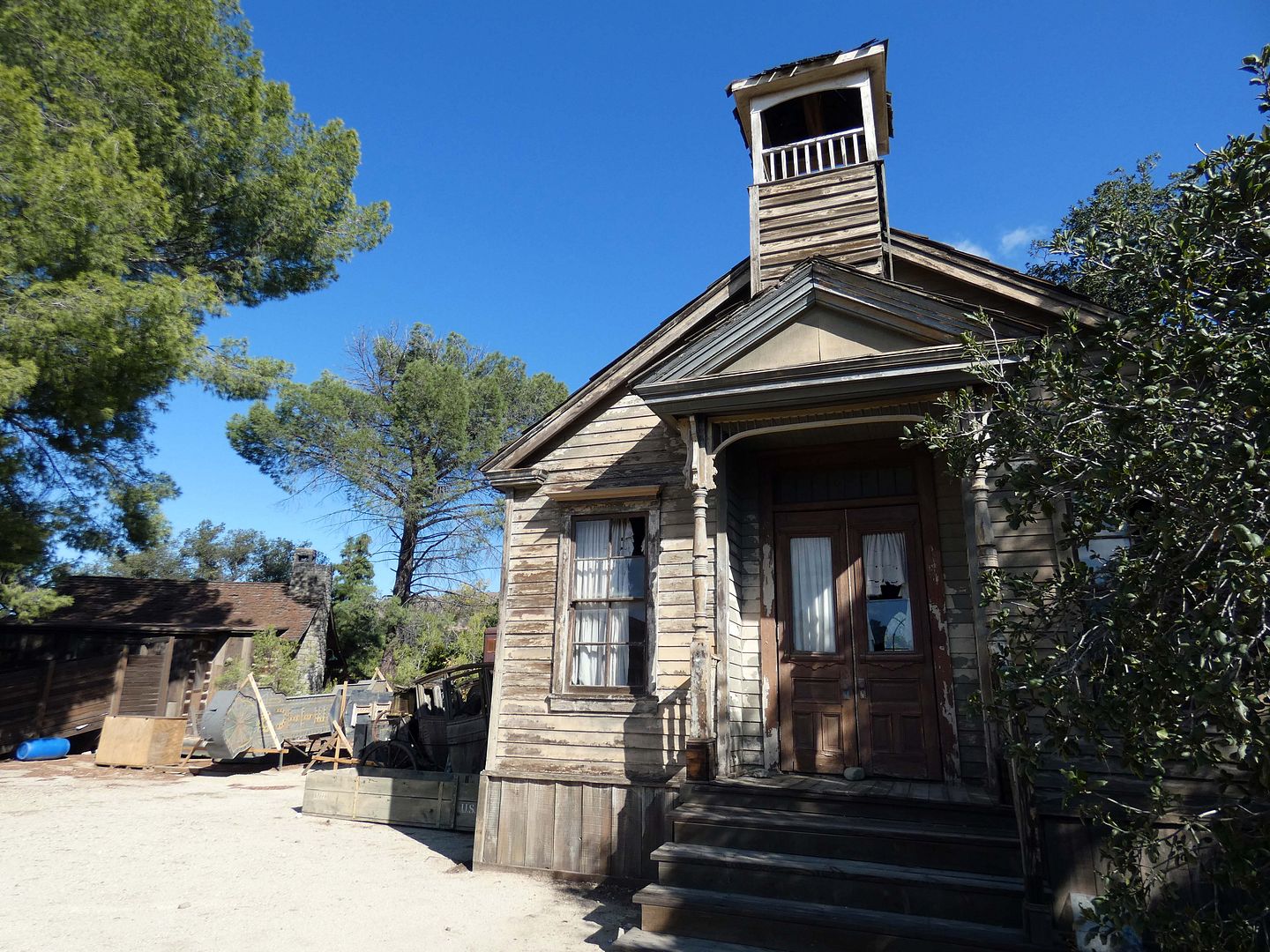 The chapel building—where Autry may have said a prayer or two—has been moved around a few times and has stood in for a schoolhouse instead of a church, but it's still there.
When the fire struck and ruined nearly everything in the place that Autry loved, the Hollywood cowboy moved out of the ranch, leaving it as a retirement home for his horse, Champion.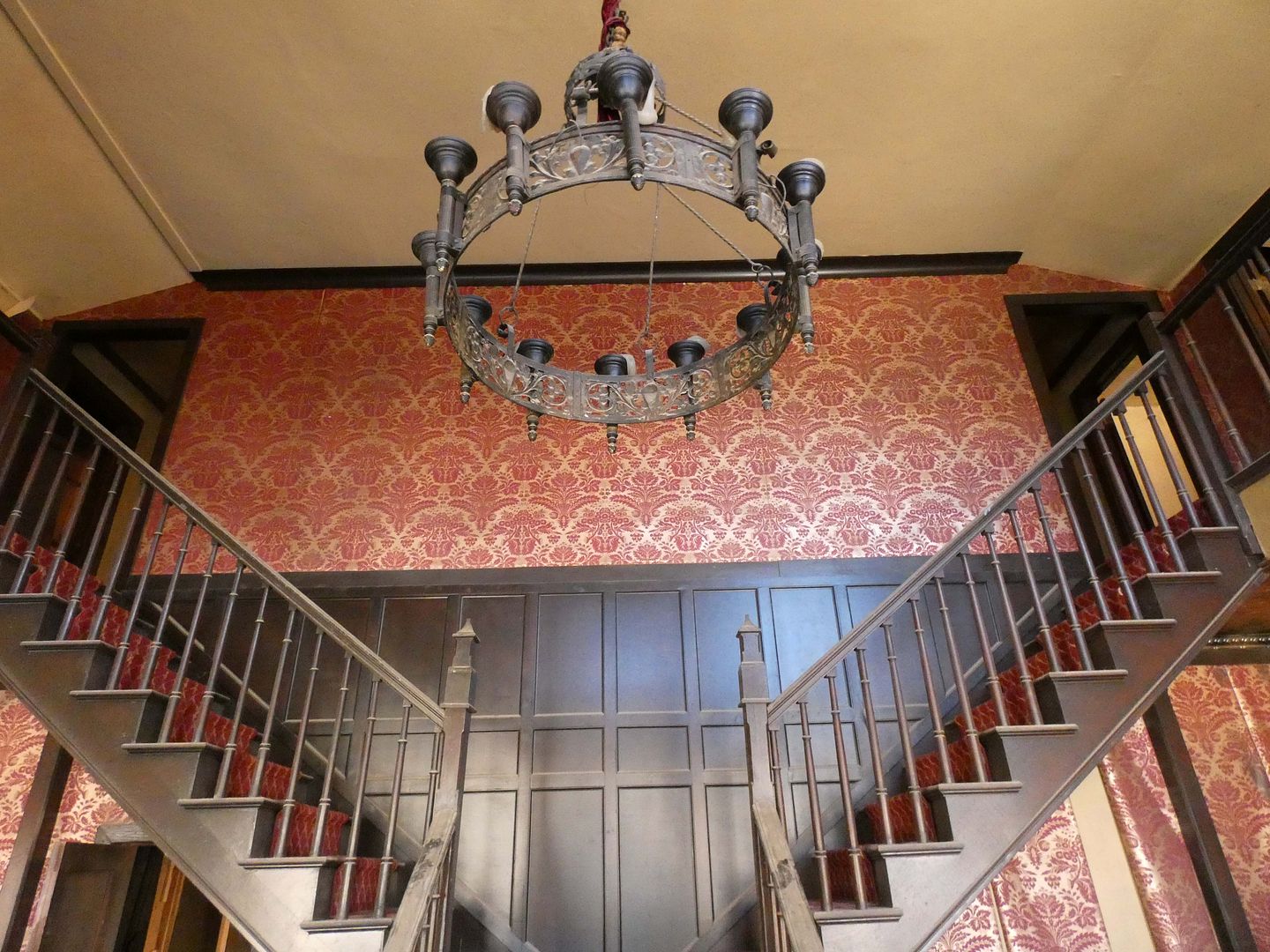 When Champion died in 1990, the Veluzat Brothers bought the ranch and rebuilt most of the structures, adhering as best they could to their original designs, based on film footage and archival photos.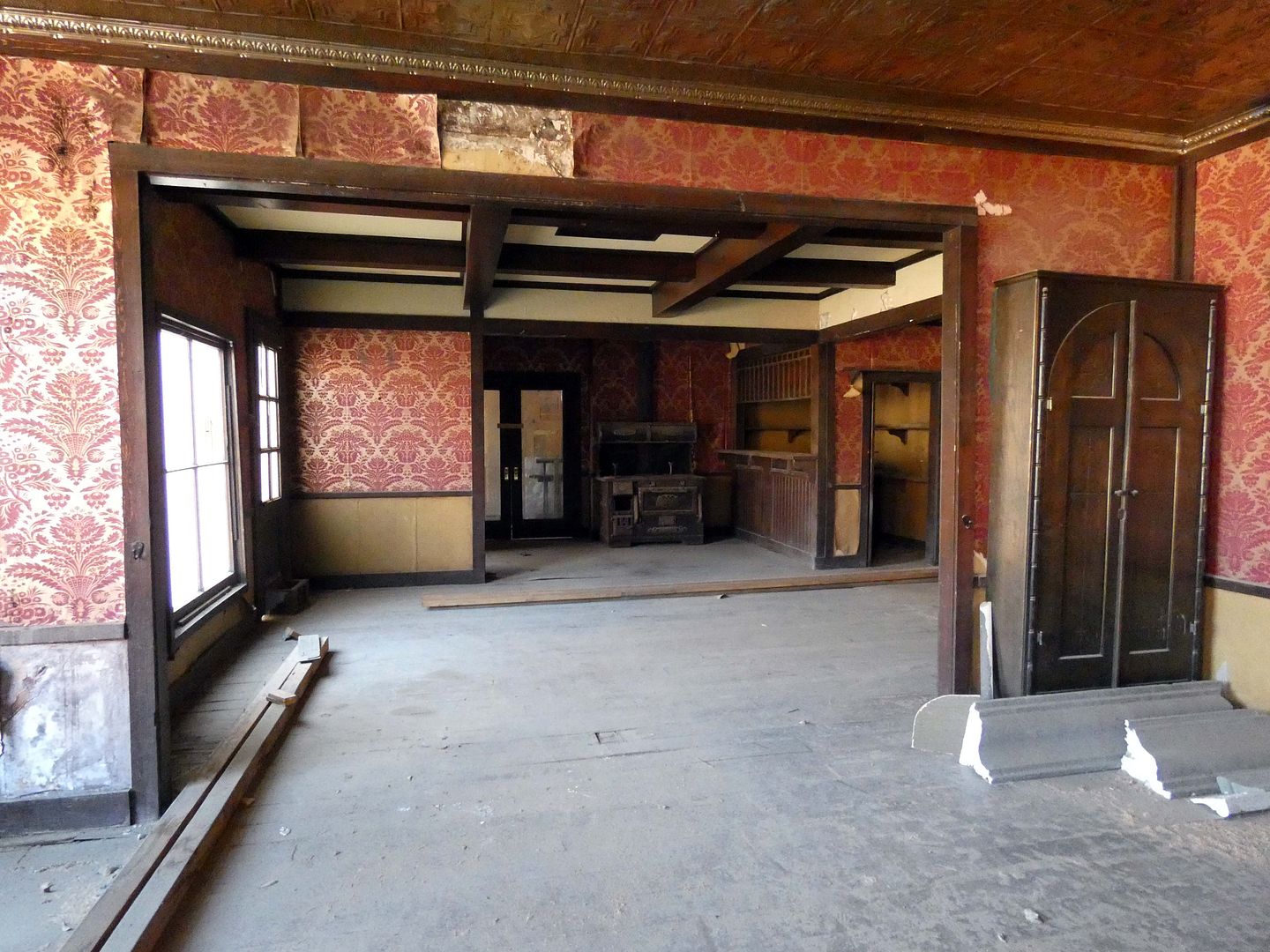 Today, you'll find everything you'd expect in an Old West town—like a livery, a blacksmith shop, saloons, and hotels.
If you've ever watched any of the old westerns like Gunsmoke, or even more recent series like Deadwood, you might expect to see saloon girls or madams leaning over the second-floor railing, ready to sell you a drink or a good time.
Still in tact from Deadwood is Mr. Wu's pigpen—the center of the town's "Chinatown" and where the dead (or the about-to-be-killed) would be fed to the hogs.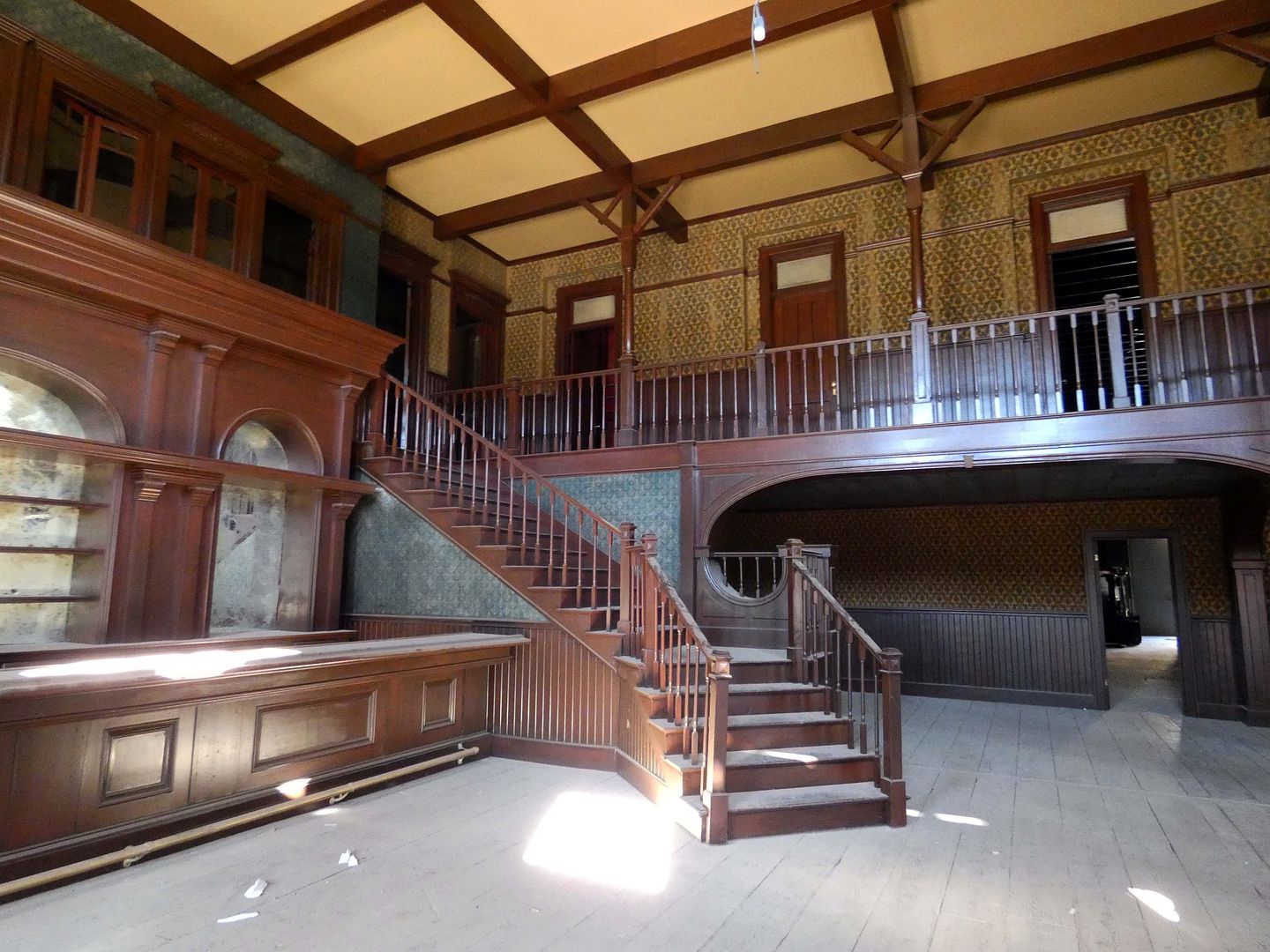 The Mariposa Saloon (a.k.a. the brothel from Westworld) still stands...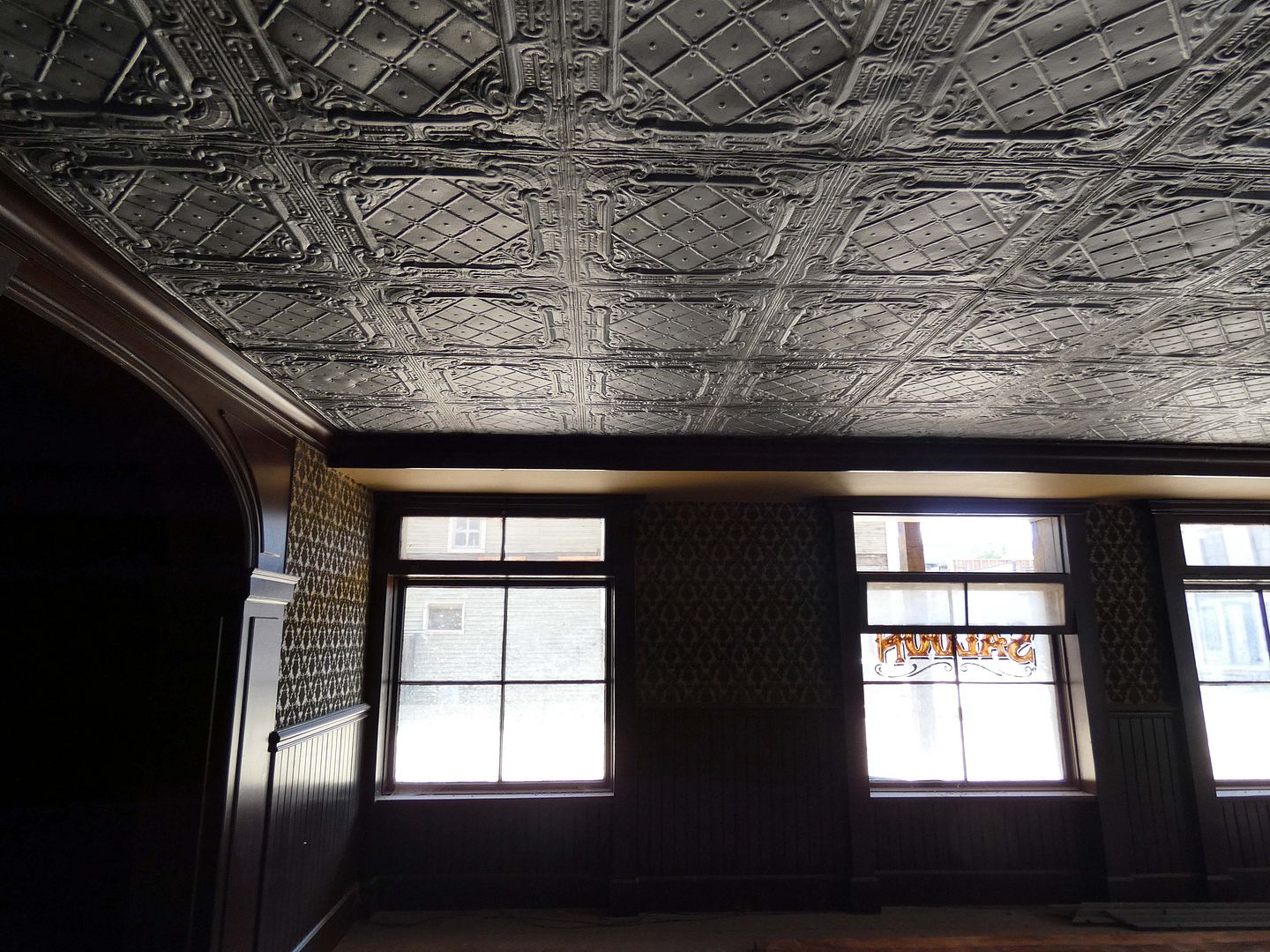 ...somewhat repurposed from its roles in Deadwood and the Quentin Tarantino film Django Unchained.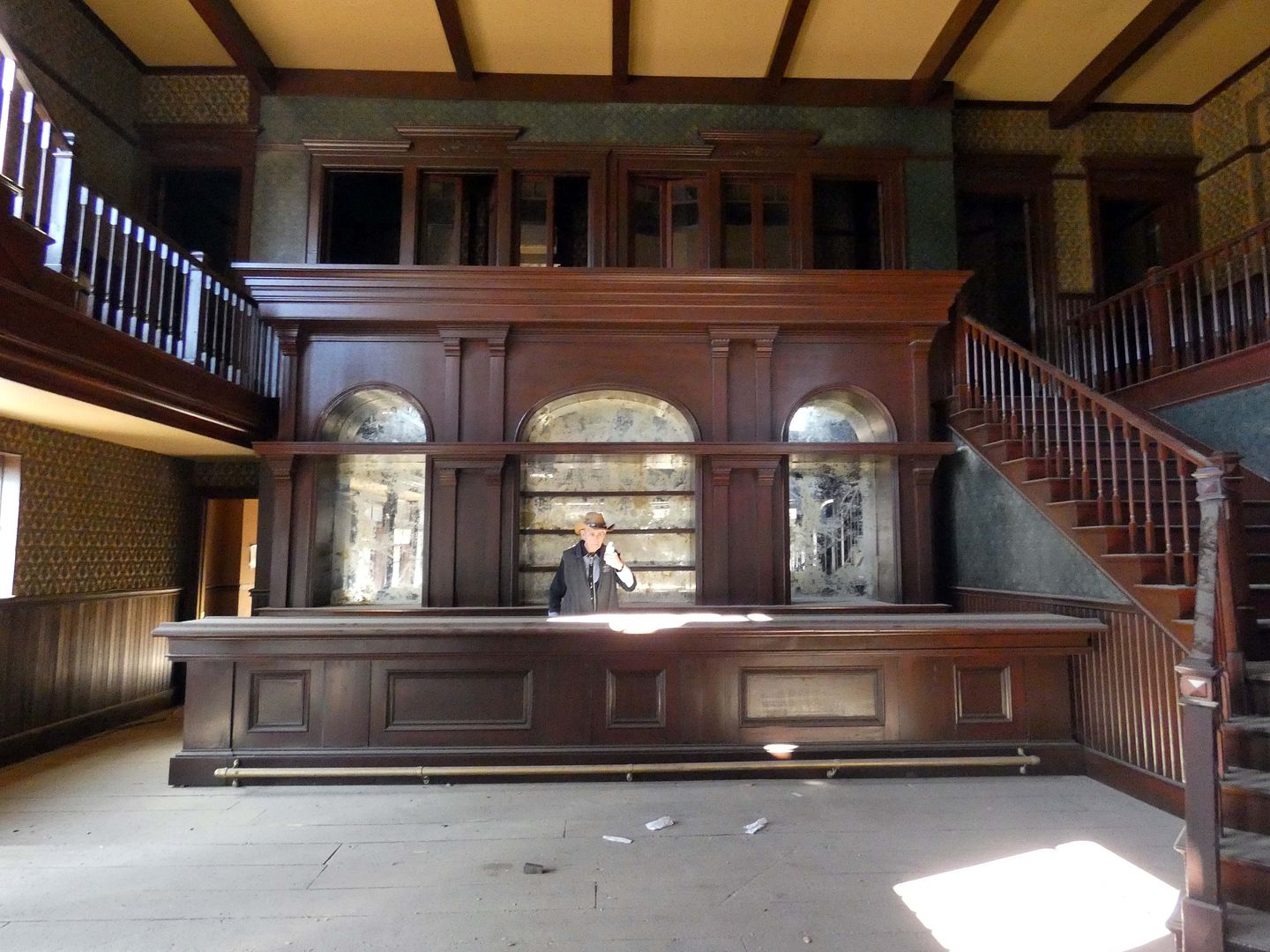 It feels so authentic, it makes you want to sidle up to the bar for a whiskey.
And this time around, unlike on my last tour, we got to go upstairs and explore.
Of course, most productions would never actually film anything up there, with most of the rooms leading directly to the outside or to the adjacent soundstage (one of three on the movie ranch).
To create the Chicago of 100 years ago for Westworld, they simply attached different façades onto the existing buildings. Since they'd only be filmed from the street, audiences would never be any the wiser.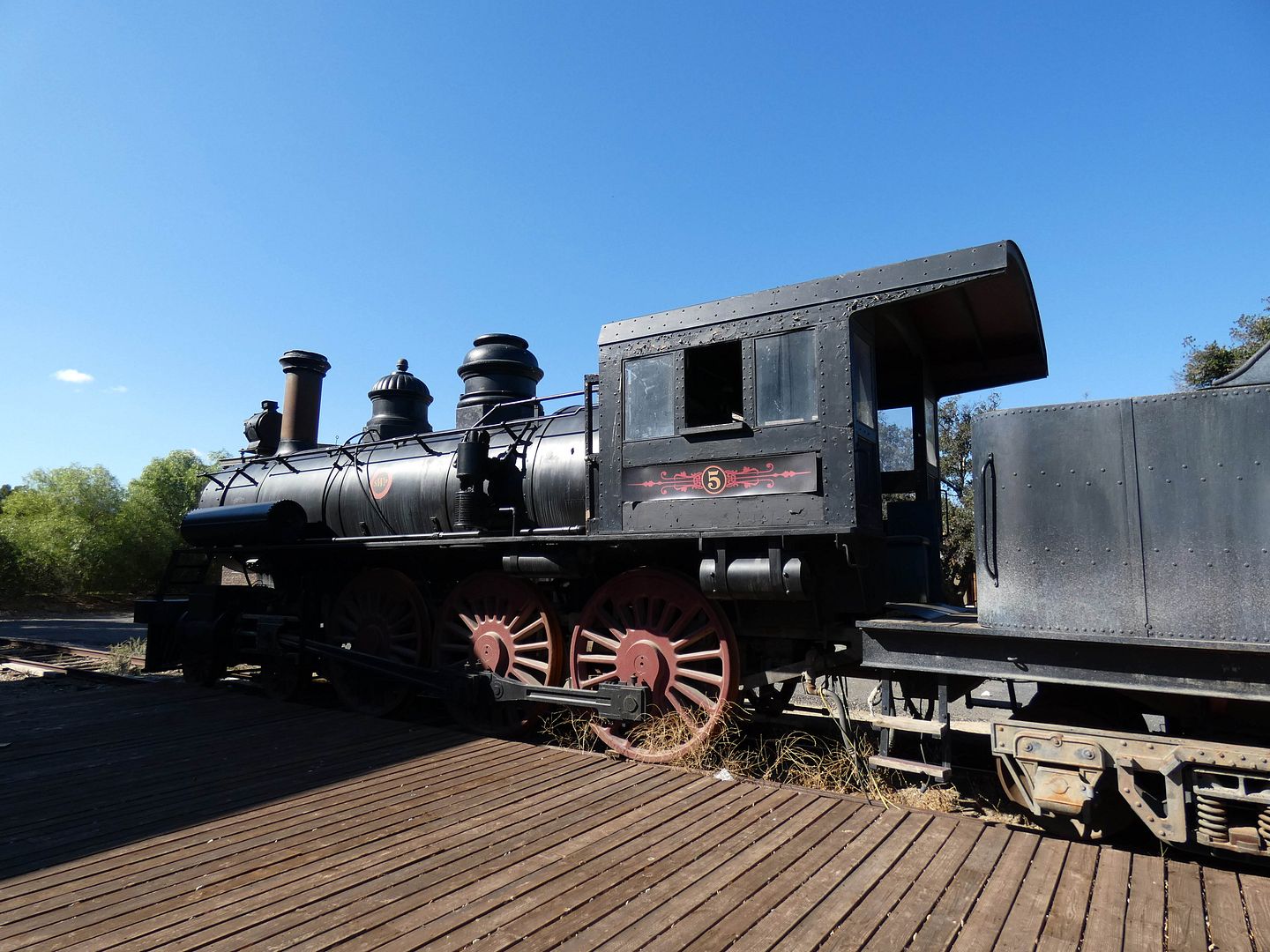 In 1979, Autry had donated his 16-inch narrow gauge model Daylight to
Travel Town Museum
in Griffith Park. The engine has since been replaced—but the new one still pulls the original coach cars (now covered), in a tiny train ride now known as the "Melody Ranch Special."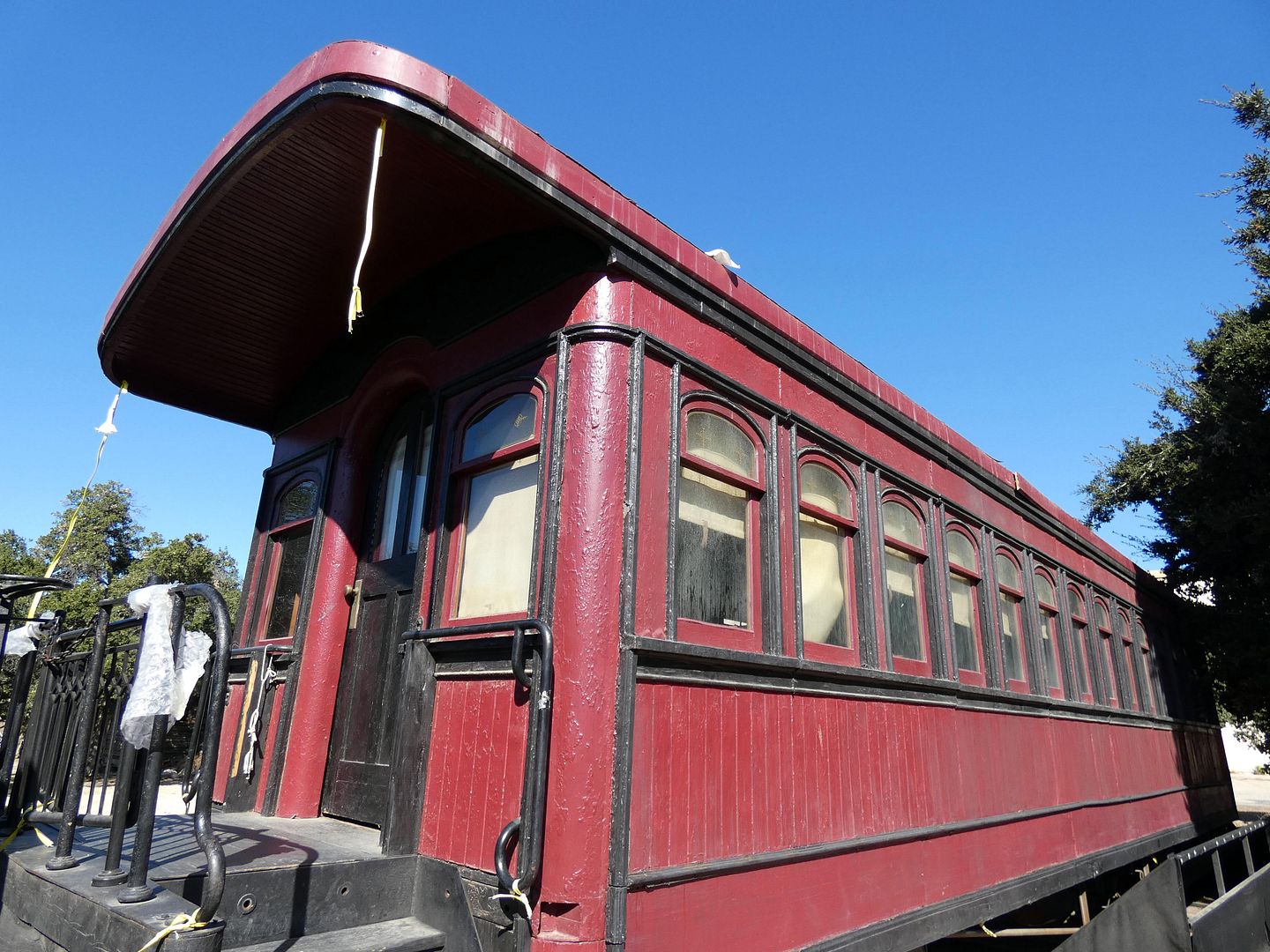 The train now at Melody Ranch doesn't run and is just for show—labeled the fictional South Western Pacific Railway No. 5.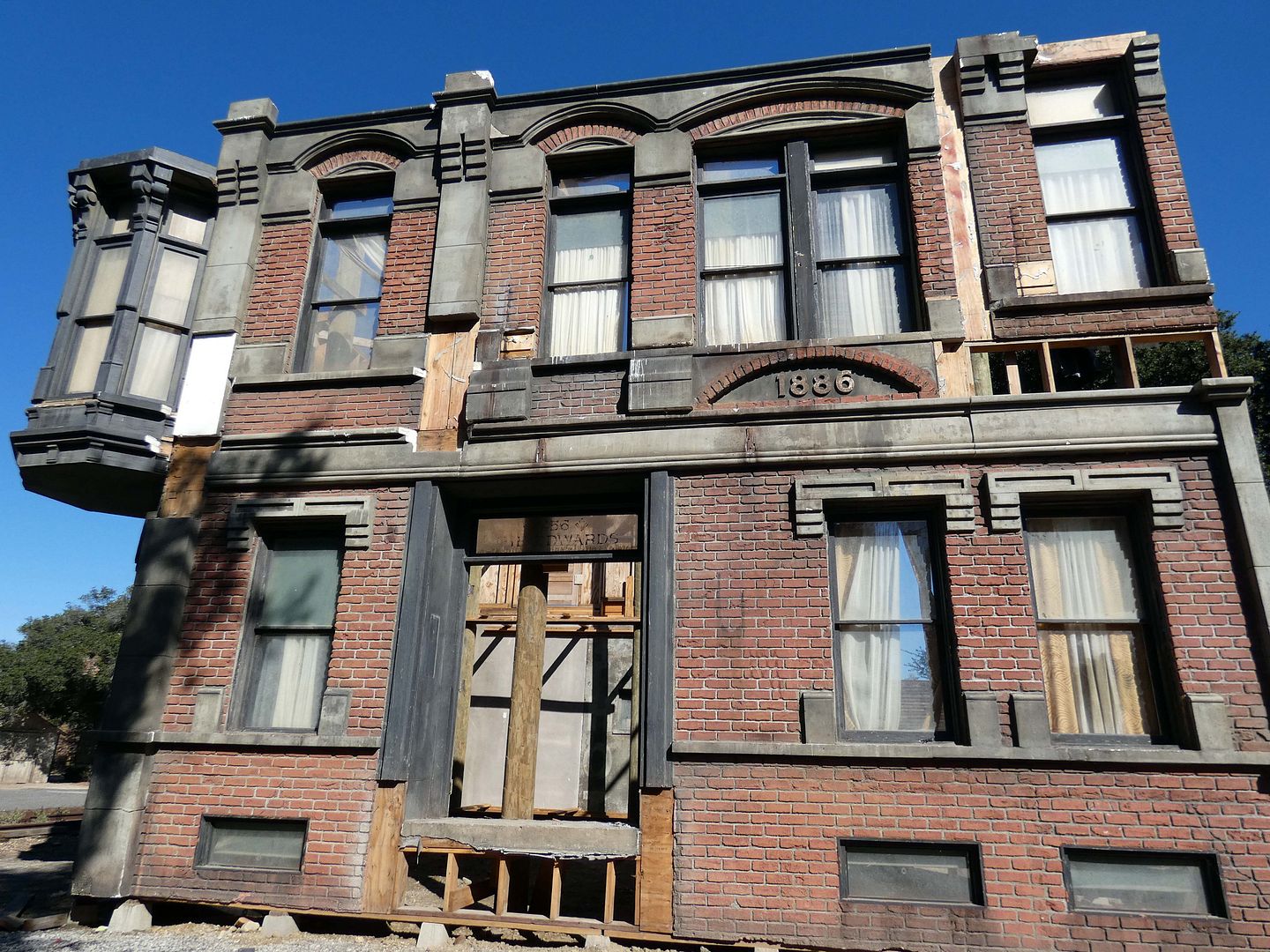 Not everything is as it seems at Melody Ranch—like the three-story apartment building whose middle floor was removed to bring the building height down.
The movie ranch also expanded beyond its western town's Main Street to allow the production of the Penny Dreadful: City of Angels television show to build a re-creation of a Mexican barrio of Los Angeles circa 1938.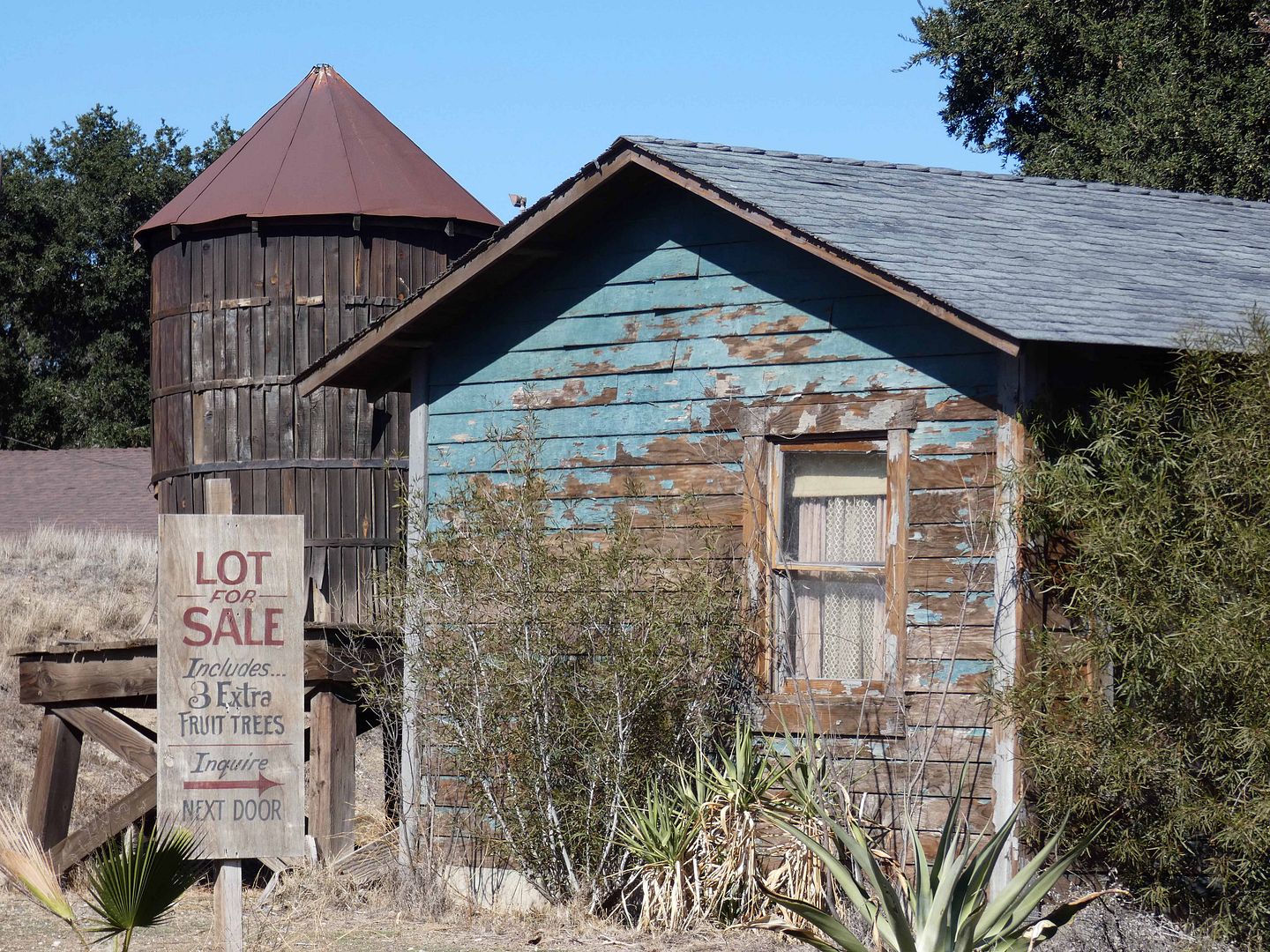 It was supposed to be something like Chavez Ravine (part of which became Dodger Stadium and the other part, Elysian Park)...
...but with a focus on folklore and non-Christian religious practices, like a temple for Santa Muerte.
Most production companies are allowed to build whatever they need at Melody Ranch, as long as they return it the way that they found it.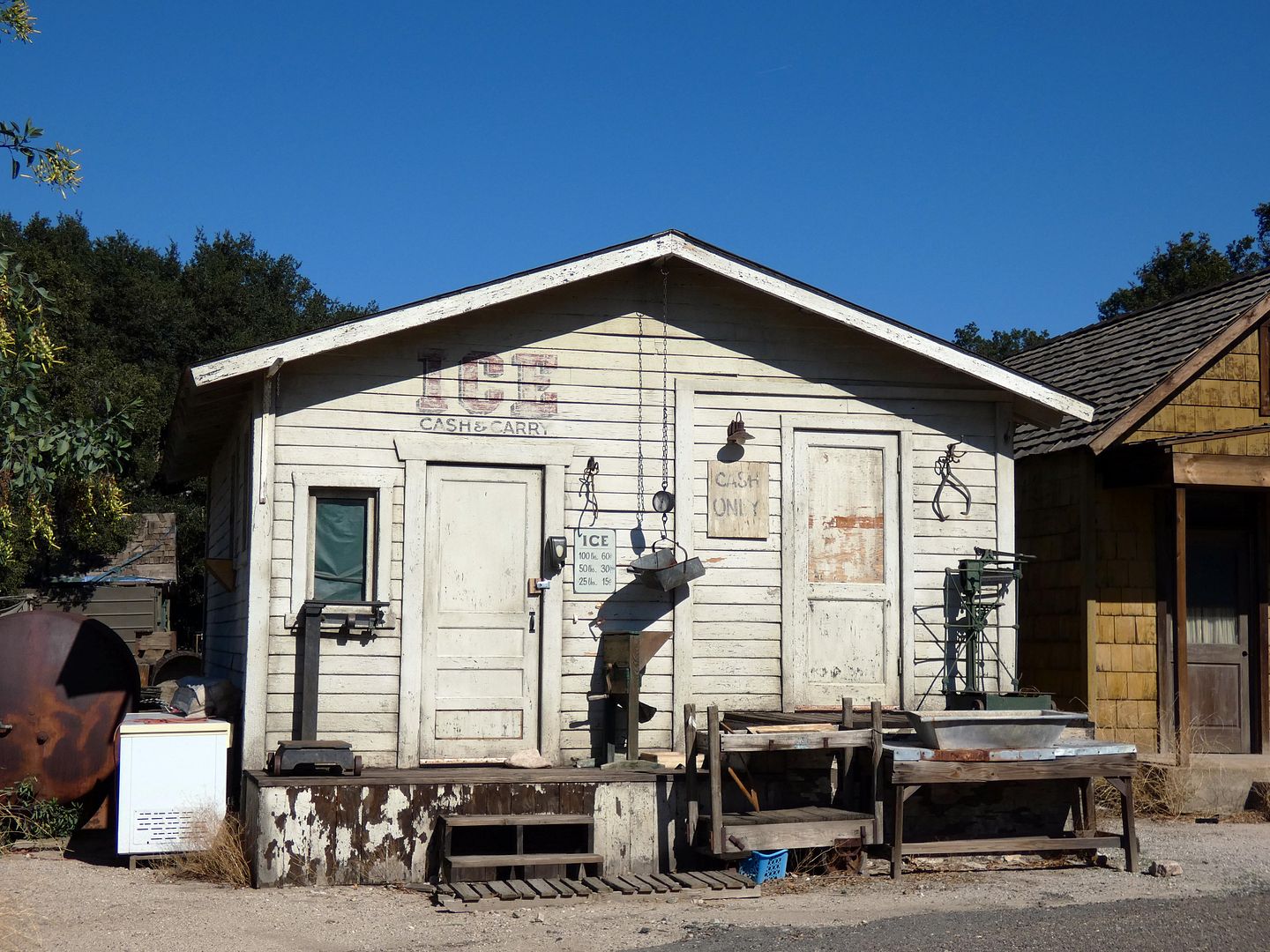 But the Veluzat family, which still owns and runs Melody Ranch, was happy to keep the new structures and find new ways of using them for other productions in the future.
Past some of Gene Autry's farm equipment that survived the fires...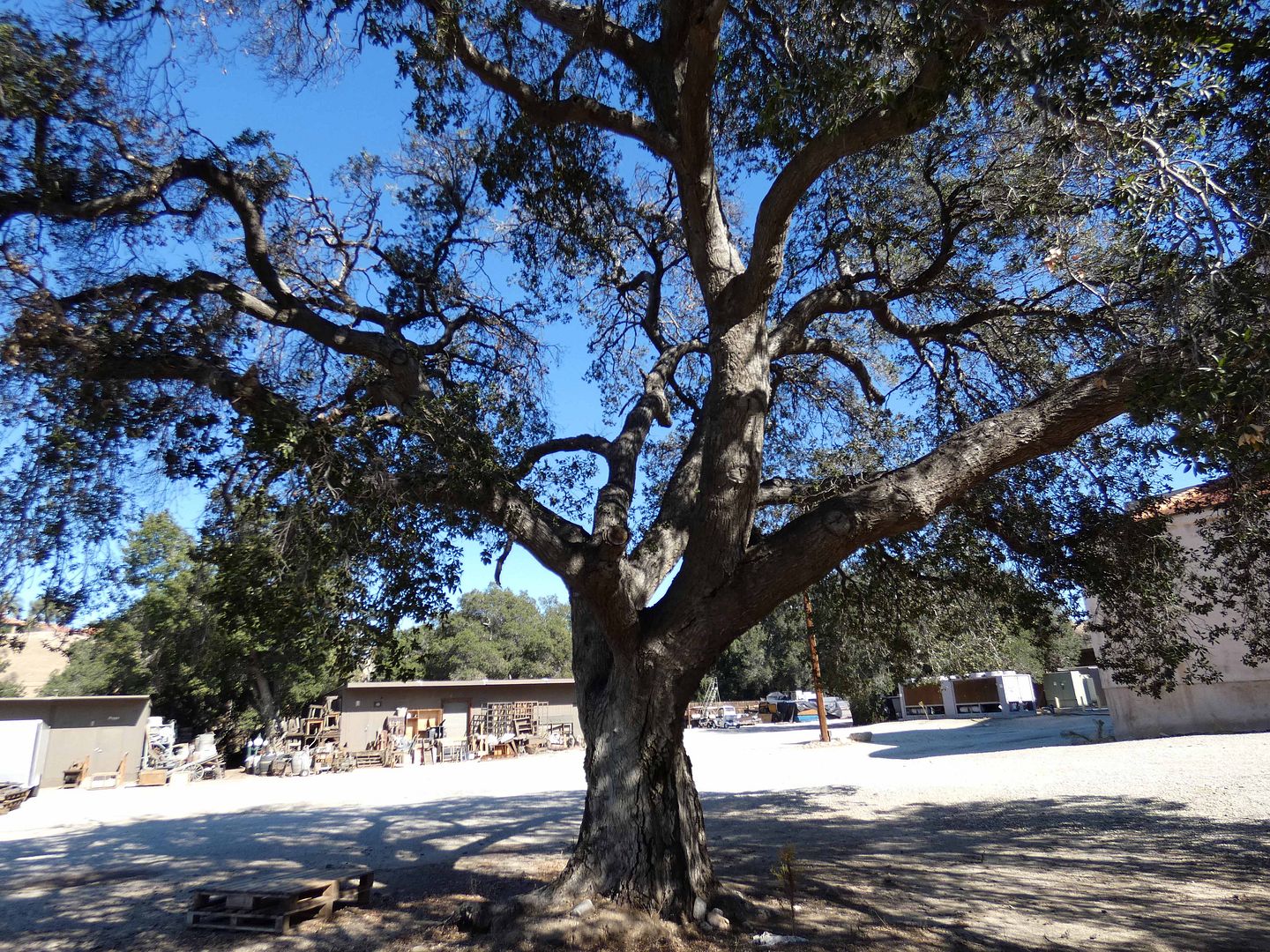 ...and an original oak tree...
...there's the Melody Ranch Museum, located inside a quonset hut...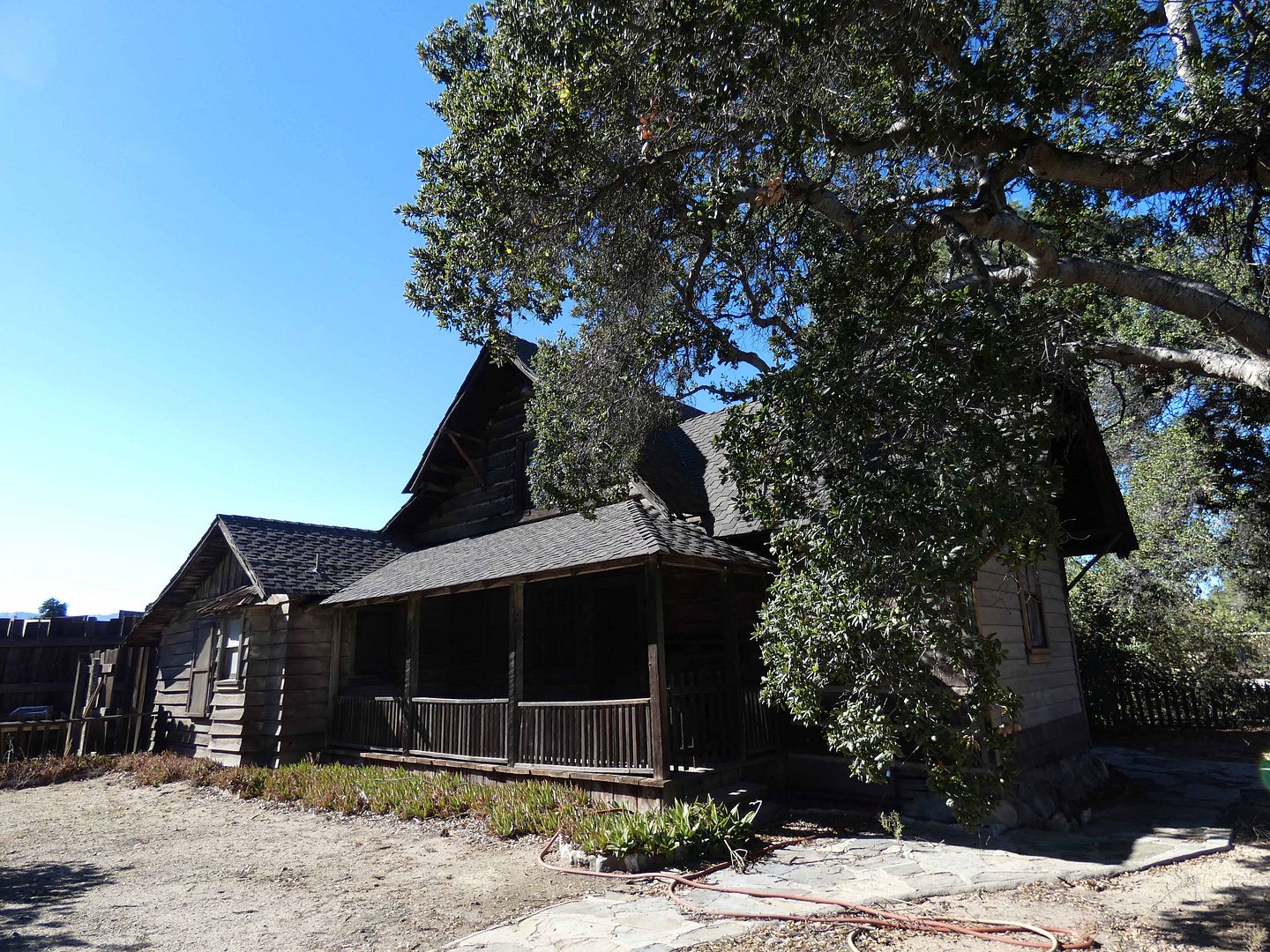 ...a cottage that Autry used as his dressing room (and, as legend has it, was saved from fire by a bucket brigade led by Elvis Presley, who'd been visiting the ranch that day)...
...and a "log cabin" built for and under the direction of Arnold Schwarzenegger, who sometimes crashes there and uses it as a kind of pied-à-terre.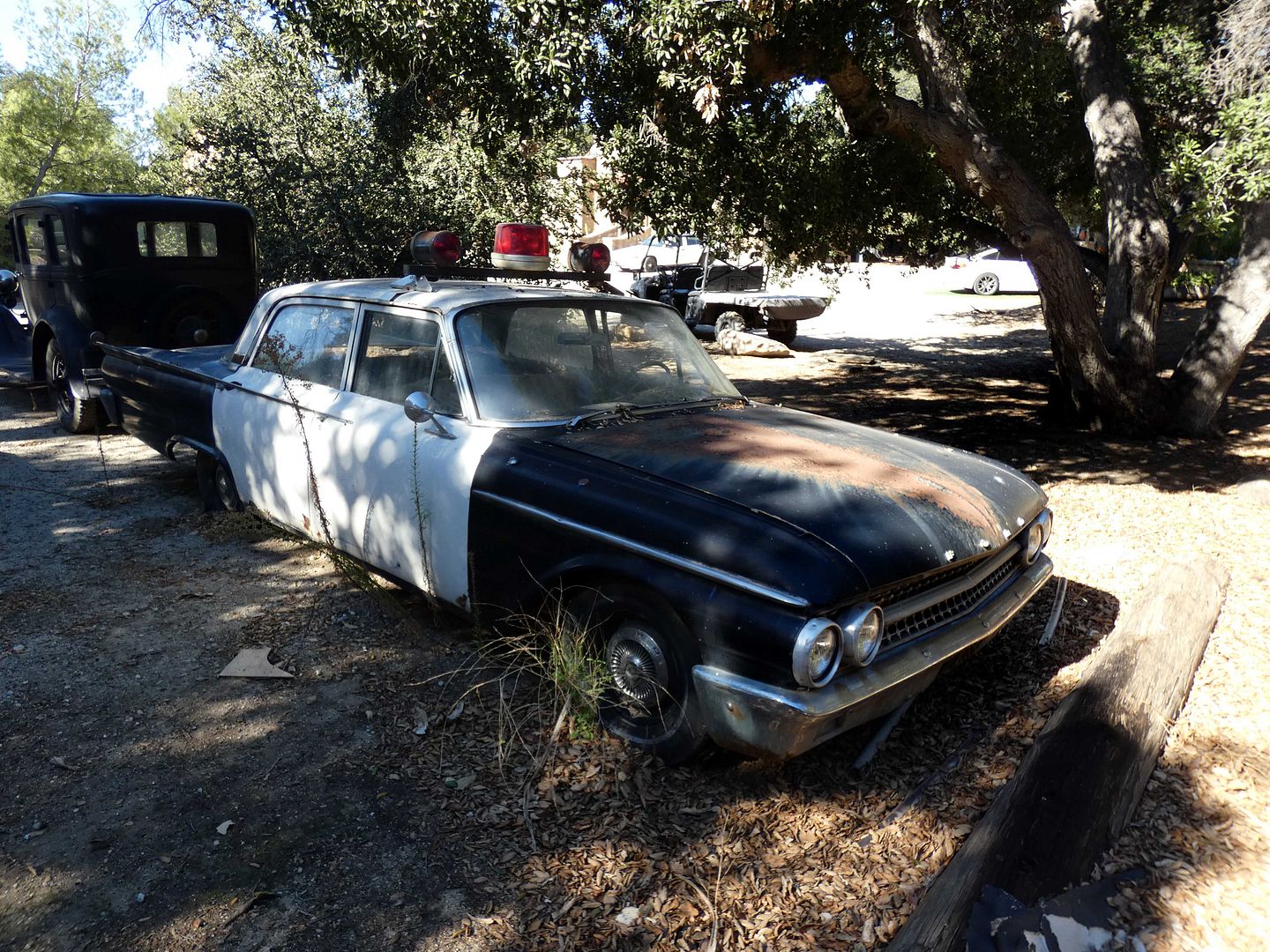 And tucked behind a cluster of movie cars (including one used by Dirty Harry himself) is Barney Fife's old patrol car from The Andy Griffith Show. The Veluzats first made a name for themselves in Hollywood by providing custom vehicles, like the General Lees from The Dukes of Hazzard, for on-screen use.
Want to tour Melody Ranch yourself? My suggestion is to join the Historical Society of Crescenta Valley.