When I was working as a field agent for Atlas Obscura a few years ago, I really wanted to host a dinner at Saddle Peak Lodge—specifically, a game meat dinner.
I was fascinated with intimidating foods and thought that a communal experience would create a comfort level that I, and others, might not have alone.
I couldn't get that event approved, so I finally went to Saddle Peak Lodge on my own a few years ago—but I wimped out both gastronomically and financially and just went to brunch. I don't remember the meal, but I'm pretty sure I had eggs (and not, like, ostrich eggs).
So, I've felt like I hadn't
really
experienced the restaurant—and when the
2018 Woolsey Fire
swept through the area, fortunately sparing it, the urgency to return intensified.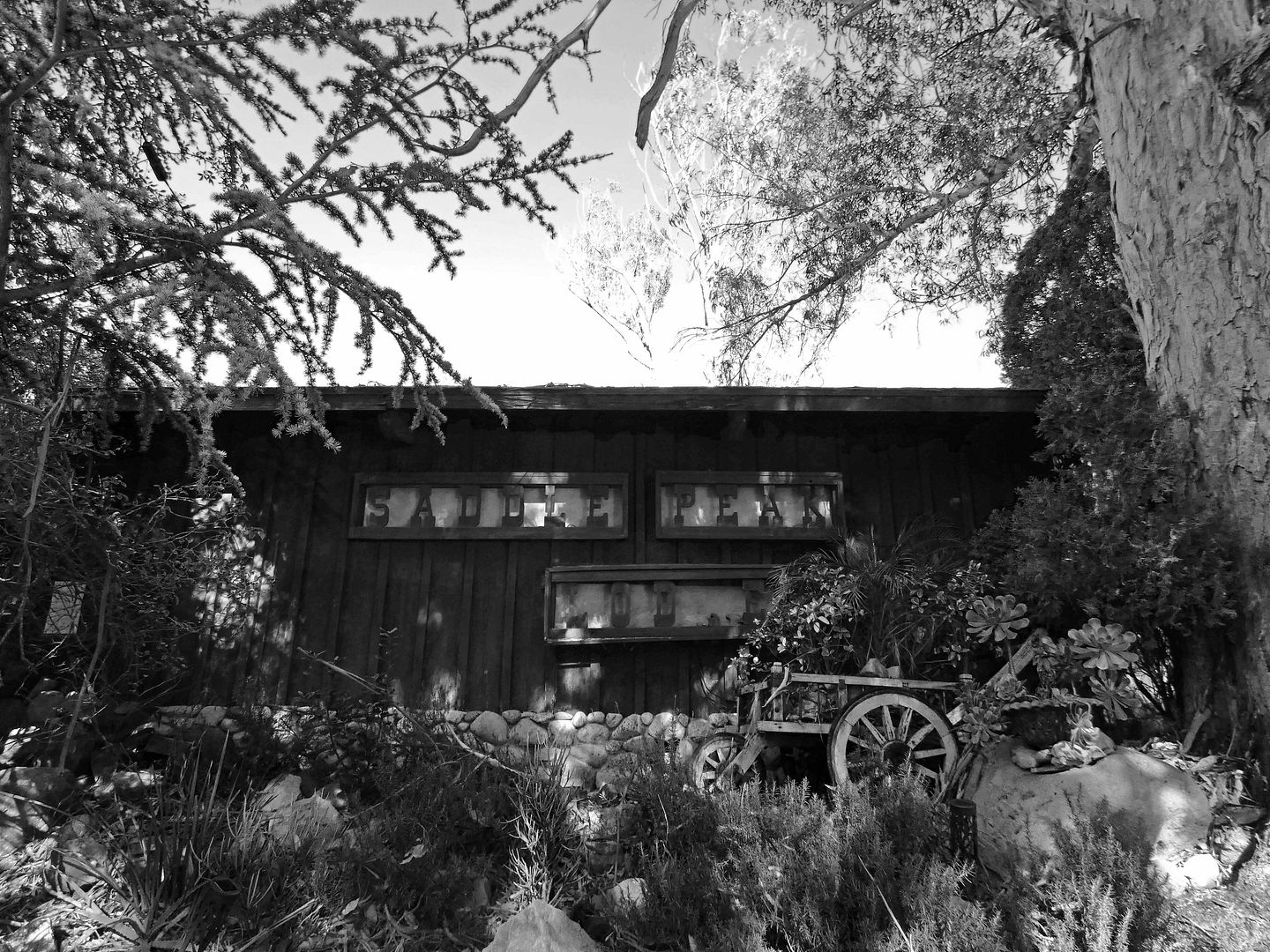 I finally made it back yesterday, for Thanksgiving dinner—not because this colonial holiday is important to me (it's not), but because I felt like I needed the excuse of a special occasion to splurge on it. And since it's a Michelin star-receiving establishment, it also charges Michelin star-level prices.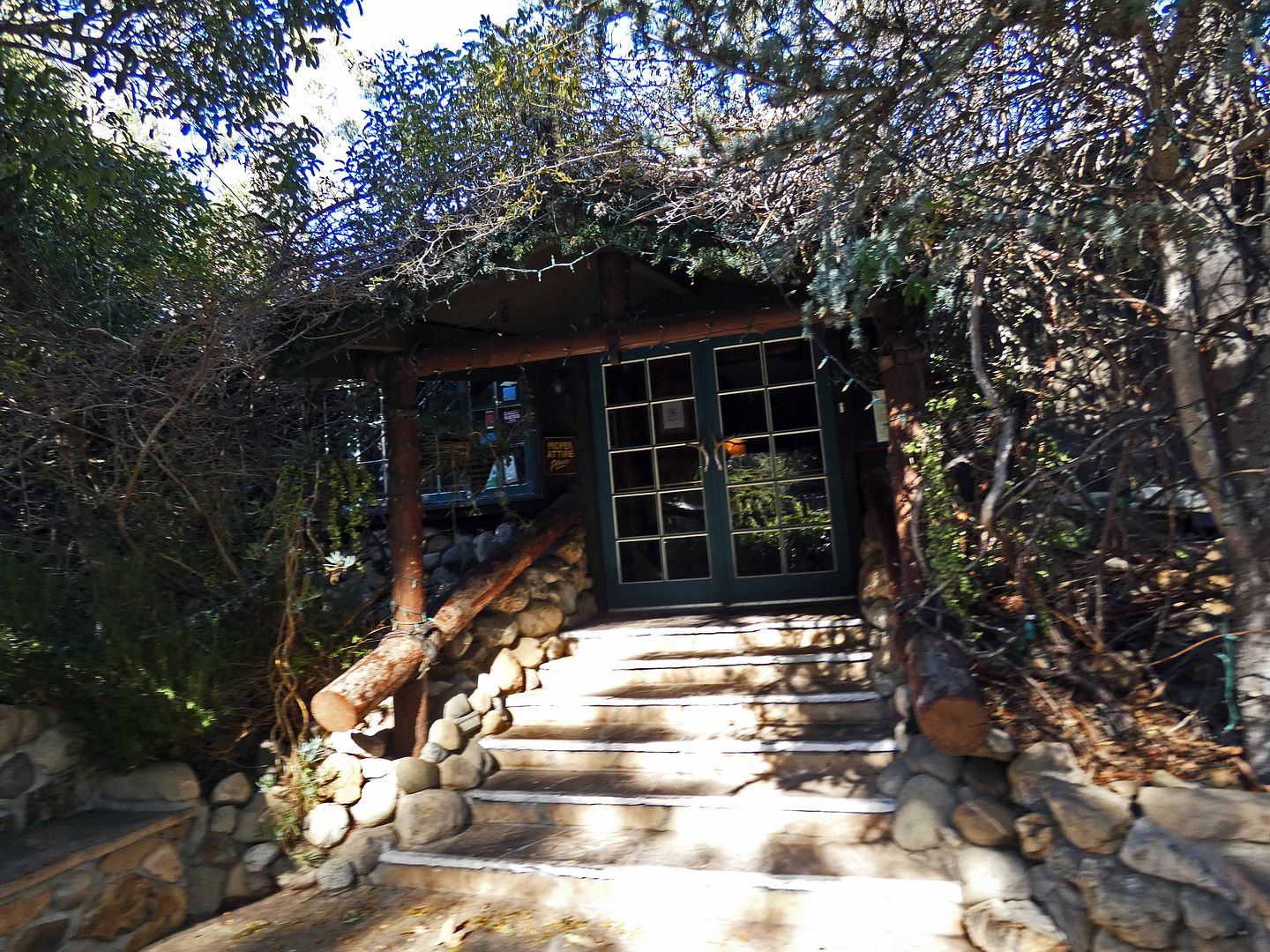 Of course, it doesn't
look
like it would be fancy—but that's the point. To get there, you've got to drive through the Santa Monica Mountains, near the entrance to Malibu Creek State Park, down winding roads where signs warn of deer crossings and urge drivers to share the road with horses and bicycles alike.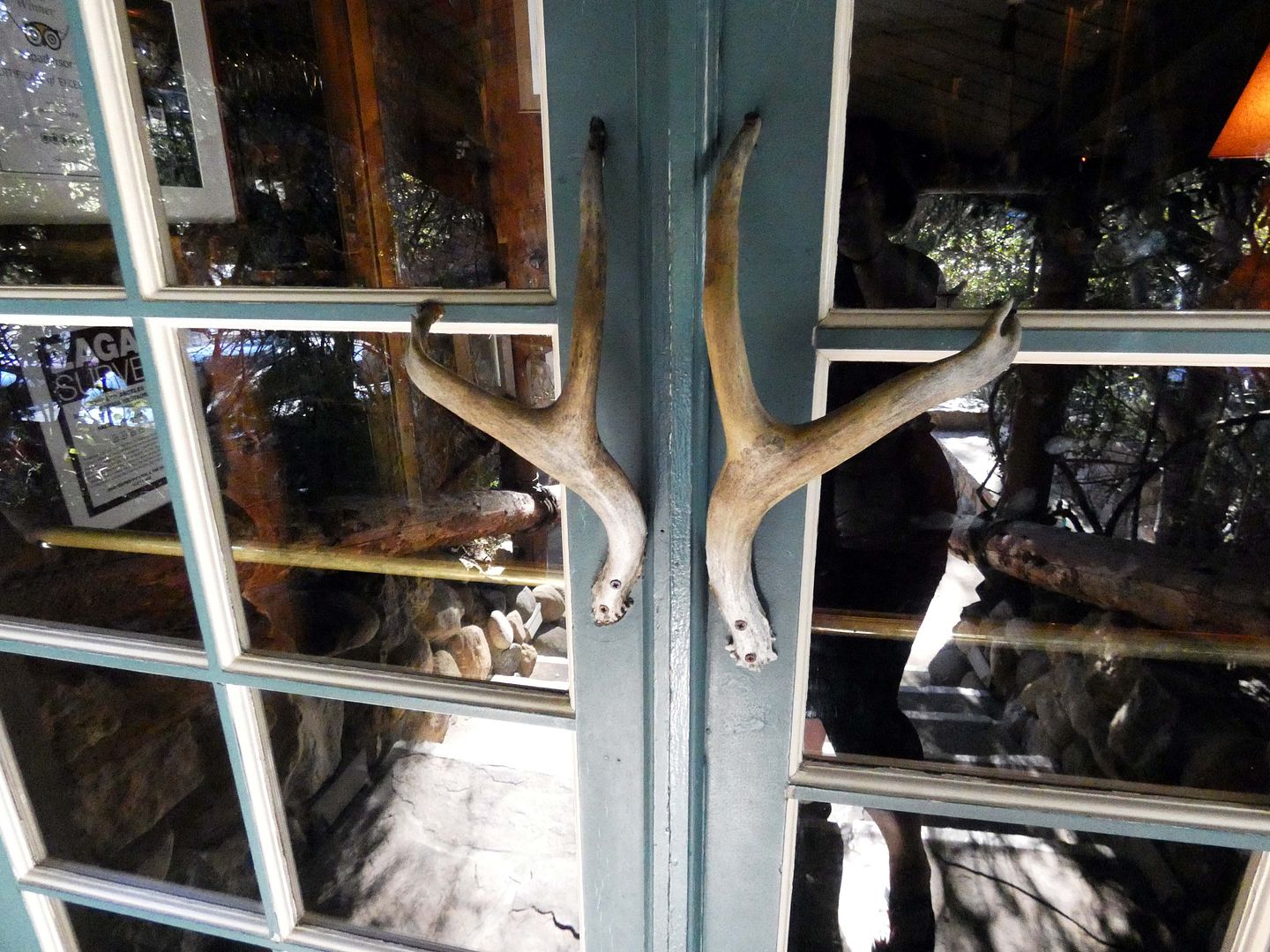 It's located in a stone-and-timber cabin you can barely see from the driveway and the valet drop-off, it's so hidden in the overgrowth of brush. But grab onto an antler door pull, and you enter a space that'll throw you back a century or more—before this fine-dining destination got sandwiched between the celebrity enclaves of Malibu and Calabasas.
The lamp stands by the host check-in have hoofed feet...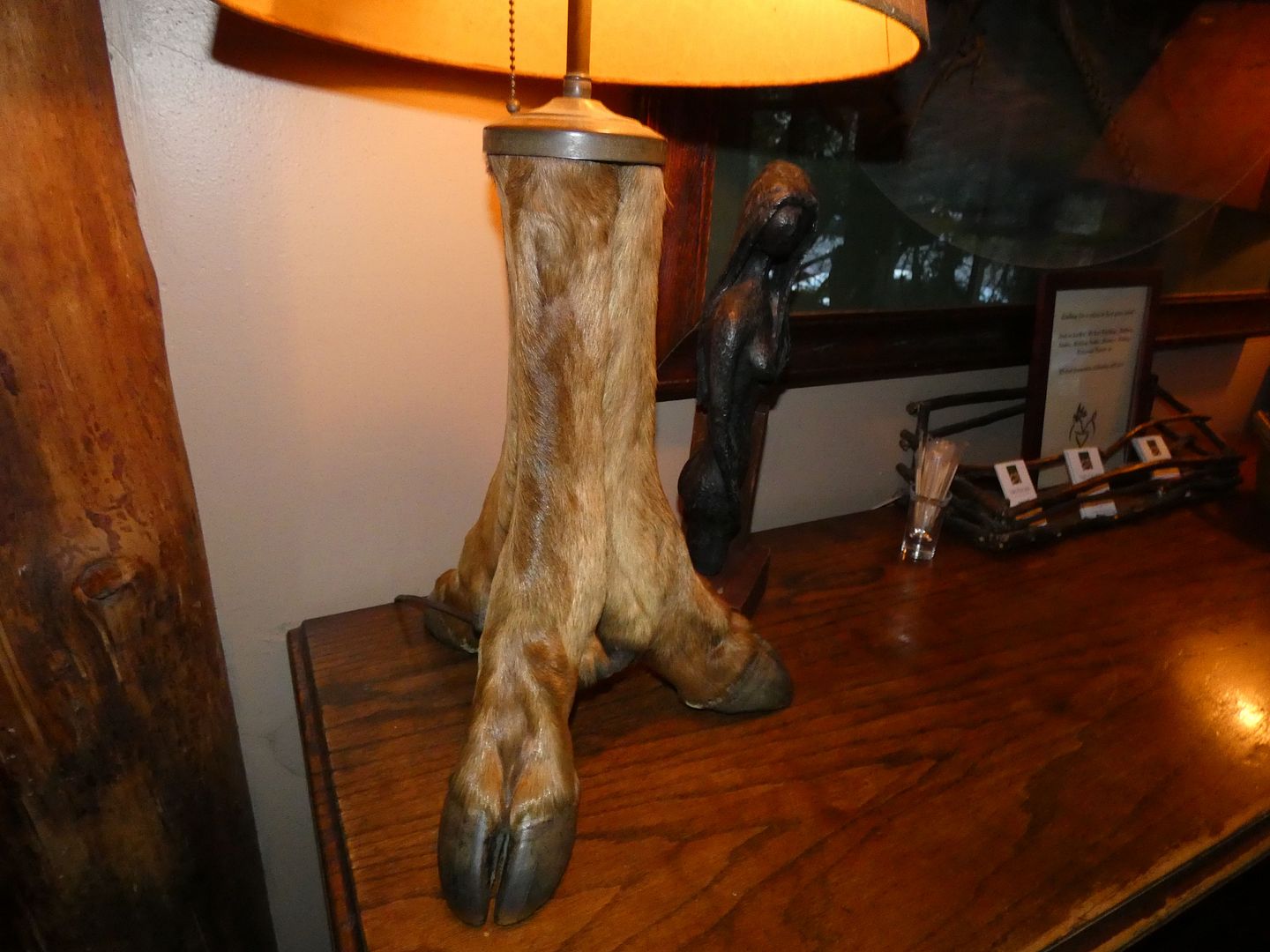 ...and that's just another small clue as to what's in store.
The building began as a hunting lodge around the turn of the last century and later served as the "Crater Camp" roadhouse. According to
Sunset magazine
, the area used to be a "jumping-off place for hikes into the narrows of Malibu Canyon." And according to a
Los Angeles Times
article
published 1/24/37
, it's the site of a crater of an extinct volcano. Crater Camp Drive still runs through the area—also known as Las Virgenes Canyon, formerly known as Monte Nido—just a thousand feet or two away from Saddle Peak Lodge.
There are reports that it used to be a Pony Express stop—but the Pony Express never came through Southern California. More likely, it helped serve the Butterfield-Overland Stagecoach Line. And maybe some of the
motorcyclists
who used to race there.
According to the
Michelin Guide
, "This log cabin once drew Tinsel Town's finest, including Charlie Chaplin, Clark Gable and the Rat Pack." It did appear in an episode of
Perry Mason
. Scenes from
Tarzan
were shot nearby. And there's some evidence that
Jane Russell
and
Leo Maloney
frequented the area. But all-too frequently, people just love to imagine old Hollywood stars visiting the same places we go today. (After all, back then, 29 miles from Hollywood was
really
far.)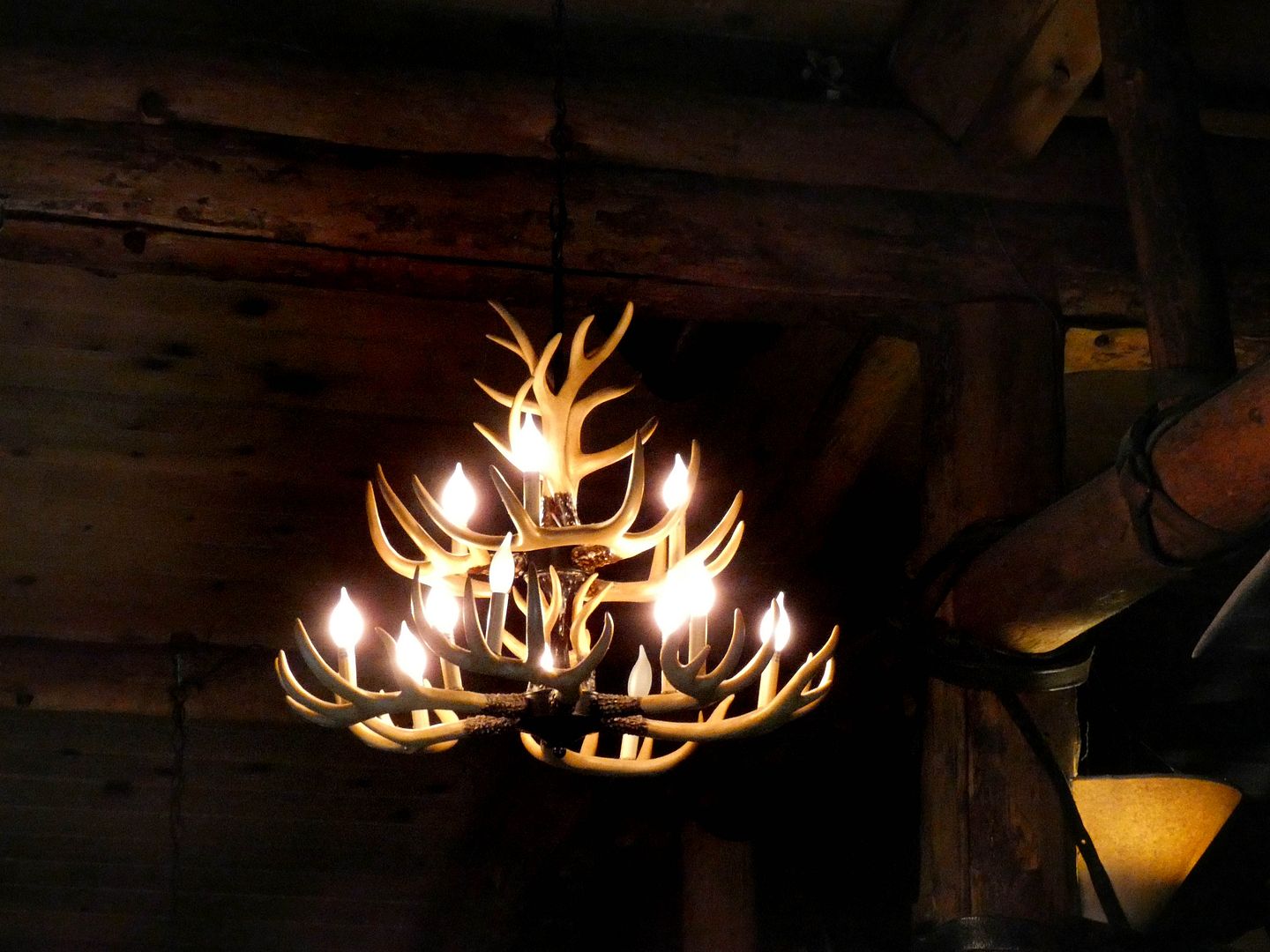 It's been Saddle Peak Lodge at least since
1946
, when
newspaper clippings
show that a cafe with fountain operated under the name under the ownership of two-time World War veteran and former Hermosa Beach mayor Arden R. Matthews, who
leased it in 1945
, along with Ida H. Kurt. In the 1960s, Bud and Jean Simmert started a two-decade stint at the helm. Al Ehringer took over in the 1980s, and his wife Ann Ehringer bought him out in 1992—but since 2016, it's been co-owned by Deep Sethi and his son Hargun (much to the chagrin of Yelp reviewers).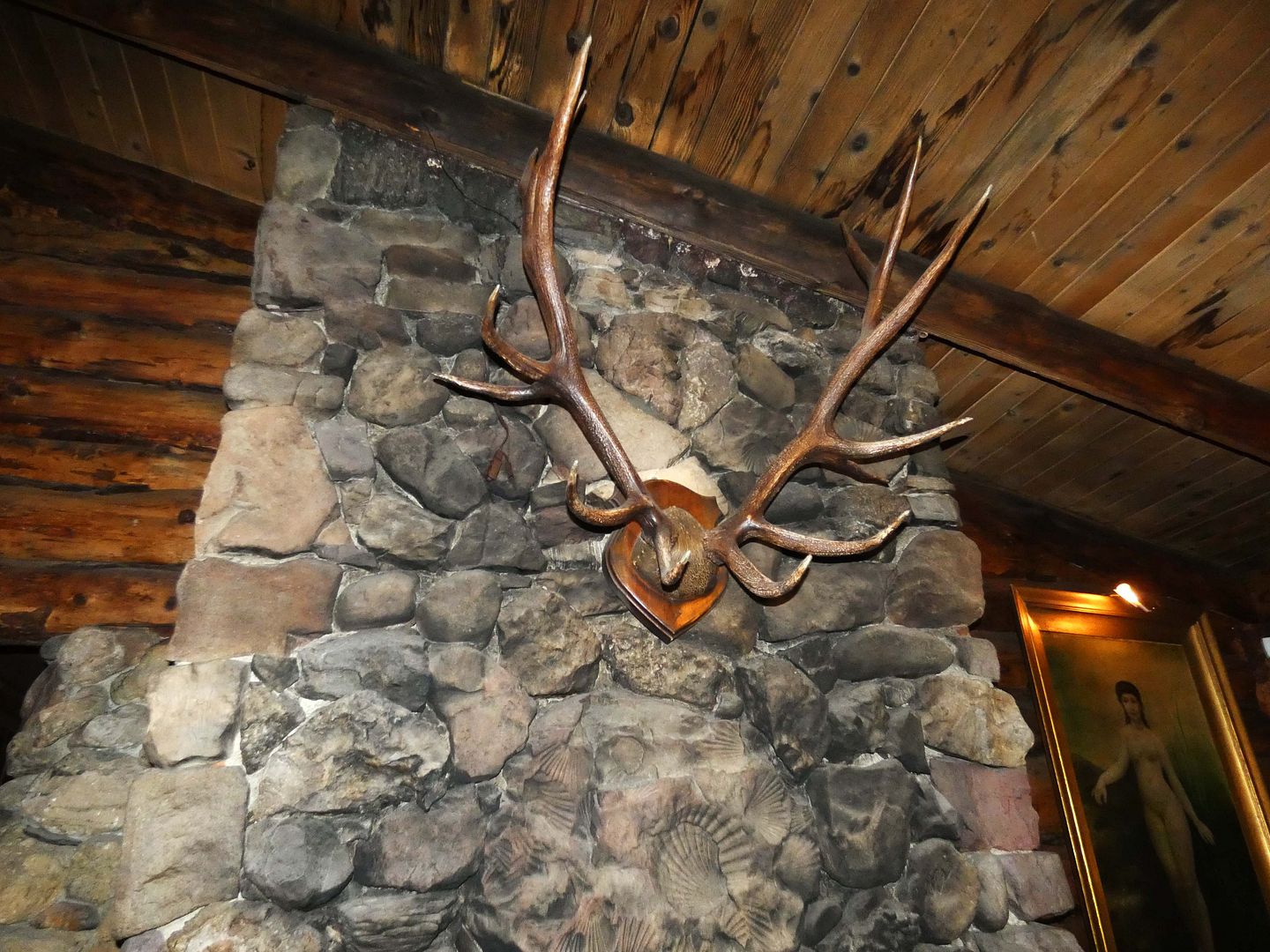 Ventura Blvd.
reports that a lot of the more rustic decorative details date back to only 1985, when fake log cladding was added to the interior walls and seashell-fossiled stonework was added to the fireplace. (The stones, however, are real—and were collected from nearby Malibu Creek.)
Historically, it's served a variety of wild game meats—emu, bison short rib, venison,
caribou
—currently offered in a rotating selection of chef's "trios." That selection goes beyond the local fauna that roam the hillsides of the Calabasas Highlands and the nearby Saddle Peak, from which the lodge gets its current name.
For my meal, I settled into a small, two-person table (I was dining solo) next to a taxidermied badger...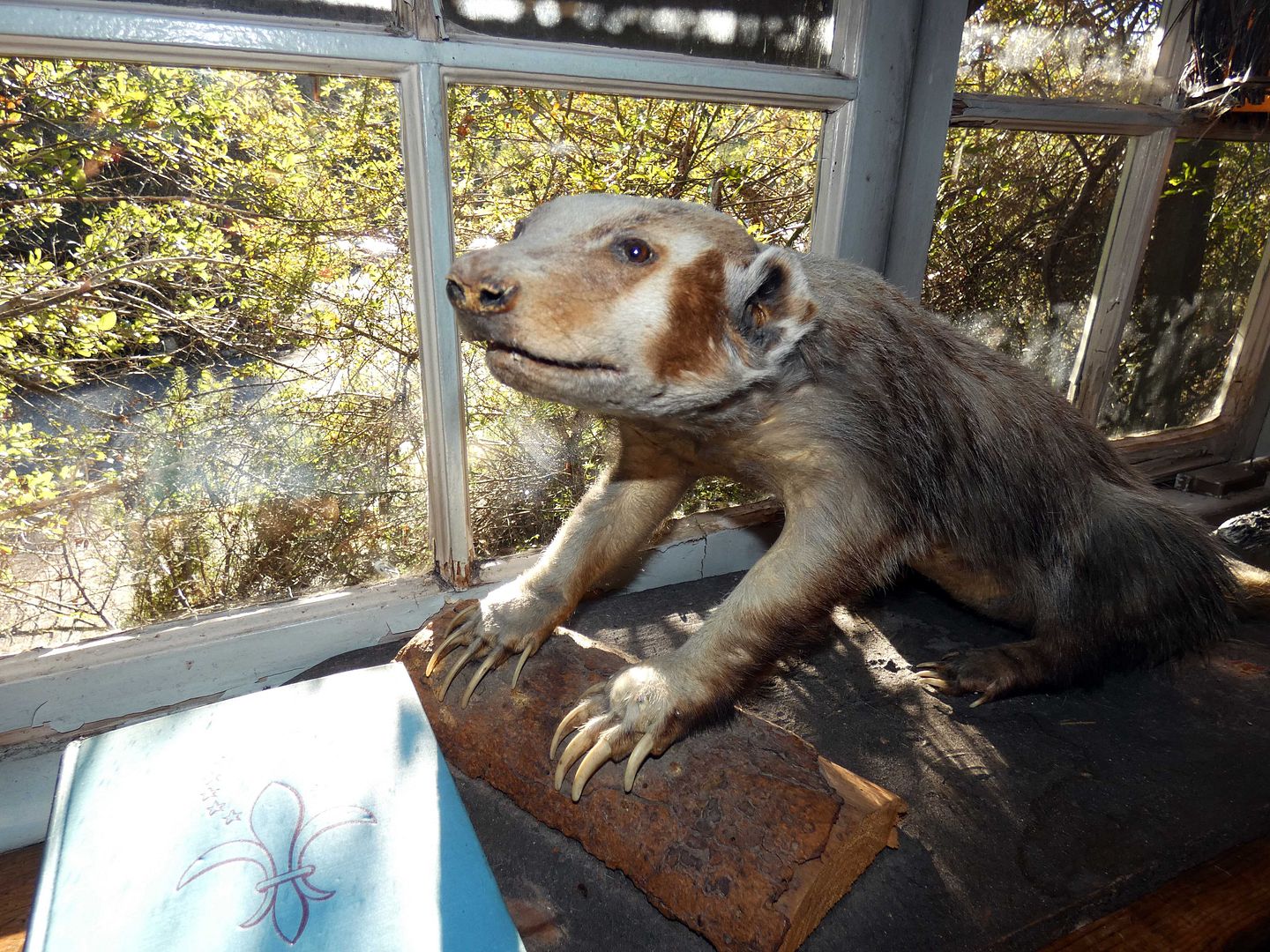 ...who looked at me suspiciously, as though I might try to take a nibble out of him.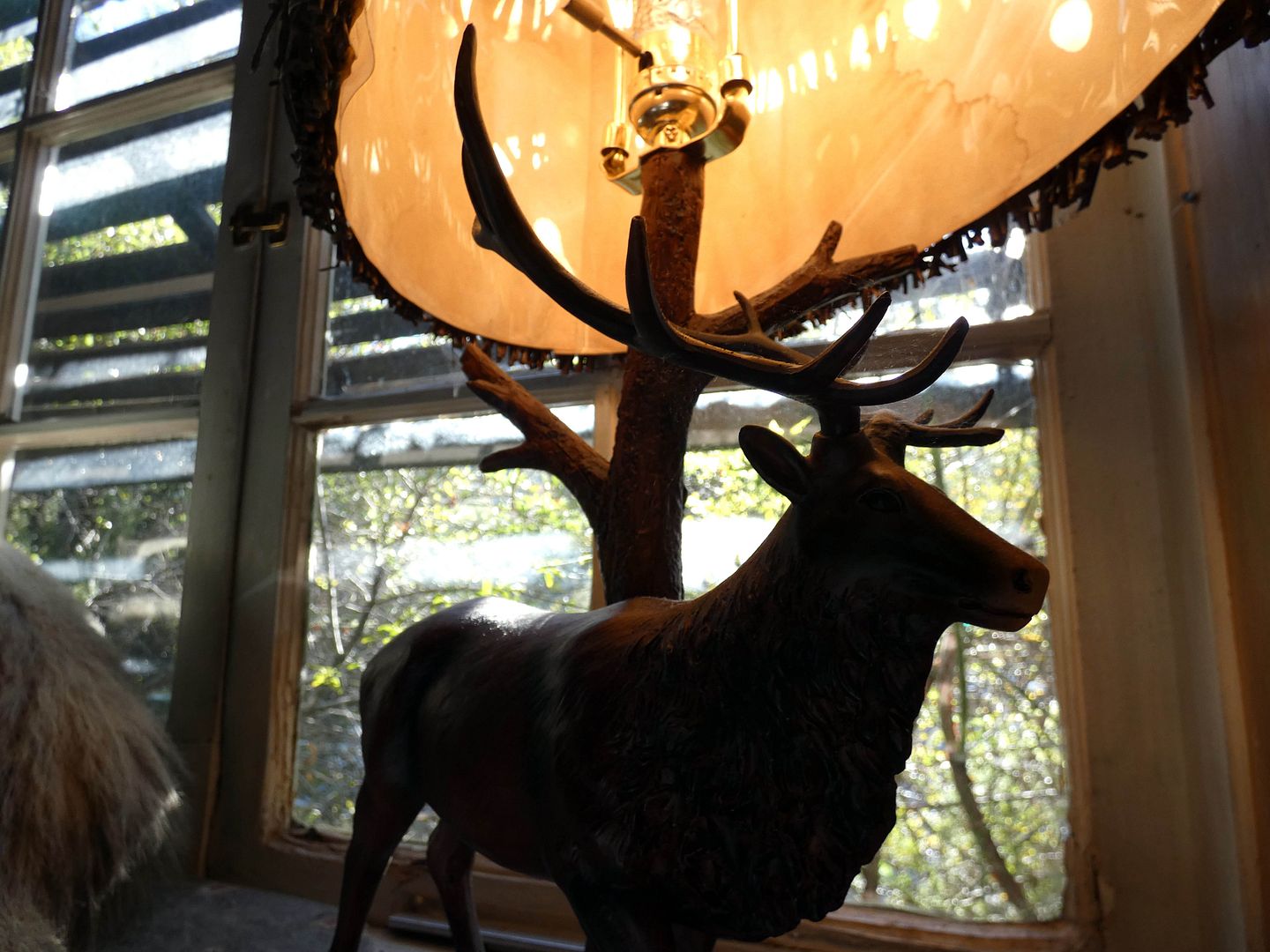 If I'd been sitting in the added-on upstairs—the old place used to just be the front portion, where you walk in, and the bar, but a second floor and back dining area and patio were added later—I would've borrowed a book to read in the library-like setting.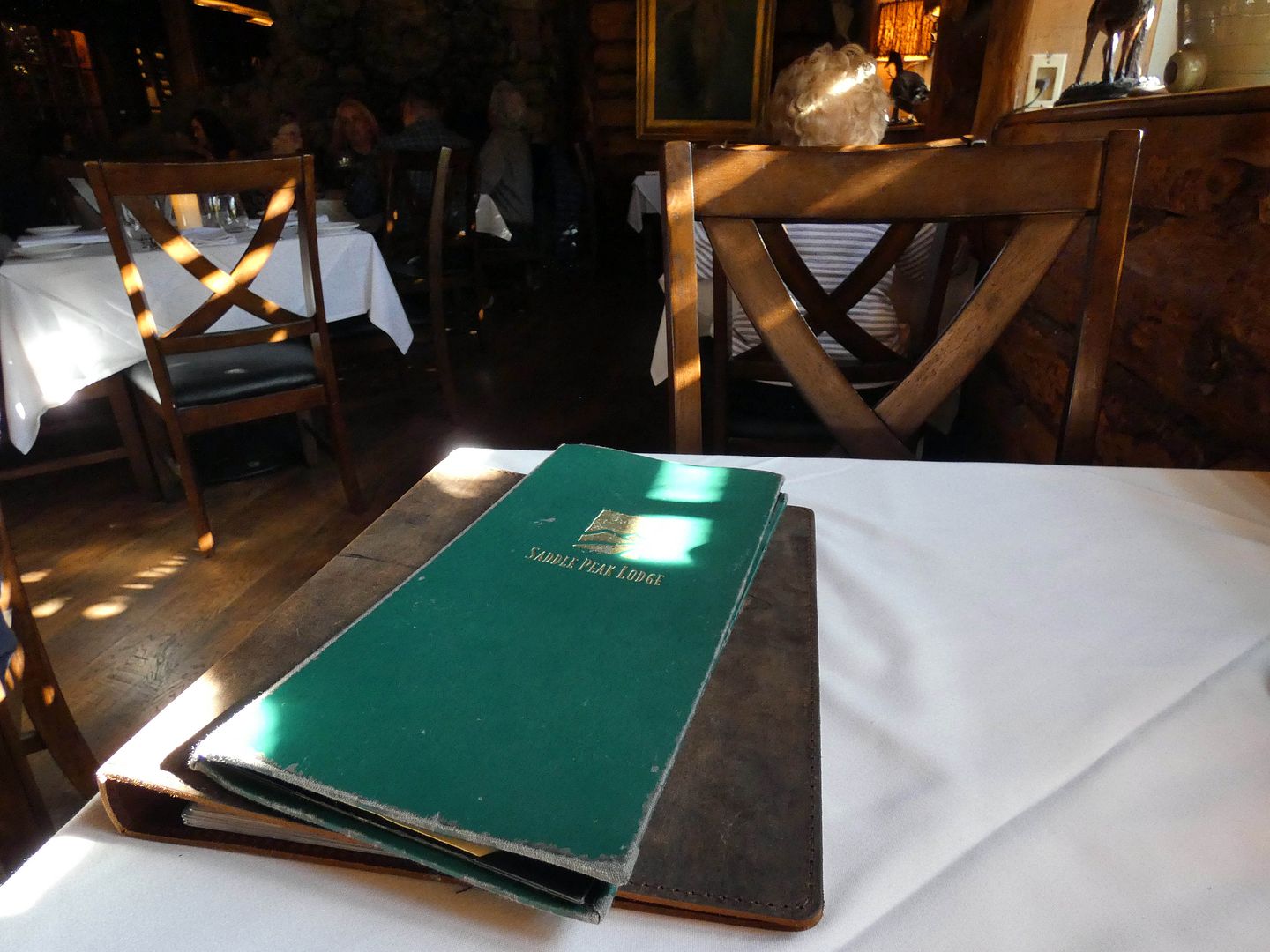 But sitting alone with nothing to peruse but the menu and the wine list, I found myself gazing at the creatures that surrounded me at every turn. (Much of the taxidermy specimens have been donated to the restaurant by patrons and neighbors.)
Sipping on a dirty Hendricks martini with blue cheese olives—an off-menu option for Thanksgiving that I asked for and they granted—gave me something else to do.
So did the excellent warm dinner roll...
...with its piped butter and flaked salt accompaniments.
I decided if I was going to Saddle Peak it for Thanksgiving, I was going to really do it up and order the most Saddle Peak-ish items off the prix fixe menu, including the grilled pheasant Caesar salad...
...bison tartare with crispy onions and capers and aioli dabs (but no toast to spread it upon)...
...and seared New Zealand elk tenderloins (perfectly medium rare but a bit heat lamp-y for me).
Pity the vegetarians who try to go and get stuck with quinoa as their entree. At least they can enjoy the toffeed bread pudding with vanilla bean ice cream, which was excellent.
I think I probably don't need to go back again.
Of course, I can say that now. But give me time to let the regret start seeping in. I'm sure I've missed out on something (like the upstairs).