A couple of weekends ago, I decided to spend nearly four hours driving from Los Angeles to the East County San Diego backcountry to visit an "Alpaca Haven in the Hills"—Hazard Alpacas in Jamul, California.
I'd been wanting to go for what seemed like years, but I never seemed to be available during their once-monthly Open Ranch Days.
Of course, I knew the Huacaya alpacas would be worth it once I got there...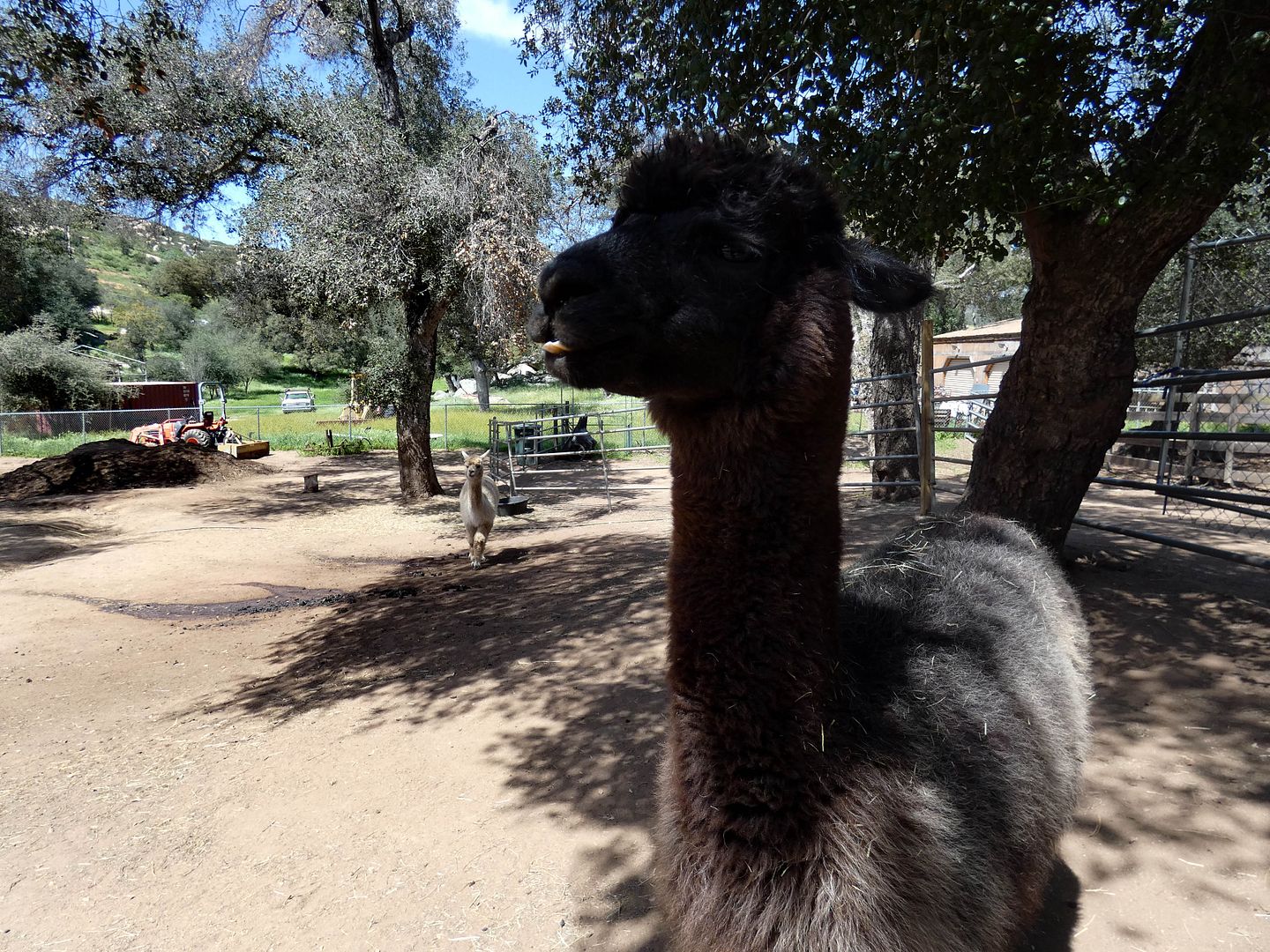 ...even though I'm not currently in the market to buy one.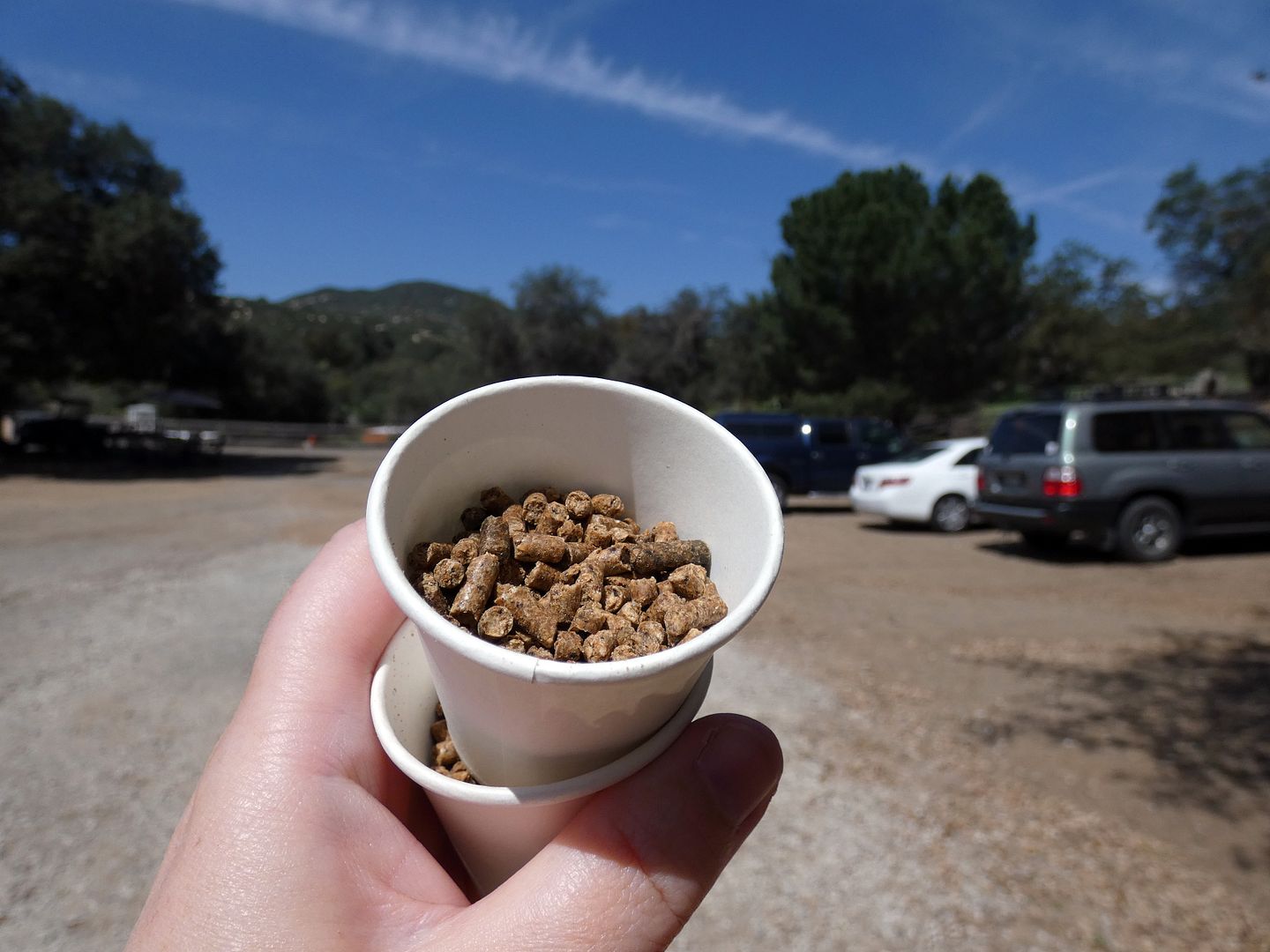 I am, however, happy to throw a couple of bucks in the jar to get some pellets to feed them for an hour or so.
They're just so dang cute. They're like all my teddy bear dreams of childhood coming to life.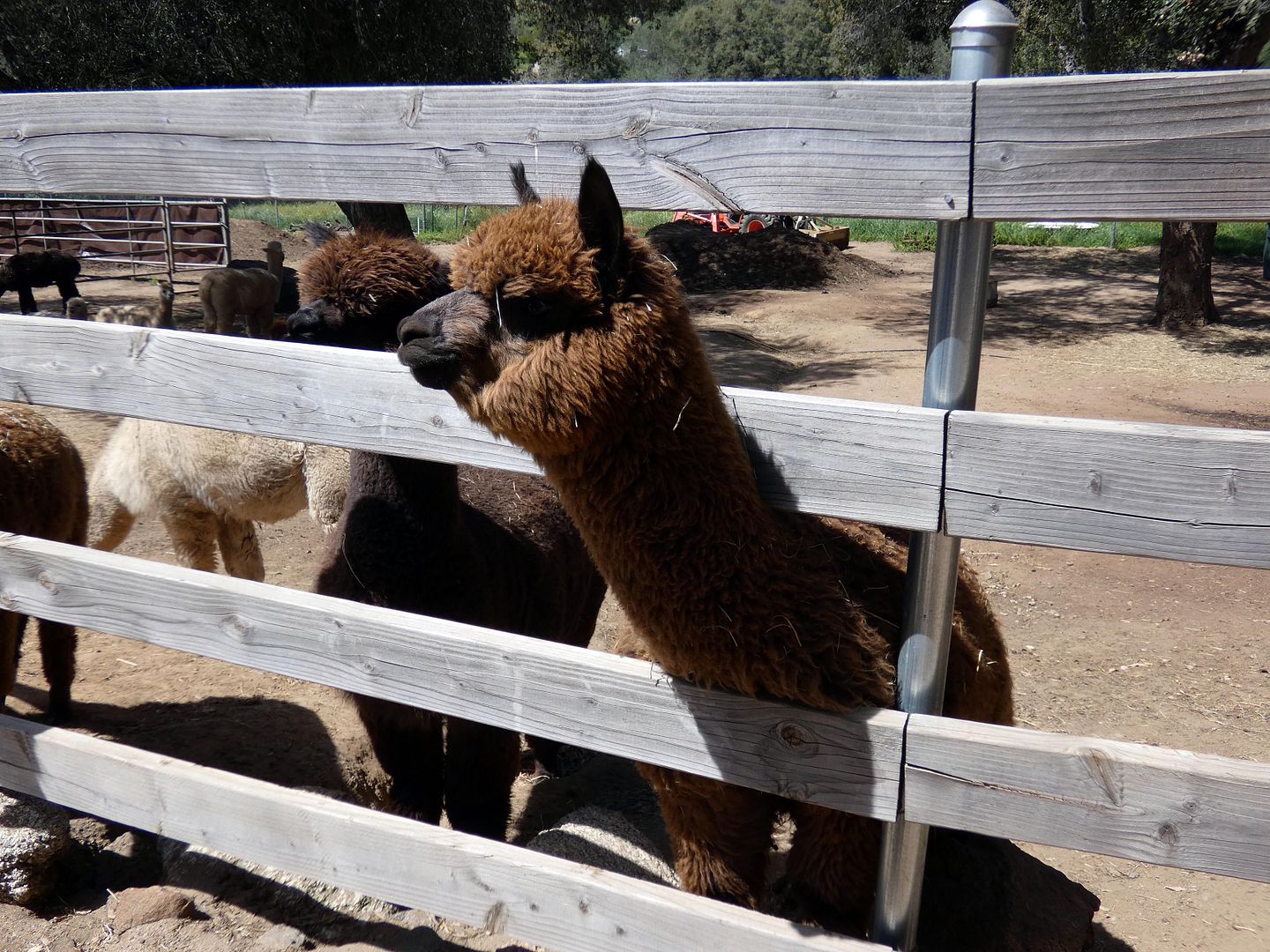 Who needs a Teddy Ruxpin when you could have an alpaca?
I was eager to get to know all their personalities—because no two alpacas are ever really the same.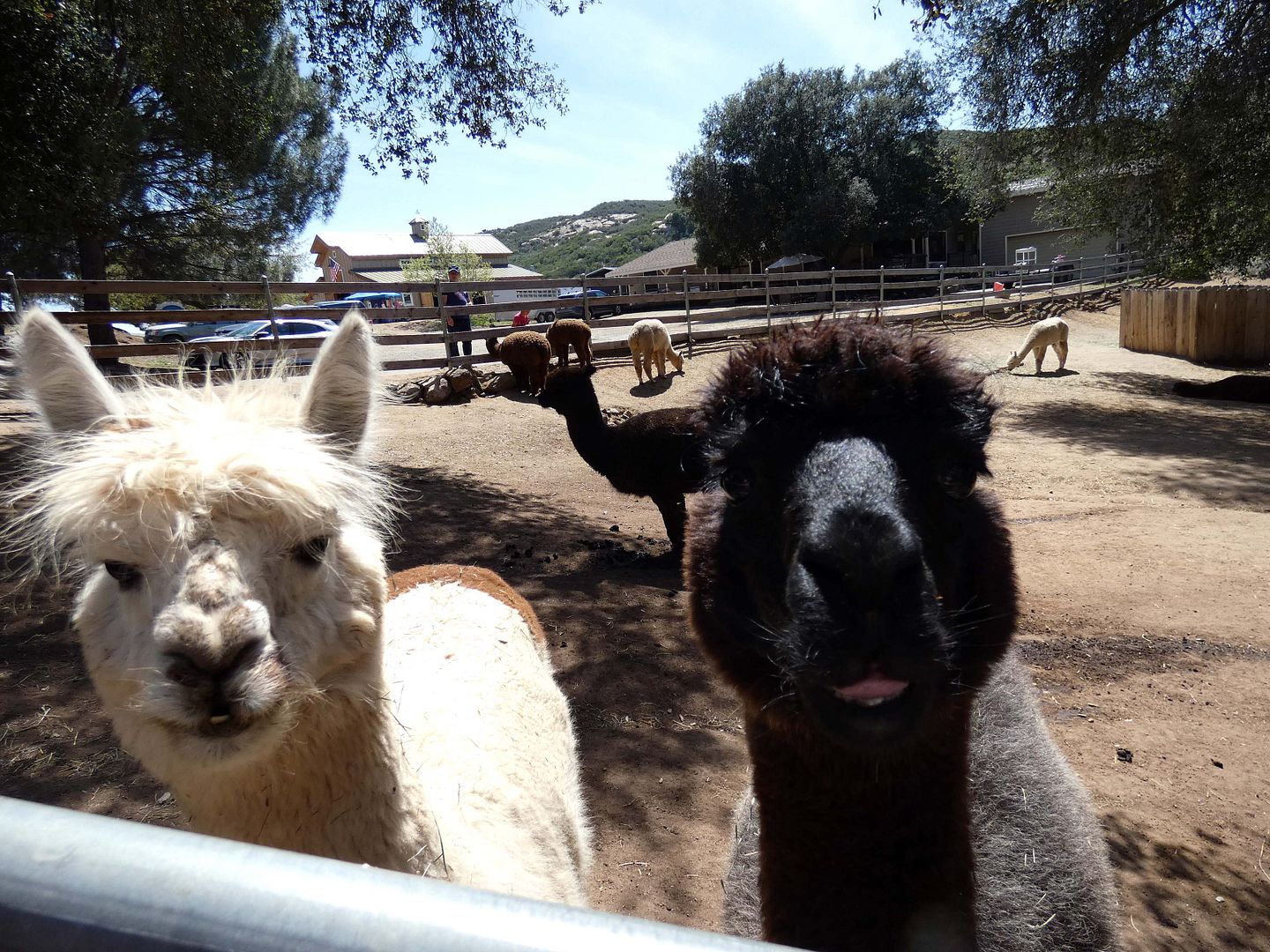 Some are derpy...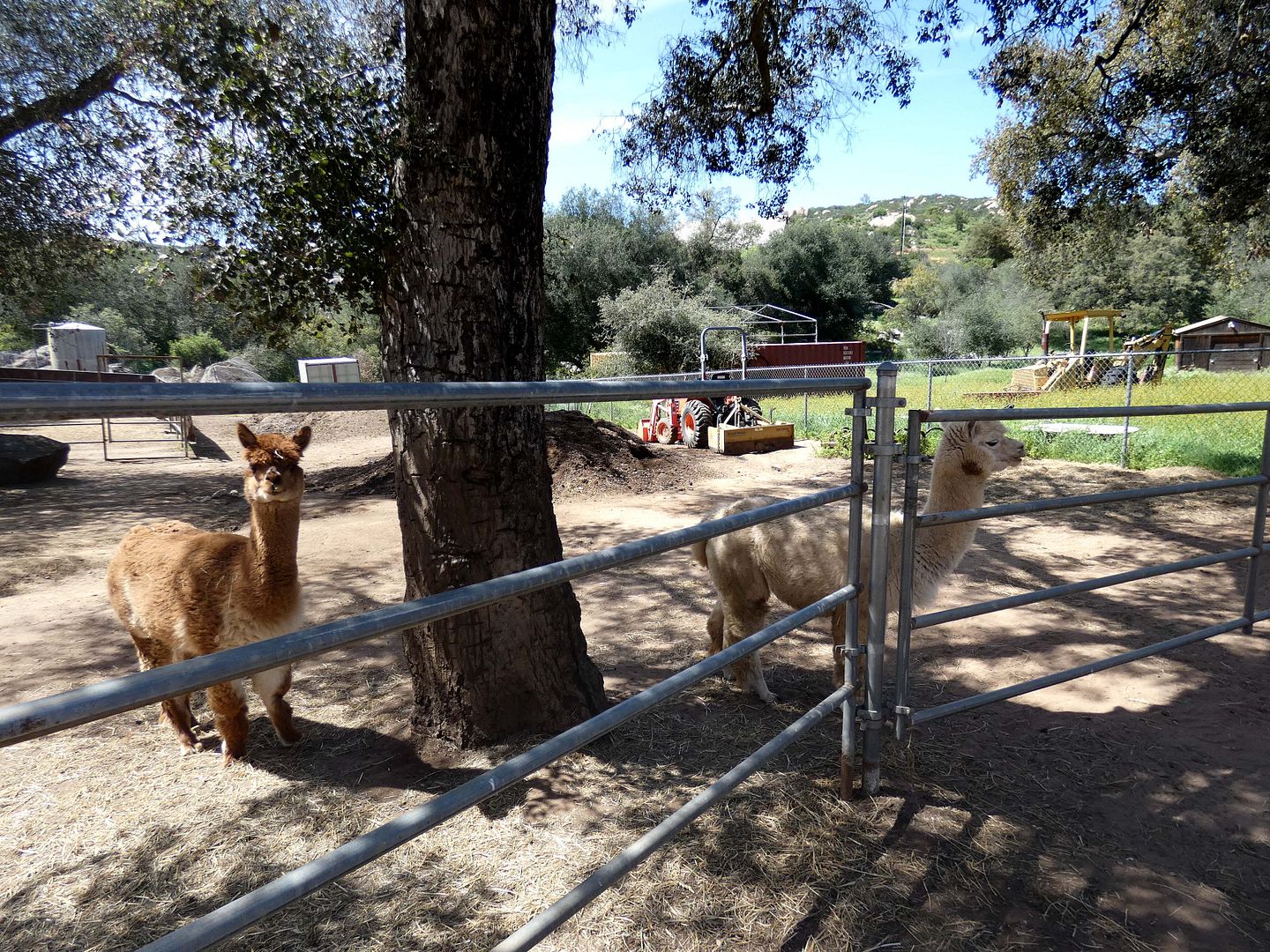 ...and some are curious, while others are standoffish.
A little shake of a food container can usually get their attention, if they don't respond to my cooing.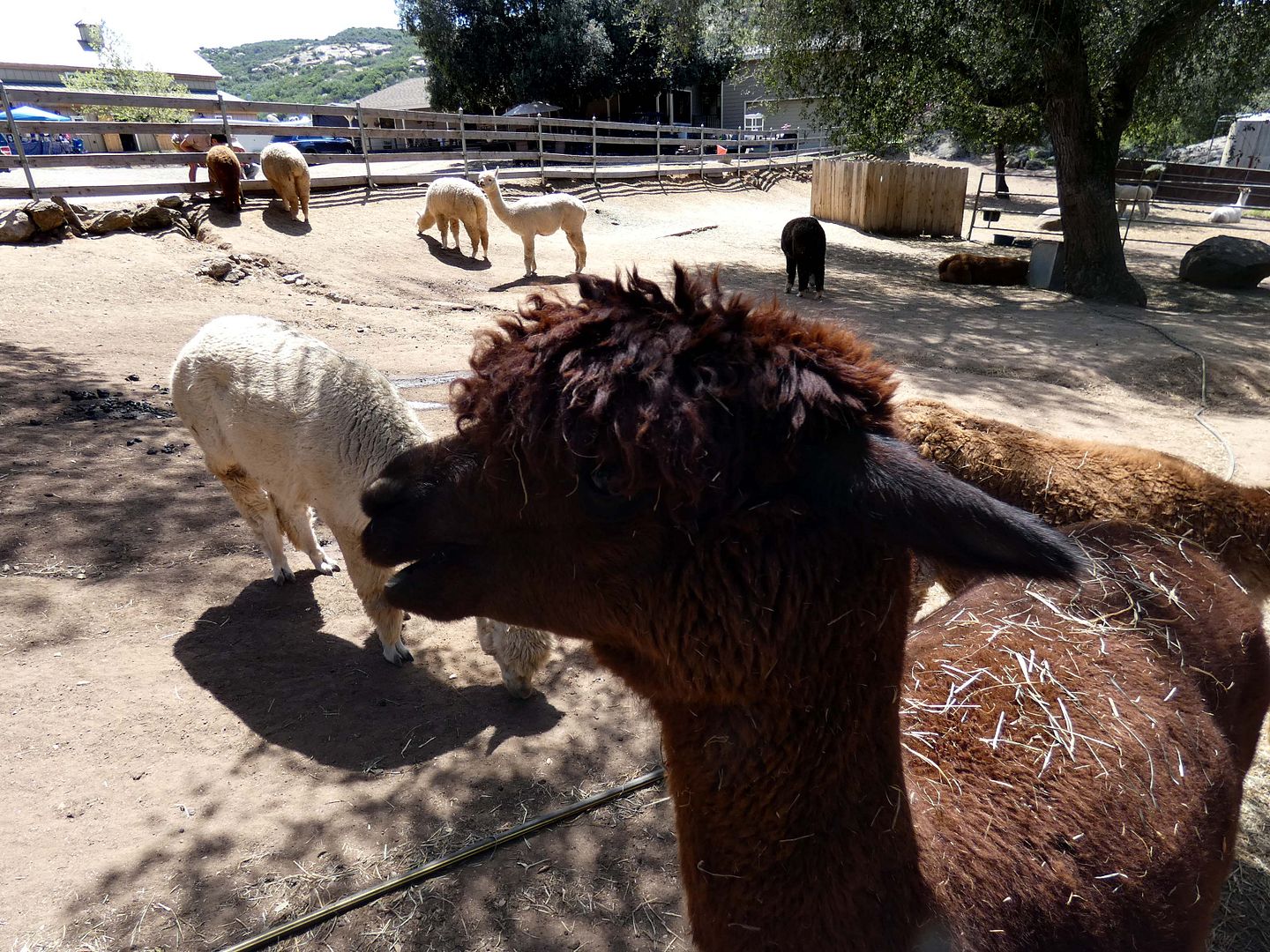 But they can be easily distracted.
A little patience, however, pays off...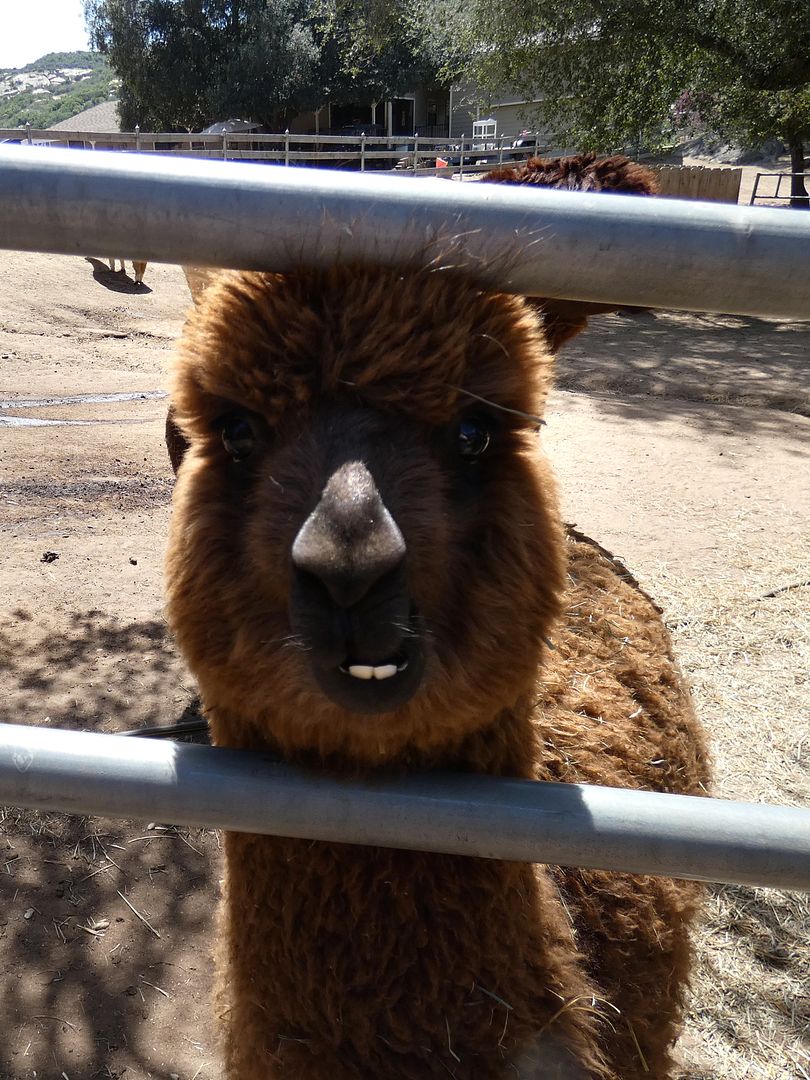 ...and then one sticks its snout through the fence...
...hoping to nibble out of your hand (or, if they had their druthers, straight out of the paper cup).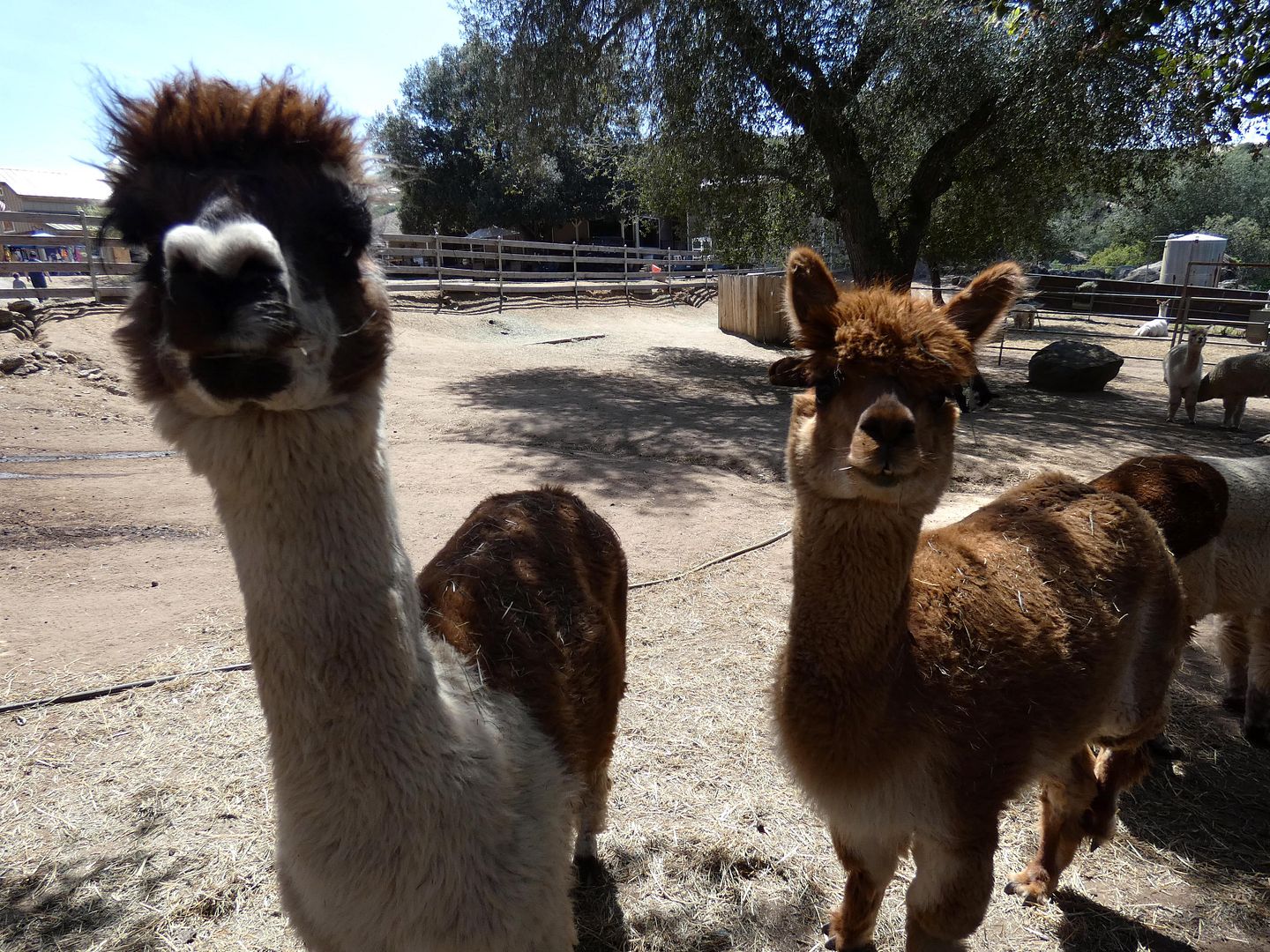 After spending some time with the girls (and getting to scratch a few of their necks)...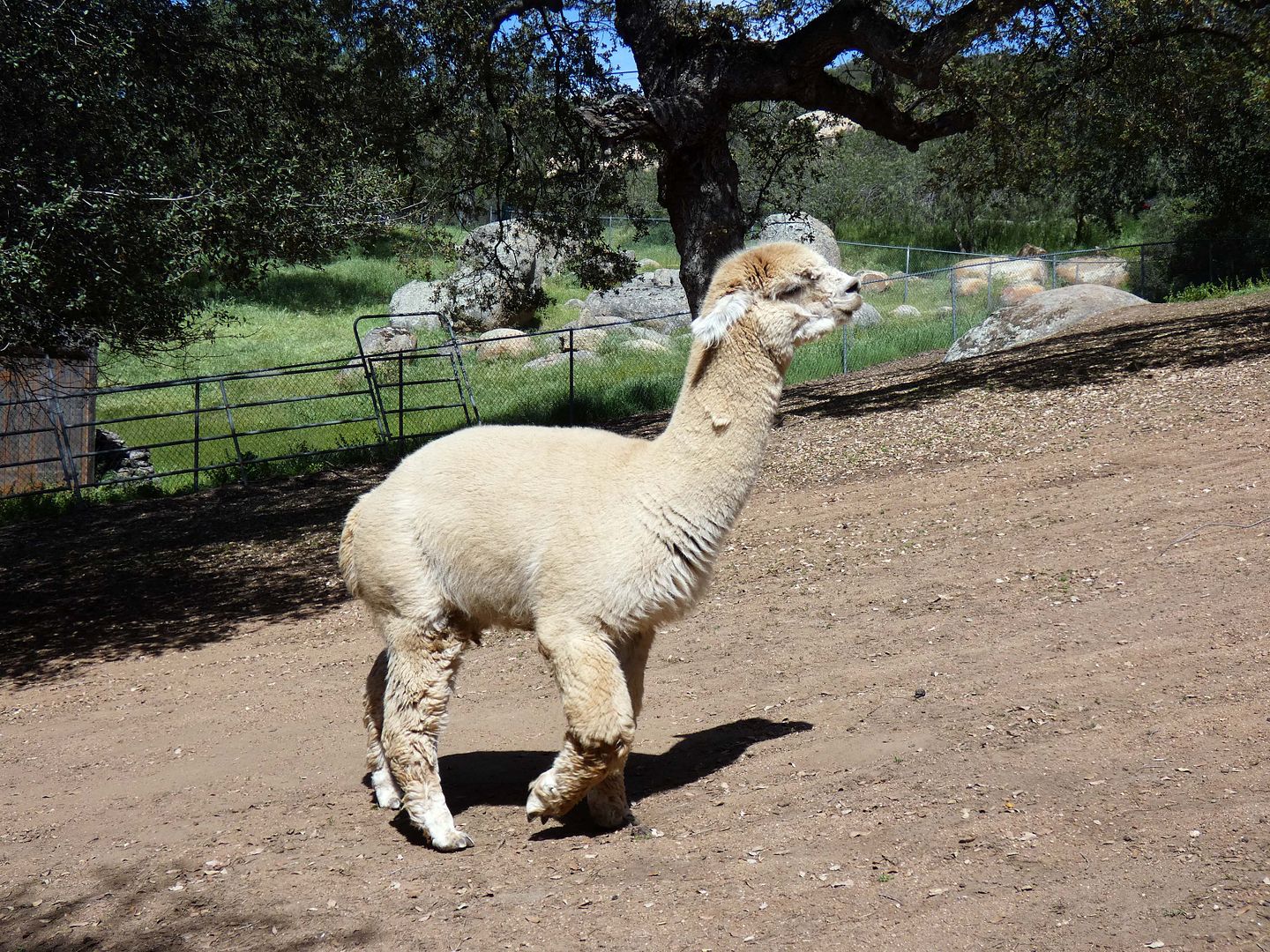 ...I headed over to the boys...
...who were surprisingly more mellow than their female counterparts...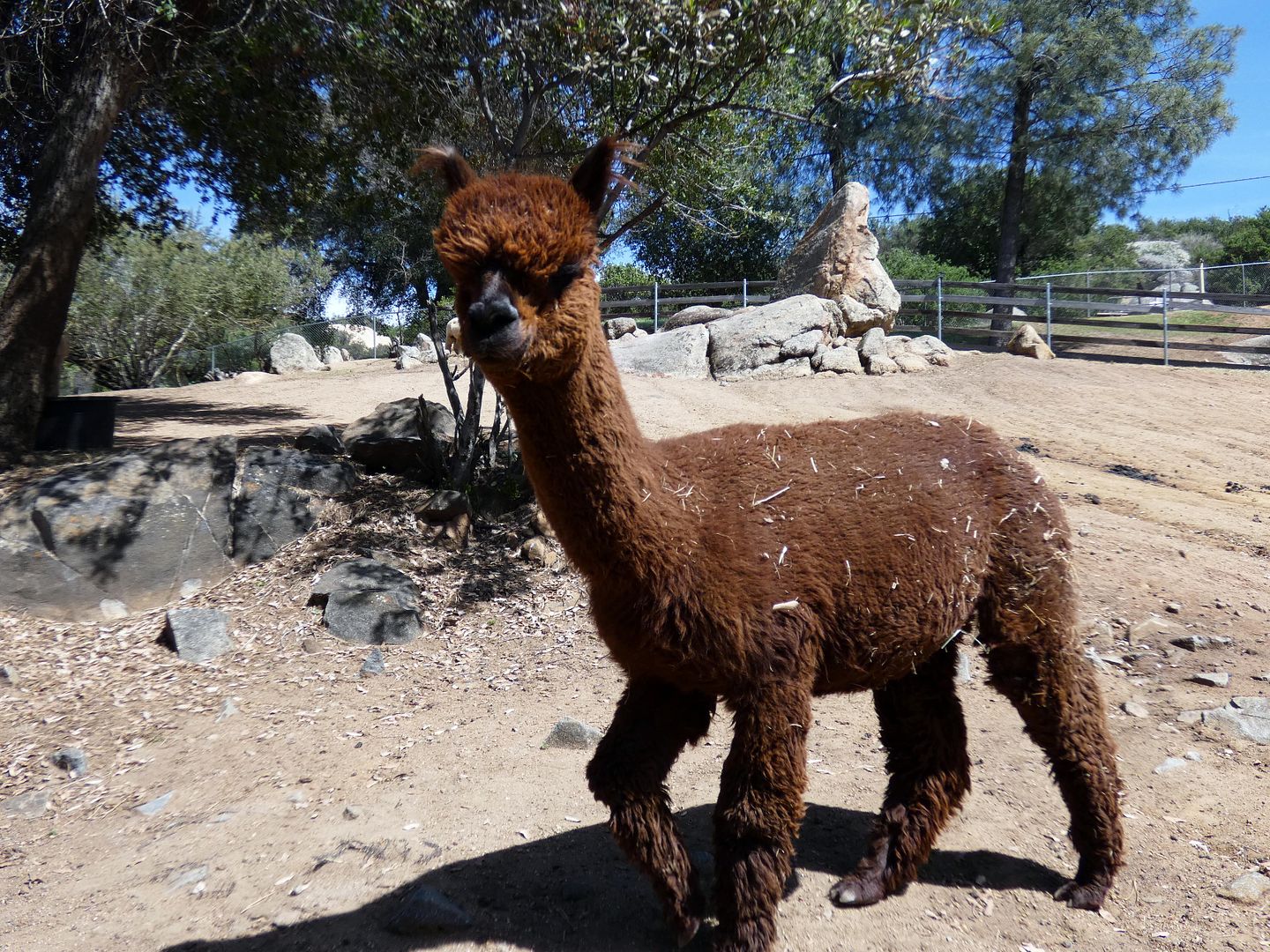 ...which is the opposite of what you'd expect.
Maybe it's not their mating season (though technically, alpacas can breed anytime).

Even when alpacas get a bit feisty, they're still pretty gentle...
...and relatively mild-mannered.
They smile at you...
...and even get a bit goofy.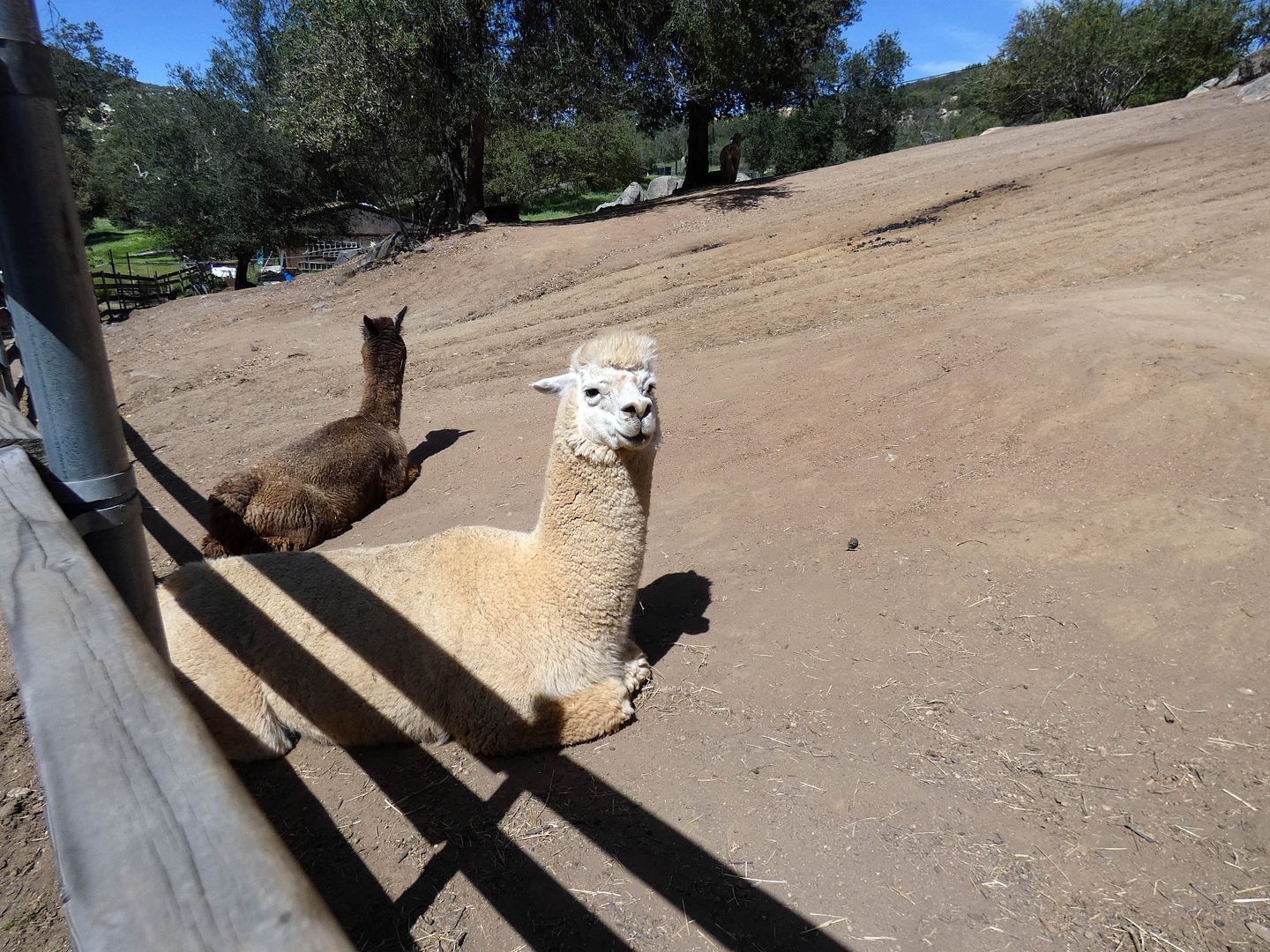 Some of the boys acknowledged I was there—but they weren't bothered enough by my presence to walk away or really do anything more than glance over their shoulders at me.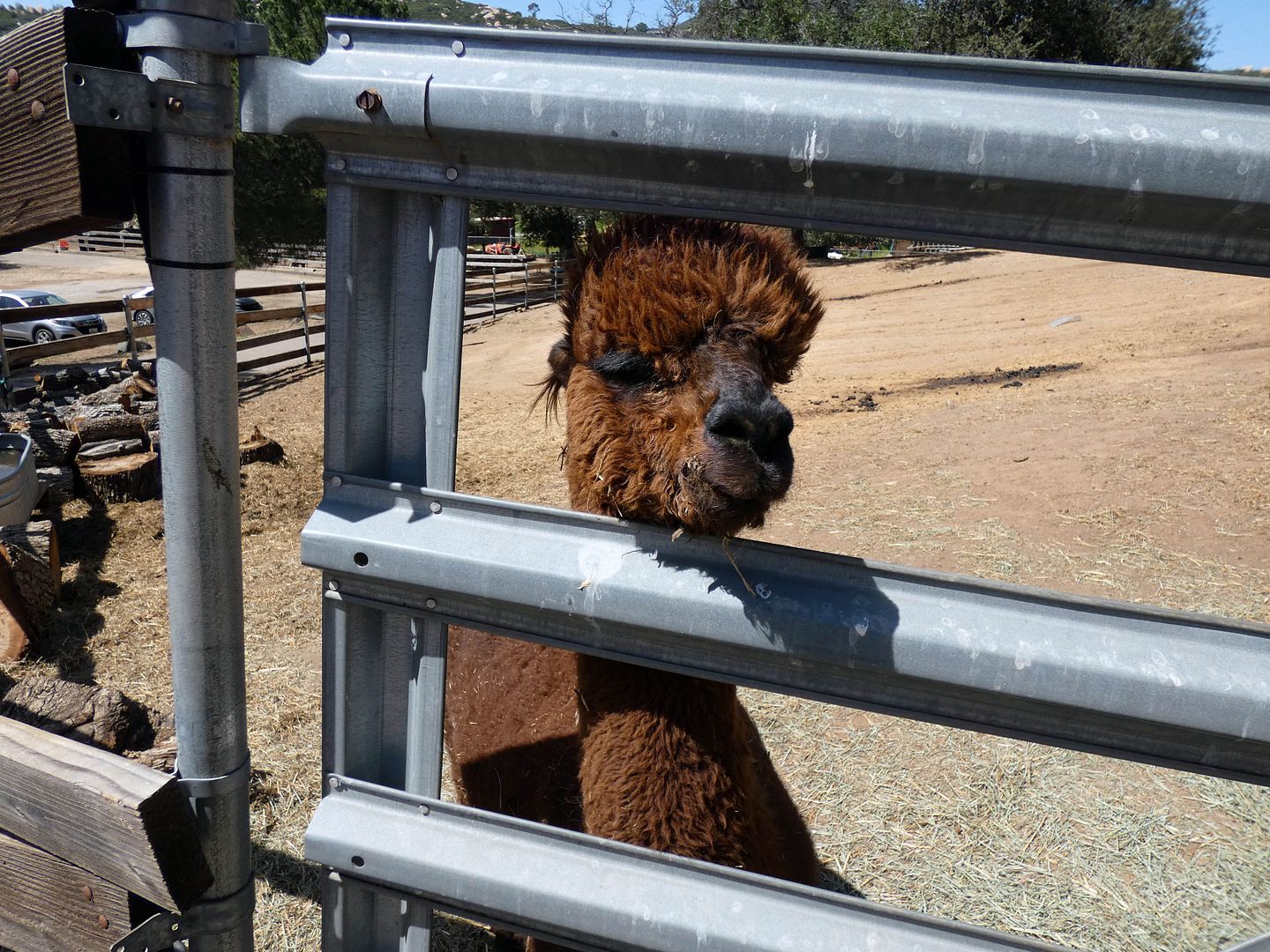 As I was wrapping up my visit, one of the males seemed a bit flirty and gave me one of those "Come hither" looks...
...which I then realized was for the last remaining bits of food in my cups.
Thanks to Patti Hazard for the opportunity to visit!