I've been
mostly
self-isolating over the past few months
—remaining in
the safe confines of my car
if I've gone out at all (usually just to get something to eat or go look at stuff).
But if there's anything that could get me out and intermingling with the
contaminated
public at large, it's the news of a newborn baby alpaca (a.k.a. a "cria").
I'd already been thinking about crossing county lines to visit an alpaca ranch in Temecula for its shearing open house...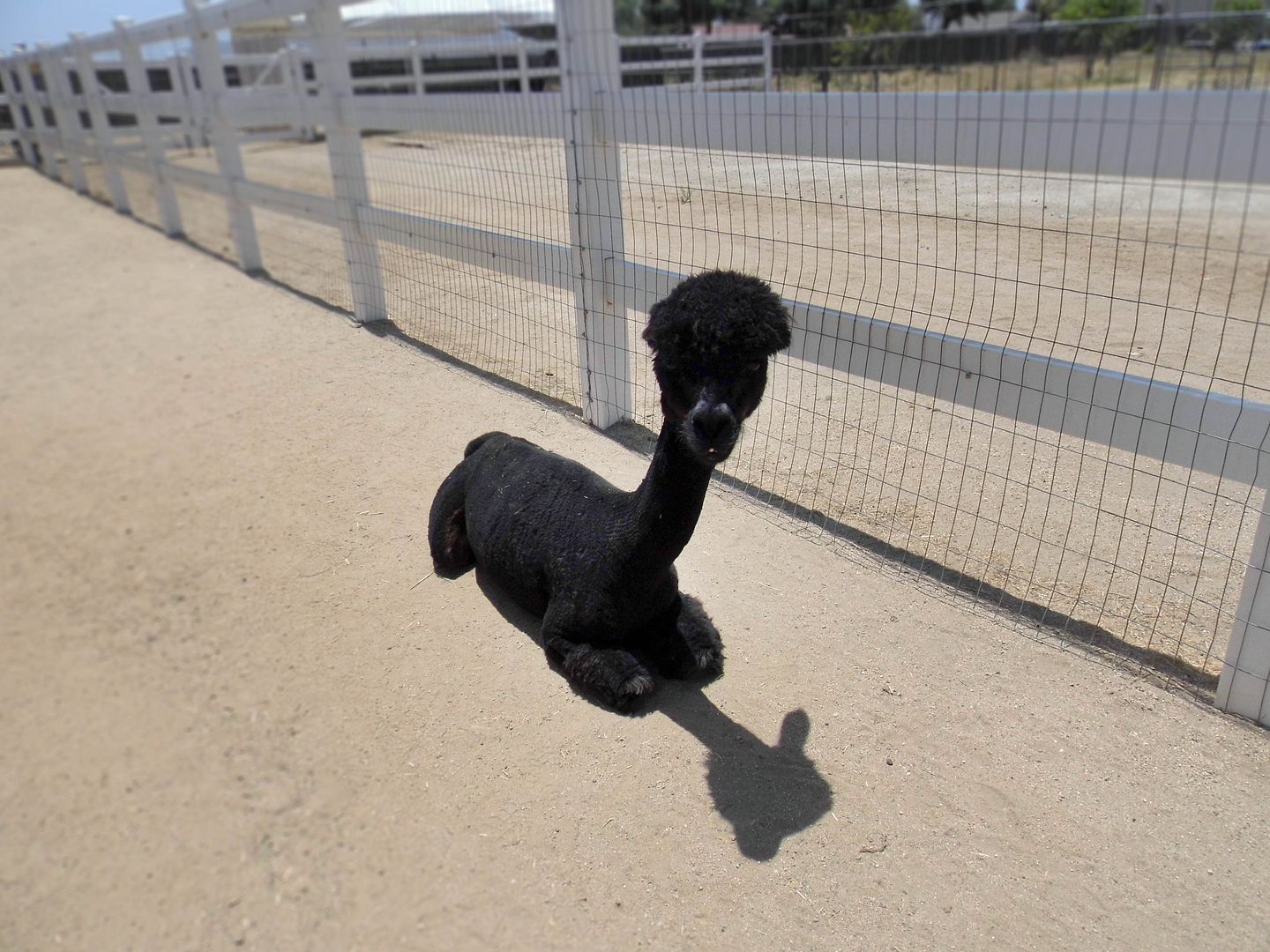 Prada
...but there being yet another alpaca ranch nearby, that I could hit on the same long drive, sealed the deal.
I mean, a double dose of
adult
alpacas would normally be enough to draw me out on a Saturday, especially one when I had no other plans.
These aren't normal times, though.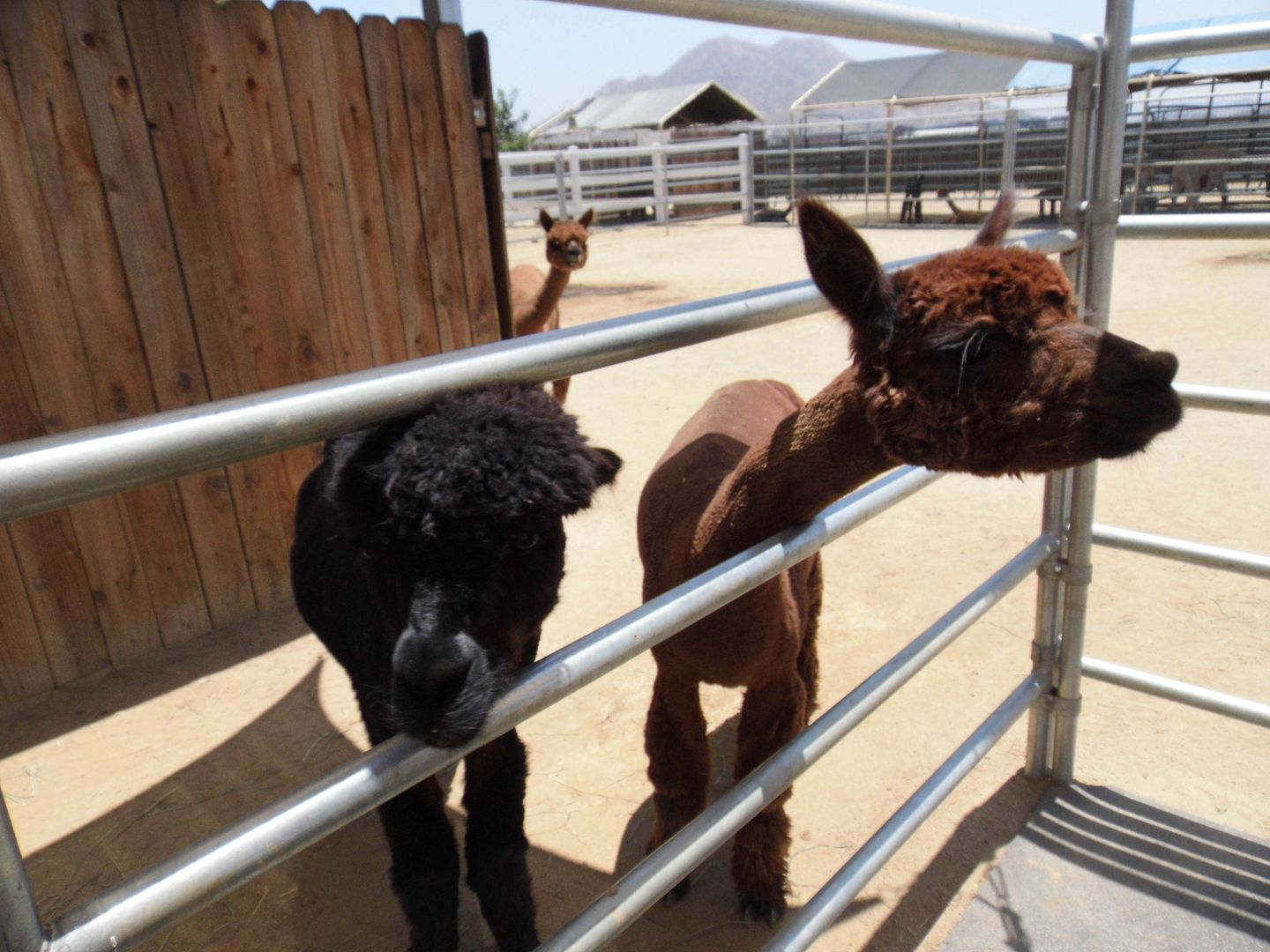 And there was something about visiting a couple's backyard in Riverside County—Art and Val Bradford of Alpacas of Menifee Valley—to visit some just-sheared yet still-fluffy Huacayas that made me feel like everything was OK.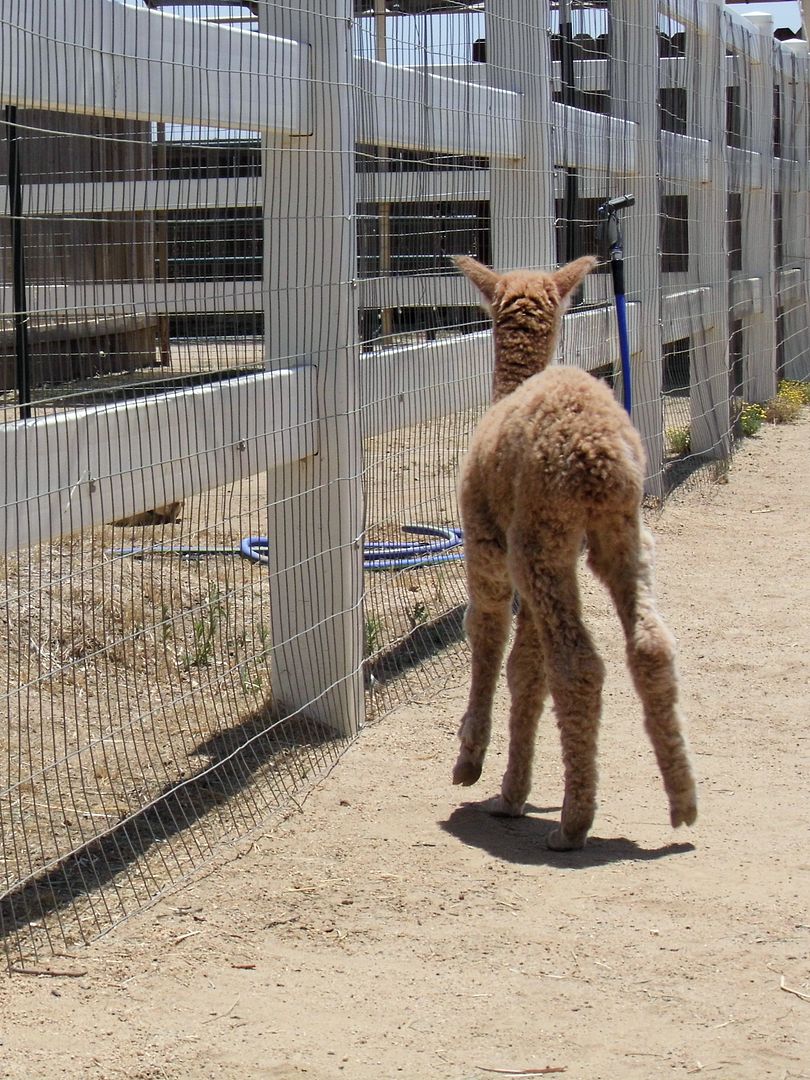 Life goes on.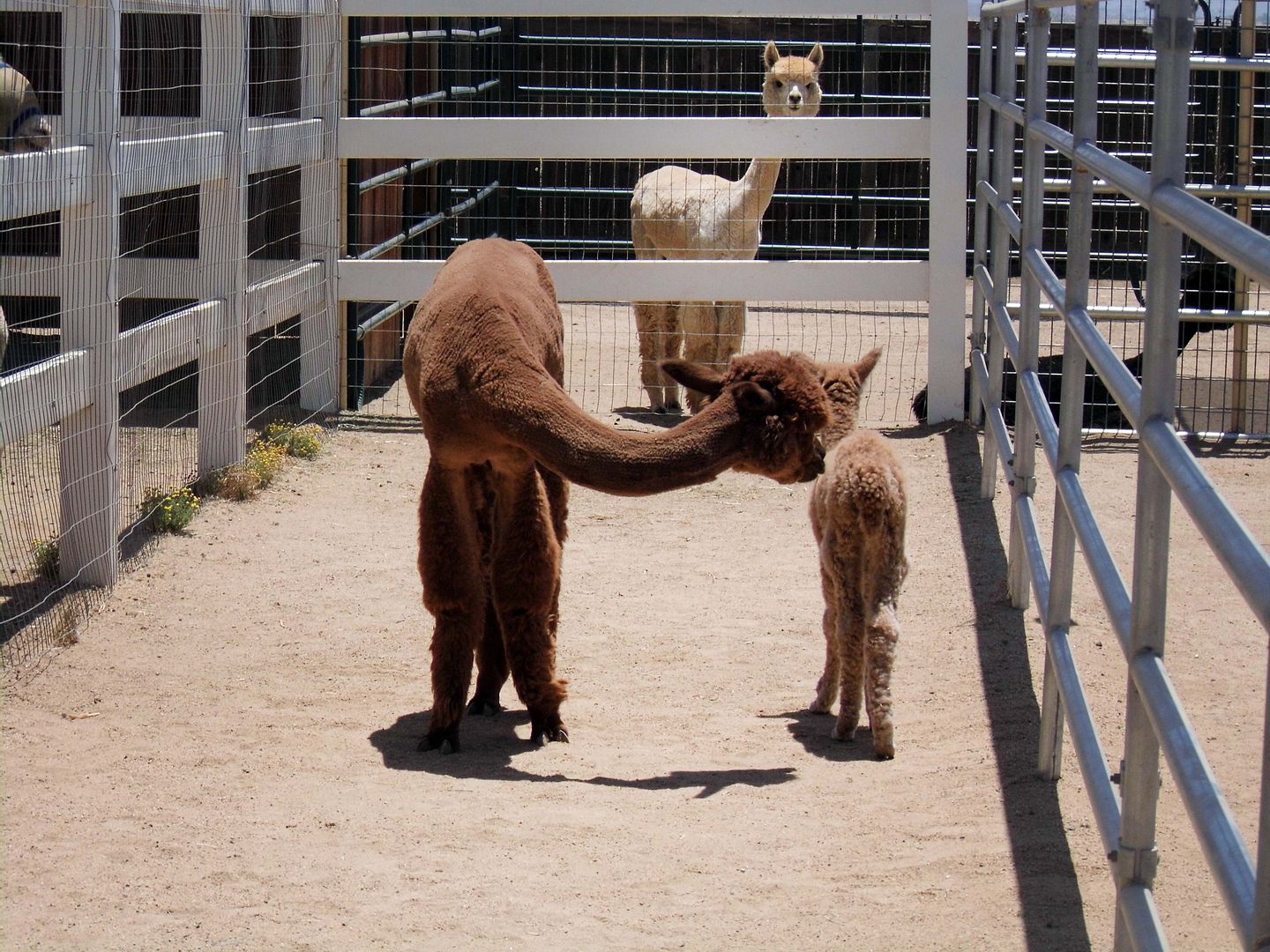 Madeline + her 2-day-old cria
The cycle of birth—and, I presume, death—goes on, just like it did before.
Alpaca gestation takes about 11 months, so it's a big deal when the cria is finally born.
The one that came out feet-first on Thursday night was 25 days late—even later than I was when I was born three weeks late!
Sometimes you just need to cook a little longer.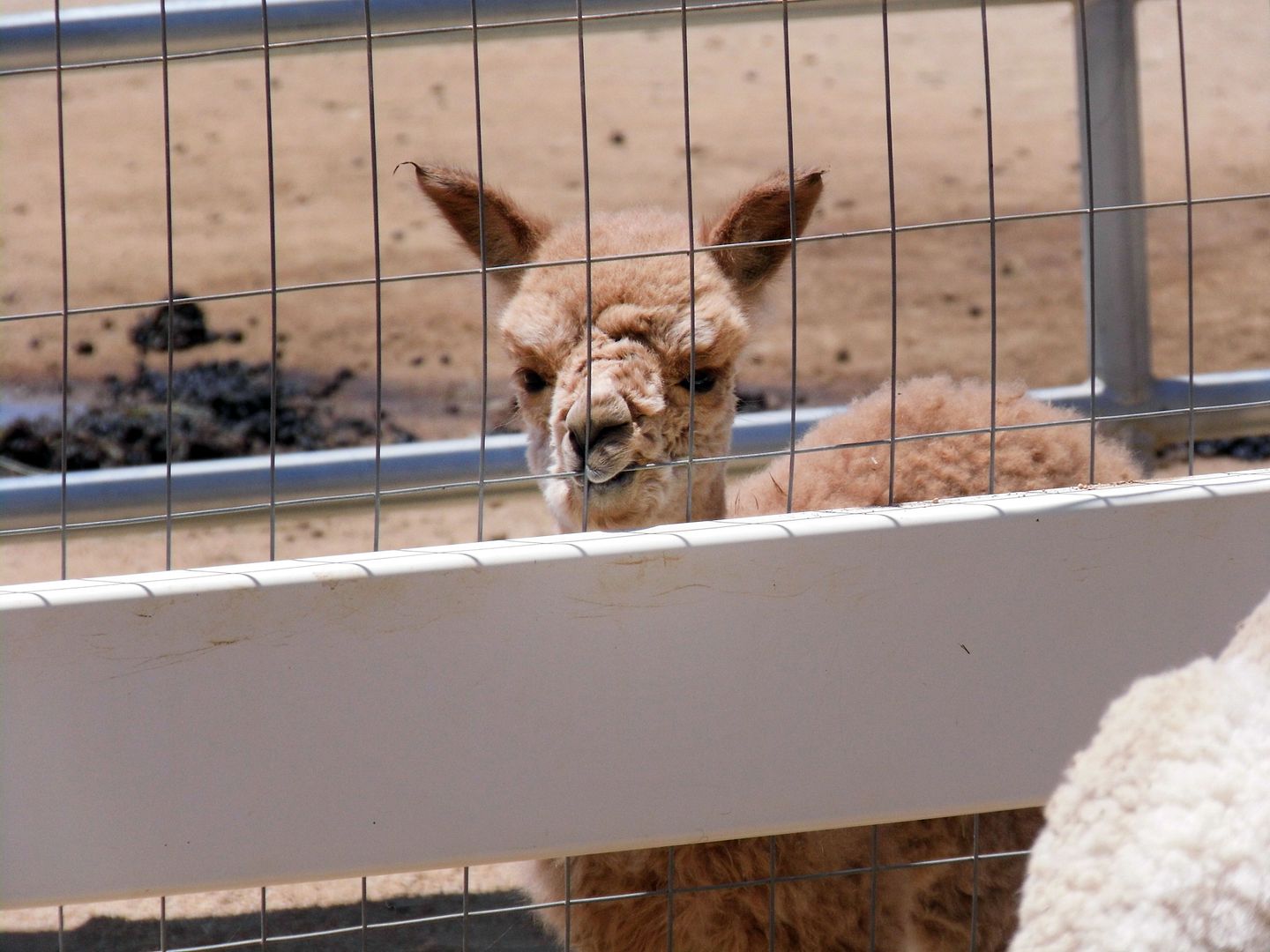 Starting from birth, alpacas are naturally curious and have to sniff and chew everything.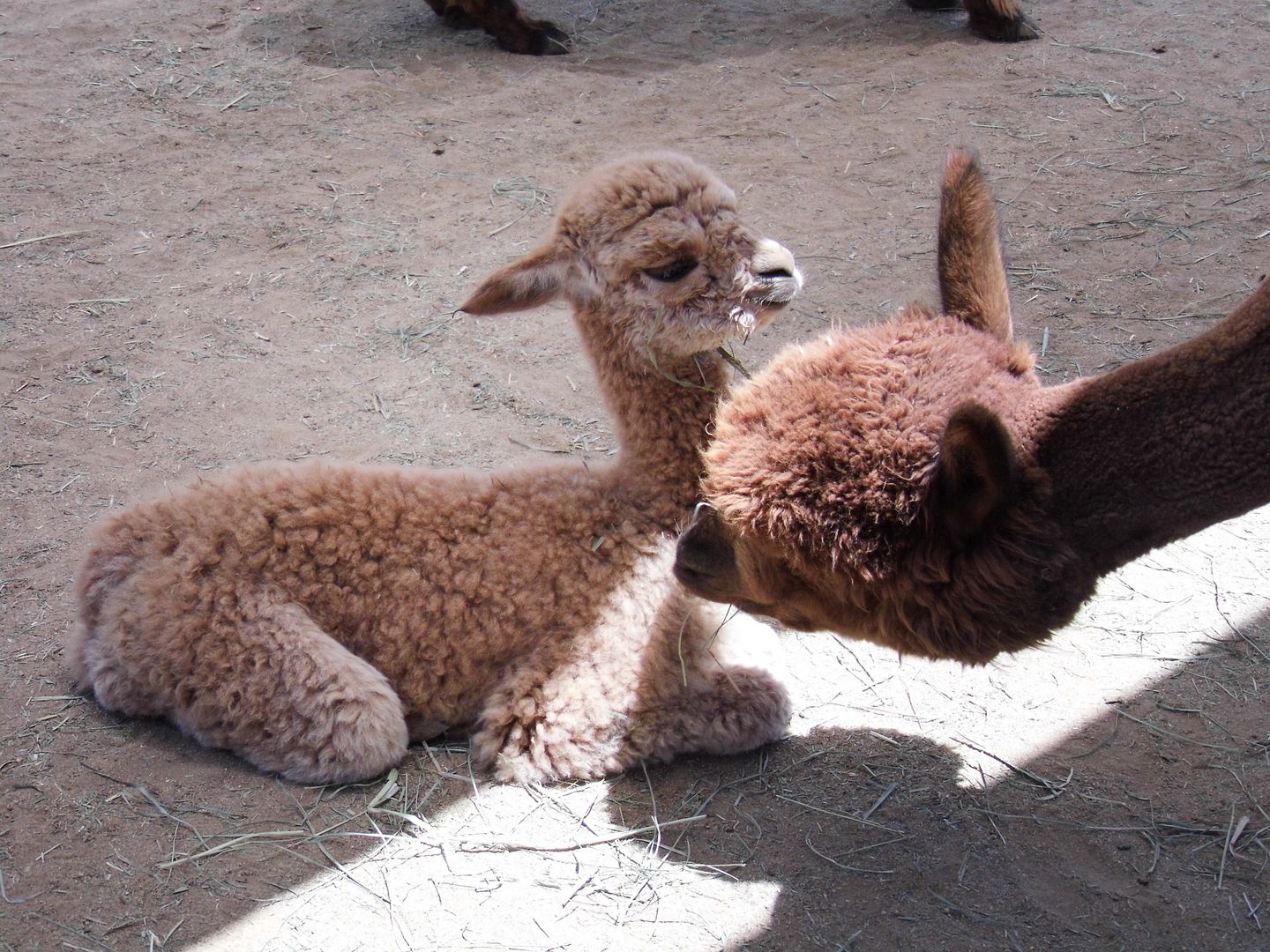 It's hard to pay attention to any of the other animals when there's a cria around.
Baby alpaca fleece is as soft as silk.
It's truly a gift if the cria—or her mother—lets you feel it for yourself.
My visit would've been truly special had there been just one cria born in the past week—but there were actually two.
The darker one preceded the Thursday night baby by two days—coming into this world on Tuesday, bright-eyed and fluffy tailed.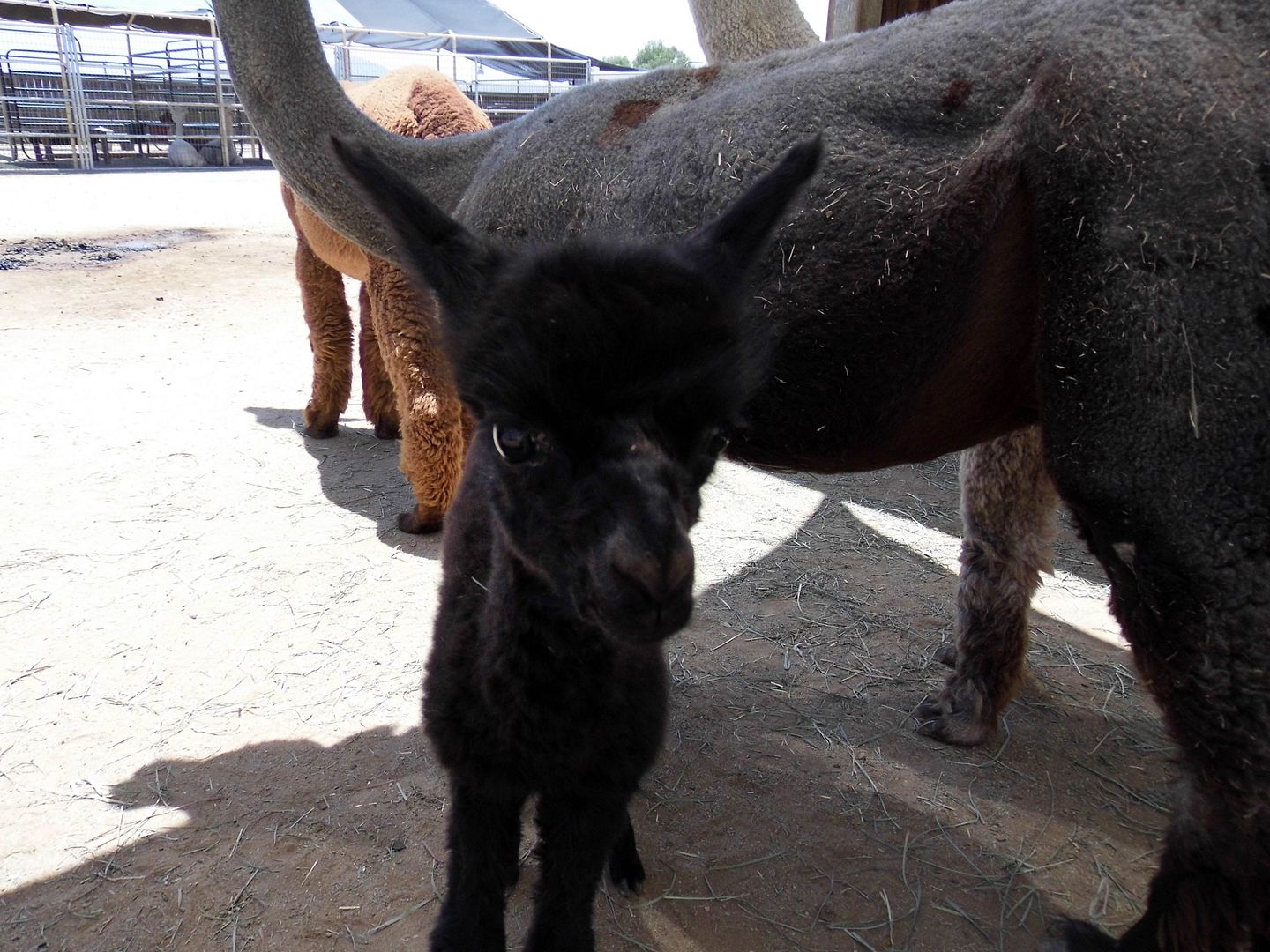 4-day-old, 10-lb. cria with her mom Snowmass Incan Velvet
These two will be nursing for the next several months, seeking protection in between their mothers' back legs and below their bellies.
The grown ups missed the big alpaca show this year because of COVID-19...
...but maybe they don;t know the difference.
Their babydoll faces still seem to be smiling...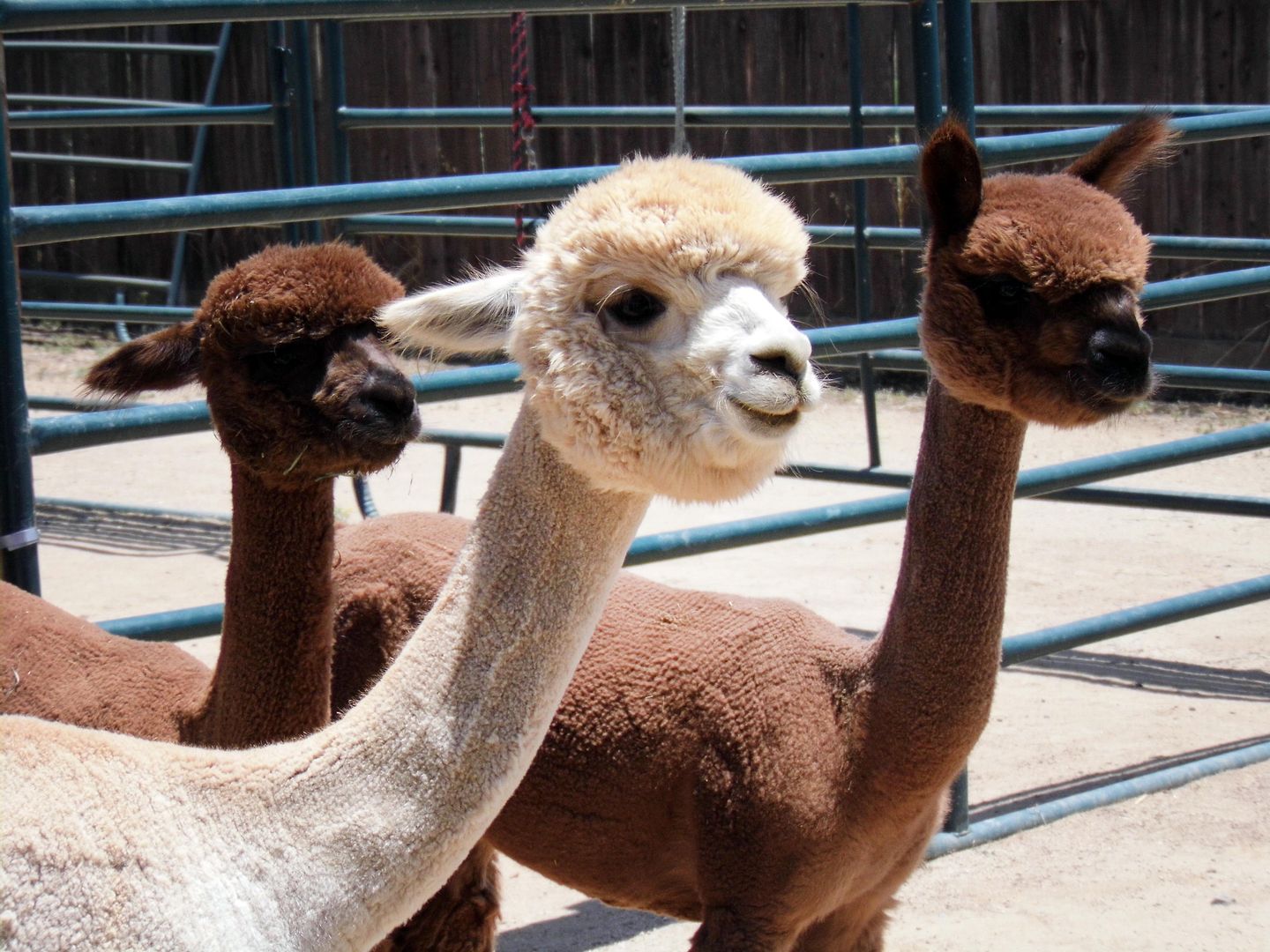 ...hopefully unaware of what's going on in the world.
And some of them will even kiss you on the cheek (and let you kiss them), even if you're not wearing a mask.
Alpacas of Menifee Valley is leaving the Inland Empire, changing its name to Autumn Wind Alpacas, and relocating to Idaho by this fall. It's currently open for farm tours by reservation only, so
book ahead
and get in there while you can.
Related Posts:
Photo Essay: To Know An Alpaca Is To Love An Alpaca
Photo Essay: Lambing Season at Apricot Lane Farms
Kidding Season