Every year in February around the commemoration of President Abraham Lincoln's birthday, I've wanted to visit the only museum west of the Mississippi dedicated to him for its annual open house. And every year, I've had something else to do (or just haven't wanted to make the 72-mile drive to Redlands, California).
Somehow it hadn't occurred to me that the Lincoln Memorial Shrine would be open the rest of the year—or that I could visit anytime I wanted.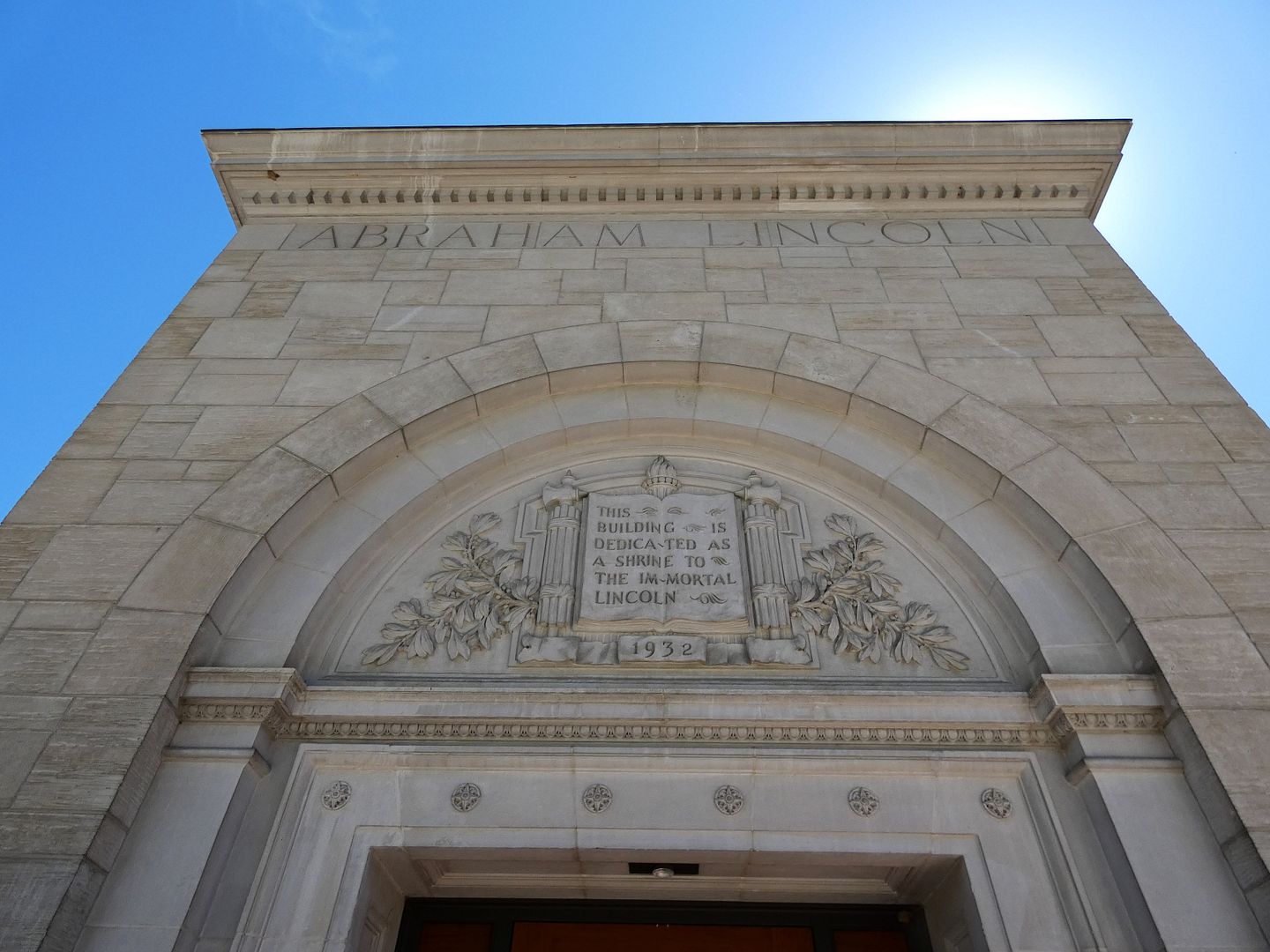 Envisioned as "a place where visitors would linger for particular purpose of stepping out of the pathway to muse on the Great Emancipator's lofty principles," it opened on the 123rd anniversary of Lincoln's birth in 1932.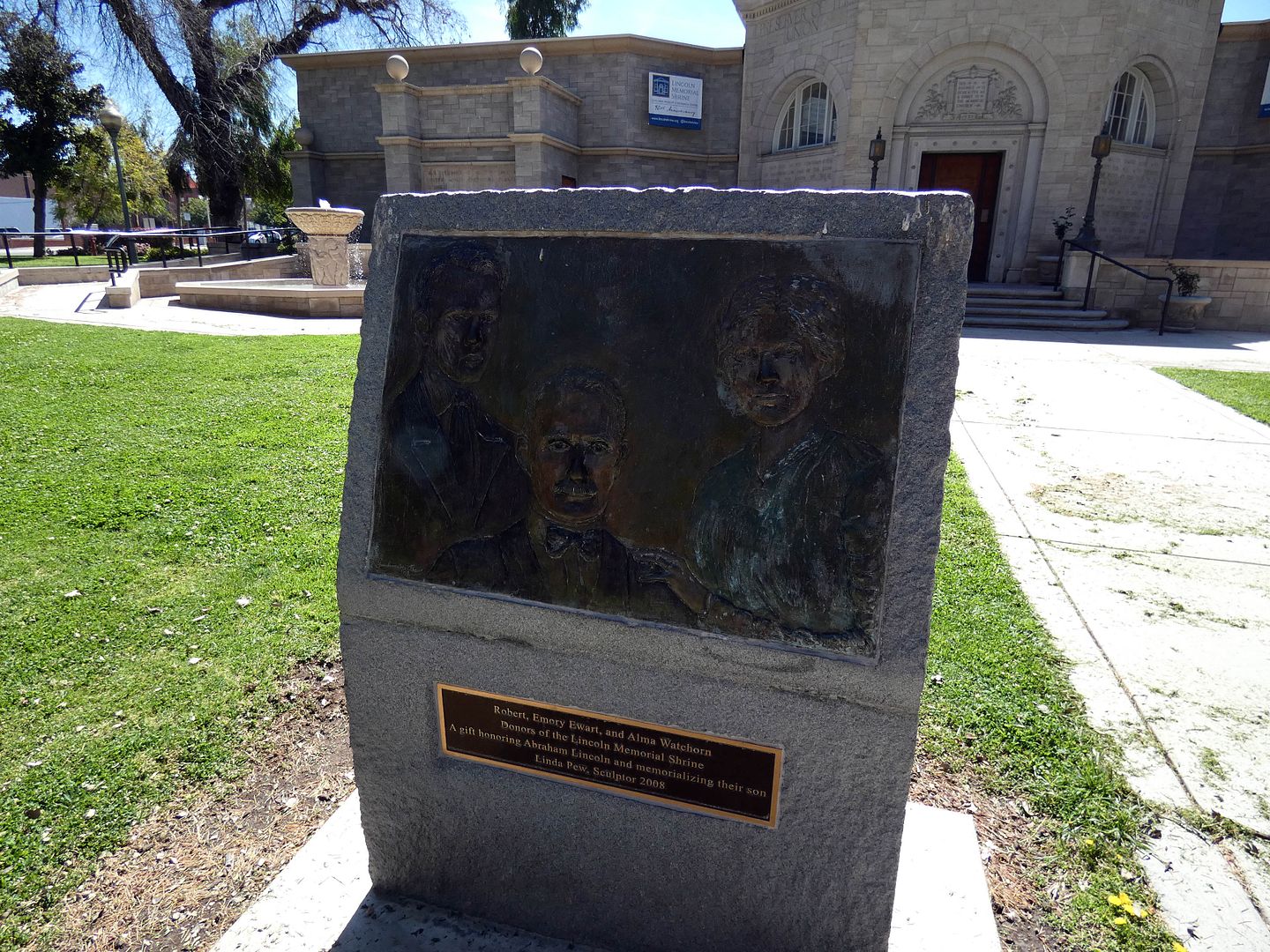 It was built at the behest of British immigrants Robert and Alma Watchorn, who wintered in Redlands, as a memorial to their son Ewart—a WWI pilot who died in service at the mere age of 25 in 1921. They donated it to the City of Redlands—as long as administrative oversight of it would stay with the board of trustees of the
A.K. Smiley Library
, which is just across the way (and both of which are a part of the
Smiley Park Historic District
).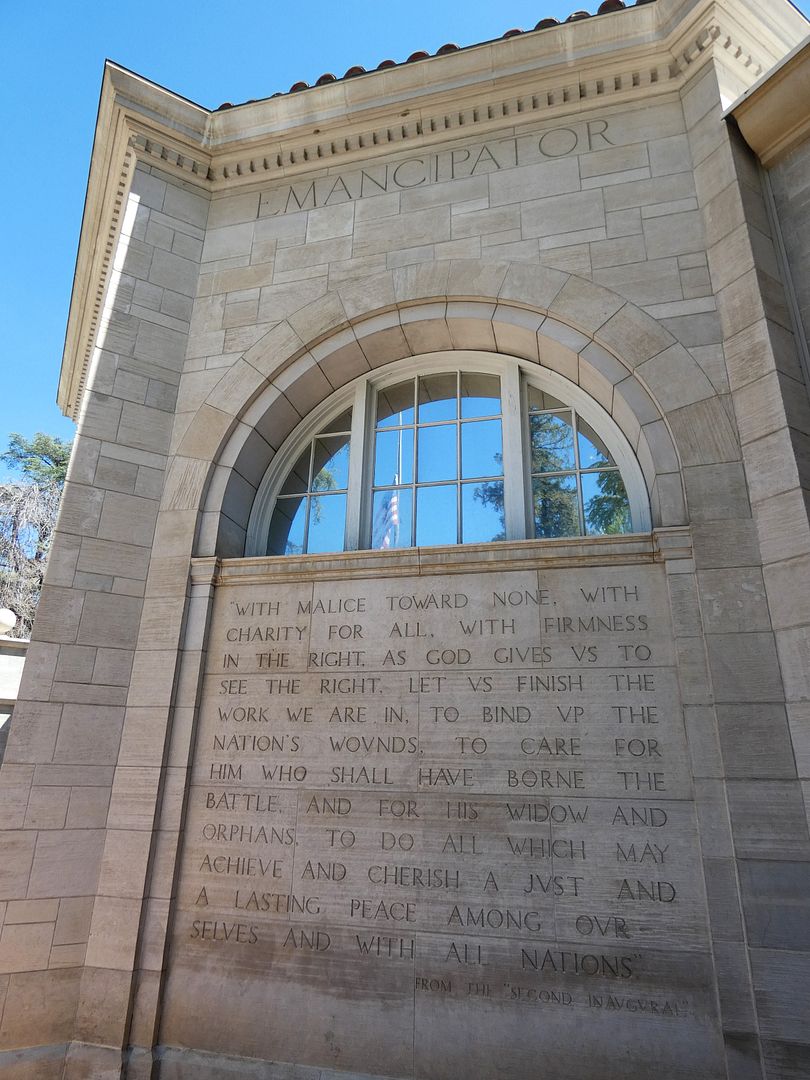 Although the Watchorns had wanted it to be more, the Lincoln Shrine originally started out as just an octagonal structure of reinforced concrete and limestone quarried from Bedford, Indiana, designed by architect Elmer Grey (who by then had already designed
Wattles Mansion
and
Pasadena Playhouse
). In 1937, fountains (by Robert Merrell Gage) and Indiana limestone walls bearing Lincoln quotations were added.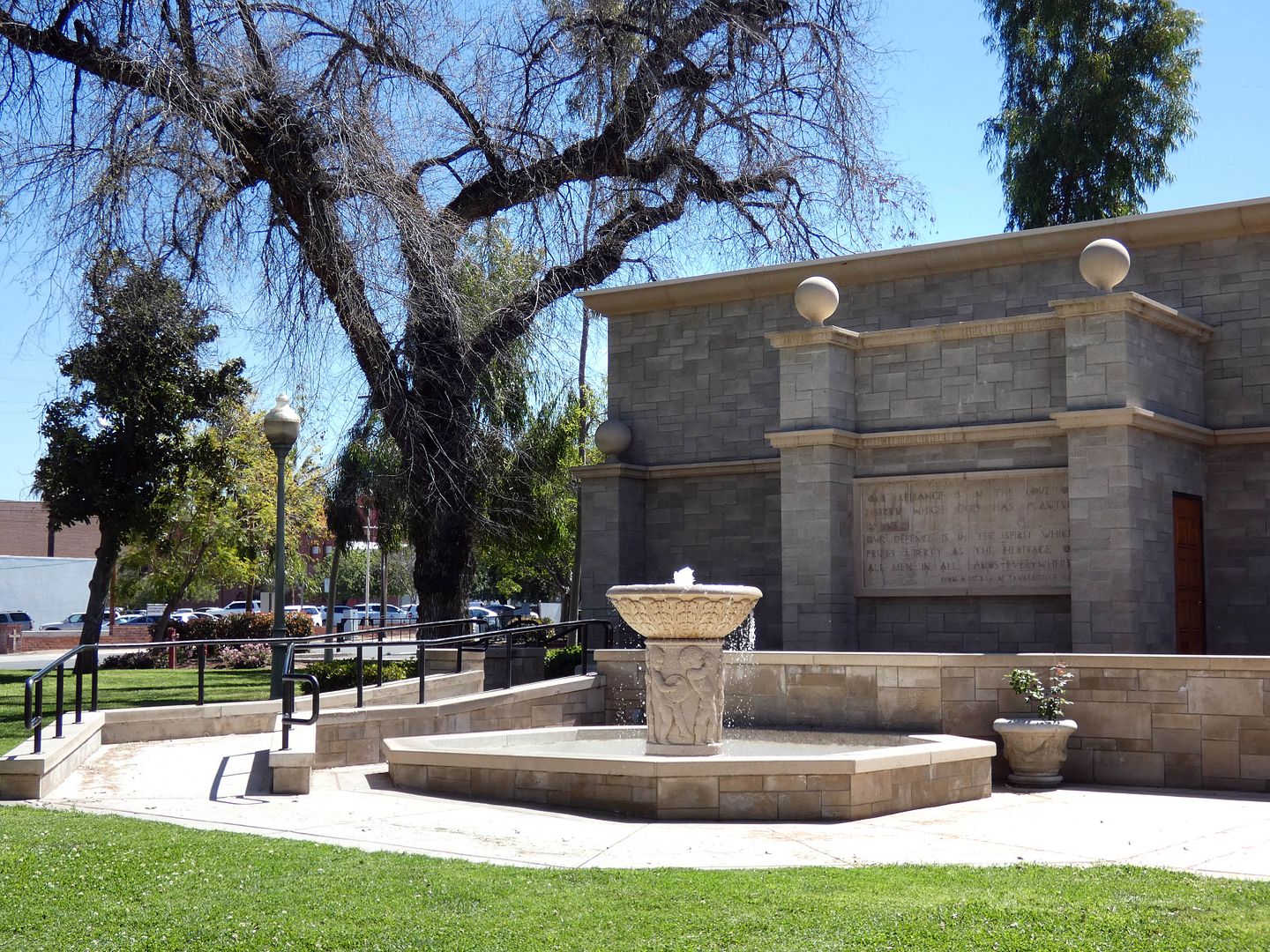 And it wasn't until 1998 that the Watchorn Lincoln Memorial Association was able to raise enough funds to add wings to the original octagon, finally completing its original vision—fittingly, on the 189th anniversary of Lincoln's birthday.
One of the latest additions to the shrine's exterior is a replica of a Civil War-era cannon—a Smoothbore Napoleon 12-pounder Field Gun from circa 1857, donated in 2021.
Although it's a reproduction, it actually fires (and did both during its 2021 dedication and at the 2022 Open House event, which of course I missed).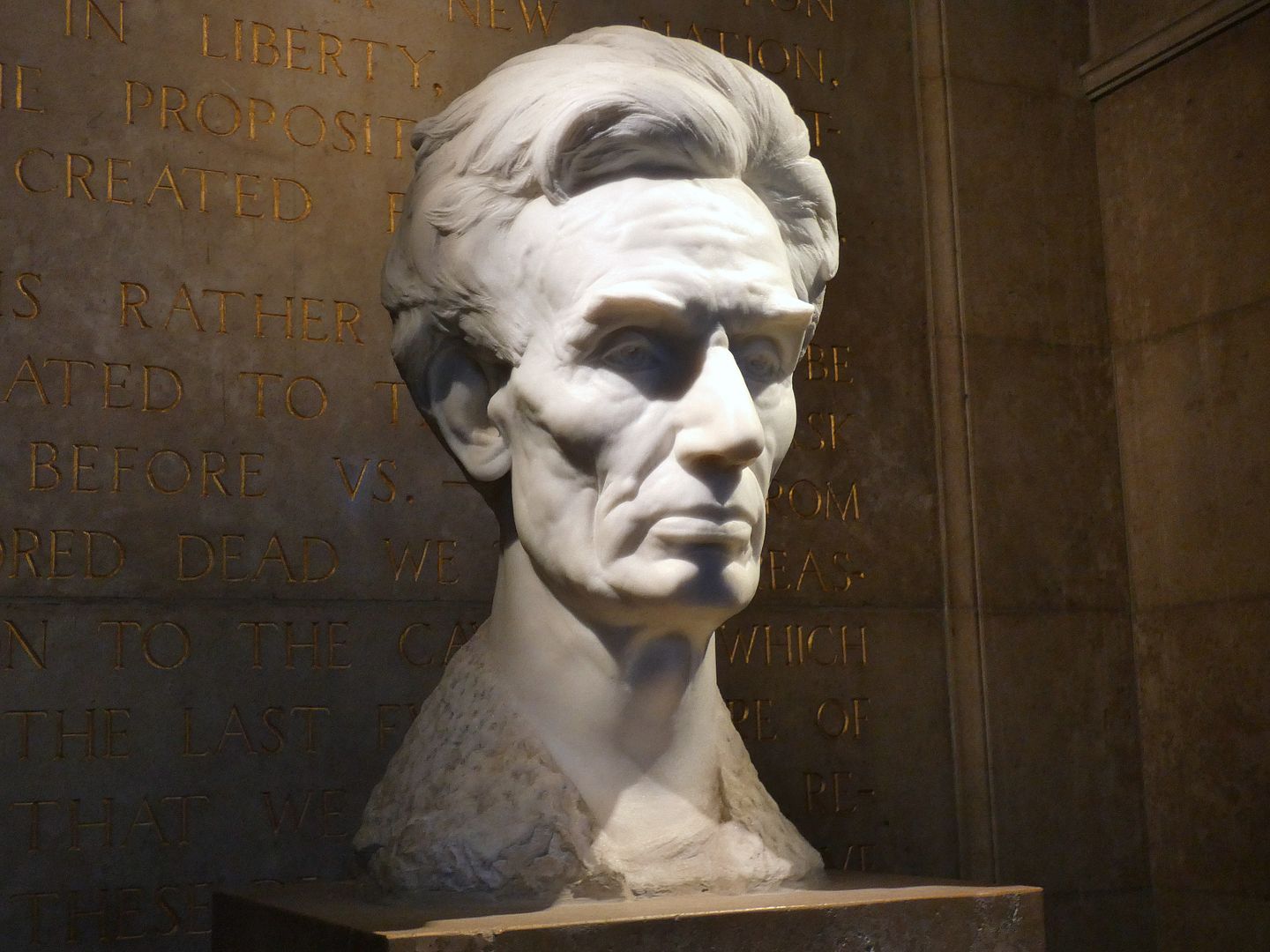 The octagon was essentially build to house the Watchorn's collection of Lincoln artifacts and memorabilia—with a Carrara marble bust of Lincoln himself by George Gray Barnard as its centerpiece (against the backdrop of inscribed words from the Gettysburg Address).
Above it on the dome are murals painted by
Dean Cornwell
, depicting allegorical representations of "the better angels of our nature" mentioned in Lincoln's first inaugural address...
...including Wisdom, Patience, Tolerance, Courage, Faith, Loyalty, Strength, and Justice.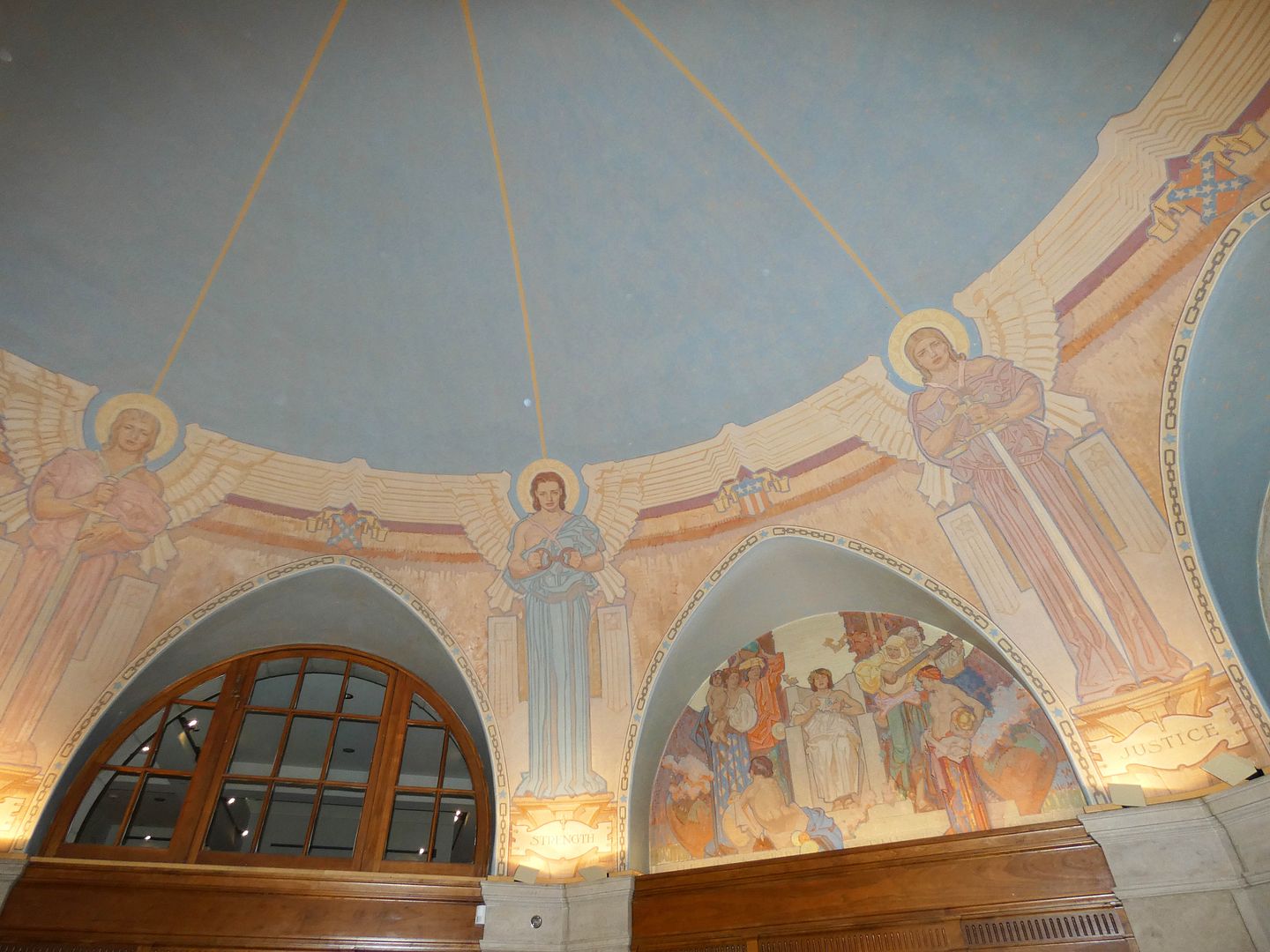 Credited with assisting Cornwell on the shrine's murals is painter Ivan Stoppé.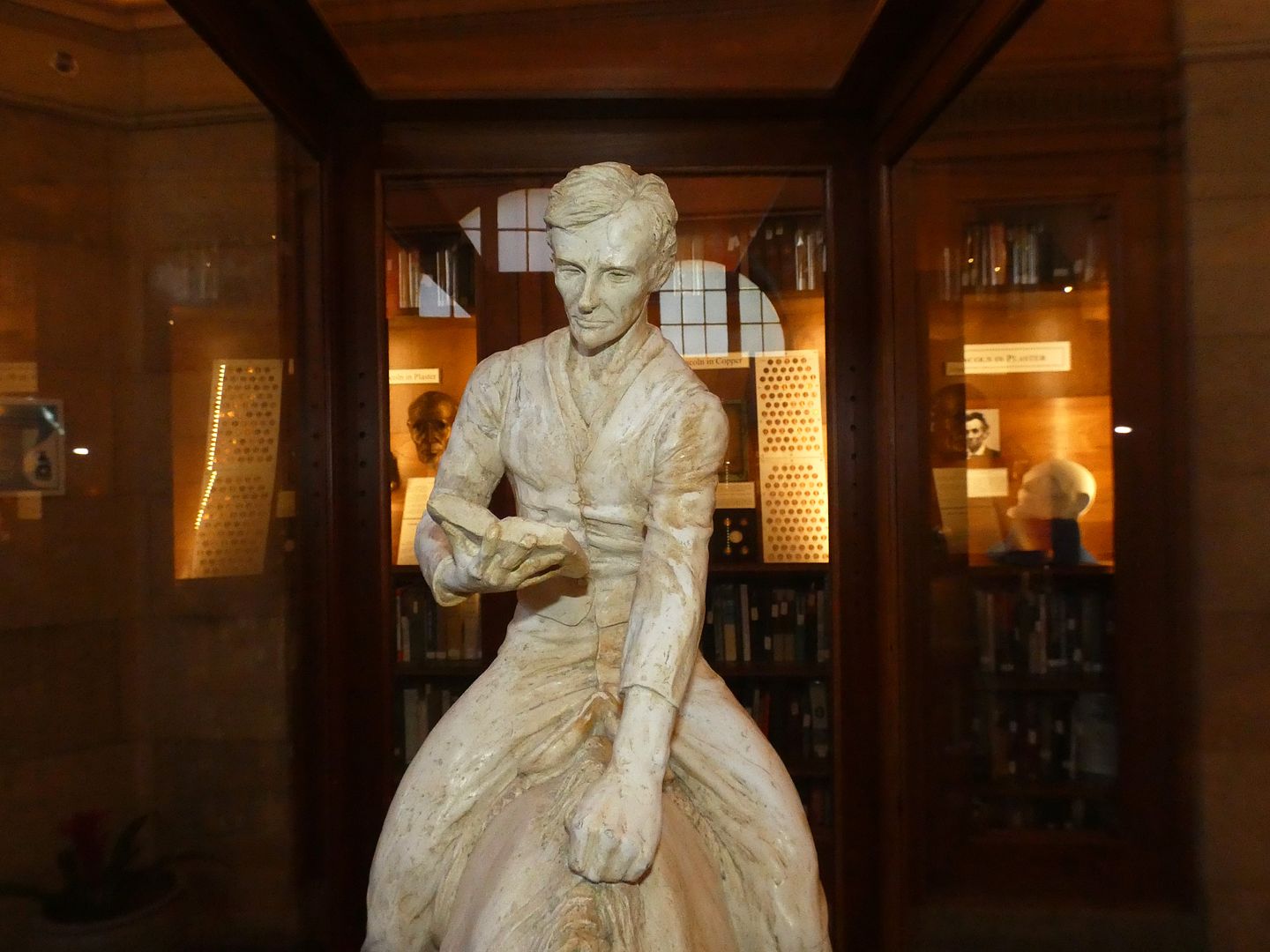 Many of the shrine's subsequent acquisitions—not of the Watchorn collection—have arrived thanks to donors from the Watchorn Lincoln Dinner Sponsorship Fund. (The Watchorn Lincoln Dinner also happens every year on Lincoln's birthday.)
Some of the more spellbinding items in the collection include a manuscript handwritten by Lincoln while practicing law at his Lincoln and Herndon firm...
...a Lincoln-Hamlin campaign flag, circa 1860...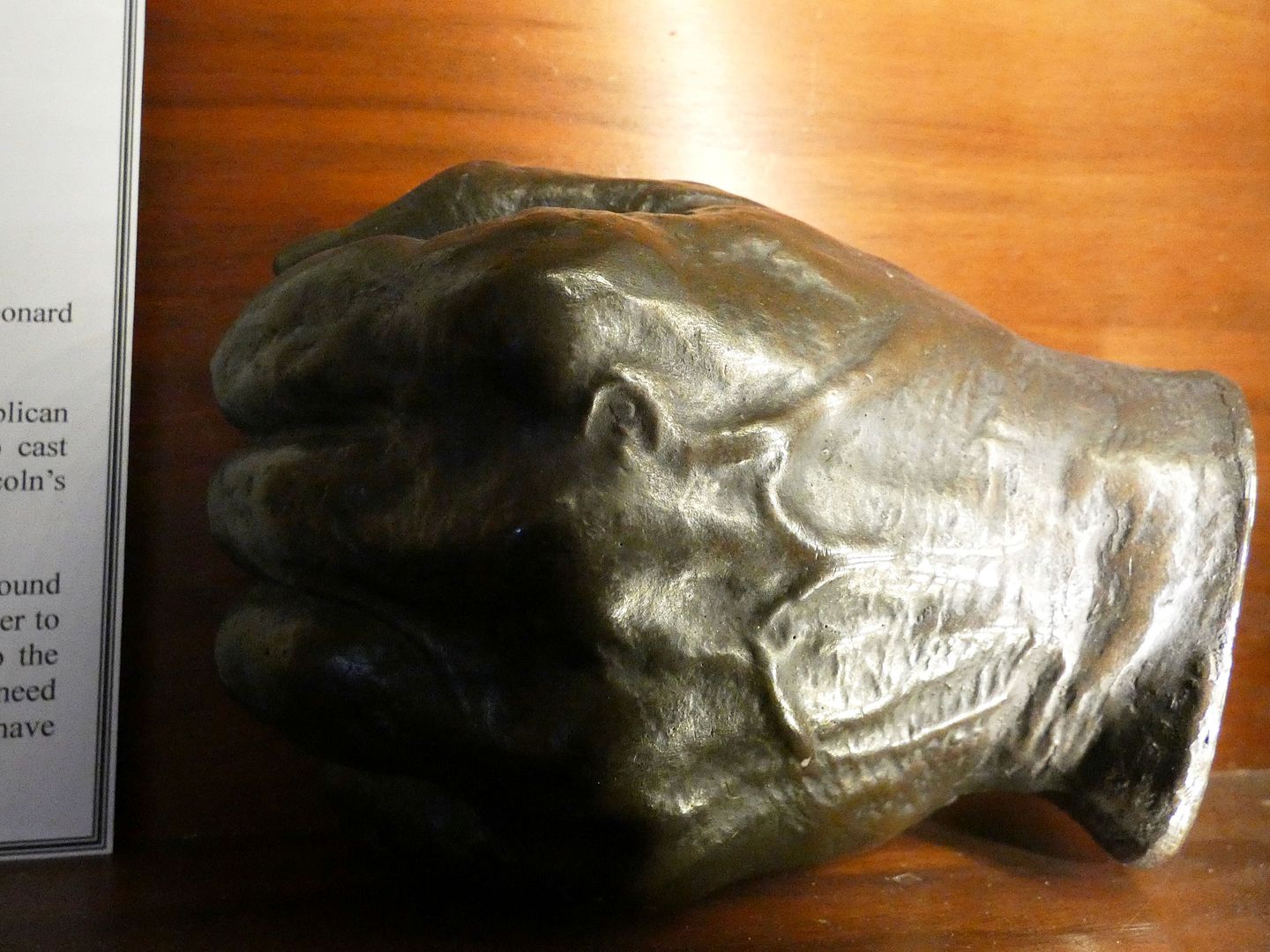 ...a life mask by sculptor Leonard Wells Volk, created in 1860 after Lincoln received the presidential nomination (as well as casts of hands made from the original, which is located at the Smithsonian...
...and a subsequent plaster life mask of a then-bearded Lincoln by Clark Mills circa 1865.
Some items may seem so everyday, we take them for granted—like the copper penny. But it's pretty amazing that in 1909, Lincoln became the first real person to be depicted on a U.S. coin. That oh-so-familiar image was based on relief sculpted by Victor D. Brenner.
The Lincoln Memorial Shrine and Museum is a haven for Lincolniana of all sorts...
...including items in popular culture...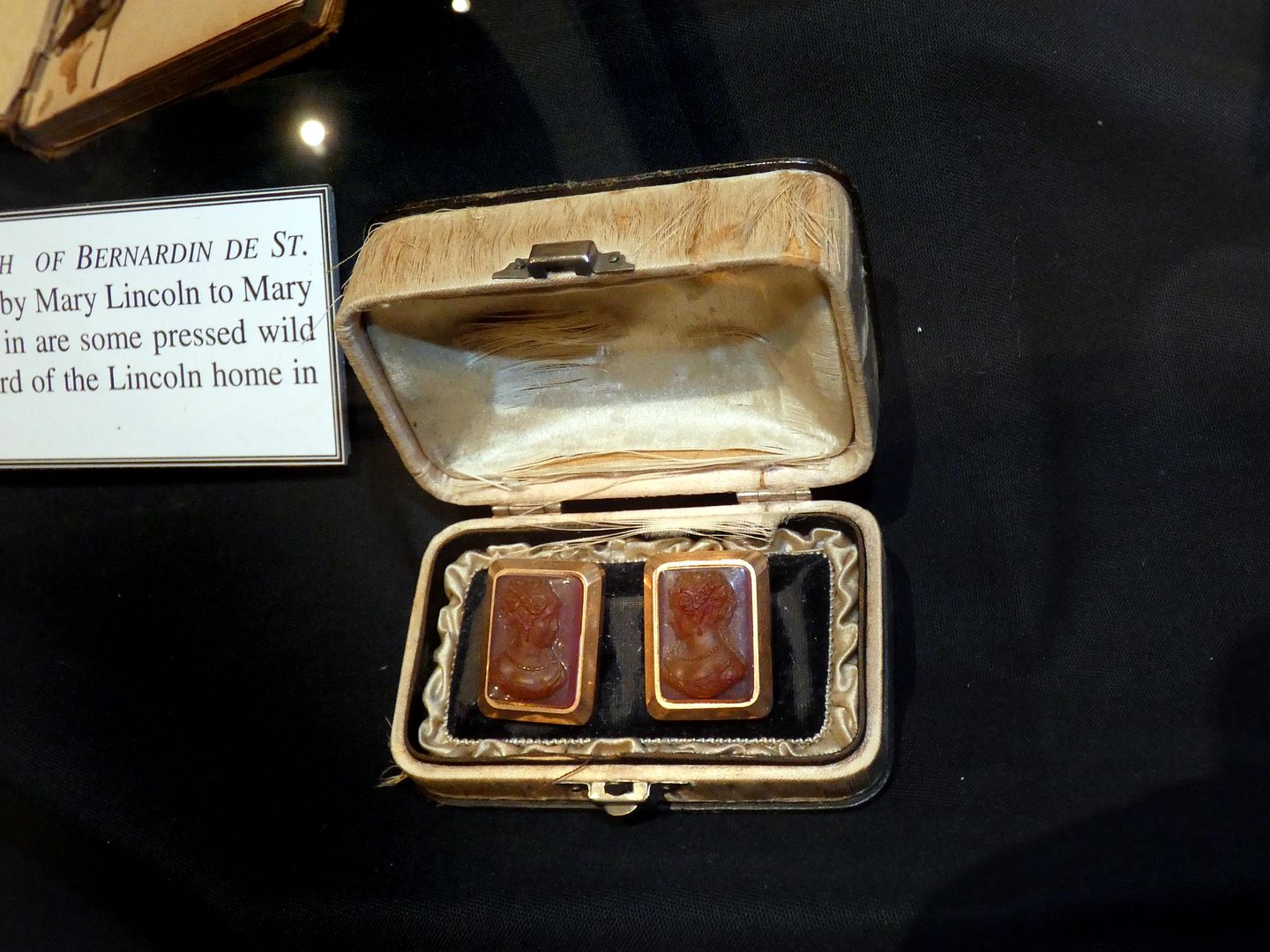 ...as well as personally owned artifacts, like a pair of gold and stone cufflinks worn by Lincoln himself (which came from the collection of Civil War veteran William H. Lambert, one of the "Big 5" collectors of Lincoln memorabilia).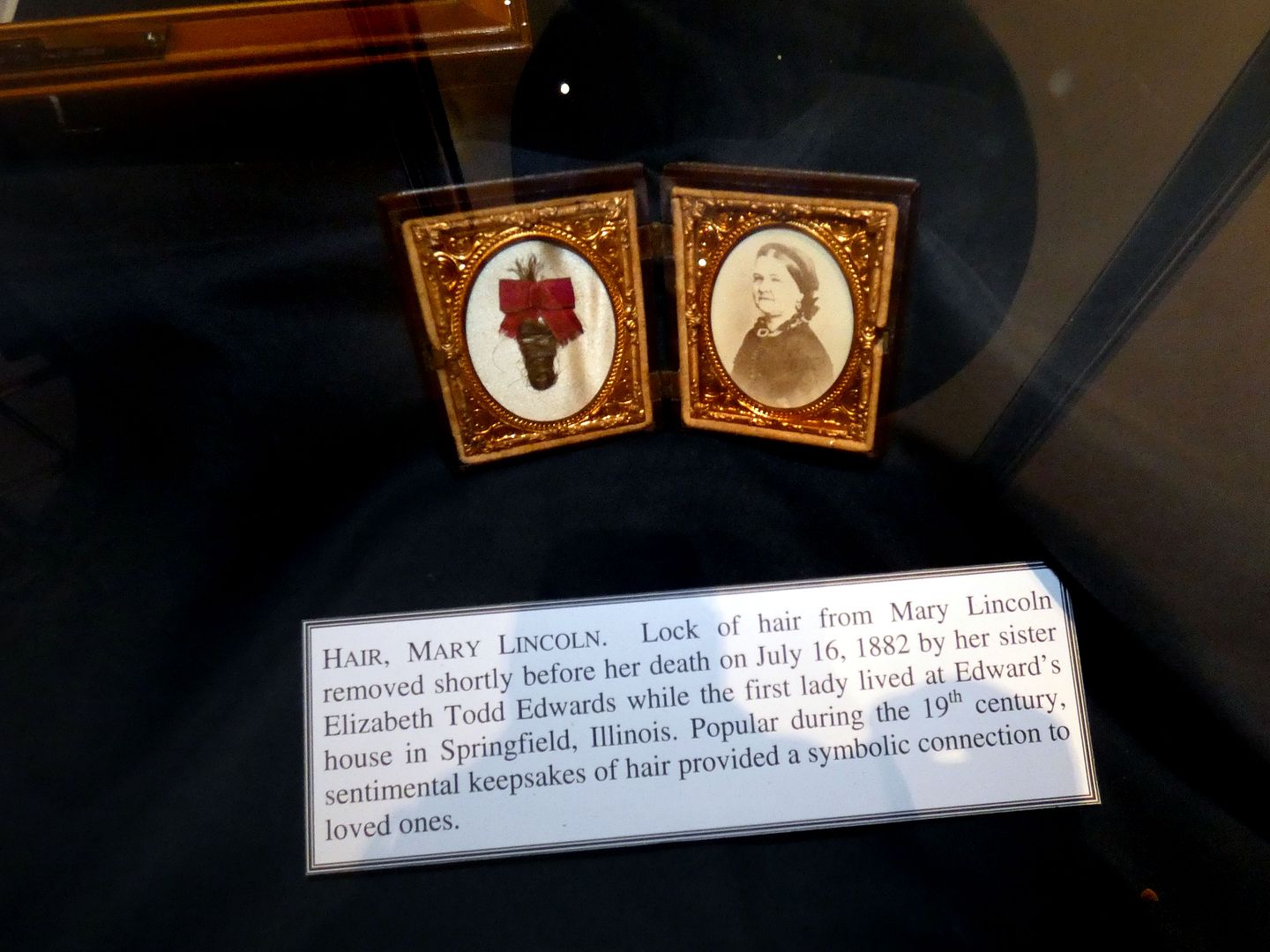 There's also a lock of Mary Todd Lincoln's hair, snipped shortly before her death in 1882.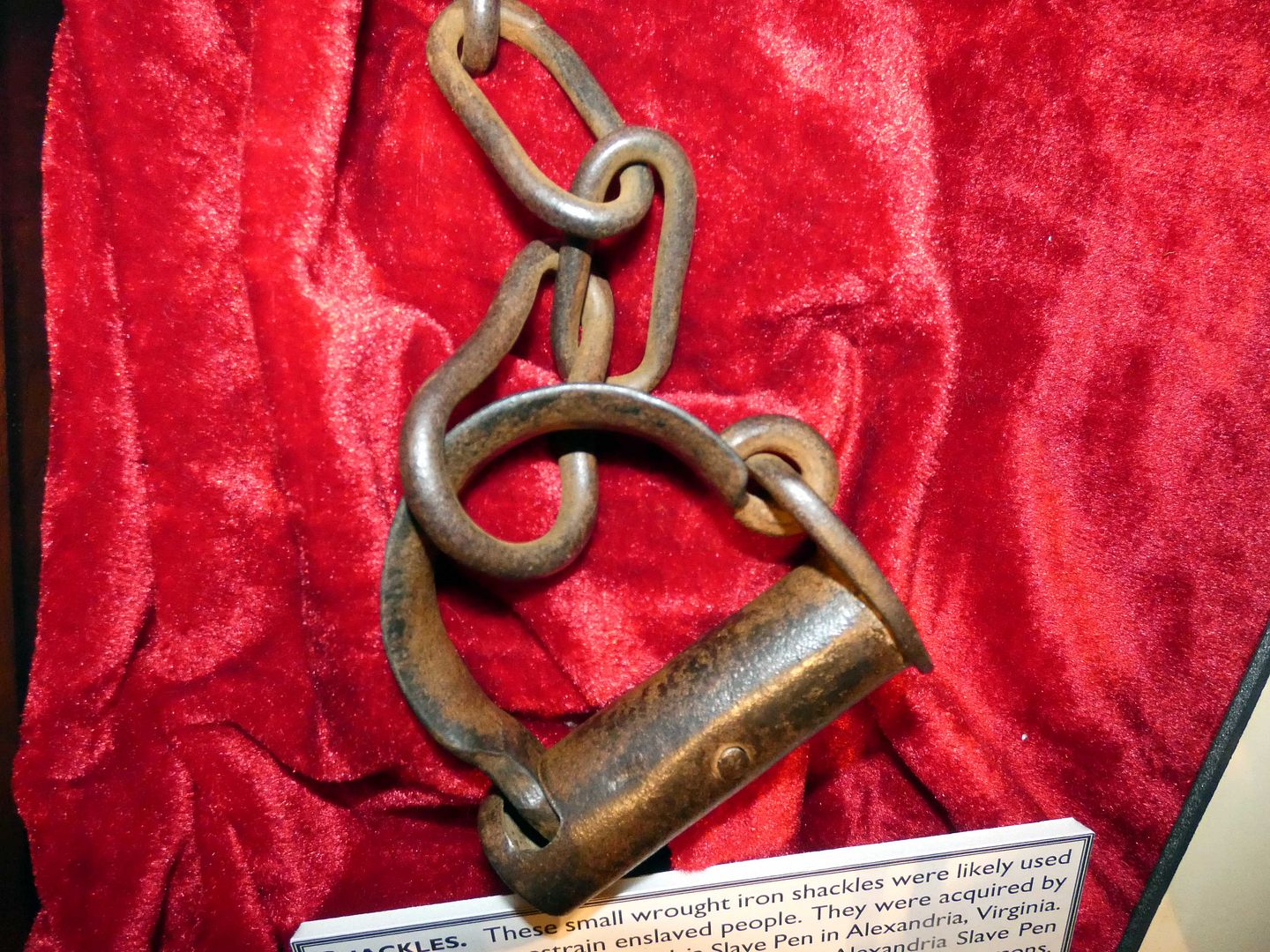 Much of the museum is also dedicated to Civil War history and slavery, like a set of wrought iron shackles from the Alexandria Slave Pen in Virginia...
...a display on surgical instruments used during the Civil War...
...Civil War rations, like the flour-based hardtack that was so hard, in fact, that camp soldiers kind of had to dunk it into coffee (which reportedly help fuel the soldiers just as much as their ammunition).
During the Civil War,
music
also played a central role—and one of the shrine's artifacts is a tambourine illustrated with the scene "Winter Camp 1863 1864," which was probably of Brandy Station (of the Battle of Fleetwood Hill) in Virginia.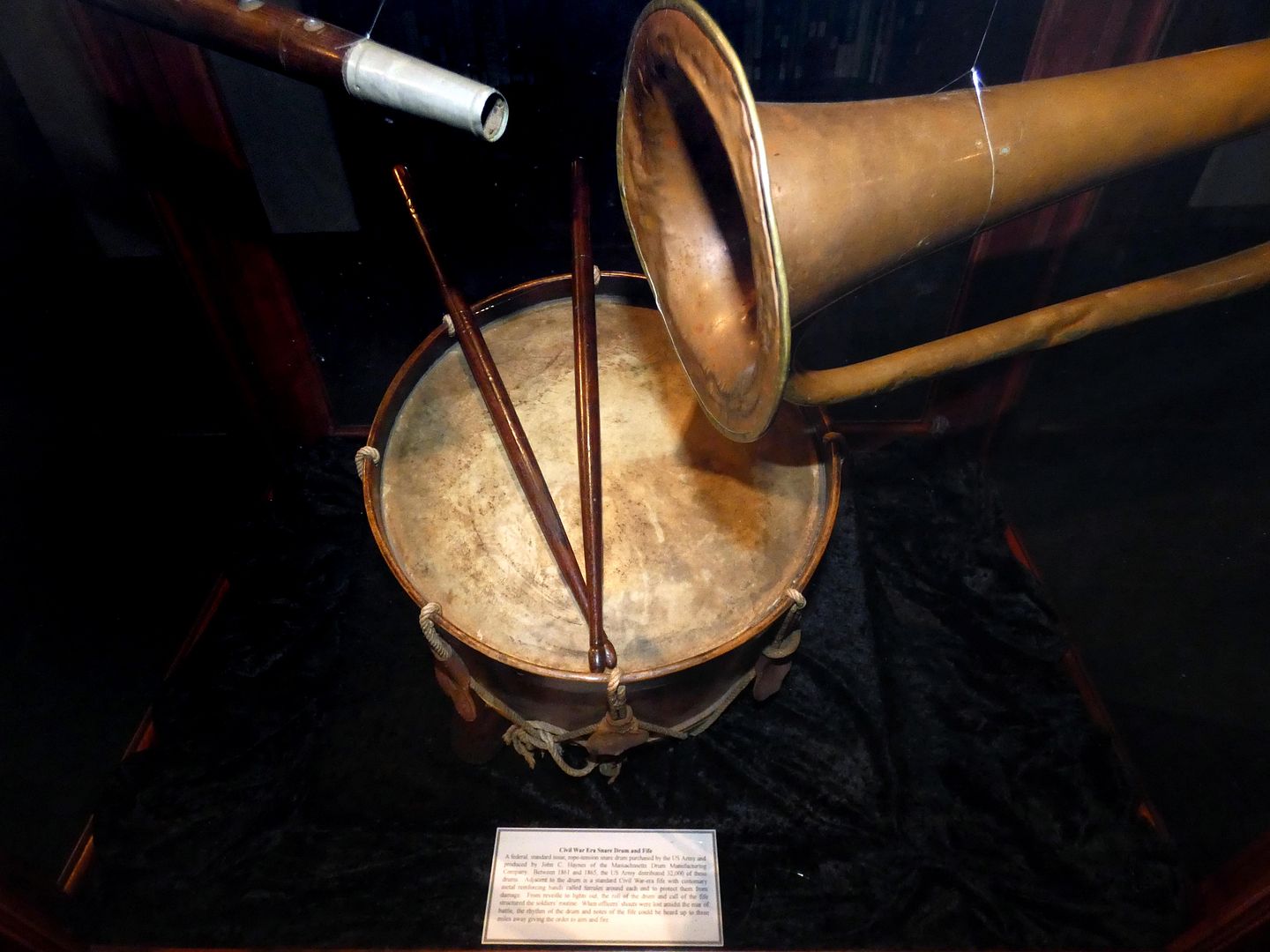 A standard issue U.S. Army snare drum and fife were played as part of reveille and lights out, as well as orders to aim and fire.
One of the major attractions of the Lincoln Shrine is the Norman Rockwell painting "The Long Shadow of Lincoln" (sometimes called "Thoughts on Peace on Lincoln's Birthday"), which was featured in a 1945 issue of Saturday Evening Post and donated by Rockwell later that year.
Unfortunately, I missed the boat on the animatronic Lincoln bust from
Garner-Holt Enterprises
that spent some time at the Lincoln Shrine circa 2018 (though fortunately I saw it at
GHE
; and I've seen "Great Moments with Mr. Lincoln" at Disneyland).
So, why a shrine to our 16th president in Redlands, California?
President Lincoln was assassinated in 1865—just 15 years after California joined the Union as the 31st state. Although he might've had the opportunity to visit the Golden State, he never did.
But Robert and Ewart Watchorn were huge fans—swept up in what's been historically referred to as the "Cult of Lincoln," especially among the British.
And so in honor of their fallen son, Mr. and Mrs. Watchorn helped bring Mr. Lincoln's legacy all the way out to the Inland Empire.
The Lincoln Memorial Shrine and Museum is now among the holdings of the
A.K. Smiley Library
's Special Collections. (Those interested in Lincoln could also visit
The Huntington
for its collection, which rivals that of the Library of Congress and the Lincoln Presidential Library.)