I explored Bakersfield twice in 2012—and then not again for nearly another 10 years. (I figure the tiki bus trip with Tonga Hut to Tiki Ko in October 2019 doesn't exactly count.)
The biggest draw for my return was Buck Owens' Crystal Palace, located right next to the historic Bakersfield sign.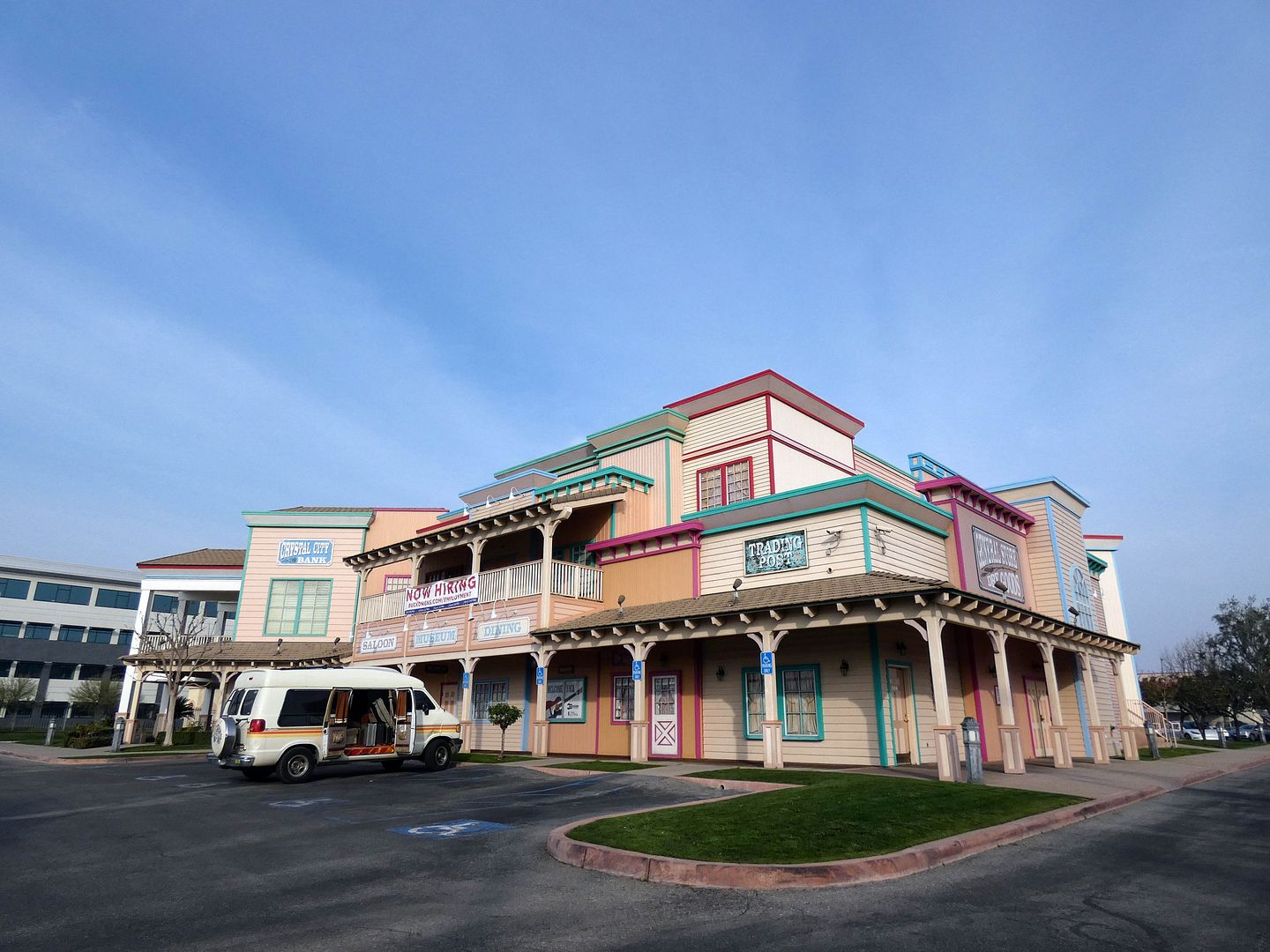 When it finally reopened from its COVID-19 closure, it coincided with
a trip I'd planned to Bakersfield with the Art Deco Society of Los Angeles
...
...so it was a no-brainer that I had to fit it into my weekend schedule (even though Buck Owens and the Crystal Palace he opened in 1996 have nothing to do with Art Deco).
It's not just that I like roadhouses and honky-tonks and historic musical performance venues of all genres...
....although it's true, I'd already toured Ryman Auditorium and Opryland in
Nashville
and was interested in the closest thing we had to that here in SoCal.
It also had to do with Buck Owens himself.
I was less familiar with him as a hit-making country artist (and creator of the "Bakersfield Sound")—and more as the star of the TV show
Hee-Haw
, which my family watched for years on TV when I was a kid. It's rare that I want to visit anything from my childhood—but this was an exception.
Besides, much of it was new to me—as I didn't recall ever having listened to Buck's Carnegie Hall Concert LP and didn't recognize his rhinestone-encrusted suit from the album cover, even when I was standing right in front of it.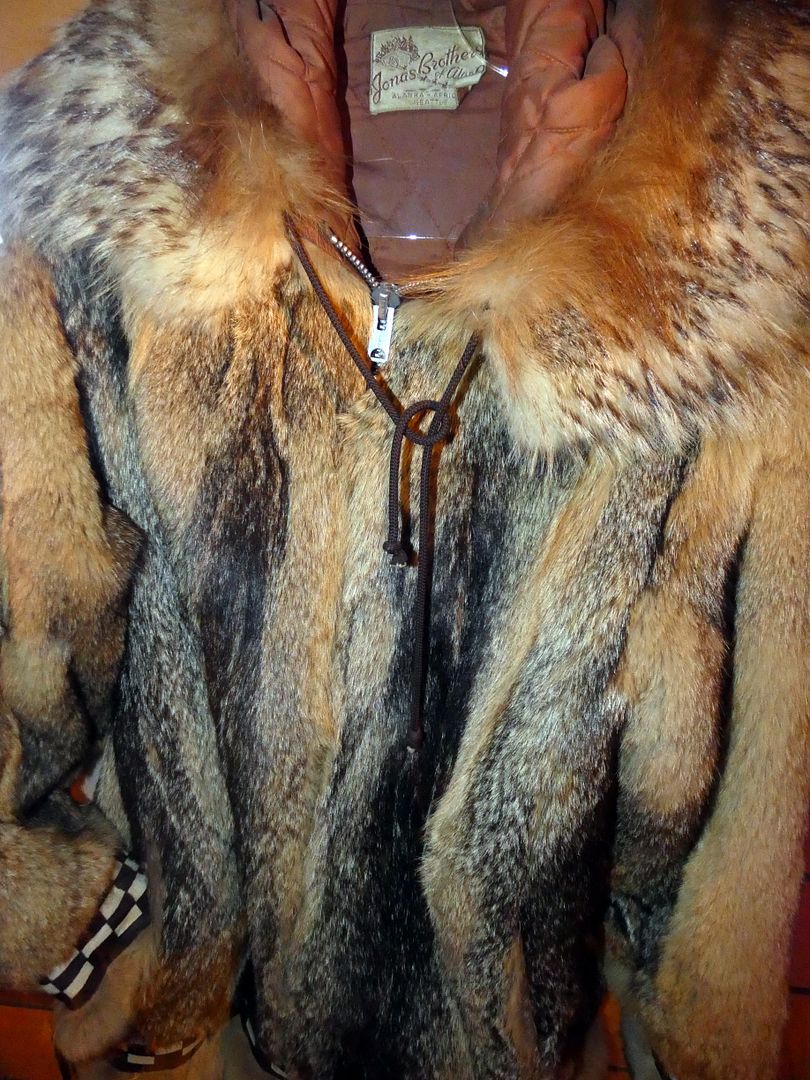 Nor did I feel nostalgic for the fur coat he wore on the album cover for It Takes People Like You to Make People Like Me...
...or the Nudie Cohn-designed suit he wore on his third tour of Japan in 1973, two years before I was born.
My favorite "Rhinestone Cowboy" growing up was Glen Campbell.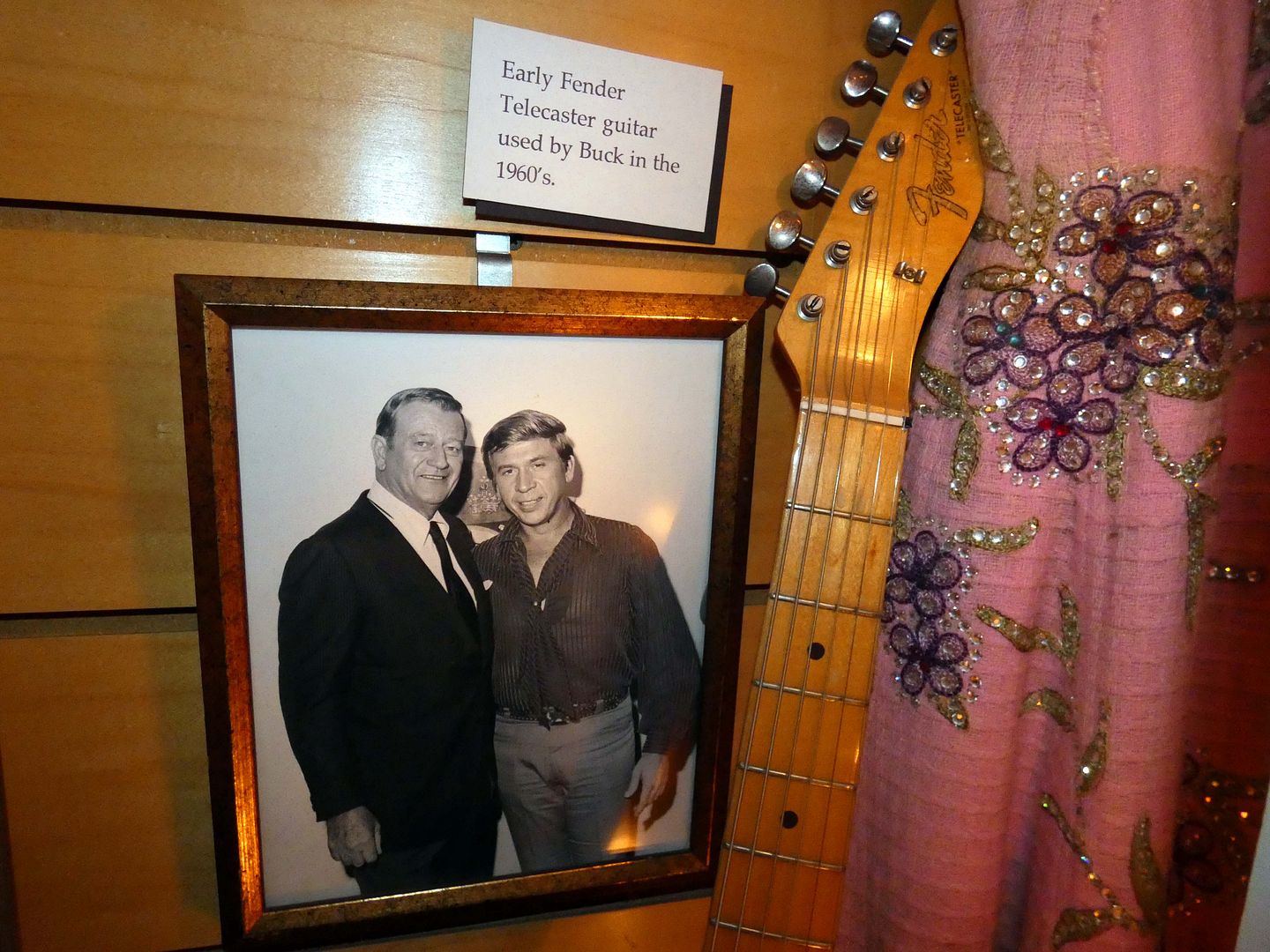 So it was interesting to see what a huge impact Owens had not only on the country music community, but on pop culture in general—with gifts and letters from all sorts of prominent people (including a Snoopy drawing from Charles M. Schulz and a decree from LA Mayor Tom Bradley declaring July 30, 1988 as "Dwight Yoakam/Buck Owens Day" in Los Angeles).
Owens died in 2006 in Bakersfield, where he'd lived since 1951—even as a successful recording artist for Capitol Records (and session musician for
Capitol Studios
).
The Crystal Palace served as his home base for the last eight years of his life—regularly headlining the shows as well as inviting other top country stars of the day to perform there.
Today, it serves not only as a museum of Owens' career and life—displaying the "Nudiemobile" (a 1973 Pontiac Grand Ville customized by Nudie Cohn) that supposedly was built for Elvis (who never took possession of it) and that Owens later bought and hung over the bar of the Crystal Palace.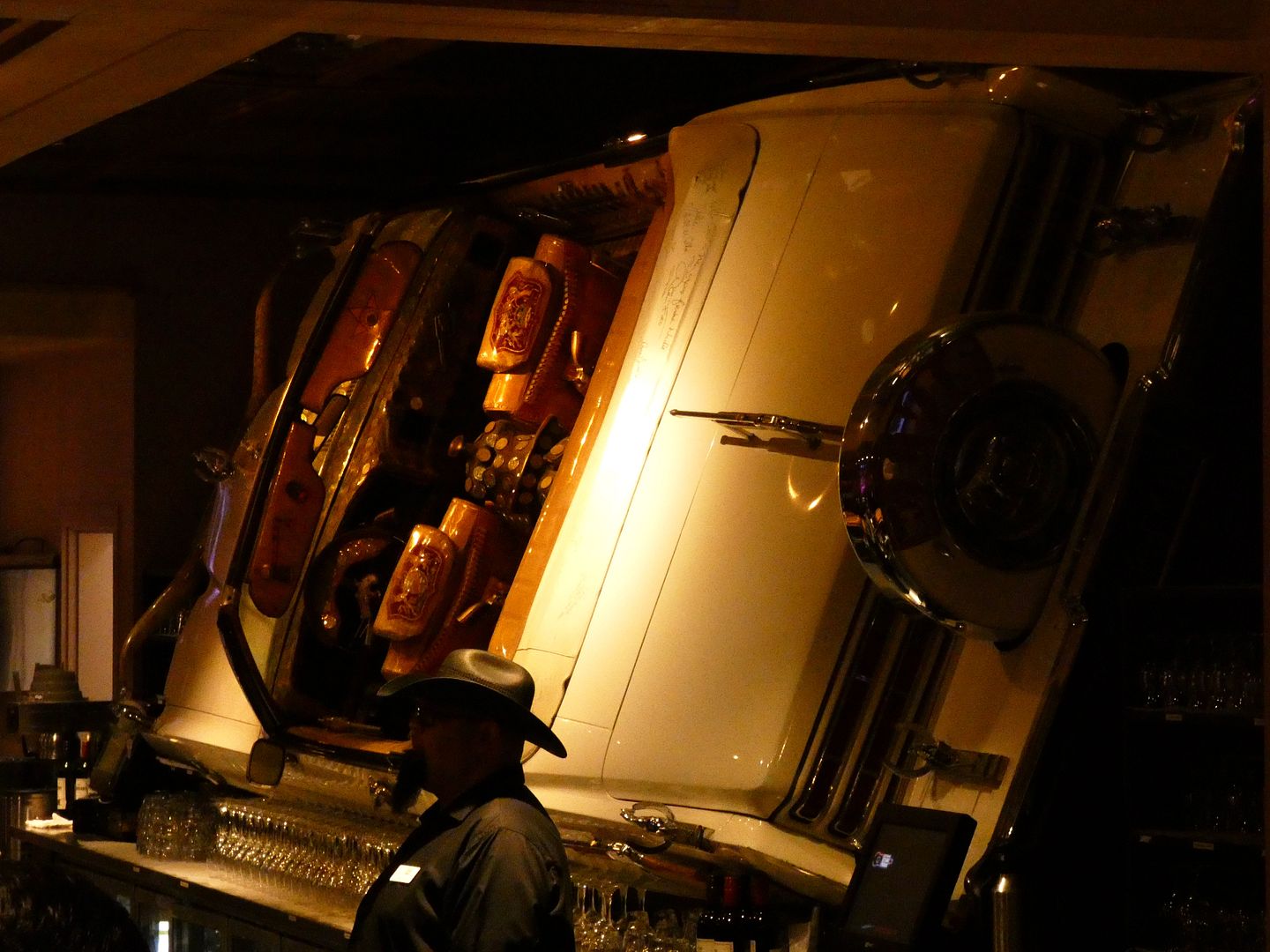 There are only eight Nudiemobiles left. I've only seen one other one—at
Valley Relics
in Los Angeles.
The night we chose to have dinner at the Crystal Palace turned out to be pretty special...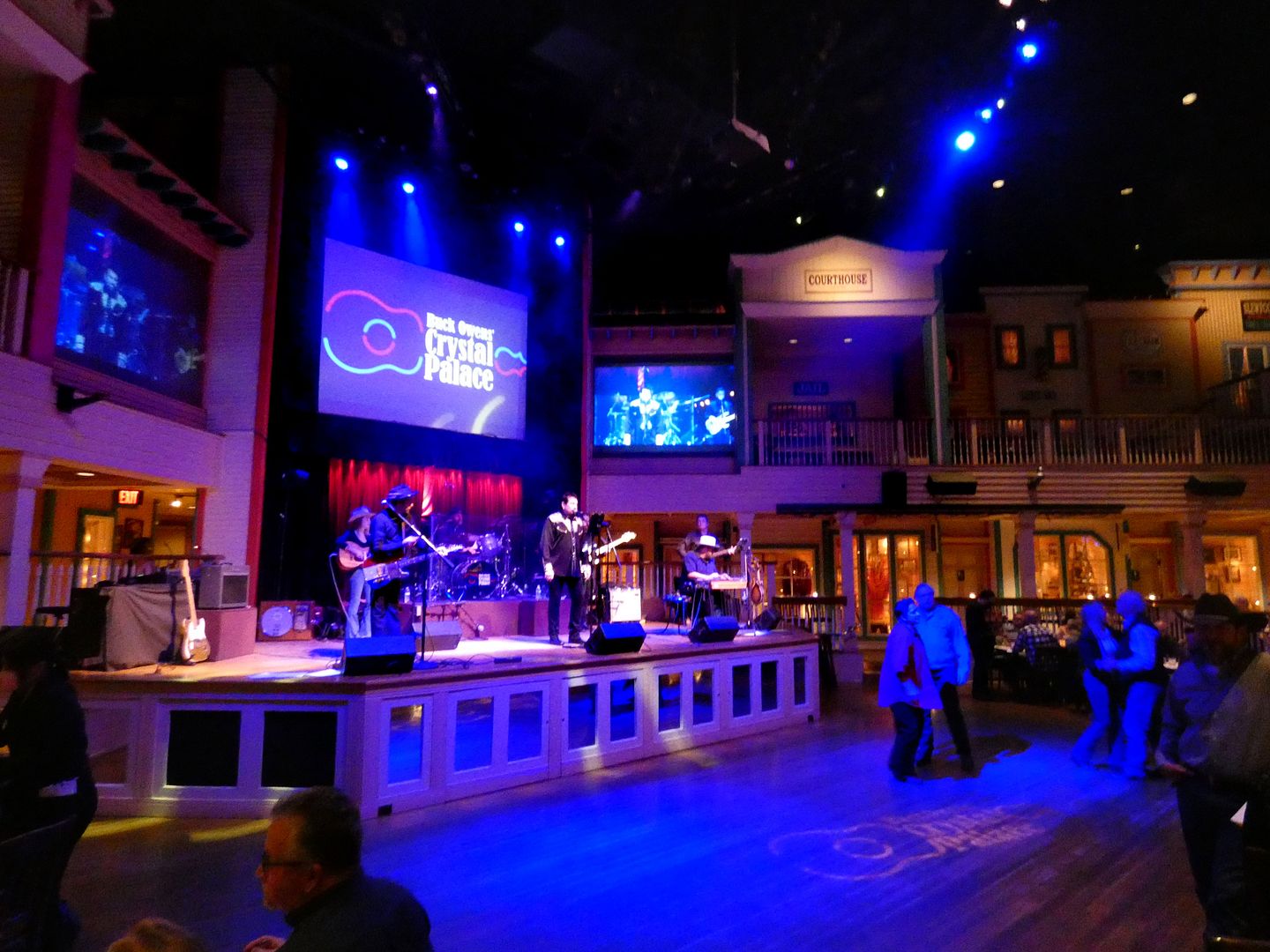 ...because headlining was Buck Owens' youngest son Johnny, who carries on the family tradition when he performs with "the Buck Fever Band."
Of course he sang the big Buck Owens hits—"Streets of Bakersfield," "I've Got a Tiger By the Tail," "Big in Vegas," etc.—making his dad proud as a "Son of the Bakersfield Sound."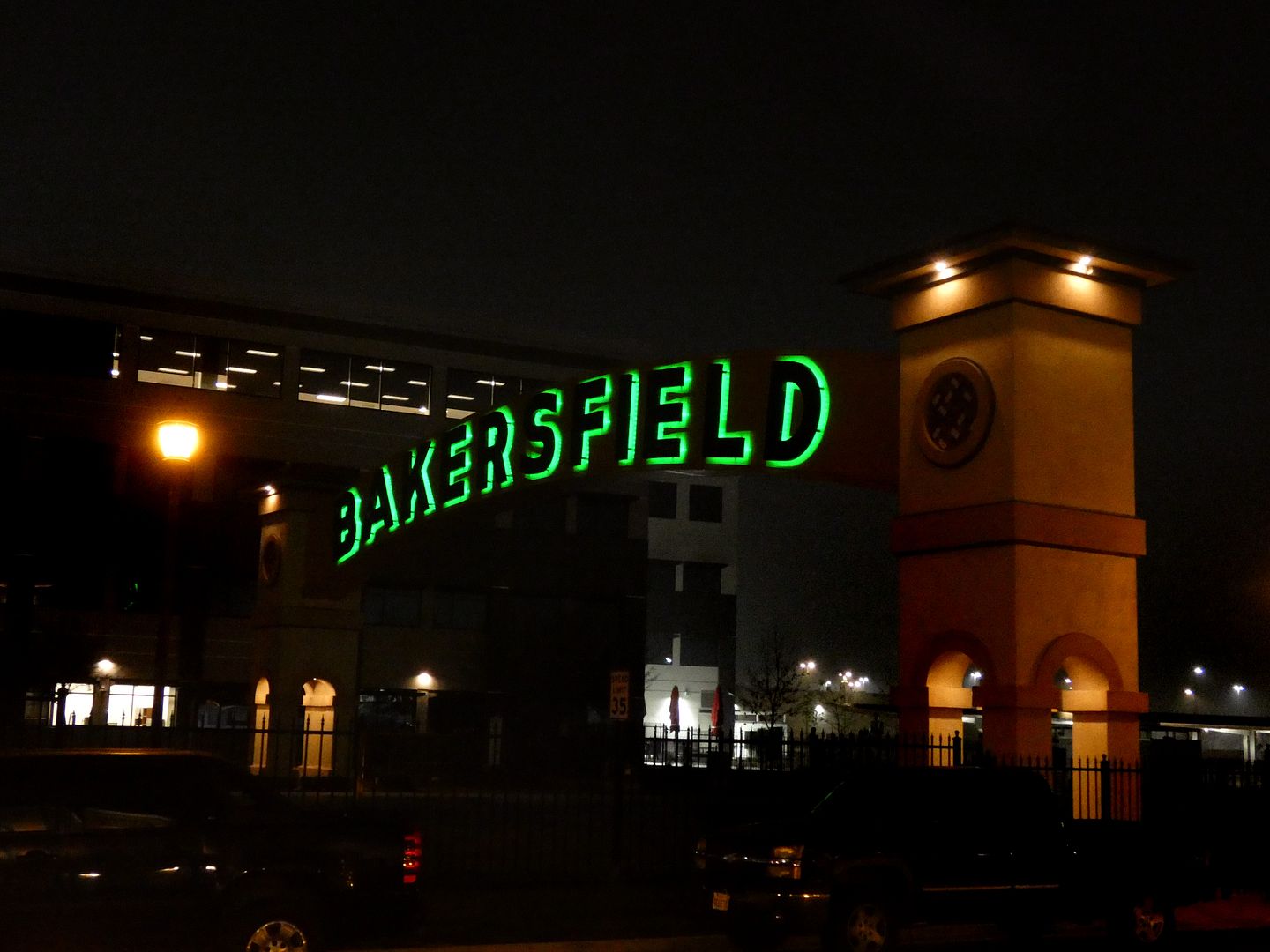 Full of steak and mashed potatoes, I'd gotten a much better impression of Bakersfield than I had during
my first two visits
. And I found myself feeling grateful that this experience was located a mere two hours north of LA—and that if I wanted to go back, I wouldn't have to wait another 10 years.