After several visits thanks to a season pass in 2021, I discovered that I wouldn't have to invert myself—or brave a free fall or a staggeringly speedy loop-de-loop—in order to enjoy the Six Flags Magic Mountain theme park in Valencia, California today.
Because believe it or not, there are still original and very old rides from Magic Mountain's early days.
It's only one of two "water rides" left in the park (and the only flume)—the other being Roaring Rapids, a white-water rafting ride.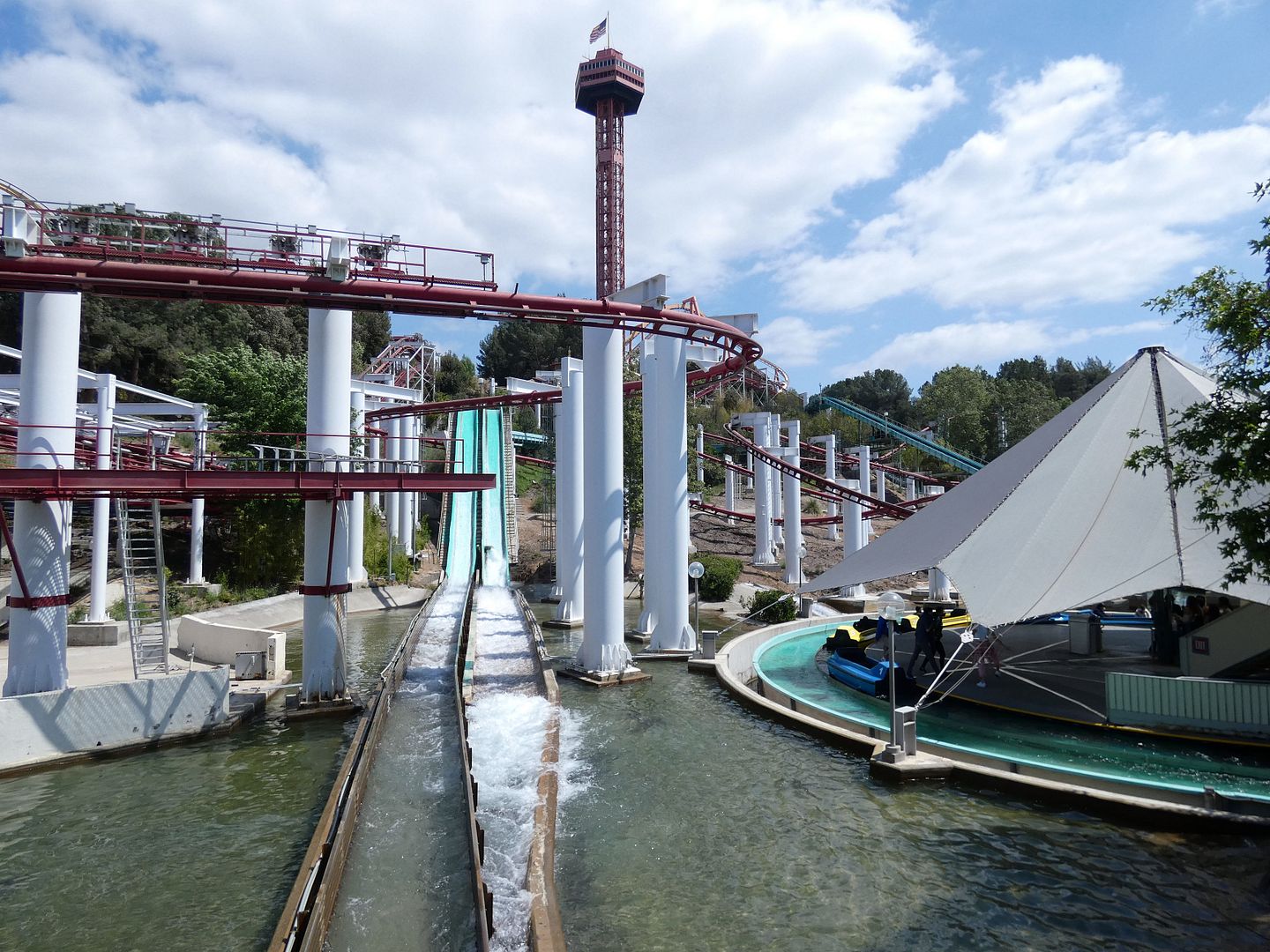 The thrill level is now considered "Moderate" (children must be at least 42 inches tall to ride alone) — but when it opened, it was one of the park's "white-knuckler" rides.
When it was built, it was the first of only seven "Hydro Flumes" built by now-defunct Mountainview-based ride manufacturer Arrow Development—so named because of the "hydro jump" experienced during splashdown after a six-story nosedive.
Today, you can find it in "The Underground" section — previously known as "Cyclone Bay," which opened in 1991 where the olde tyme craft fair Spillikin Corners stood since 1978.
The lower station platform of The Dragon car ride (1974-1981) is still located next to the boarding for Jet Stream (pictured above, left)—although it's currently unused and inaccessible to the public.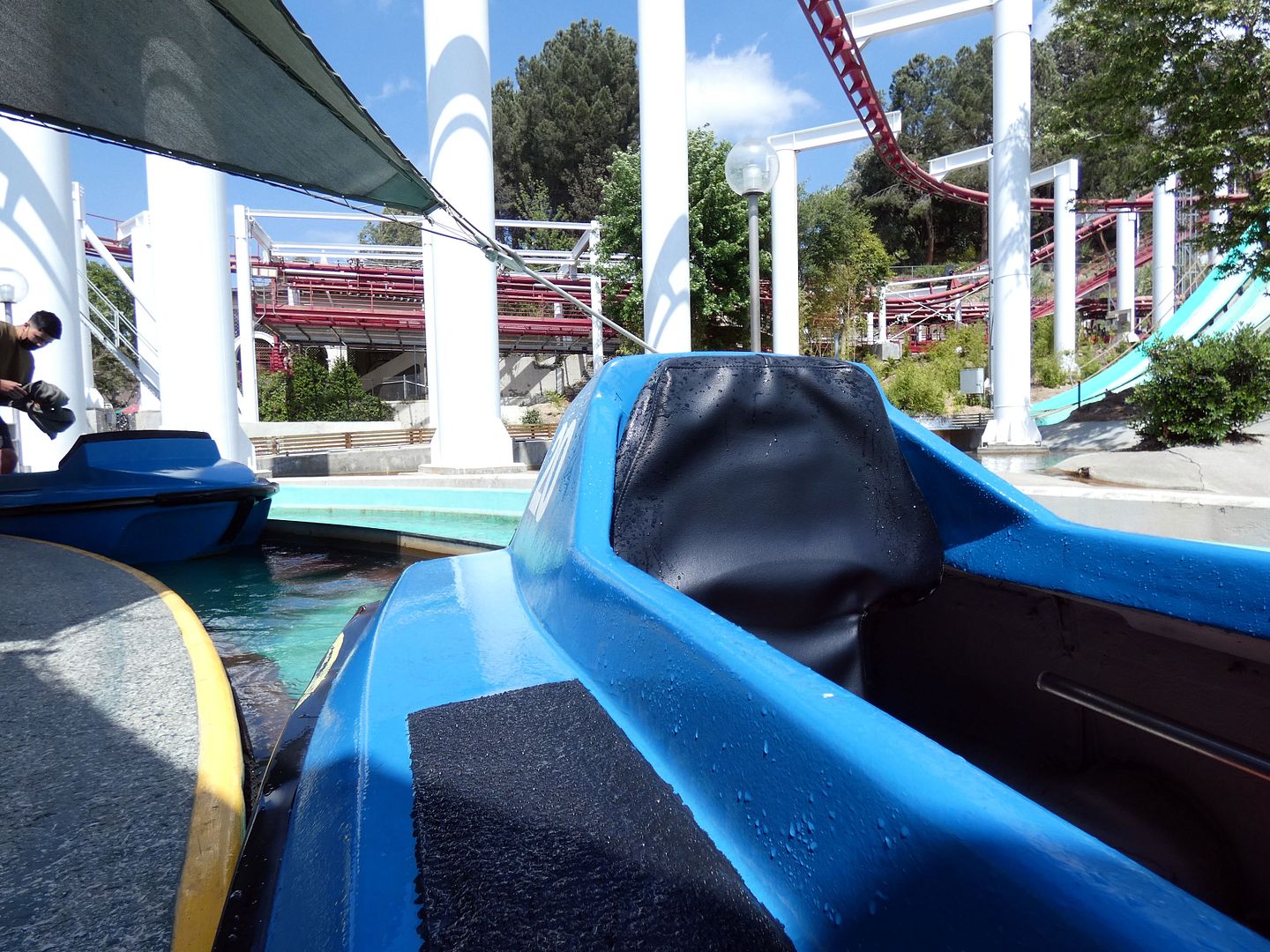 Known from 2001 to 2006 as the Arrowhead Splashdown, the Six Flags website describes the Jet Stream as "a modern water coaster that glides on a river instead of a track."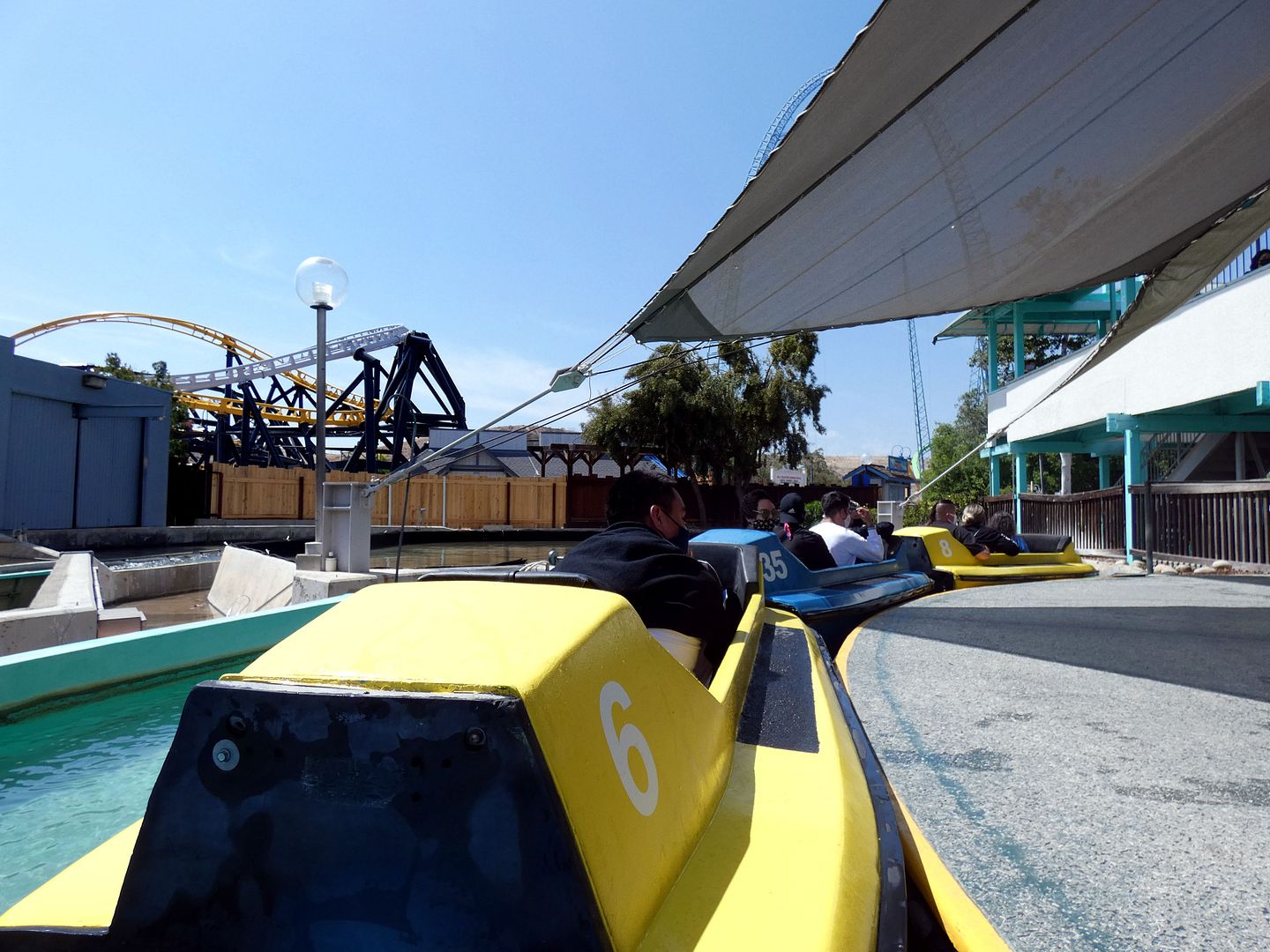 It feels a bit bumpy these days, but you can hop on at the turntable loading station without worrying too much about getting scared (or soaked, unlike Roaring Rapids).
It starts out slowly enough...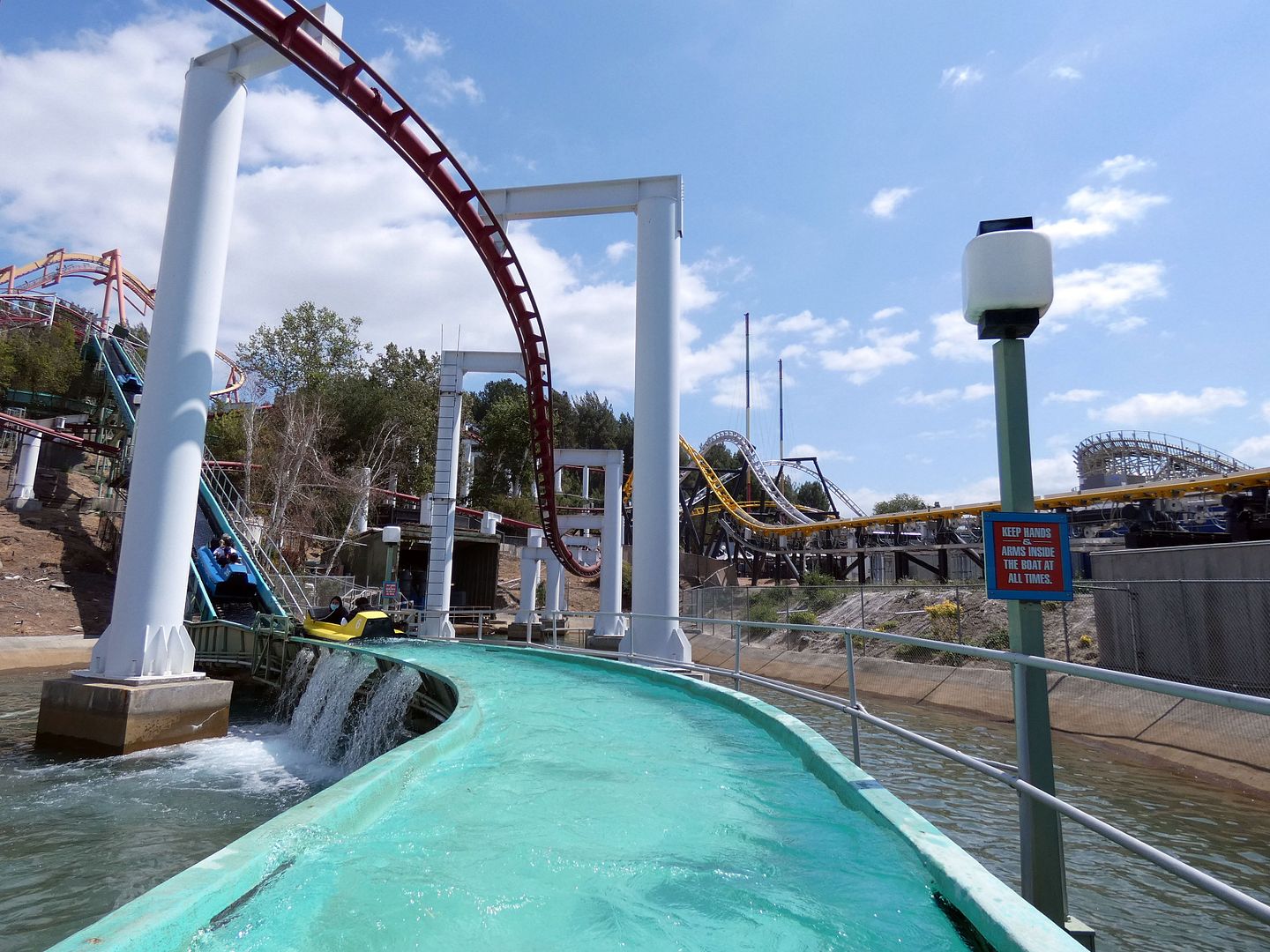 ...as you bob along the river and ricochet off the sides of the flume.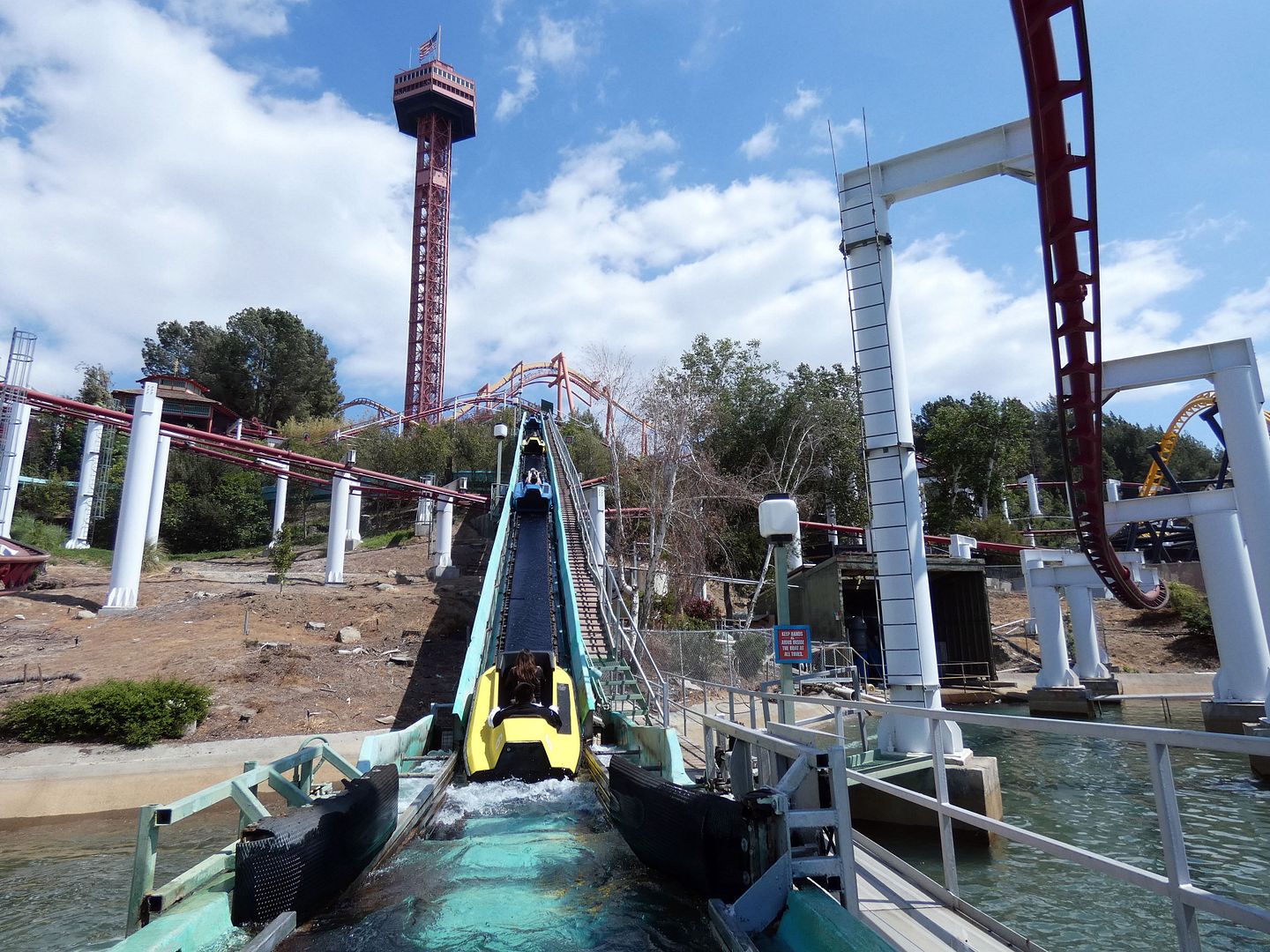 But then you quickly face the chk-chk-chk of the lift hill...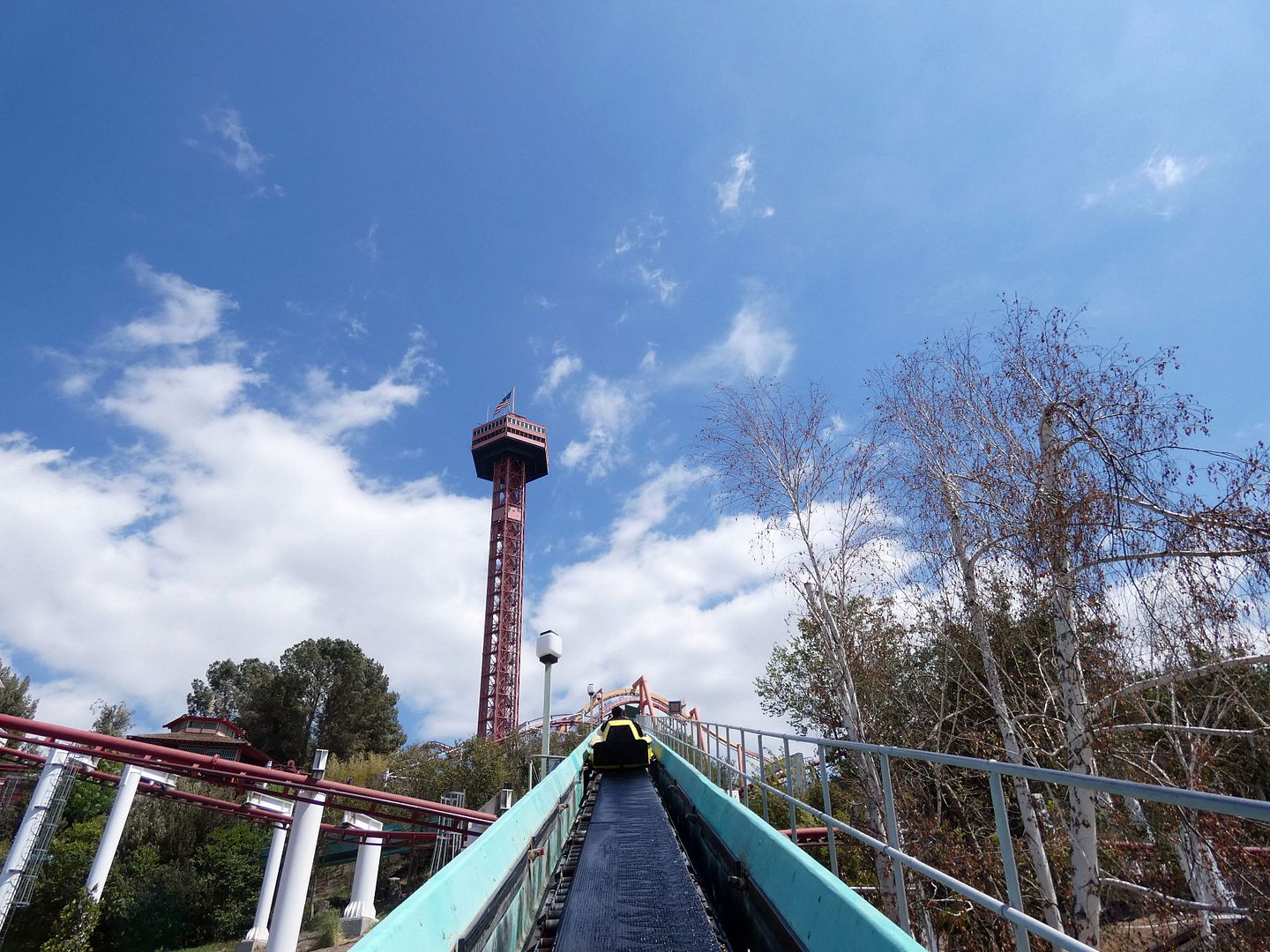 ...which just feels wrong, experiencing it in an open-top fiberglass race boat...
...instead of being buckled and strapped in (or really, restrained in any way) in a rollercoaster "car."
The view of the
Sky Tower
is stunning—and practically constant—from the Jet Stream, although you can see how newer coasters have wrapped around it.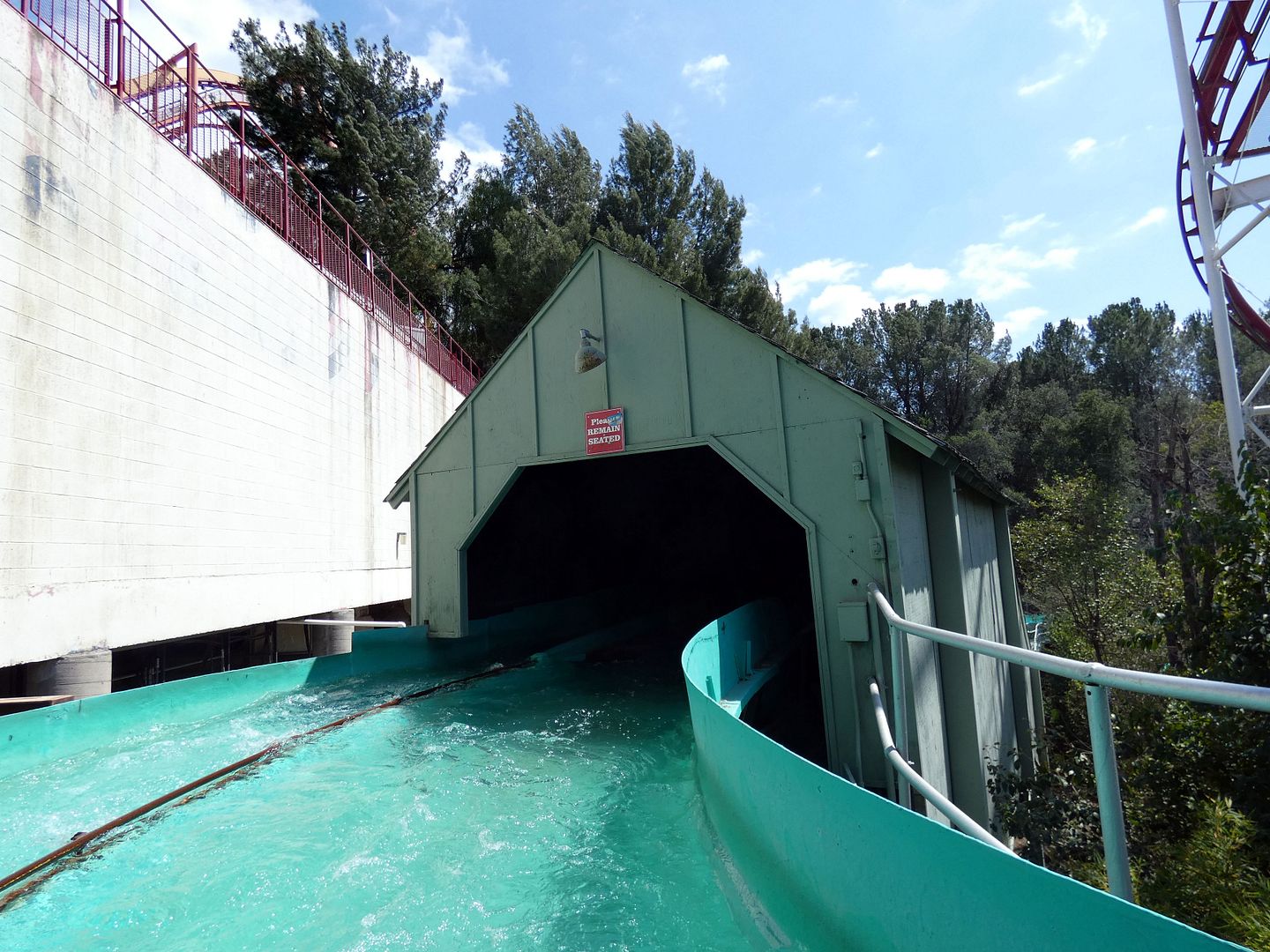 The ride after that first incline is actually pretty easy—deceptively so.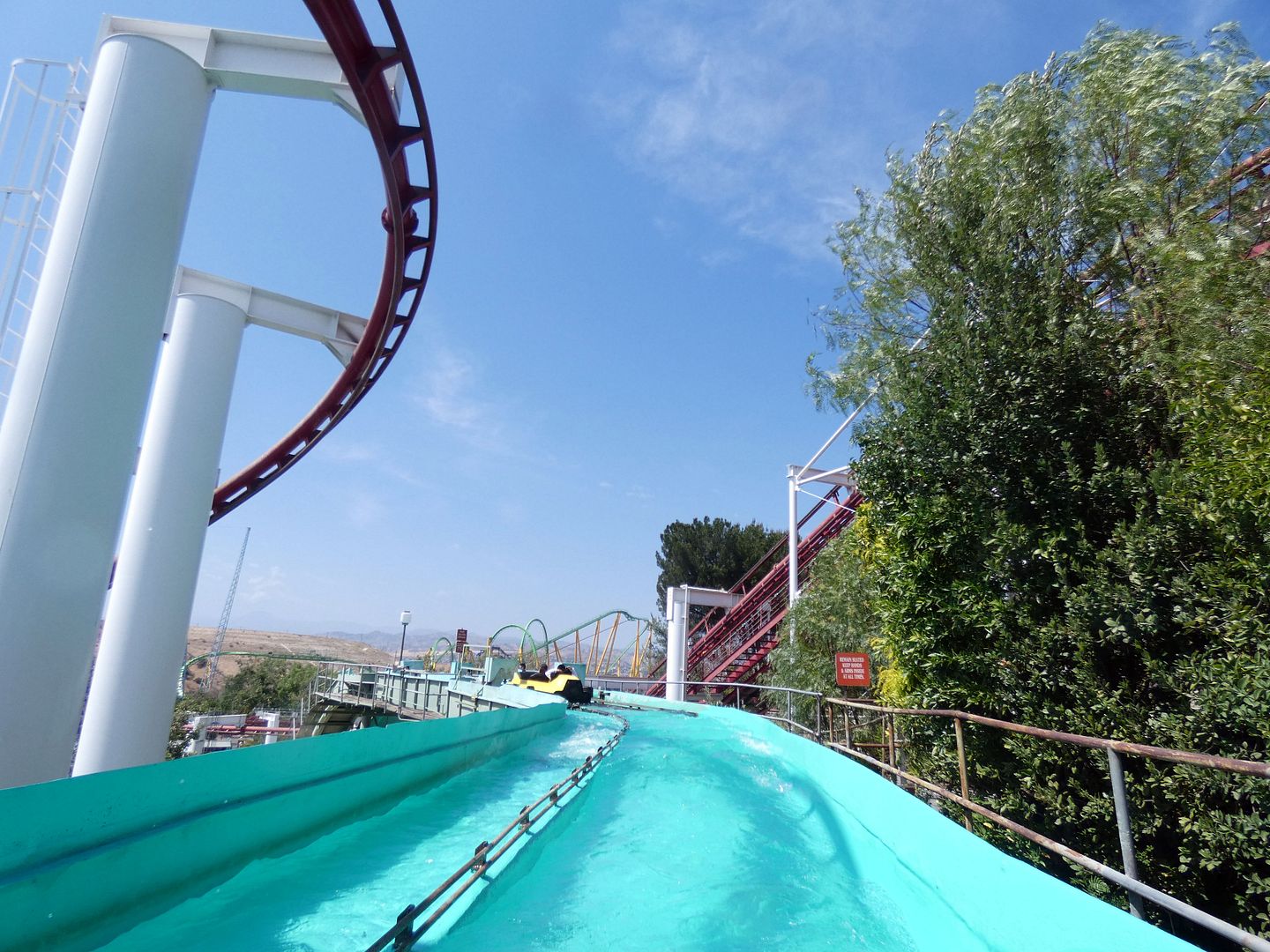 And you're still high enough to see a wide-open view of the park, obscured only a little by the 50-year growth of trees (planted by landscape architect George Devault, who brought in many of them from a nearby riverbed above Castaic Dam).
You get a few moments to breathe and try to slow your heart rate before crashing down into the pool of the water below...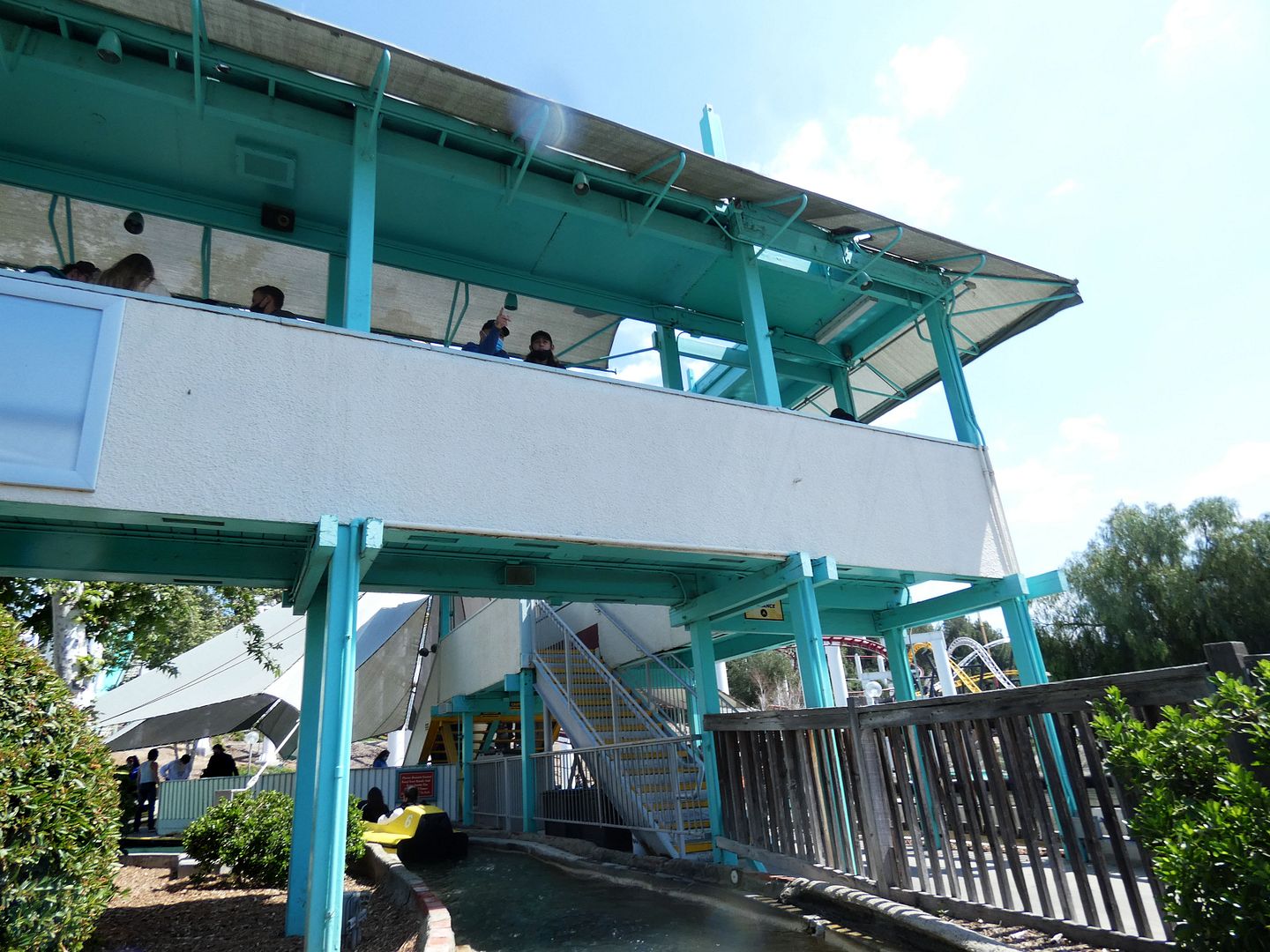 ...and returning safely back to the loading station.
It was really fun to ride—and thrilling in its own way, especially knowing how old it was.
Now that I know a little more of its history—like how Walt Disney contracted Arrow Development to create six of the opening day rides at Disneyland (like
Mr. Toad's Wild Ride
and
Snow White's Scary Adventures
) and, later, the Matterhorn Bobsleds—I'm even more delighted.
And I wouldn't mind riding Jet Stream again. I hope I get the chance before Six Flags decides to replace it with a ride that's a little higher octane.