In 1960, a group of 15 German immigrant families formed The Phoenix Club in Anaheim to help promote interest in German-American culture and built its original clubhouse along the Santa Ana River near Katella Avenue.


That was over 100 years after the first 50 pioneering German families had relocated from San Francisco and formed the Los Angeles Vineyard Society—but clearly, the Deutsch presence was still strong in their home by the Santa Ana River ("Ana" "heim").
Inevitably, the German population of Anaheim dwindled, and interest in German-American culture waned. The Phoenix Club had to make way for the Anaheim Arena (now the Honda Center), home of the NHL's Anaheim Ducks (as well as a number of arena concerts)—so it relocated about a half-mile north to its current location in 1992.
And now, as it's slated to move again, it's just celebrated its final Oktoberfest (where you can "party like a German") in its current location.
The members-only club hosts a number of other public events, too—and even features a gastropub (or Gasthaus) that's also open to the public.
But, true to form, I waited until it was one of my last chances to go.
I didn't realize how fun it would be—especially at the air rifle club (Schützengesellschaft), which was fortunately open during last weekend's Oktoberfestivities.
I've shot a real rifle with blanks before (more than once), but it had been a long time—so I was a bit nervous.
But I bucked up and bought my 3-shot card—which the club was selling as part of a contest to win prizes.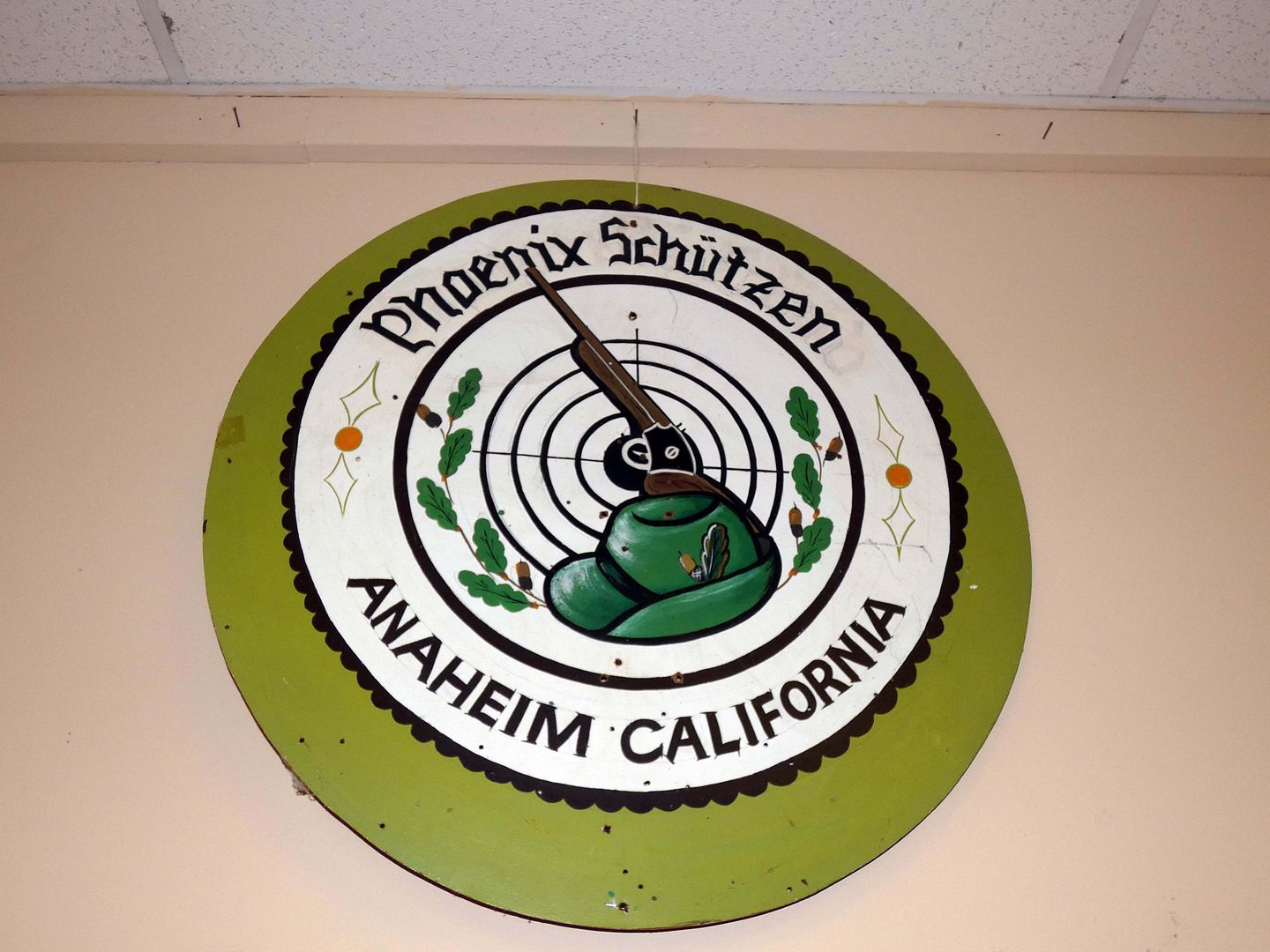 For me, however, the shooting was prize enough.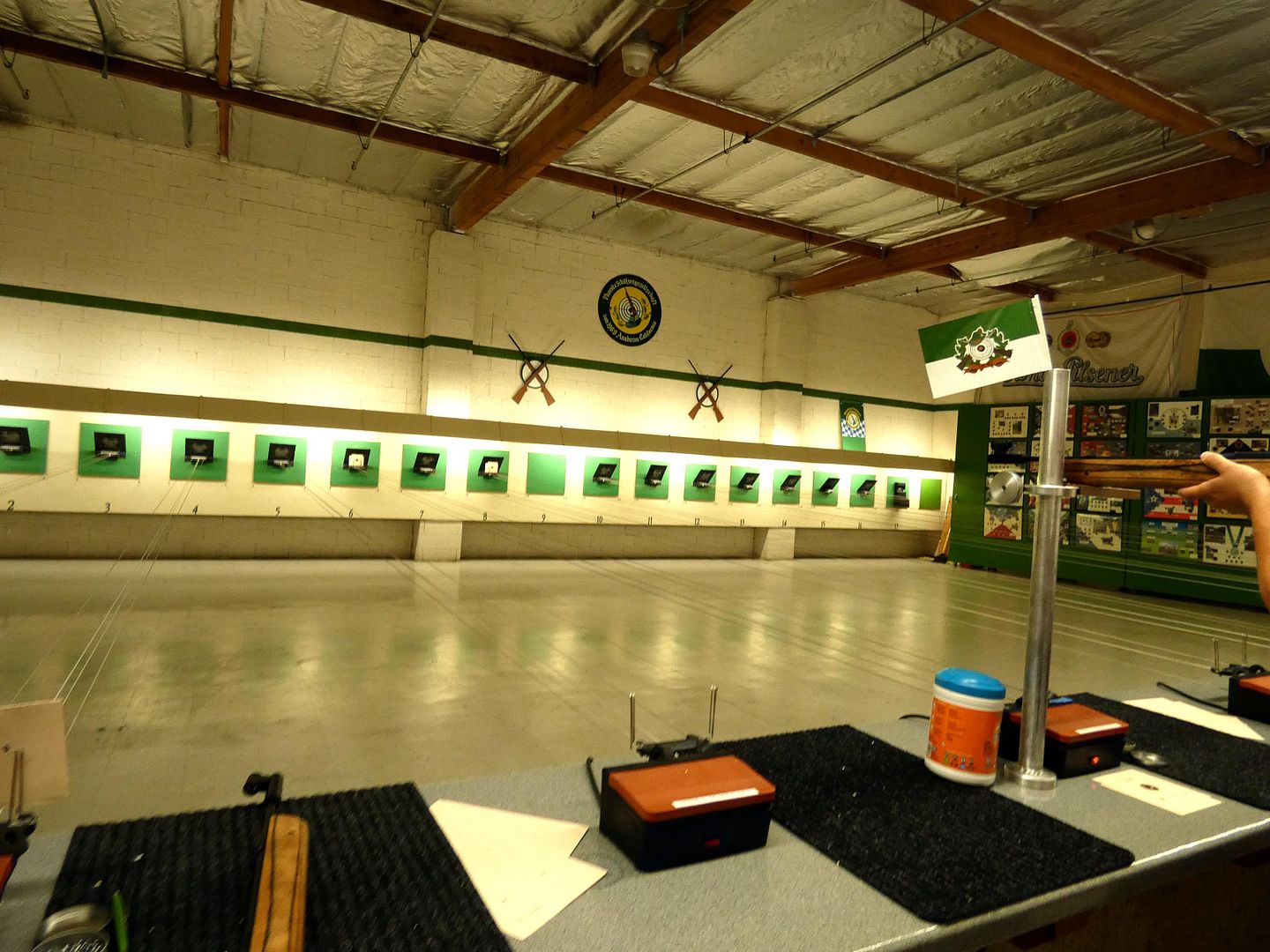 In fact, I was surprised that there weren't more shooters in the gallery—although it was a little early in the event, so maybe people were waiting to get some more beers into themselves before giving it a try.
Maybe that's why they don't let you set up your own target...
...or load your own ammunition.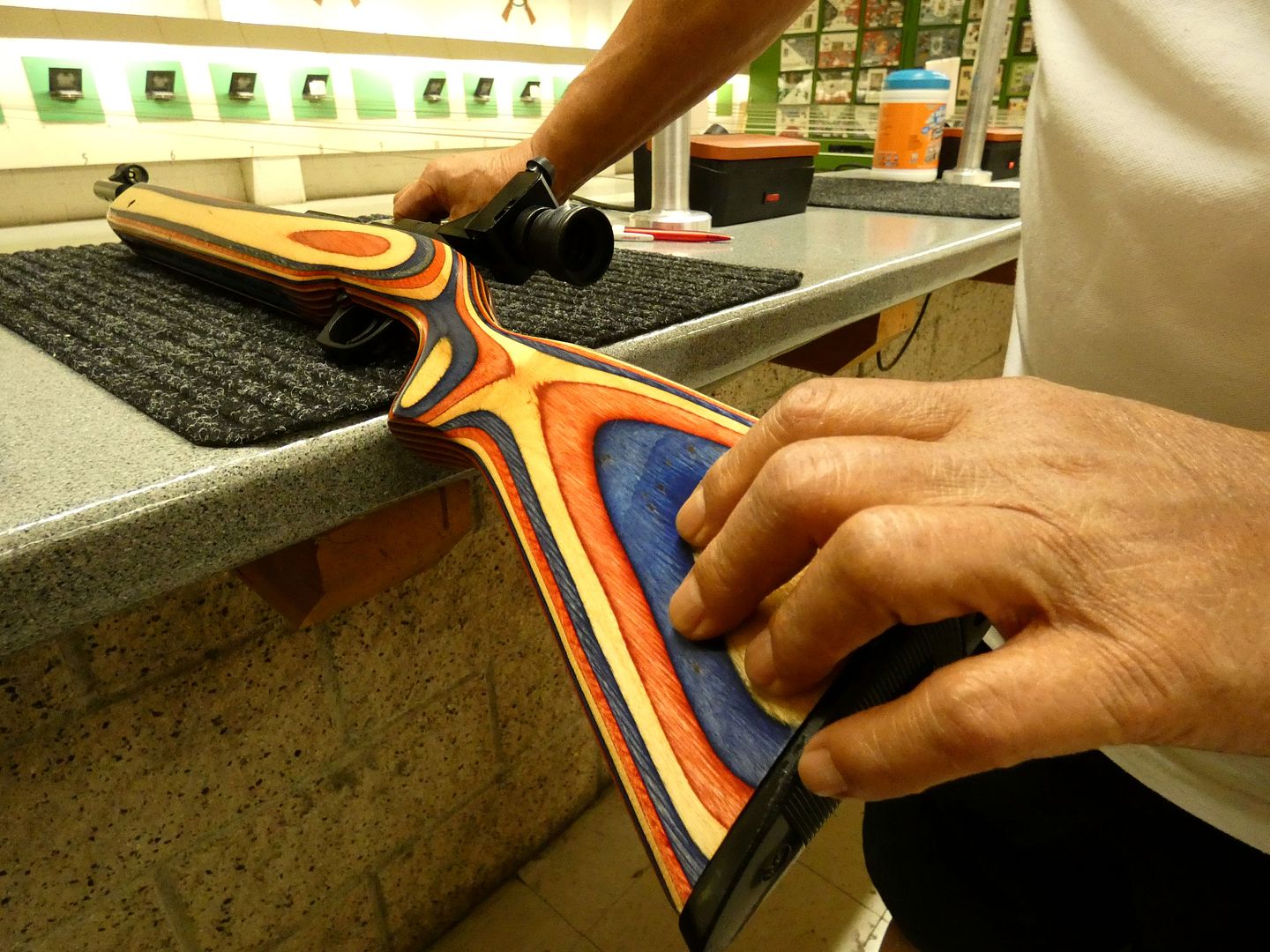 I found the air rifles somewhat easier to aim, with their Olympic-style eyepiece, but more difficult to hold in place against my shoulder. I missed the heavy weight.
Still, I managed to get one qualifying shot (in the centermost circle) out of three tries—and didn't have to deal with burning-hot shells falling down into the front of my shirt the way I used to at the pistol range back in Manhattan.
Festbier
Aside from public events like Oktoberfest, The Phoenix Club offers its members access to many hobby groups (gruppes)—mostly focused on either learning the German language (Deutsch), folk dance (Die Gemütlichen Schuhplattler), and card games (Kartenspiele).
And you don't need to be of German—or even Swiss or Austrian—descent. All are willkommen.
Fortunately, Oktoberfest last weekend wasn't my only chance to visit The Phoenix Club before it relocates again in 2022 (to the OC city of Brea). Hopefully I'll get the chance to go inside the pub (Bierstube) and maybe even attend its "Piratenball," the pirate-themed costume party that will mark the opening of the Karneval festivities.
I'll report back if and when I do—and from the new location as well.
In the meantime, there's one weekend left of Oktoberfest at The Phoenix Club Anaheim for 2021.
Related Posts: