The latest addition to Hollywood's horror-themed attractions is Icons of Darkness...
It's the most extensive private collection of its kind...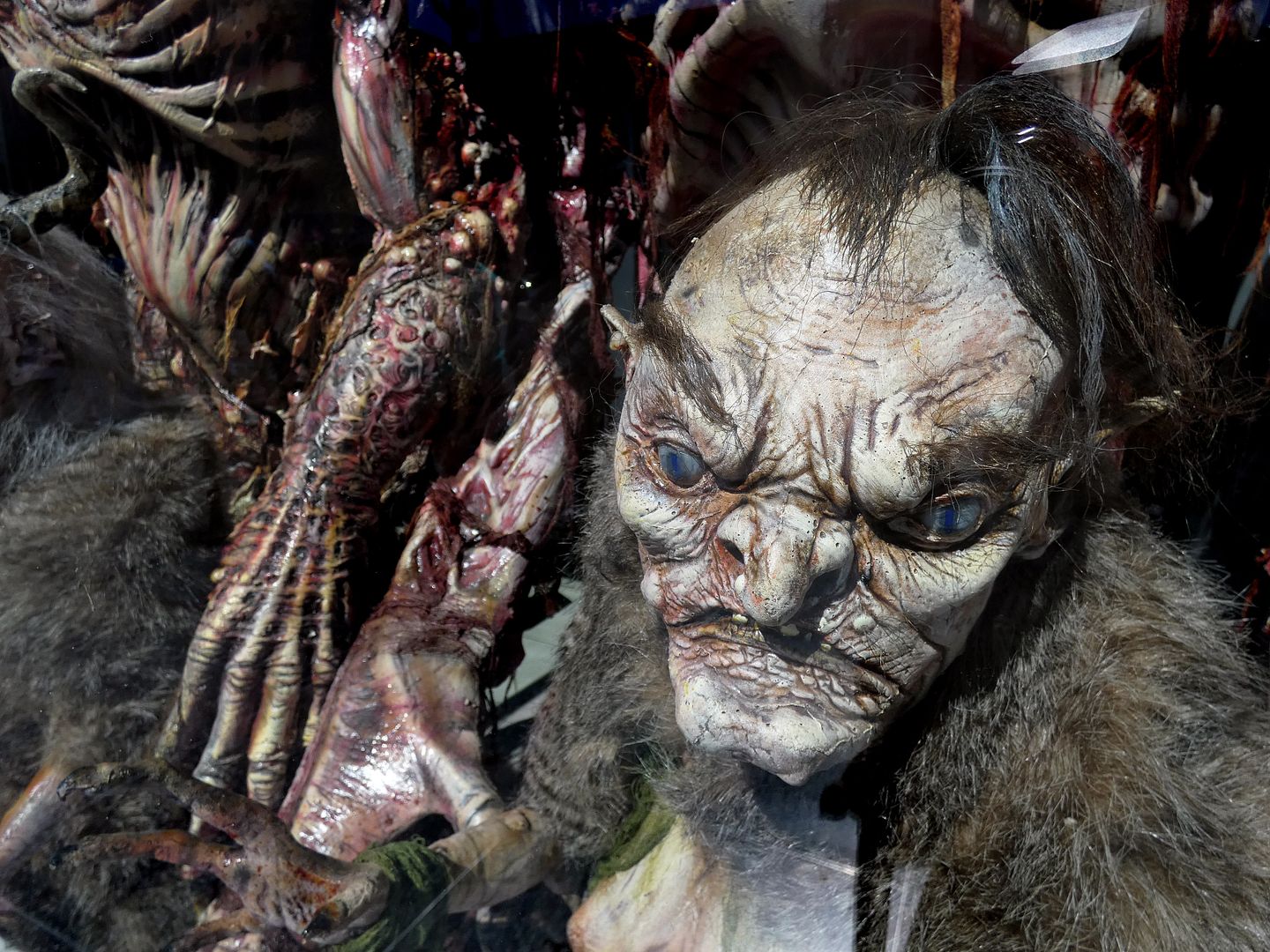 ...located on Hollywood Boulevard just west of Highland Avenue in the Hollywood and Highland complex.
It was supposed to open last year at The Montalbán theatre on Vine Street in Hollywood...
...but it couldn't get off the ground during the COVID-19 pandemic.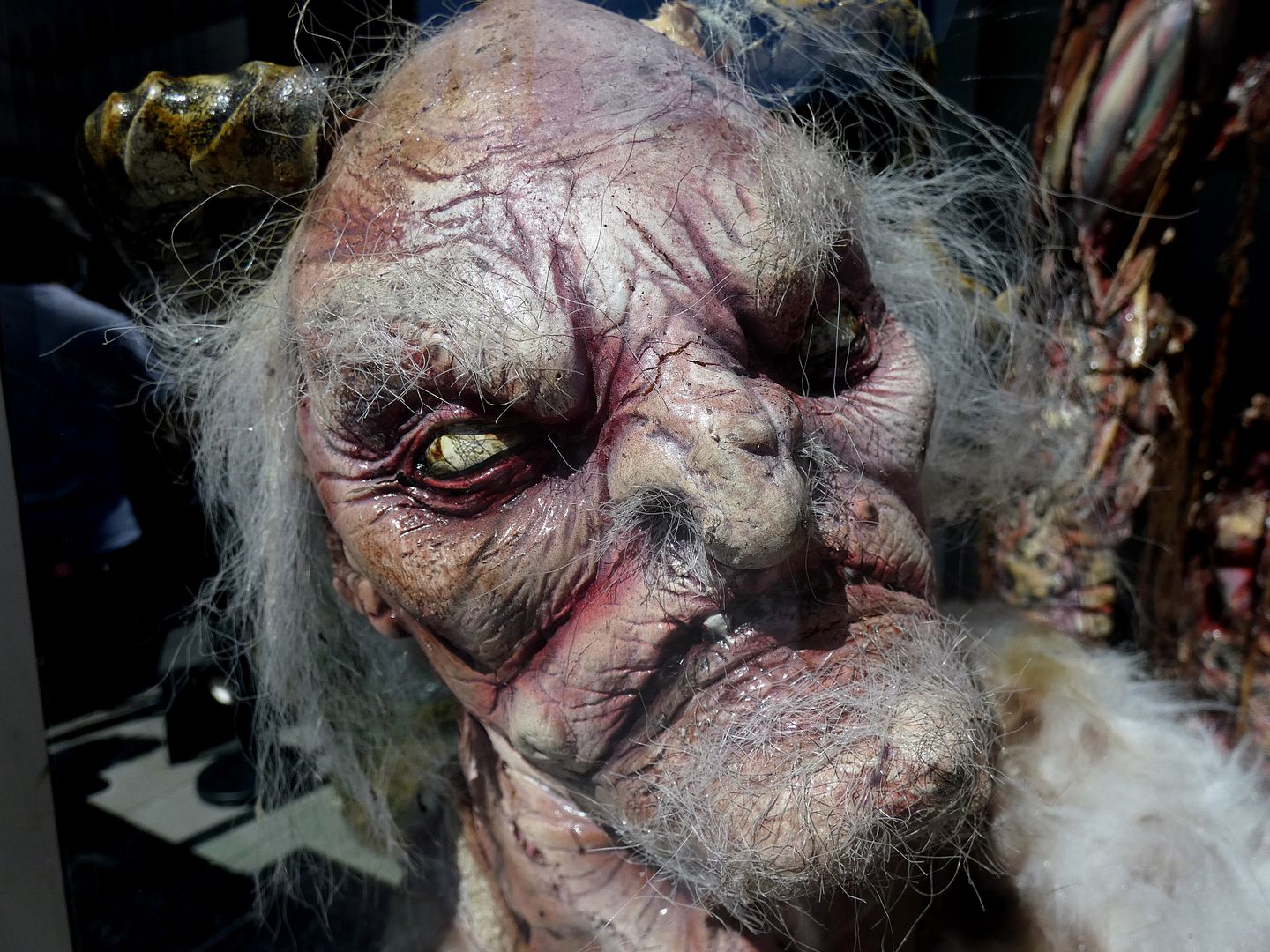 A year later...
...it's well worth the wait.
And while walk-ins are welcome...
...you may need to wait a little bit to get a time slot that works for you, as access is currently only by a guided, docent-led tour.
Some of the largest items in the collection are screen-used dinosaur heads, hoods, and bodies from the Jurassic Park anthology, which form the centerpiece of the showroom (alongside original Stan Winston dinosaur maquettes from Jurassic Park and Jurassic Park III and a velociraptor hatchling and eggs).
It's all from the collection of Rich Correll, who started his career unspookily enough as a child actor on the TV series Leave It to Beaver...
...and went on to produce, direct, and write many other TV series and their episodes...
...while amassing his enormous collection of artifacts and screen-used costumes, masks, props, and more.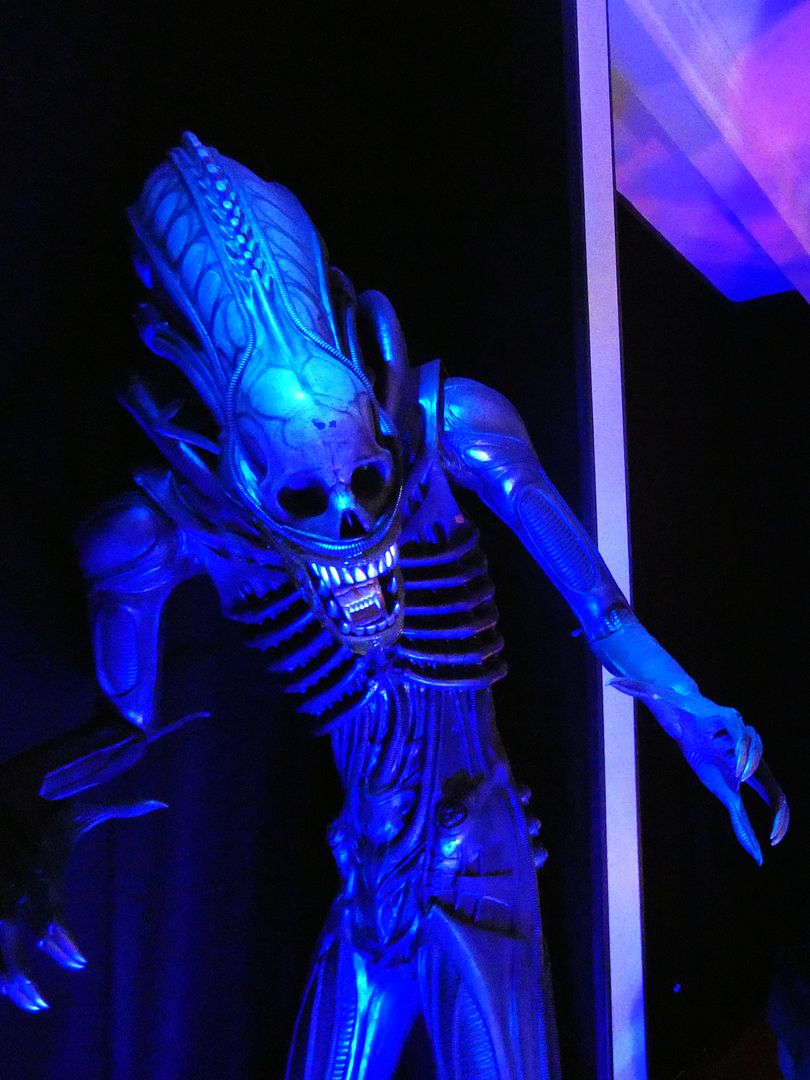 His artifacts aren't just from horror films, but also superhero films, fantasy, sci-fi and sci-fi/horror (like Alien)...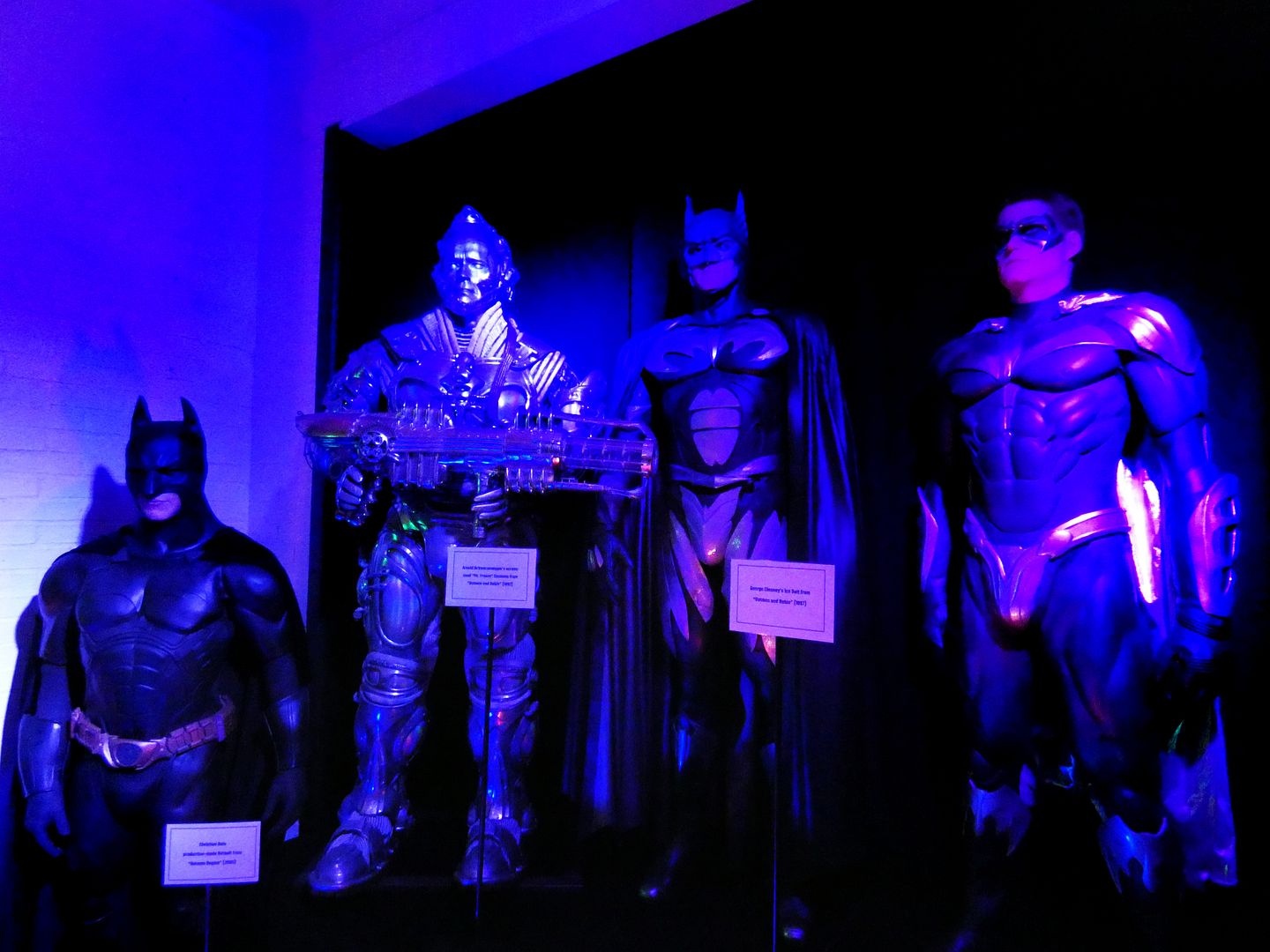 ...and more special effects-heavy features (like
Mrs. Doubtfire
,
Harry and the Hendersons
,
Back to the Future
, and the
Batman
anthology, whose various batsuits are on view).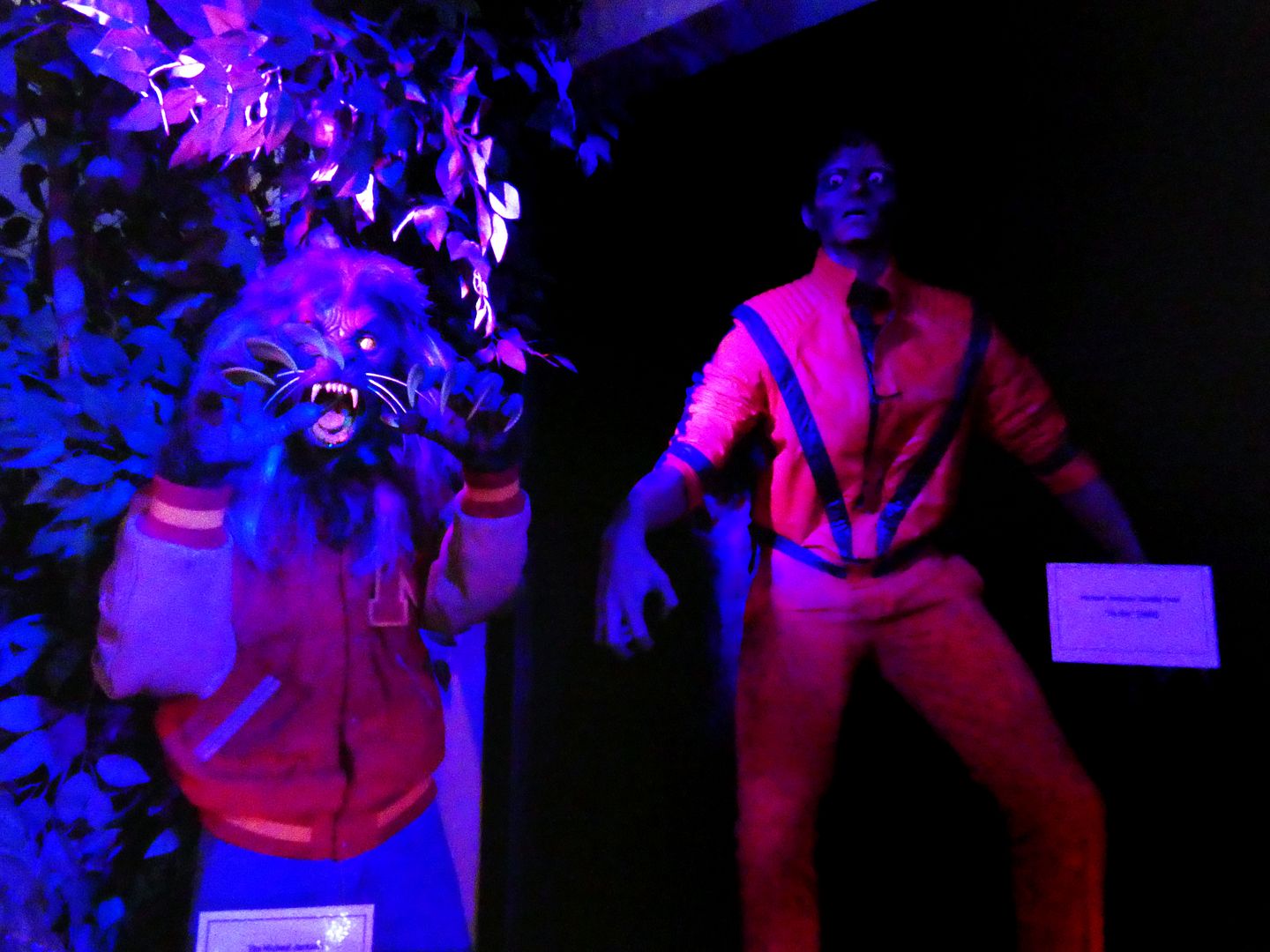 Many of the items at Icons of Darkness are the work of special make-up effects creator Rick Baker, known for his work on Hellboy, Planet of the Apes (2001), The Howling, The Ring, Michael Jackson's "Thriller" music video.
...and An American Werewolf in London (whose full creature body by Rick Baker is on display).
For those interested in going even farther back in horror history, collection highlights include a depiction of Lon Chaney as "The Phantom of the Opera"...
...life casts (a.k.a. facial molds) of such horror greats as Vincent Price, Boris Karloff, Bela Lugosi, and more...
...and a tribute to the Universal Monsters, including Dracula, Frankenstein's monster, Bride of Frankenstein, and The Wolf Man (above).
Other horror villains represented include Jack Nicholson as Jack Torrance in The Shining, Hannibal Lecter...
...It, Chucky, Pinhead from Hellraiser...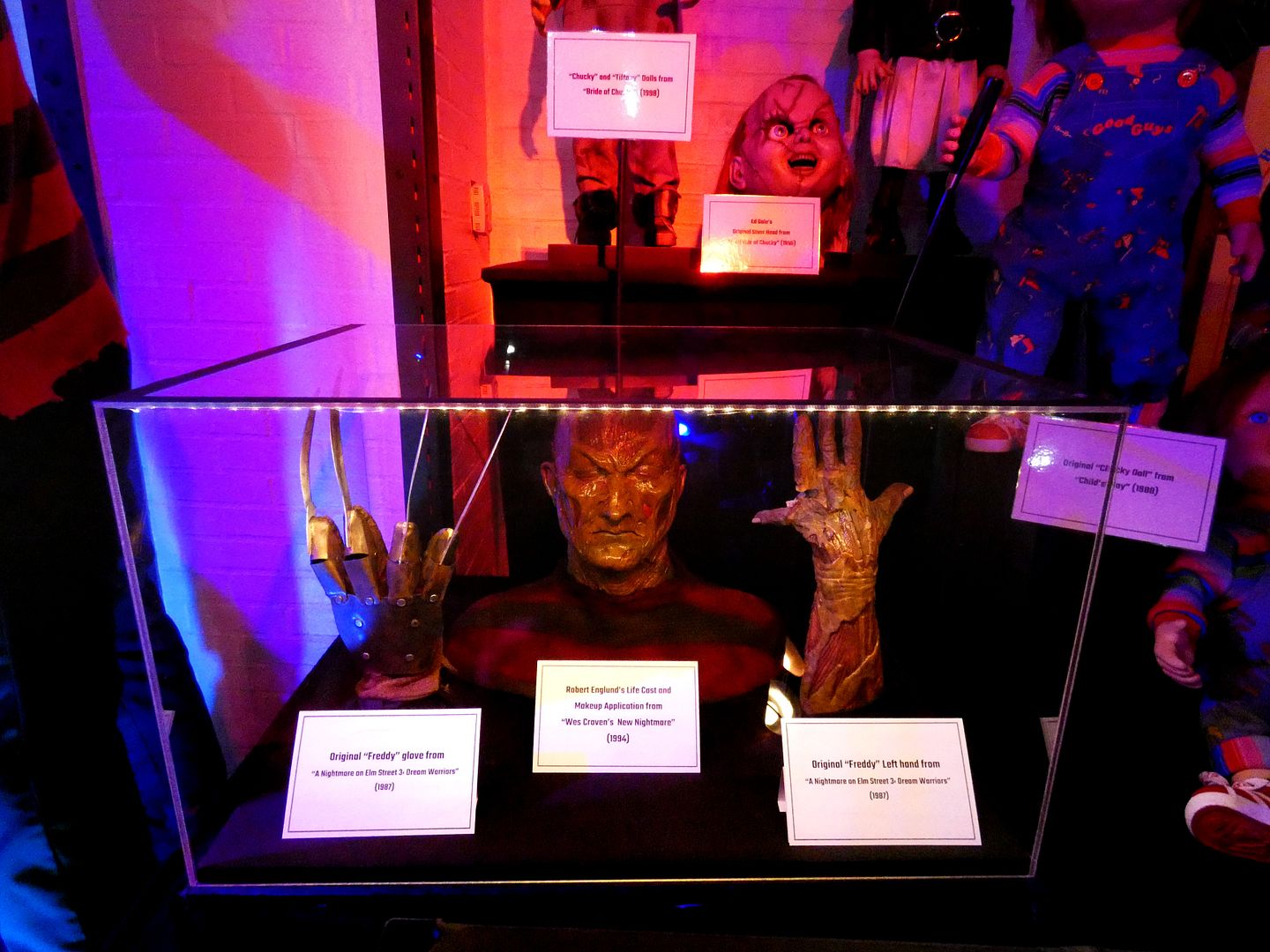 ...Freddy Krueger (including an original glove and left hand from A Nightmare on Elm Street 3: Dream Warriors)...
...and The Joker.
For some close encounters of the alien kind, there are also some Sleestaks from the Land of the Lost TV series...
...martians from Tim Burton's Mars Attacks...
...the "spiderhead" manifestation from John Carpenter's The Thing...
...the facehugger from
Alien
...
...and a horde of gremlins from Gremlins 2 (including Gizmo himself).
Icons of Darkness currently fills the first-floor storefront occupied by American Eagle Outfitters for over 10 years (until 2018 or 19)—but the plan is to move into the upper levels of the building to allow for more room to show even more of Rich Correll's collection (a lot of which is still in storage).
So, unlike what was meant to be a temporary home at The Montalbán (which never opened), this is conceived as a permanent attraction.
But you never really know with Hollywood—especially at Hollywood and Highland, which is evolving as a shopping center as we speak.
I'm glad I got there when I did. Just in case it's not there the next time I look.
Related Posts: