The year 2020 was a rollercoaster for everybody, but I can only imagine the panic felt by the fine folks at Bob Baker Marionette Theater...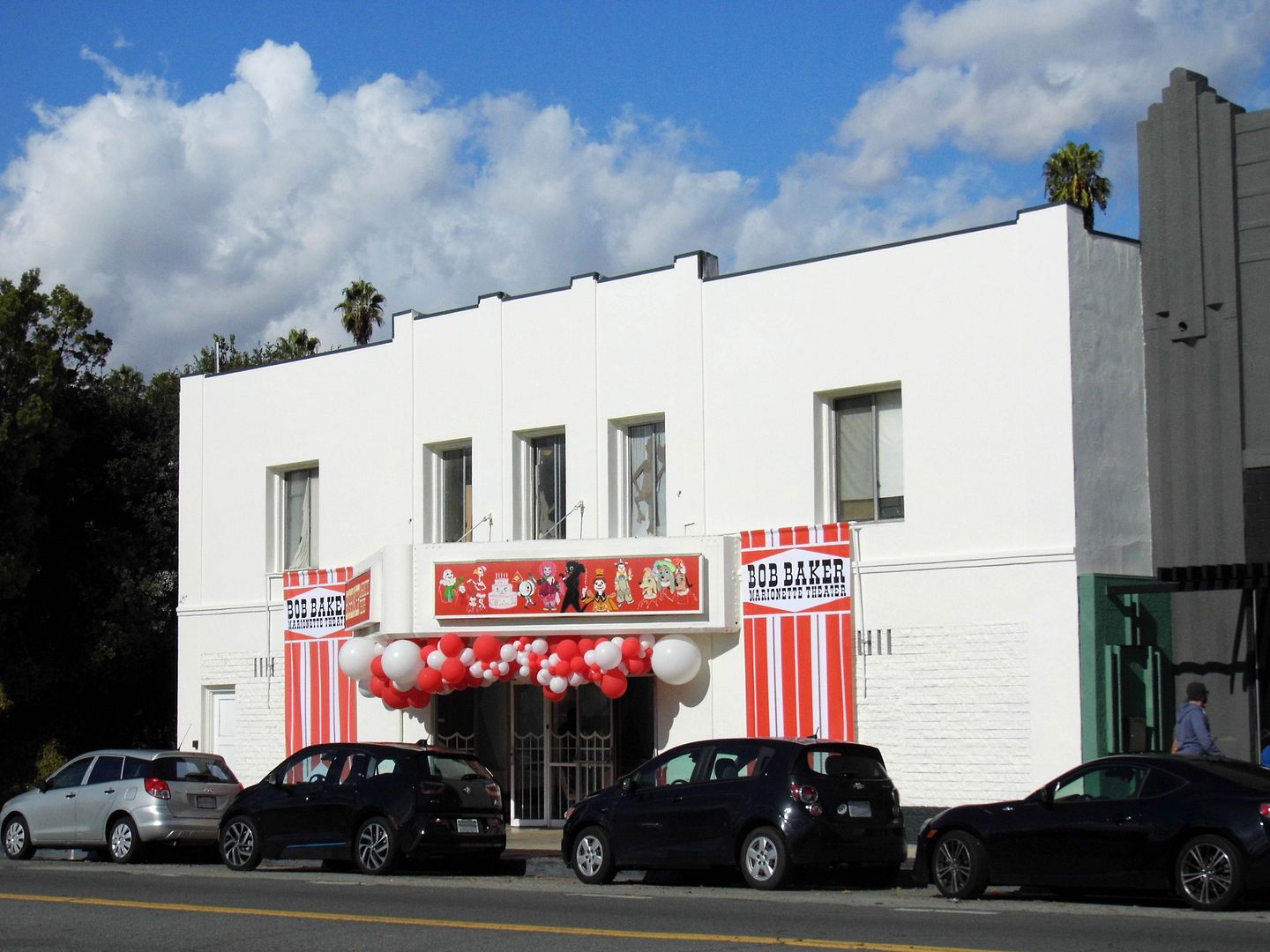 circa 2019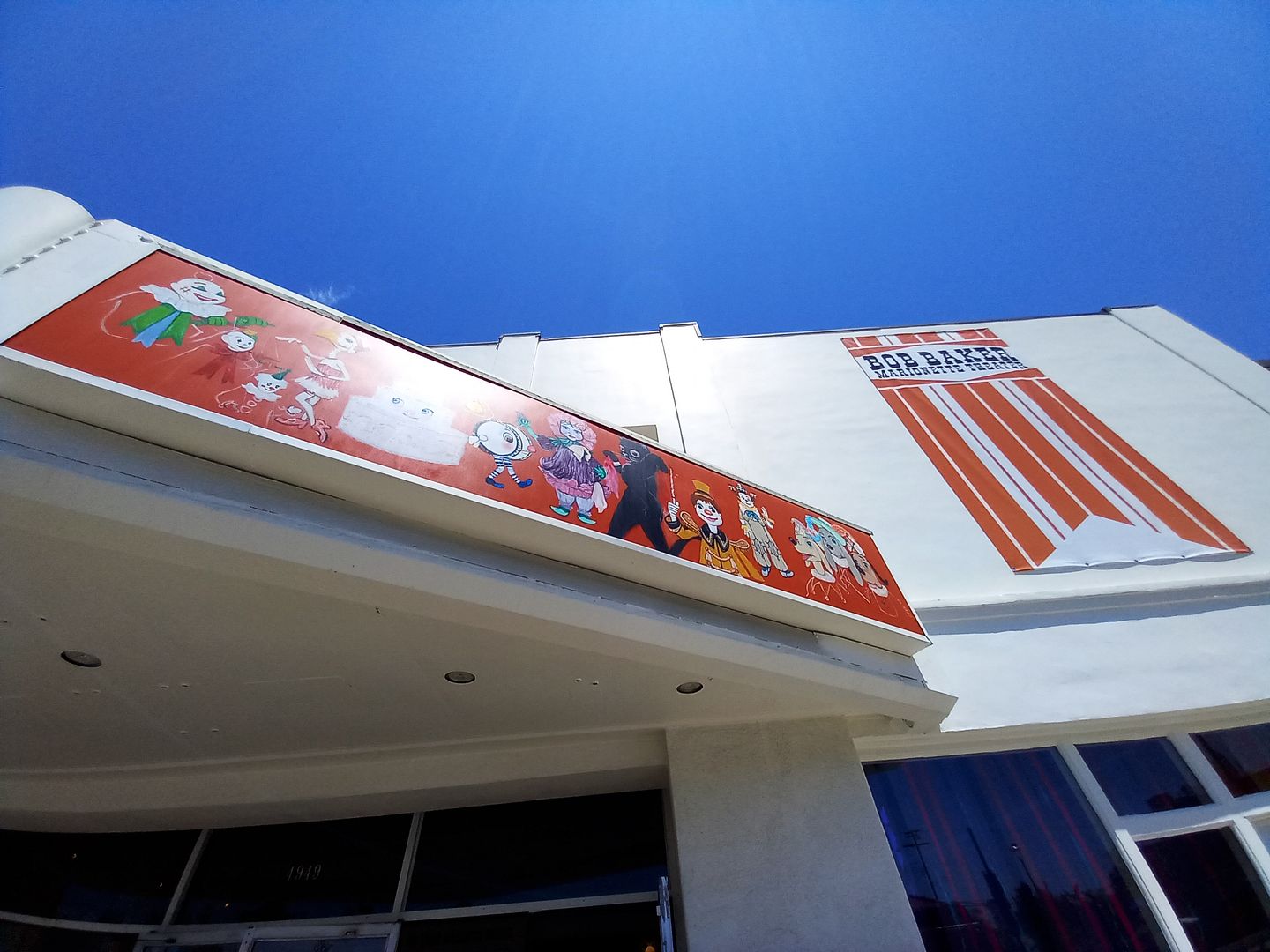 Then they had to close up shop just a couple of months later with COVID-19 lockdowns—and with no ticket sales or in-person gigs, they didn't know how they'd pay their rent. At least, until a fundraising campaign outperformed their goals—and once again, the puppets were saved.
Bob Baker Marionette Theater pivoted like no other theater company—or troupe of puppeteers—that I know of, hosting Zoom shows and virtual birthday parties, in-person engagements and weddings, walk-through displays (which I unfortunately missed), and more. They even launched a 'zine and expanded their merchandise offerings.
I'd really enjoyed their
window displays
at the Looff Hippodrome on the Santa Monica Pier at the beginning of this year—so, I was delighted to see those setups repurposed (somewhat) inside their own theater, which had its grand reopening today.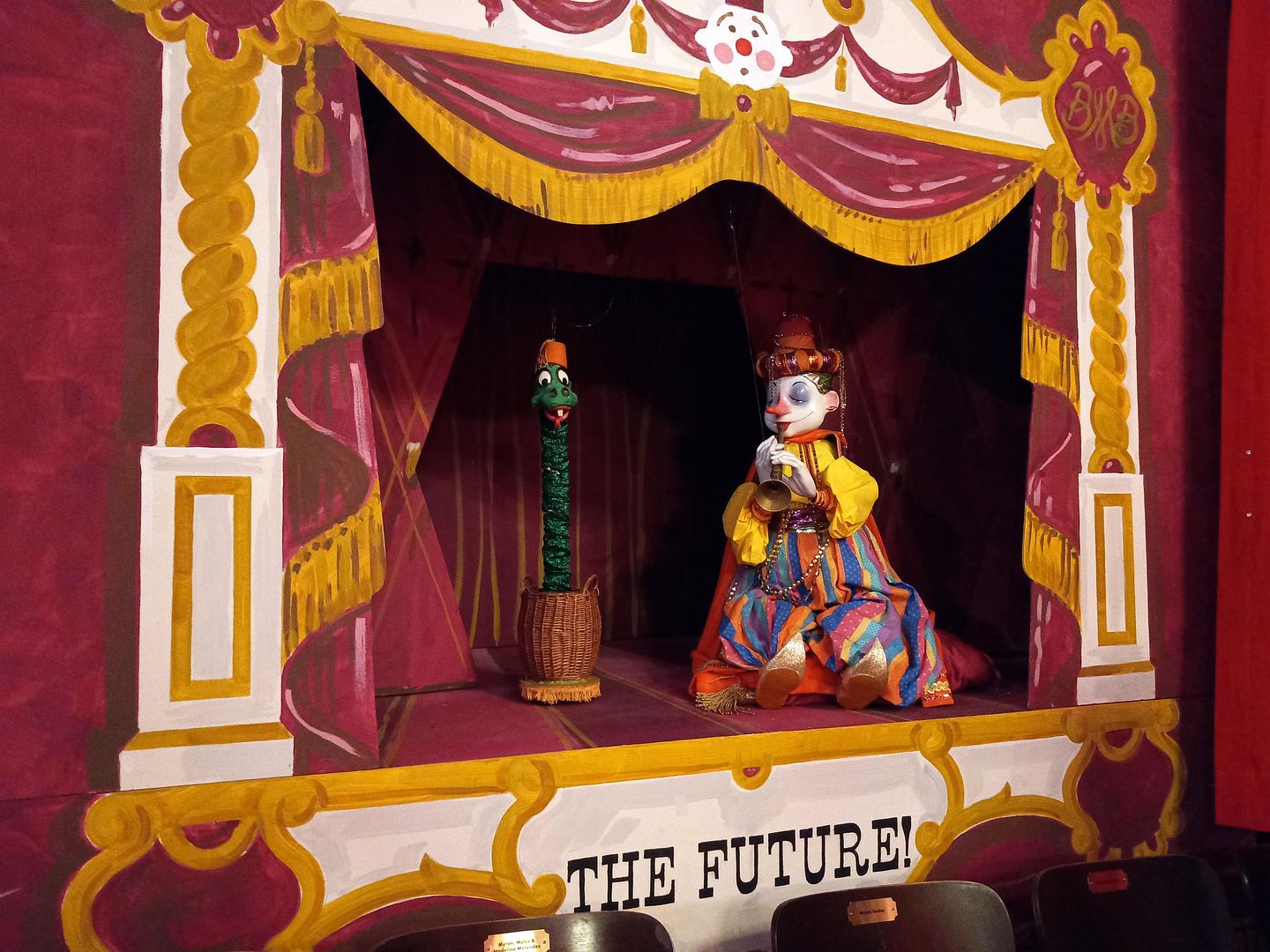 The
pandemic
isn't over, of course. Even some
vaccinated
folks are getting sick, and kids under 12 can't yet get the shot. But everybody's desperate for some normalcy (even if you have to wear a mask indoors.)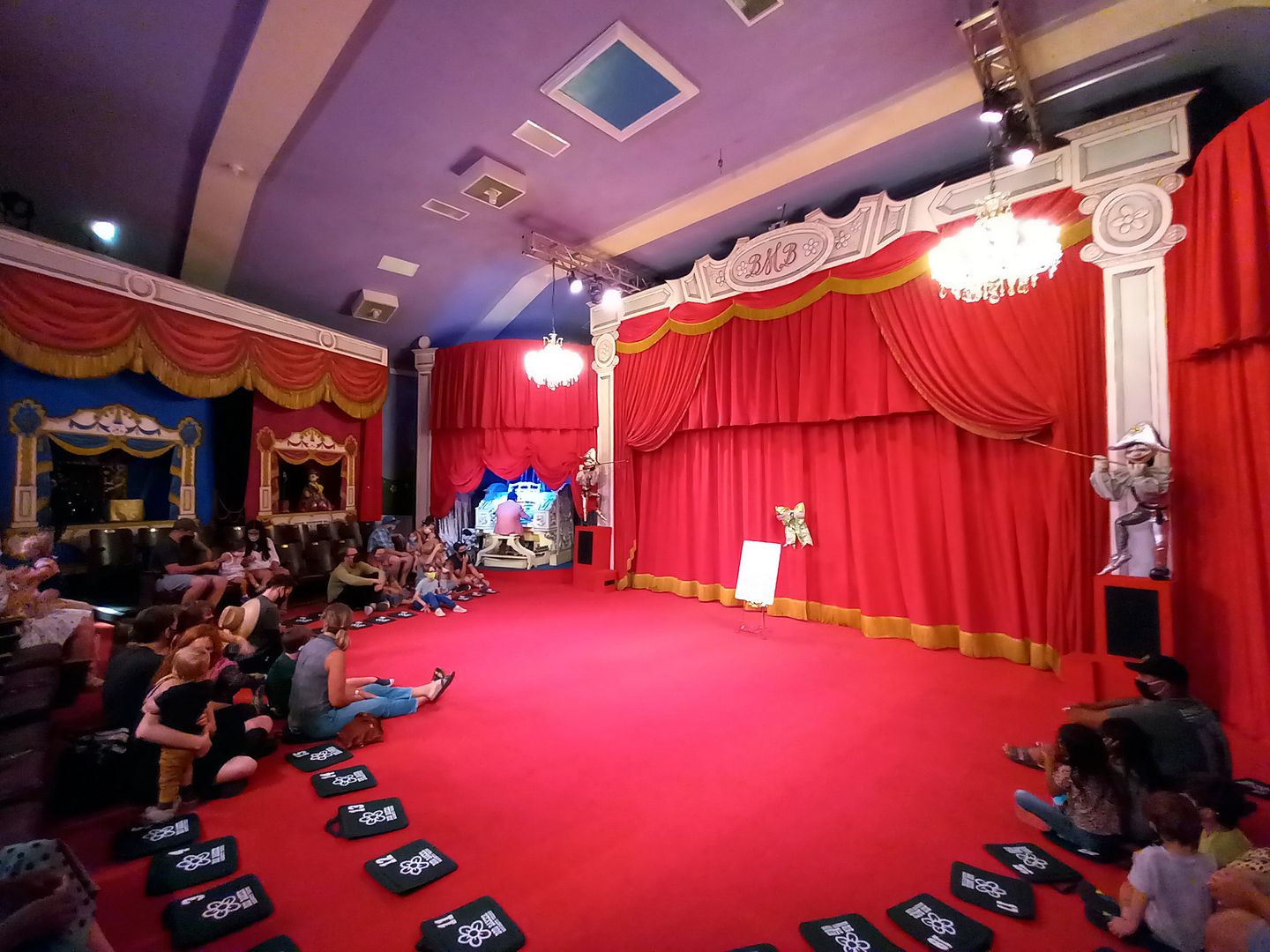 They've done a lot of work on the theater during the last year-and-a-half. It's clear they haven't taken much (if any) time off.
And their first show back after their pandemic closure wasn't just a "soft" opening or a "mini" show, but a full-blown extravaganza, with a pre-show organ concert...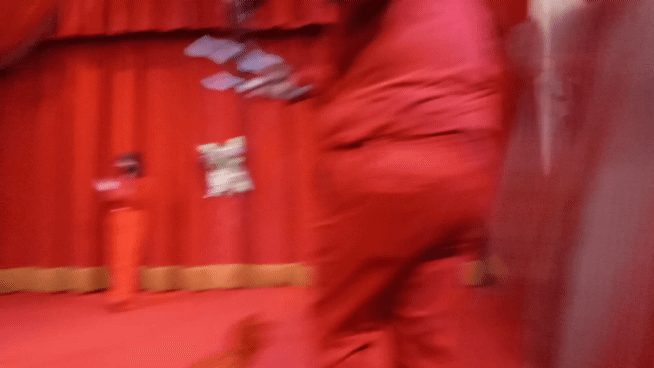 ...and puppet parade!
Although some of the puppets and choreography were familiar to me, the latest show—"Re-Opening Revelry"—is pretty much an entirely new show. I only recognized maybe one or two songs.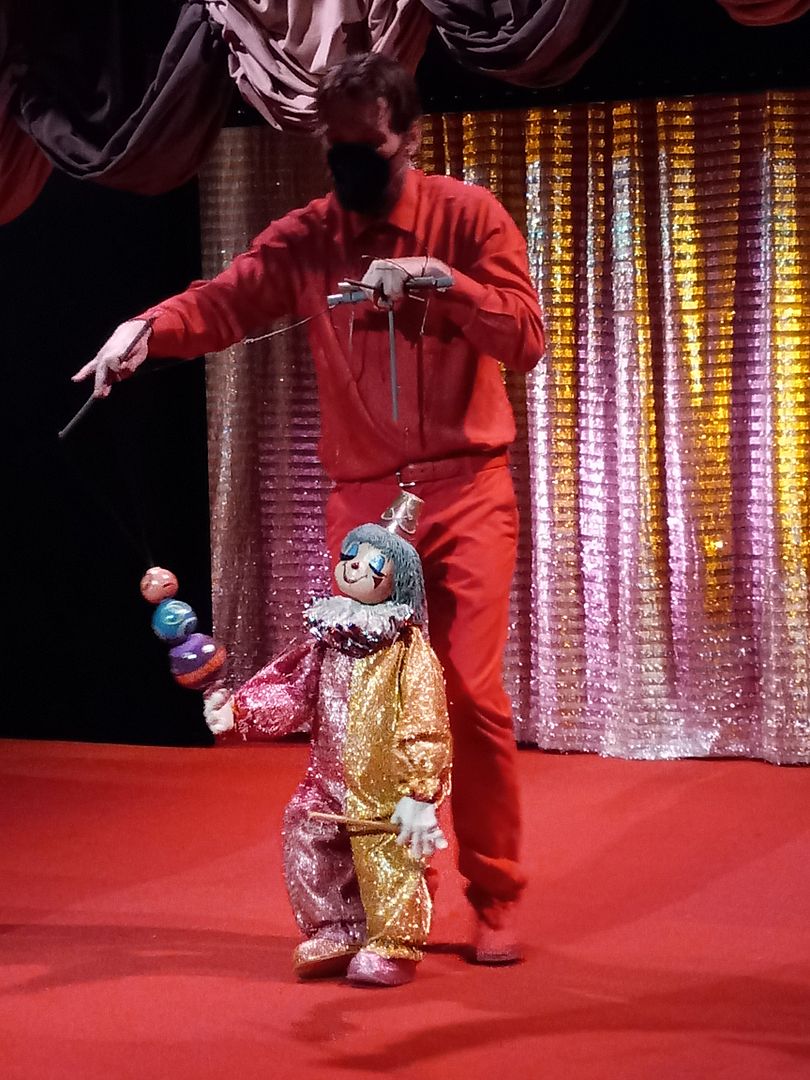 And that's quite an undertaking, considering they're cramming 16 months' worth of jubilation to 60 minutes!
The idea behind this show is to honor all the holidays we've missed celebrating together since March 2020—especially birthdays. Birthdays are a pretty big deal at Bob Baker Marionette Theater—which even has a birthday cake puppet in its cast (not to mention Happy, the birthday dog.)
In this "Whimsical Welcome Back Revue," they've got musical numbers for St. Patrick's Day and Easter...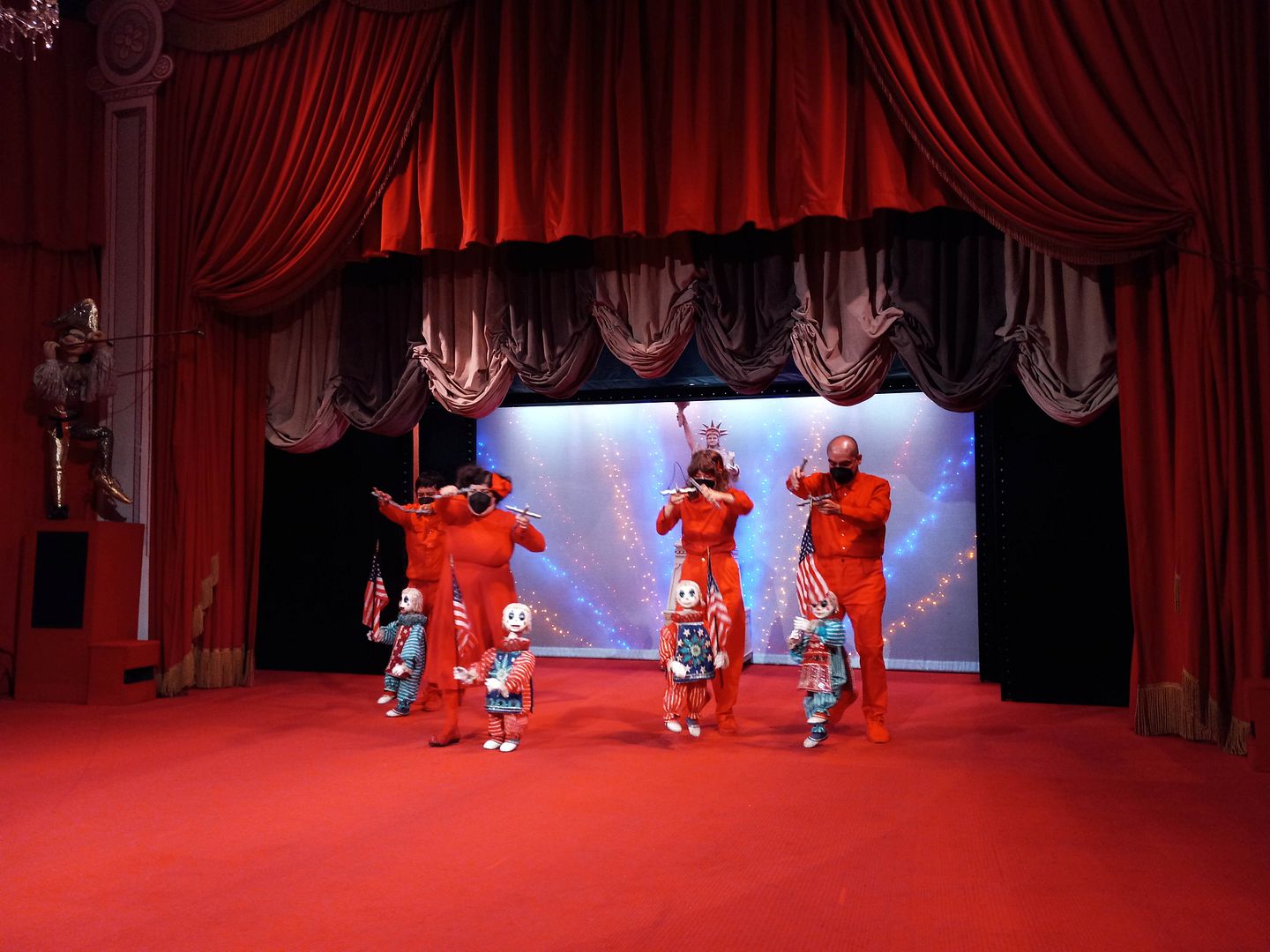 ...Independence Day, Halloween (with a rendition of "Dracula Disco"), and Thanksgiving...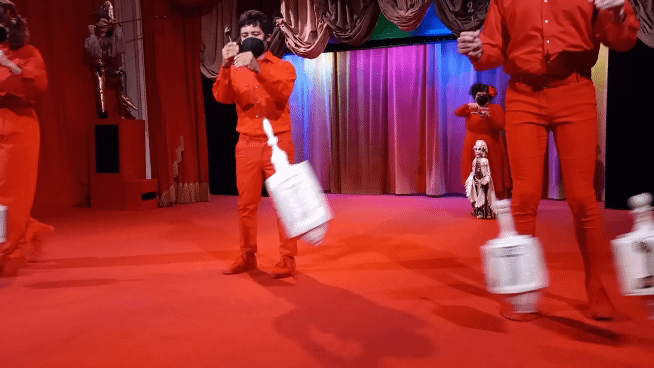 ...Hanukkah...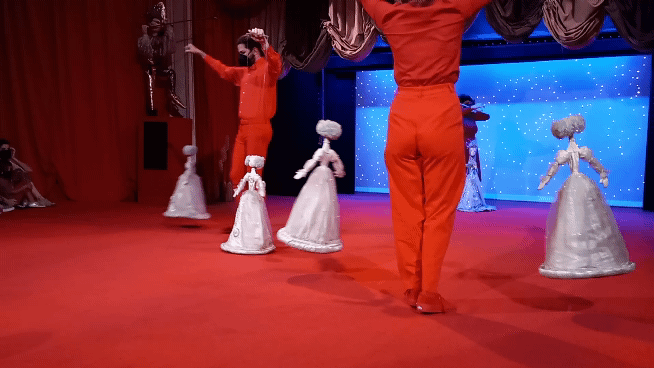 ...and of course winter...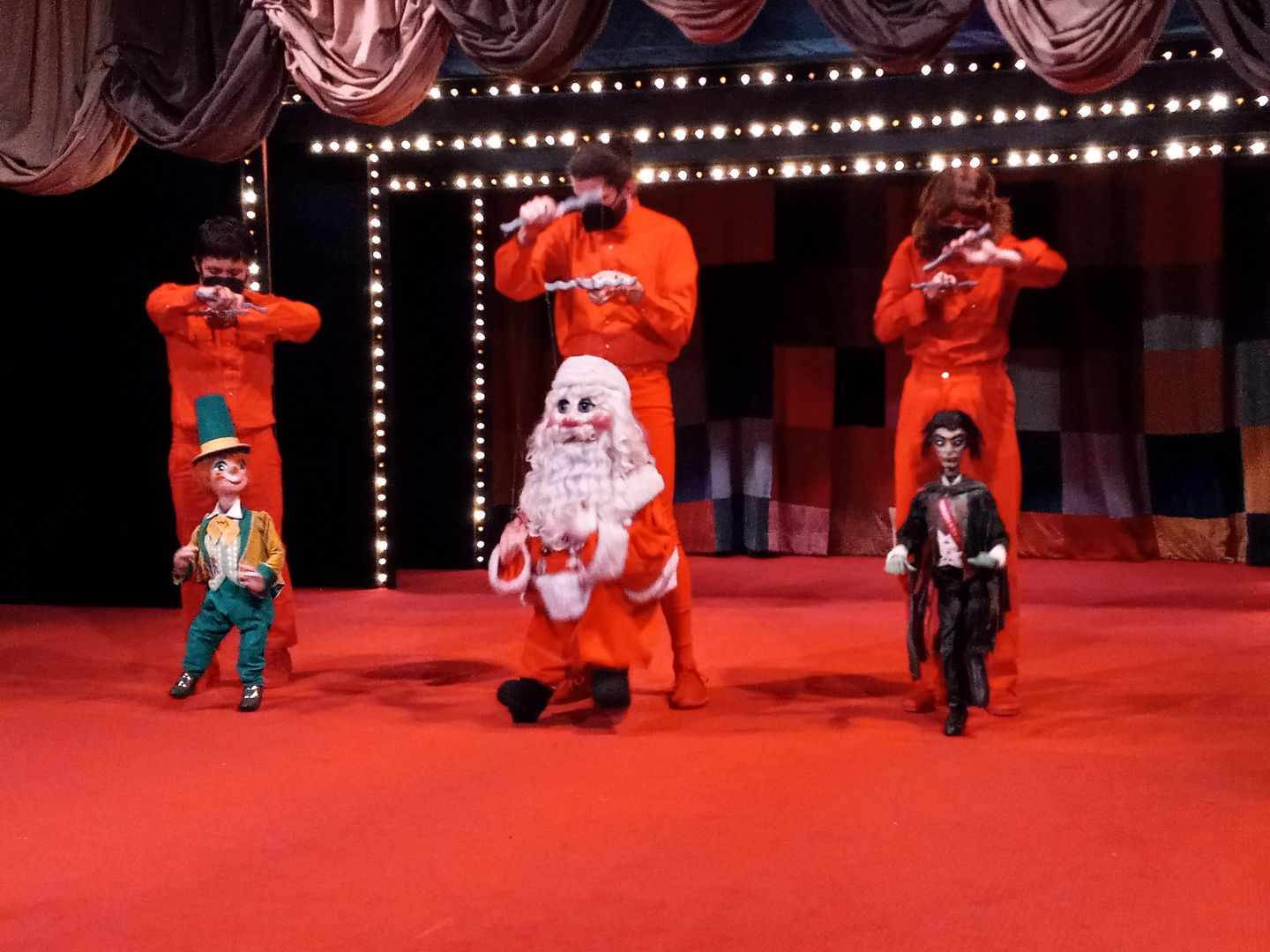 ...and Christmas.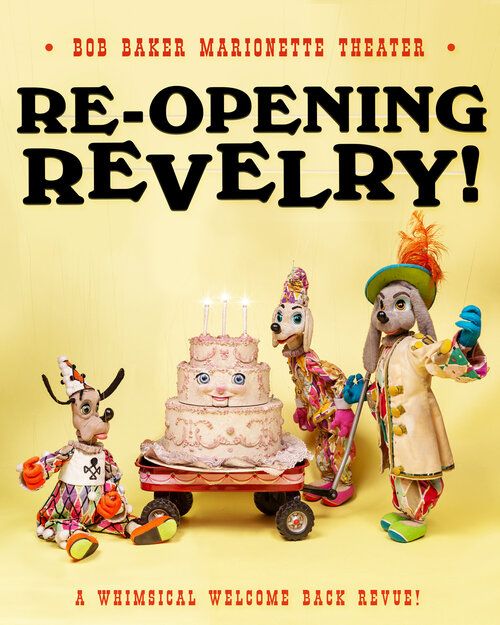 It felt great to be back—to sit on the red carpet (now with floor cushions!) and cheer for the puppets, the puppeteers, and everybody on the crew.
It was downright enchanting.
I'll probably go back in September or October for
the Halloween show
. It's been a couple of years.
But in the meantime, this one runs till September 12. Click the image above to find out more or get your tickets. (I'm not involved in any way—I just want to support this LA treasure.)
Related Posts: