Since I often get overwhelmed by huge, sprawling cemeteries, sometimes the most interesting ones for me are those created for just families and friends. At least then, all those buried there are somehow connected.
And it can be a nice break from the star-studded nature of "Hollywood"-style cemeteries like
Hollywood Forever
and
Forest Lawn
, where tourists make pilgrimages to the headstones of their favorite celebrities like they would the stars on the Hollywood Walk of Fame.
At the historic Yorba Cemetery in Yorba Linda, California, members of its founding family were of great renown—at least, in present-day Orange County (and, to a lesser extent,
San Diego County
).
They were the family members and close associates of the pioneer Yorba family—eponymous founders of the town of Yorba Linda and the cemetery therein.
We can start the story with Juan Pacifico Ontiveros and his wife María Martina Osuna (pictured above), whose daughter Maria de los Dolores Ontiveros (or just "Dolores") married José Antonio Prudencio Yorba (or just "Prudencio").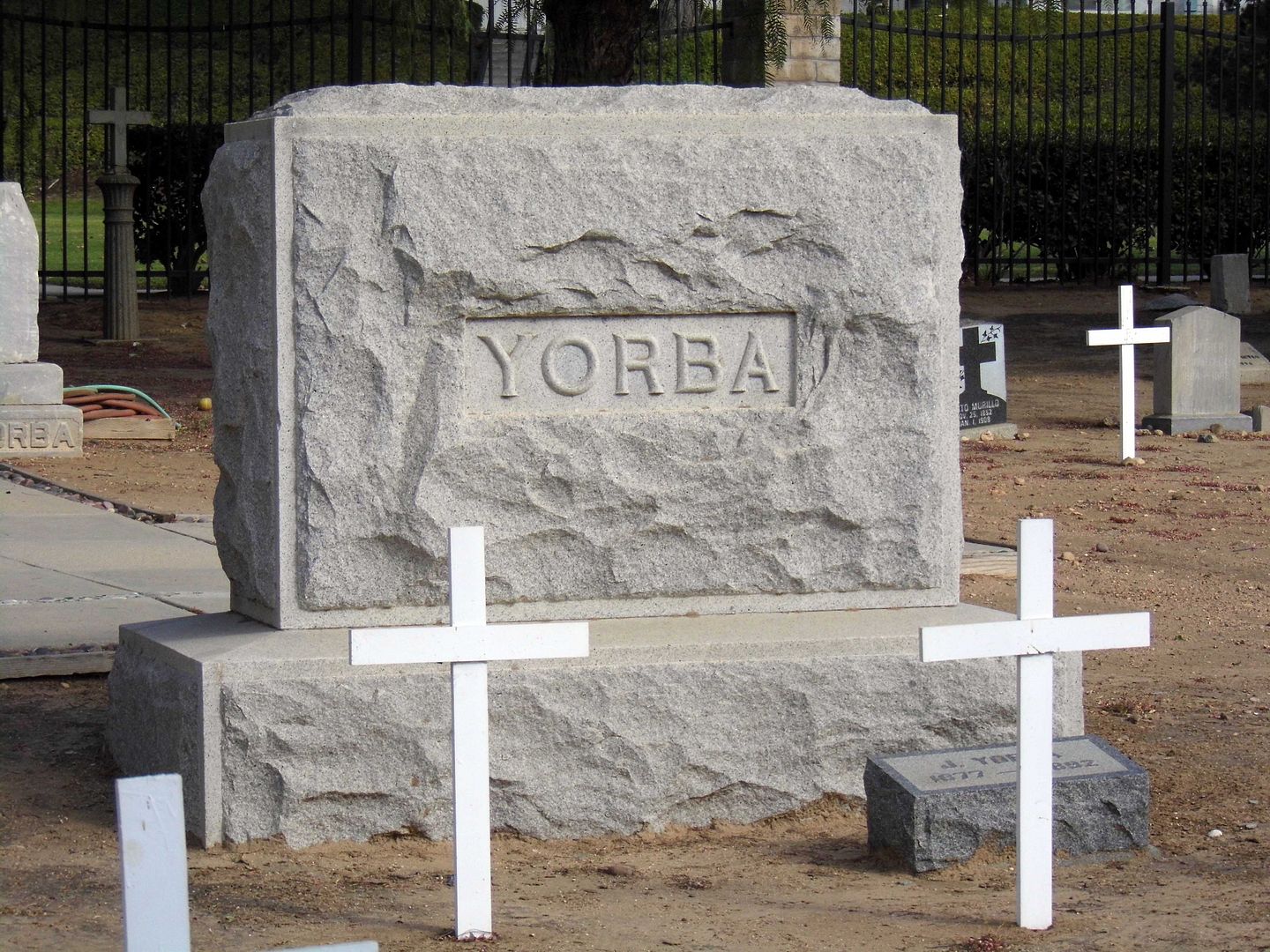 Prudencio's grandfather was the patriarch of the Yorbas—a Spanish soldier named José Antonio Francisco Yorba, who first arrived in California as a member of the
Portolá Expedition
(1769-70, although
some say
it was maybe later than that).
Prudencio's father was José Antonio's son with Maria Josefa Grijalva, Bernardo Yorba—who'd become a wealthy owner of the 13,000-acre Mexican land grant known as Rancho Cañón de Santa Ana.
Upon his death in 1858, Don Bernardo deeded land to the Catholic Church to be used as a cemetery. Since it wasn't ready to accept the dead until 1862, Bernardo wasn't buried at Yorba Cemetery at first—but instead, at (Old) Calvary Cemetery in Downtown Los Angeles. His body was moved to Yorba Linda in 1923.
After officially ceasing burials in 1939, the Catholic diocese transferred ownership of Yorba Cemetery to Orange County in 1967.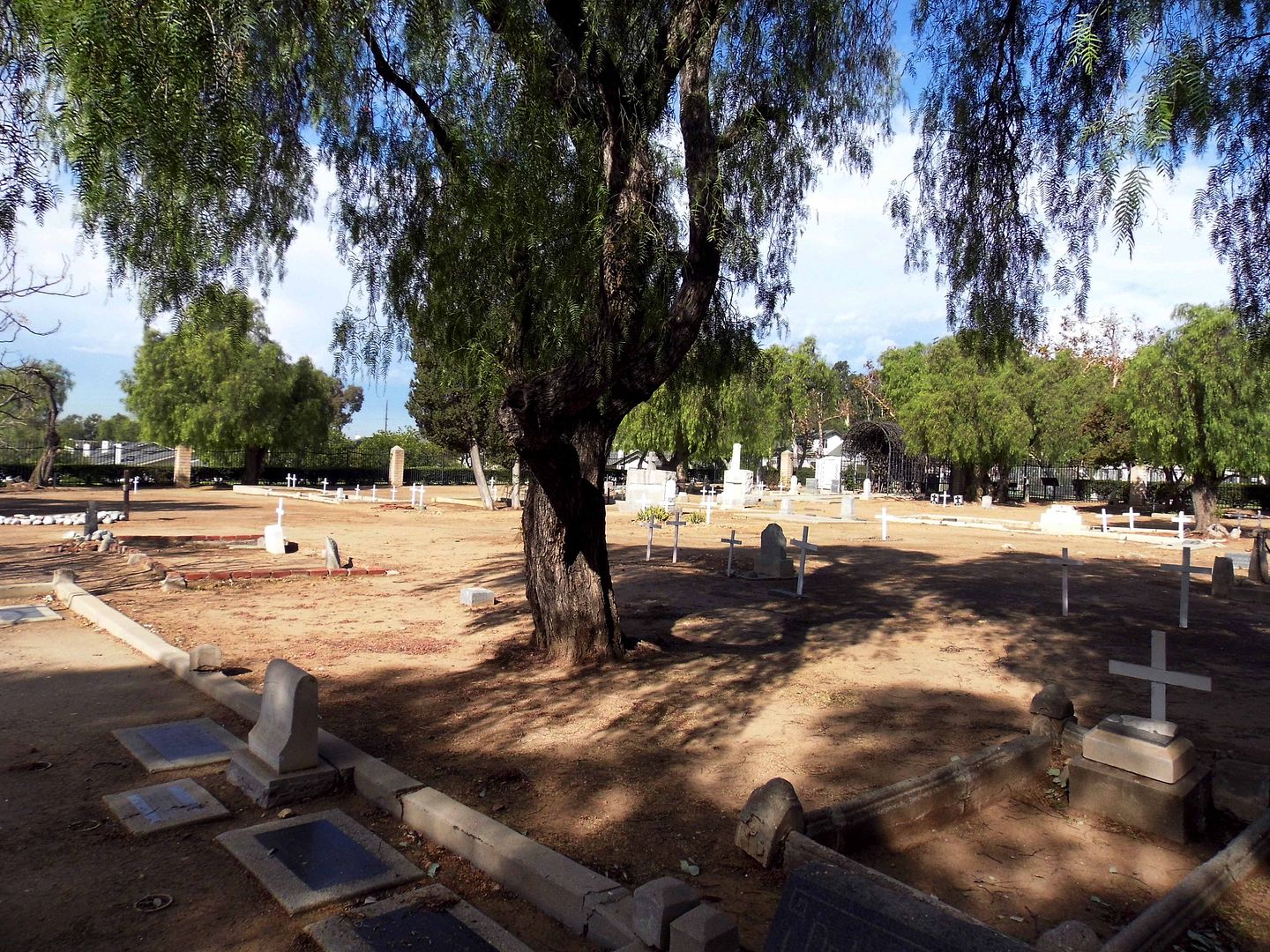 It's the oldest private cemetery in Orange County—and it's been designated (and is maintained as) a historic site.
Don Bernardo had over a dozen children between three different wives...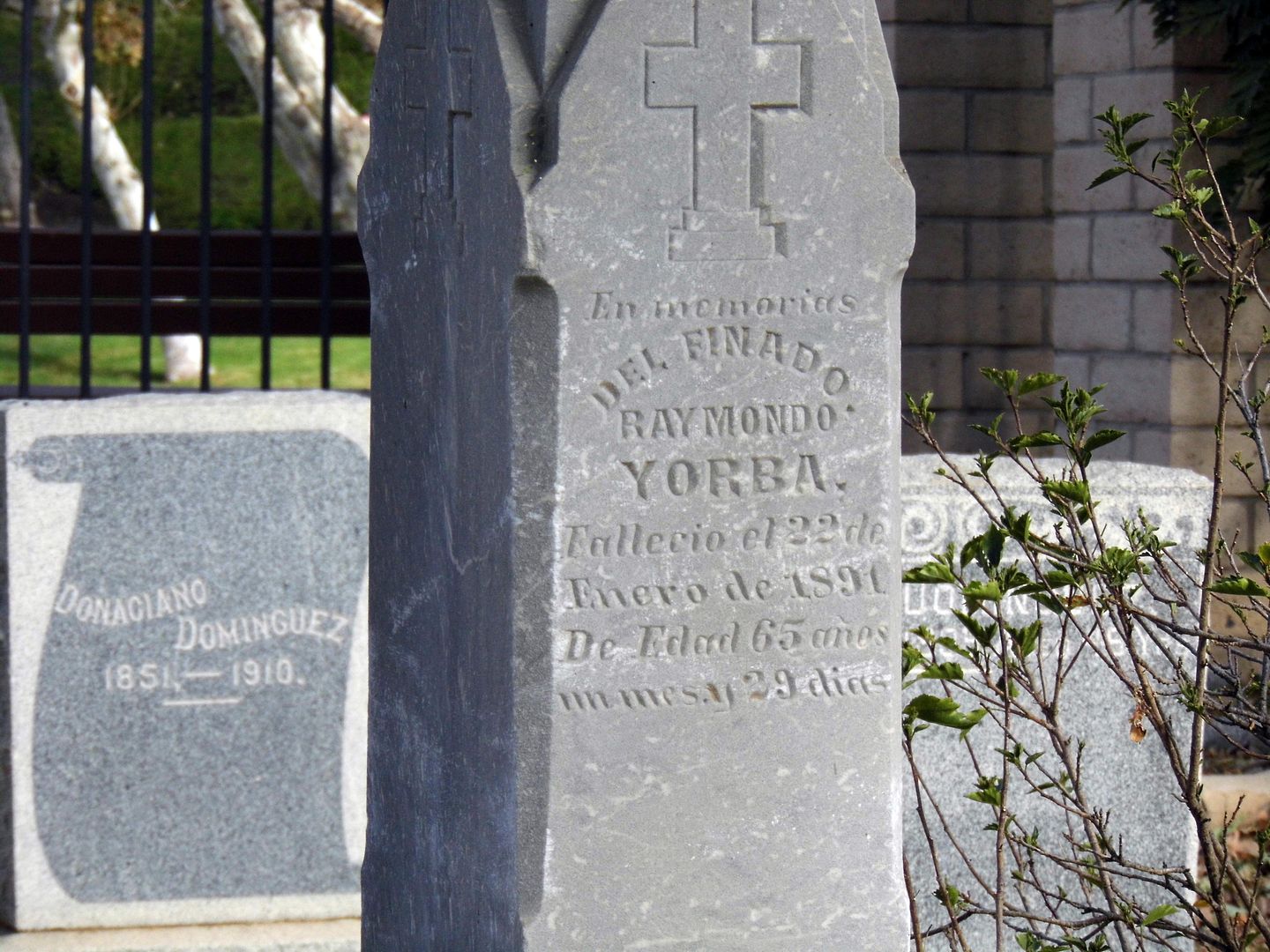 ...and among those buried at Yorba Cemetery, you can find his son Raymondo...
...his daughter-in-law Josefa Palomares Yorba...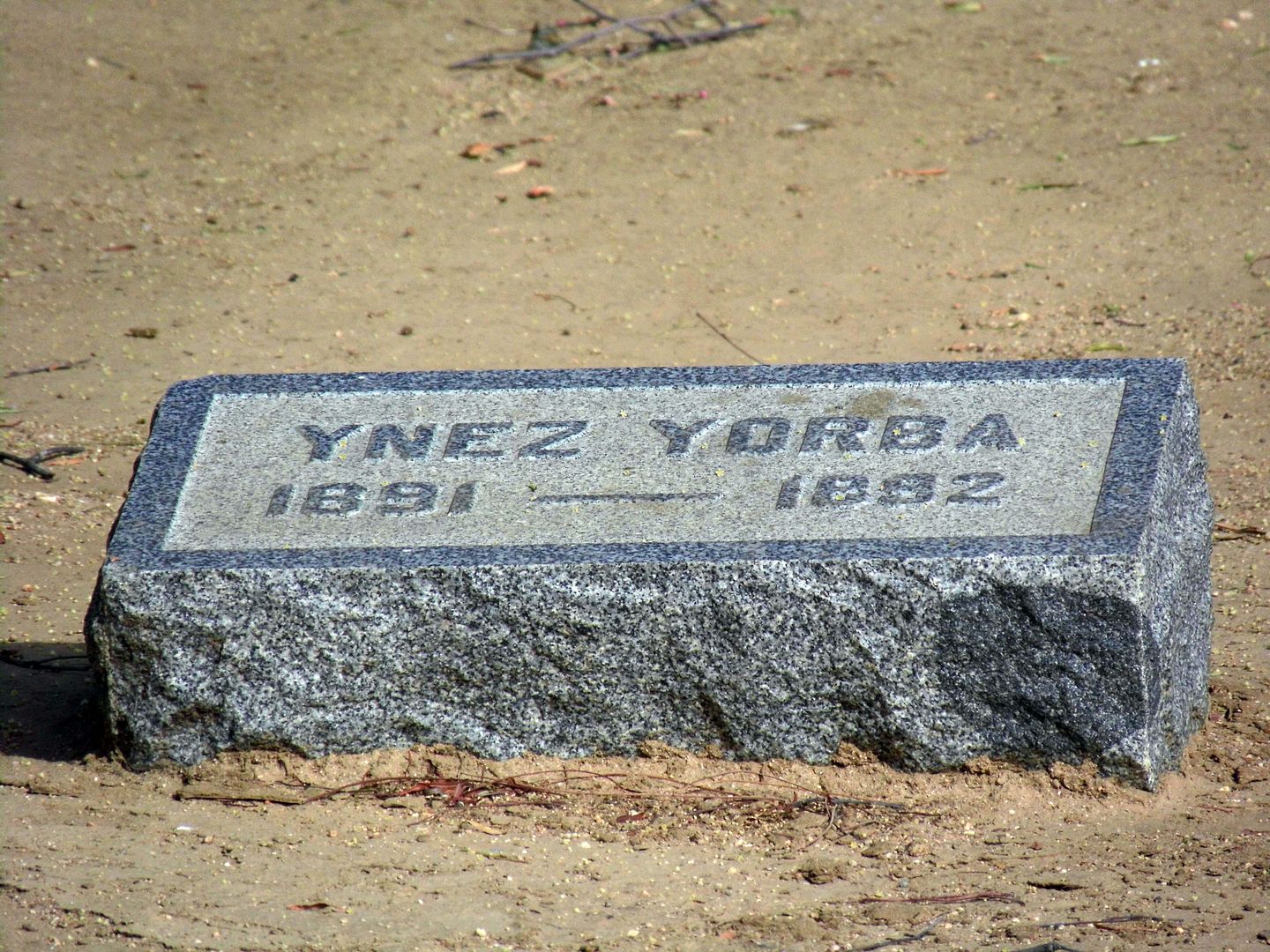 ...his granddaughter Ynez, who died in infancy...
...his great-grandson, Albert Juan (John) Yorba, and more.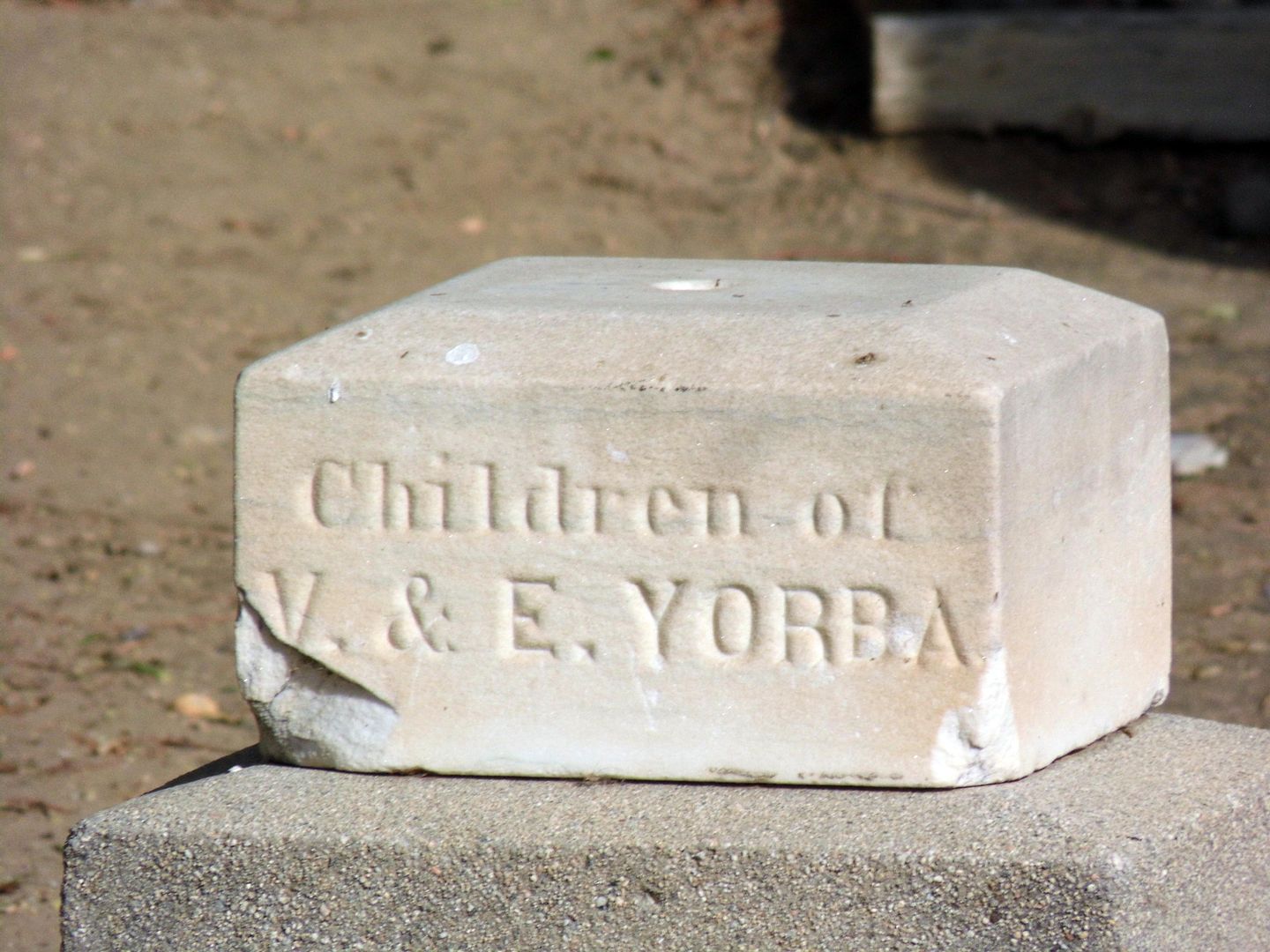 There are reportedly over 400 graves within the 200 square feet of Yorba Cemetery—but only about 100 headstones and wooden crosses right now.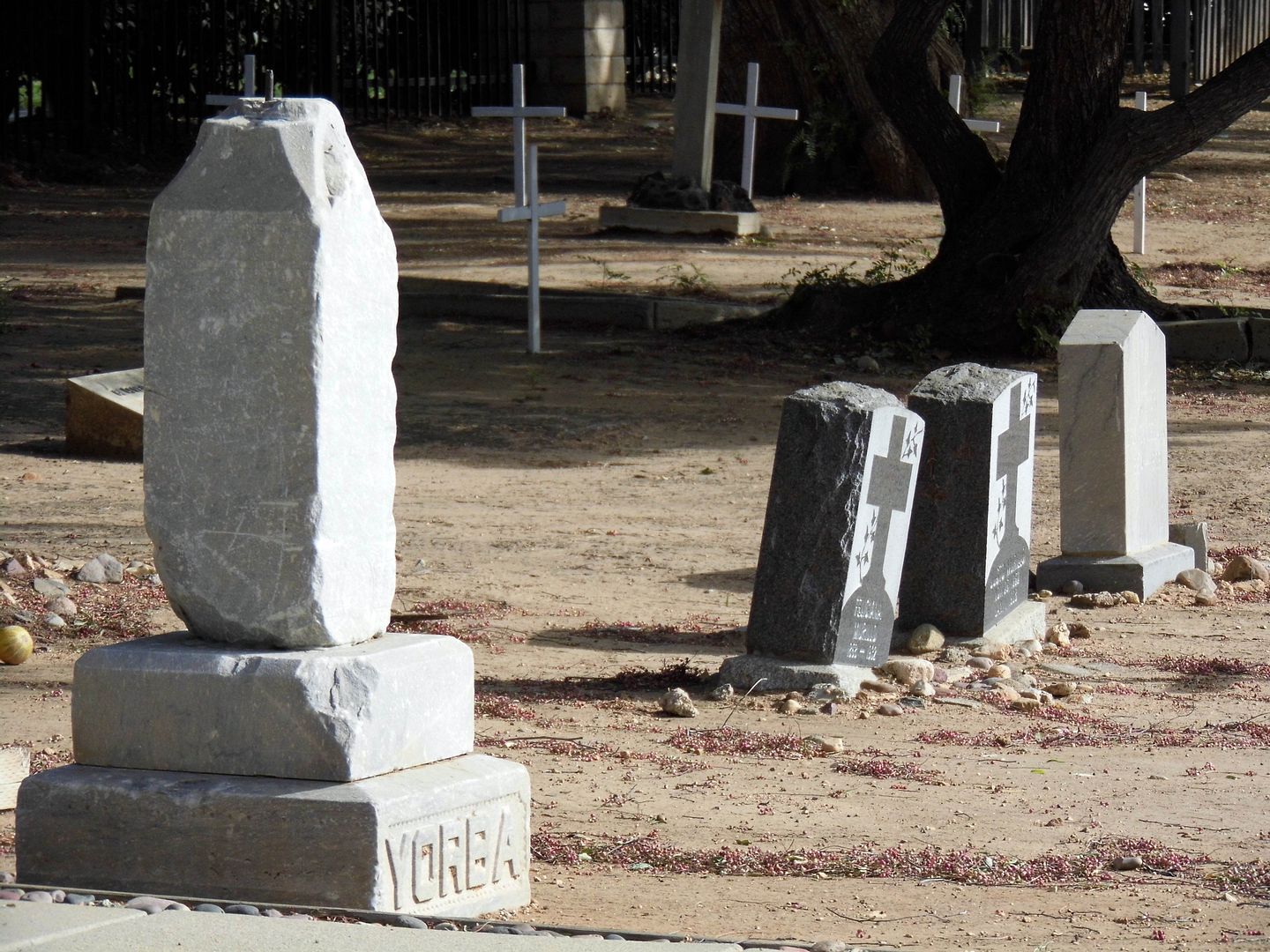 Blame vandalism, decades of deferred maintenance, and shoddy weed abatement that allowed workers to remove headstones and put them back without marking where they were supposed to go.
Many of the headstones were originally wooden and have since been replaced.
Besides the Yorbas, other prominent families from the area with relatives are buried in Yorba Cemetery include the Navarros...
...the Peraltas (descendants of Pablo Peralta, Bernardo's father's business partner) and their in-laws, the De Los Reyes family (which married into the Arballo family)...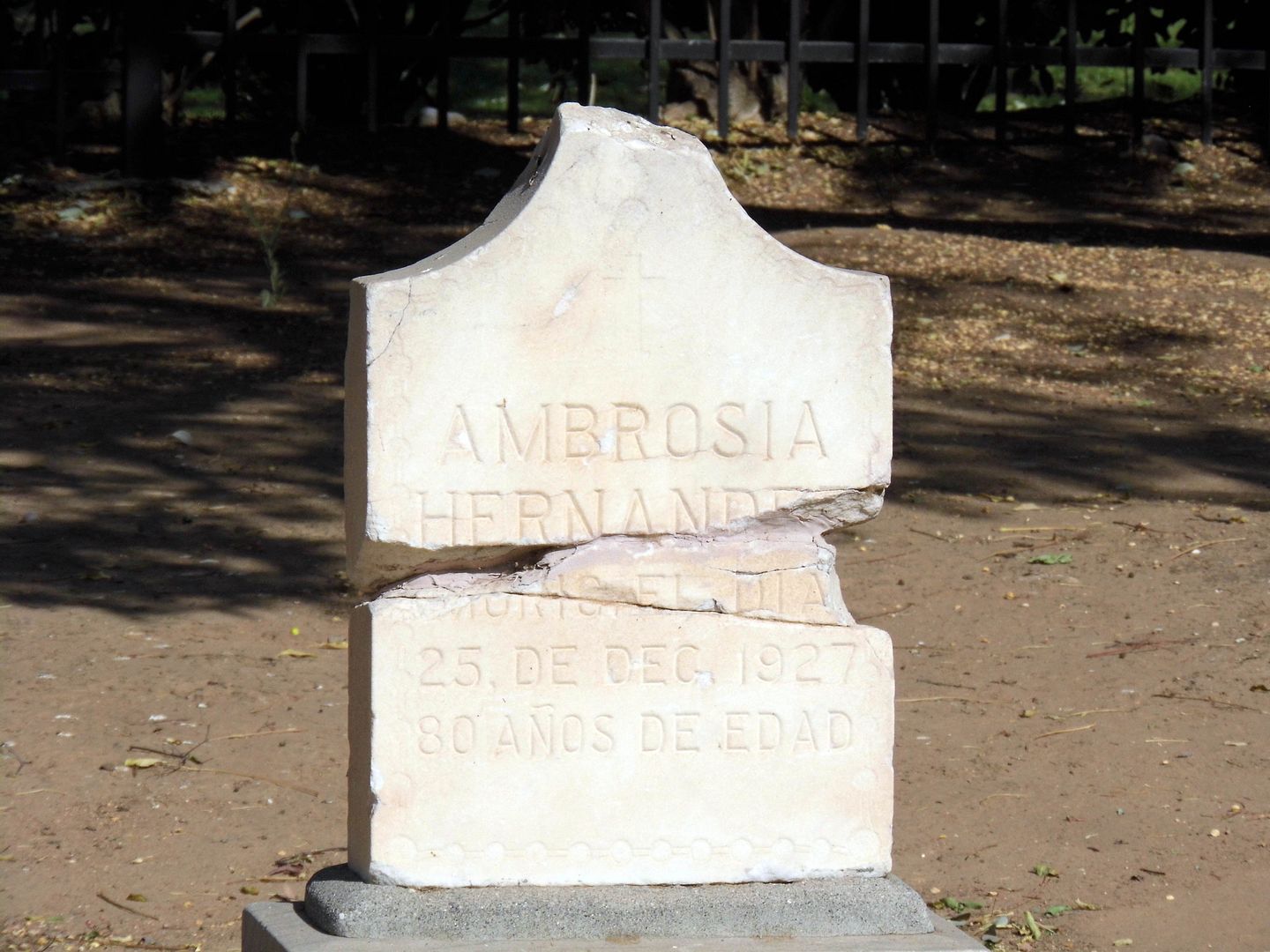 ...as well as distant relatives of Bernardo's father's father-in-law, pioneer cattle
ranchero
and
Anza Expedition member
Juan Pablo Grijalva (Maria Josefa's father), which include the Peraltas as well as the Castillos.
See, there just weren't that many people in the area back then. With such slim pickings, there was a lot of intermarriage going on.
The only way to get into Yorba Cemetery is to take a tour hosted by Orange County Parks on the first Saturday of each month (except May), from 10-11 a.m. You can just show up.
It's worth a visit, if only because it's the last remnant of Don Bernardo Yorba's thriving 19th-century rancho. His Yorba Hacienda (the largest adobe hacienda in Alta California at the time), other adobes, and wooden chapel are long gone.
A historical marker for the hacienda stands on Esperanza Road in Yorba Linda, not too far from the cemetery. It's just outside the town line for the neighboring city of Anaheim.
Otherwise, you've got to cross the Santa Ana River—where you can visit the Ramon Peralta Adobe, in Anaheim. (That's on my map for a future visit to the area. Stay tuned.)
Further Reading:
CELEBRATE! : ORANGE COUNTY'S FIRST 100 YEARS : CREATING A COUNTY : The Yorba Legacy—
Los Angeles Times
The Yorba Family Cemetery: California's Oldest—
National Genealogical Society Quarterly
, via
Yorba Linda History
Related Posts: