One of the most remarkable aspects of Forest Lawn Memorial Park's Glendale, California location is its stunning collection of stained glass.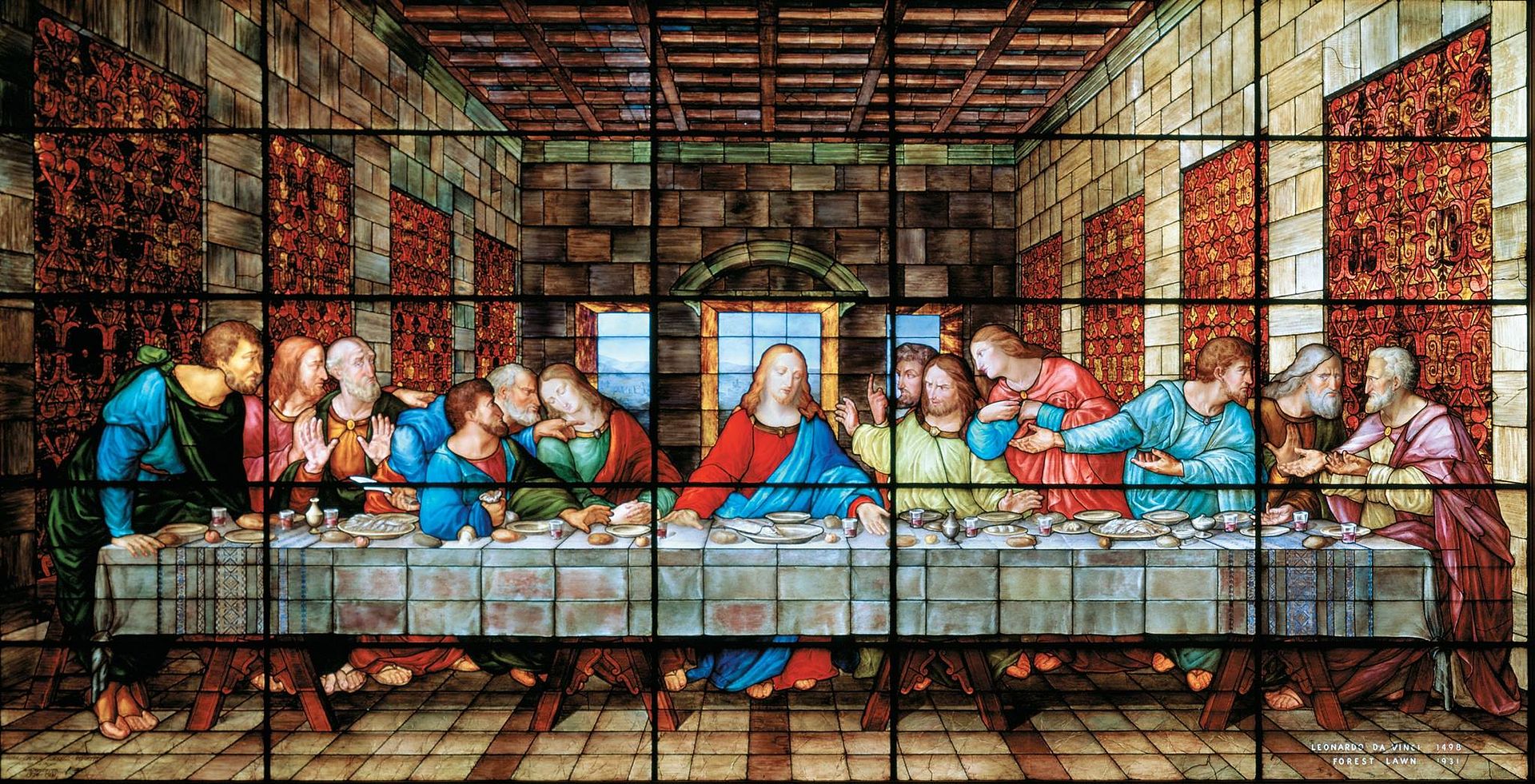 And not just the circa 1931 stained-glass replica of Leonardo da Vinci's "The Last Supper," located in the Great Mausoleum's Memorial Court of Honor.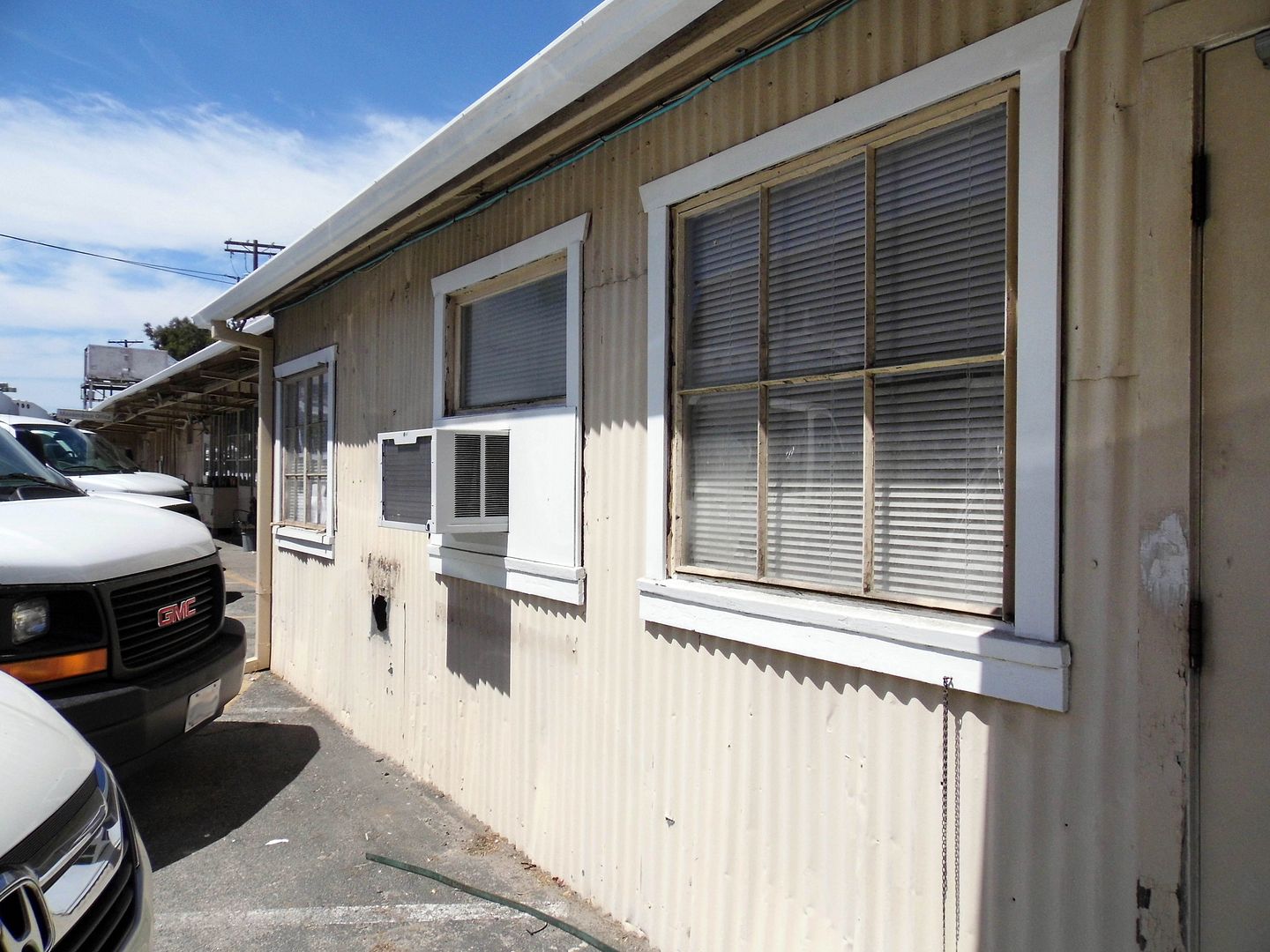 In fact, Forest Lawn has so much stained glass, it's got its own hidden stained glass studio...
...where just two craftsmen painstakingly cut glass...
Pictured above: stained glass craftsman Fergus Foley
...and gingerly form the lead came, holding it in place with "horseshoe" nails...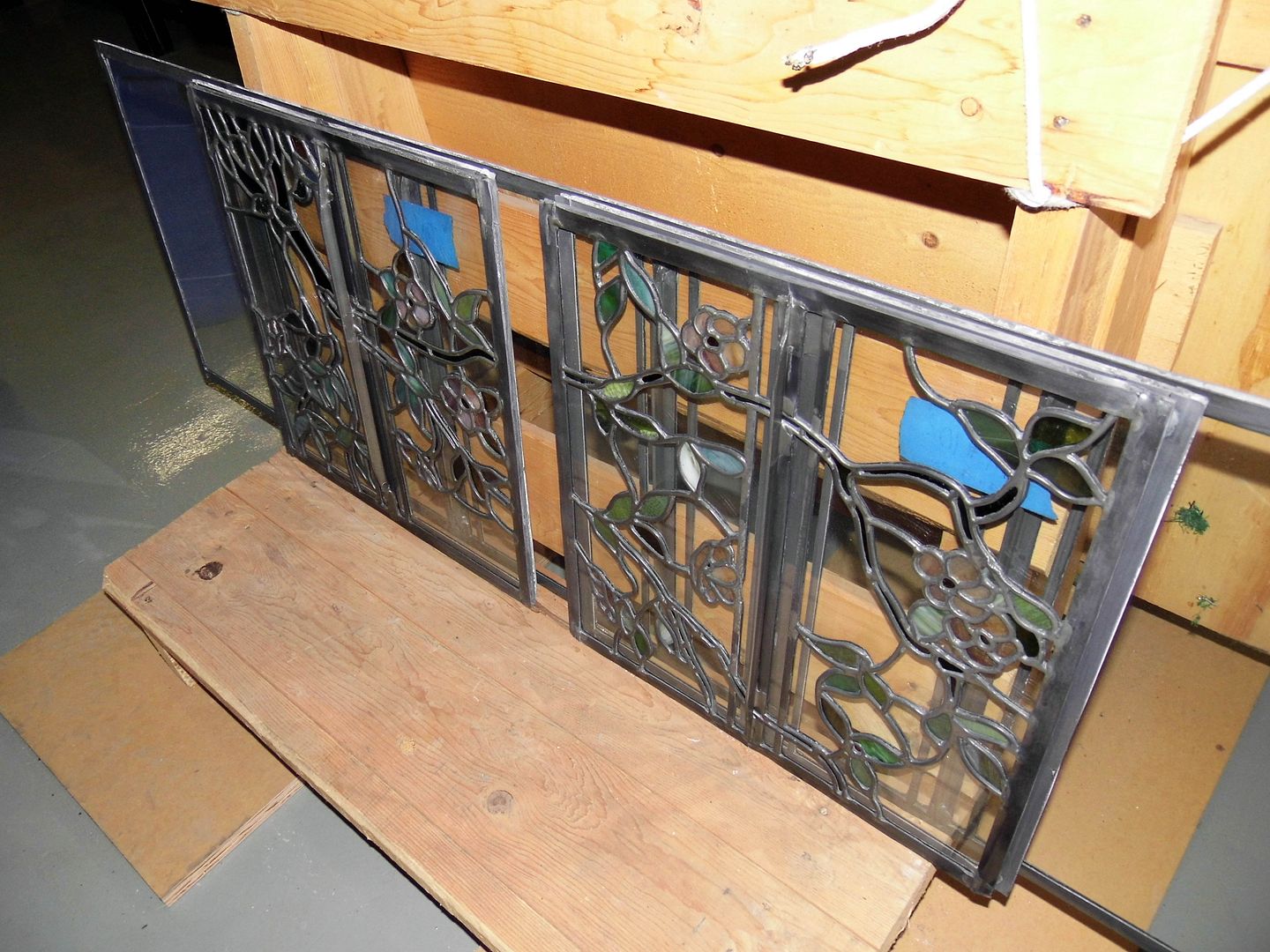 ...to maintain and repair all of SoCal Forest Lawn Parks' windows, before they succumb to age or the elements.
This is a side of Forest Lawn the public never gets to see—unless they join one of Glendale Historical Society's excellent behind-the-scenes tours, as I did in 2018.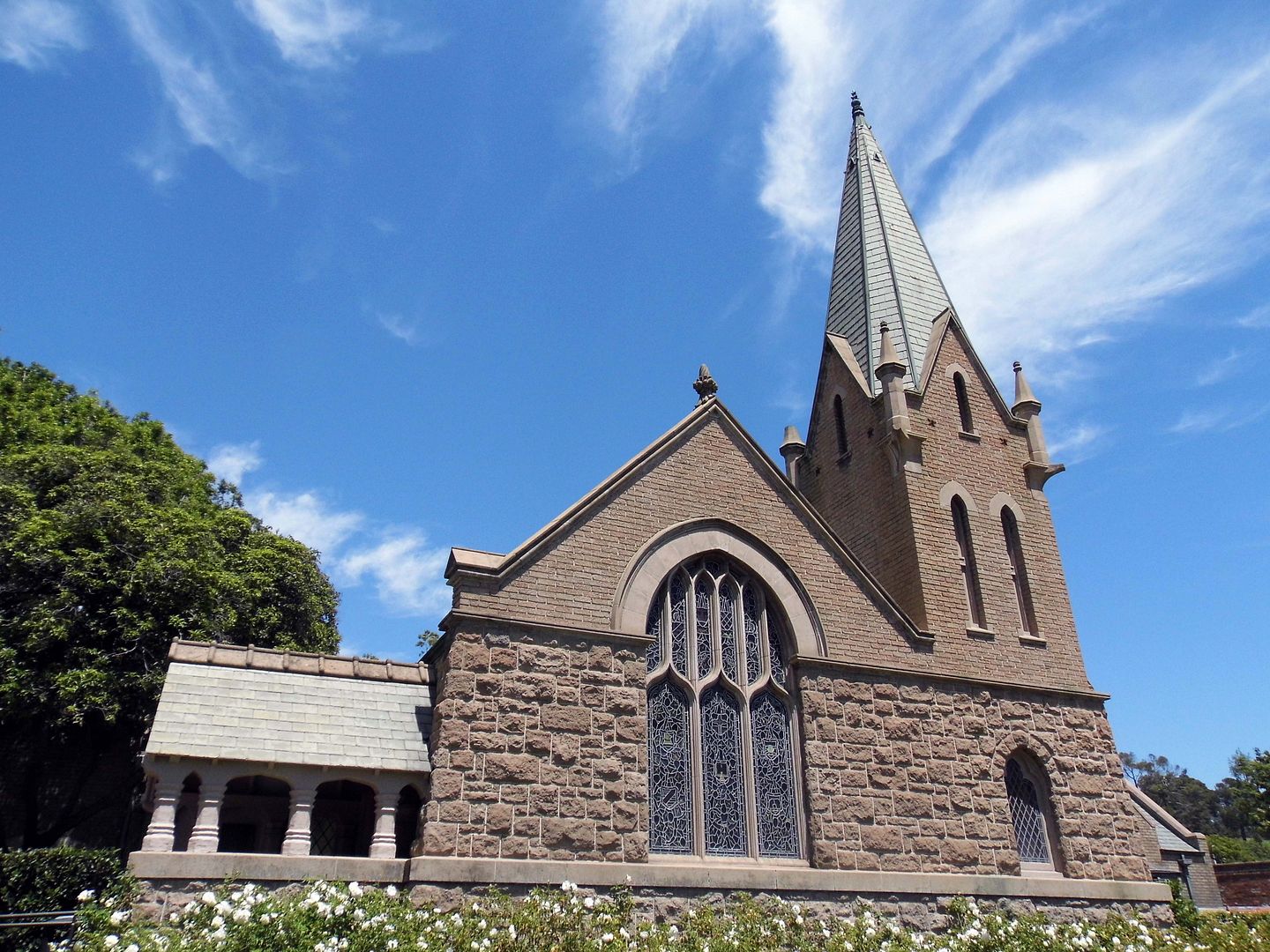 Over the course of my many visits to Forest Lawn, I've discovered how each of the cemetery's (non-denominational) chapels features its own stunning array of stained glass windows...
...like the Little Church of the Flowers (dedicated 1918), a postcard-perfect place whose design was inspired by the 6th-century church in Stoke Poges, England...
...which served as the scene in the poem "Elegy in a Country Churchyard" by Thomas Gray.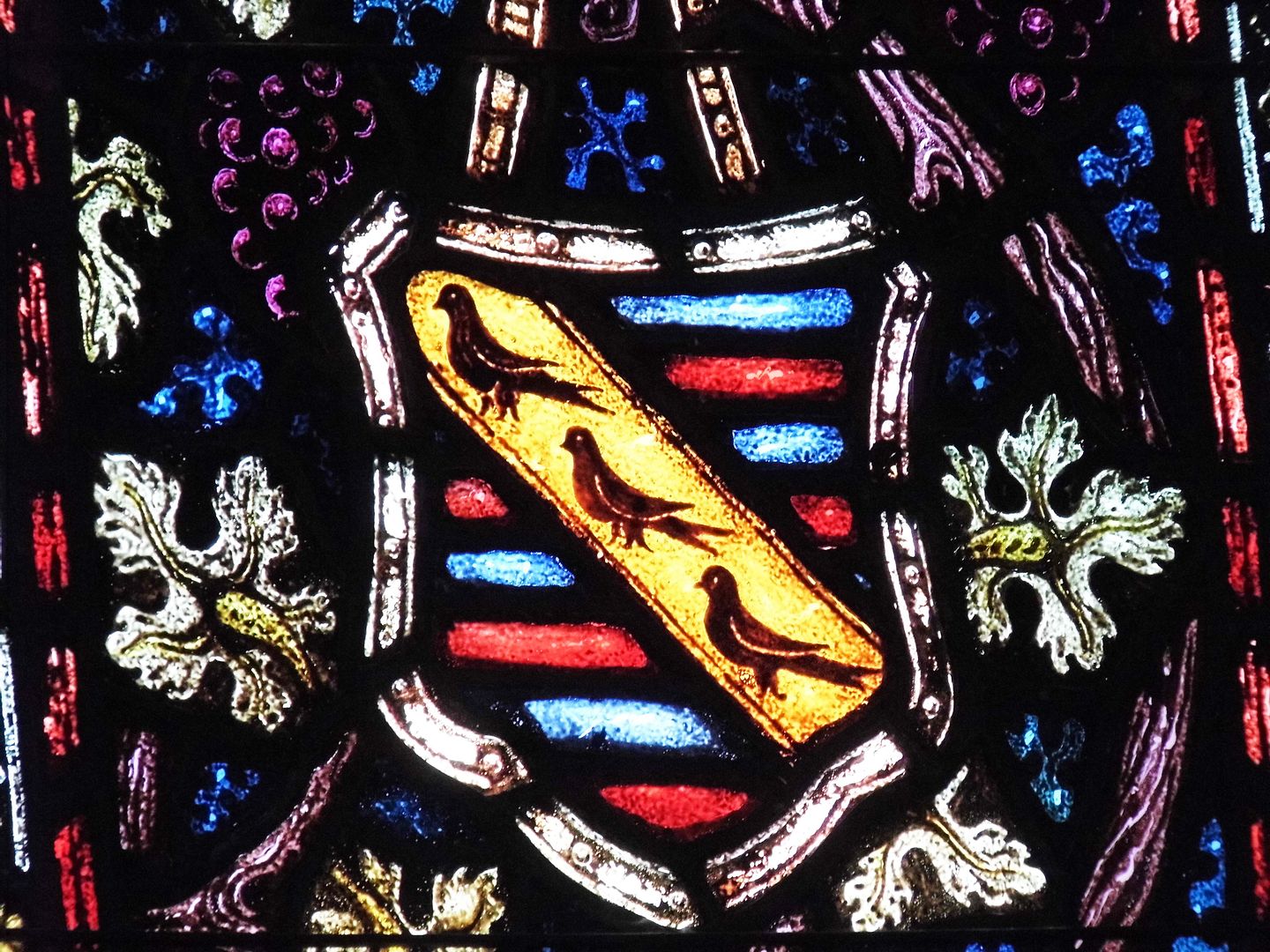 Its centerpiece is the "Tree of Life" stained glass window...
...which has served as the backdrop for many a memorial service
and
wedding (including that of Jack Parsons, co-founder of
JPL
).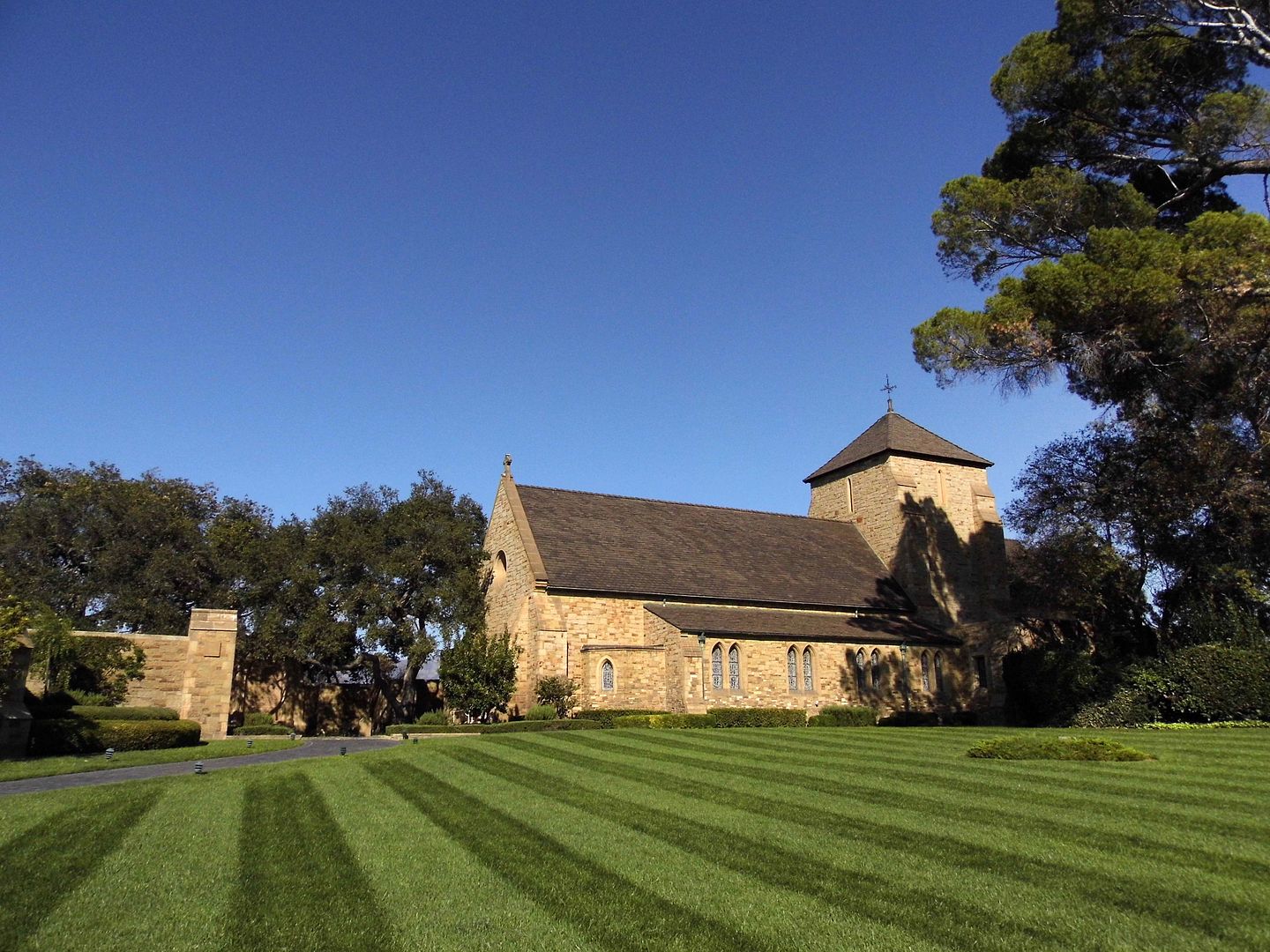 Farther up the hill, the Church of the Recessional (dedicated 1941) is named after Rudyard Kipling's poem "Recessional" and offers a not-so-exact replica of his childhood church, the circa 12th-century St. Margaret in Rottingdean, Sussex, England. (Modifications were created under consultation with architect Paul O. Davis.)
Its stained glass rose window bears the refrain of the namesake poem, "LEST WE FORGET"; and other windows inside the church depict other Kipling poems, like "The Ballad of East and West," alongside more traditional religious imagery (such as the
Beatitudes
). All 26 of them were designed by stained glass artist
Charles J. Connick
.
Forest Lawn's collection of permanently installed stained glass also extends to the circa 1951 Hall of Crucifixion-Resurrection at the very top of the hill (a.k.a. "Mount Forest Lawn").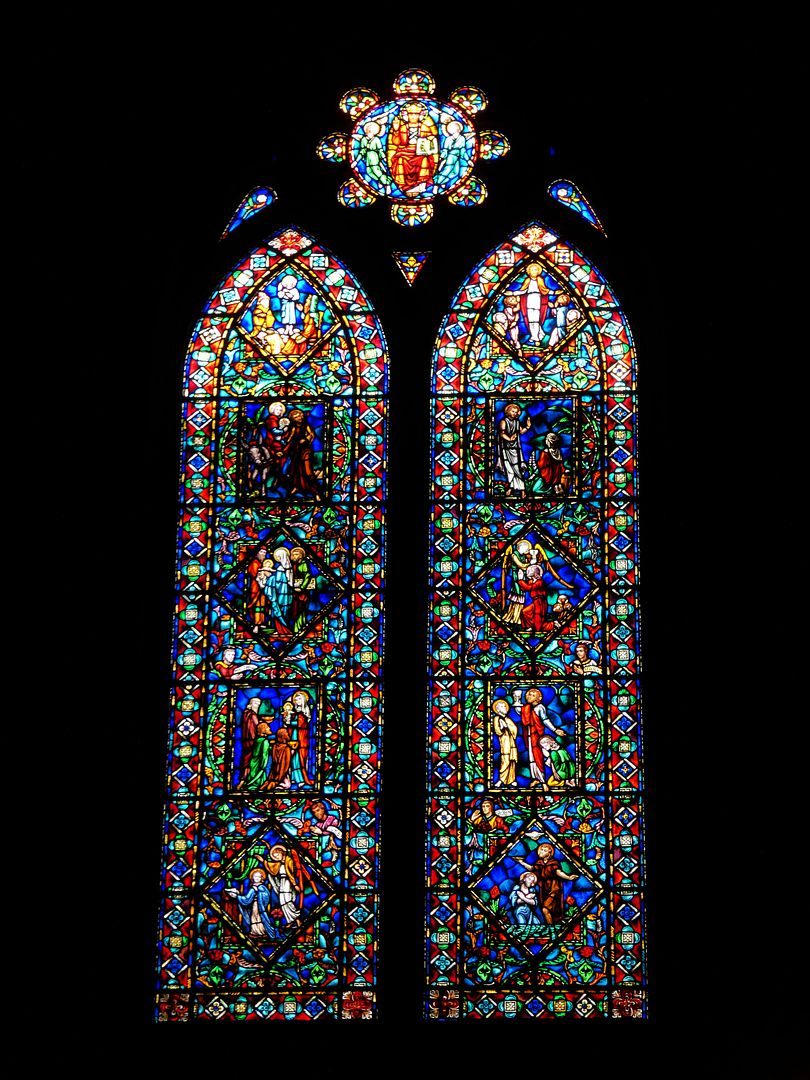 It's known best for its theatrical "reveal" of the world's largest religious painting by Polish artist Jan Styka (which is was constructed to house)—but before you get to the main attraction, its Gothic-style entrance corridor (modeled after Notre Dame in Paris) contains a number of
Judson Studios
-designed and -fabricated clerestory windows in a "lance" shape near the high, vaulted ceiling.
Next door to the HOCR, the Forest Lawn Museum has among its permanent collection a number of Medieval- and Renaissance-era stained glass windows built into its walls.
It's been six years since they've been on display—but the latest
Judson Studios exhibition
precipitated their reintroduction to the public. One of the earliest examples is "Standing King," circa 1210-1235, a Gothic-style window originally from an unknown location in France (perhaps Champagne or Aisne) by an unknown artist. The "king" could be Charlemagne, crowned emperor by Pope Leo III in 800 A.D., but no one's quite sure.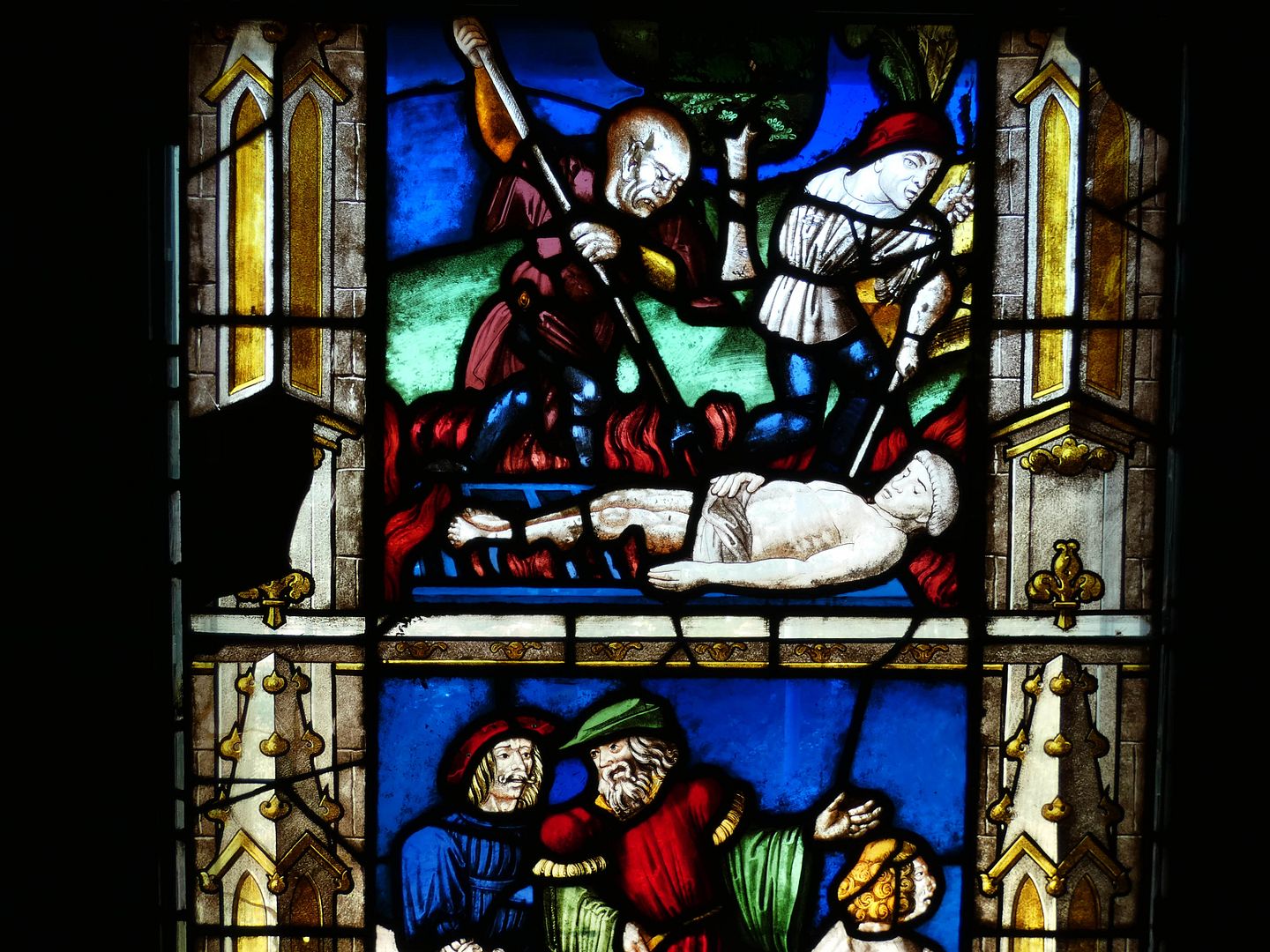 Forest Lawn acquired dozens of windows in a 1954 Gimbel Brothers sale of William Randolph Hearst's private collection, which he'd started liquidating in the 1930s to relieve the debt he'd accumulated during the Depression (and presumably in the construction of
Hearst Castle
).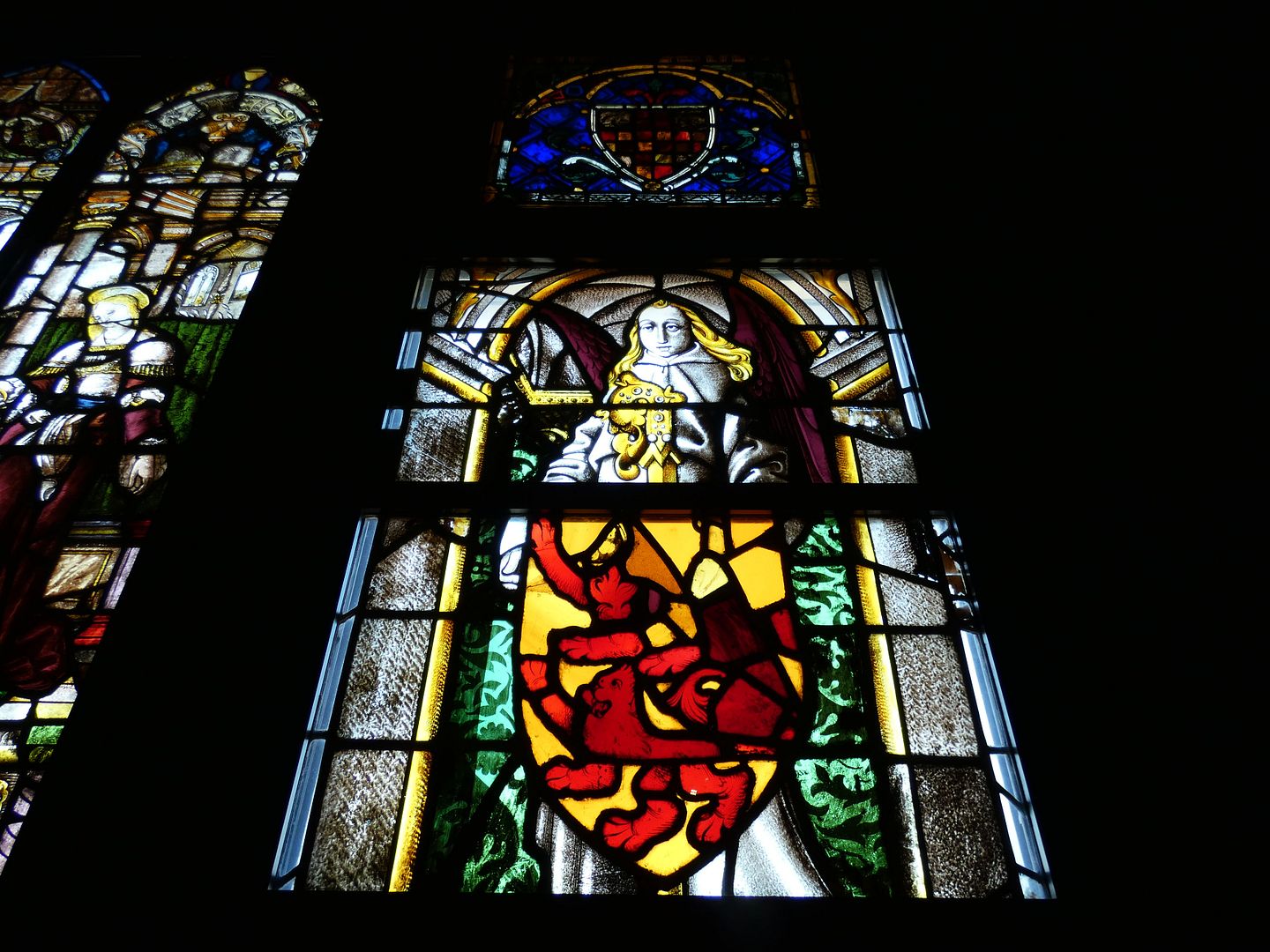 Some of them are in very good condition—like the circa 1440–1450 angel holding an unidentified coat of arms from Middle Rhine, Germany.
But others—like the circa 1440–1460 Passion of Christ scenes from Upper Rhineland, Germany—show visible signs of damage, either from their transport to Hearst or from Hearst to Forest Lawn, or from a devastating
Forest Lawn fire
that completely destroyed other windows in the collection.
Among the fire survivors is the circa 1550 "Pair of Standing Female Saints"—an unknown artist's depiction of St. Johanna/Joan of Valois (former Queen of France, the wife of King Louis XII) and the virgin martyr St. Katarina/Catherine of Alexandria that was originally located in Ile-de-France, France.
Representing the Renaissance era in the museum's permanent collection is the circa 1535-40
"Visitation, Annunciation, and John the Baptist with Mary Magdalene" by an unknown artist.
Originally located in the French city of Rouen, it shows three scenes from the Bible's New Testament—including the Virgin Mary as she's pregnant with Jesus Christ and Elizabeth as she's expecting John the Baptist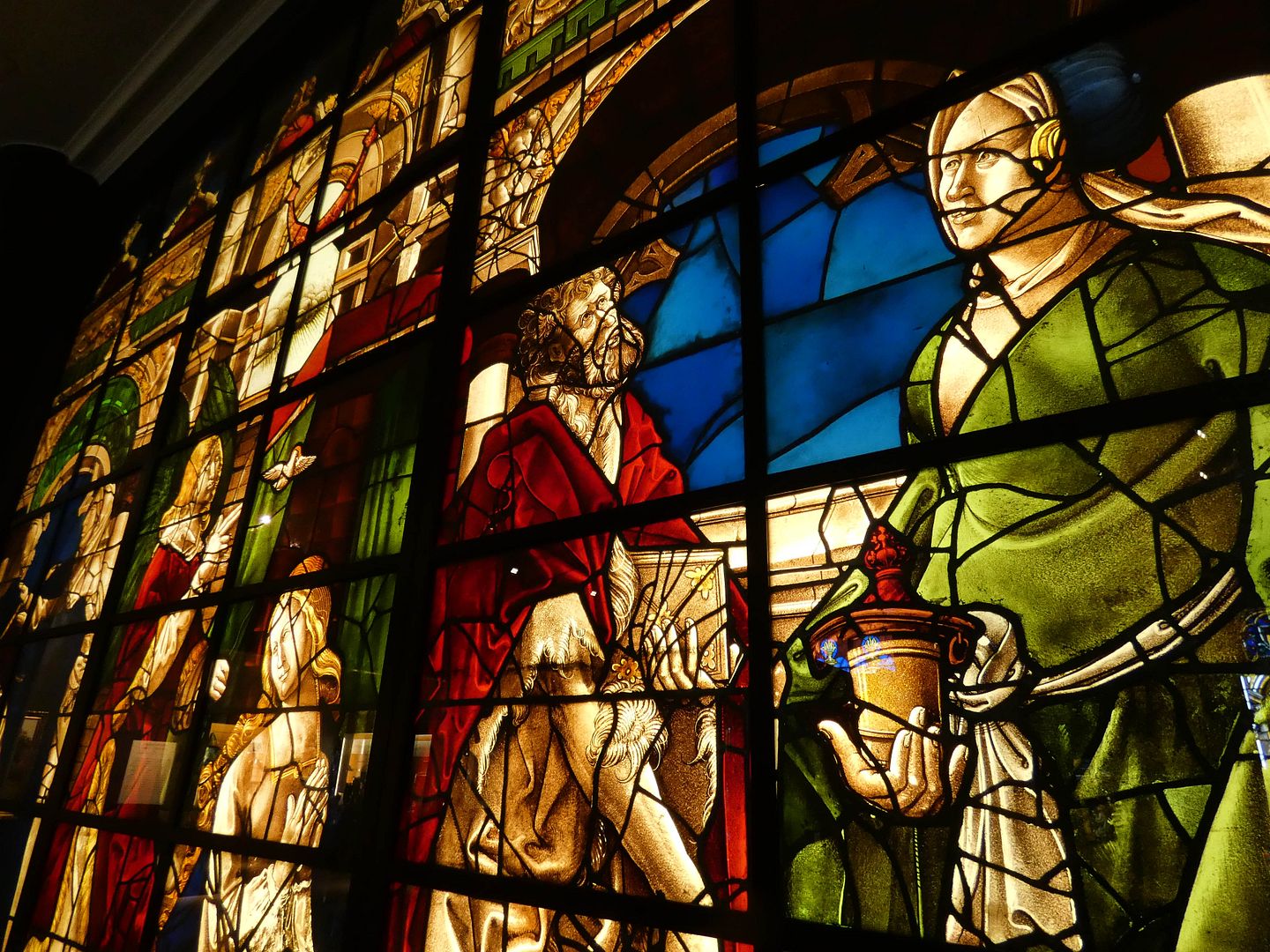 On the far right, the third panel shows an adult John the Baptist with Mary Magdalene.
Not on display right now include more art glass windows dating from the 13th to the 20th centuries—including the "Light and Passion" Easter-themed windows and the "Christmas windows," which are exhibited at the museum seasonally.
There are lots of other windows permanently affixed to buildings at Forest Lawn Glendale where photography is discouraged or even forbidden—and even where public access is restricted to family members of those interred there (like in parts of the Great Mausoleum).