[Last Updated 4/13/19 11:49 AM PT—new photos added]
I recently put together an excursion to Forest Lawn Memorial Park Glendale that I called "The
Disneyland
of Death."
It wasn't an exaggeration.
From the moment you pass through its monstrous front gate, which was designed to replicate the one at Buckingham Palace...
...you realize you are in some kind of storybook fairytale, like one you might find created by Walt Disney himself (who also happens to be interred at Forest Lawn).
Case in point: the Wee Kirk O' the Heather.
Not to be confused with the Vegas wedding chapel, this little church is also famous for weddings, and its "wishing chair" for "bridal kisses."
Yes, in a cemetery.
And if there's no wedding (or funeral) happening...
...you can take a peek inside...
...and see how the church was designed as an exact replica of an actual church in Scotland.
The stained glass windows...
...are more secular than sacred.
They tell the story of the love affair of Anne Laurie and William Douglas of Finland...
...which was immortalized in the "historical romance"
The Scottish Cavalier.
What does this have to do with death and dying?
Nothing.
That's the point.
All this beauty—the glass, the wood carvings, the plants—is a diversion.
Everything at Forest Lawn is there to
distract
you from facing your own mortality.
But tourists and other curious visitors aren't allowed to completely intermingle with those who happen to be there to mourn the loss of someone.
The garden next to the Vestry Walk requires a key to access.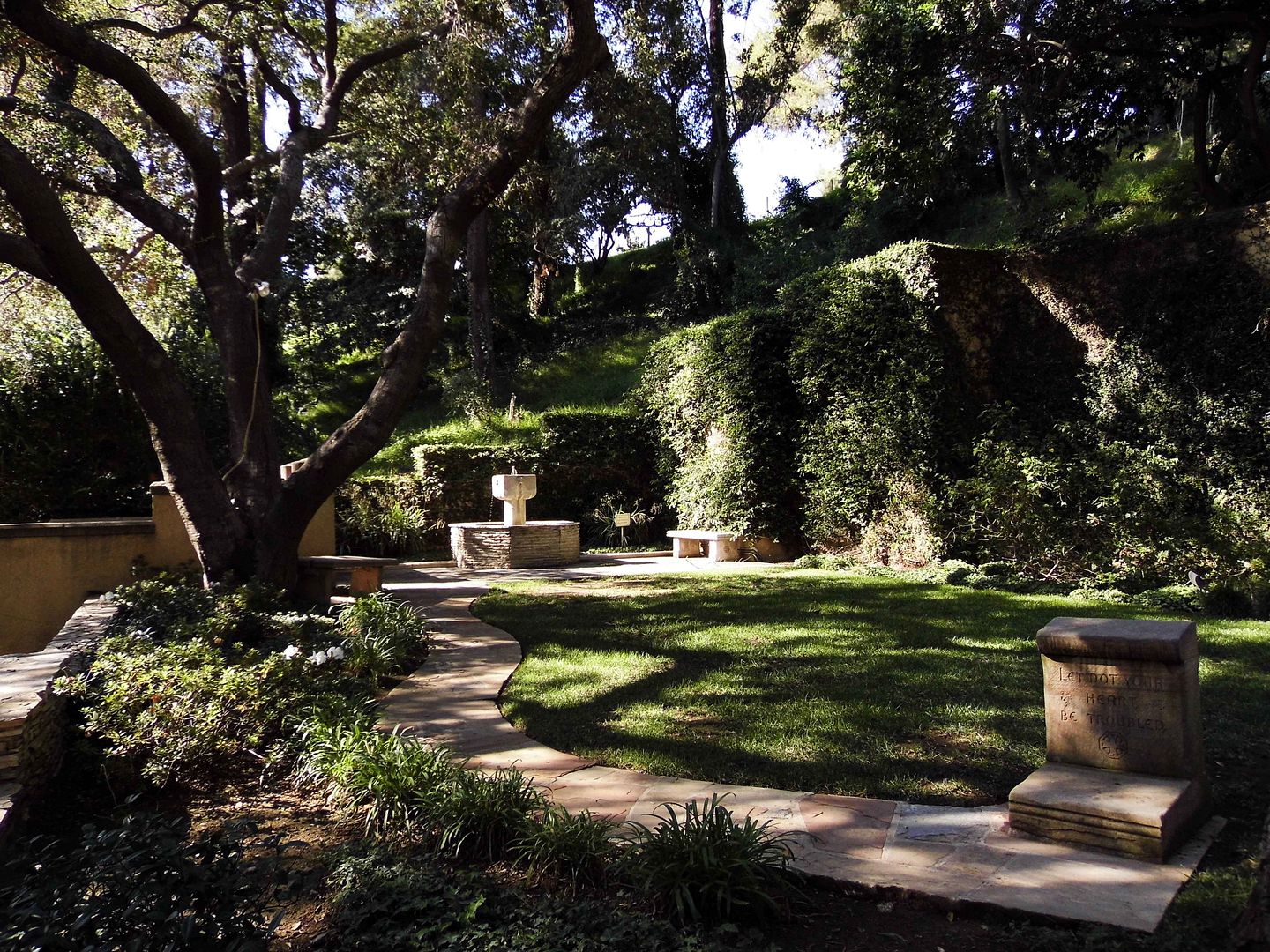 It's here that you can "let not your heart be troubled" (as the inscription on the stone kneeler reads)...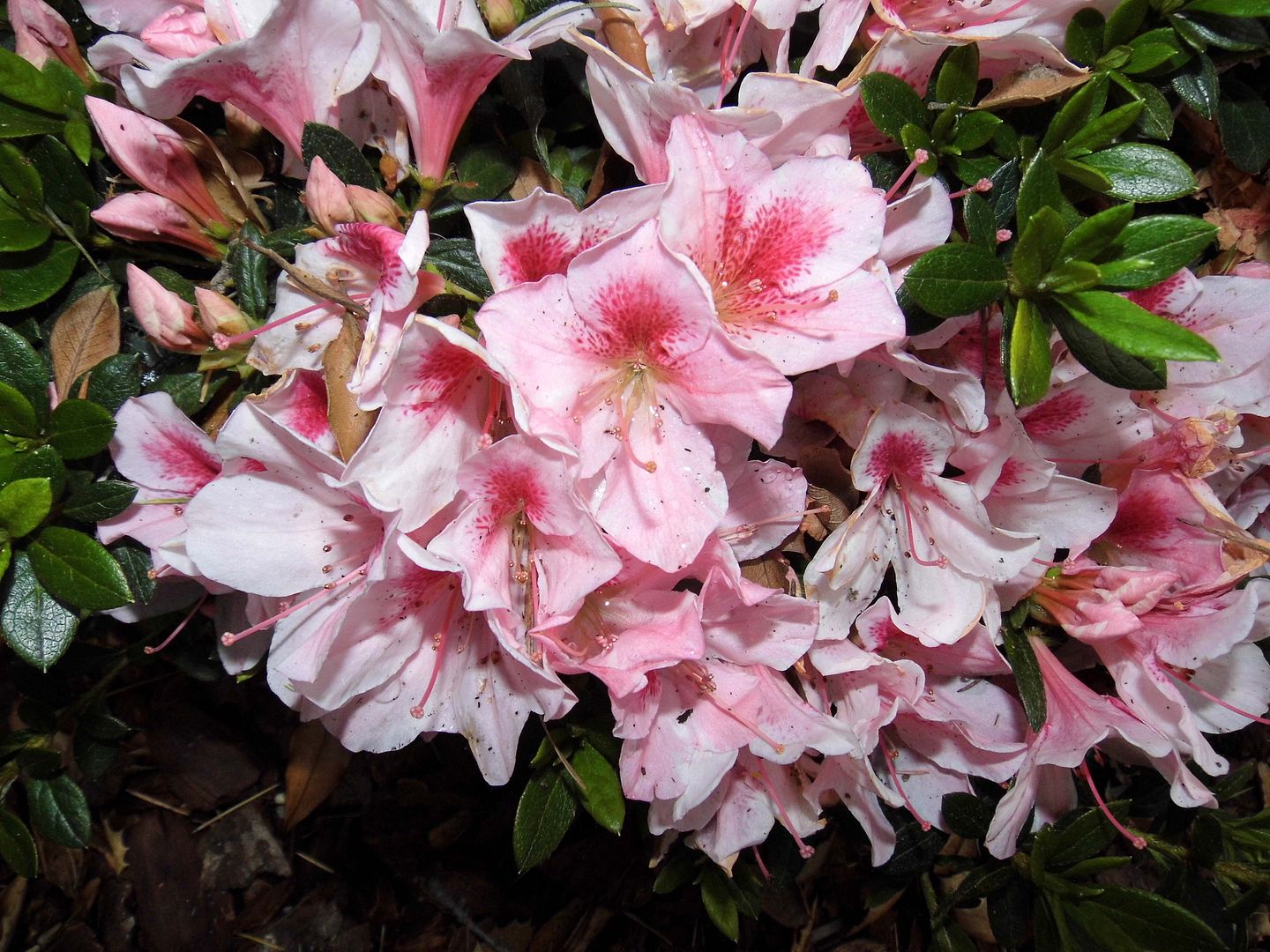 ...and put the weariness of your soul in the hands of Jesus (or, at least, the head gardener of Forest Lawn).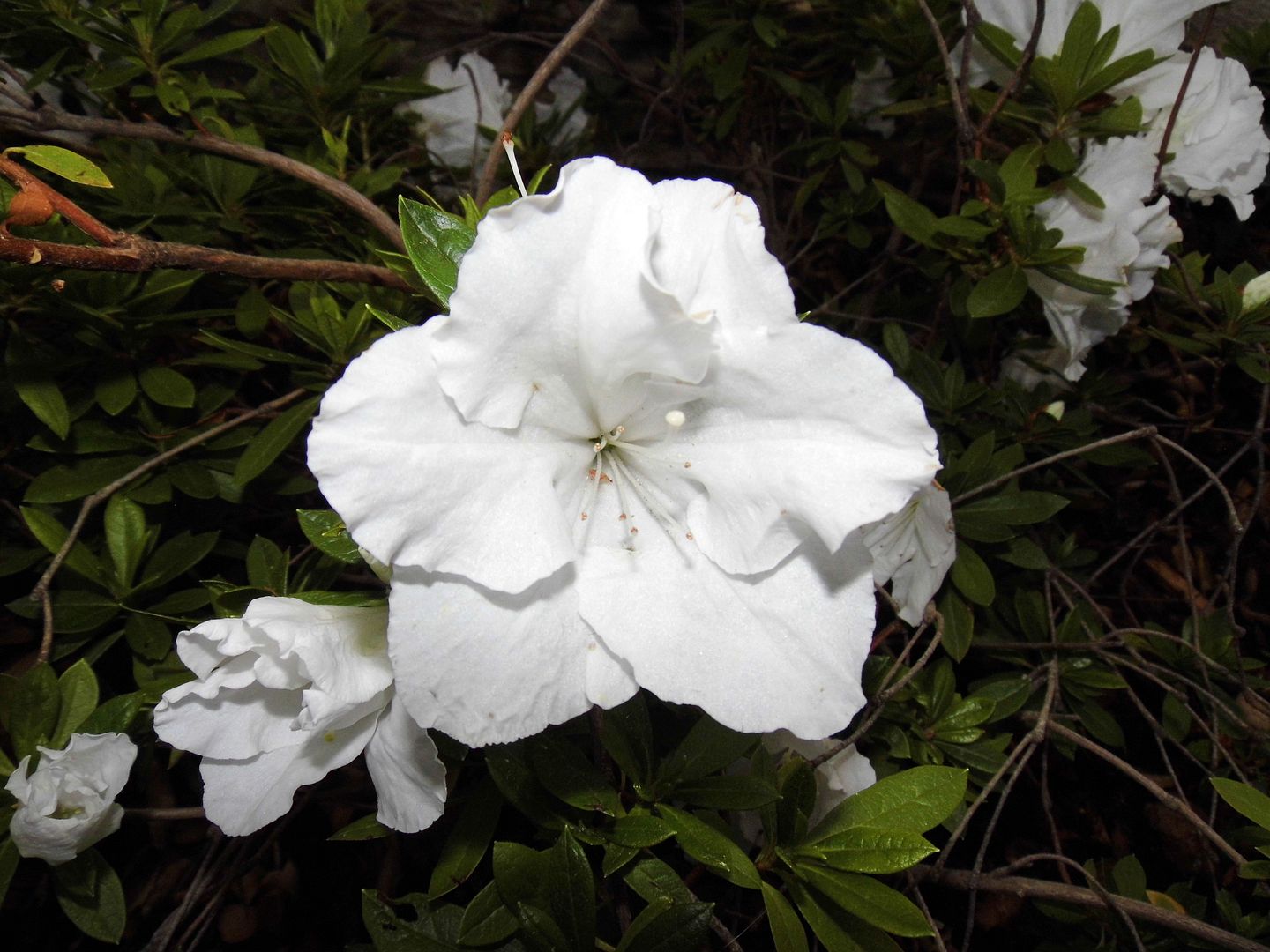 You can even forget you're in California...
...travel to far-off lands (like Scotland)...
...and admire art and architecture, fooling yourself into thinking that you'll live forever.
The Wee Kirk O' the Heather is just one of the attractions (or
amusements
) at Forest Lawn Glendale, which is also famous for its "Last Supper" stained glass and its display of the largest religious painting in the world.
Stay tuned for future photo essays from The Church of the Recessional and more...
Related Posts:
Photo Essay: The Lighted Windows of La Cañada Congregational Church
Photo Essay: First Congregational Church Architecture Tour
Photo Essay: St. Vincent de Paul, West Adams