Just over two blocks away from Downtown Los Angeles' Santee Alley in the Fashion District is a wholesale flower market known as the Southern California Flower Market—which takes up nearly 4 acres between Wall Street and Maple Avenue and East 7th and 8th Streets.
As of October 2019, the plan was to rebuild a good chunk of it as part of a mixed-use complex right in the middle of the Los Angeles Flower District—the largest and most successful wholesale floral district in the country.
What's the plan for the independent wholesaler and retailers that are housed there—not only florists, but also floral suppliers, floral related retail shops, and small flower malls?
No one has made any public promises.
But since
2020
happened, the developer has been silent about its plans for the historic market.
The Southern California Flower Market was started as the city's first major flower market in 1912-3 by Japanese immigrant flower growers and sellers, who limited membership to the market to their fellow Japanese immigrants (a.k.a.
issei
)—hence its nickname at the time, "the Japanese Market" (even after non-Japanese vendors were allowed in as of 1915).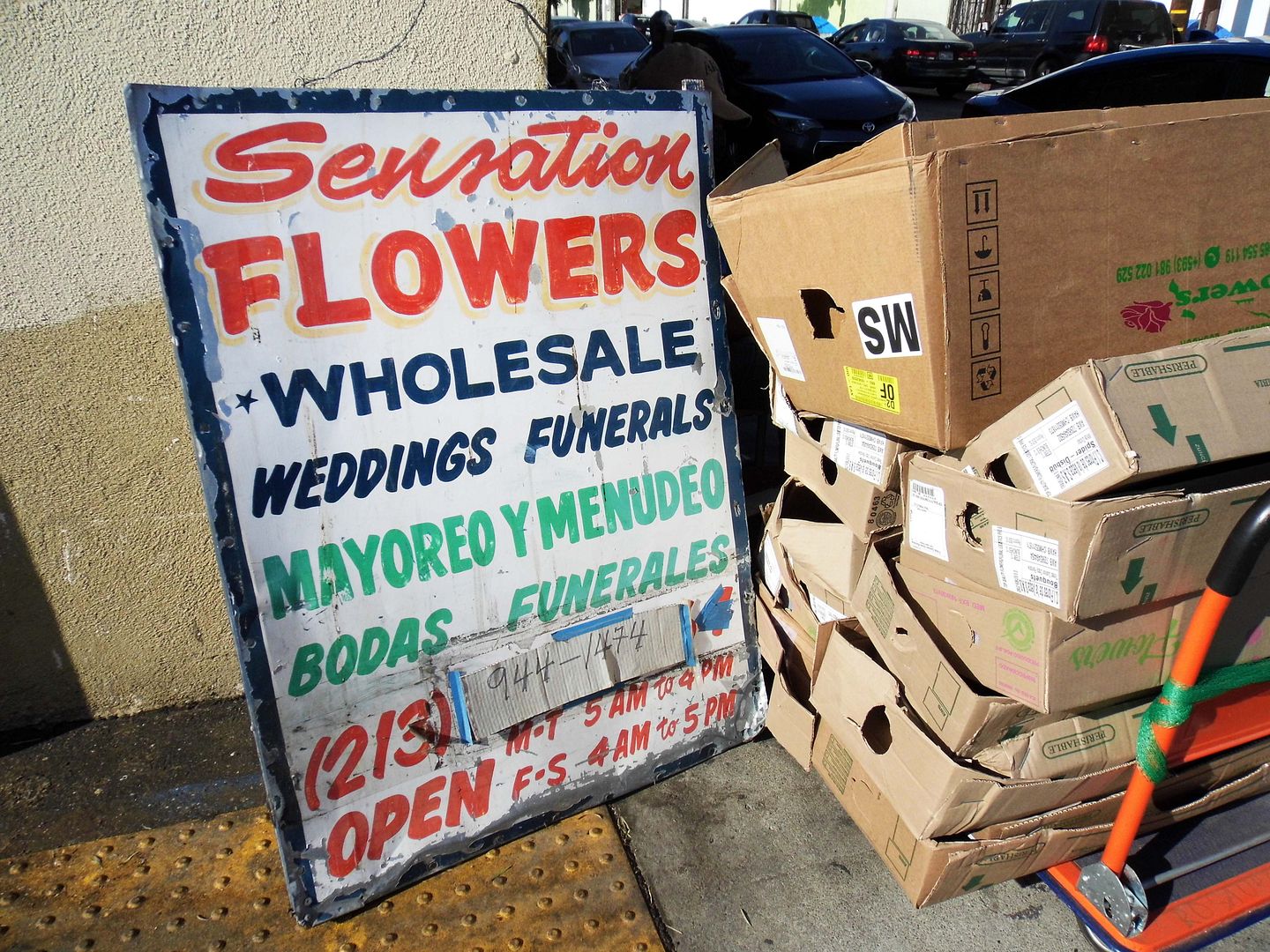 The December 1941 attack on Pearl Harbor triggered the arrest of Japanese immigrants living in LA—and the flower growers of the Southern California Flower Market were no exception.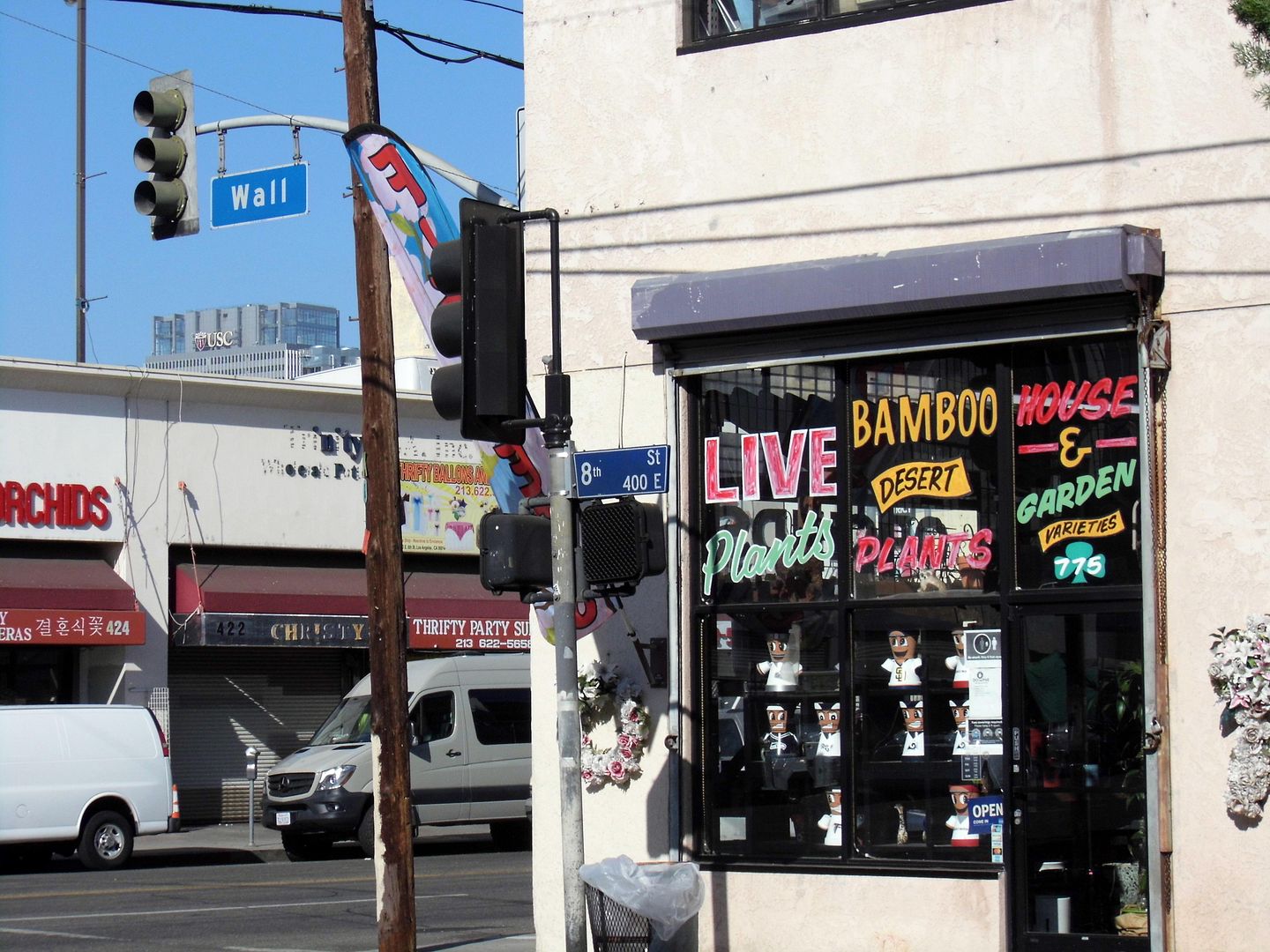 As many of them were sent to internment camps like
Manzanar
in 1942, they lost their businesses for the entirety of their incarceration. And even when they were allowed to return home to LA in 1945, they couldn't just pick up right where they'd left off.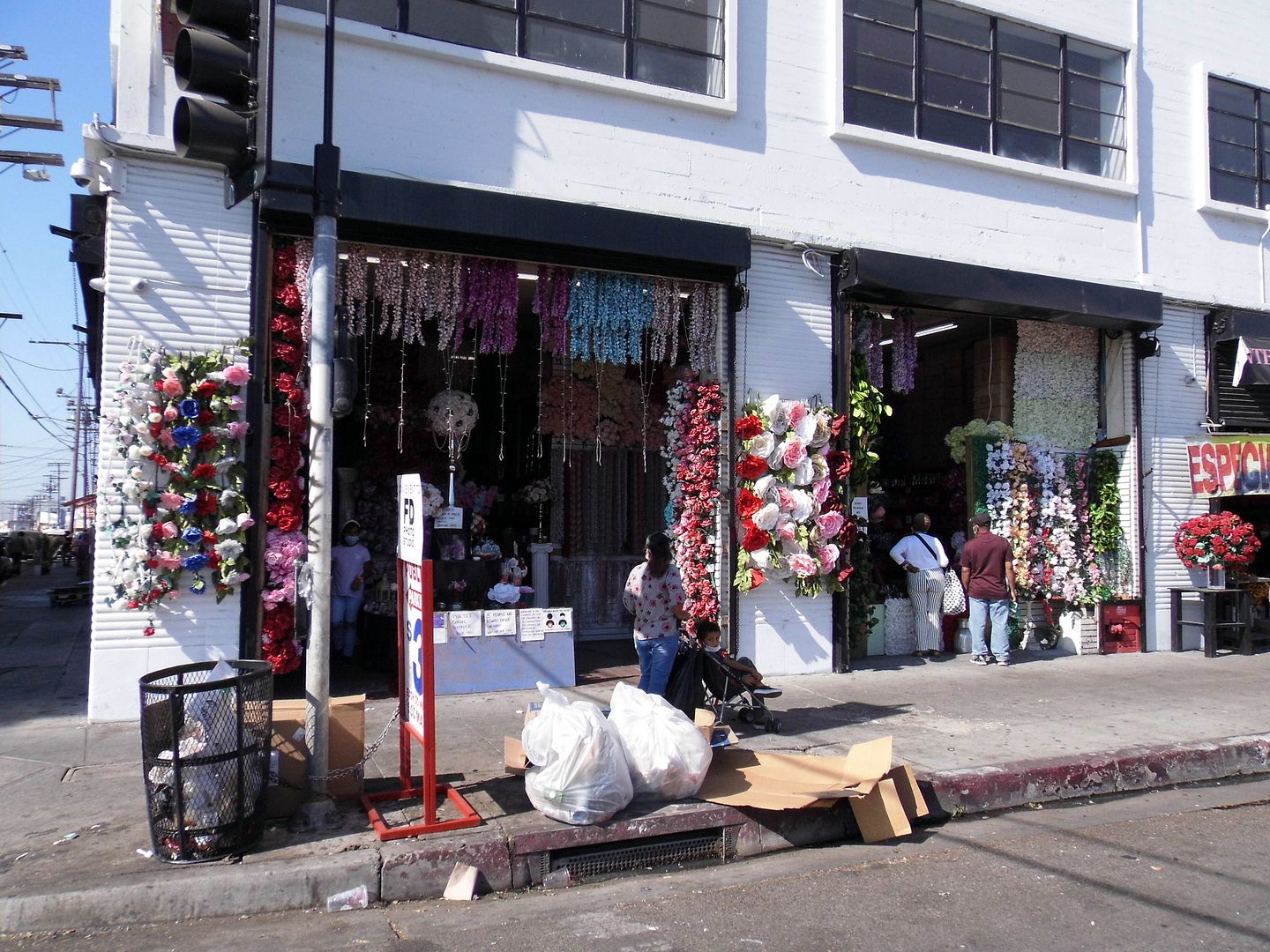 The consortium of flower growers had lost their accounts and their headquarters—and had to operate out of a makeshift office in a temporary location until it could officially reopen in September 1946.

In 1950, the Southern California Flower Market organization was officially replaced by the Southern California Flower Growers Association (a.k.a. Flower Growers, Inc.), which began expanding the footprint of the flower market over the next 10 years to what it is today.
By the 1960s, California's flower crops were booming—and by 1970, the Japanese-American flower growers had bounced back to produce more than half of California-grown flowers, generating tens of millions of dollars in revenue.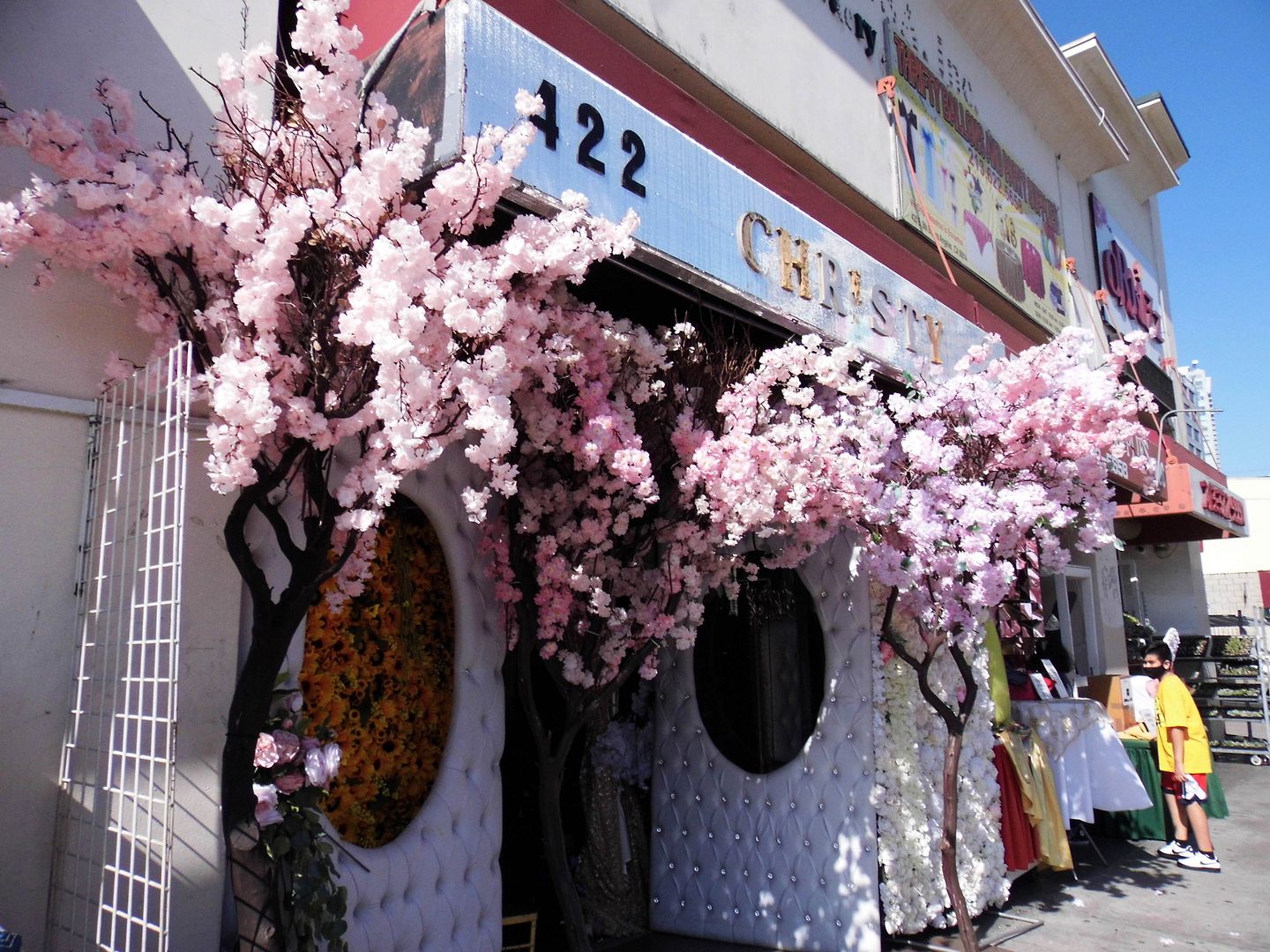 It wasn't until the 1980s that Latinx flower growers began to enter the marketplace—and later that decade, sales opened to the public instead of being reserved exclusively for those with a retail certificate.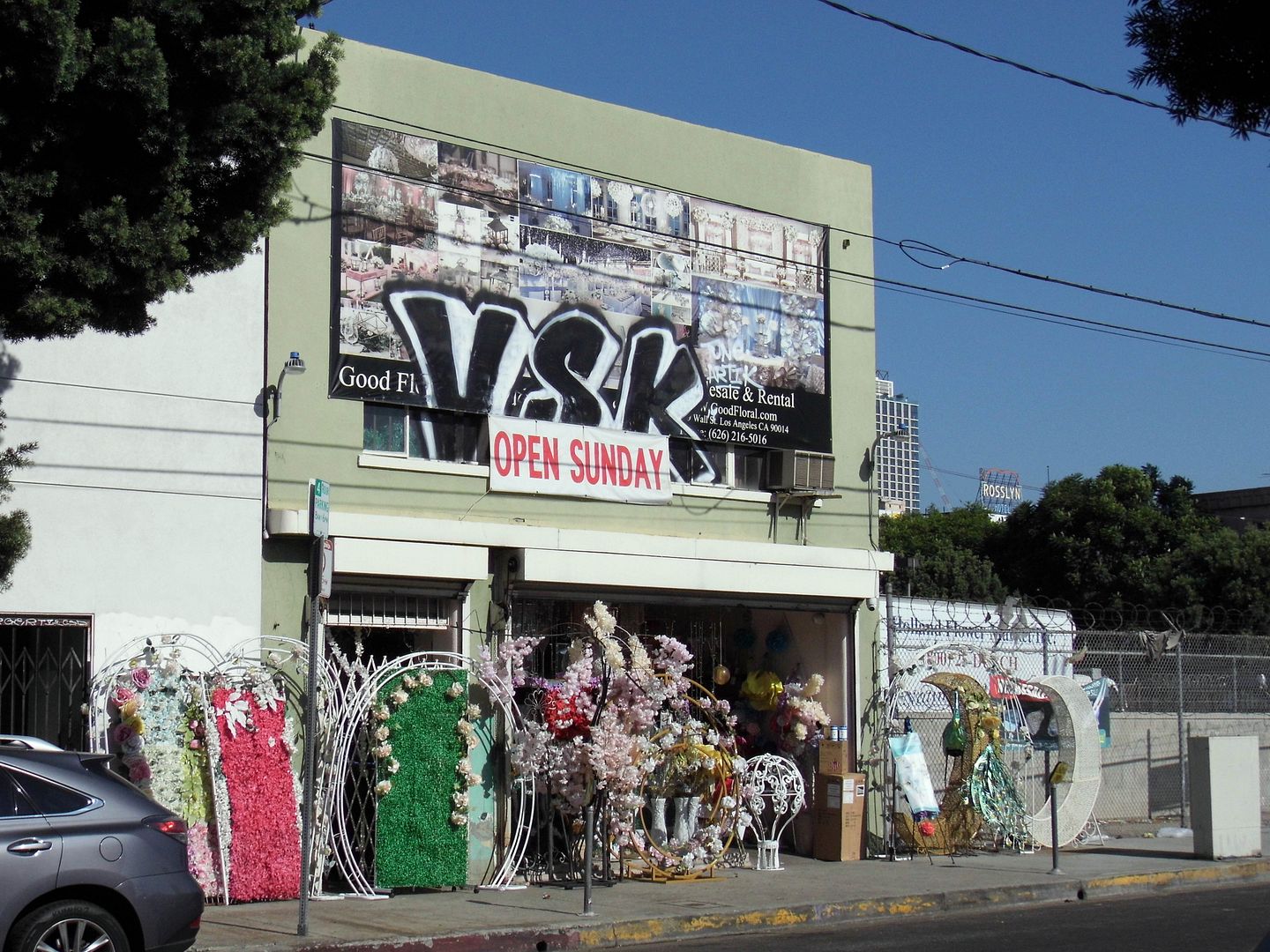 So now, you can go and purchase fresh flowers, silk flowers, and accoutrements for your floral arrangements for an upcoming quinceañera, wedding, or funeral any day of the week (except Sunday) starting at 6 a.m.
The Southern California Flower Market is actually just part of the entire Los Angeles Flower District—which also includes The Original Los Angeles Flower Market.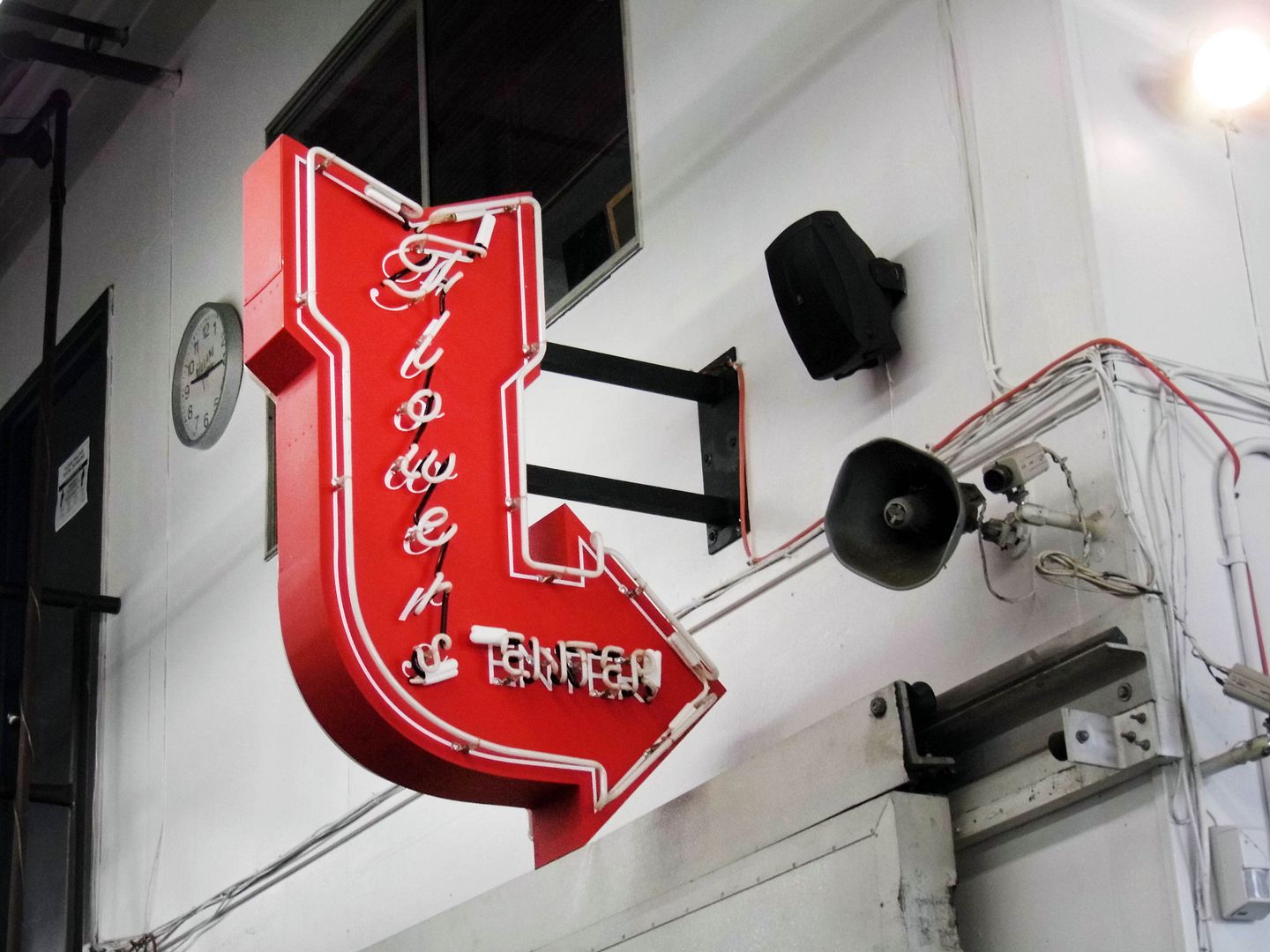 Now located in a former garage (having moved from its first location at East 5th and Winston Streets), it was originally founded in 1919. In 1921, it was incorporated as the American Florists' Exchange.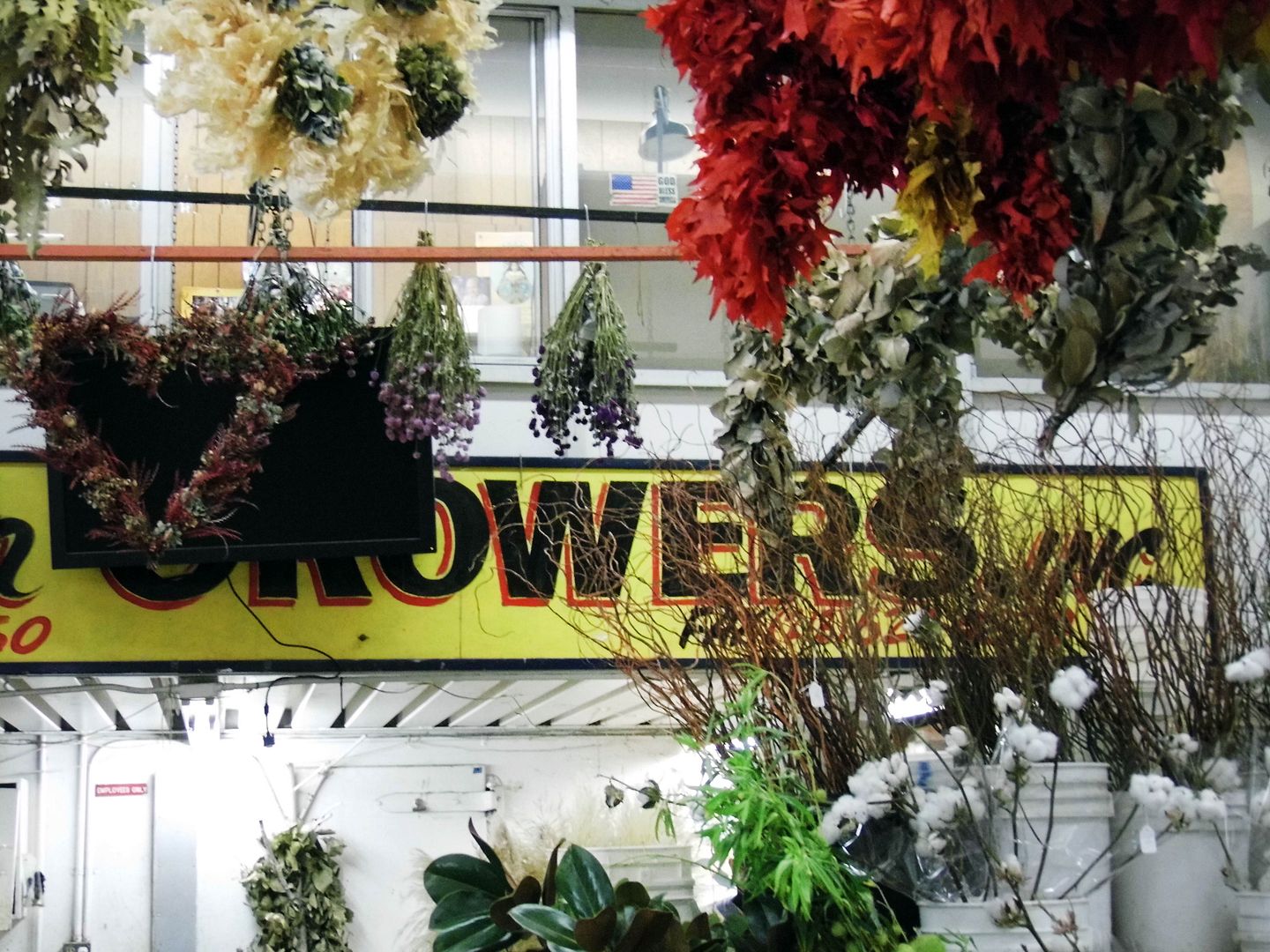 Unlike the Japanese-founded Southern California Flower Market, The Original Los Angeles Flower Market's pioneers were European-American.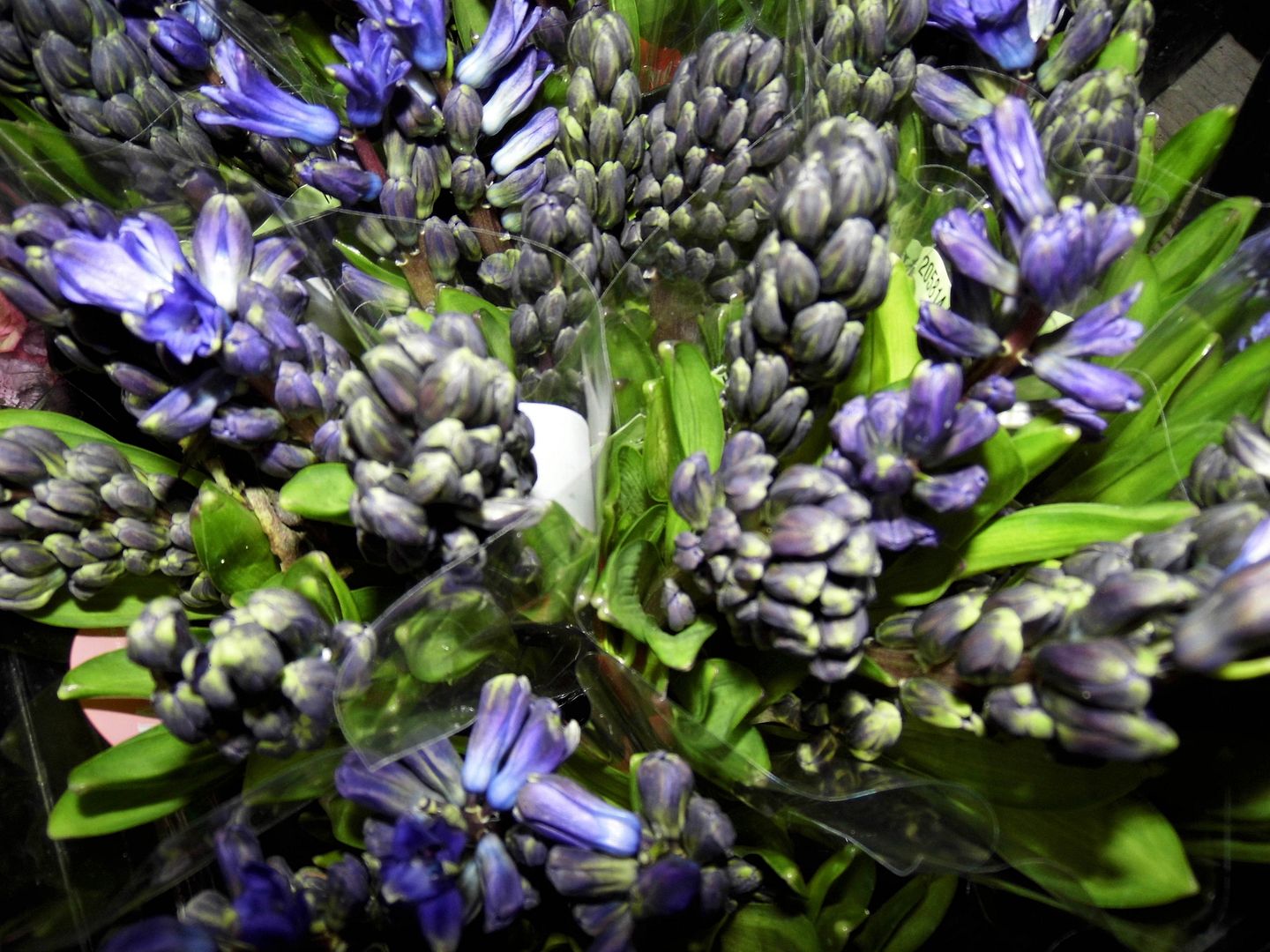 It likewise specialized in wholesale vendors that catered to the trade market—until it opened its doors to the general public in 1996.
Today, it offers more than 125 different varieties of cut flowers across 50 different vendors that have become members—like Mellano & Company, which has been a part of the LA Flower Market since 1925.
You can find exotics and ornamentals, like protea...
...and roses in every shade of the rainbow (though perhaps not naturally occurring).
And if your flowers and plants aren't enough on their own, you can get a spray to polish the leaves...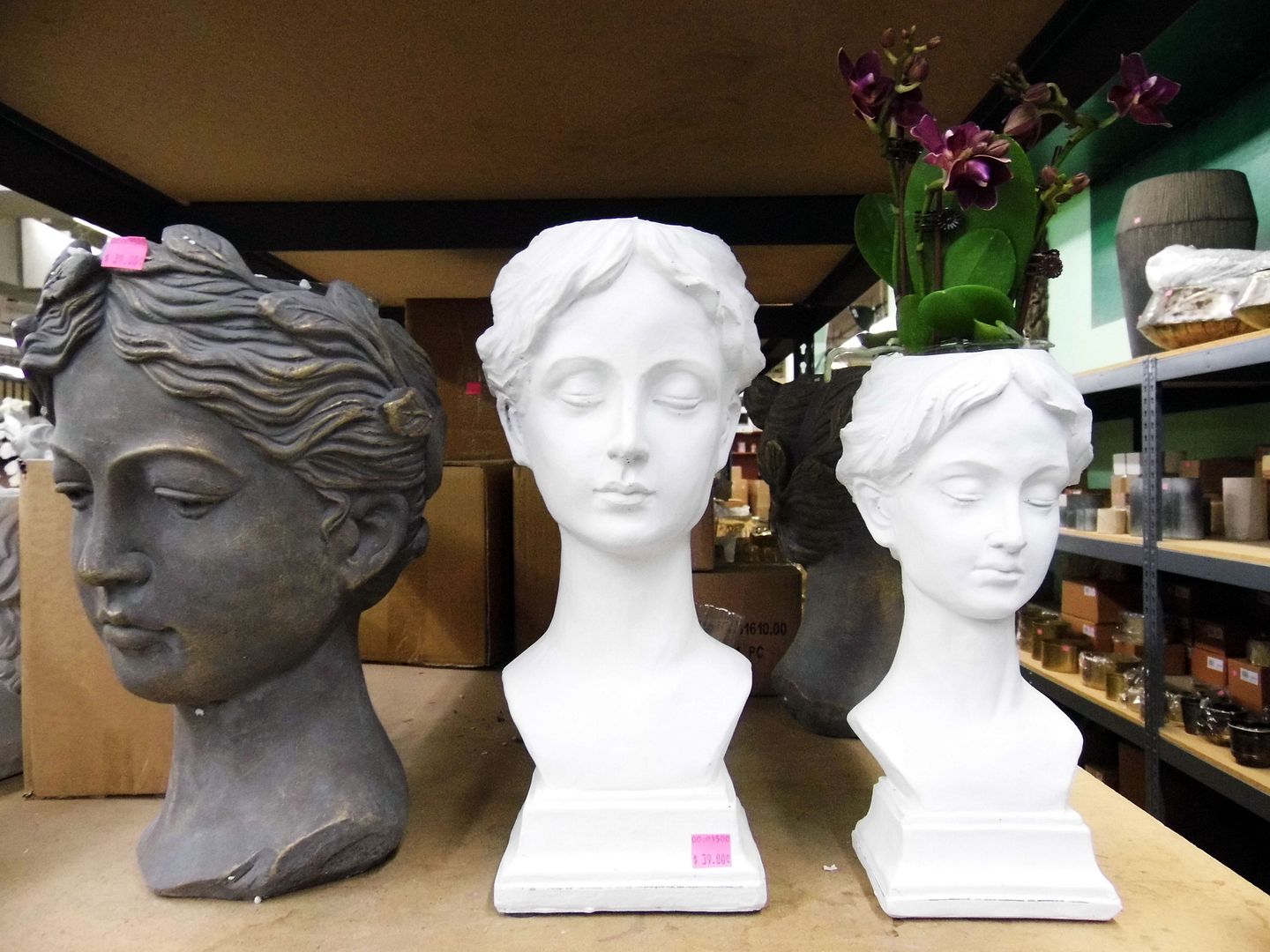 ...and some busts to keep them company.
The entire floral district was deemed "essential" during the pandemic—which meant it was open despite the
COVID closures
that were occurring elsewhere.
And conveniently, the two historic markets are located on either side of Wall Street, which is also lined with a number of individual storefronts also selling flowers, fillers, and more.
Even if you're just looking for ferns or other types of green foliage, one of the vendors in the Flower District probably has just the right thing.
And you can find the biggest potted poinsettias you've ever seen, too—at least, at Christmastime.
The busiest days of the week are Wednesdays and Fridays; and the busiest holidays are usually Mother's Day and Valentine's Day.
Even if you're not interested in floriculture, it's a nice place to visit and take in the sights and the smells (which are strong enough to come through your mask).
It's been
a tough year and a half
for most of us. Why not celebrate absolutely anything right now with some flowers and balloons?
Related Posts: