During pandemic lockdowns, Mel's Drive-In on the Sunset Strip was a godsend...
circa 2020
...because when other restaurants weren't allowed to seat patrons inside or even outside...
...Mel's lived up to its name by sending food and free soda refills to your driver's side window via carhop.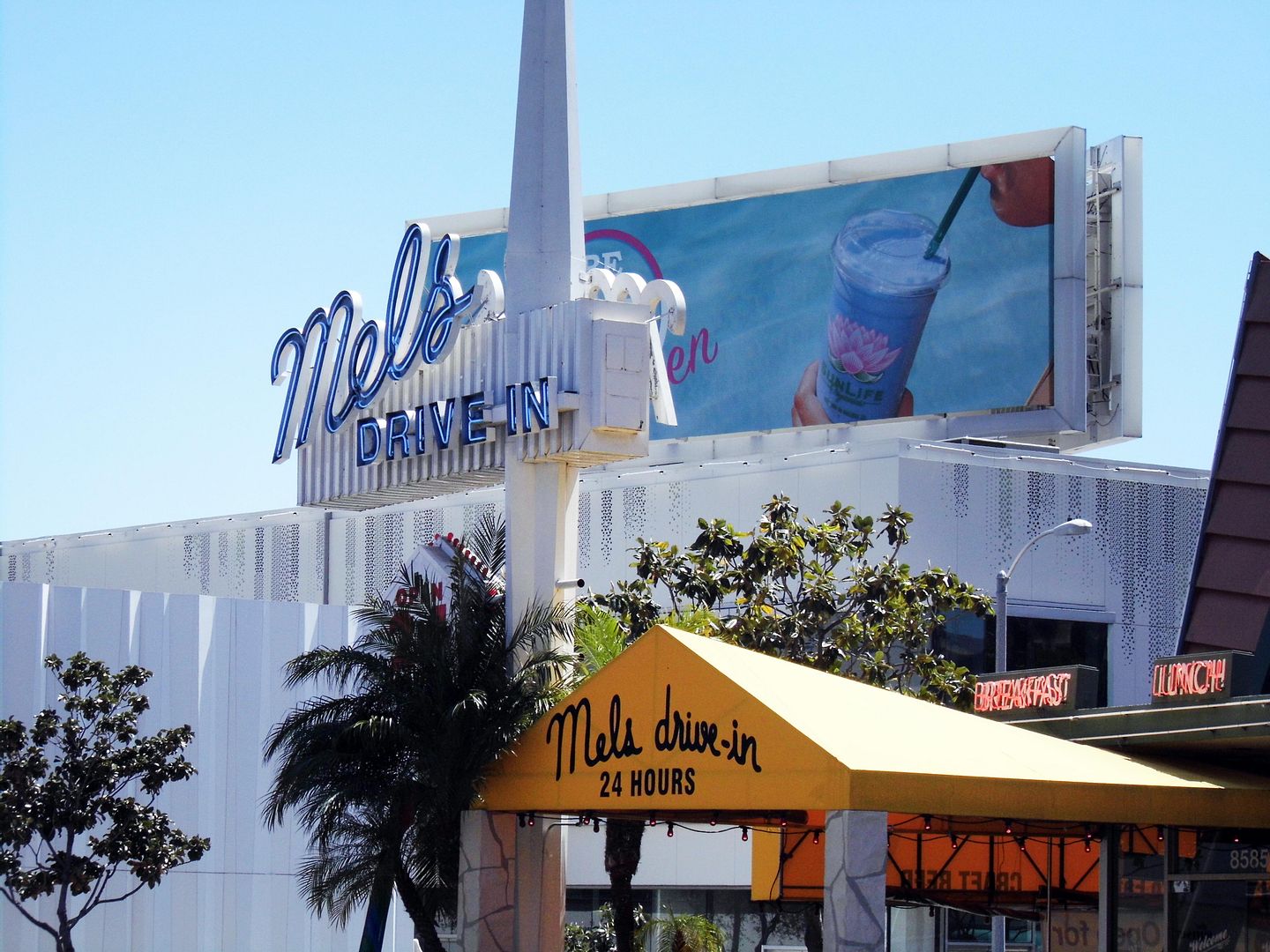 Before that, I'd kind of taken Mel's for granted—because for me, it's just always been there. It was one of the first places I ate when I was gearing up to move out West. And living nearby, I'd occasionally order some mashed potatoes or pumpkin pie or mozzarella sticks for delivery.
circa 2020
But in reality, it hasn't always been there. In fact, it's only been a Mel's since 1997—and if the chain hadn't stepped in to take over the property, it might've gotten demolished. Before that, it was a different all-night restaurant called Ben Frank's, which opened on Sunset Boulevard in 1962 and closed in 1996.
circa 1966 (Photo by Ed Ruscha, part of The Streets of Los Angeles Archive, The Getty Research Institute, 2012.M.1.
© Ed Ruscha
)
The building's arrival in
Googie
architectural form signaled the Sunset Strip's emergence into the "
modern age
." In contrast to the old-fashioned, ritzy dinner clubs of the Strip, Ben Frank's became a notorious teen hangout throughout the Sixties—including during the Sunset Strip Curfew Riots of 1966.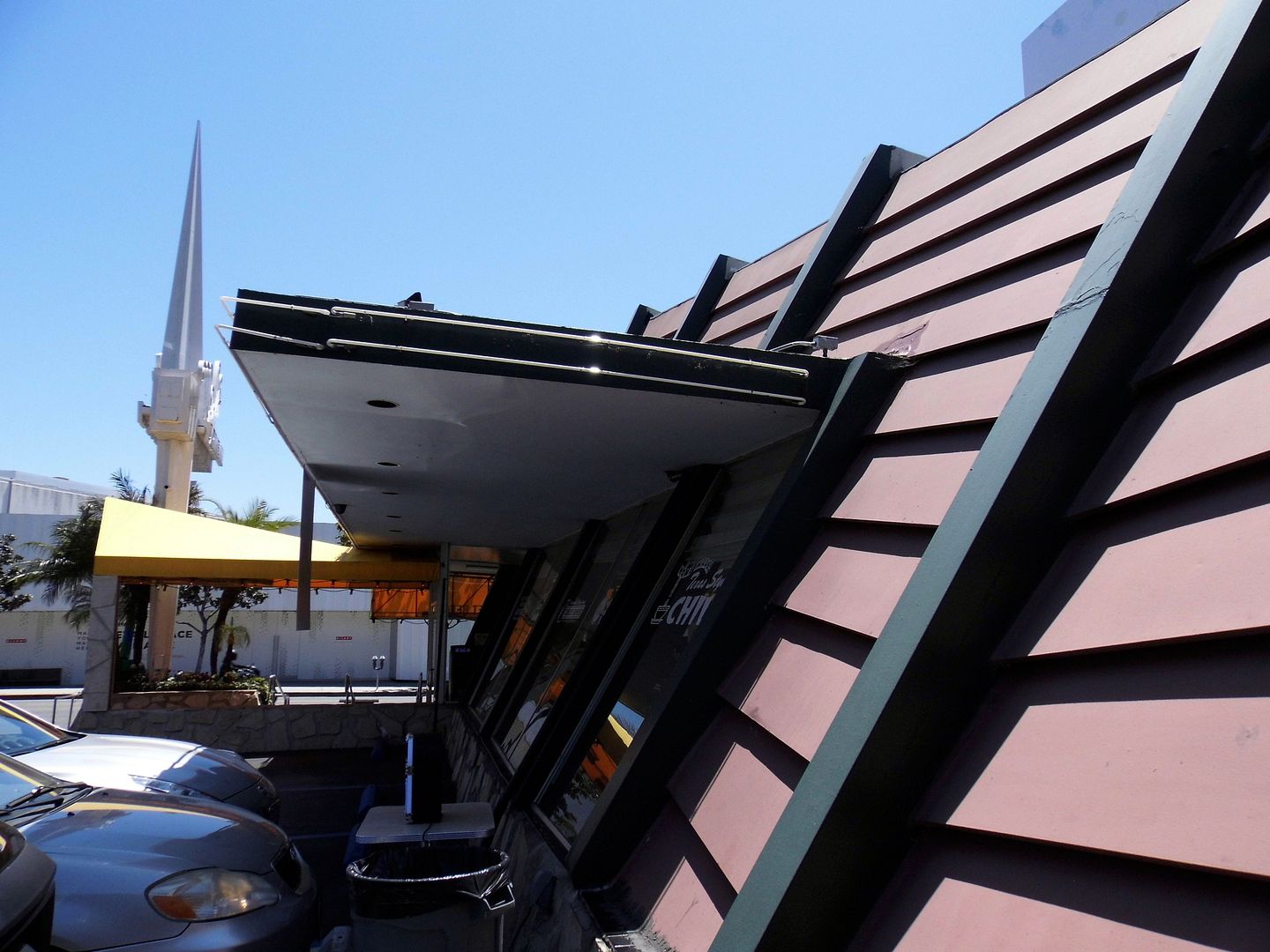 When Mel's moved in, it kept the neon sign and asymmetrical A-frame architecture (with metal clapboard cladding) but added an exterior awning...
...and redid the inside.
At least during pandemic shutdowns, you could walk inside and take a peek (and even see the A-frame "ribs") while placing your order.
But it just wasn't the same without the jukebox playing and with all the booths empty.
Structurally, it kind of looks like an
Armet and Davis
design (like the Sherman Oaks and
Santa Monica
locations)—but it was actually the work of LA architects Howard Lane and E. Ray Schlick.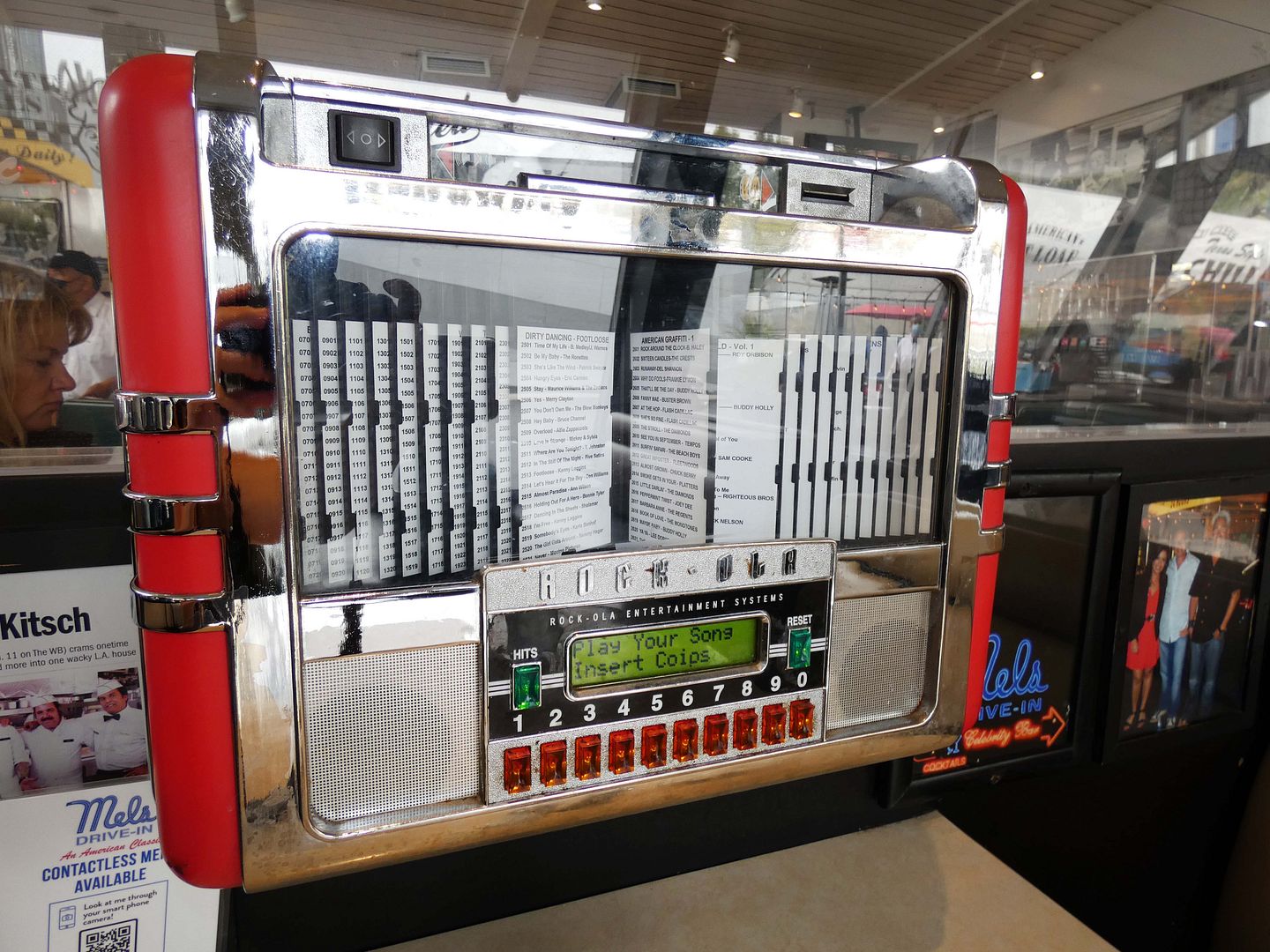 Last week, I finally got to dine inside again—for the first time since February 2020—and sit in a booth with my own personal tabletop jukebox.
We're not back to normal quite yet—so they still have to keep every-other booth empty.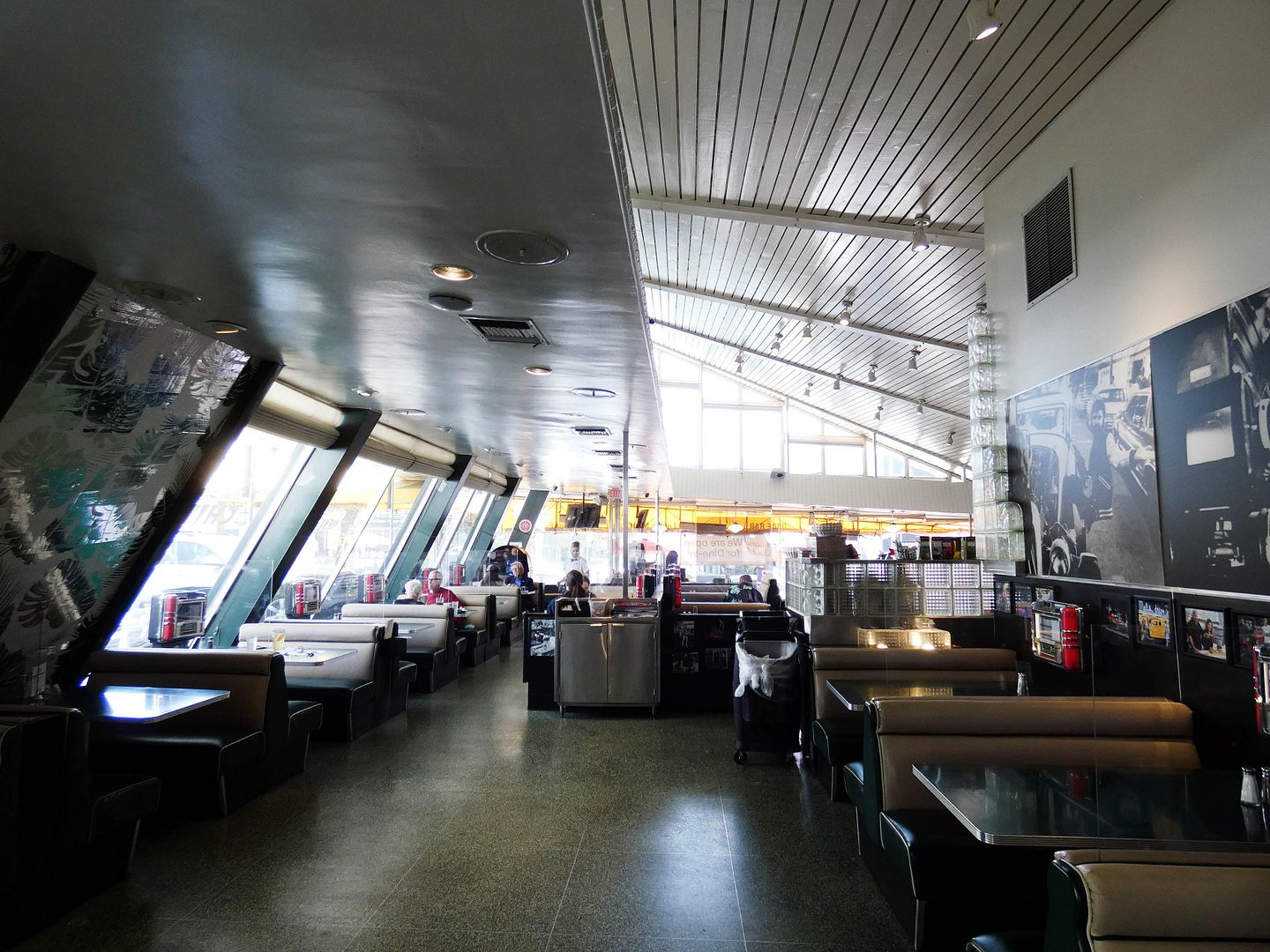 And they haven't restocked their pumpkin pie yet—but that's OK. I can wait.
I remember shying away from Mel's on late nights—despite it being one of the few sit-down restaurants that serves after hours—because I found its bright lights blinding.
But now I see Mel's as a beacon—of resilience and fortitude, and of hope for the future.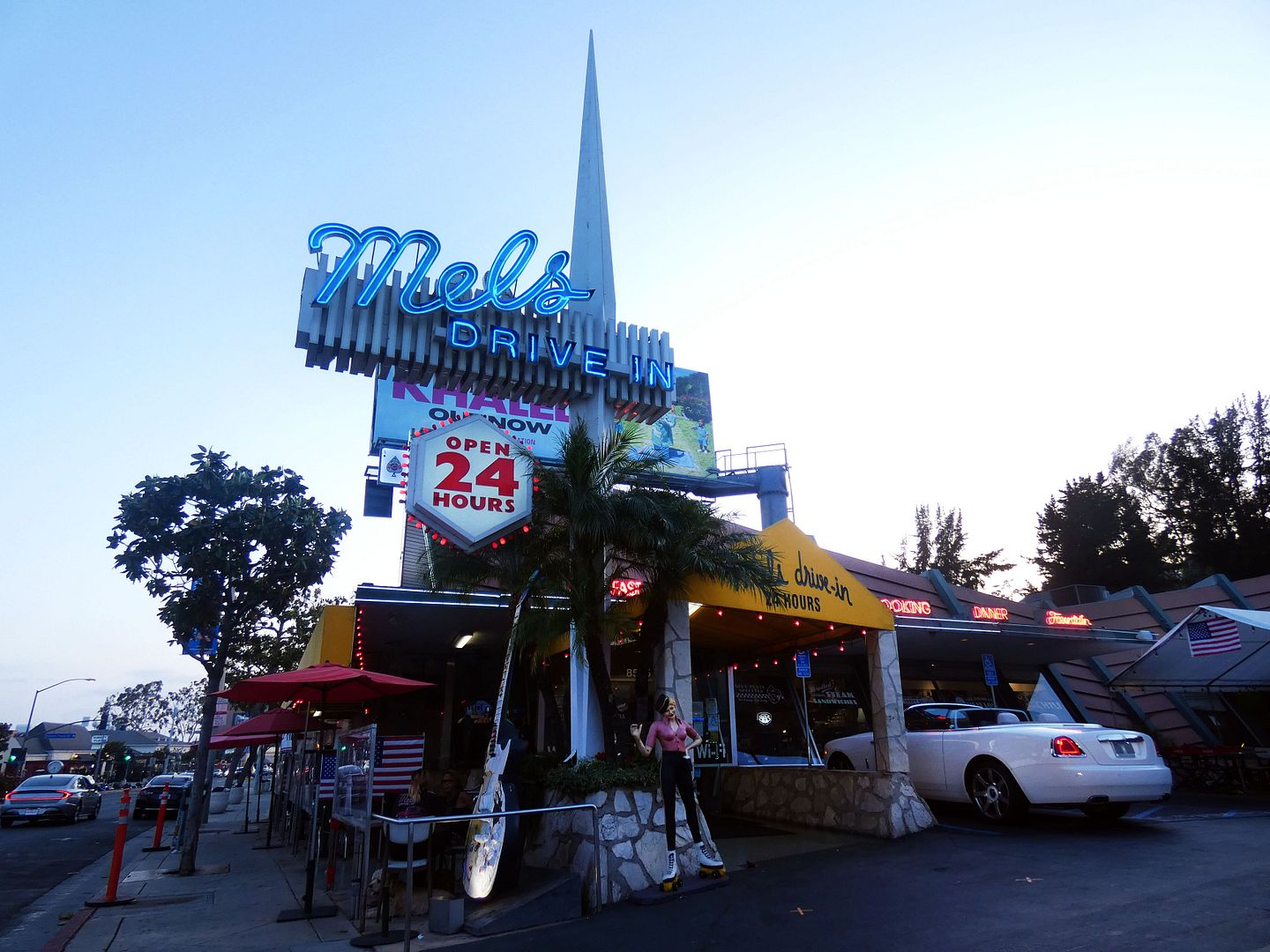 As architectural historian Alan Hess wrote in
his book
Googie Redux: Ultramodern Roadside Architecture
, the building itself "appears to be crouched and revved like a hot rod about to hit the green light."
circa 2019
And that kinetic energy is inspiring—even when you're just driving by.