I always find Palm Springs Modernism Week a little overwhelming. But now that I've learned to take the pressure off and just try to pick a couple of good tours and make a day out of it, knowing I can go back the next year, I've been having a better time of it.
After all, I wasted so much time
not
going to Modernism Week since I first started coming out to California. I hate to think of all the houses I missed seeing. (The Elrod House? Lautner's Bob Hope residence? I can't even.)
But even now when I take the daytrip down to Palm Springs, I know I've got to choose. I can't go to everything.
I don't have two weeks to spare. Some tours sell out immediately. And some overlap, so you can't go to both.
This year, though, there was one house tour I could easily prioritize above the rest: the Raymond Loewy House, designed by architect Albert Frey.
Never mind that Frey—credited for creating "Desert Modernism"—is one of my favorite architects. Because Loewy was the famed, Swiss-born industrial designer who changed the shape—literally—of the car industry.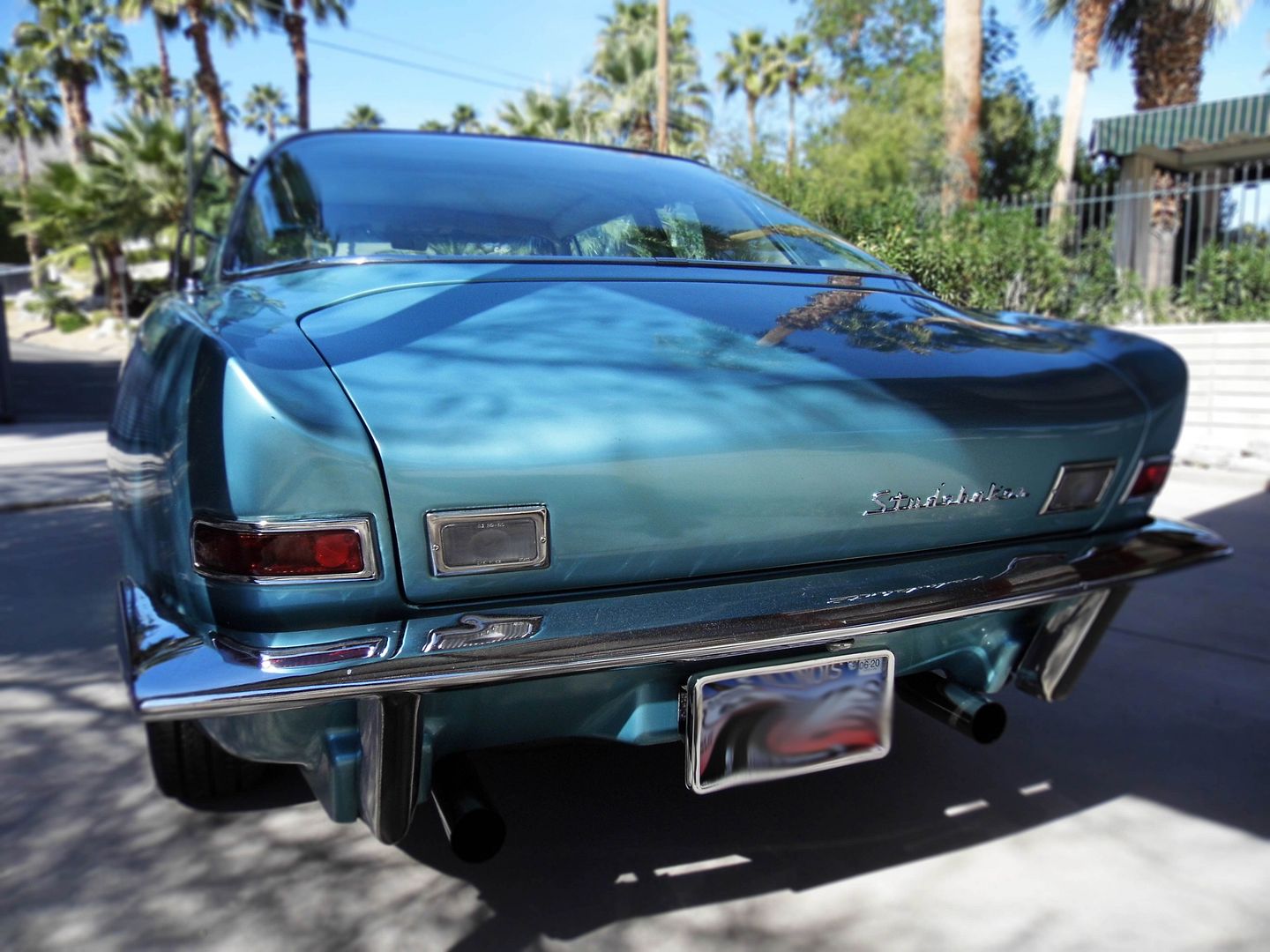 Perhaps his most famous design was the Studebaker Avanti, a luxury sports coupe that was all slithering lines and slanted windows, dangerous curves that you could practically
fly
down the street. Loewy's team created it in a rented Palm Springs studio—in just 40 days.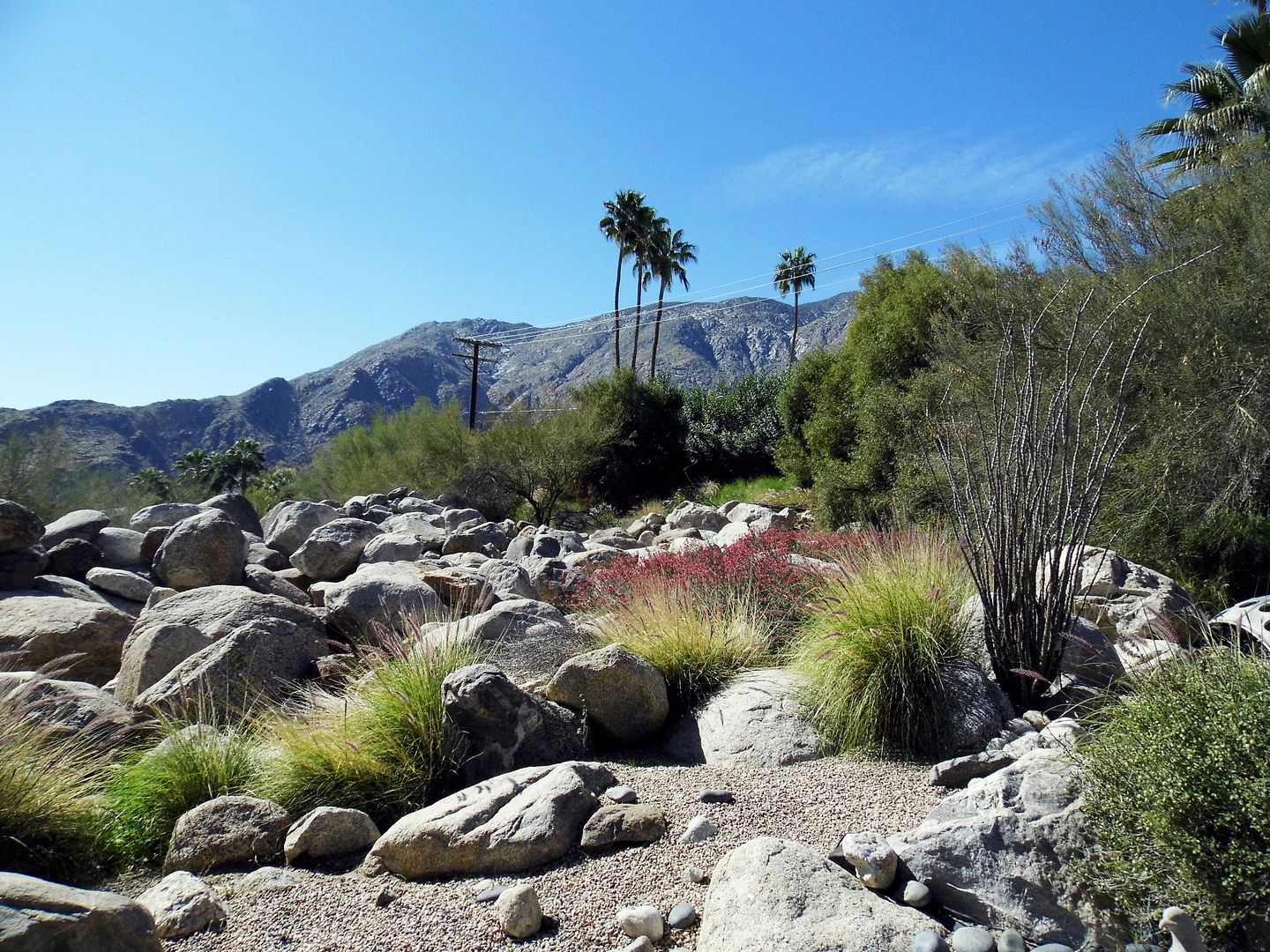 It's funny, then, that Loewy chose Frey to build his Palm Springs home at the edge of the "Little Tuscany Estates" (established 1935), amidst the rock outcroppings and other rugged features of the landscape—including a boulder pile that had been pushed there during
construction of a nearby road
.
And while Frey's architectural style could be considered aerodynamic in a jet age sort of way—with arrows and angles pointing up to the sky—he had to make some concessions for Loewy's proclivity towards the streamlined and sinuous.
At the Loewy House, somehow the curvature of the glass pavilion and the angular edges of the flying V's of the wood pergola coexist in startling harmony.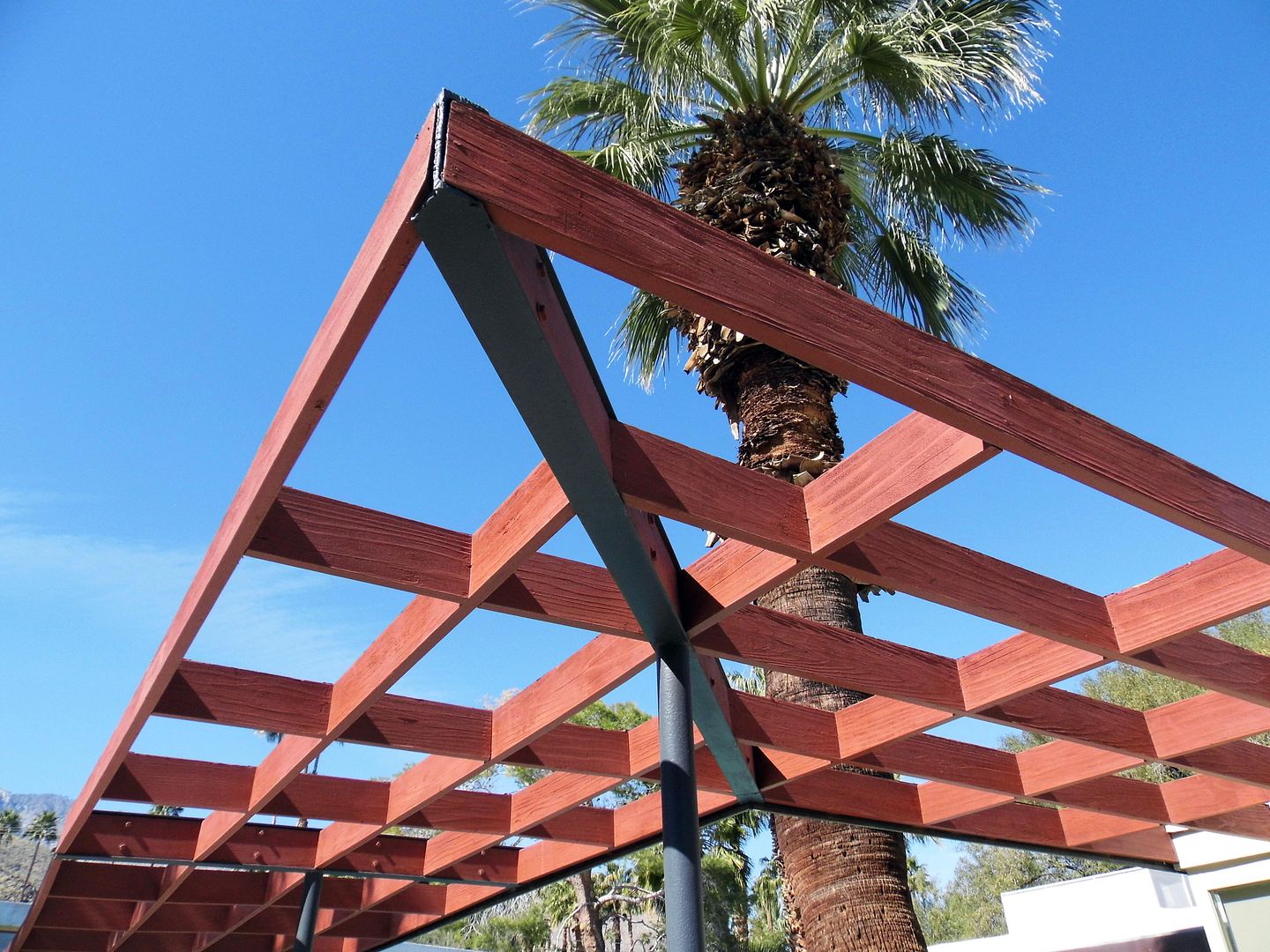 Built in 1946, the Loewy House predates Frey's famed Tramway Gas Station (former Enco Station) by two years and
his Frey II home
by 18 years.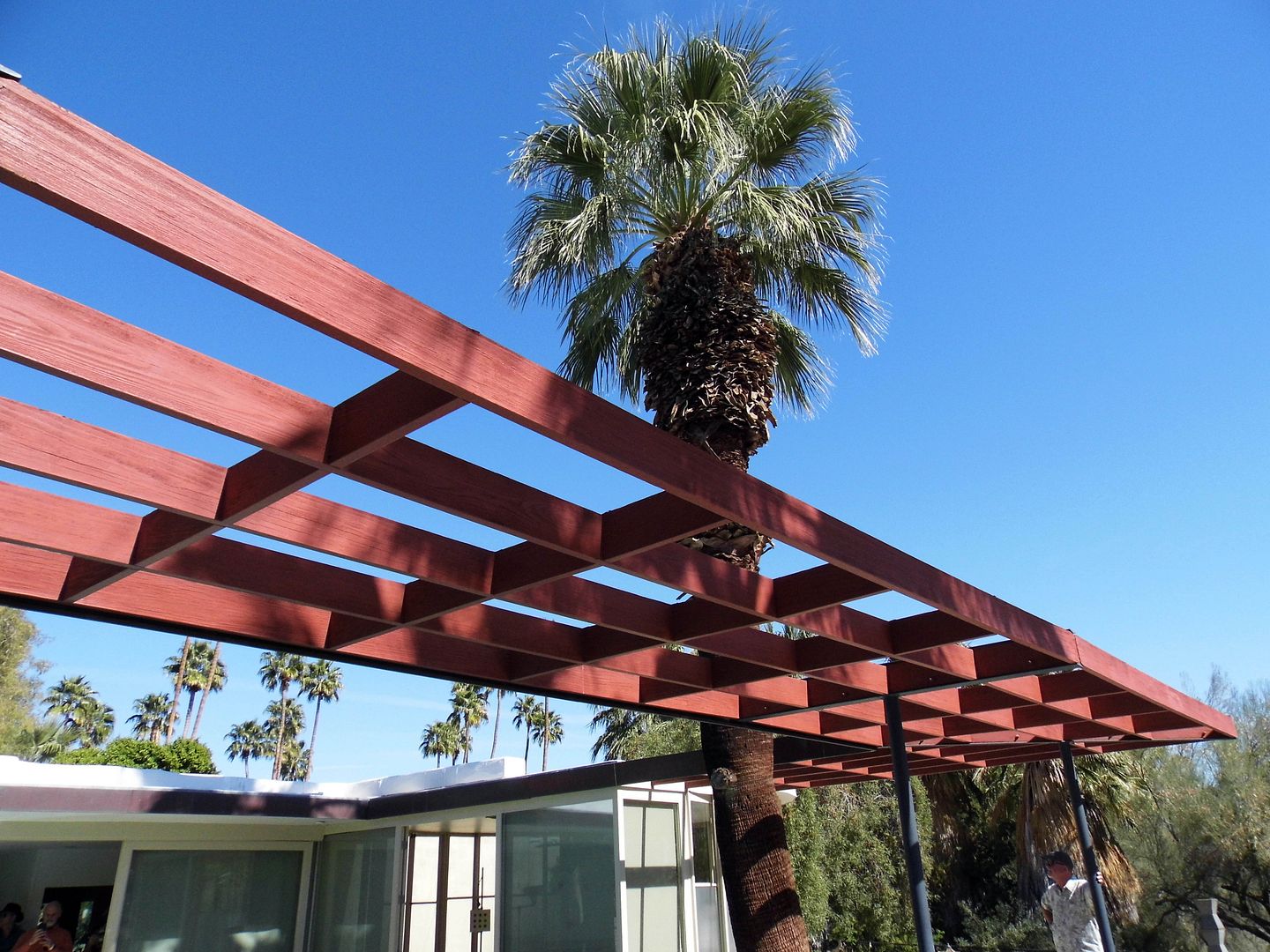 Frey himself had only been in Palm Springs permanently for eight years by then, but he'd already fallen in love with the Coachella Valley and its desert floor.
He loved to incorporate nature into his designs—including boulders in the Loewy swimming pool and the swimming pool literally lagooning into the Loewy living room!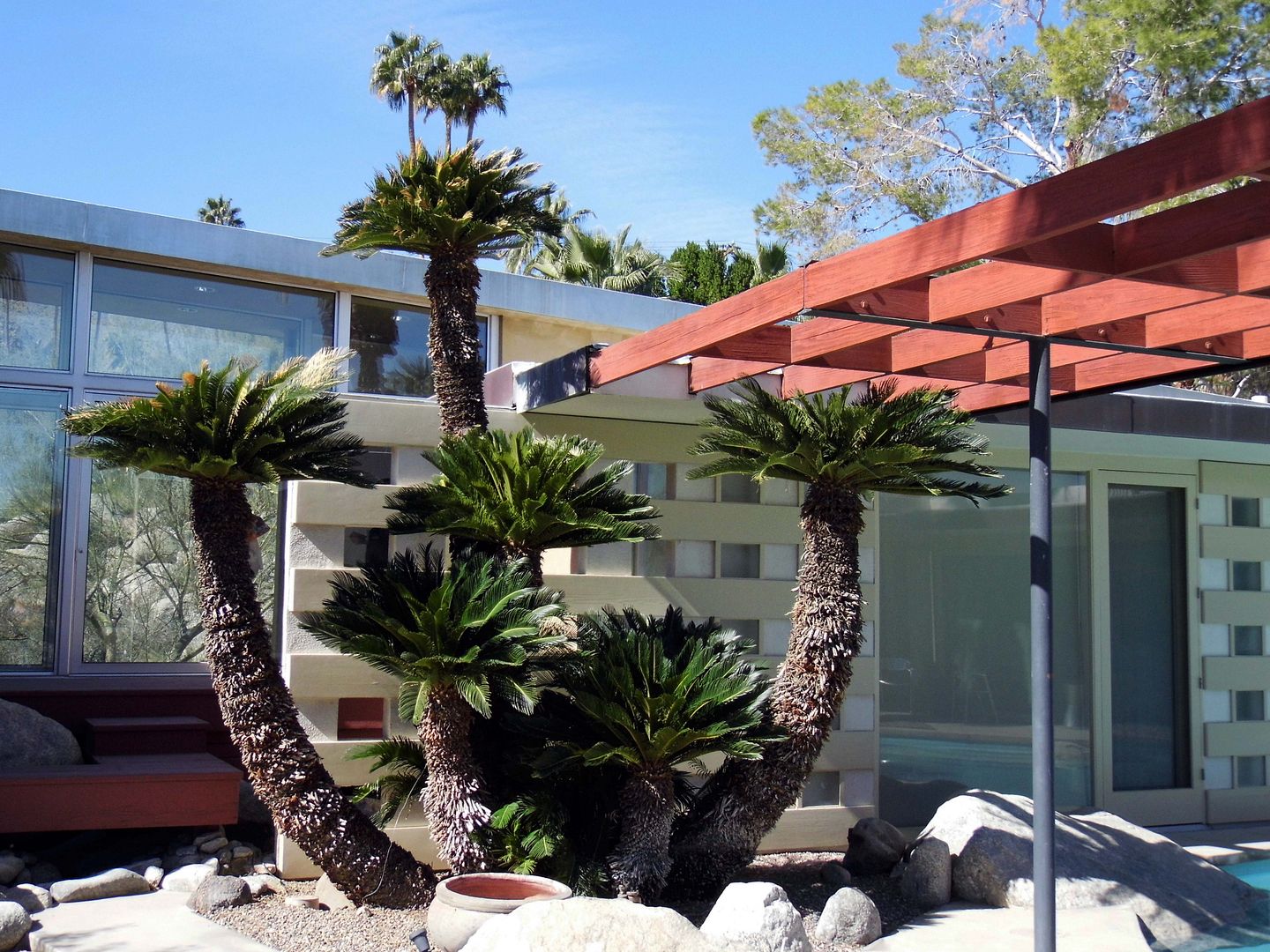 When Loewy commissioned the house, and built it for a $60,000 price tag, it was to be a bachelor pad—leaving more "living" space in the exterior rather than the interior, and no way to reach the single man by phone.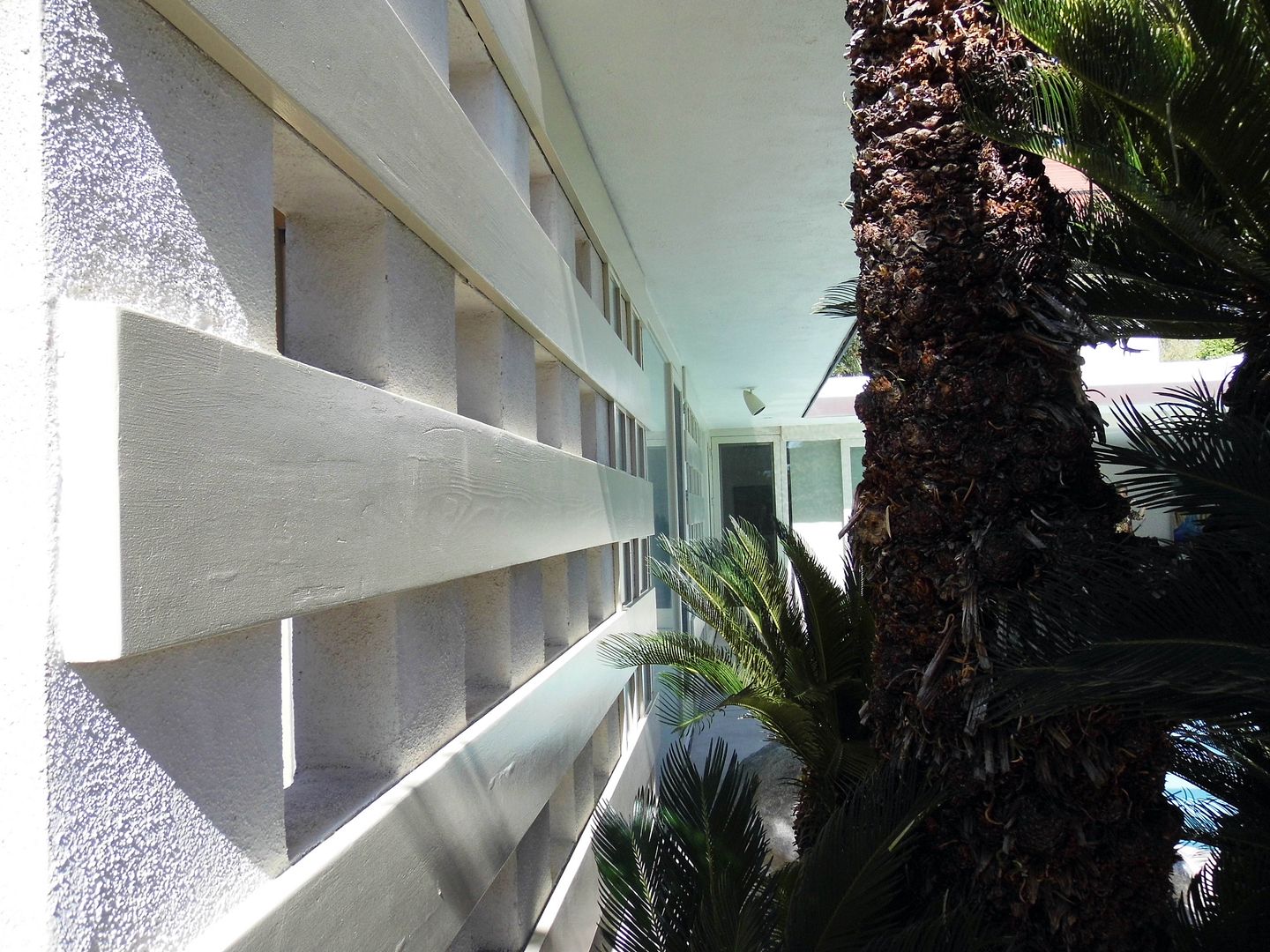 But when the designer married his second wife, Viola Erickson, a couple years later—a marriage that would last nearly 40 years—he had to accommodate her requests for proper bedrooms and some enclosed interior spaces, including a laundry room and expanded kitchen.
A 1950s-era addition—essentially an extension of the L-shaped structure, done without consulting Frey, but ultimately with his blessing—is visible.
Frey wasn't, however, so happy with a later owner's full enclosure of the open air patio/dining room—after which he had "
no interest
" in the house.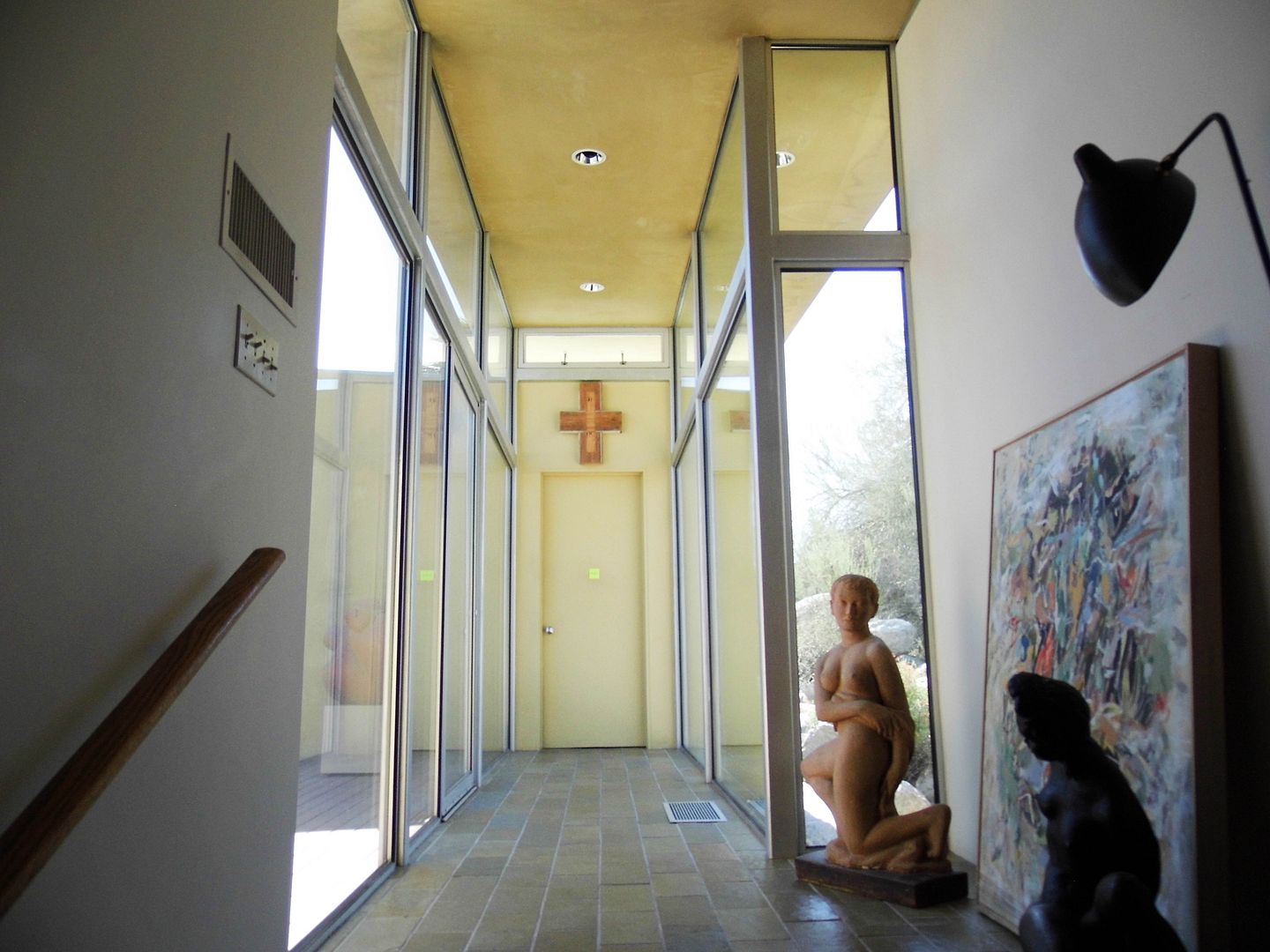 The architect did, however, get to talk with the Marmol Radzinger Architecture firm ahead of its renovation, which was completed in the year 2000—two years after Frey's passing.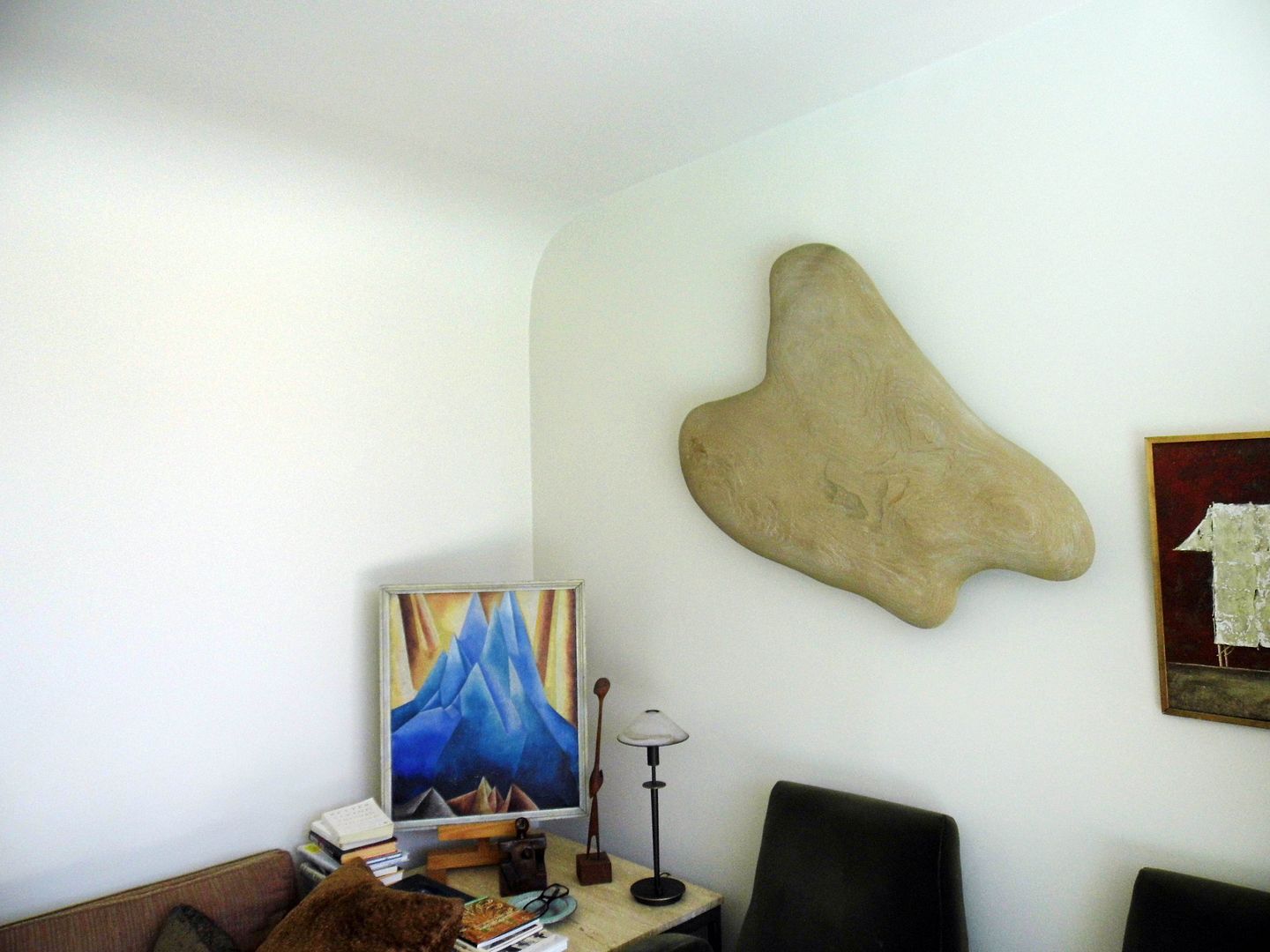 Fortunately, some telltale signs of the Frey-Loewy collaboration still remain—including the curvilinear ceiling of the swimming pool-facing living room, which was intentionally designed to be too small for a TV.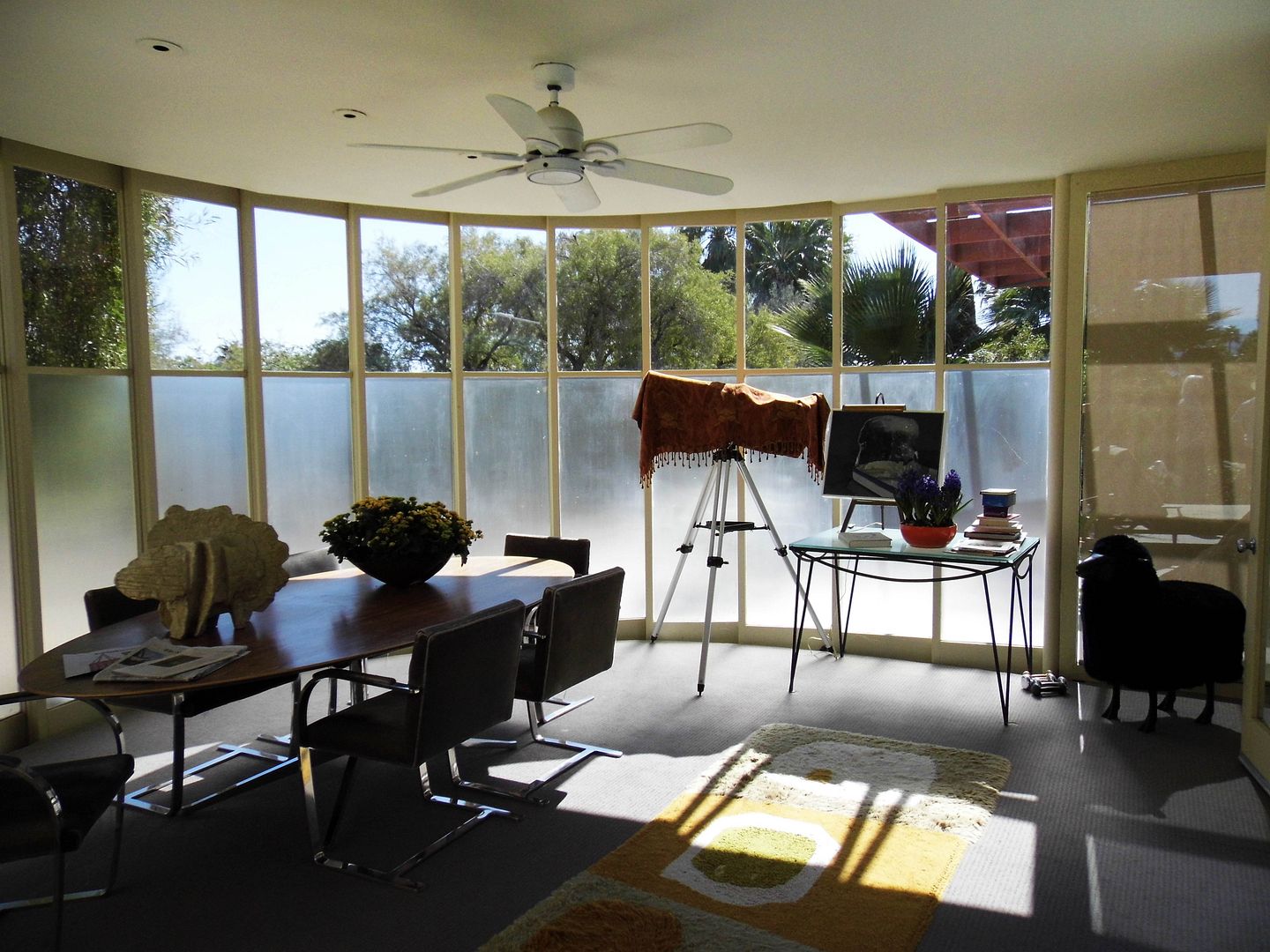 Sure, the Loewy House is no longer as exposed to the elements as it once was—and the television watching happens in an outbuilding that Loewy added as his studio—but it's remarkably preserved as an example of mid-century residential architecture in the modern-leaning low desert.
And the touches by its architect and its original owner—both renowned in their own unique ways—are still unmistakable.
For a nice array of historical photos of the Loewy House, visit
Hidden Architecture's page
.
Related Posts:
Photo Essay: A Modernist Bachelor Pad Above Palm Springs
Photo Essay: The Albert Frey House That Time Forgot