[Last updated 10/29/21 9:17 PM—The yard is not decorated this year. The house doesn't appear to have been sold, so I'm not sure why. Please do not disturb the residents.]
I discovered what I thought to be the most Halloweeny yard in LA back in 2018.
I
returned in 2019
to see how it might change from year to year—and I thought maybe I'd seen it all.
But then COVID-19 hit—and the yard was updated accordingly.
It's not just that the usual figures were donning masks.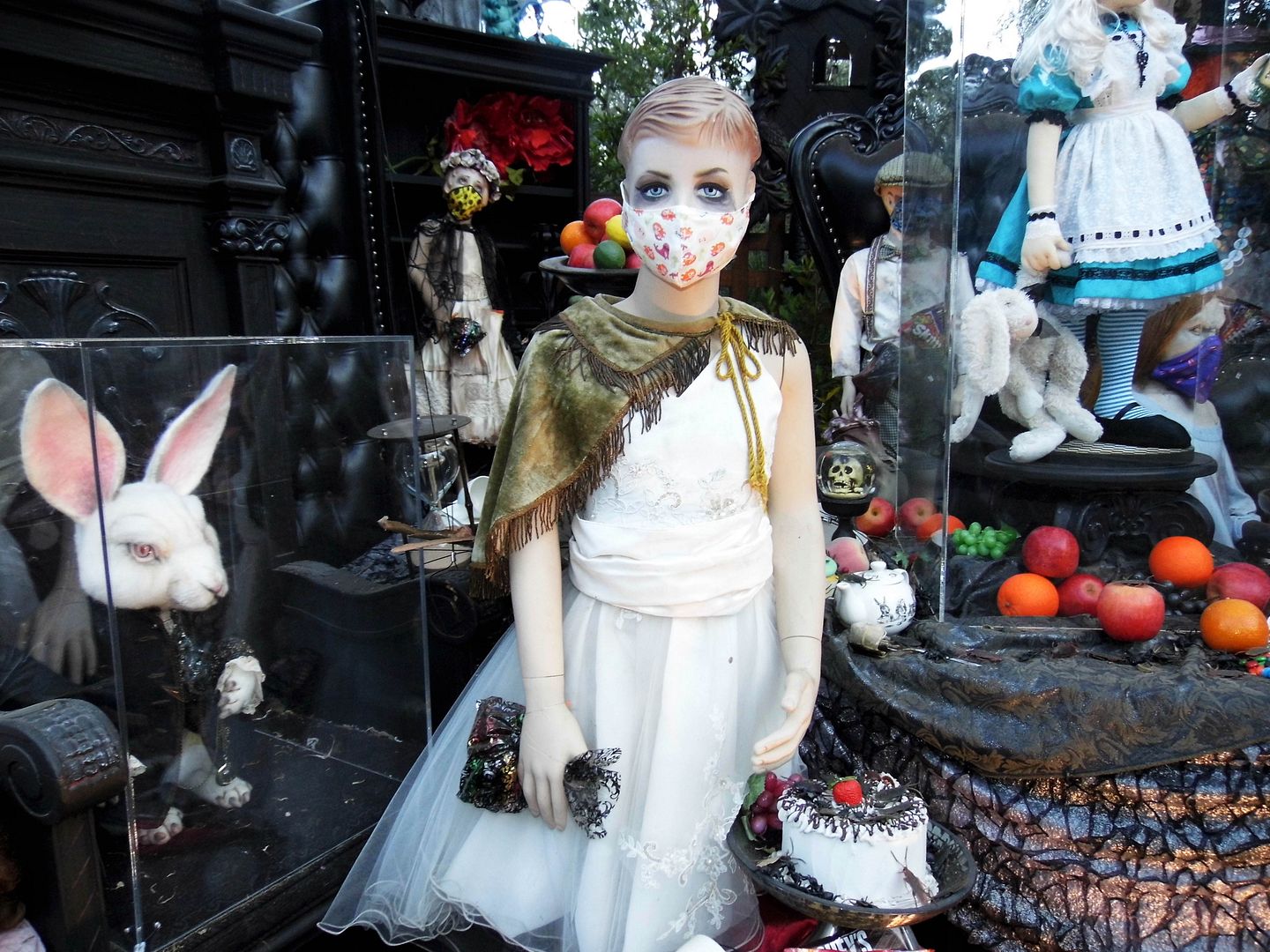 It's that the eyes of the figures seemed to star into my soul...
...and reflect back at me the panic we've all been feeling all year.
With the pandemic chic overlay, this yard display in Brentwood was even scarier than the
prior two years
...
...even in daylight.
The creepy baby dolls felt more desperate than ever before.
And if I wasn't staring into a looking glass, I thought maybe I was catching a glimpse of my future self in a crystal ball.
Or maybe this is something of a representation of the omnipresent unseen—
that which haunts us
, but we can't quite put our fingers on.
Are we being watched? Or are we simply watching ourselves?
What lies down the rabbit hole?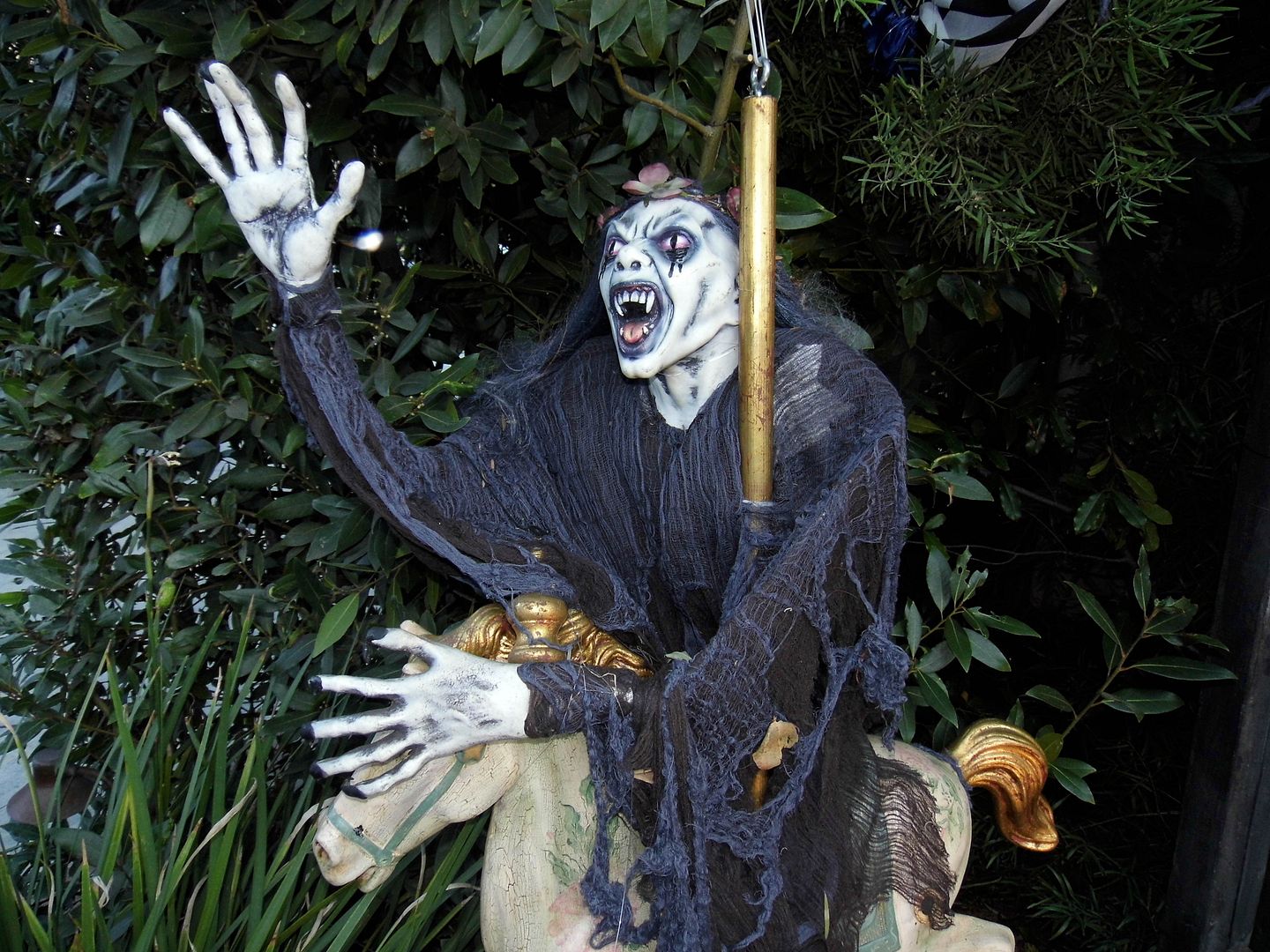 Is it better to follow the rabbit—and face our fears?
Or stay grinning in ignorant bliss?
Related Posts: