I've written before about the ghost town of Spadra, which got gobbled up by the City of Pomona. Its main two relics are the
Spadra Cemetery
and the
Philips Mansion
.
But there are other parts of Pomona that have been lost to changing municipal boundaries, invisible lines of demarcation that may mean something politically and economically—but not necessarily geographically, topographically, or even culturally.
After all, much of the area was all part of one contiguous chunk of land—until it got split up into the Mexican land grants of
Rancho San Jose
,
Rancho La Puente
, and
Rancho Los Nogales
(which translates from Spanish as "The Ranch of the Walnut Trees," not to be confused with
Rancho Cañada de los Nogales
).
It doesn't seem so crazy, then, that a historic ranch house would be moved from
another
city—City of Industry—to Pomona and be plopped down in the yard between Philips Mansion and the train tracks.
It's part of Pomona history. After all, they only had to move it about 5 miles to its current location.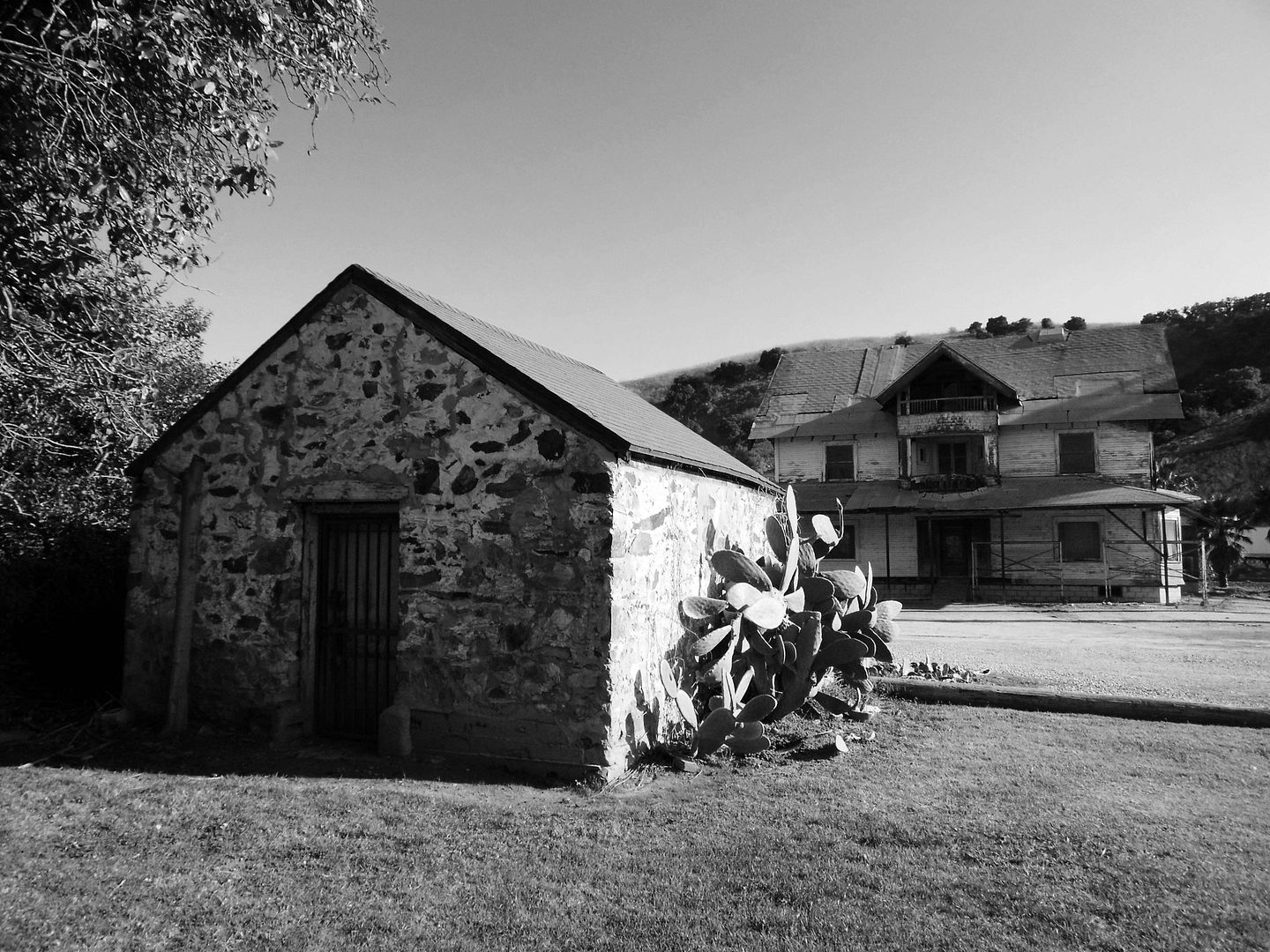 Known as the "Currier House" or the "Currier Ranch House," the City of Industry had acquired it—and the land it was on—in the early 1980s from Union Pacific Railroad (formerly Southern Pacific), which miraculously hadn't needed to plow it in order to run its railroad tracks alongside it.
But when developer Ed Roski Jr. of Roski's Majestic Realty Co.—the man behind the development of
the Staples Center in Downtown Los Angeles
—set his sights on the property for his 400-acre industrial park, it could've been a death knell for the Currier House.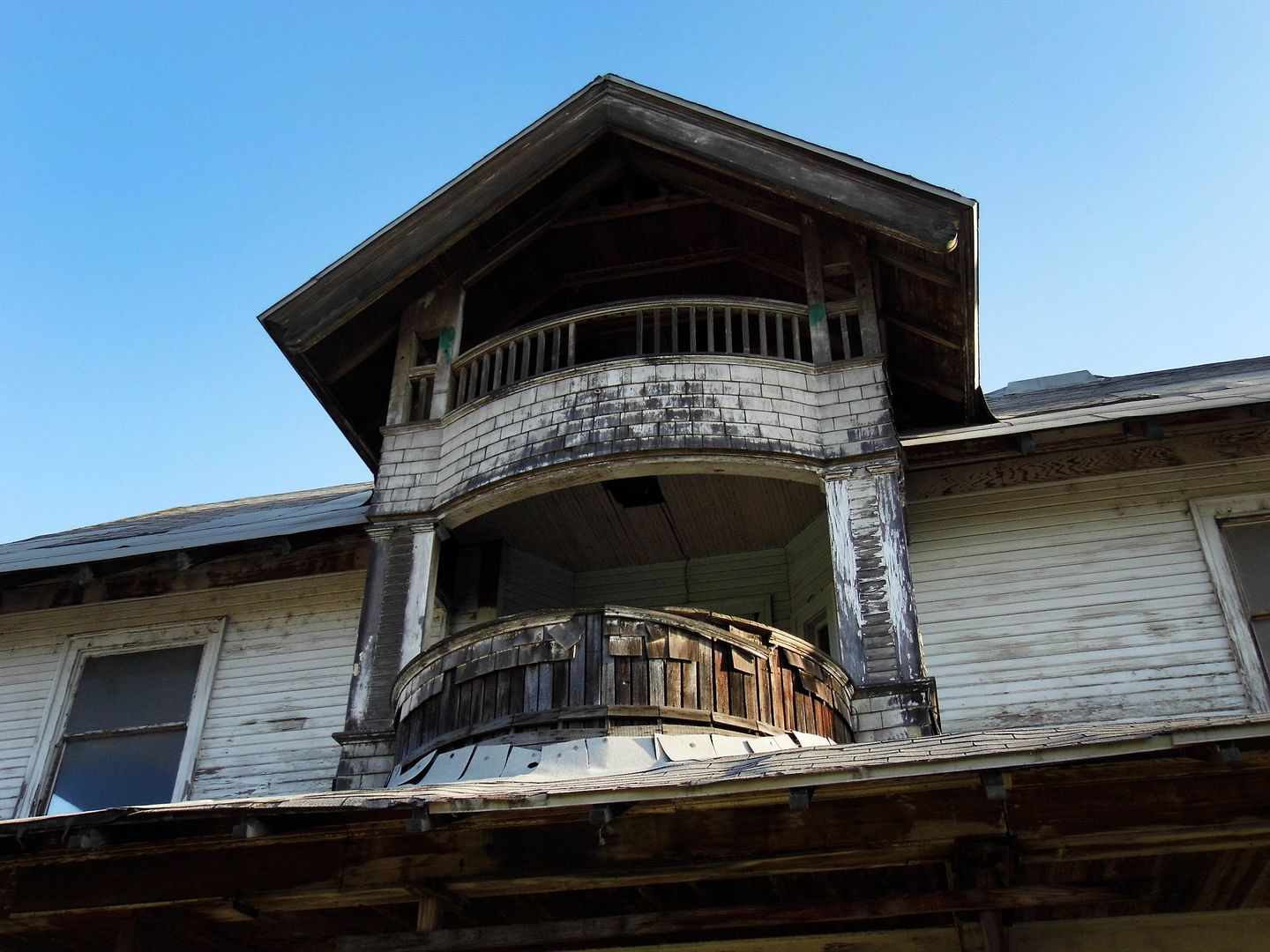 The Coalition to Save the Currier Ranch was formed to preserve the Currier House
in situ
—east of Valley Boulevard on Old Ranch Road, near the interchange of the Pomona/60 and Orange/57 freeways. The San Jose Creek flowed straight through the ranch property, which was also fed by water from artesian wells. Back then, it was located in a township known as "San Jose."
Preservationists lost the battle—but won the war, as the City of Industry paid to move the house in 2004 to Pomona. It's now owned by the Historical Society of the Pomona Valley.
Why such a hubbub over a seemingly dilapidated, clapboard-sided dead ringer for a haunted house?
The 10,000-square-foot ranch house was constructed in 1907 at a cost of $12,000 for local historical figure Alvan Tyler ("A.T.") Currier and his wife. By then, he'd already served as Los Angeles County Sheriff (1882-4) and a Republican senator in the 38th CA district (1898-1902).
A native of Maine who came to the Pomona Valley in 1869, Currier made quite a name for himself—also owning valuable property in the cities of Los Angeles and Pomona and serving as president of Farmers' Mutual (Fire) Insurance Company of Los Angeles, Canyon Water Company of Pomona, Palomares Hotel Company of Pomona, and the fraternal organization of the Odd Fellows Hall Association of Pomona. He was also director of First National Bank of Pomona and donated land for the Pomona YMCA (
post forthcoming
).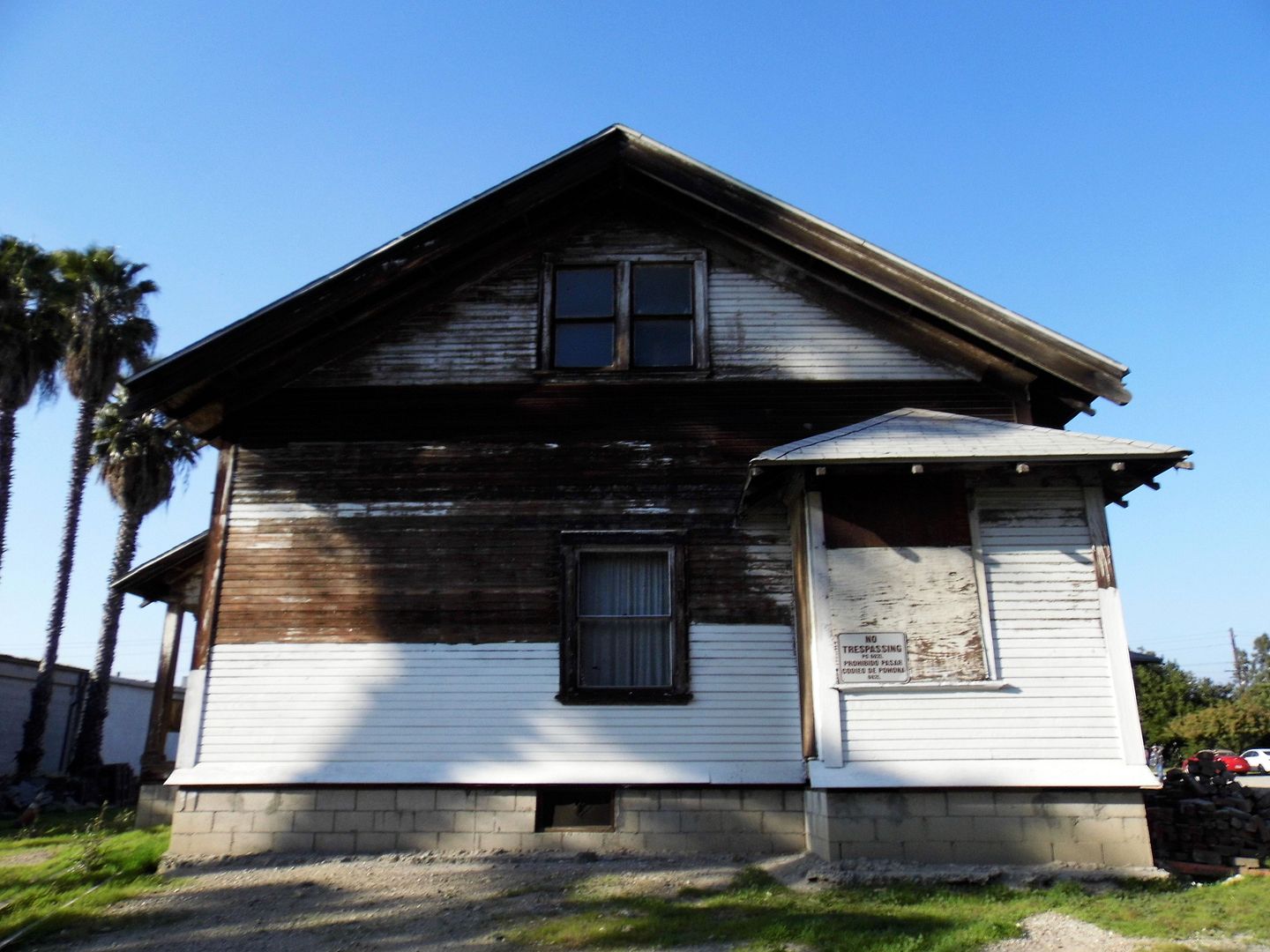 Before settling in Southern California in 1869—where he stayed until he passed—Currier had mined for gold and silver in Idaho and even lived in Spadra for a while. But on his 2,400-acre ranch, just a couple of miles west of Pomona, he kept 80 head of horses, 125 head of cattle, and 200 hogs; and he raised alfalfa/hay and grain.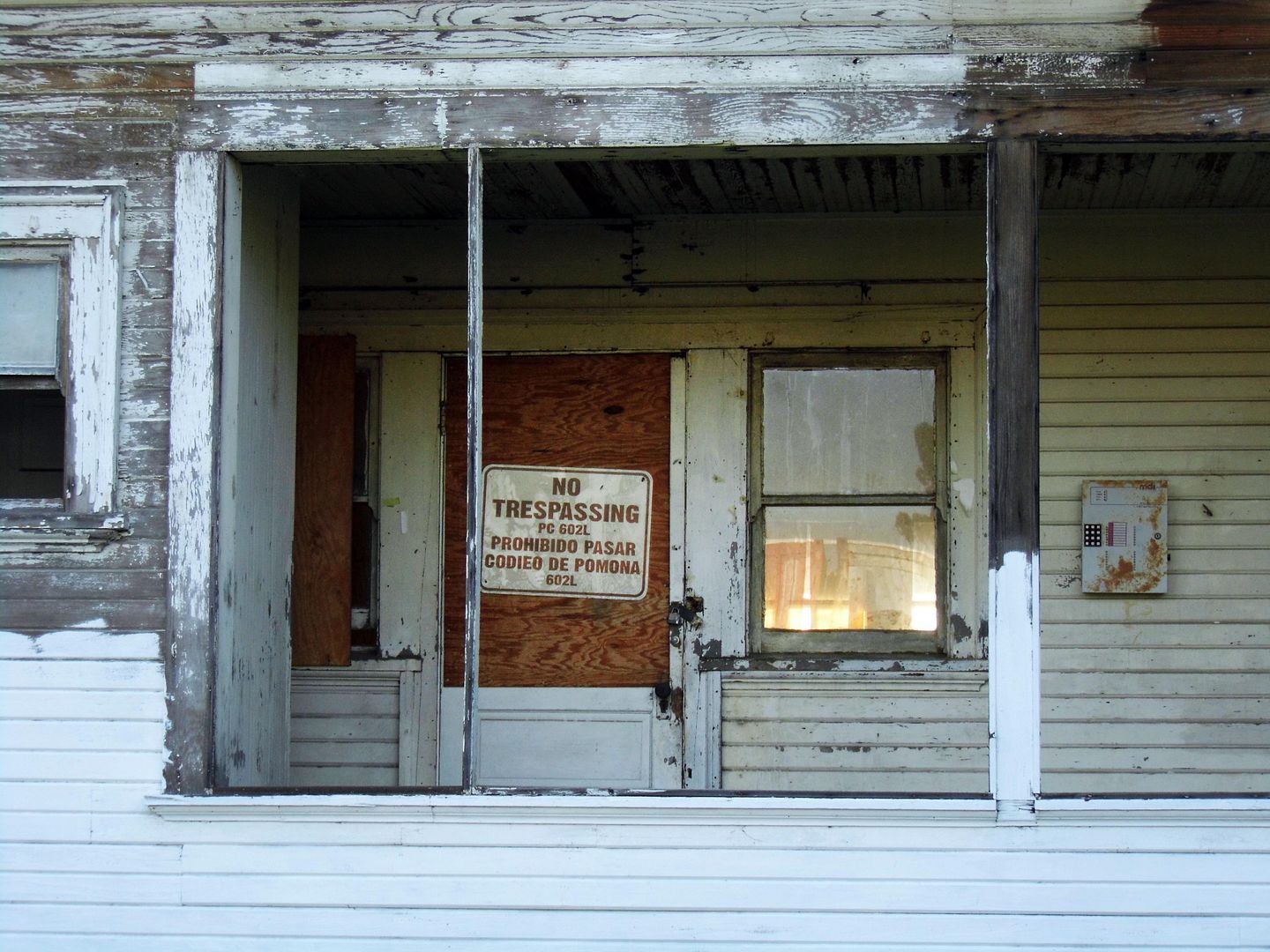 The house of Currier's Ranch was anything but modest—designed by Pomona architect Ferdinand Davis (of the firm Davis and Higgs), who also contributed other landmarks to Pomona such as the Ebell Club, Trinity Methodist Church, and Pomona City Stables.
Given the turn-of-the-last-century time period, the architectural style is understandably a transition from opulent Victorian to a more utilitarian Craftsman—expressed on an incredibly large scale.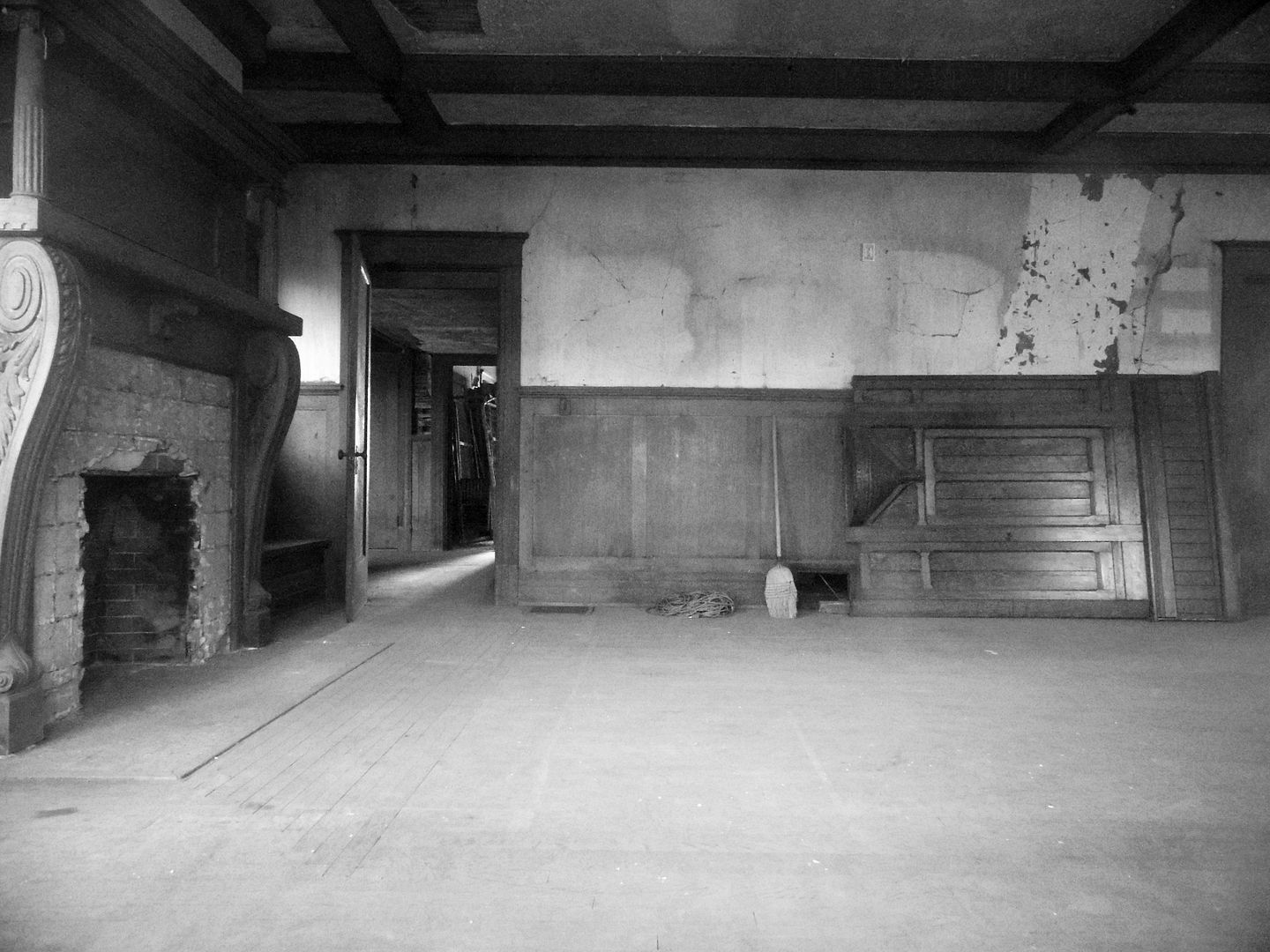 With a total of 21 rooms, three staircases, and one sleeping porch—and ornately hand-carved wooden fireplace mantels in the interior (which has been described as "Mission style")—you can imagine what an endeavor it must've been to chop it up,
move it
, and put it back together in a new place.
The Curriers' carriage house and barn also made the move to Pomona—and are now part of the outbuildings found behind Philips Mansion.
City of Industry first offered the historic structures to CalPoly Pomona—but got a lukewarm response. I guess they thought the campus didn't need
yet another historic home
.
So now most traces of Currier Ranch have been erased from City of Industry...
...except 0.3 mile that remains of Old Ranch Road (now by a huge FedEx facility) and about a half a mile of Currier Road, which turns into "Business Parkway" across South Lemon Avenue.
But it really only
stayed
intact until the death of A.T. in 1921 and his wife, "Aunt" Sue, in 1928. Having married in the 40s, the couple had no children to leave the ranch to. It subsequently got subdivided.
Parcels were sold off piece by piece (including
800 acres that became Diamond Bar Ranch
).
Thank goodness the Philips Mansion had a big enough backyard to accommodate the most significant historical resources that are left of this pioneer's life.
[Ed. 4/23/20 1:31 PM PT—The Historical Society of the Pomona Valley tells me that there are some Currier family-related artifacts at the Pomona Ebell Museum of History, which I've yet to visit, and reminds me that Mr. and Mrs. Currier were buried at Spadra Cemetery.]
Related Posts:
The Forbidden Haunted Mansion of Spadra Ghost Town
Photo Essay: Where the Dead Rest in a Dead Village
This House Has a New Home