In 1954, the McDonald brothers opened up their 7th or 8th McDonald's location at 1057 E. 5th Street in Pomona, California—about 30 miles west of their
very first burger stand in San Bernardino
.
The McDonald's operation ceased at this location in 1968. The tops of the "golden arches" that burst through the roofline on either side of the building were hacked off sometime before the business became Star Taco—and 5th Street was renamed Mission Boulevard.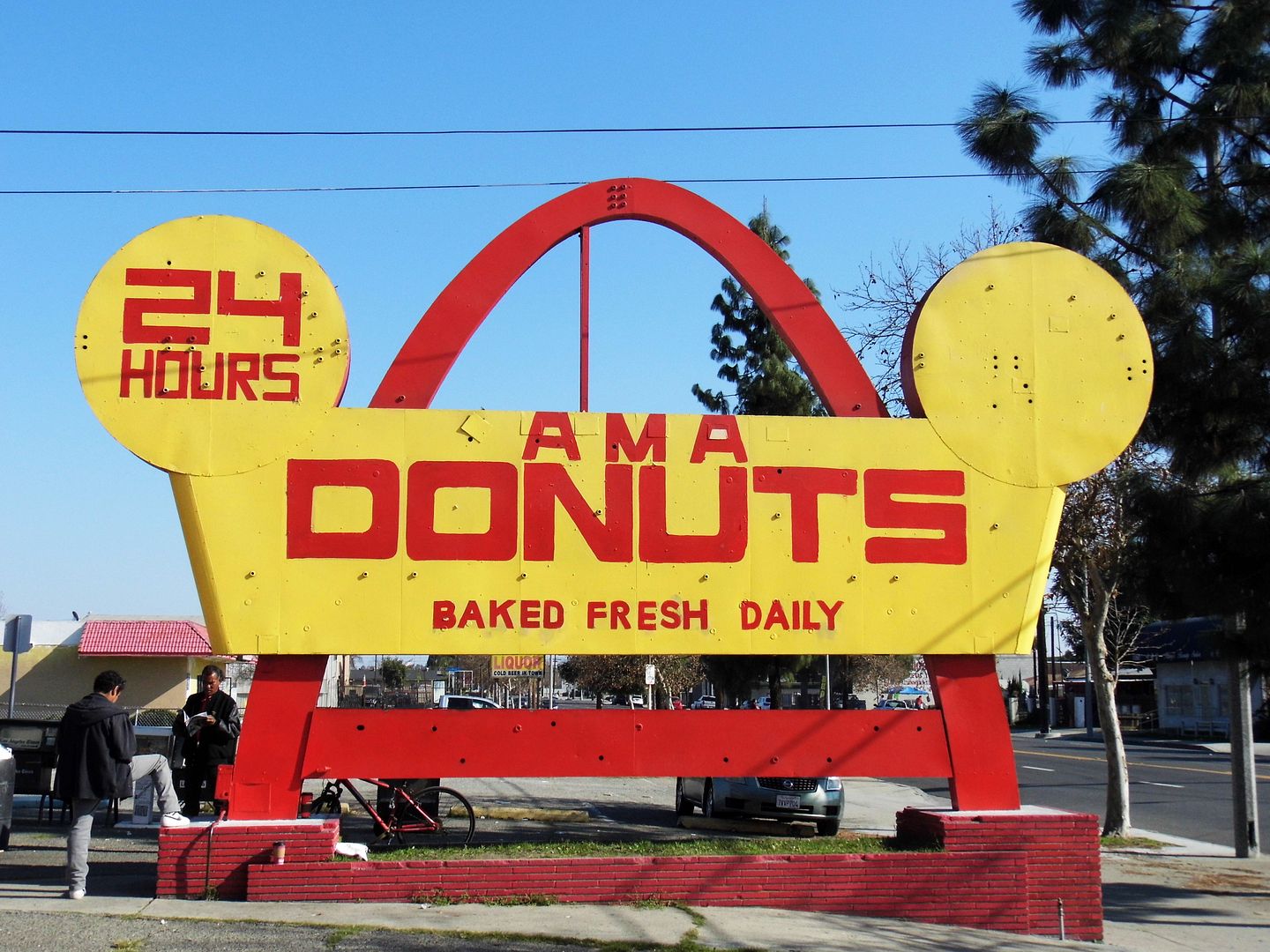 Star Taco occupied the former McDonald's building—and took over the Mickey Mouse-shaped sign, whose neon lettering and depiction of the chain's mascot "
Speedee
" were removed—through the 1970s and 1980s, until it c
losed in 1985
.
Star Taco's owner, Jim Phillips, had gotten to collecting classic Chevy Corvairs behind his taco stand—as well as at the neighboring auto body shop, which he owned as well. Phillips told the
Los Angeles Times
in
a 1991 article
, "The Star Taco collection was known all over the country."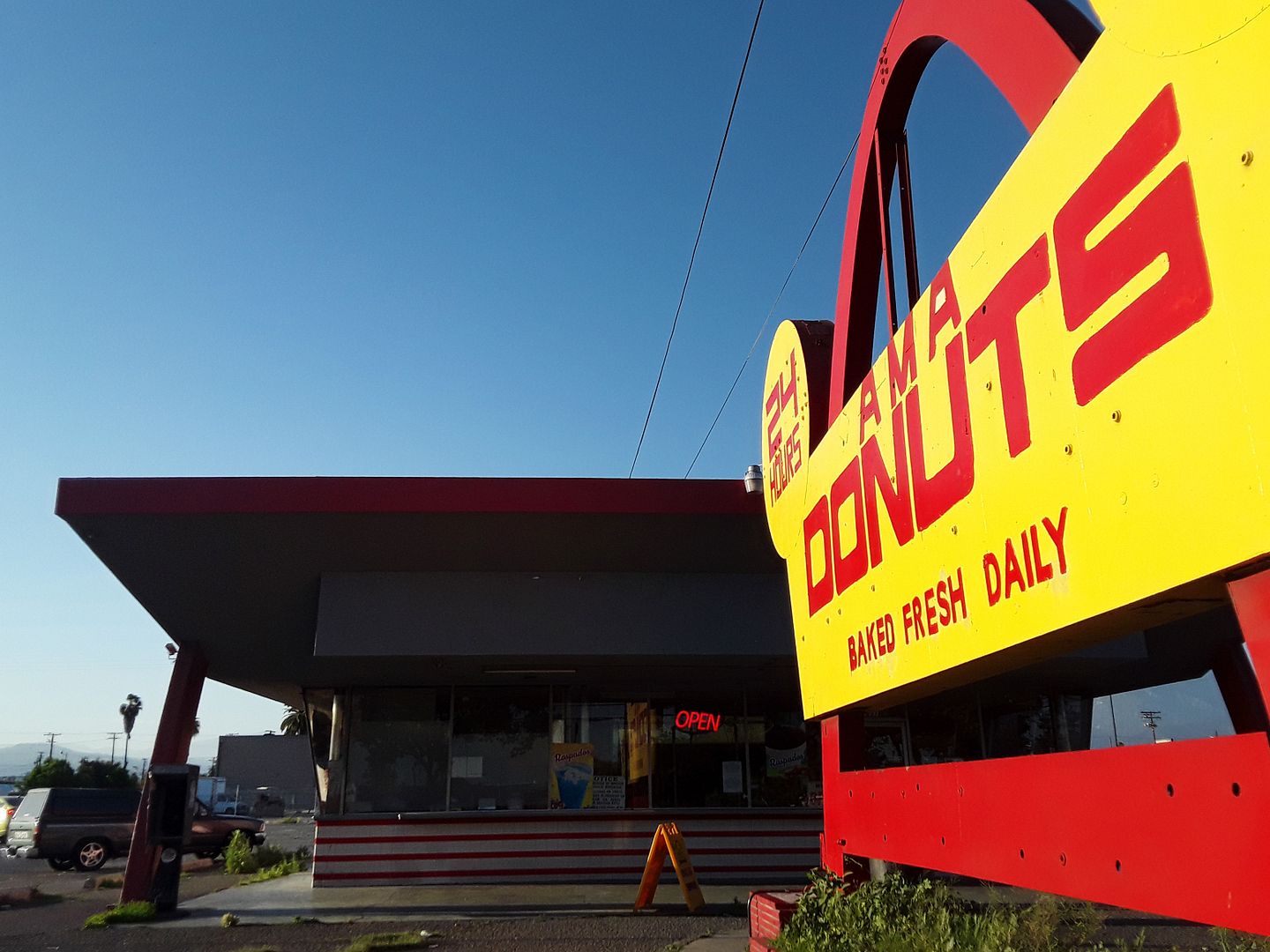 He claimed that
80%
of his 120 Corvairs was restorable—but local authorities (at the time, the area was considered unincorporated San Bernardino County) deemed the "collection" a junk heap ("
illegal auto storage yard
") and, in 1992, stormed the property and towed and impounded the lot of them. Some of the cars went into the crusher; others sold at auction for scrap.
It's unclear how long of a gap there was between Star Taco and the current tenant, AMA Donuts—which has been operating in this location at least since 2004.
I've gone there twice this year alone—once in January to just see it in person after having read about it, and once in April during the
coronavirus pandemic
. Ironically, it was closed in January but open in April. Upon my second visit, I bought three donuts for $4-some-odd and gave them a $2 tip. Thank goodness for donuts during a health crisis.
Sure, the AMA Donuts sign looks a little shabby. But they should keep it. They shouldn't touch it.
Maybe one day a McDonald's could move back in—and it'll be brought back to life much in the way that
the Downey location
was. I'm going to put that possibility out into
the Universe
and see what happens.
In the meantime, if it can't be a McDonald's, it might as well be a donut shop. Both are so incredibly Southern Californian.
And that design is still so unmistakable.
Related Posts:
Photo Essay: How Billions of Burgers Got Their Start in Southern California
Photo Essay: The Oldest Golden Arches, 65 Years Later