Some architecture I just have to admire for its audacity.
Now, the boat houses in the city of Encinitas almost make sense, as they're located just two blocks from the Pacific Ocean. But the ones in the Hollywood Hills? Those are a good 12 miles from the shore, as the crow flies.
And because they're built into the sheer cliffs of the tiny mountain range that separates Hollywood from the San Fernando Valley, cantilevered over the canyon, they need stilts to keep them up—just like the beach houses you might find at Cape Cod or on Long Island or the Jersey Shore.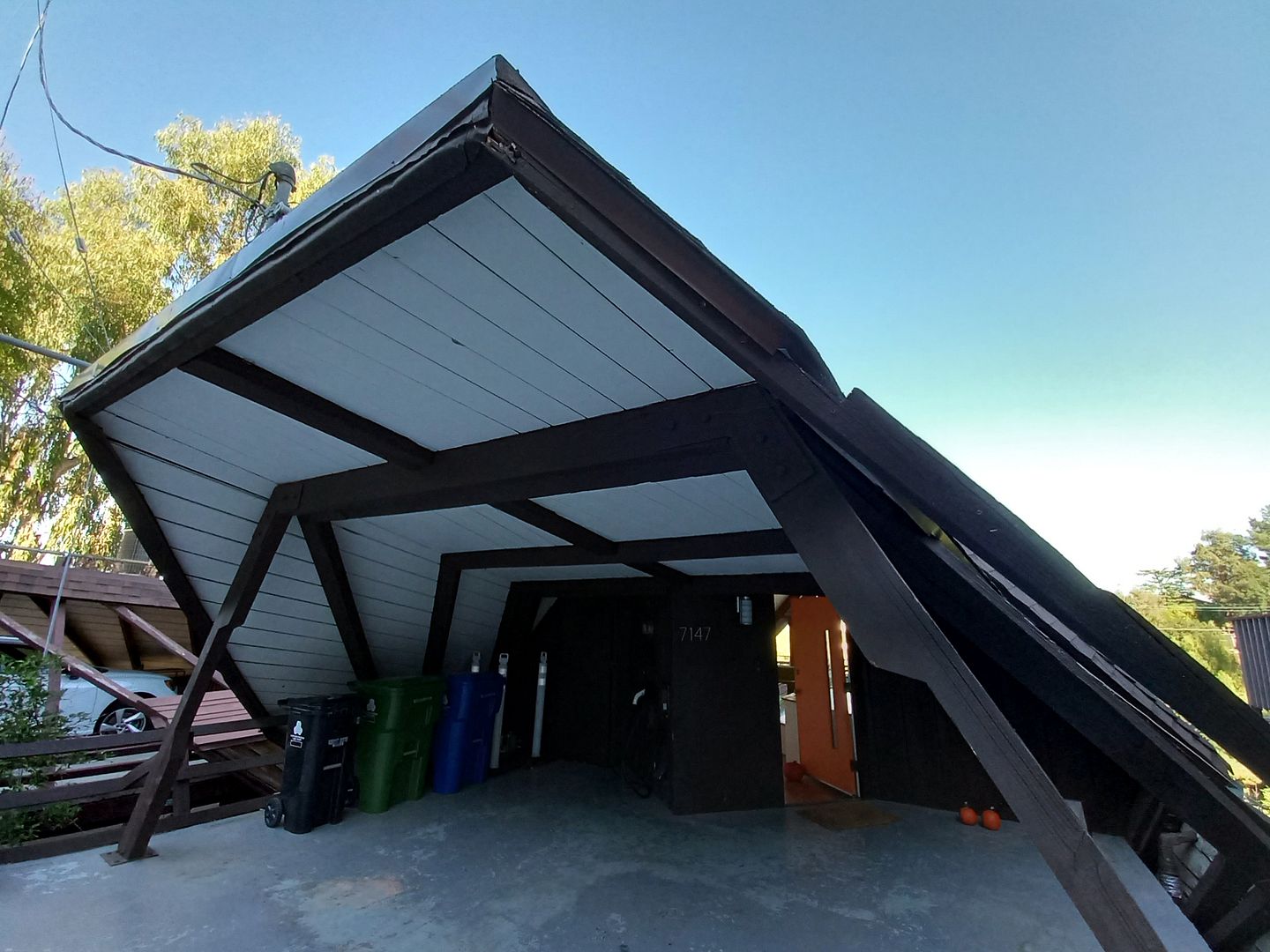 The oddity of these houses—which I've spotted from afar on some hiking trail or stairwalk, I can't remember exactly—has placed them on my
bucket list
.
And last weekend, thanks to a real estate open house, I got to go inside of one that's now on the market.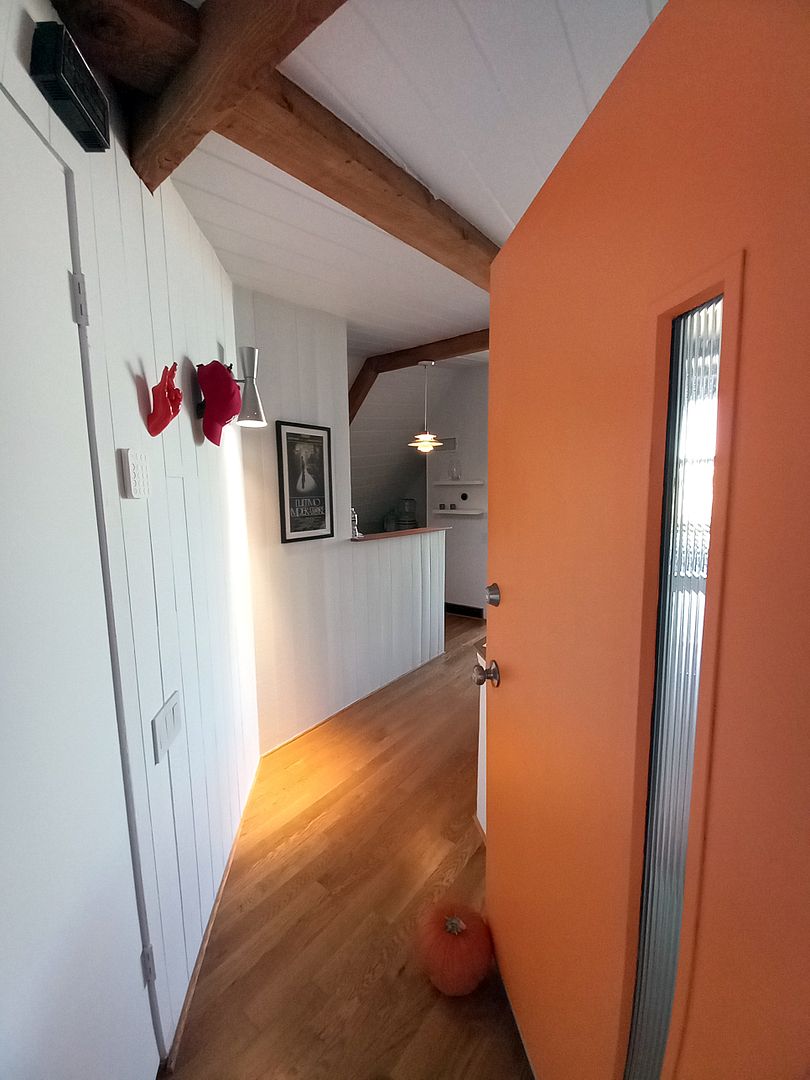 Now, this one isn't 100% original. But if I had $1.7 million (and more for the upkeep), I'd buy it in a second.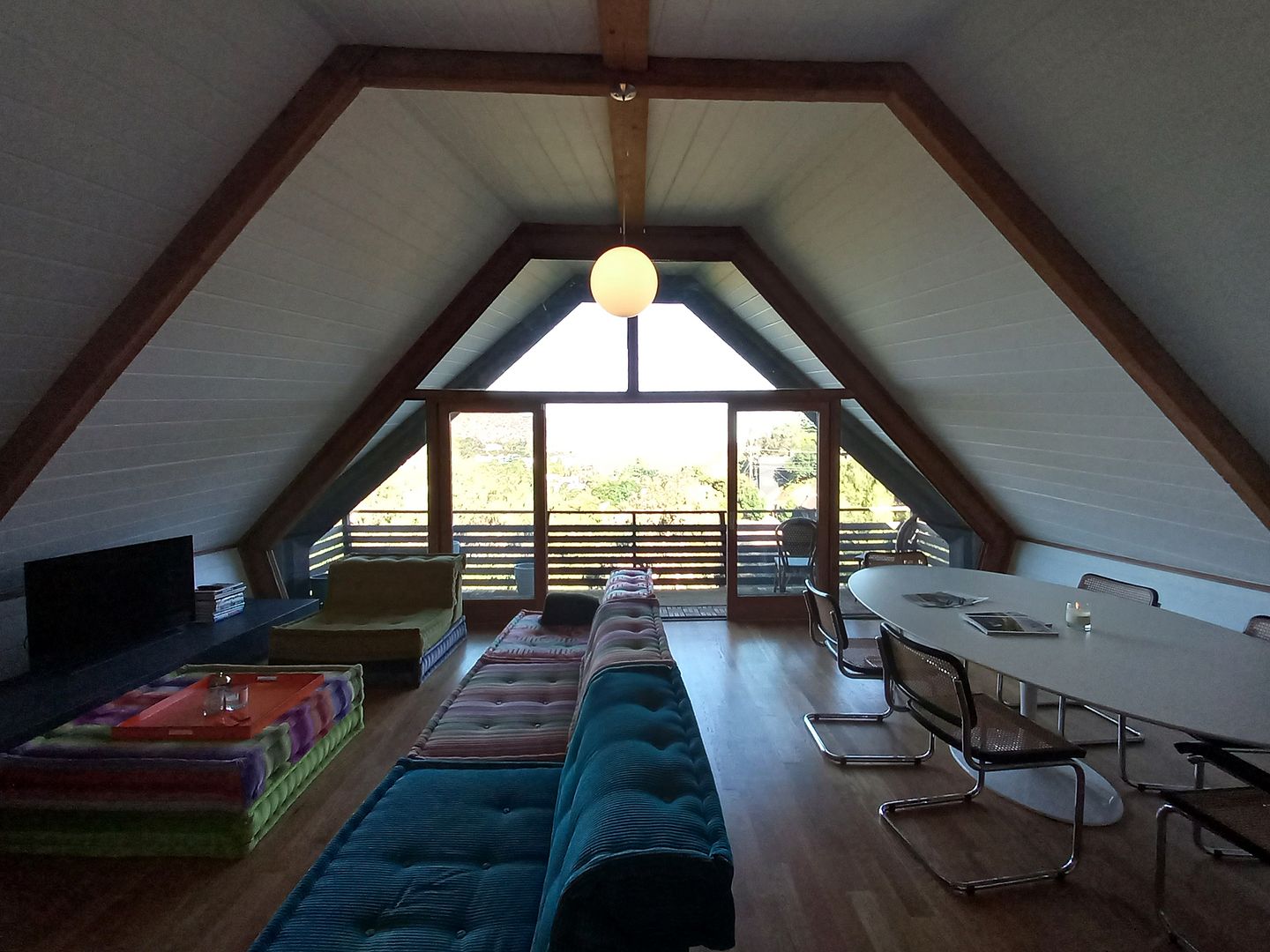 I mean, it's move-in ready—with a redone roof, a fresh coat of paint on the ship-lap paneling, and gorgeous hardwood oak floors.
There's even one of those Midcentury Modern-style suspended, wood-burning fireplaces.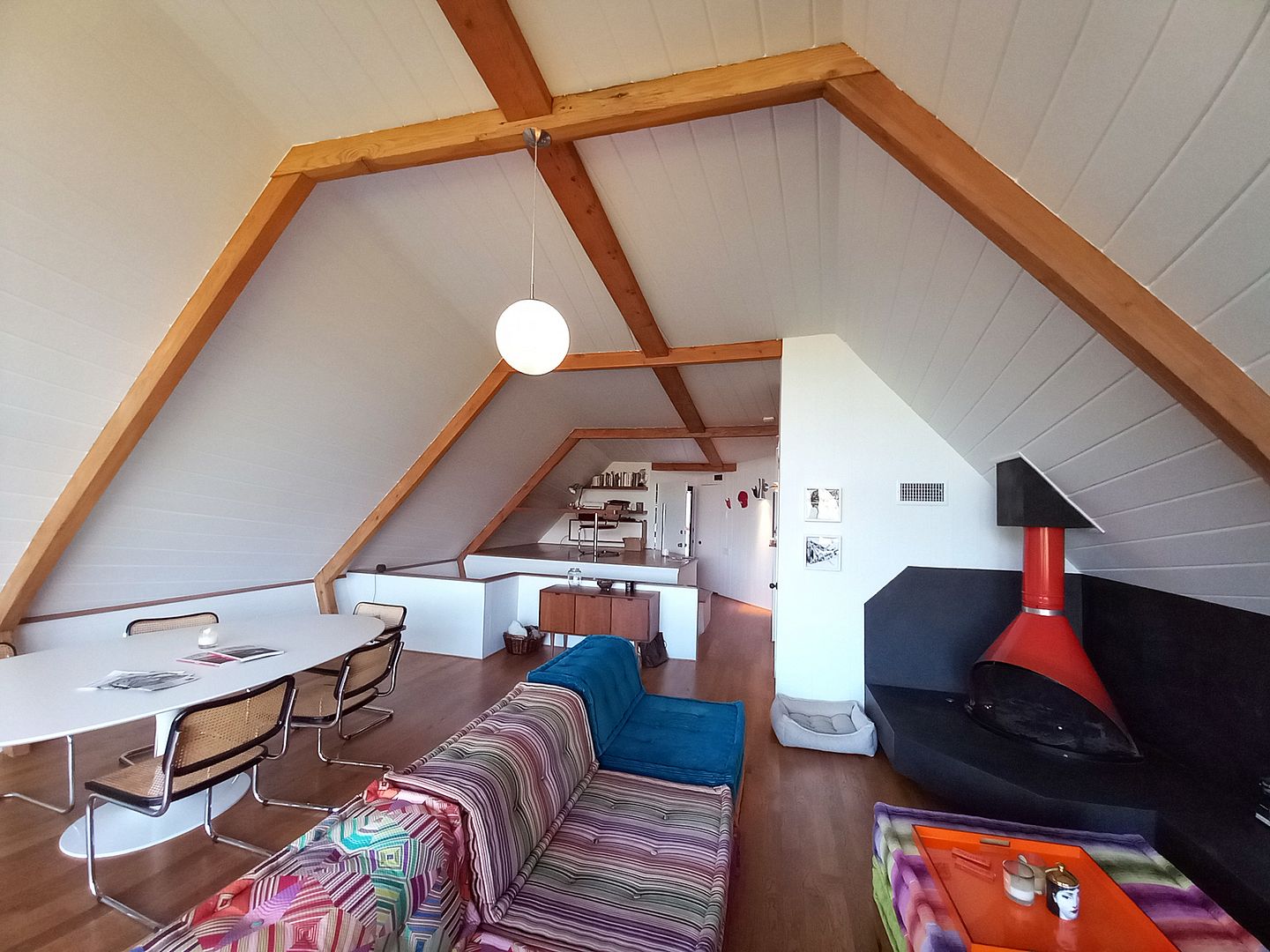 It gets so much natural light from the huge picture windows at the bow...
...and the main floor has enough room for a dining area and an office with built-ins.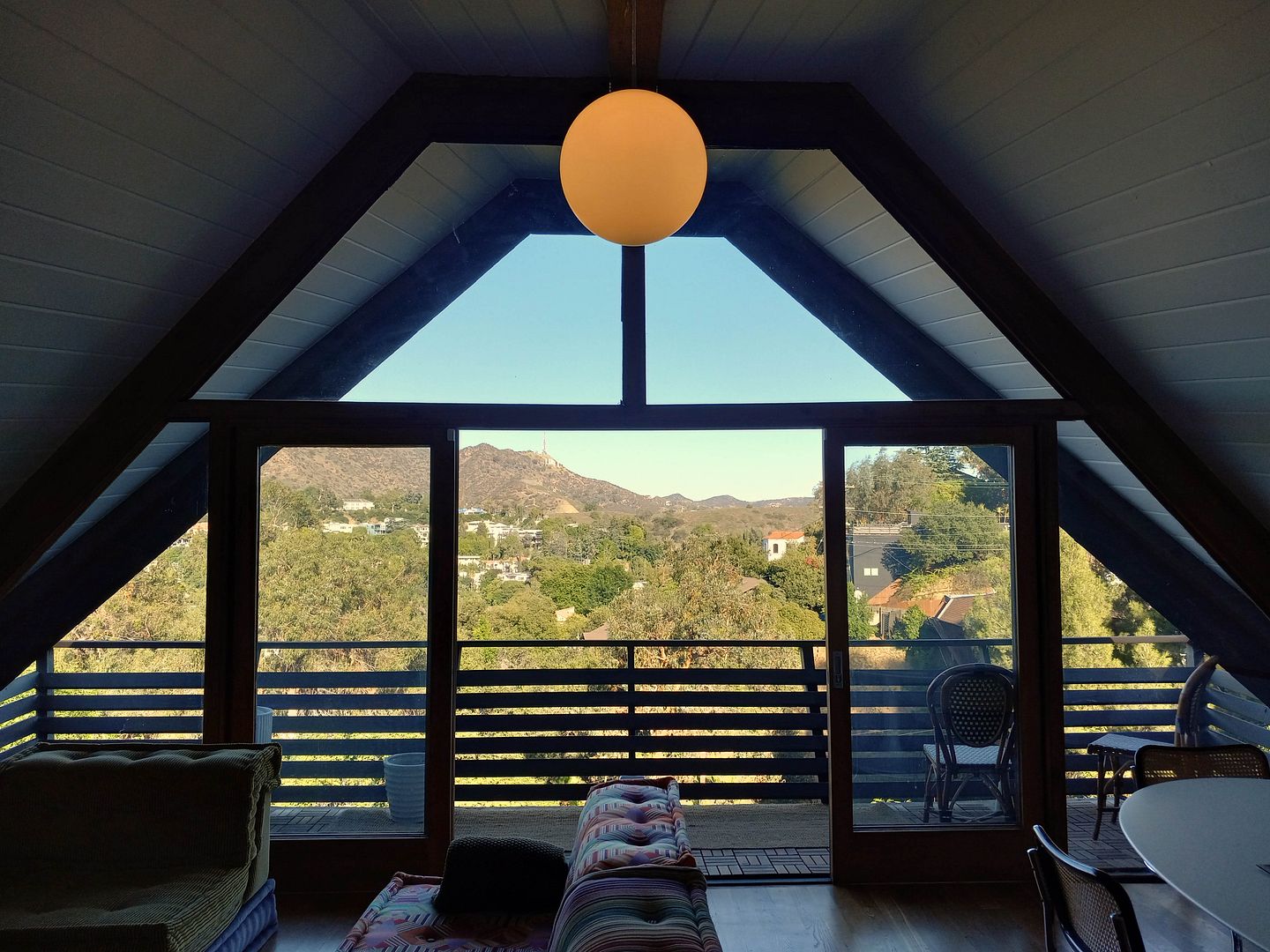 And the view! My God, the view.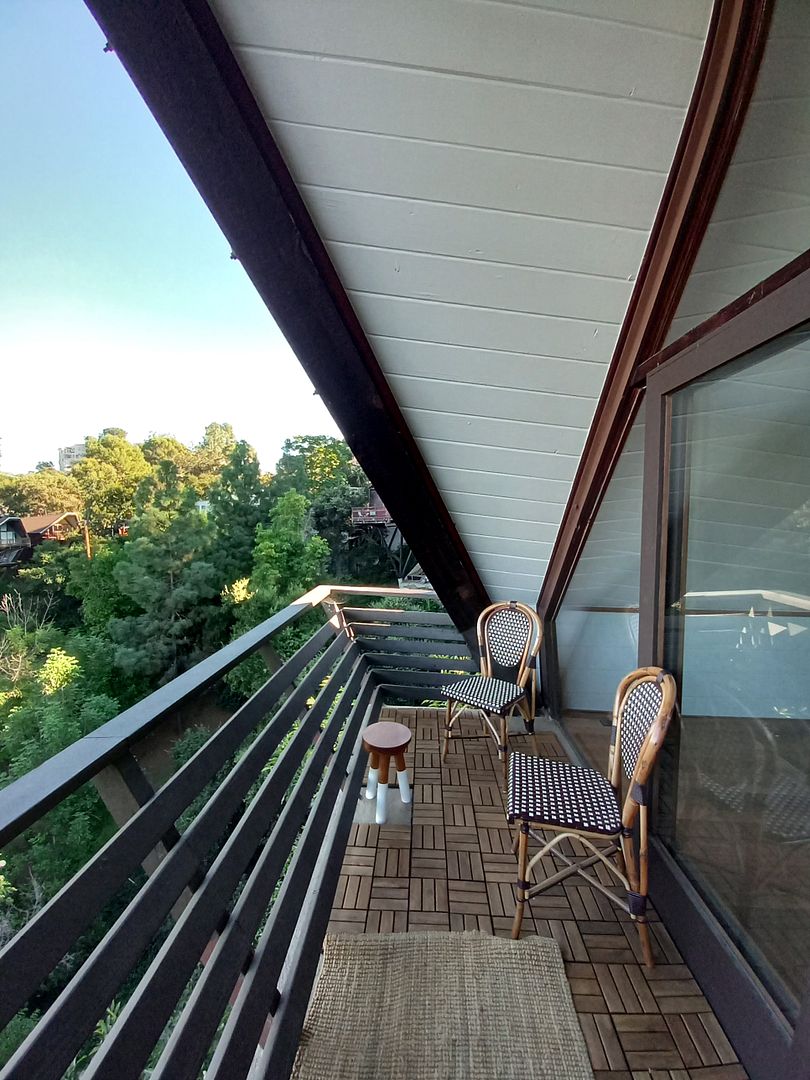 From this boathouse, which is located on Woodrow Wilson Drive near Cahuenga Pass, you can see another row of boathouses across the canyon.
All of this was the genius of architect
Harry Gesner
, whose Wave House brought me to
Nicholas Canyon Beach
a couple of years ago. He designed 12 identical houses back in 1959 for a real estate developer/landowner named
Ronald Buck
.
Buck had acquired some lots that were so tiny—thanks to how they'd been subdivided back in 1911—he considered them "unbuildable."
But Gesner took on the challenge, creating rustic cabins that could be found in either the middle of the woods or on a boat. He even went so far as to hire Norwegian shipbuilders to construct them with
hand axes
instead of saws—a skill few American builders would've had at the time.
As a result, the boats were all narrow halls and slanted walls and big picture windows.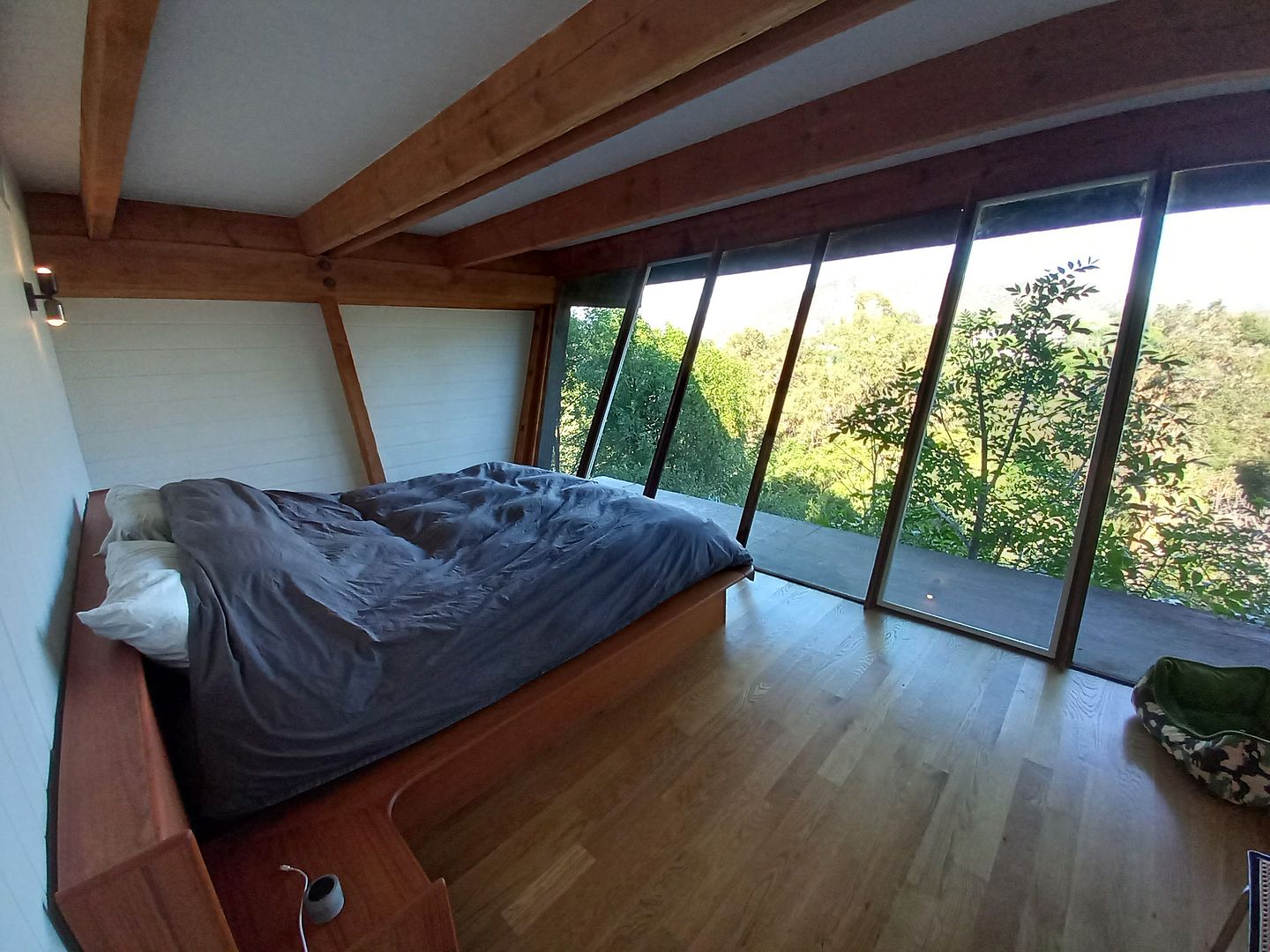 And in the case of this one, the wood beams have been sandblasted to remove any prior paint and reveal the wood grain underneath. It's also cool to see the major metal hardware that helps keep the whole thing together.
And although the lighting is all new, it feels period-appropriate.
Gesner was a self-taught architect—but nevertheless, his boathouses have been praised as an engineering marvel. Still, I think of them every time I feel a seismic tremor.
Will they withstand the "Big One," which is sure to strike within my lifetime? I guess only time will tell.
But I'm sure glad I got to see one of them close up while it's still standing.
Related Posts: