I haven't been to the West Hollywood Halloween Carnaval every single Halloween night since I moved into the neighborhood—but I always liked knowing it was there as an option.
When I walked Santa Monica Boulevard back in October 2019, I had no idea that the street festival wouldn't return the next year—or the next, and next.
By Halloween 2022, the City of West Hollywood had declared that after the pandemic pause of the event, nobody in charge was very interested in bringing it back.
And there was a community uproar.
After all, the event brings a lot of business into the neighborhood—and it's a tremendous resource for those that want to go out and do something on Halloween night that's not necessarily drinking in a bar or a club, and doesn't necessarily require any driving.
I know I love leaving my car at home and being able to just walk right over, and then walk home whenever I'm done.
So it was pretty exciting to witness the return of the WeHo Carnaval this year, four years since all those costumed revelers had been able to take over the boulevard.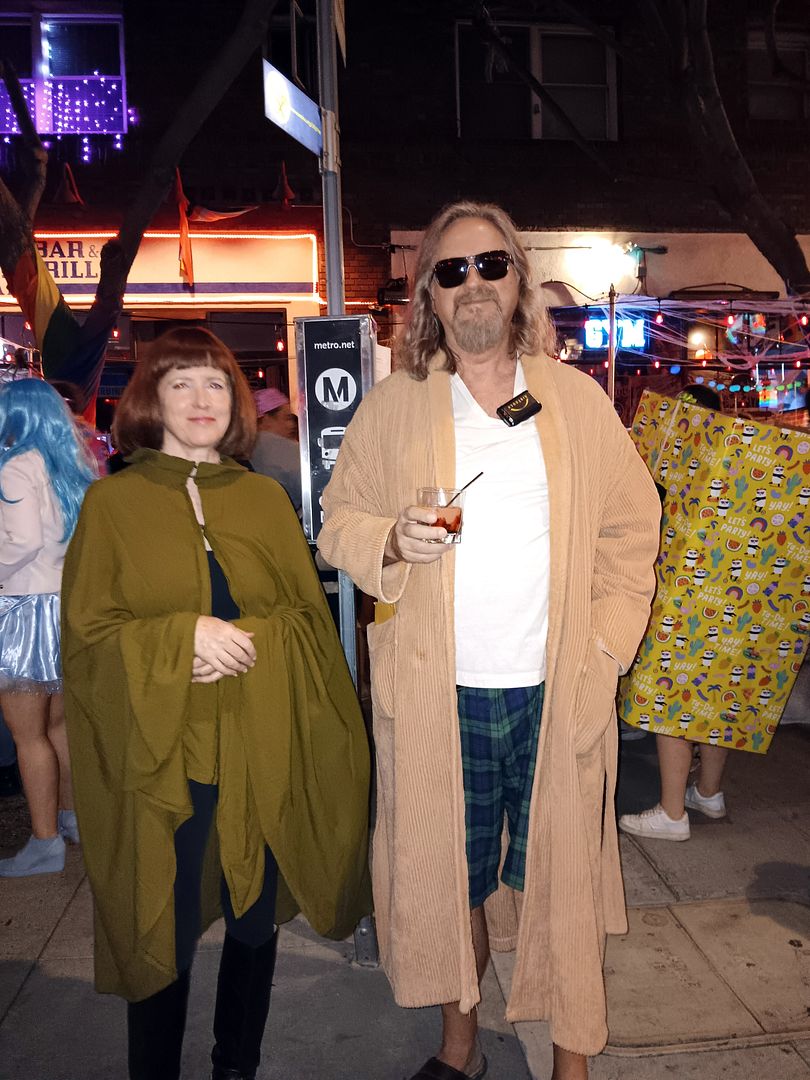 This year, as with prior years, plenty of people visited West Hollywood for the festivities...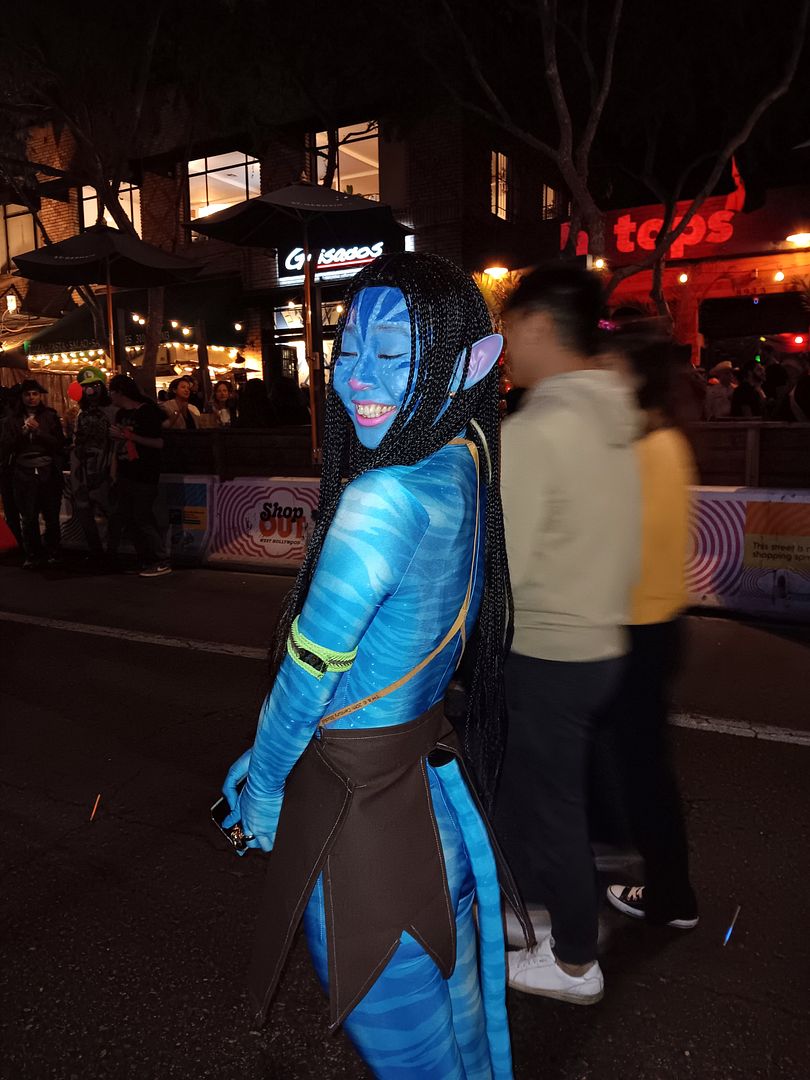 ...some ready to stand still and pose for plenty of photos...
...and others parading about along the one-mile route, seeing as much as they're seen.