It was New Year's Day. I was hung over but I'd managed to go on an adventure with the guy I was dating at the time, the same guy who'd wimped out on our New Year's Eve plans the night before.
We were headed back to LA from Pomona, and he was driving.
"Can we please drive by Covina Bowl?" I asked.
"I don't want to go bowling..." he said, probably flatly, though I heard it as a whine.
"I just want to see it."
And so we drove up to the mid-century bowling palace and walked in the front door. My date was sighing.
I took a quick look around and said, "OK, I've seen it."
We turned around, walked away, and went back home.
I didn't know back then that Covina Bowl would close for good in 2017. And that I would never get more than a passing glance at it in all its glory, never get the chance to roll a ball down its lanes.
But life is full of strikes and gutters, ups and downs.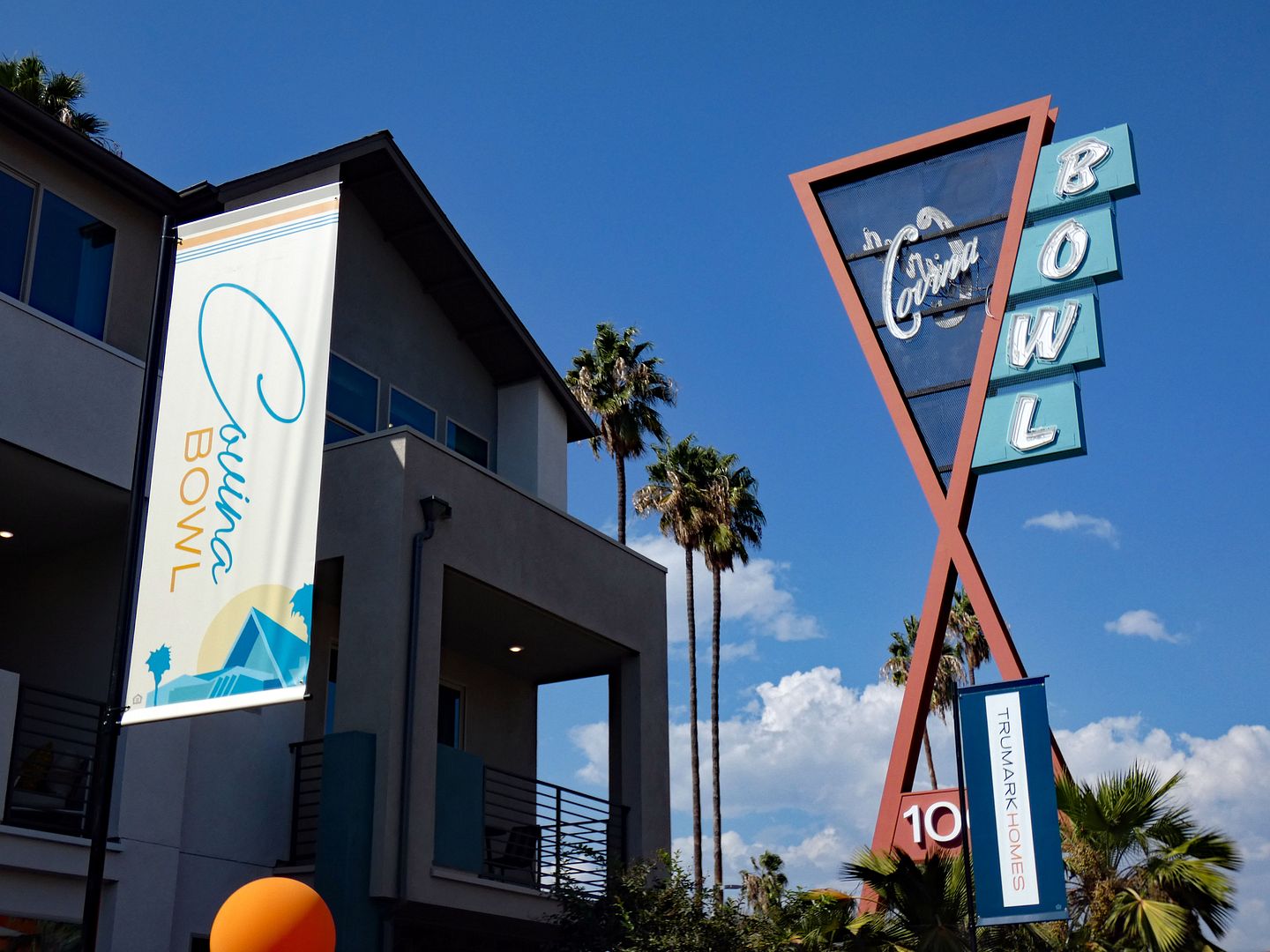 circa 2022
And fortunately, part of Covina Bowl still remains. And part of it will one day reopen to the public to enjoy once again.
circa 2022
From the front, it looks like it's still there—and it has been preserved as a bit more than a
façadectomy
.
circa 2022
The A-frame entrance is still there, though I couldn't yet walk through those front doors I'd used all those years ago.
circa 2022
By pressing my nose against the glass of the windows, I could see that there was some interior left—including, reportedly, the old coffee shop. And I knew that meant I'd have to go back.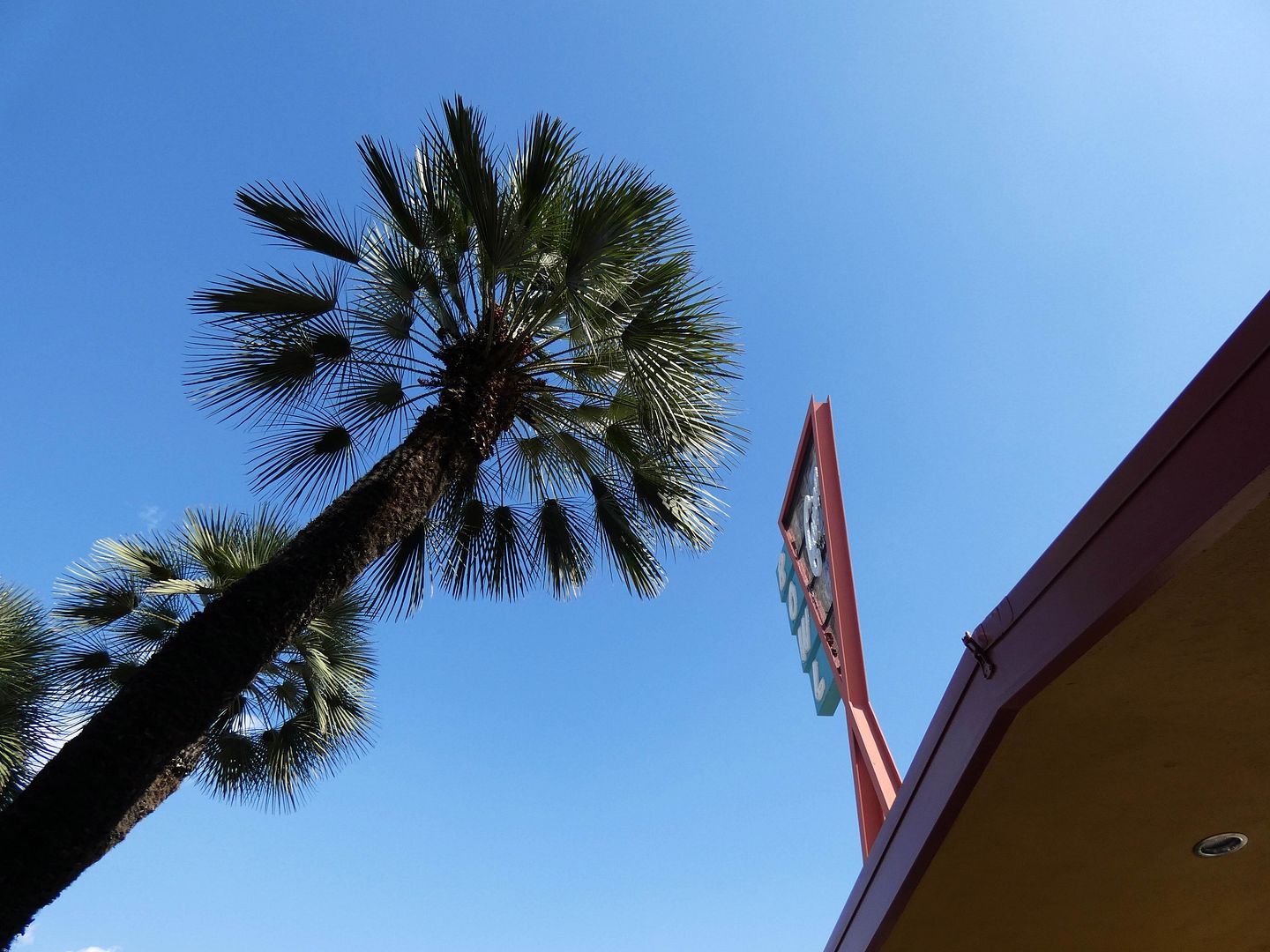 The opportunity to return presented itself earlier than I expected—when Covina Bowl participated in Doors Open California.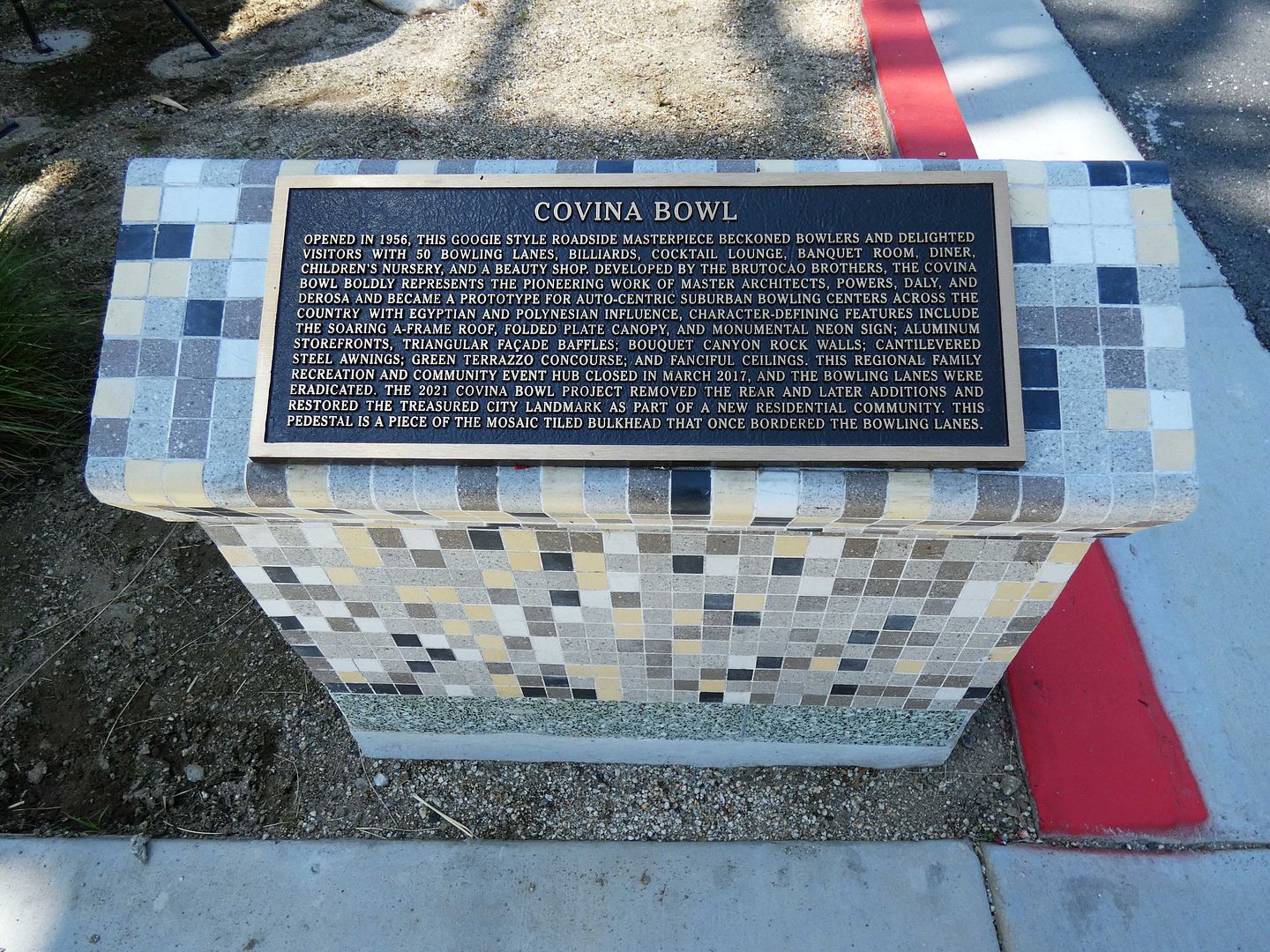 They've been doing a lot of work on it since—including saving some of the old tiled bulkhead (the partition that walled-off the bowling lanes and the bowling ball storage). A rescued piece now displays a historic plaque.
Some tiki torches have been restored and placed out front, too—though as designed by as the Long Beach-based architectural firm of Powers, Daly and DeRosa. Covina Bowl was much more a Google version of an
Egyptian
pyramid than an example of Polynesian exoticism (despite the A-frame entrance).
Of course, it's still a bit of a hodge-podge design-wise, with a 1970s-era curved wall of concrete blocks in a
Mayan Revival
pattern exstending from the exterior entrance into the interior.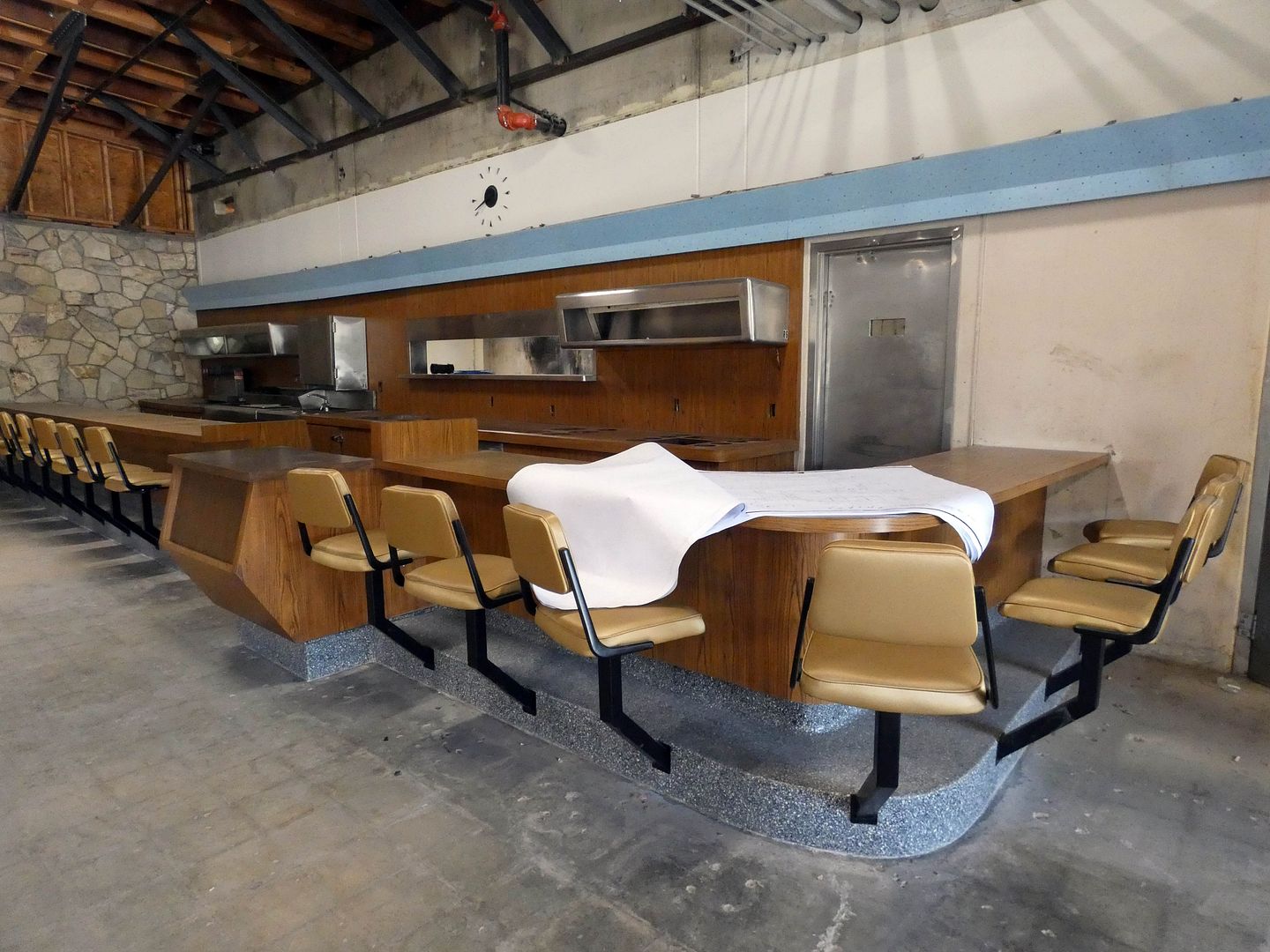 Originally built in 1955 (with an addition by the same architects in 1962), its 21st-century version will retain its counter-serve coffee shop (whose separate entrance once led also to the Pyramid Room and the Egyptian Room).
During the Doors Open event, I got to walk behind the counter and examine the stainless steel pie cases, the ice cream wells...
...and look out onto the newly-restored counter stools, getting a view I never would've gotten had I stayed that January day back in 2014.
There were a few other surprises in store, thanks to the recent gutting...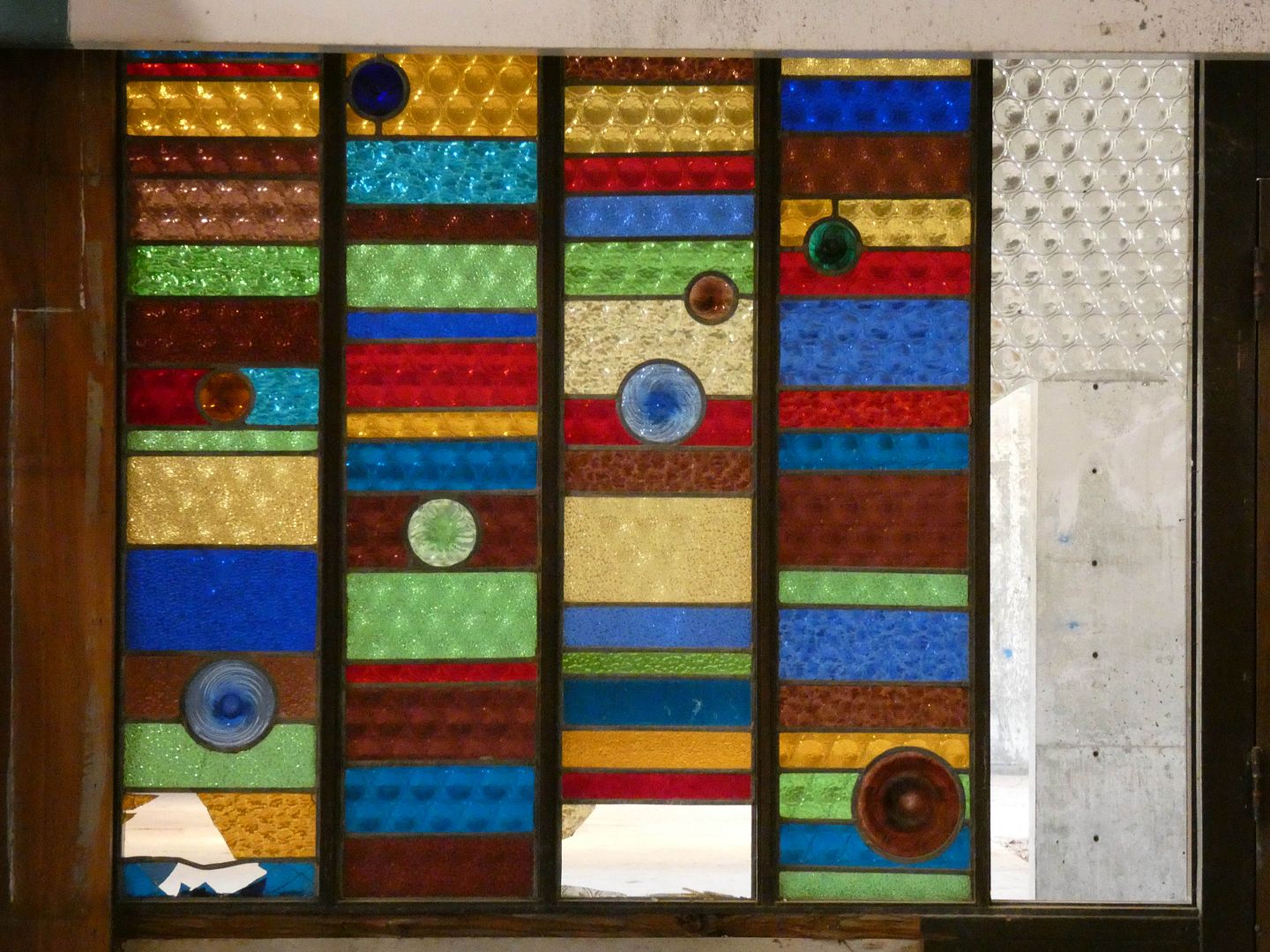 ...including some long-hidden stained glass and bottle glass (the latter of which unfortunately may not be able to be entirely saved).
Yes, it's just a shell of what it once was—stripped down to the studs. But some of those natural stone walls—made of (unpainted!) Bouquet Canyon Rock—still help hold the whole thing together.
See Eric Lynxwiler's photos from the 60th anniversary celebration in 2016 in the gallery above.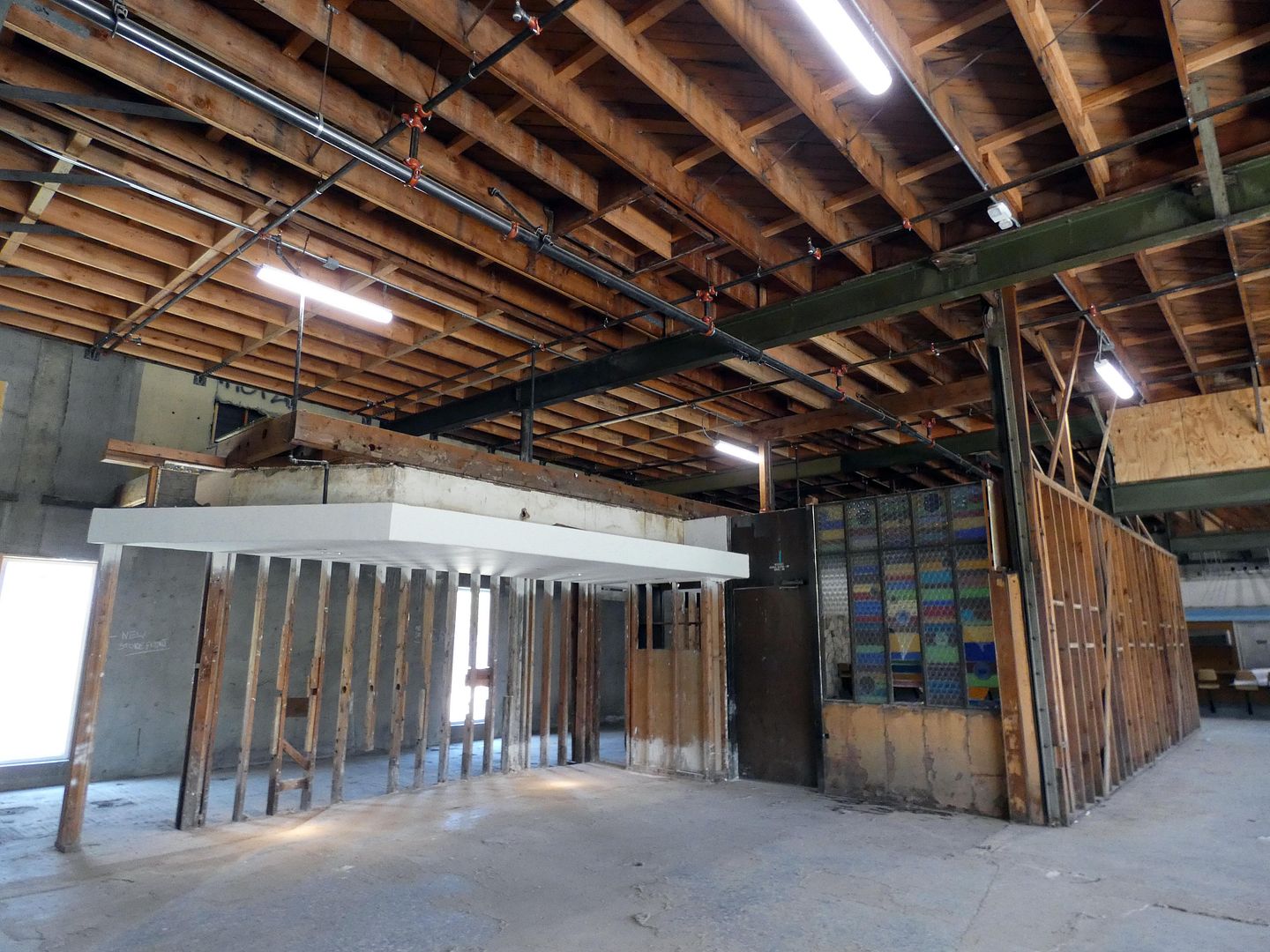 In its present condition, you can really see how a new tenant (or tenants) could make this space anything they wanted it to be.
Yes, the Egyptian Room and the Pyramid Room are gone forever, with little left to remind us of what they once were.
The Pyramid Room's piano bar is only distinguishable by the sunken area where the piano once stood during its days as a cocktail lounge. (By the turn of this century, it had been converted into banquet space.)
The folded plate canopy from the porte-cochère/pedestrian entrance outside still continues into the former lobby inside...
...and you can still see some terrazzo flooring that reads "Covina."
The plate glass picture windows still show a view of the
Googie
-style, 60-foot neon sign that stands steadfast outside...
During my visit, I even got to walk around back...
...to where the bowling lanes once were...
...now the site of some reassembled and restored terrazzo flooring alongside a new lawn bowling course in progress.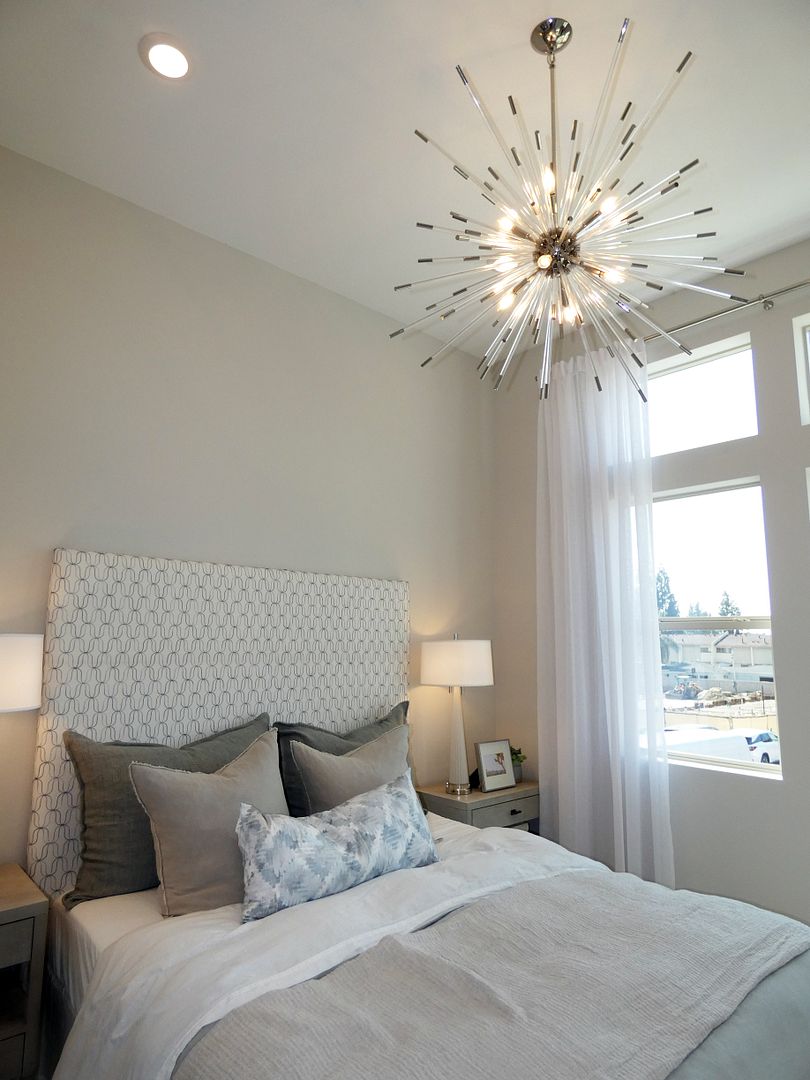 If I were in the market for a townhouse, I'd love to live in a setting like this—despite how devastating it is to lose the bowling alley as a bowling alley.
Trumark is trying to lease out the commercial space—maybe to a diner, maybe to a brewery, maybe to all that and more—so I look forward to checking it out when it comes back to life fully.
In the meantime, most of the Powers, Daly and DeRosa-designed bowling alleys (of which there were several) have been demolished. But there's one on my list that I'll need to get to (after only having photographed the outside of it during its COVID closure: Bowlium in Montclair.
I sure hope it doesn't close before I get the chance to bowl there.
Because anything can go at any time. Covina Bowl was recommended for the National Register of Historic Places—but the owner of the time blocked the nomination.
And we've seen national landmarks still get demolished. And even landmark designations reversed.
Nothing is sacred. Nothing is forever.