Formerly known as both The Discovery Museum of Orange County and the Centennial Heritage Museum, the Heritage Museum of Orange County in Santa Ana, California is home to many local artifacts and educational exhibits...
...but its centerpiece is the H. Clay Kellogg House, designed and built in 1898 by Hiram Clay Kellogg and relocated from 122 Orange Avenue (now a parking lot) to the museum grounds in 1980.
At the time this Queen Anne Victorian was built, it was one of the county's most modern homes—with both central heating and indoor plumbing.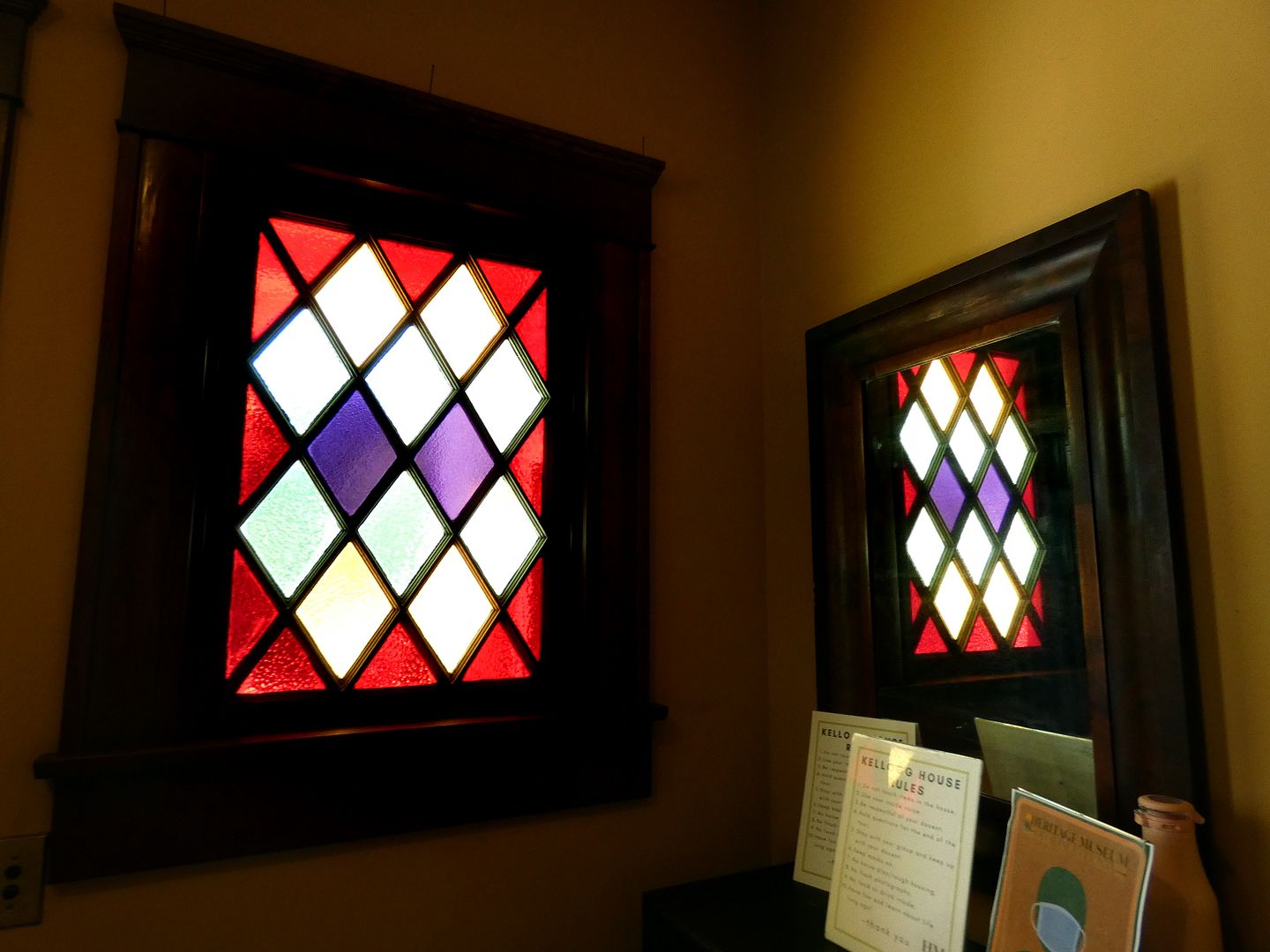 Kellogg designed it himself—and reportedly built it as a gift for his second wife, Helen, who he married after his first wife passed away.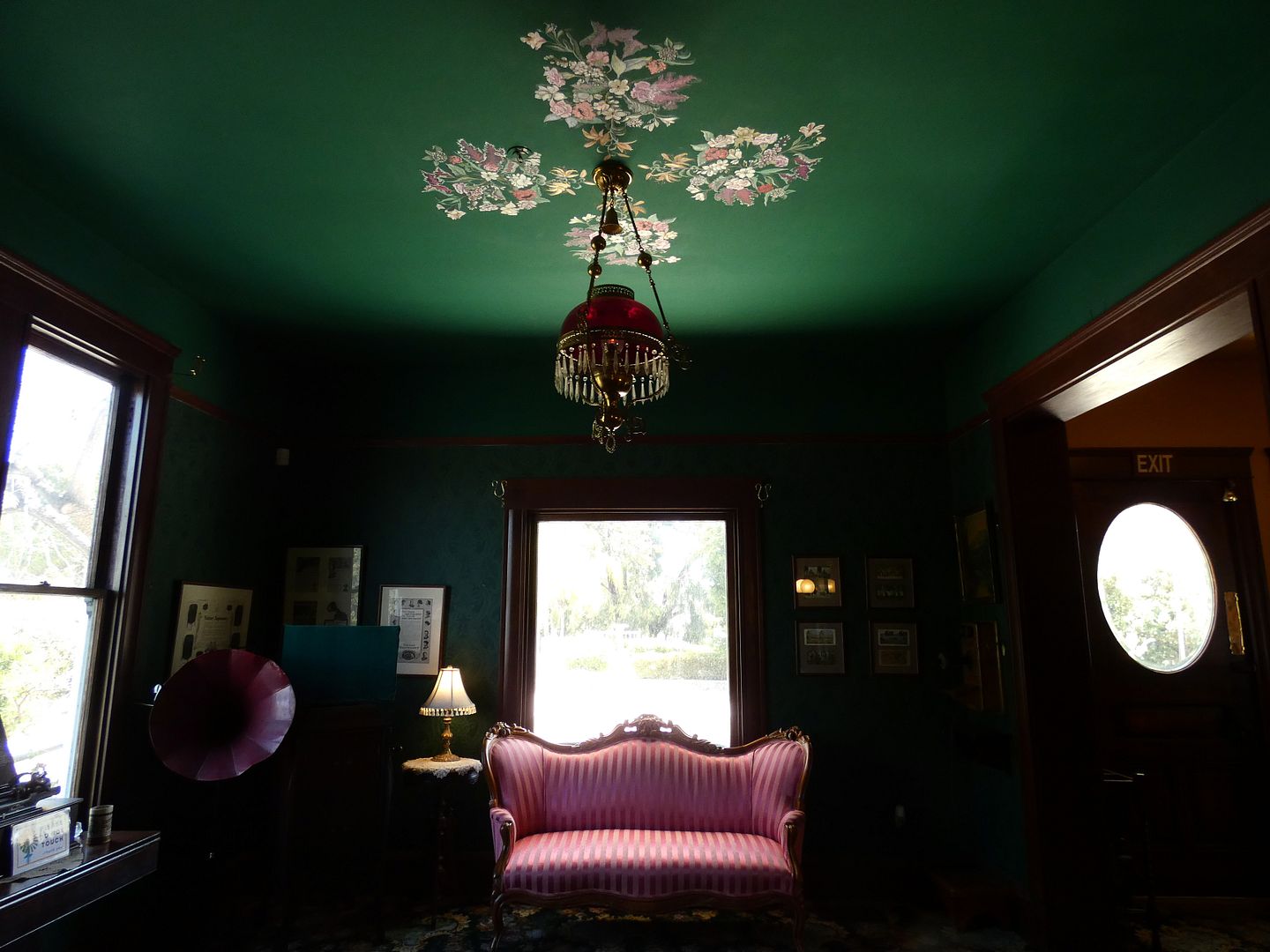 Hiram died there at the age of 66 in 1921—as did Helen, but 42 years later.
In the front parlor, Helen would play the piano for the family and their guests at home concerts.
If the party got
really
big, they'd open the pocket door to reveal a rear parlor...
...where normally the children were kept behind closed doors while the adults visited on the other side.
H. Clay Kellogg was a prominent member of the community—not only as Santa Ana's first city engineer, but also having contributed to the planning of the
Anaheim Colony vineyards
and the cities of Corona, Elsinore, and South Riverside.
He was also fascinated by ships.
Hence the oval-shaped dining room with curved glass windows...
...and a custom inlaid wood tongue-and-groove floor (which means no nails were used to keep it together) made of oak and walnut.
The dining room connects to one of the house's two kitchens...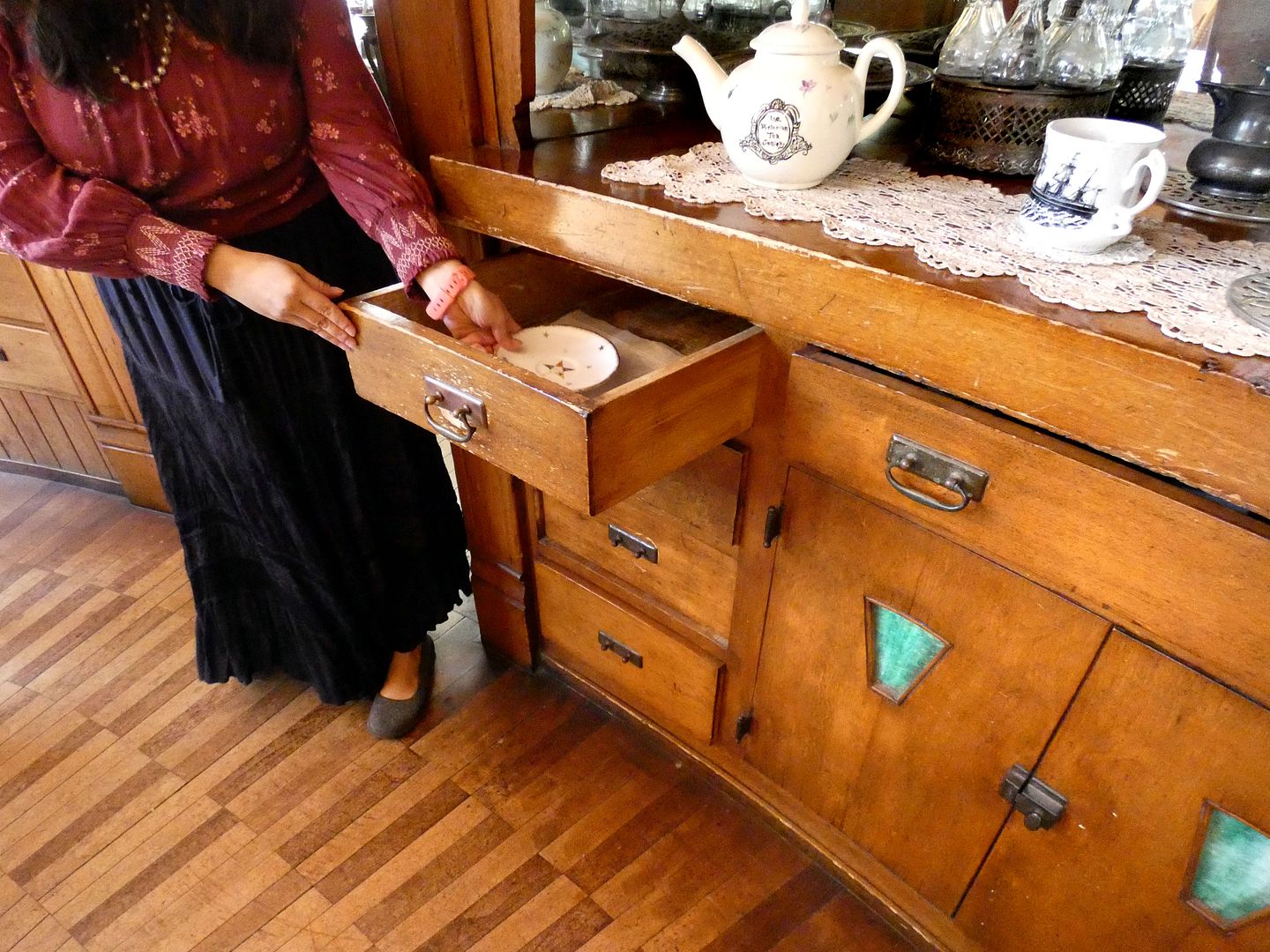 ...where dishes could be served via "pass-through" drawers rather than having the staff walking in and out and interrupting dinner.
Leading to the upstairs gallery is a central spiral staircase...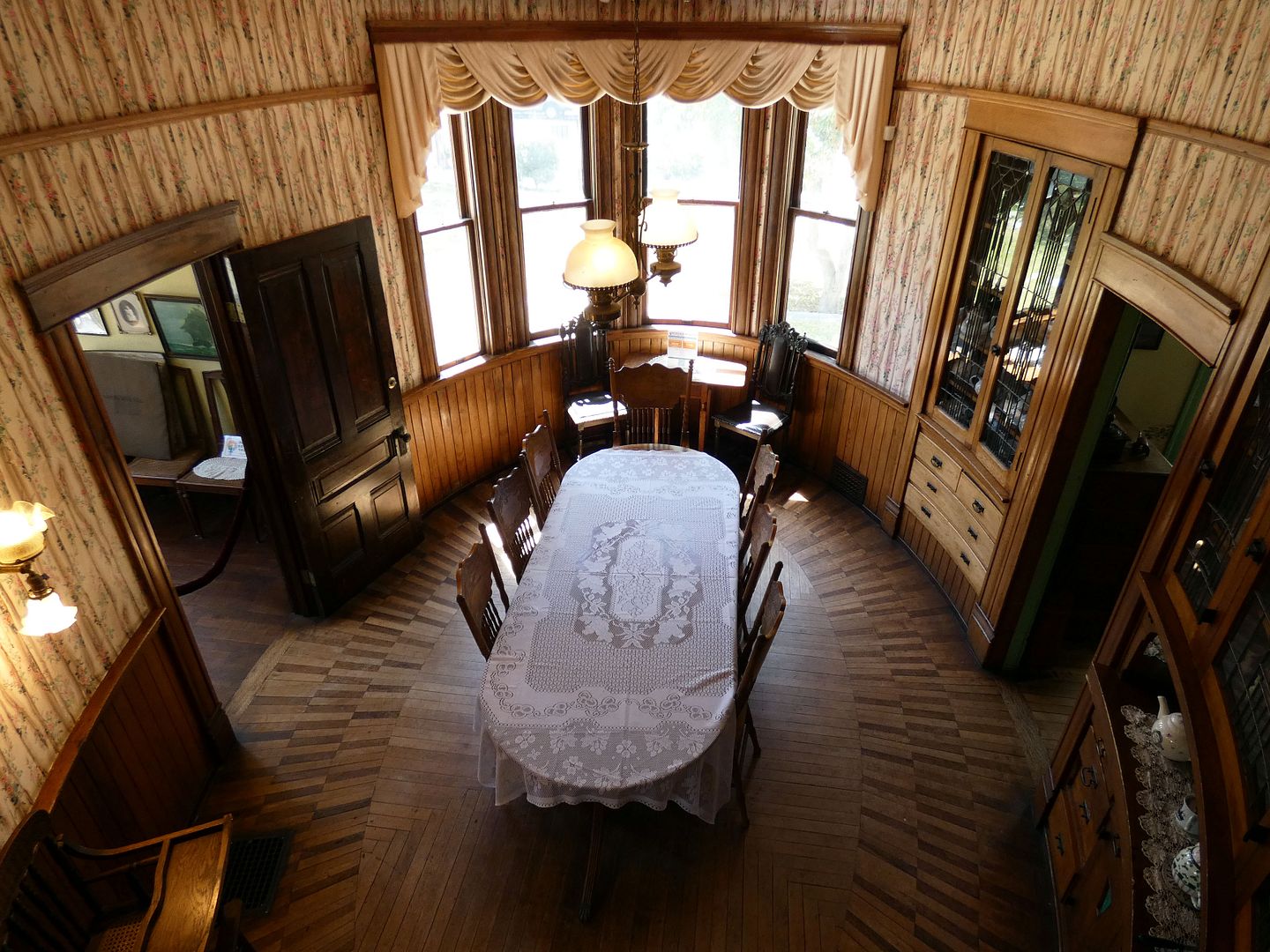 ...whose landing gives a fantastic aerial view of the galley-like dining room.
Kellogg had it built around the mast of an 18th-century ship that had been salvaged from the San Francisco Bay.
The sailing theme continues throughout the house...
...all the way up to the attic, which is positioned with a view of the floors below like a crow's nest.
Upstairs (which was warmed up by heat rising from the furnace downstairs), there's Kellogg's original drafting room (or "laboratory," as he called it)...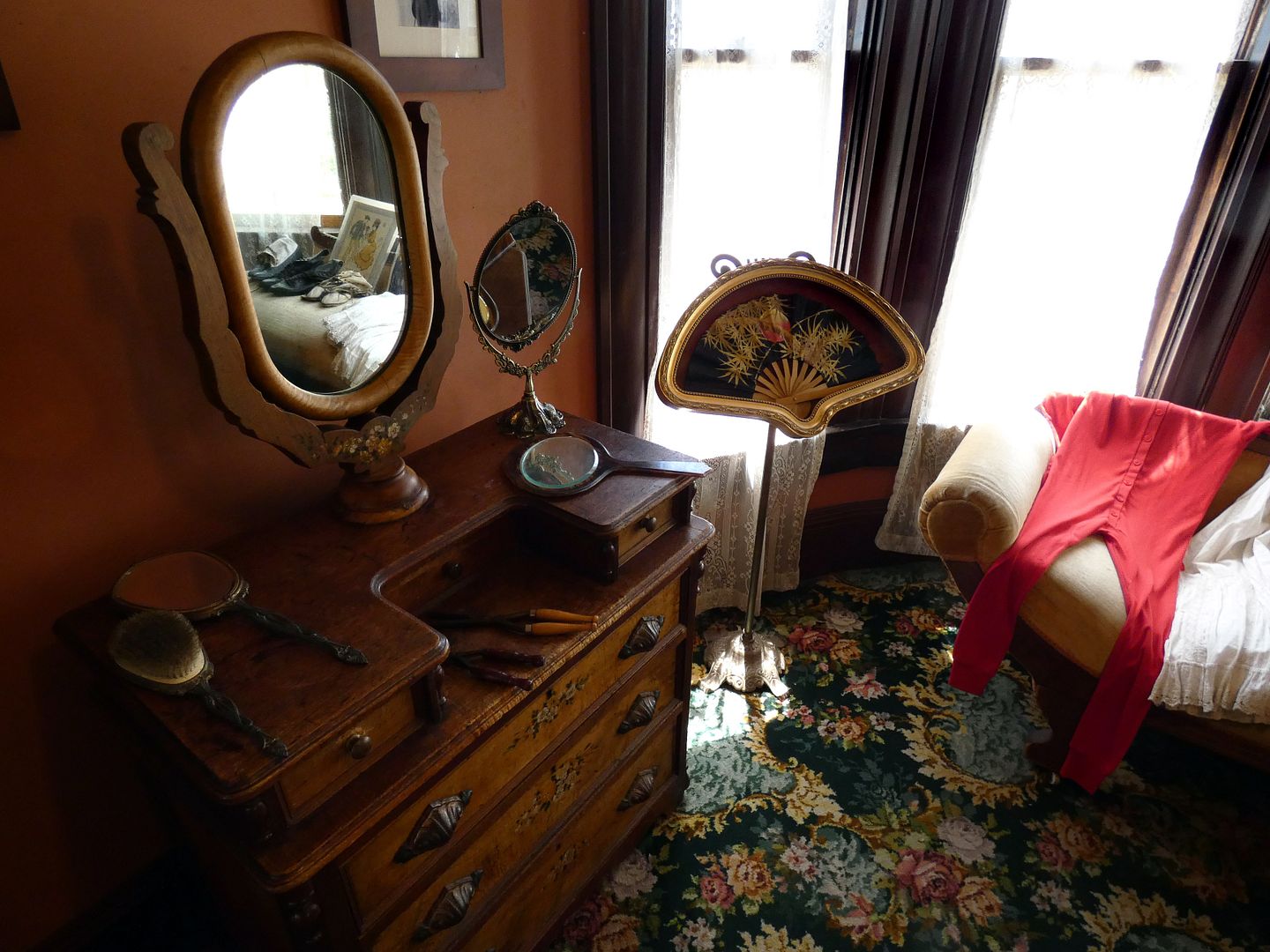 ...master bedroom...
....children's room (featuring one of two ornate Victorian-style dollhouses on display)...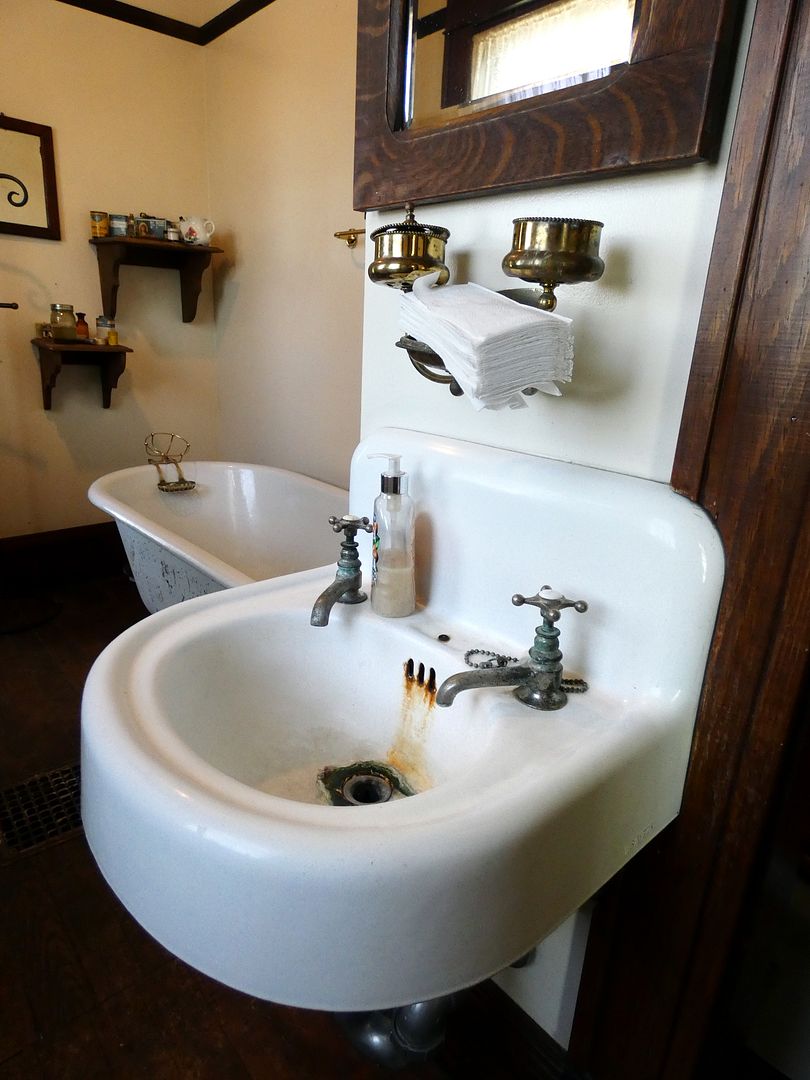 ...and the house's only bathroom, whose indoor plumbing ran only cold water.
Upstairs, there's also one "peekaboo" spot in a historic upstairs wall, where you can see what the old electrical wiring was like (as well as the interior supports)...
...as well as framed architectural plans drawn up by Kellogg himself.
Haunted OC conducts twilight "spooky" tours of Kellogg House, so I think I may need to go back and see it at night.
But even just during the day, this is one of my favorite Victorian-era house museums I've visited so far.