In 1901, German immigrant shipbuilder Wilhelm (William) Muller bought a Colonial Revival-style house at 129 Front Street in the Nob Hill section of San Pedro at the Los Angeles Harbor and moved in with his wife Elsie and their children.
At the time, he was working as a master shipwright at the Banning Company's Mormon Island Shipyard in nearby Wilmington, designing steamships that took tourists to Catalina Island—like the
Hermosa II
and the
Cabrillo—
and even some of the
glass-bottom boats
at Catalina. That's when William Banning of Wilmington still owned Catalina Island—before he sold to
William Wrigley
in 1919.
The house had been built in 1899 by San Pedro pioneer Edward J. Mahar for his parents at First and Front Street—but they never moved in, making the Mullers the only family to have ever resided there.
When Front Street was being widened (eventually becoming Harbor Boulevard) and Nob Hill being leveled, the house got in the way—so it was moved moved by mule and wagon in 1912 to its new location at 575 W. 19th Street (at S. Grand Avenue).
It was declared Los Angeles Historic-Cultural Monument No. 253 in 1982.
According to a
Los Angeles Times
article
, William's grandson William Royal "Bill" Muller donated the house to the San Pedro Bay Historical Society in 1983, as he planned to sell the land to developers for an
apartment project
. (Bill passed away in 2015.)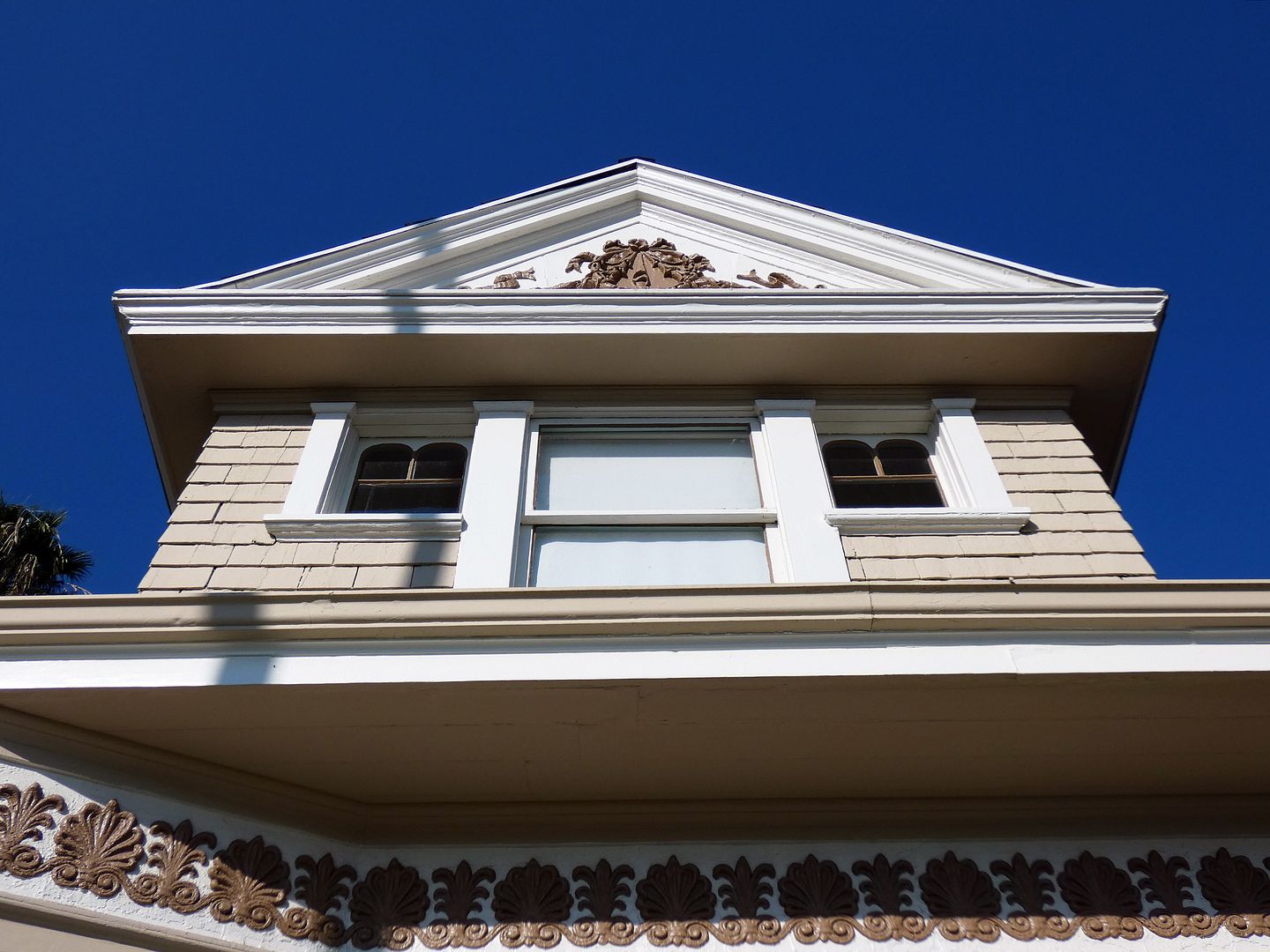 In 1986, the society moved it again—this time, about a half-mile to its current location at 1542 Beacon Street (an address custom assigned in honor of the year Juan Cabrillo discovered the San Pedro Bay). Since 1990, it's operated it as the Muller House Museum, which is now open for tours the first and second Sunday of the month.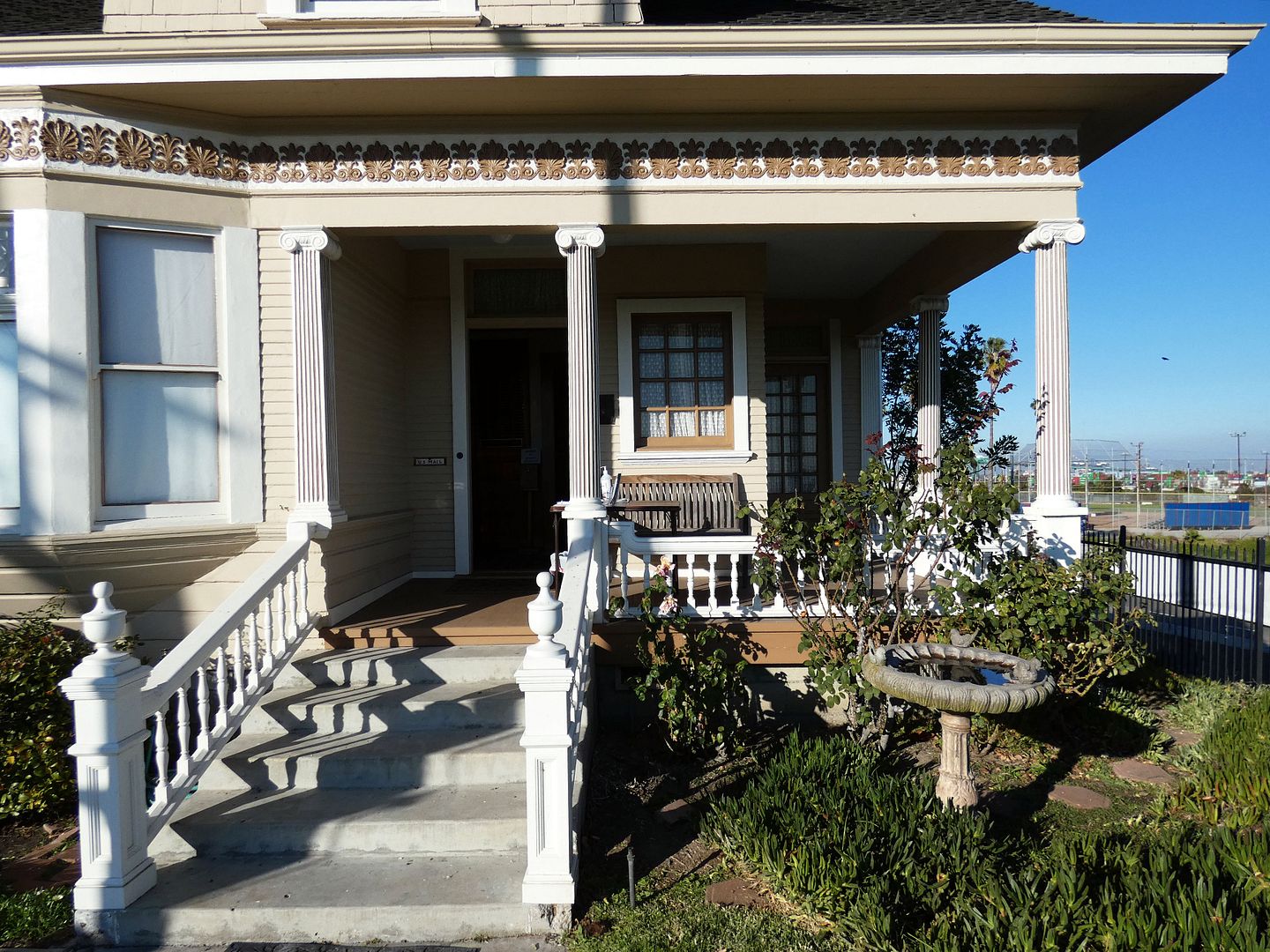 The two-story gabled house features a wraparound porch supported by Ionic columns.
Those same classical elements continue in the main sitting room...
...where Muller himself carved the mantel out of African gumwood.
He also created built-in bookshelves fit for a ship—whose books would not fall out with the swaying of the sea (or any seismic activity, for that matter).
Muller lived and worked in his home—designing ships on the sun porch (above, to the left), which now serves as the museum gift shop.
His original armchair has been reupholstered and now sits by the fireplace.
On his desk, a set of drawers bears the handwritten names of some of the ships Muller worked on.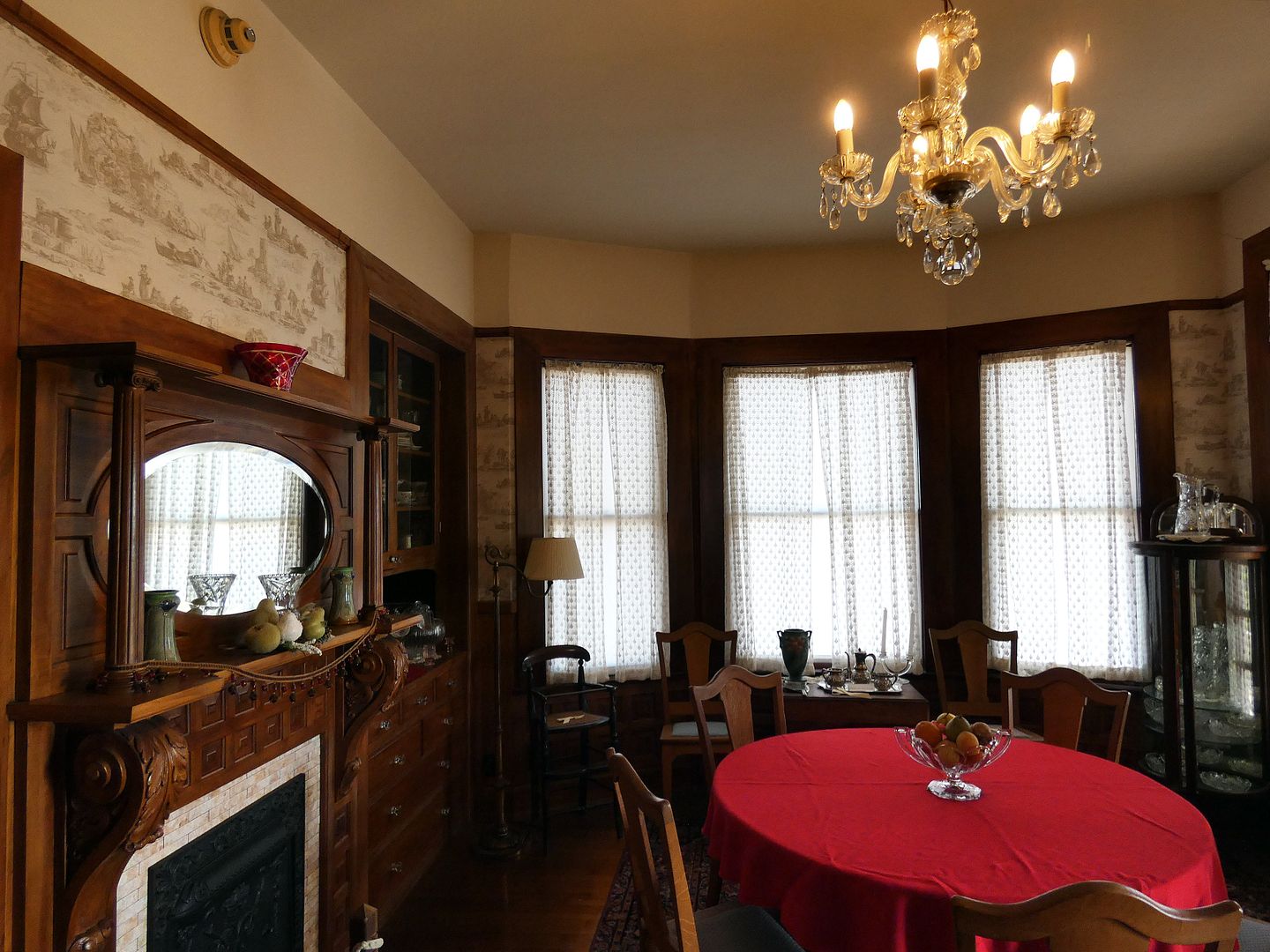 In the dining room, there's an original chandelier...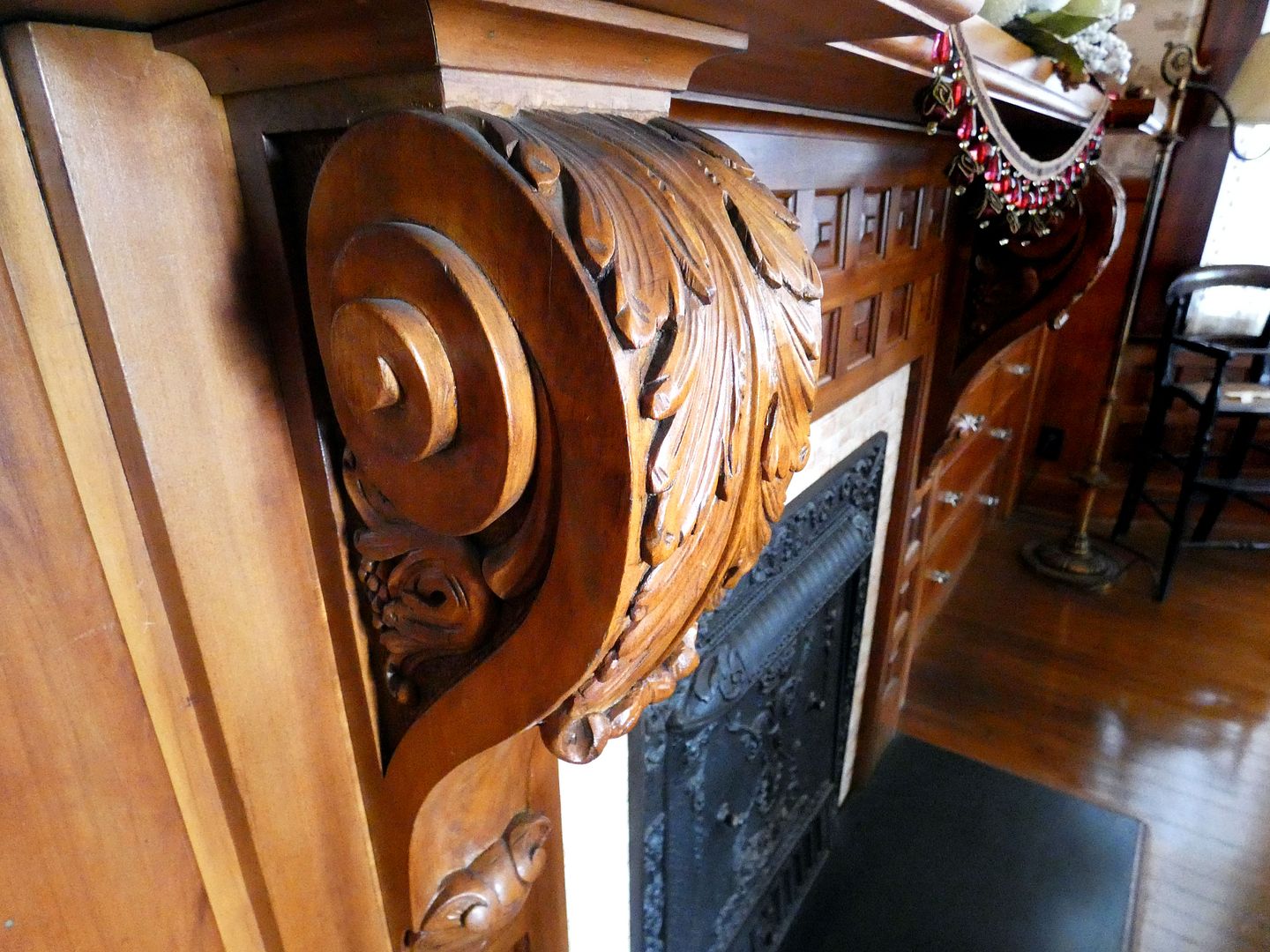 ...and another mantel, this one bearing intricate agapanthus-leaf designs also carved by Muller.
Muller retired in 1930 and died at the age of 70 in 1936. His archives reside at the Maritime Museum in San Pedro.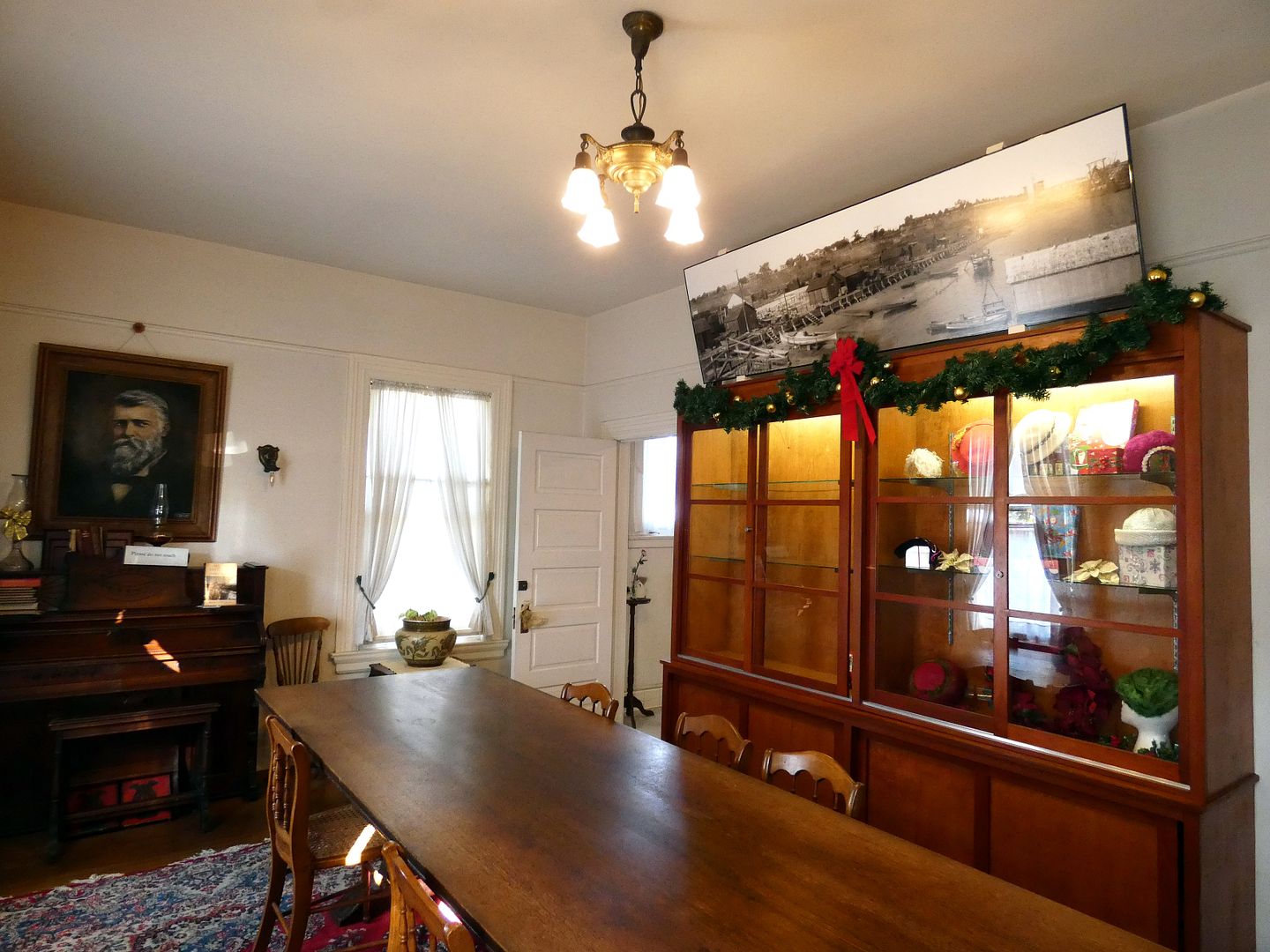 In a back room, which is now set up as a dining room (with original woodwork, as Muller only redid the front of the house), there are rotating displays, photos, artifacts, and artwork that pay tribute to the history of San Pedro Bay...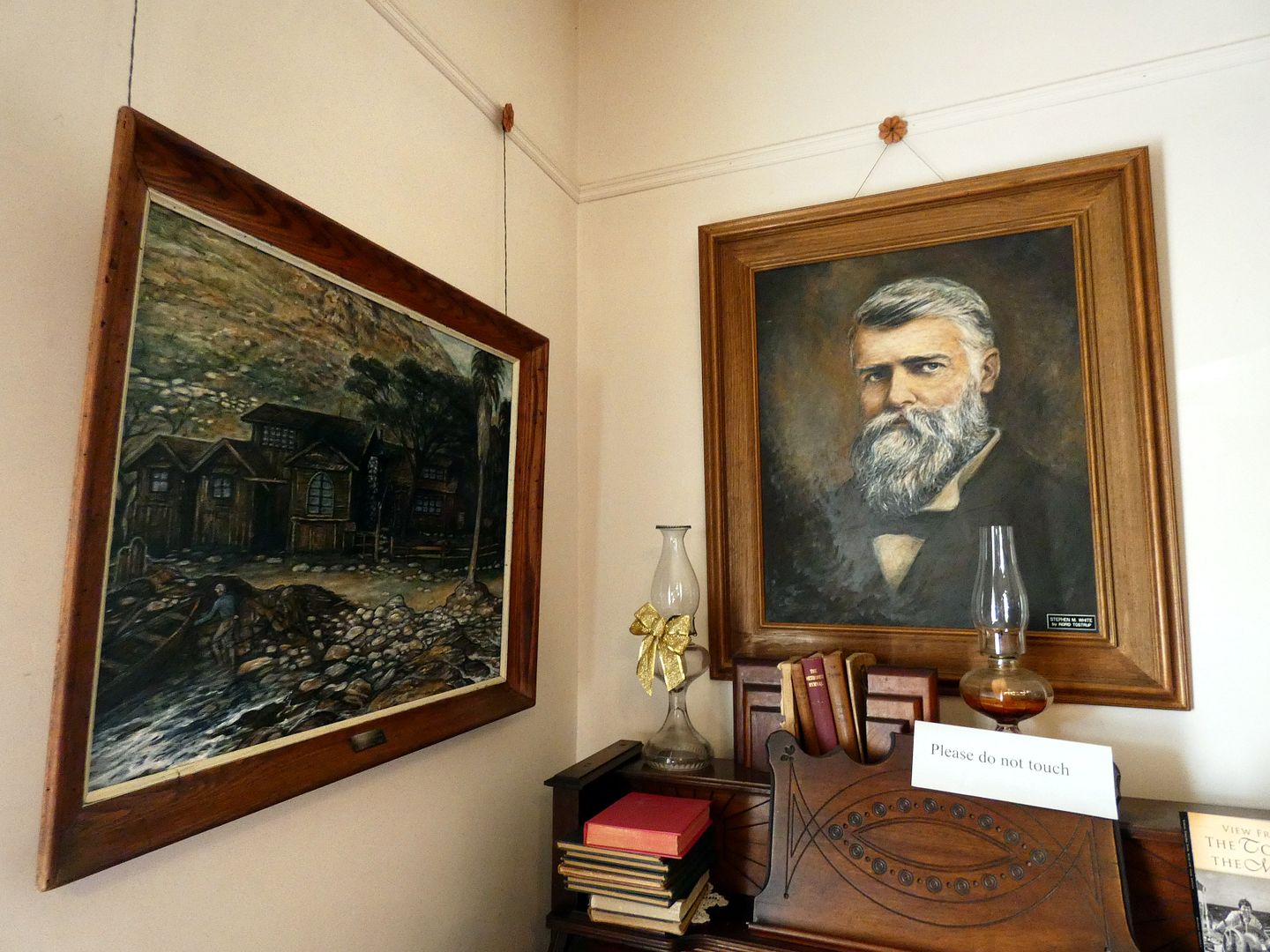 ...including a portrait of former Senator Stephen M. White (who helped establish the Port of Los Angeles) and a painting of beachcomber Eli Hedley's home at
Royal Palms Beach
.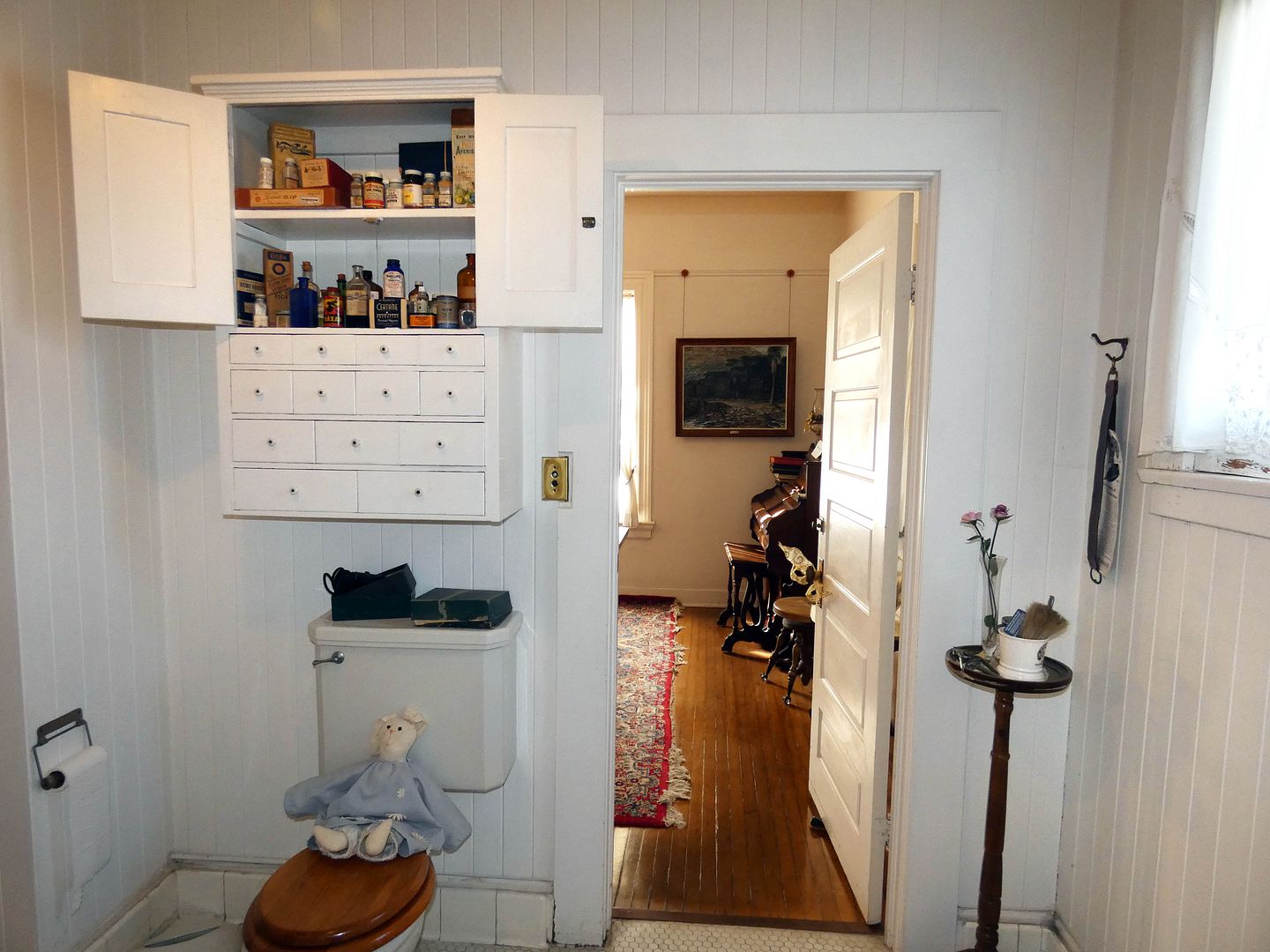 Indoor plumbing wasn't added until 1912...
...but now there's a toilet that flushes and a shower in a bathroom between the dining room and kitchen (with a door that tells you whether or not it's occupied).
William and Elsie's oldest daughter, Margarethe, continued to live in the house until her death in 1983...
...so there were some modernizations, like to the antique phone.
The San Pedro Bay Historical Society has returned the Muller House attic to what it would've looked like when the Muller children were little...
...including tiny beds, dolls...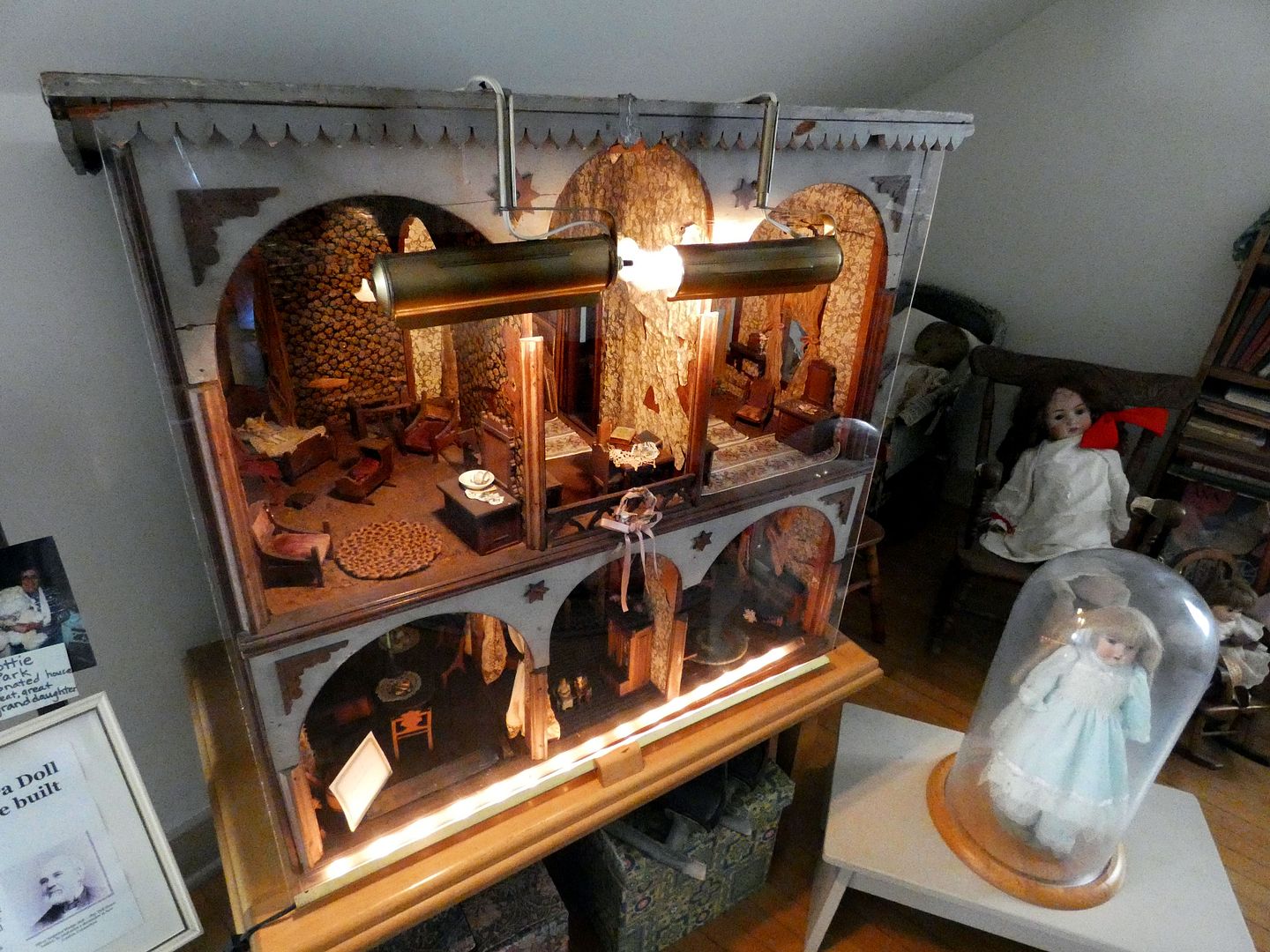 ...and a Civil War-era dollhouse from the 1860s (not original to the home but a valuable artifact of local history).
The more San Pedro changes—with the most recent demolition of its vintage Ports O' Call village—the more it's crucial to remember how this harbor community got to be what it is today.
The Muller House Museum hows how just one well-off family lived in the area, so it's just a sliver of history. And San Pedro isn't exactly known for its affluence in this century the way it may have been at the turn of the last.
But the piece of history it
does
represent was important enough to save the house—even if that meant moving it,
twice
.