Between the St. Vincent Jewelry Center on the corner of 7th and Hill and the Burlington (Coat Factory) department store at 7th and Broadway, there's a breezeway that leads to an alley, traversed by two multistory air bridges.
Photo: Google Streetview circa February 2022
This is St. Vincent Court.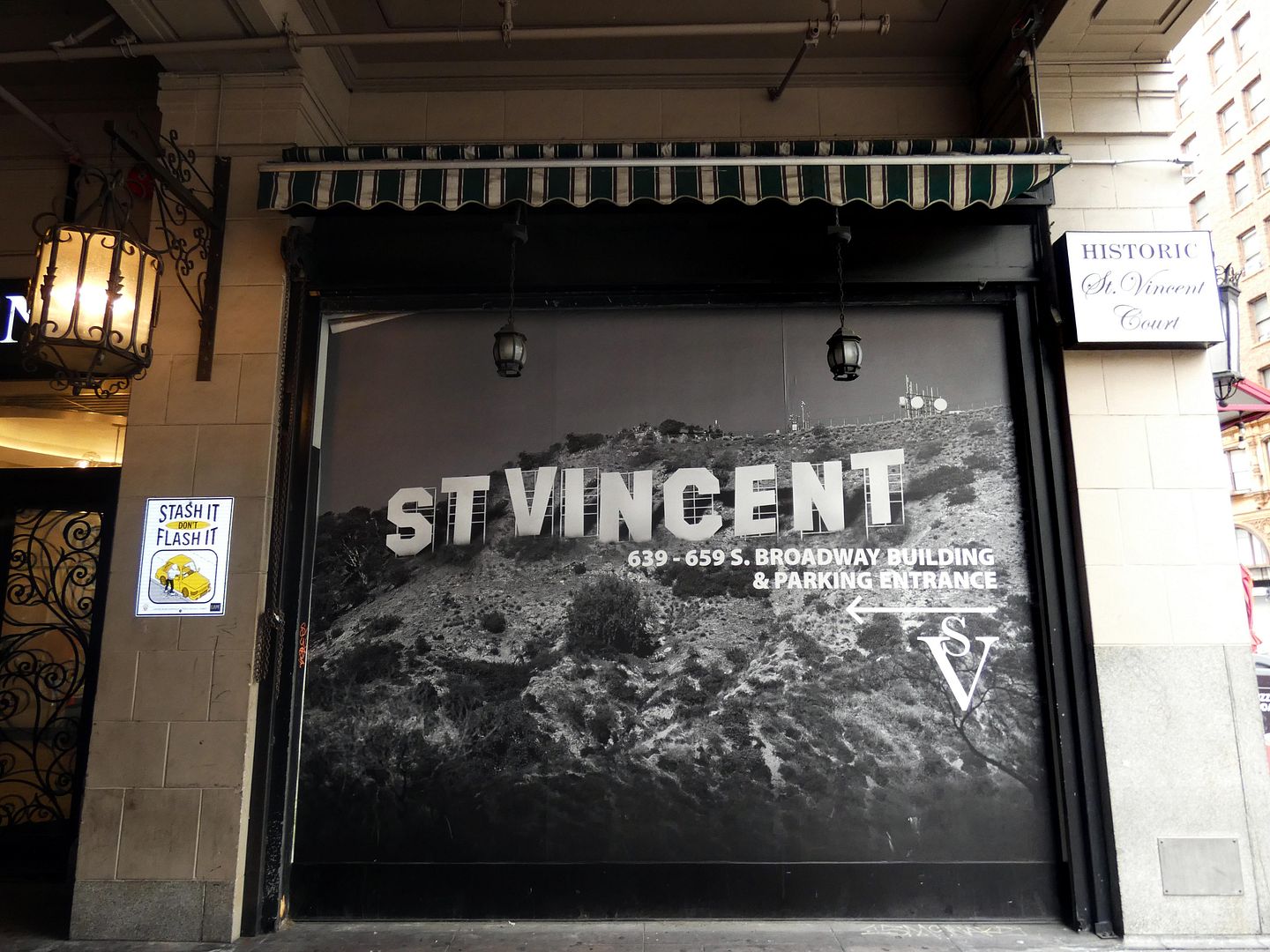 It's named after St. Vincent's College for Boys, which was located on this spot from 1868 to 1887—back when Broadway was known as Fort Street and St. Vincent Court was actually St. Vincent Place, the main entrance to the college's large stone headquarters on its 10-acre campus. When St. Vincent's moved out to a larger building elsewhere in Downtown LA, the Army moved into the old building (which became a "
U.S. Military Station
" and was demolished when the land was subdivided).
The college chapel at the new site gave rise to the St. Vincent Parish, which then relocated to
St. Vincent de Paul Church
in West Adams.
In 1911, St. Vincent's College became Los Angeles College, which became Loyola College, which became Loyola University, which, in 1973, became Loyola Marymount University—now SoCal's oldest continuously run educational institution.
It had served as an alleyway for Bullock's first-ever department store, which opened in 1907 in a new
John Parkinson
- and
G. (George) Edwin Bergstrom
-designed building at 7th and Broadway (which has housed Burlington and its parking since 2015). Today, the bridge between the two still bears the Bullock's crest, featuring the Latin maxim
Suprema Regnat Qualitas
("Supreme Quality Reigns").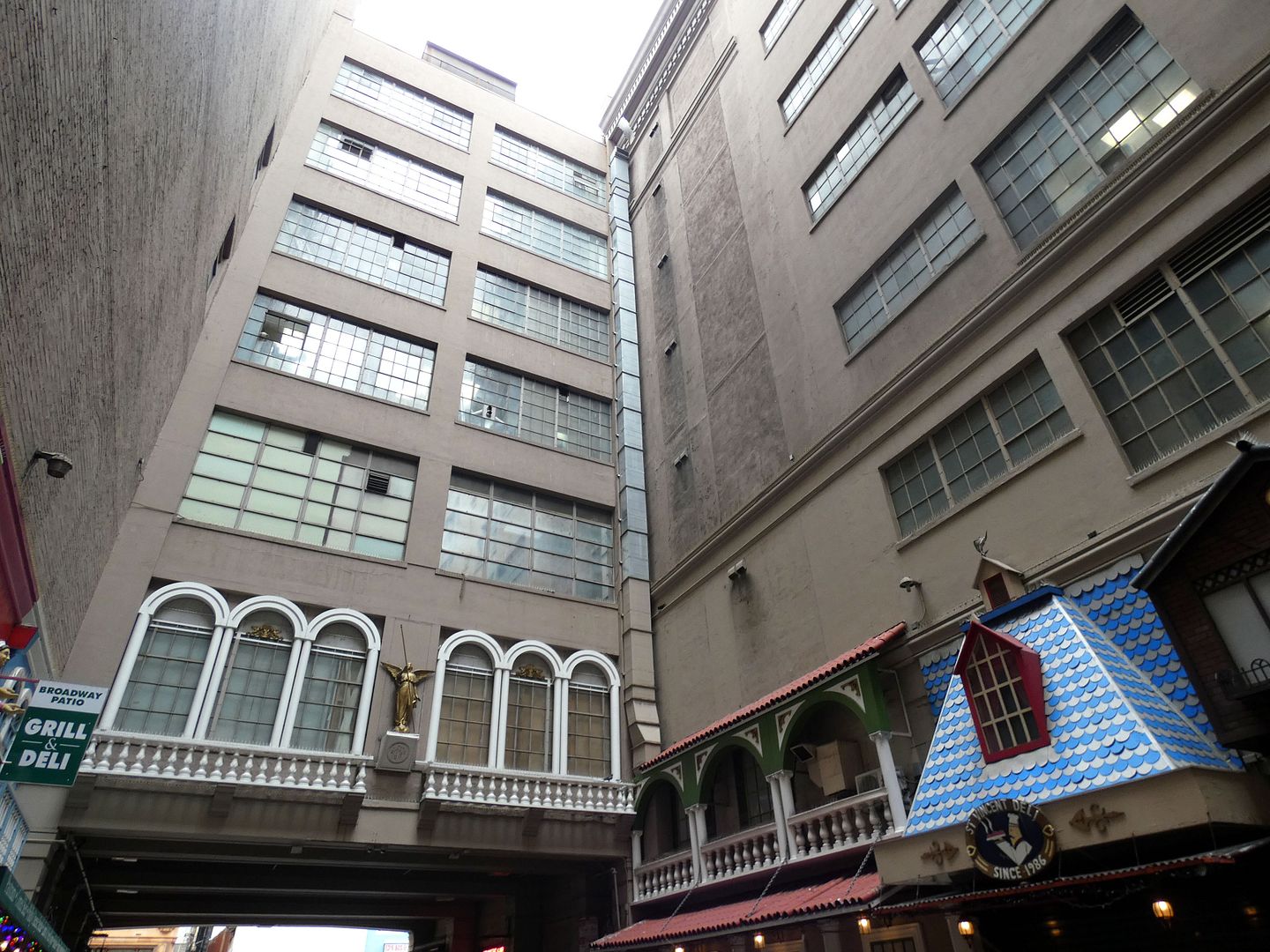 This area used to house the Bullock's
outdoor flower shop
—and be used for deliveries and other back-of-house activities between the Broadway store and the "new" circa
1928
Hill Street addition, designed by John and Donald Parkinson. It was in the Hill Street annex that you could find the Bullock's camera store, Boots and Saddle Shop, soup bar, and more.
In
1934
, Bullock's completed its downtown expansion with the opening of its men's store (with its "Smoking Room") in the Hill Street building. That's when the air bridges got added.
But the distinctly European character you see on St. Vincent Court today didn't come about until 1957, when St. Vincent's Place was renamed St. Vincent's Court and was designated California Historic Landmark No. 567.
The Hollywood backlot-style façades (with fake windows and balconies) were added during a renovation around that time...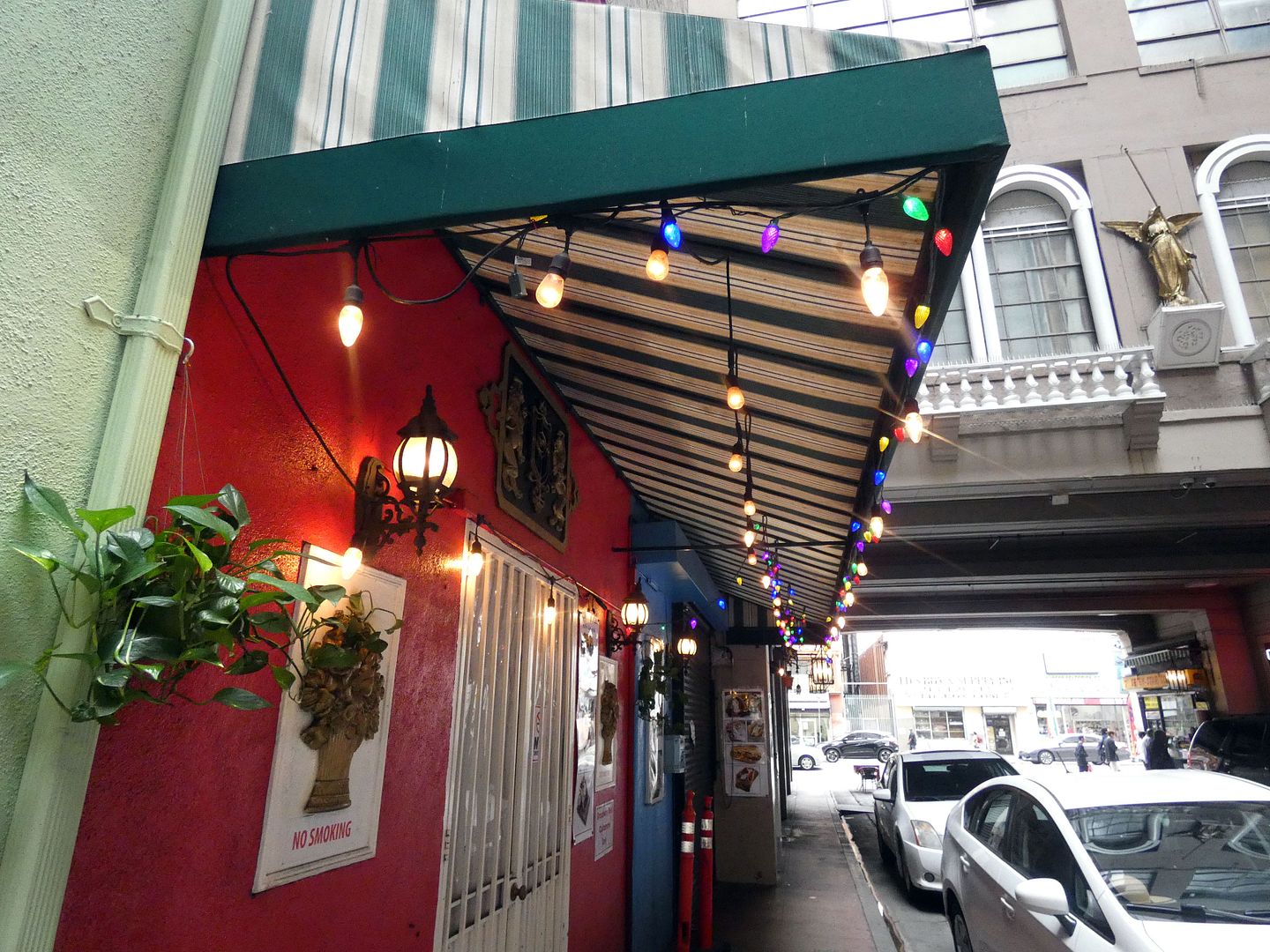 ...transforming St. Vincent Court, then an eyesore, into a public destination full of little shops and cafes.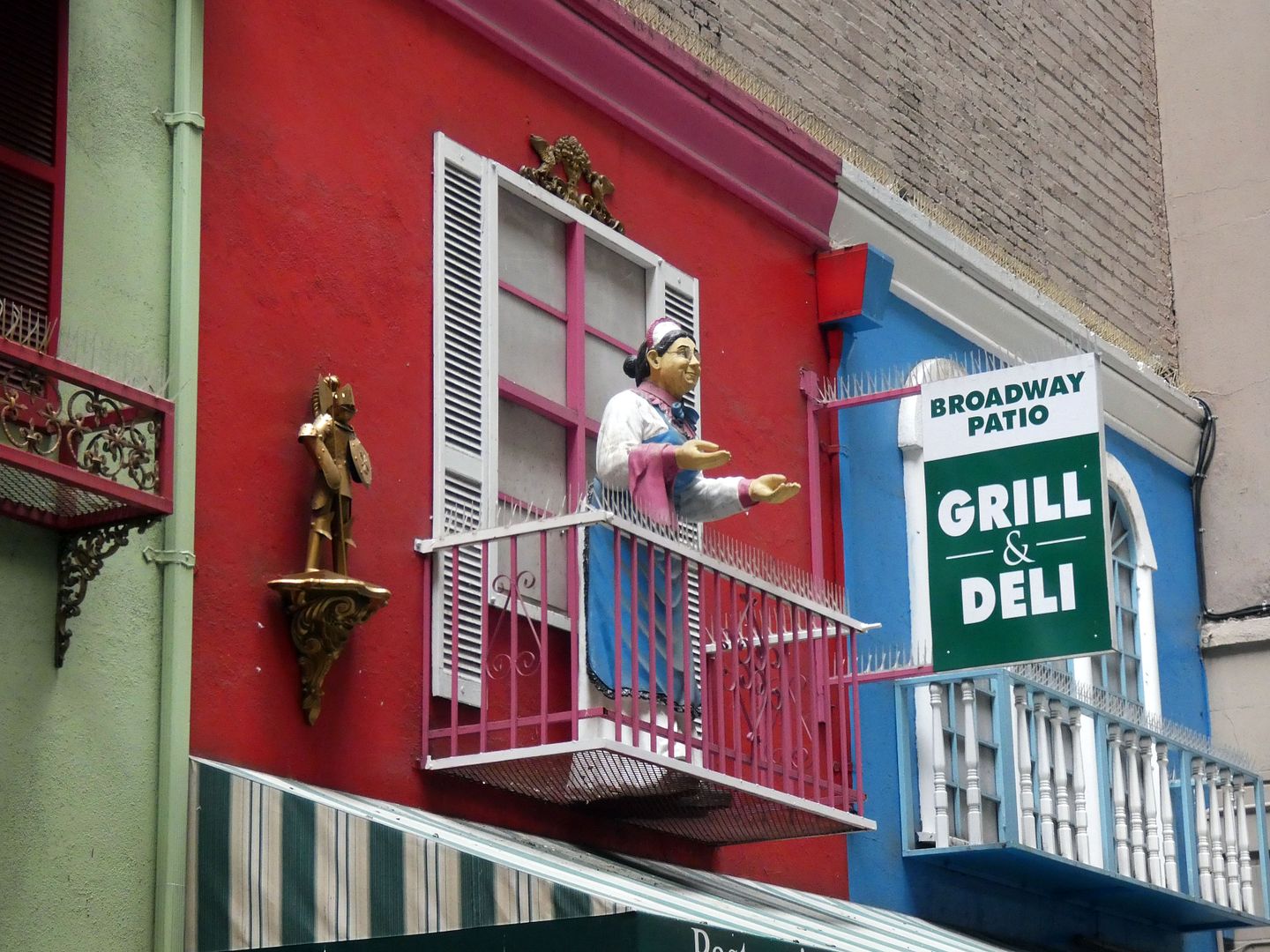 When Bullock's closed in 1983, Los Angeles United Investment Company (LAUIC)—which had purchased the entire complex, including the alley, in
1980
— converted the complex into St. Vincent Jewelry Center ("
the largest jewelry collective in the world
").
After that, St. Vincent Court became a bustling scene. Although the dead-end street is technically open to traffic, tables and chairs dotted the brick-laid street in an al fresco scene that's become familiar to outdoor dining Angelenos during the COVID-19 pandemic (and has become popularized by pocket parks and pedestrian-only streets).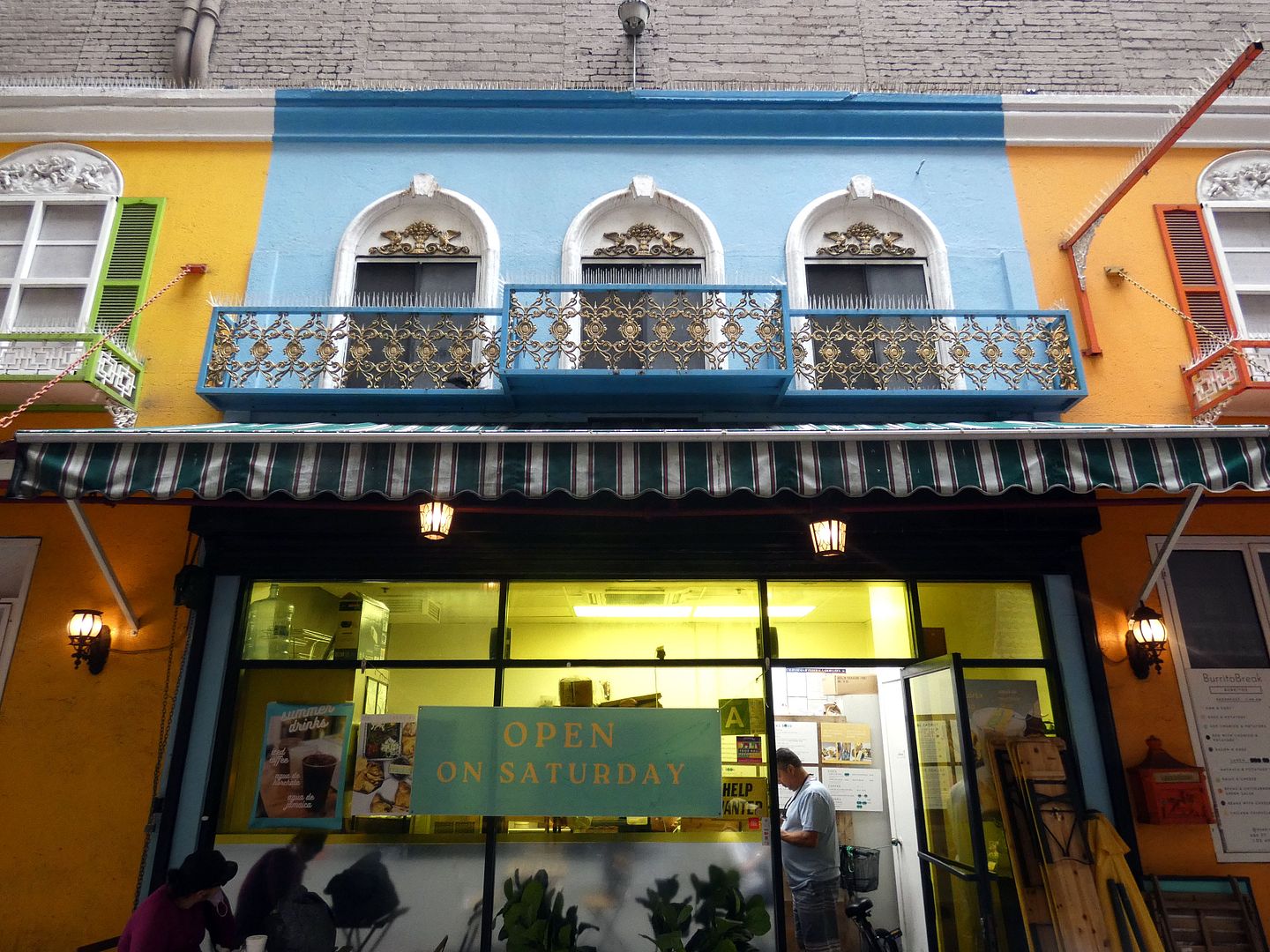 But the street-eating wasn't legal—and in
2013
, the City of Los Angeles' Bureau of Street Services cracked down on the local merchants (tenants of St. Vincent Jewelry Center), demanding that they remove all obstructions from the roadway.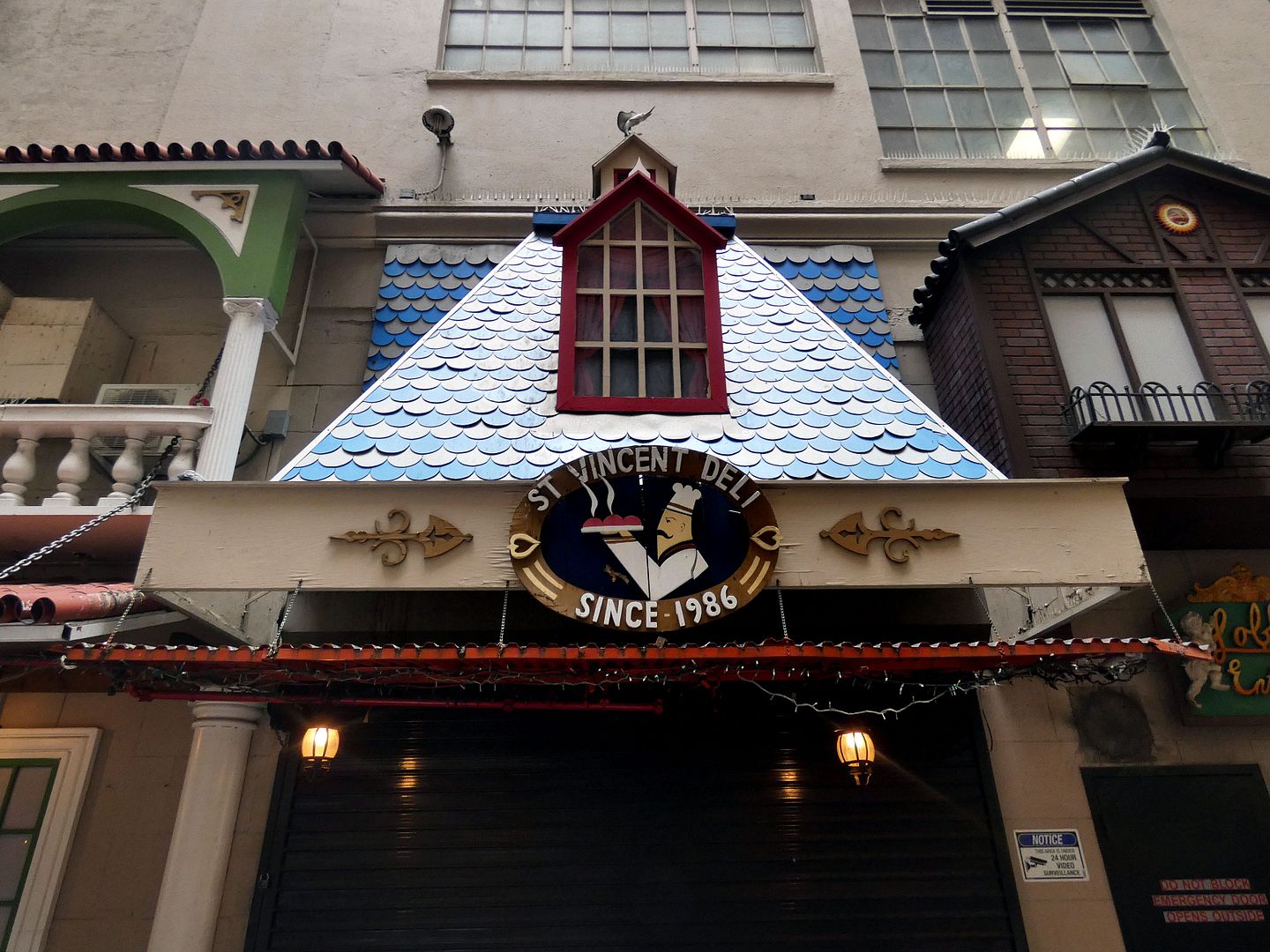 The businesses took a huge hit, despite the fact that some of them actually offer indoor dining options.
But even when businesses have closed or changed hands, the kitschy decor has remained...
...like the giant cappuccino cup, Marilyn driving a Cadillac, and a jazzy saxophonist.
It's hard to know exactly where—or when—you're supposed to be.
Because although most of it is evocative of Europe, there are definitely some other international influences going on. Among the food vendors are an Armenian deli, a kebab shop, and a Persian sit-down restaurant.
It's no wonder that St. Vincent Court was dressed up to look like the Middle East in an episode of the TV show The Mentalist. It's also been used for filming in movies like Gone In 60 Seconds. Taylor Swift even danced in the rain here in her music video for "Delicate."
Many of the businesses are closed on weekends, since the majority of their customer base comes from the business lunch crowd that works in the surrounding offices during the week. But on a Saturday afternoon, I was able to get a cheap and yummy egg torta from BurritoBreak, a newer tenant that opened up its tiny Mexican food stand just before lockdowns in 2020.