[Last updated 3/3/23 5:20 PM PT—Banc of California Stadium has been renamed BMO Stadium after Bank of Montreal acquired new naming rights in January 2023.]
[Updated 9/18/19 9:09 PM PT—added Inglewood stadium corporate naming rights announcement]
LA hadn't had a new open-air stadium built since
Dodger Stadium
in 1962—and thanks to the
sacrificial demolition of the Los Angeles Memorial Sports Arena in Exposition Park
and the formation of the new Major League Soccer team, Los Angeles Football Club (LAFC), now we've got the Banc of California Stadium.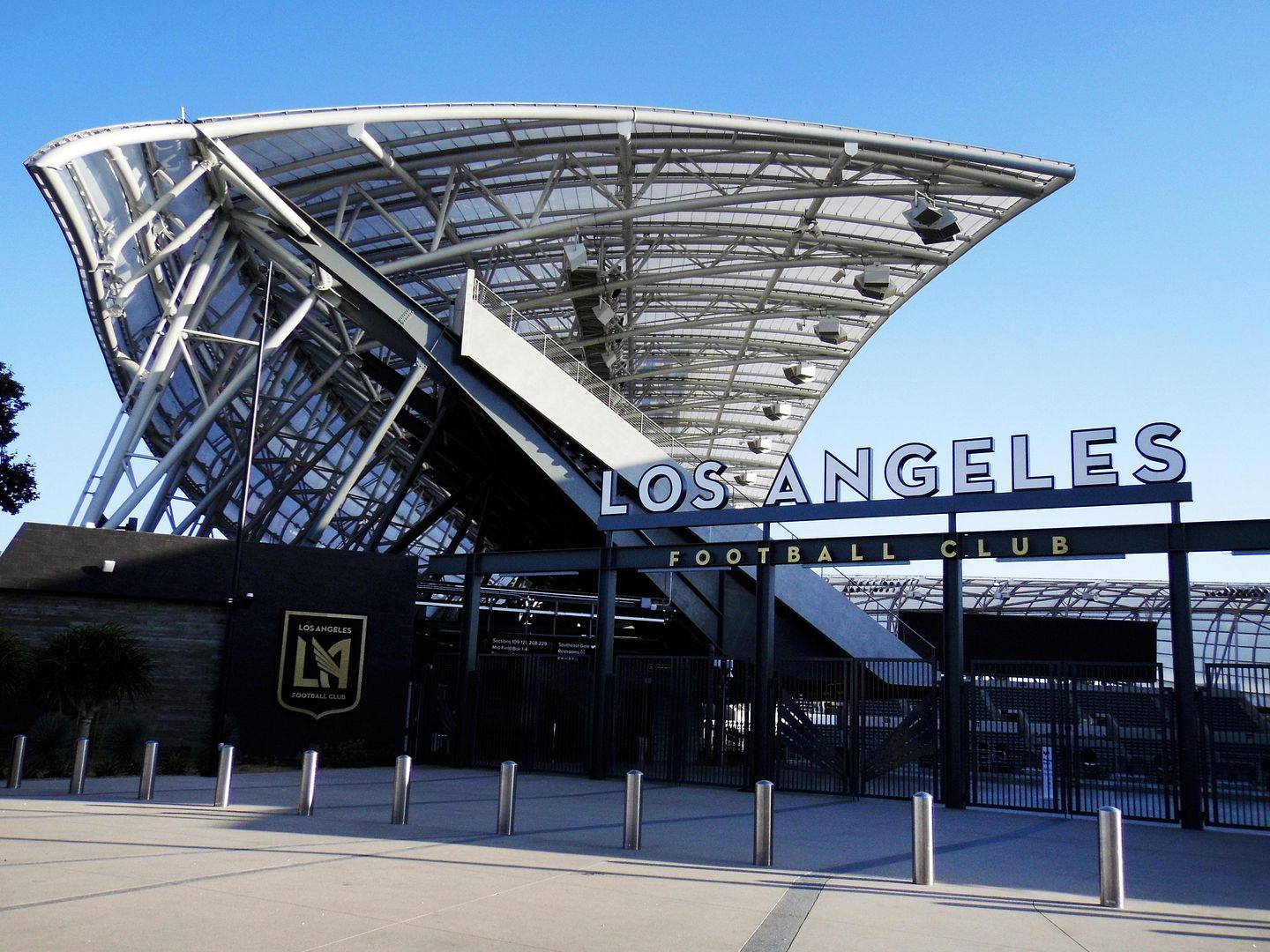 I'll admit—the thing is cool to look at, both inside and out, mostly because of the shape of a special, durable plastic canopy (all 190,000 square feet of it) that's supposed to evoke the image of "angel wings" (in, of course, the "City of Angels").
Apparently we've gotten to the point where we don't even try to honor actual people with our monuments—we just leapfrog right into
corporate sponsorship
.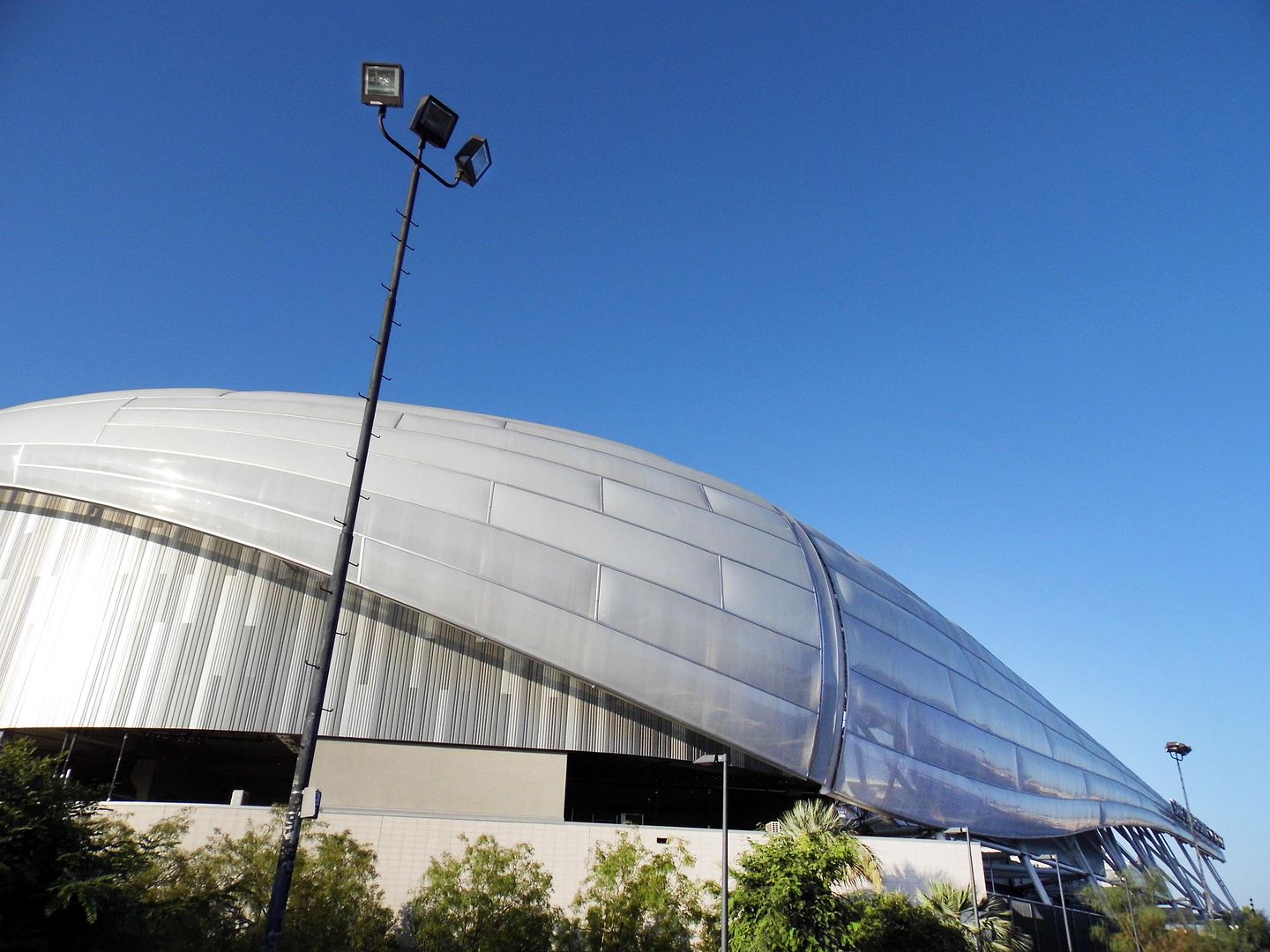 But maybe big money up front meant the design team at
Gensler Sports
could go all out.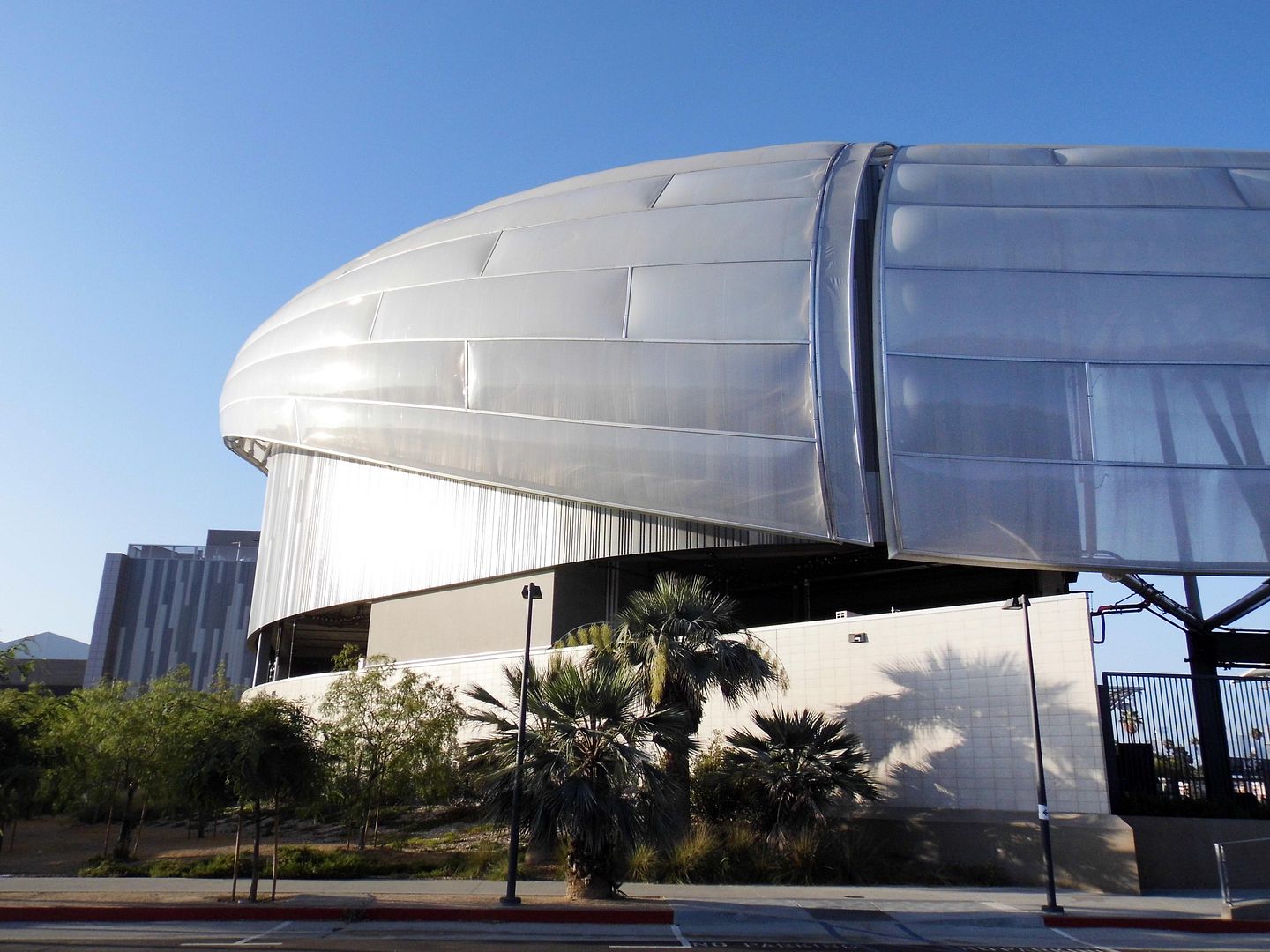 Making a big splash was important—not only because it was for a new major league team, but also because it was being built specifically for the sport of soccer (a.k.a.
fútbol
).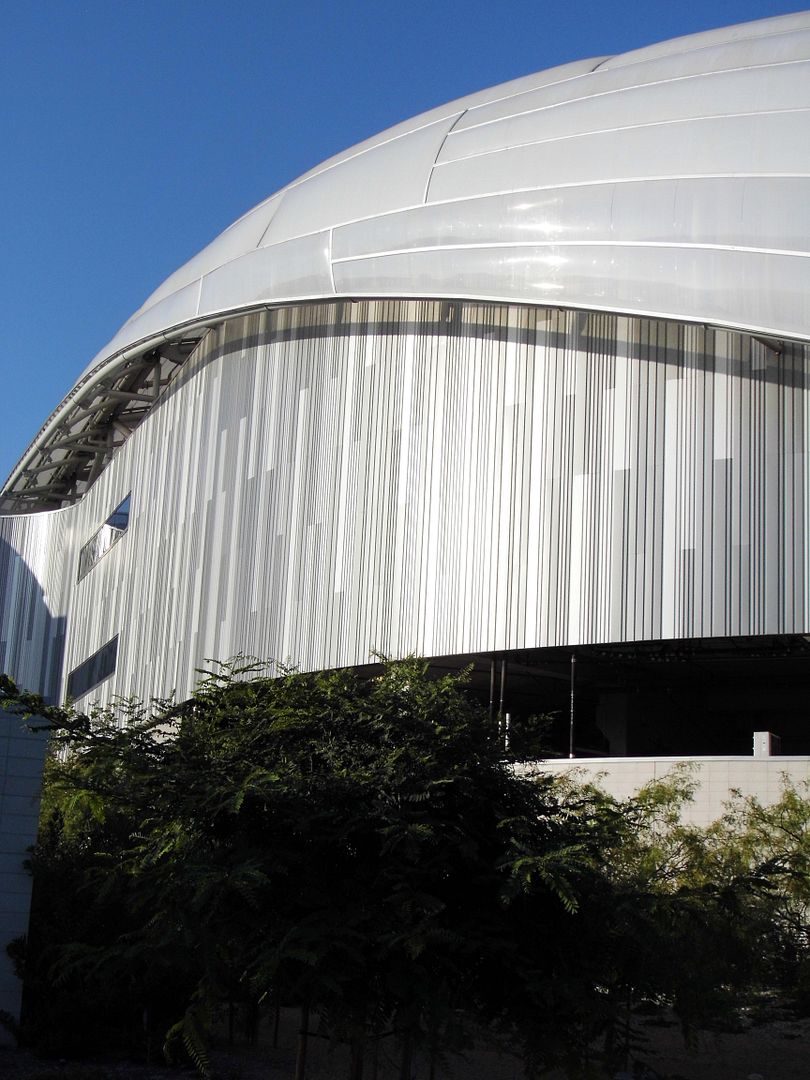 LA's other soccer club—LA Galaxy—doesn't even play within city limits, but in the South Bay suburb of Carson (at Dignity Health Sports Park, the former StubHub Center, which it one shared with its former rival team, the now defunct Chivas USA).
So maybe LAFC has got something to prove now.
The new Banc of California stadium broke ground in August 2016 and just opened in 2018—and although I haven't been able to catch a game yet, I had the chance to take an architectural tour of it.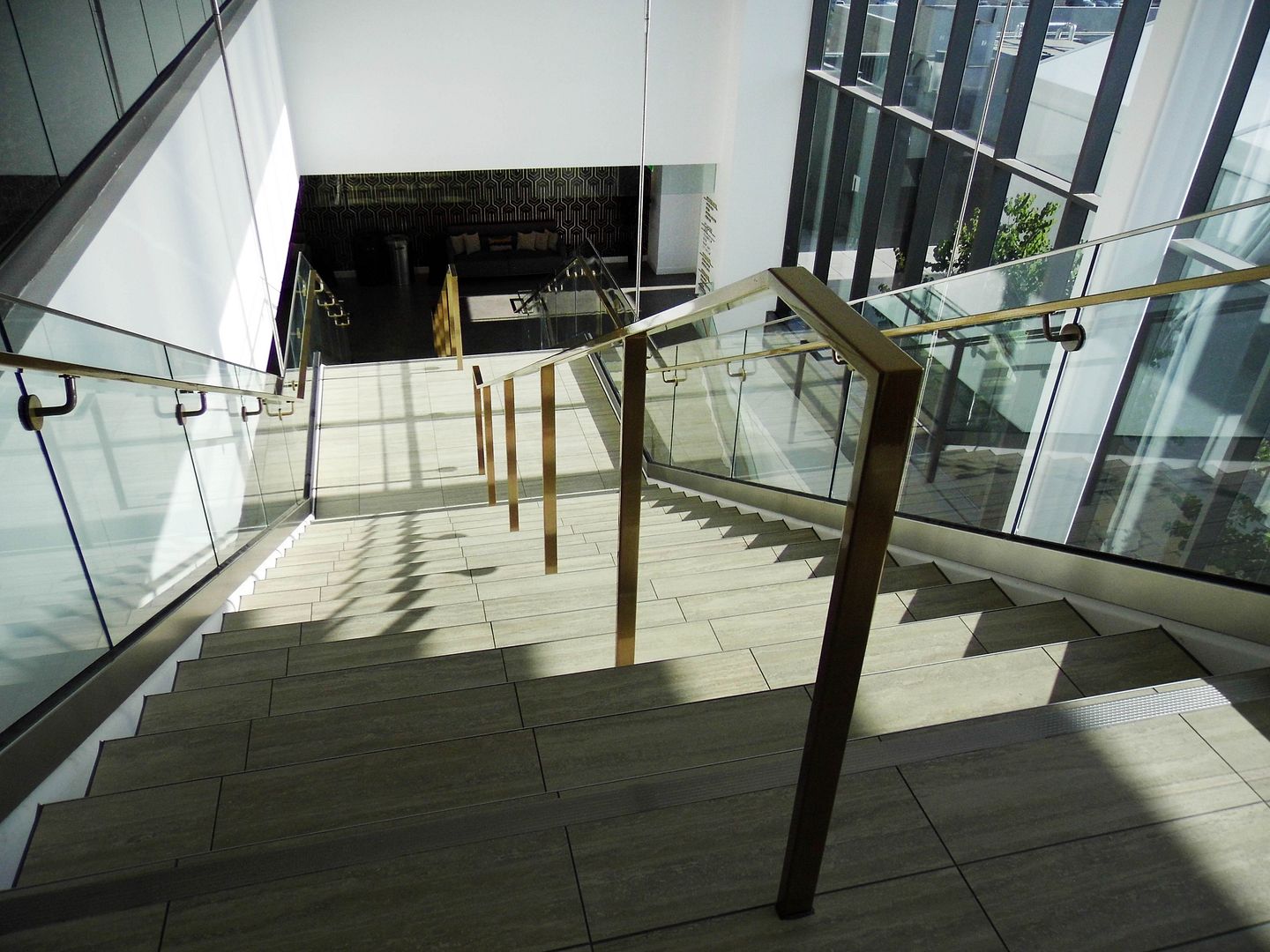 Walking into it is interesting, because the client—the football club, I presume—didn't want it to feel like walking into a stadium or sports complex.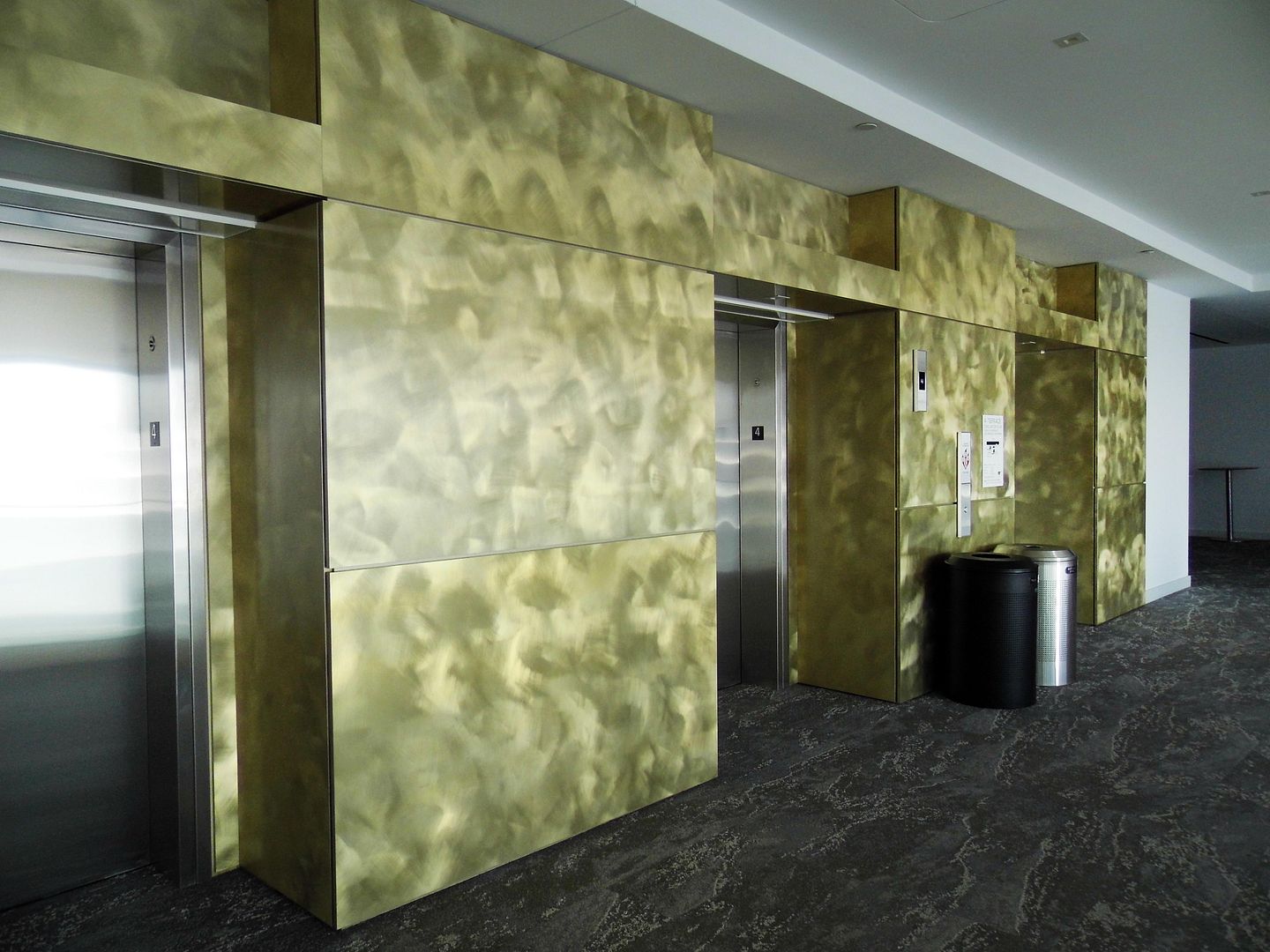 So, it feels a bit more like a luxury hotel.
But then you're out on the field—just a breath away from the natural turf (86,000 square feet of Bermuda grass)—and wow. It's stunning.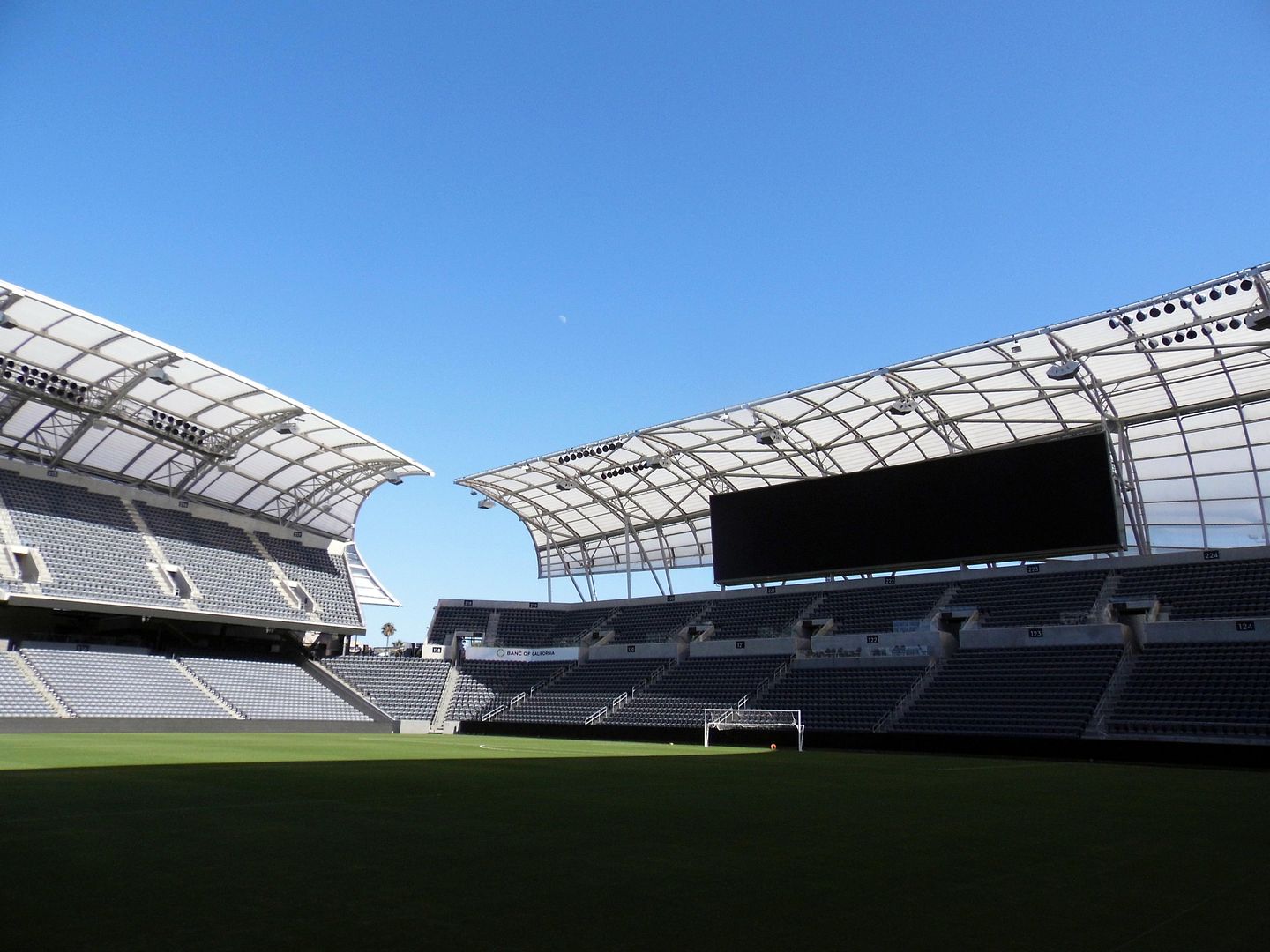 You can imagine how nice it is to watch a game there, no matter where your seats are—in the supporters' section, the shady nosebleed rows, or the field club level.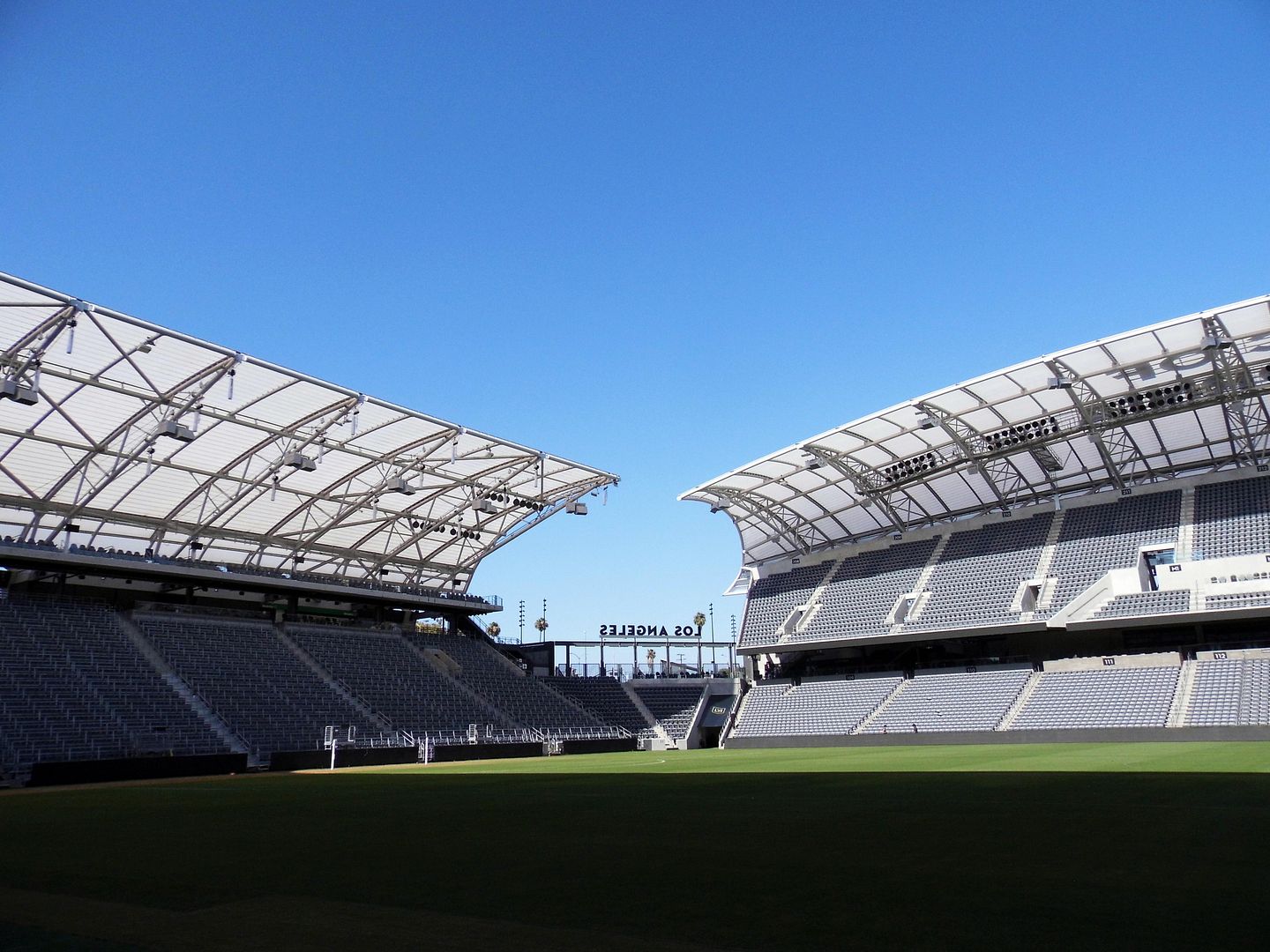 It must feel pretty epic for the home team to play there—and maybe a bit intimidating for the visiting teams.
Fans can enter through the North Gate, right in between the angel wings...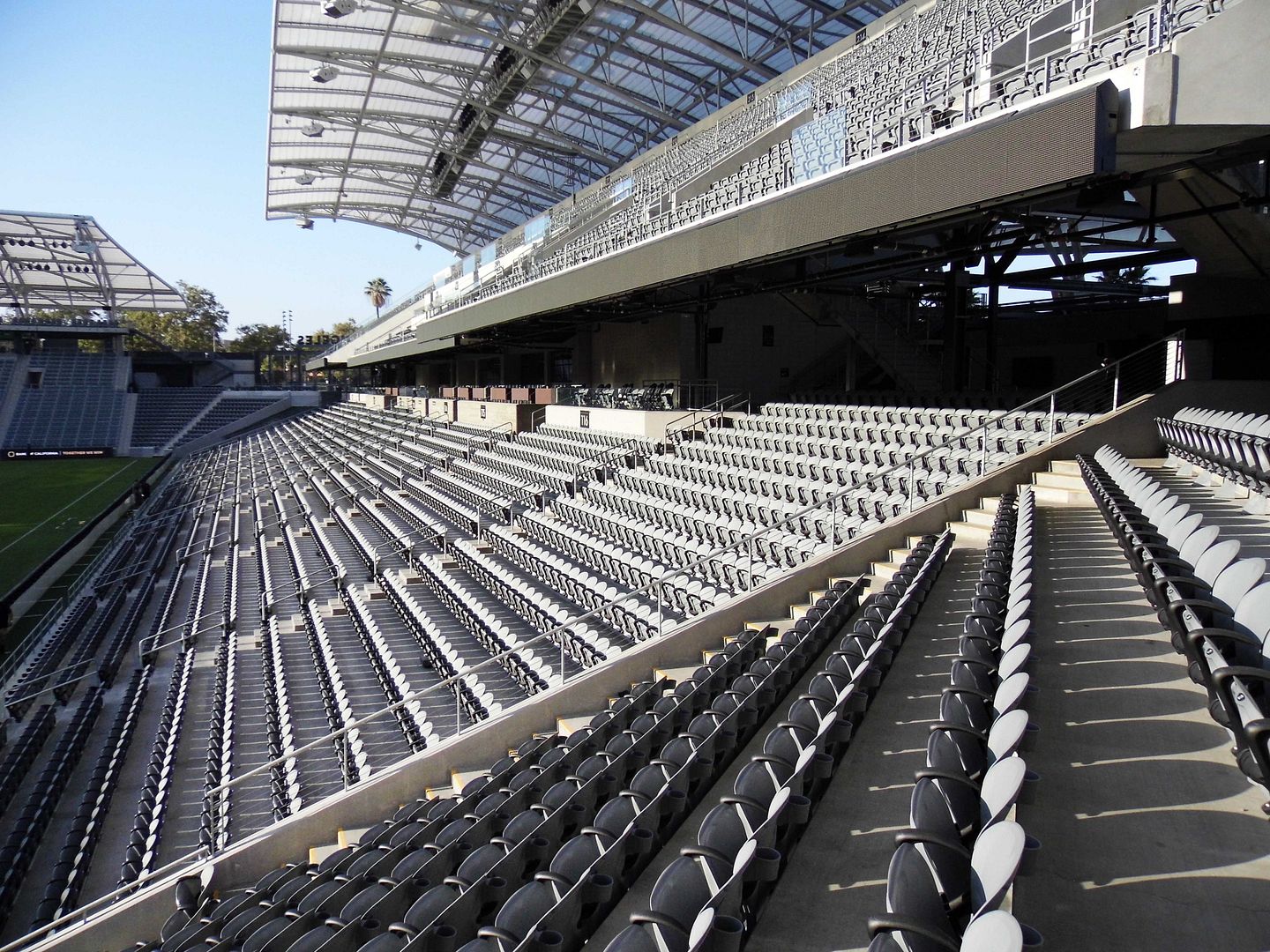 ...and proceed to whichever one of the 22,000 seats they can afford...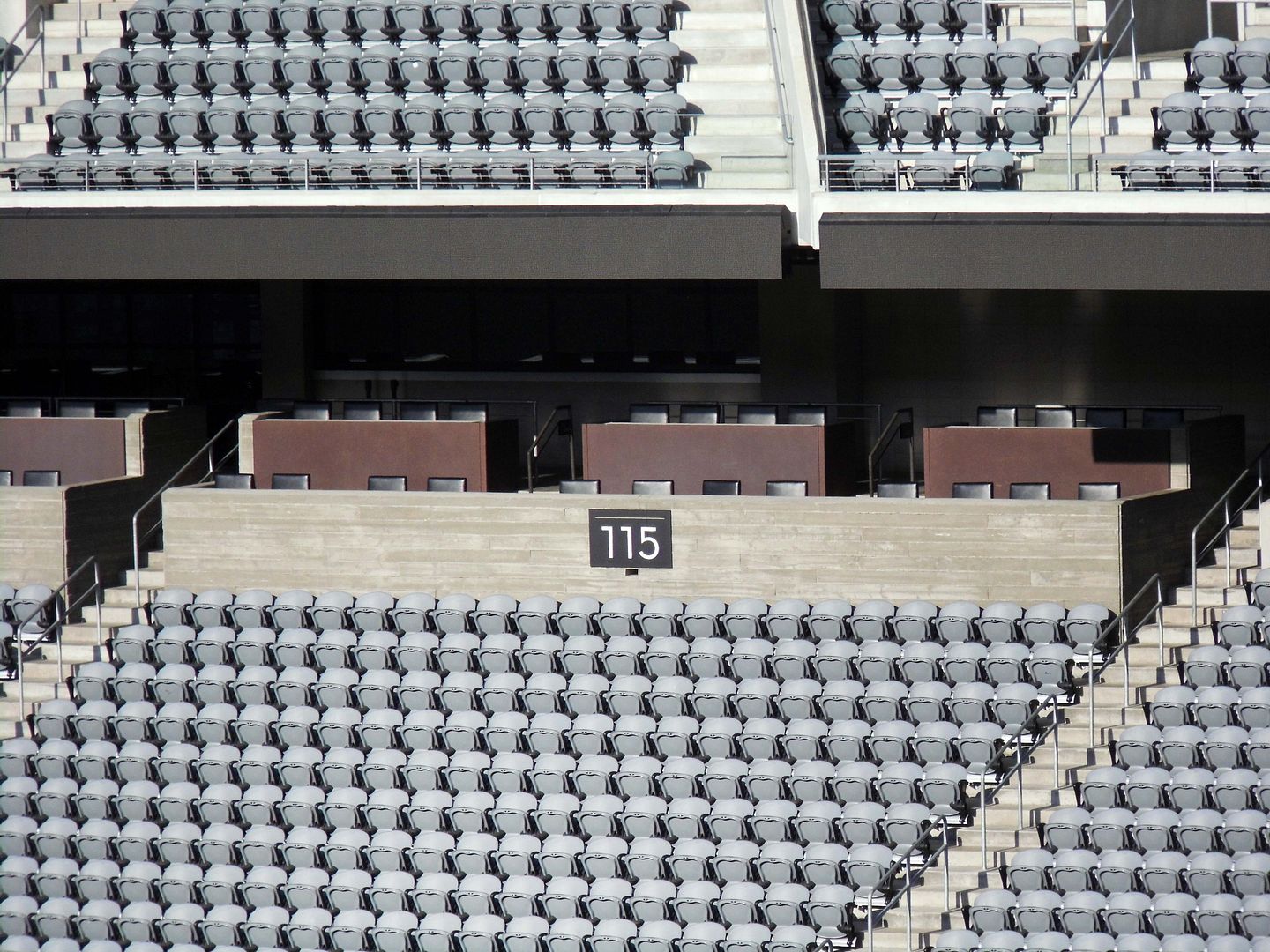 ...whether in the East stands, Midfield Box, East Overlook...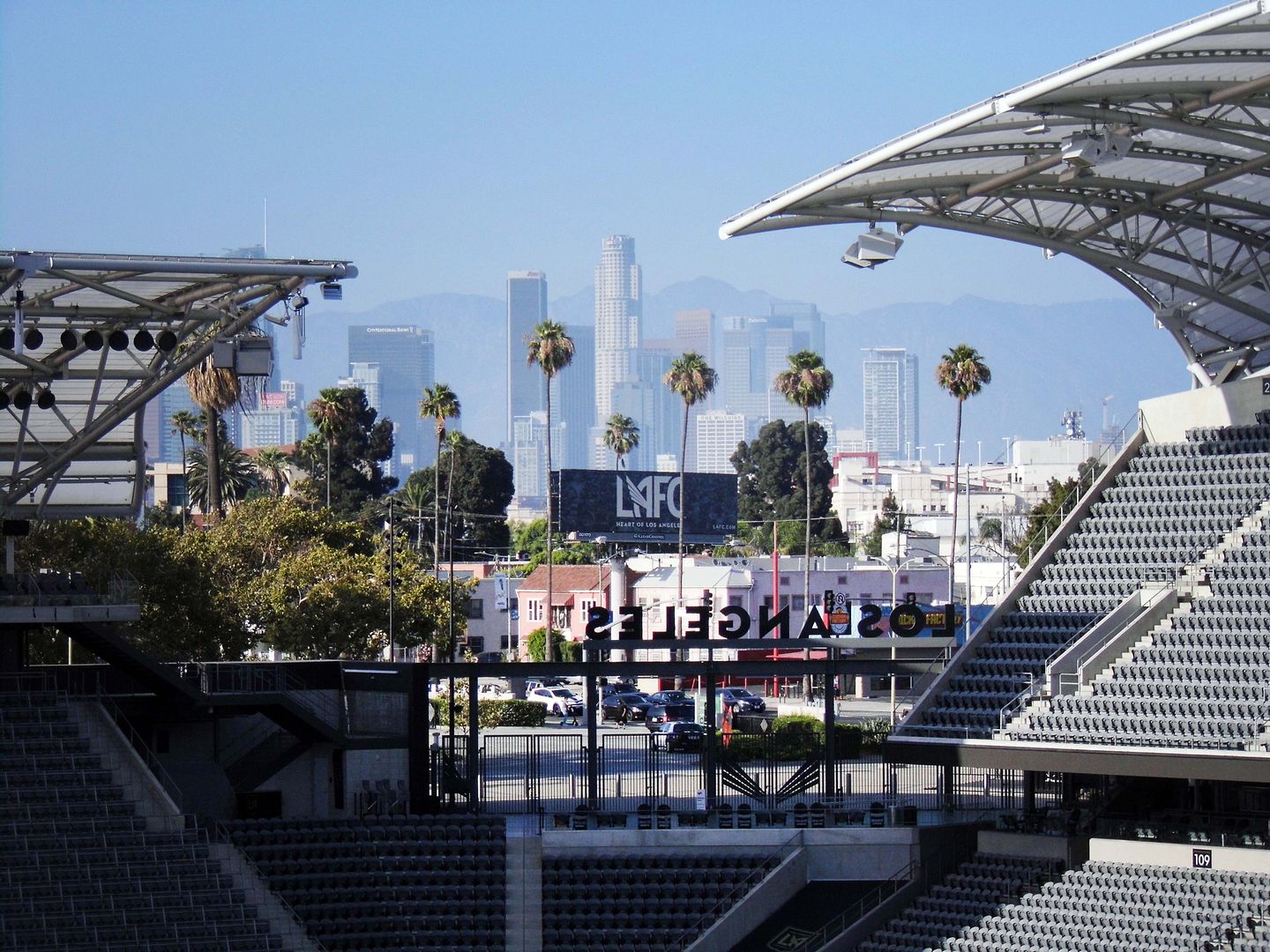 ...or the south stand, which has the bonus payoff of a framed view of the LA skyline, looking north.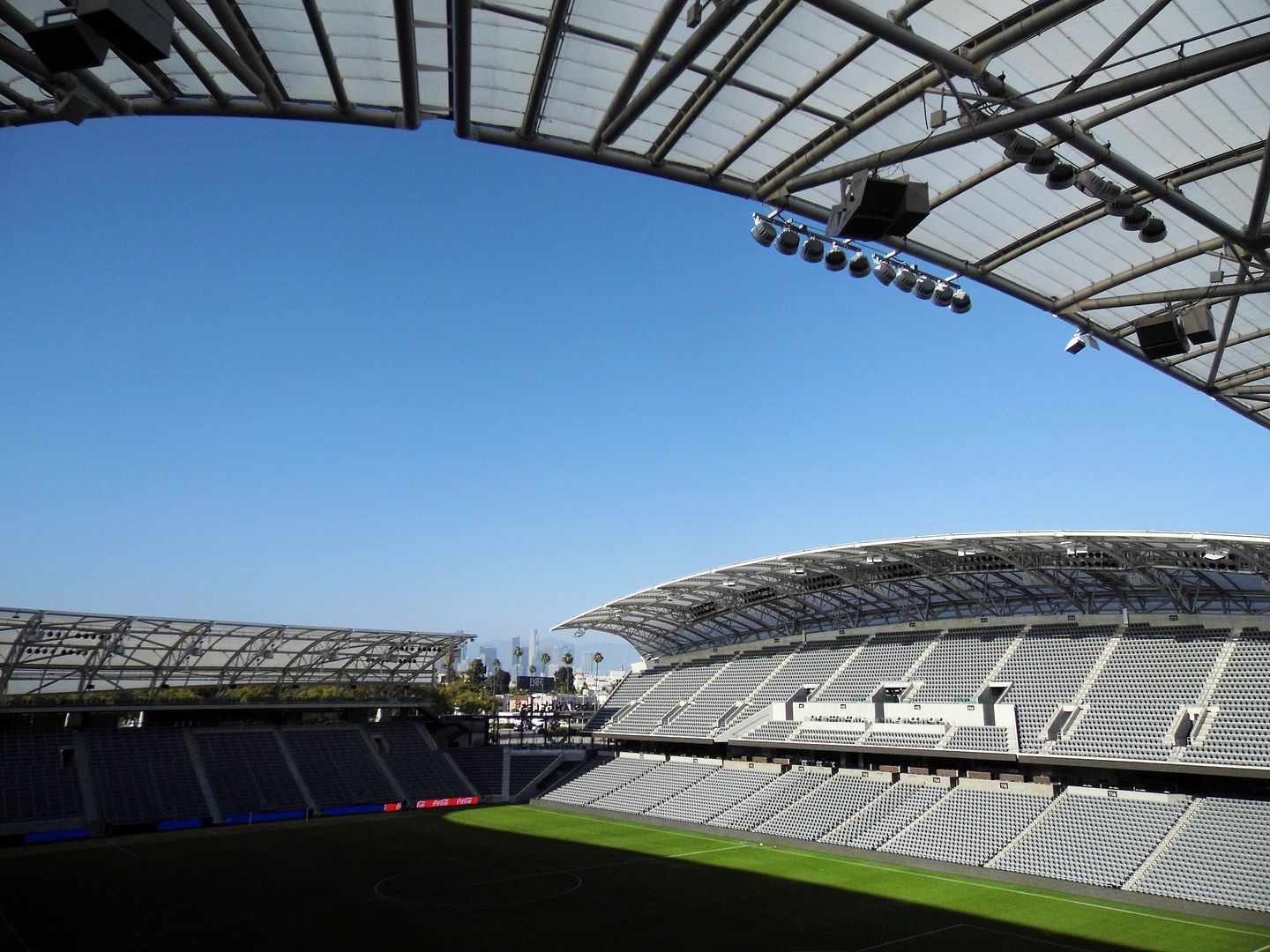 Fans also have their choice of 35 suites in the stadium, which is being called a "Cathedral of Soccer."
To me, the "place to be" is the the after-party spot, the Sunset Deck...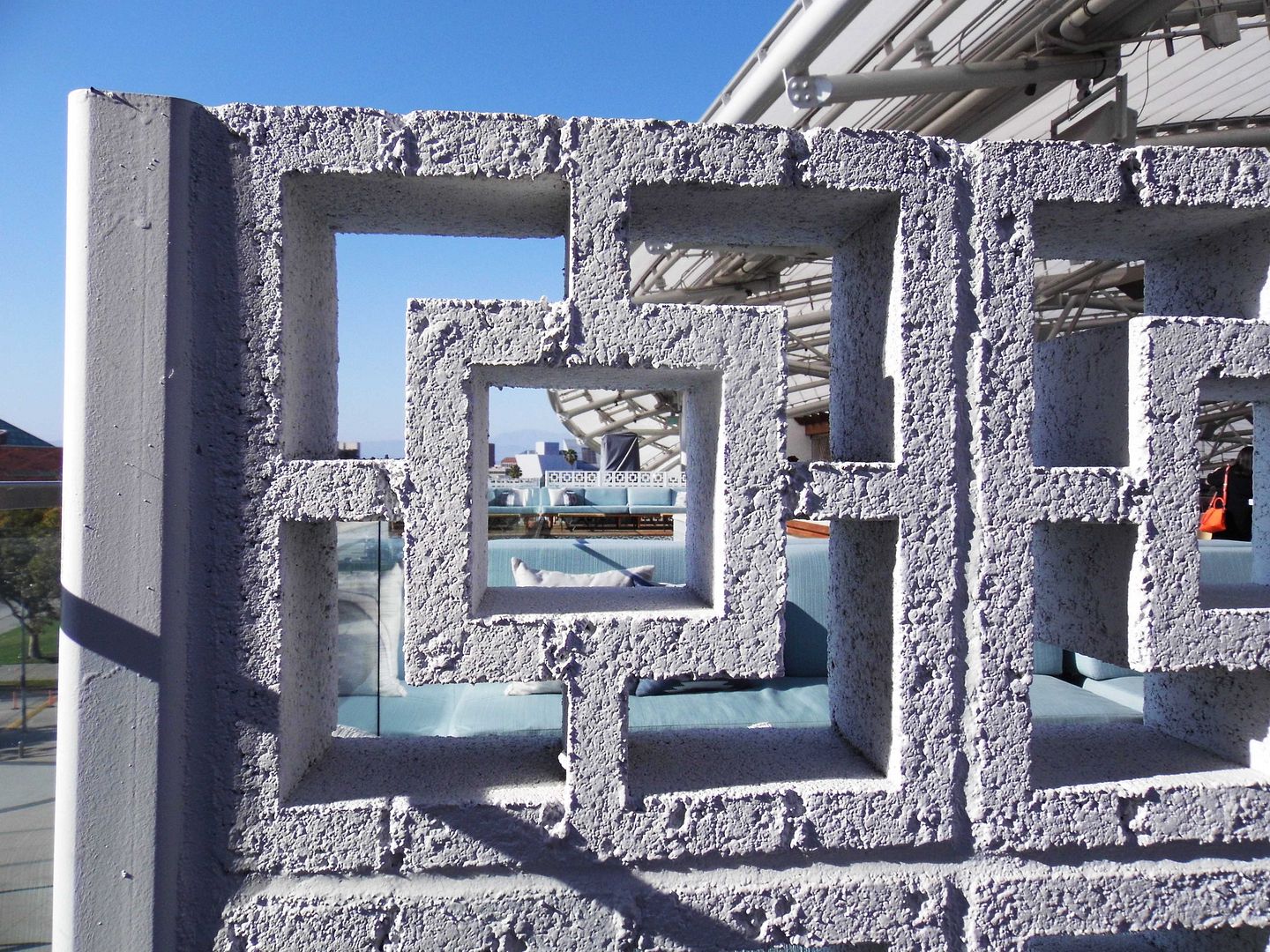 ...a
Palm Springs
-style upper level club with concrete breeze blocks...
...water features...
...tiled surfaces...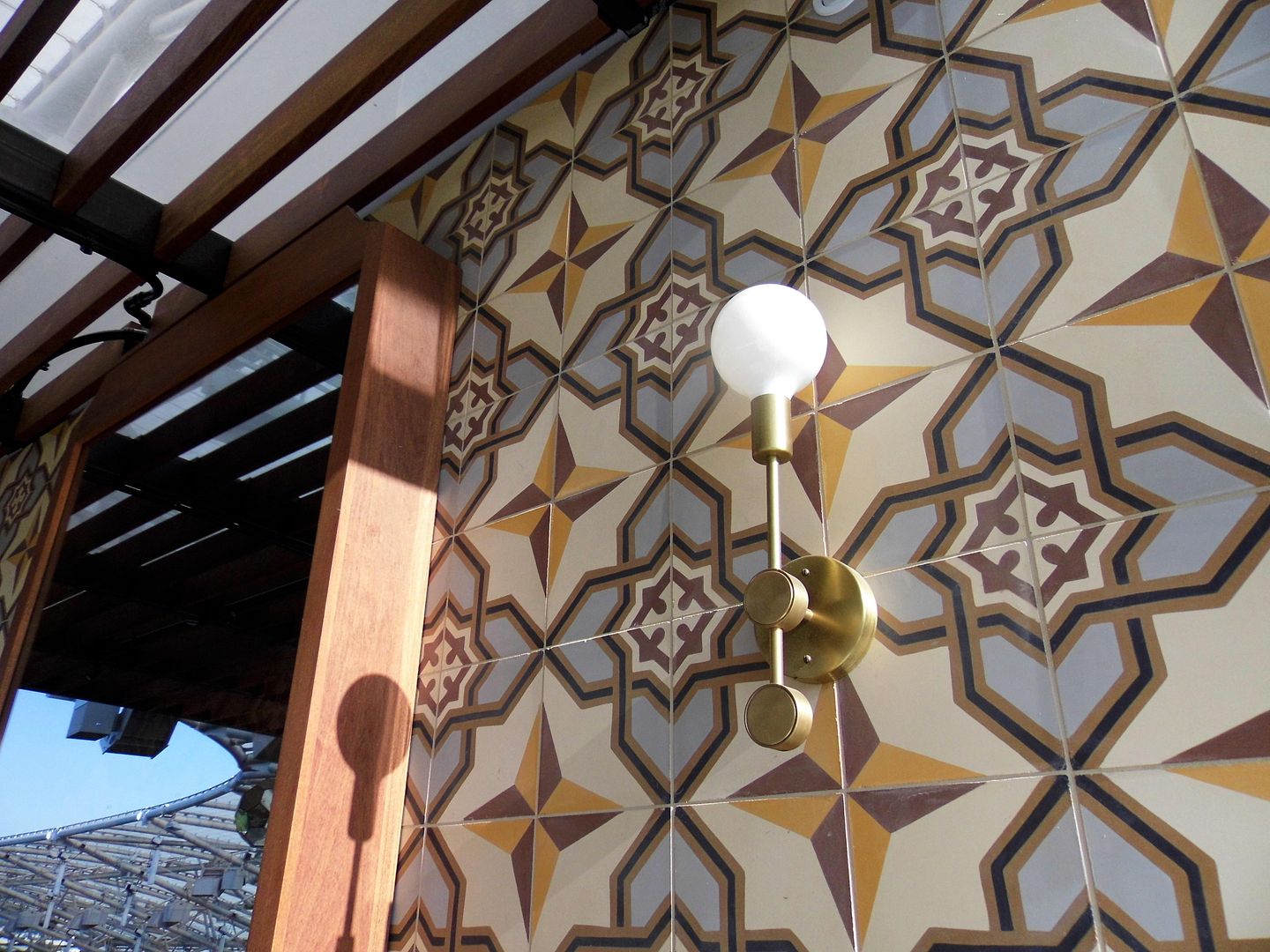 ...and shady lounge areas.
Plus the loge boxes give a pretty fantastic view, with a little bit of distance from the game mayhem.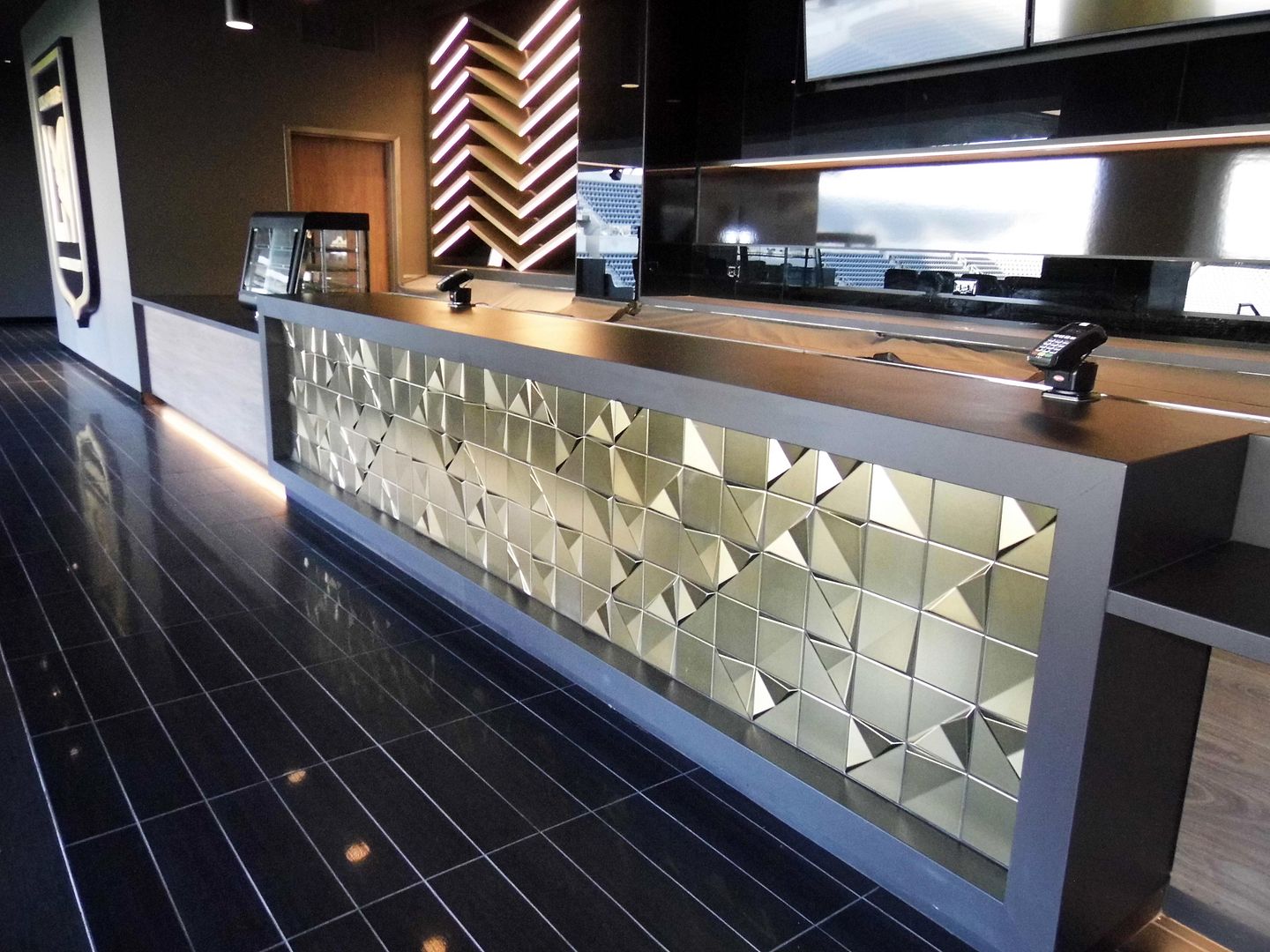 But for those who prefer to hang indoors—and don't really care about actually
watching
the game live on the field—there are plenty of kitchens, bars, and glam party spaces where they can throw down their Black Card and sign the bill without even looking at it.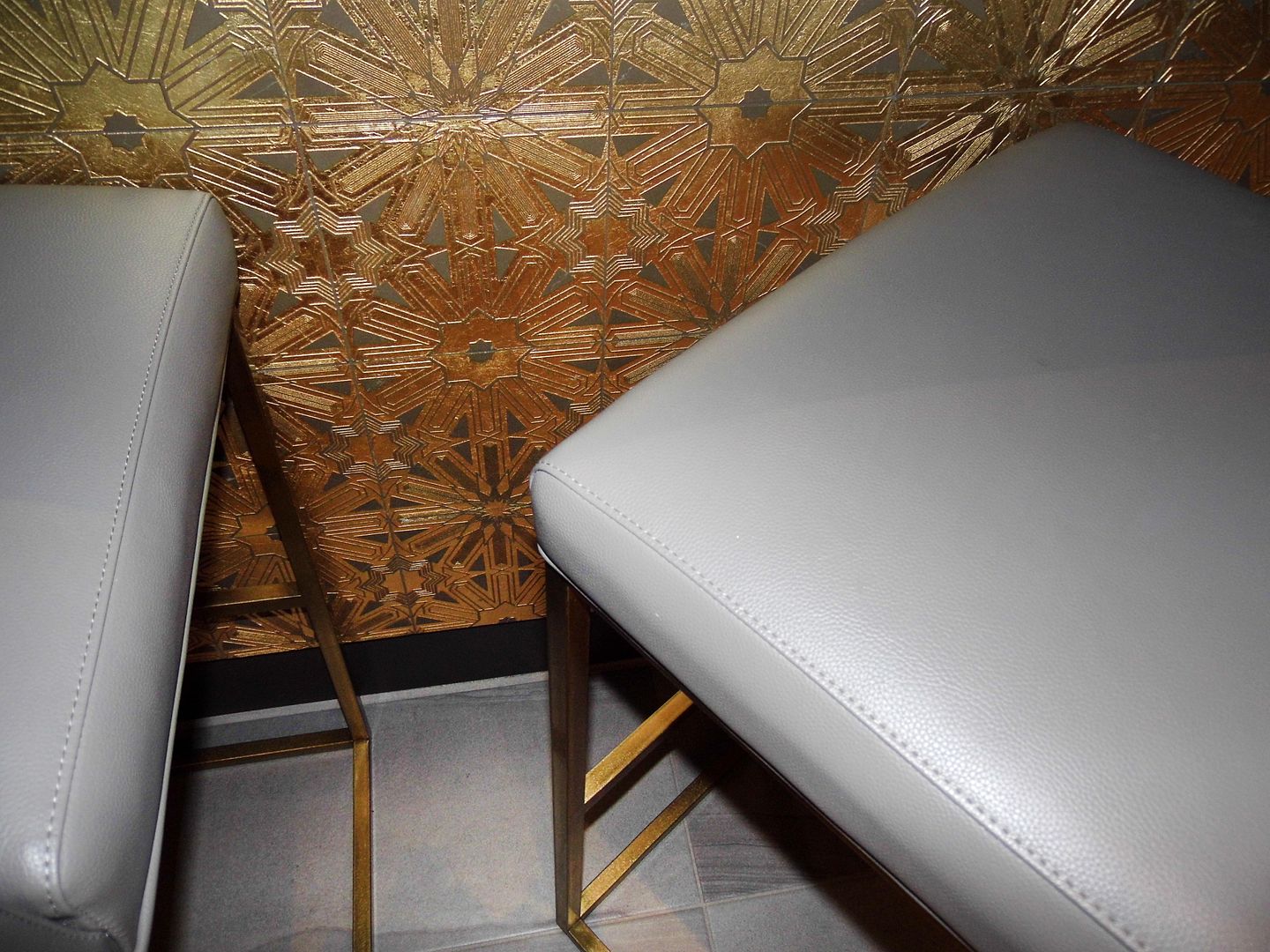 To be honest, soccer games aren't enough to keep this stadium in business all year. (Especially since soccer games are usually only about an hour an a half!)
So, Banc of California Stadium
[Ed: Now BMO Stadium, as of January 2023]
will also host boxing, lacrosse, rugby, and of course concerts.
It's the shiny new thing we've got right now. But the new NFL stadium in Inglewood (initially known as Los Angeles Stadium at Hollywood Park, now named SoFi Stadium at least for the next 20 years) is nipping at its heels, with a projected completion date of 2020.
Stay tuned for photos of the next shiny new thing, once it opens!
Related Posts:
Photo Essay: At the Center of A City of Stadiums
Photo Essay: LA Memorial Sports Arena, Upon Its Demolition
Photo Essay: LA's Art Deco Olympic Stadium (Updated for 2019)