The East Bay city of Hayward, California once had a large population of Japanese-Americans. But during World War II, they were sent to internment camps—like the detention center at the former
Tanforan Racetrack
in San Bruno, on the San Francisco peninsula.
You might not ever know it by visiting the city today—were it not for the Japanese Gardens, just beyond the Hayward Area Senior Center.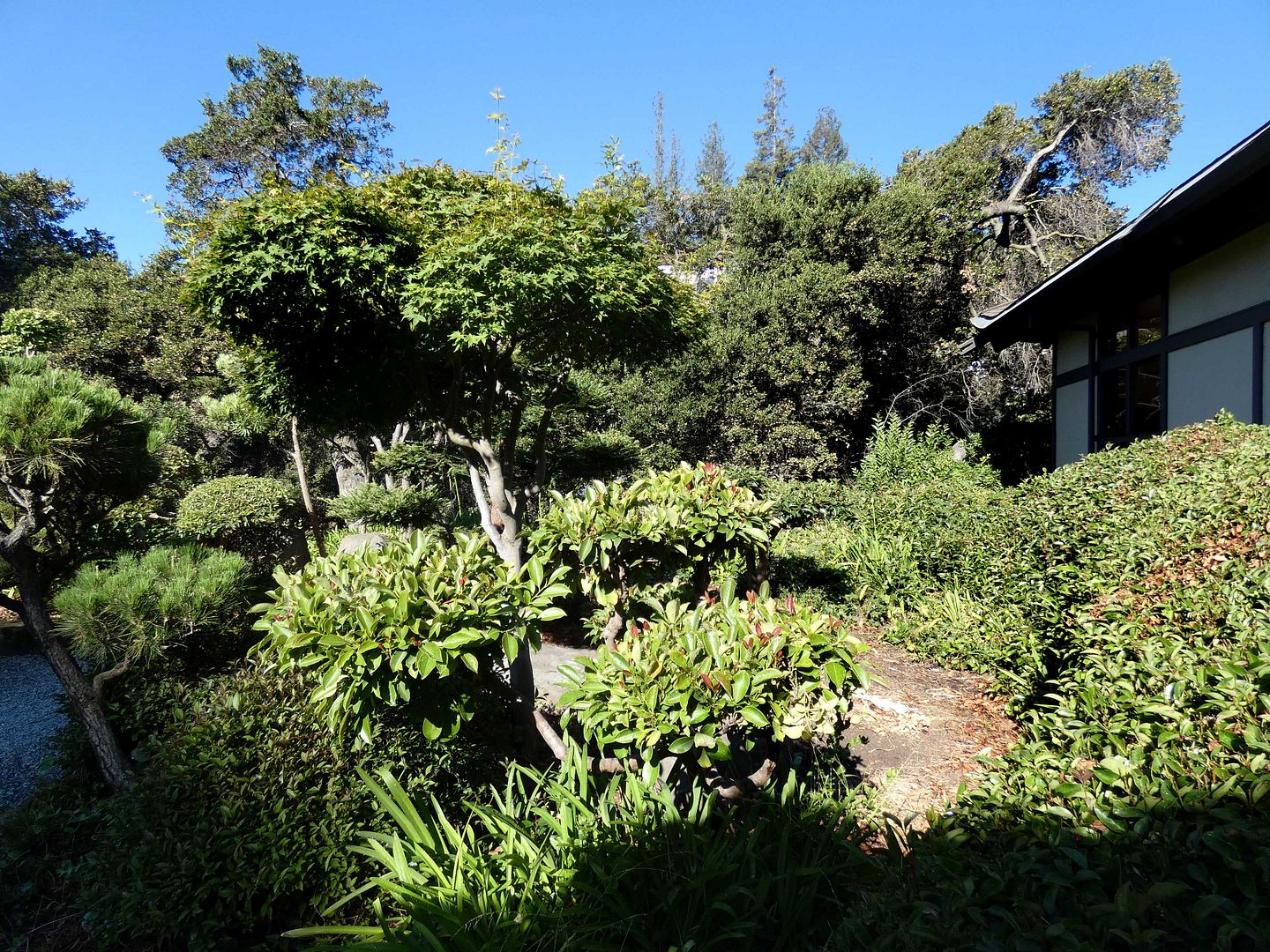 Dedicated by Hayward Area Recreation and Park District in 1980—under the direction of Park Superintendent Wesley T. Sakamoto—they say it's the oldest public Japanese garden in California that was designed using the principles of traditional Japanese Garden art. (
Ed:
I guess
Storrier Stearns
doesn't qualify because it was private? Or the San Francisco tea garden didn't follow Japanese tradition enough?)
It was the creation of late landscape designer and Japanese master gardener Kimio Kimura, who built it using many California native plants and stones...
...on 1.5 acres of property that had been Hayward High School's Botany Grounds, the site of its agricultural studies program (1913 to 1962).
The garden's current caretaker, Manuel Burciga (Burciaga?), learned from Kimura himself—and continues to practice the principles of "Kimurascape."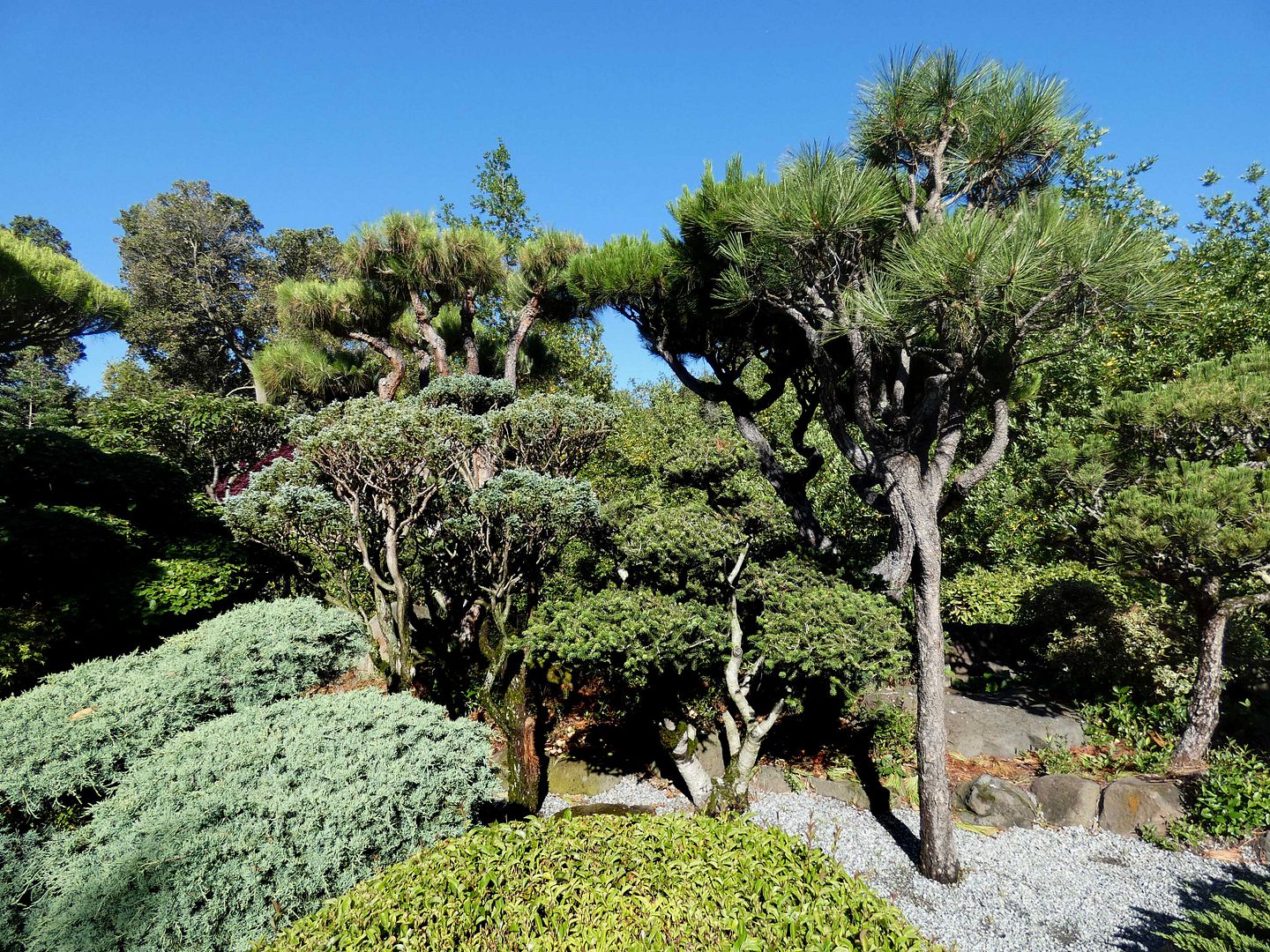 Senior Center staffers told us that he pretty much singlehandedly maintains all 4,500 trees and shrubs...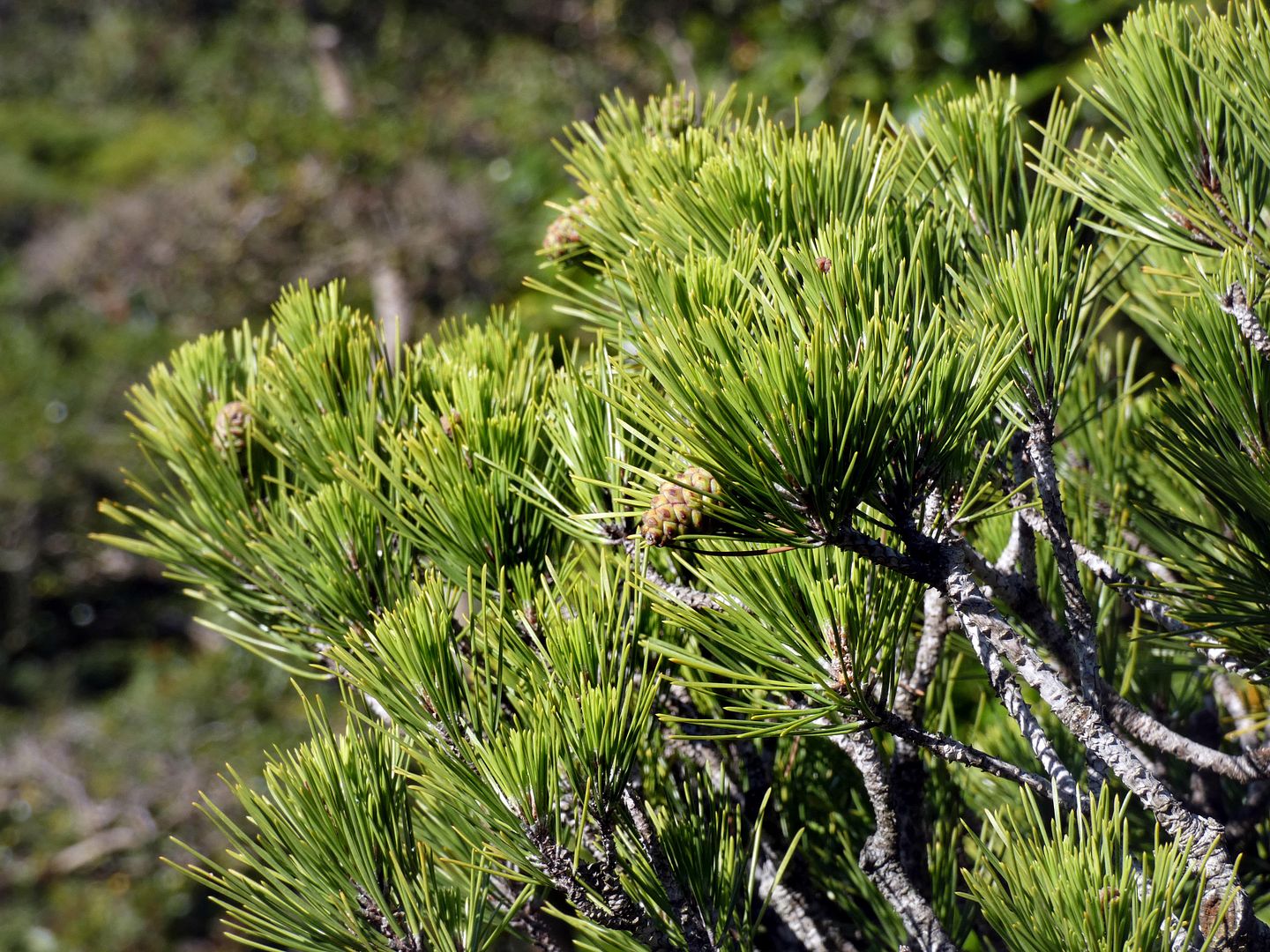 ...which include Japanese black pine, plum pine (Podacarpus), incense cedar...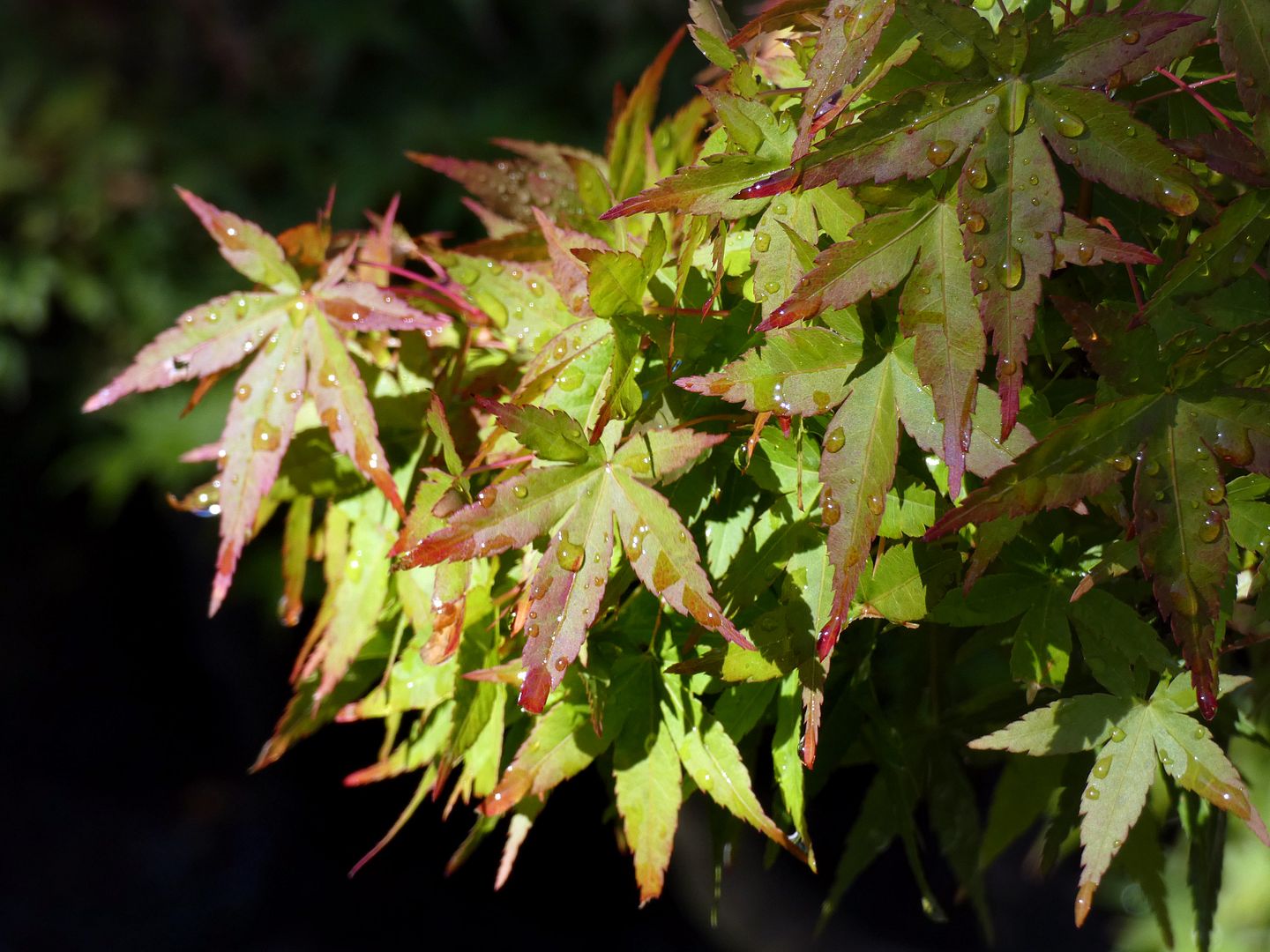 ...Japanese maple, and junipers, as well as mondo grass for groundcover.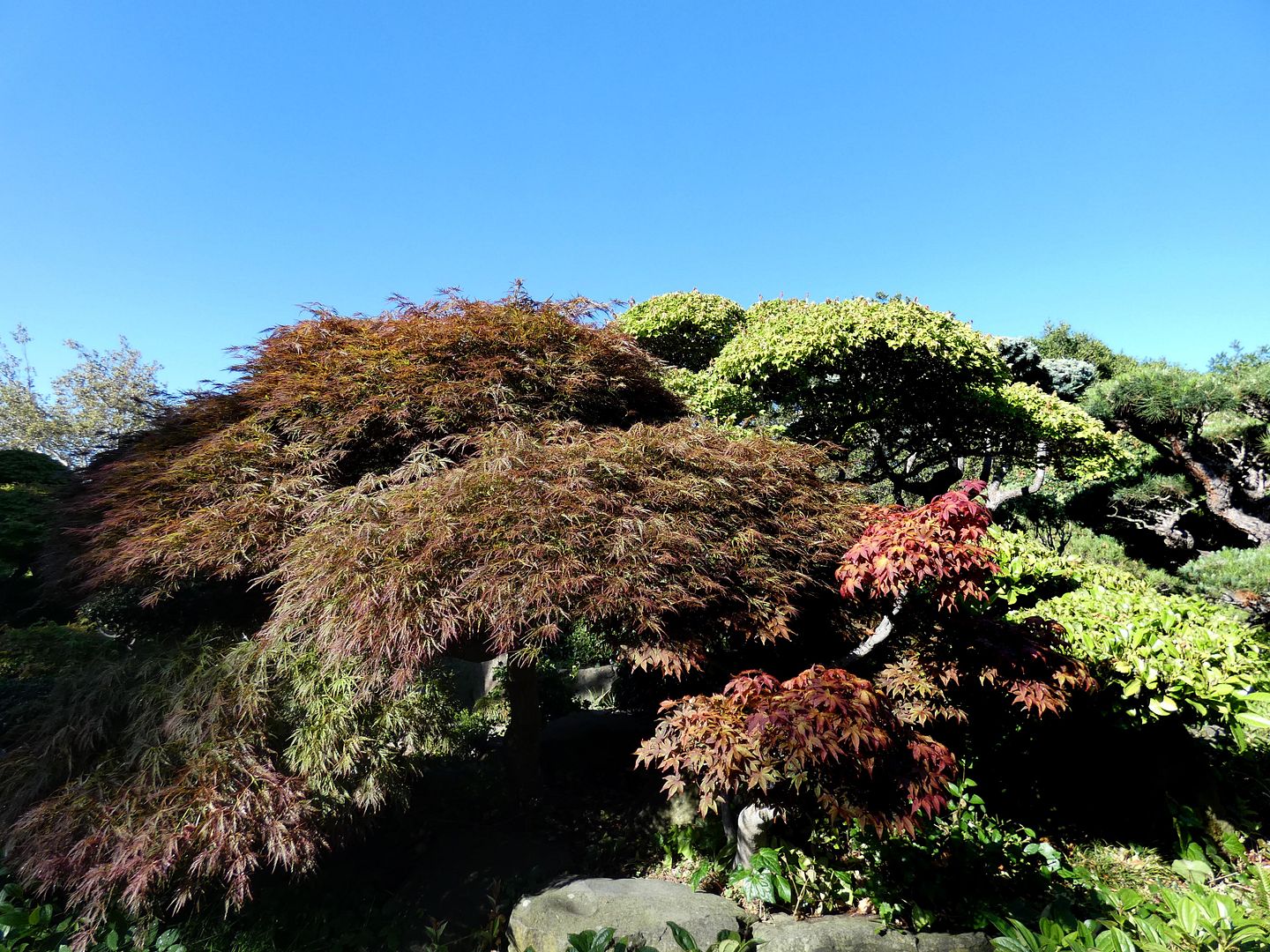 Most of them require regular pruning...
...as none of them are allowed to grow very tall.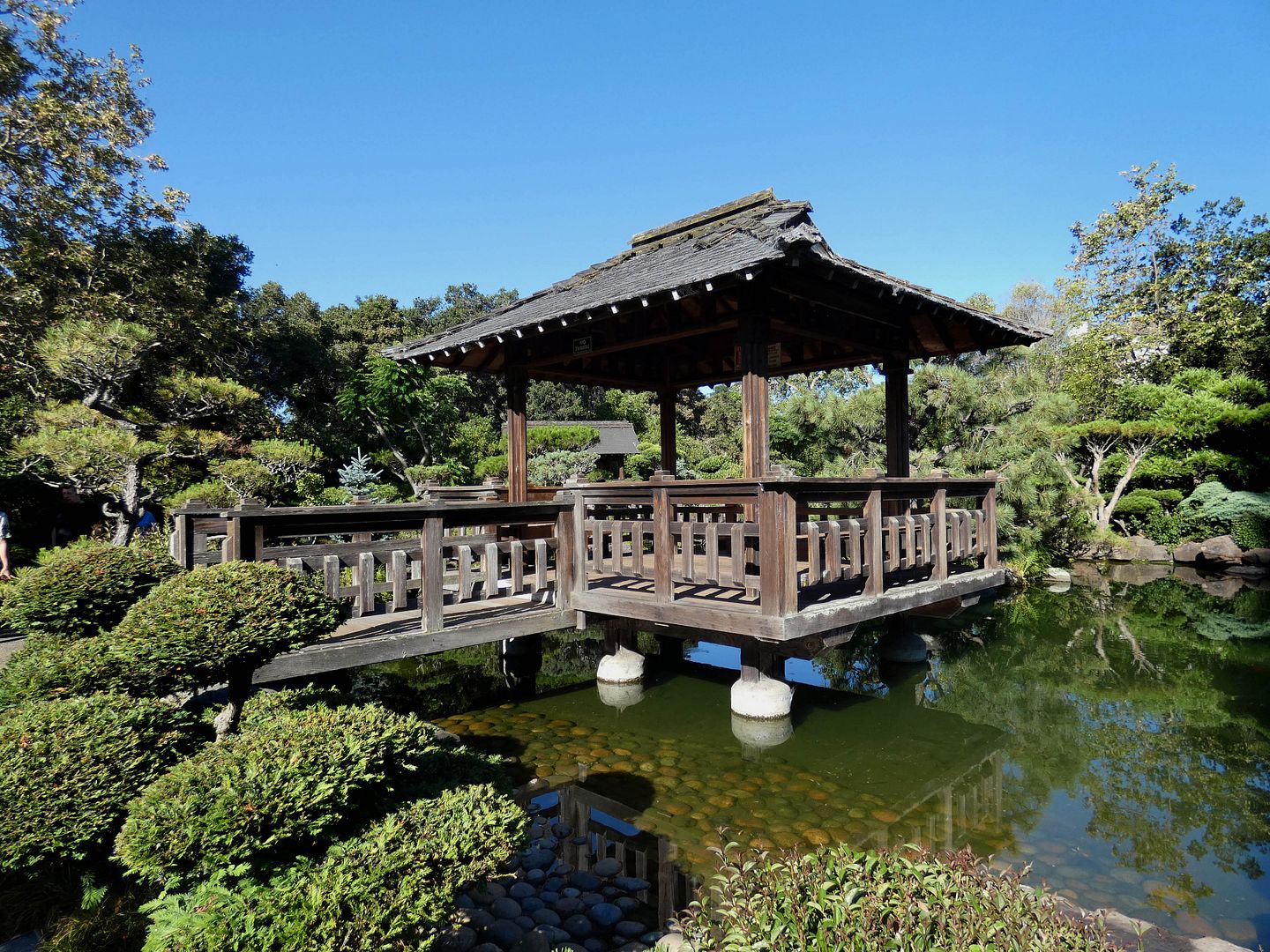 While creating the garden, Kimura also constructed the teahouse, observation decks overlooking the Castro Valley and San Lorenzo creeks, and a bridge...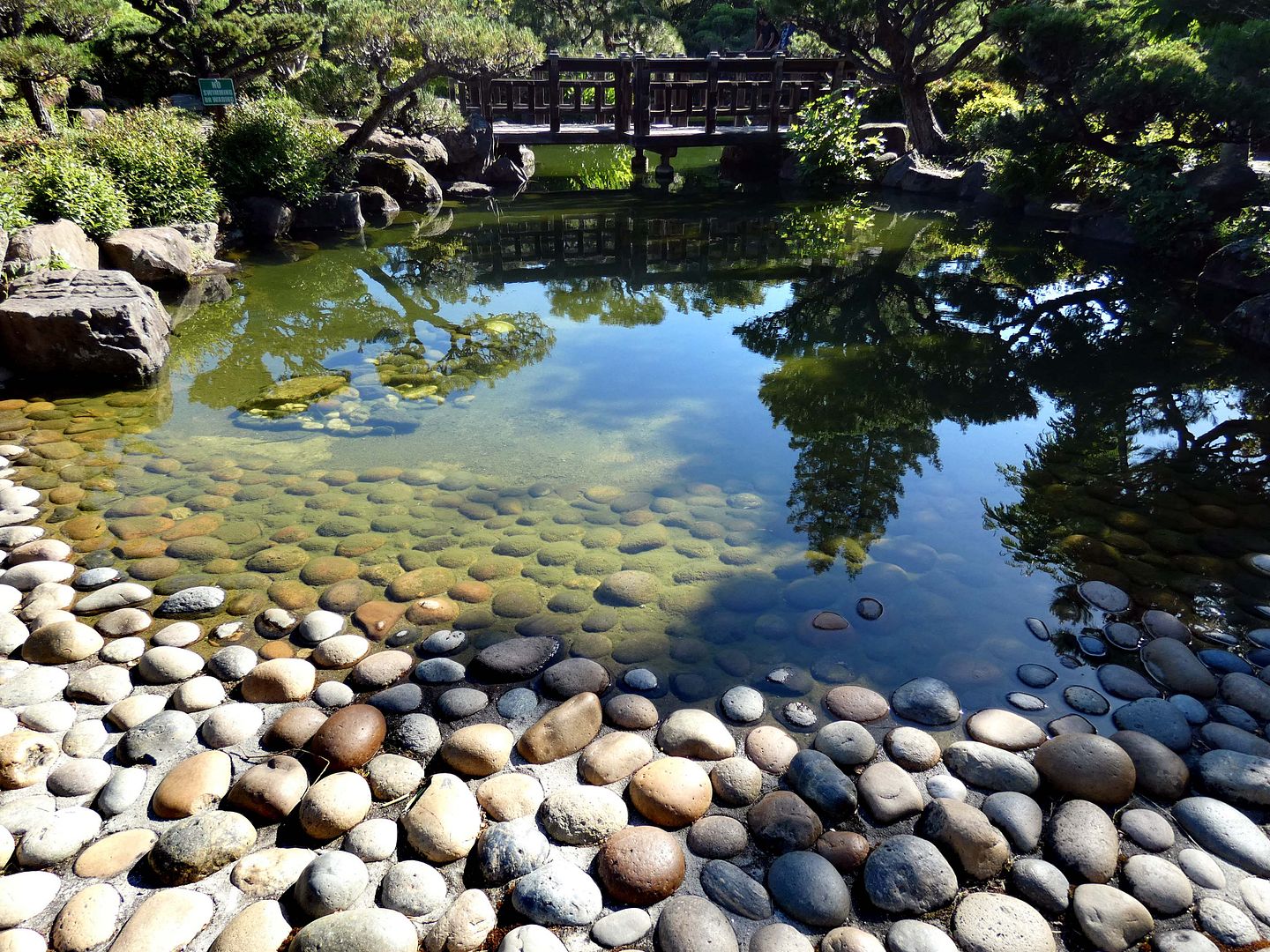 ...using no wood stains...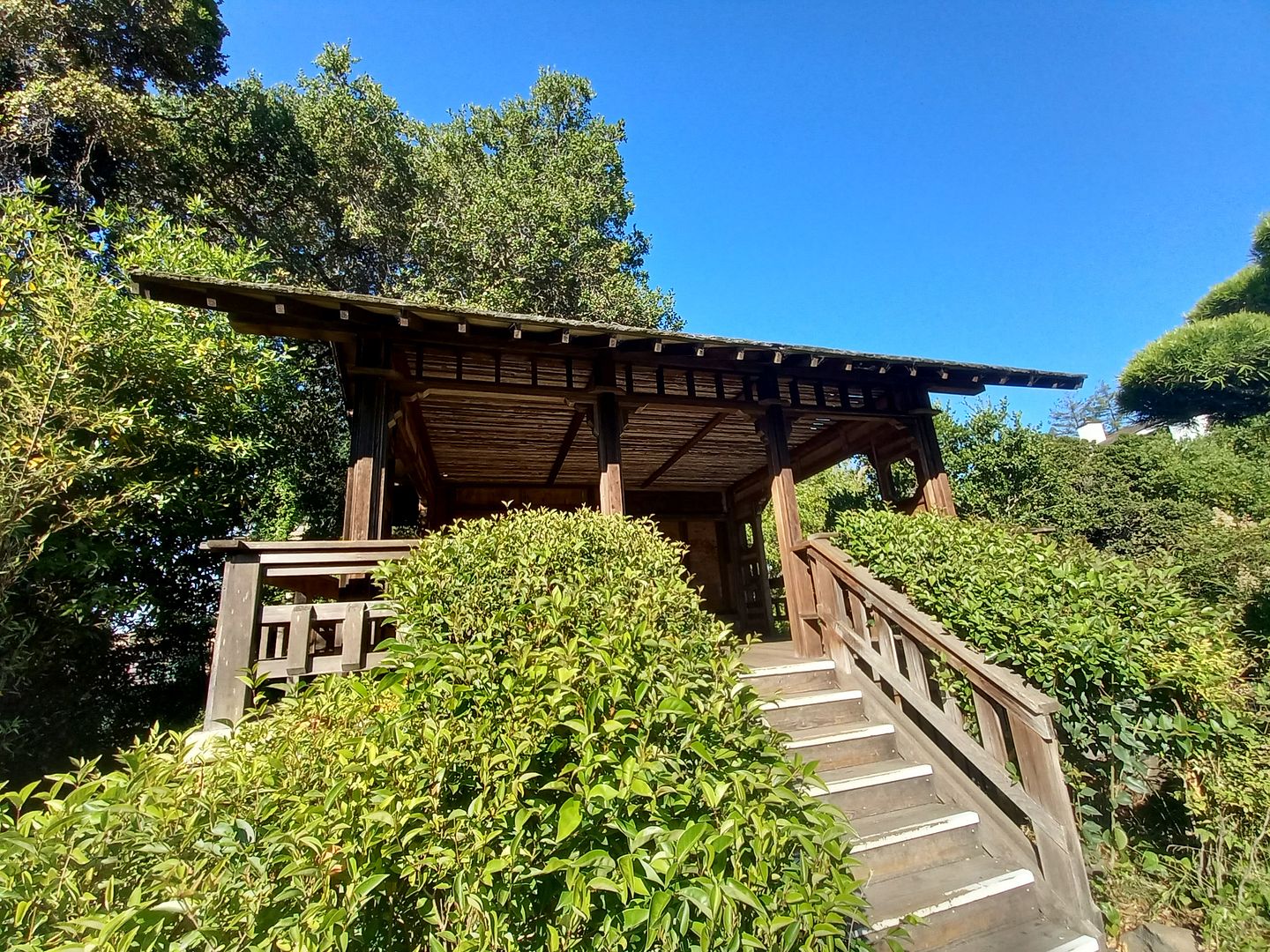 ...but aging the lumber to look as though it had been there a very long time.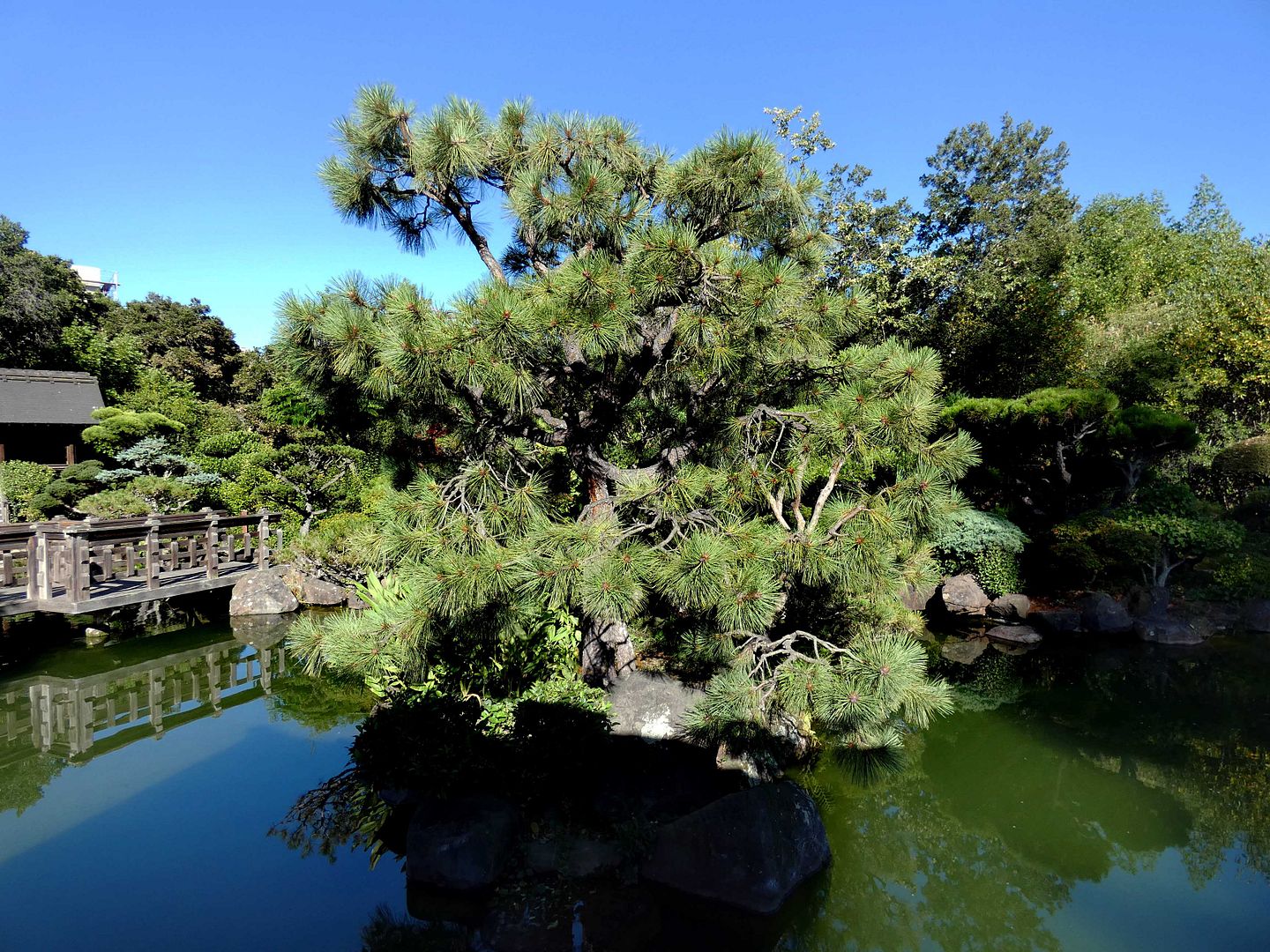 Upon the garden's opening, actor and professional wrestler Kinji Shibuya, a local Hayward resident until his death in 2010, donated giant koi in the surrounding pond. Koi conceivably could live 25 to 35 years—so it's doubtful that any of the ones swimming there today are anything but descendants or new additions.
On either side of the pond, there's a lower and an upper loop to wander, with plenty of opportunities for solitude...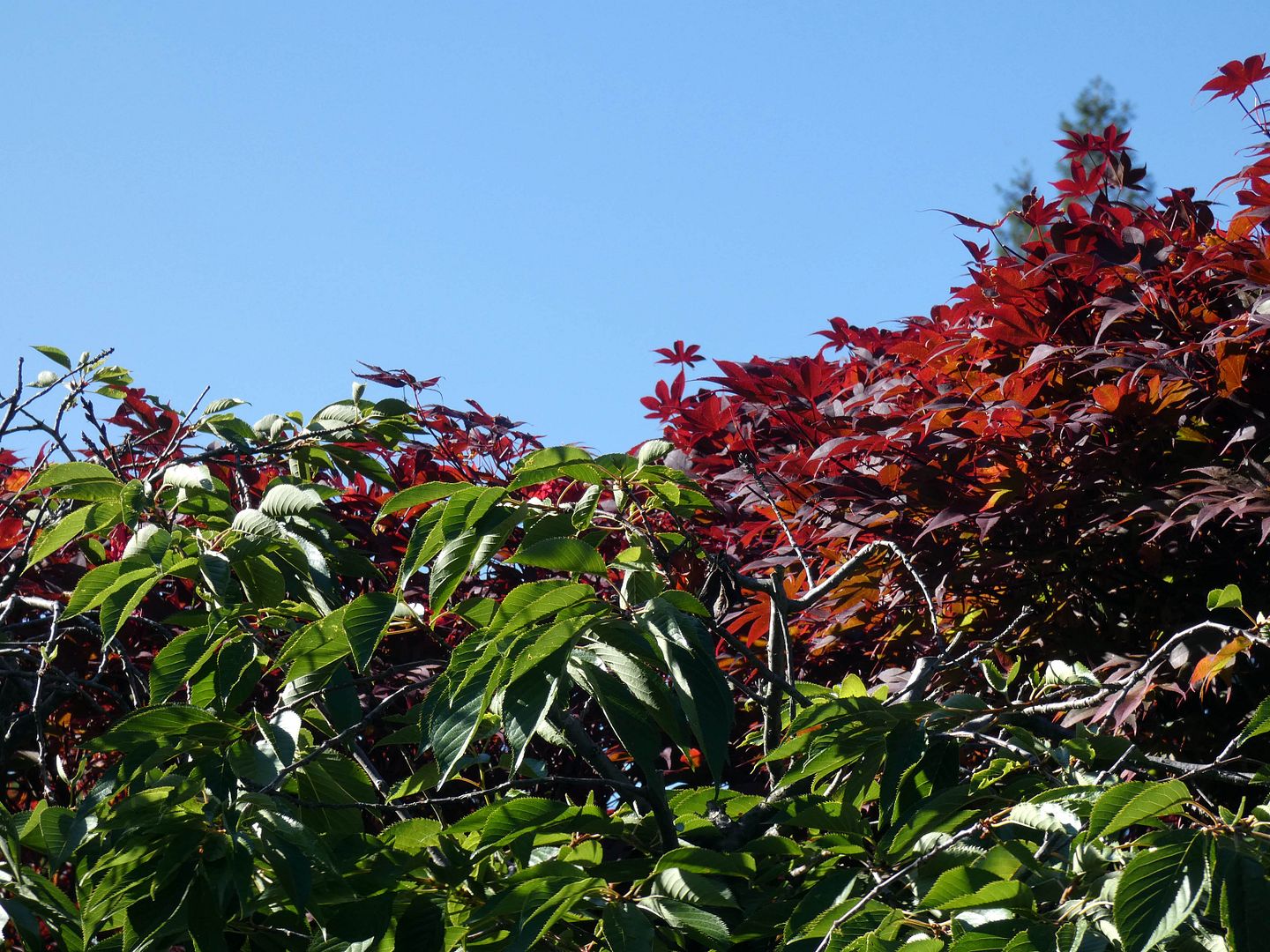 ...at least, in the early morning when it first opens...
...and the dewdrops still cling to leaves and the silky strands of spiderwebs.
A perfectly lovely stop before heading out of town and back to LA.