With the
Navy Bridge Run
starting at 8 a.m.—and me having to come down to San Diego from LA—I needed to book a local hotel room for the night before. Ideally, one that would be either walking distance or a trolley ride from the starting line (as parking there would either be impossible or just grossly expensive).
I also needed to make sure I'd get a good night's sleep the night before. I was worried enough about completing the race (even just walking it) and didn't need any extra factors working against me.
In the past in San Diego, I've stayed everywhere from the budget-friendly Dolphin Motel on Point Loma (literally a fisherman's motel) and Motel 6 to the historic Sofia Hotel and Hotel Palomar and the luxury U.S. Grant.
And then in my search, I came across one hotel in Downtown San Diego I hadn't heard of before: The Guild Hotel, which opened in 2019. (From 2003 to 2014, the property was home to a hostel called the 500 West Hotel.)
Owned by Marriott and operated as a luxury boutique hotel, it's located in a former YMCA building for the Army and Navy—which made it just seem perfect for a stay on a
Navy-related trip
.
Driving west down Broadway, the first thing I saw was its circa 1948 rooftop sign, with the phrase "ARMED SERVICES" set against the YMCA red triangle. (It
used
to revolve. I don't know when it stopped.)
The late afternoon sun made it look really inviting...
...and also somewhat imposing.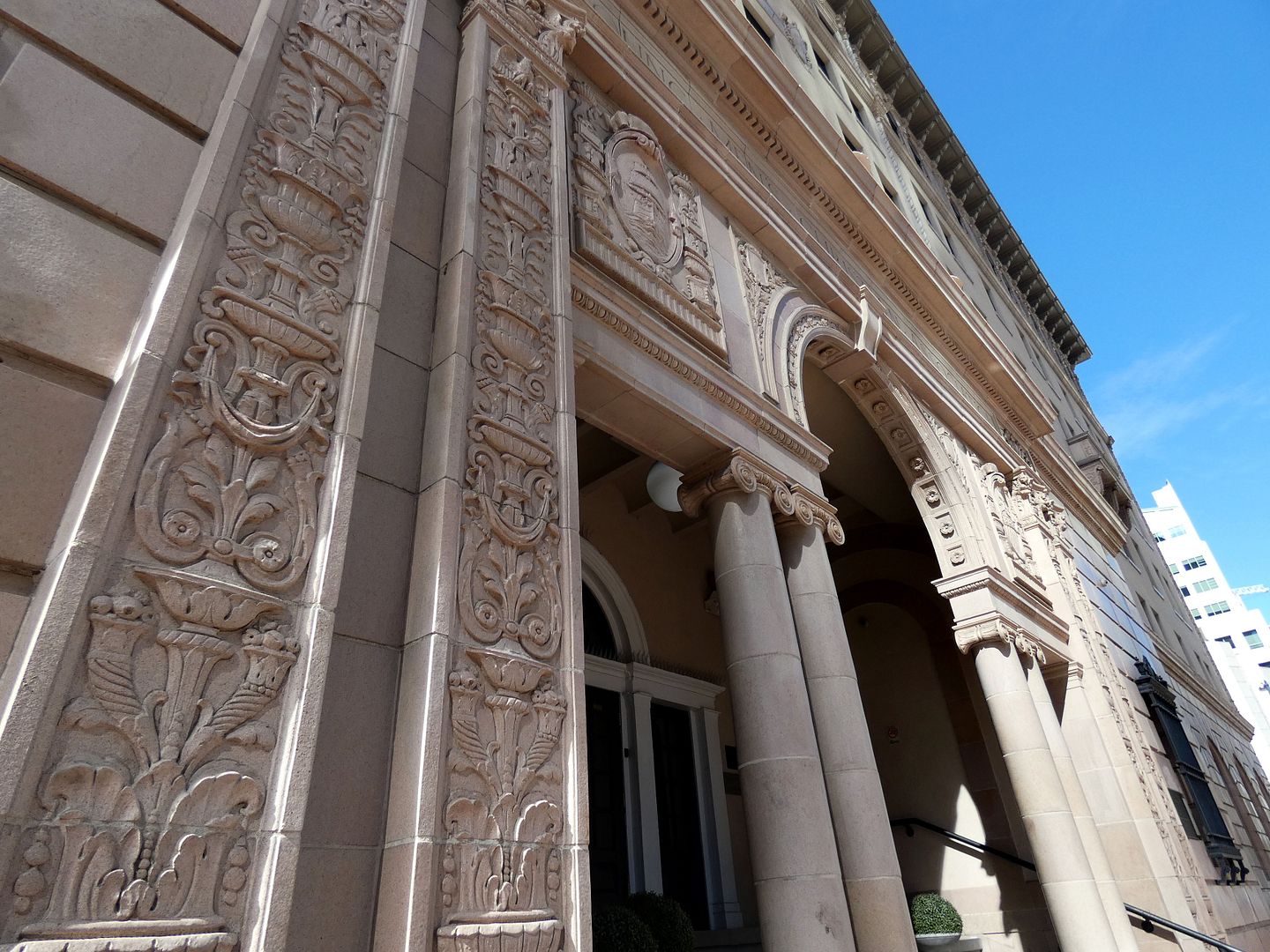 This YMCA was designed for the locally-stationed military personnel who wanted to live in the downtown area while off-duty. Reportedly, its front doors were never locked.
The San Diego YMCA had been founded in 1881—but this outpost wasn't completed until 1924.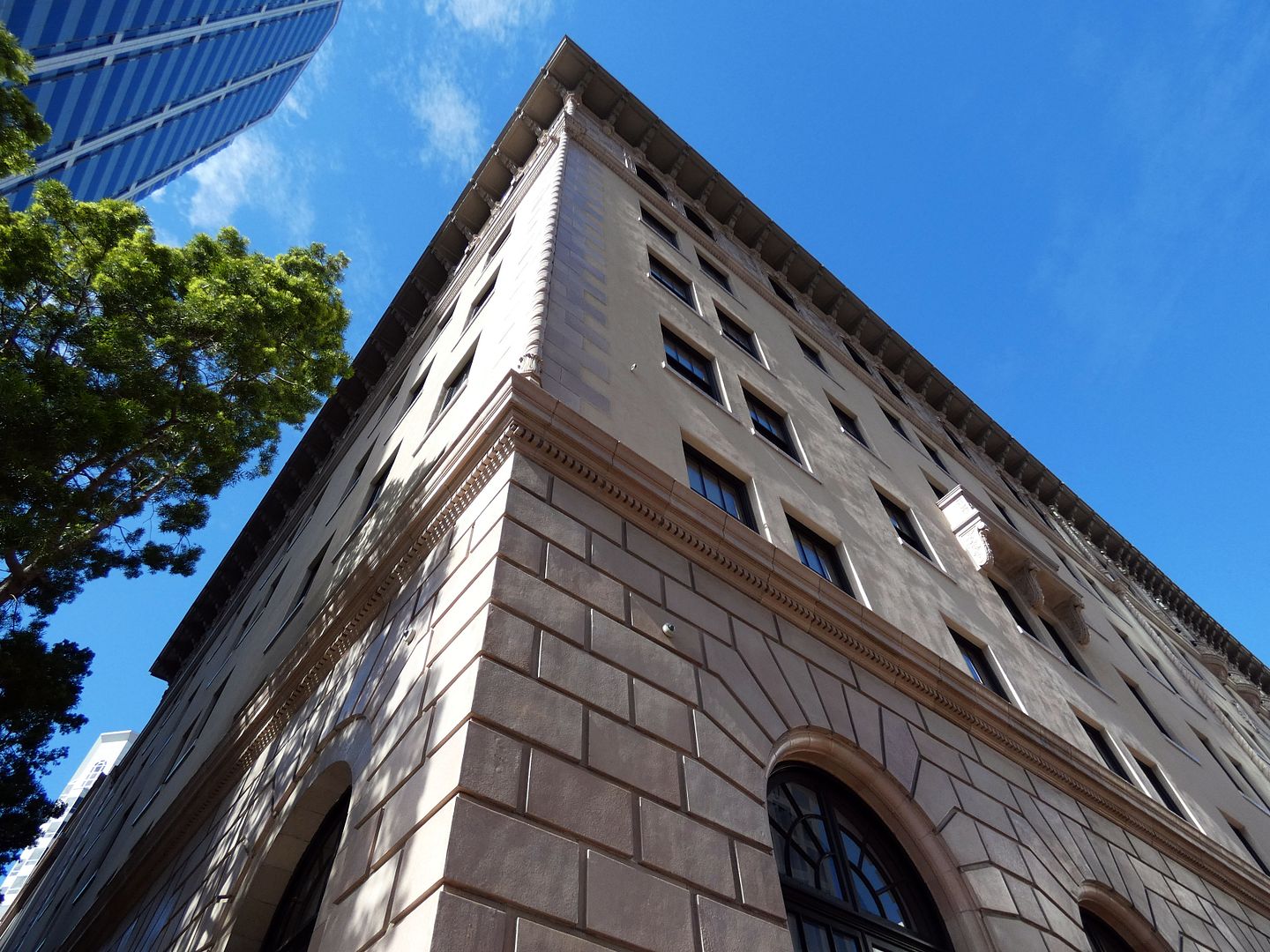 By 1931, the Armed Services YMCA at 500 West Broadway had among the
highest visitation in the country
. By 1934, it had received its 10 millionth visitor. But attendance declined dramatically in the 1970s and '80s.
Architect Lincoln Rogers and his associate Frank ("F.W.") Stevenson borrowed heavily from the
Bertram Goodhue
-designed structures for the San Diego 1915 Panama-California Exposition in Balboa Park, incorporating Churrigueresque and Romanesque elements on the façade of their Italian Renaissance creation.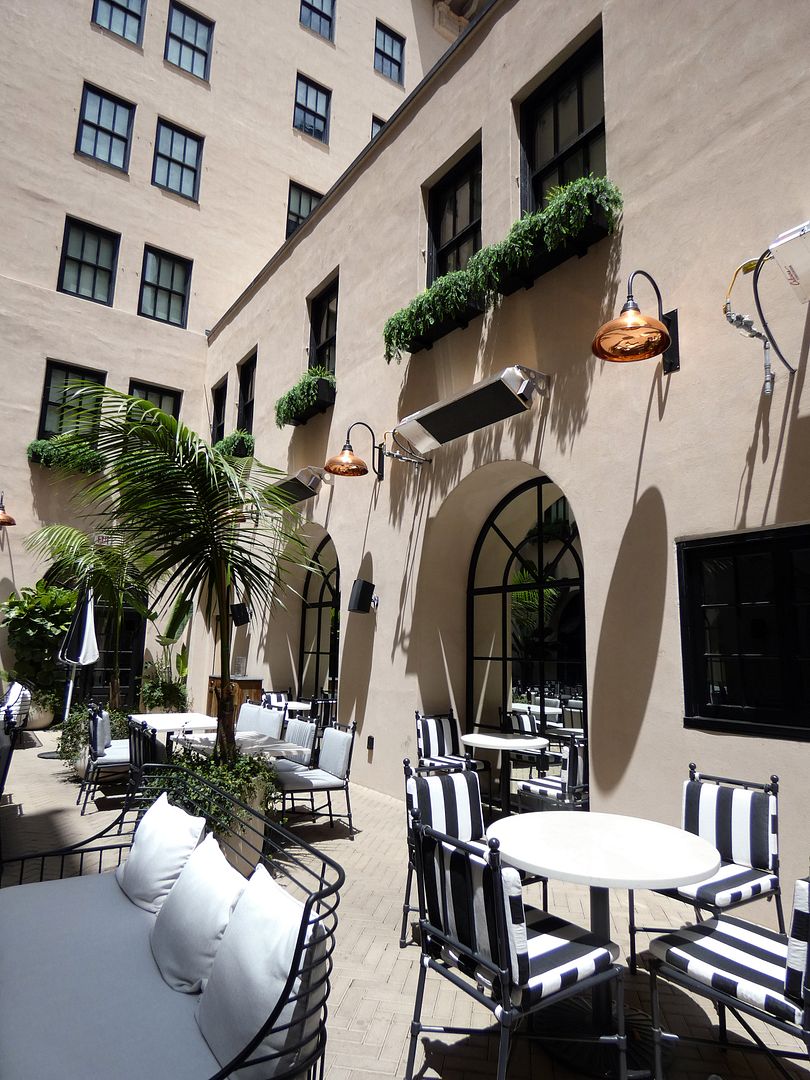 The interior-facing walls of the YMCA courtyard are much more plain and utilitarian—though the hotel has done a nice job of setting up an outdoor cafe out there.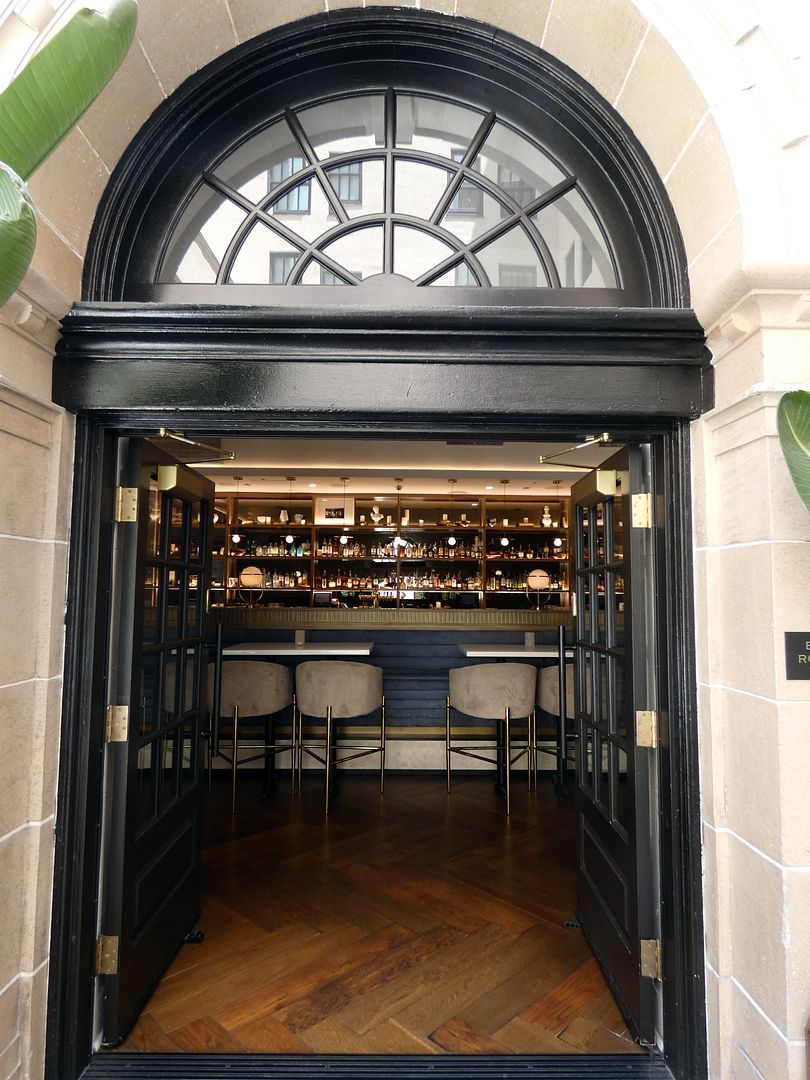 From the patio, you can enter directly into the foyer...
...now used as the hotel's bar (though long gone are the former soda fountain and billiard room).
Take a tiled stairway down from the hotel lobby just off the front entrance (which was blocked off for years)...
...past a historic window...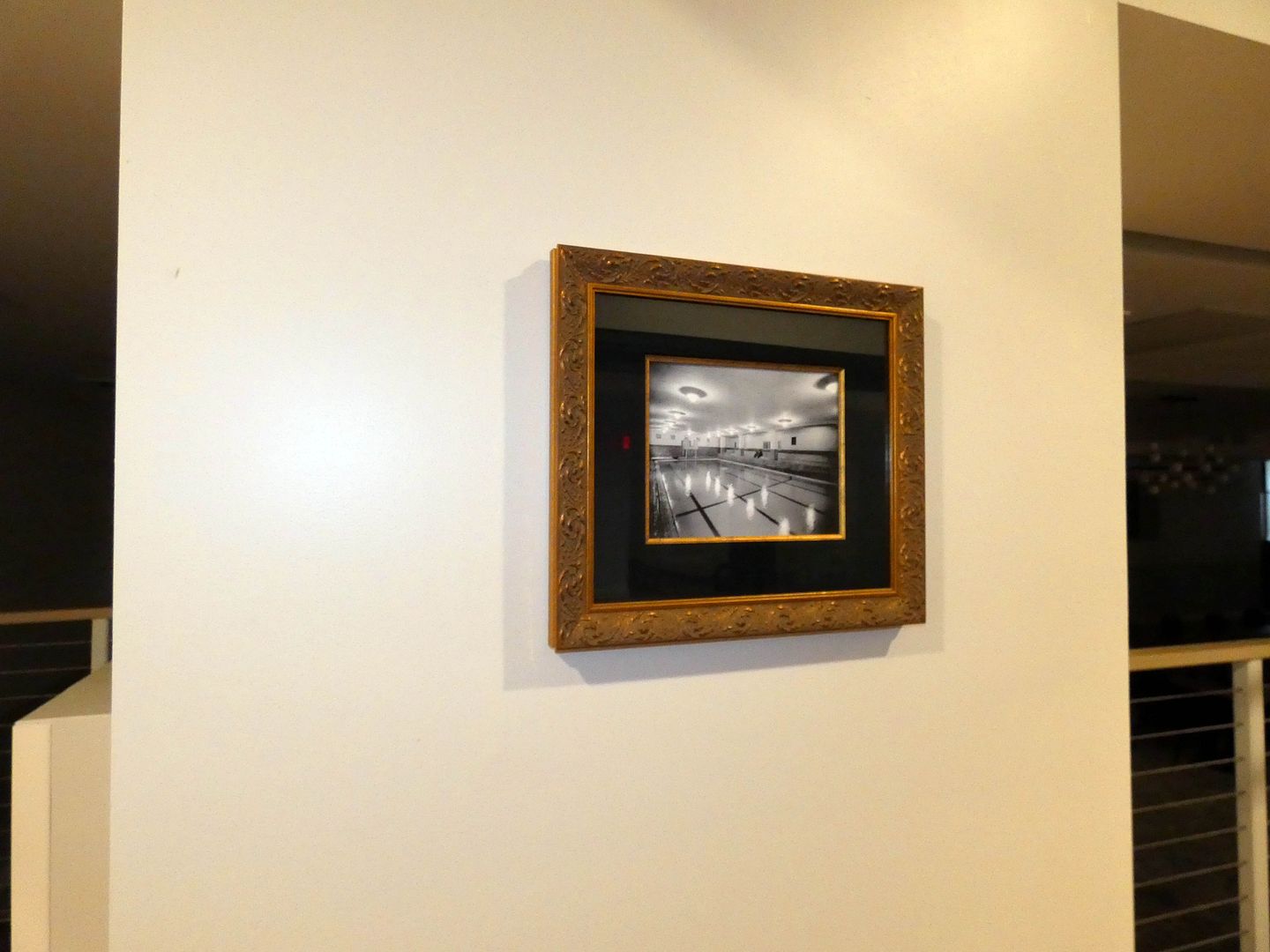 ...and you'll reach the basement level, where Army and Navy servicemen could participate in recreational activities, like swimming.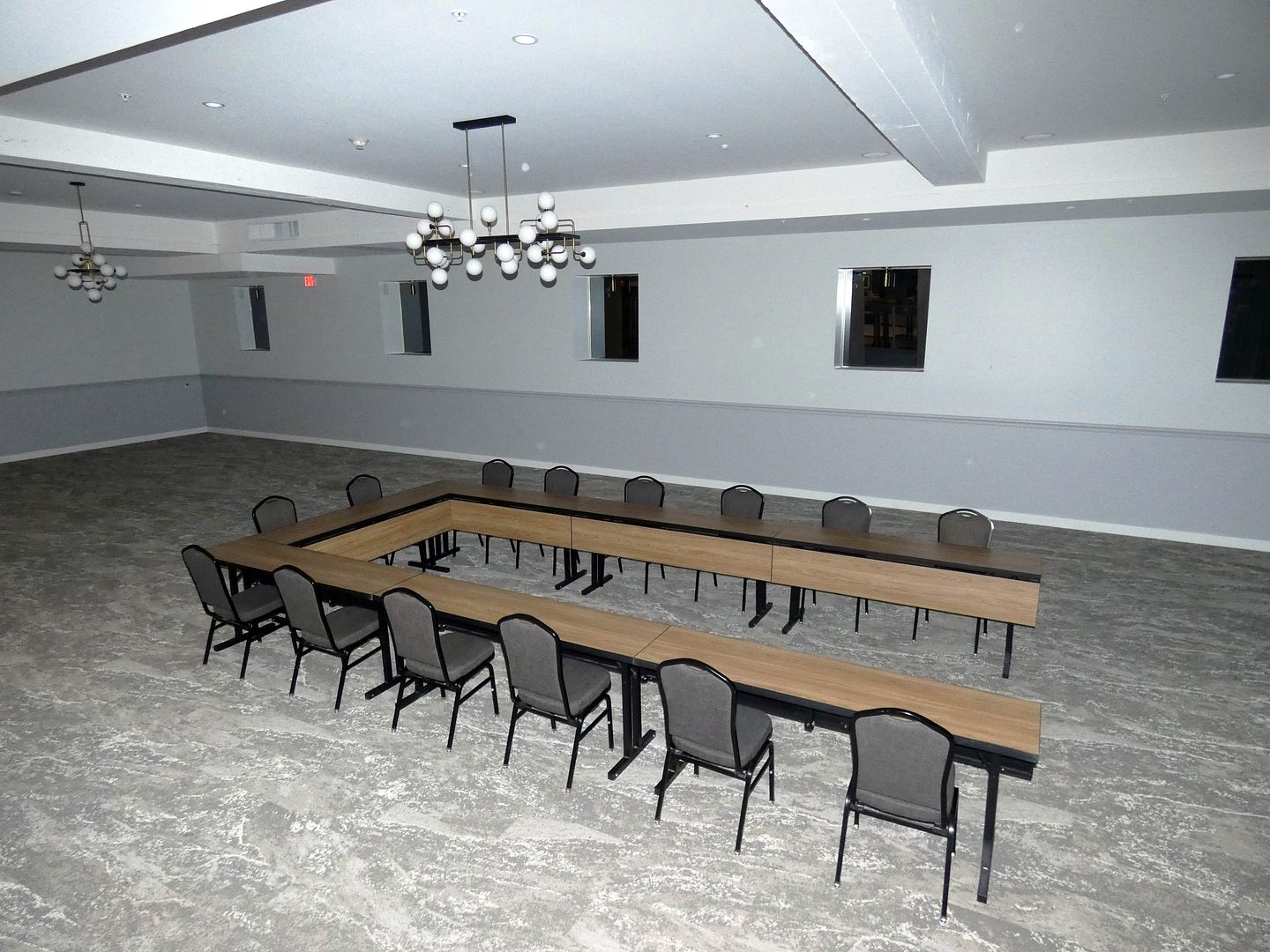 Unfortunately, the indoor Olympic-sized pool has been converted into a ballroom and the blue tile is gone.
But there are nice vintage touches in the hotel's fitness center, like the raw, exposed concrete ceiling beams...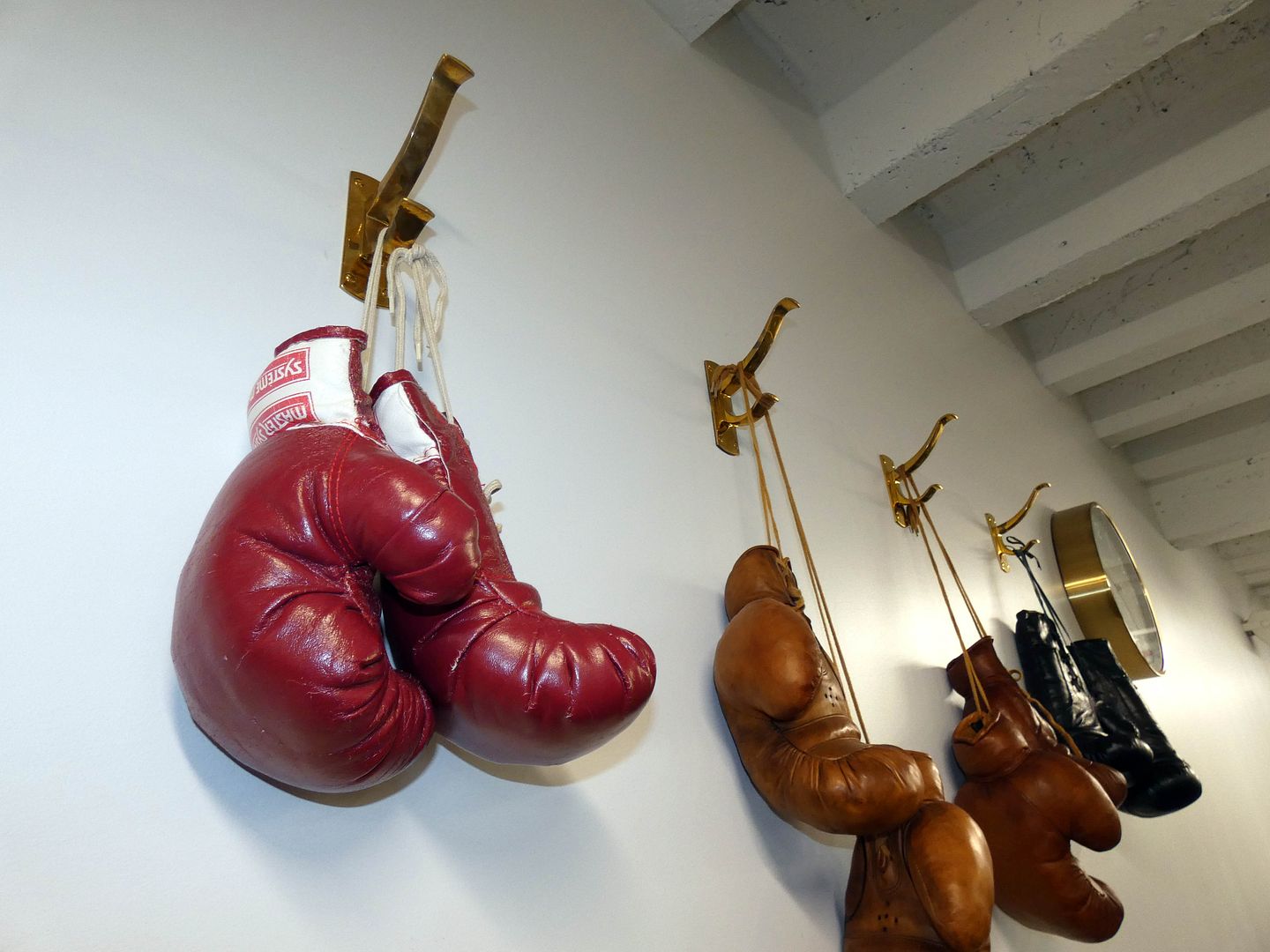 ...and a few antique sets of boxing gloves on display.
Upstairs on the fifth floor (fortunately situated high enough for me not to hear the wedding happening downstairs in the
former basketball court
)...
...down a fairly utilitarian, dormitory-style hallway...
...I reached my comfortable but no-nonsense room...
...subtly decorated with a hat tip to the building's original purpose, thanks to a painting by artist Sormeh Rienne.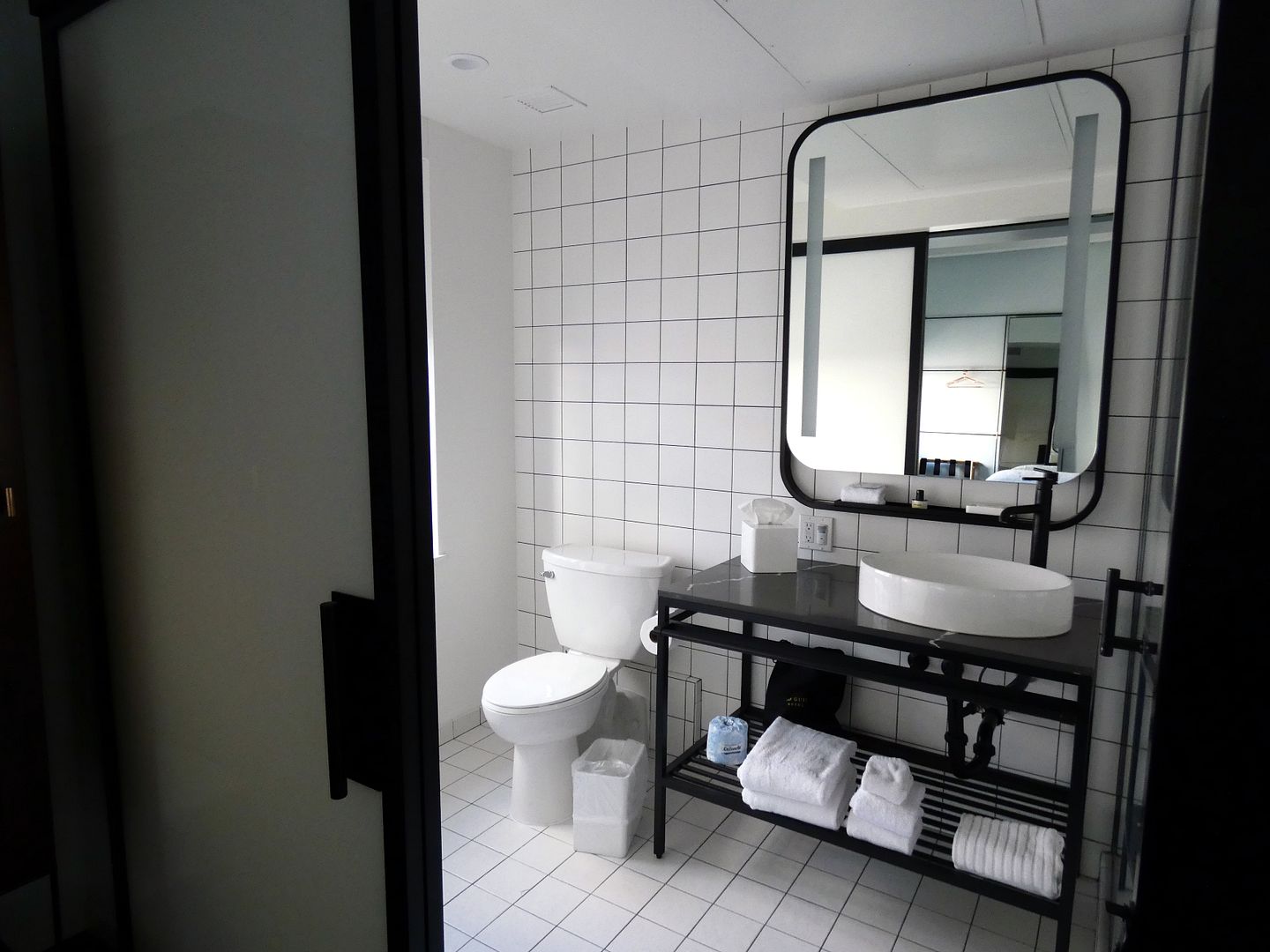 I can't imagine the rooms of "the Y" were this nice. (And in fact, those who stayed here back then had to share bathrooms.)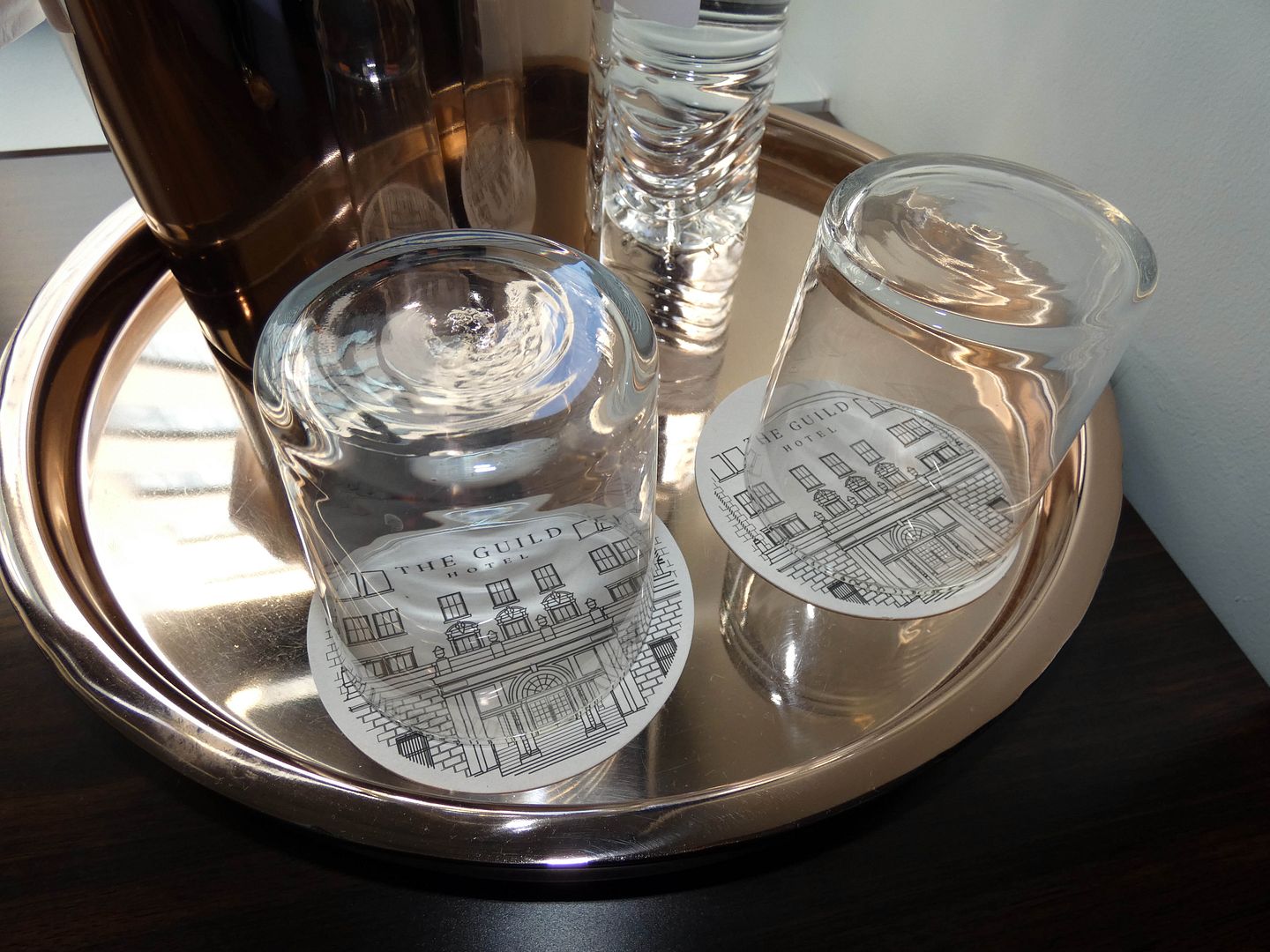 I just love adaptive reuse—and I'm glad to see that this luxury hotel embraces its history, retaining some historical elements (earning it a San Diego Architectural Foundation preservation award in 2020) while updating others for the modern traveler.
I'd like to note that I stayed at the hotel on my own and wasn't comped or given special treatment. (I'm rarely hosted anywhere, ever, and instead go where I want and foot the bill.) But regardless, the hotel staff made me feel pretty special—letting me come back after the race for late check-out so I could shower and change.
I normally wouldn't splurge on luxury overnight accommodations—but this was a unique circumstance. (And I had a significant credit to redeem on Hotels.com.)
Besides—whenever I can, I choose a hotel that I can tell a story about.