Georges Le Mesnager was an immigrant French winemaker who arrived in Southern California in 1885-6 and purchased land in the Dunsmore Canyon area of La Crescenta—formerly known as Las Flores Canyon, now known as Deukmejian Wilderness Park.
At the time, the canyon was wild and steep—but nevertheless, Mesnager tried to develop the land, planting vines and growing wine grapes there.
In 1905, his son Louis began building a stone barn primarily to be used as a stable and a storage facility—not only for vineyard equipment but also to store the grapes that would be shipped off to the family's winery at Main and Mesnager Streets in Downtown Los Angeles, a couple of hundred feet away from the west bank of the LA River.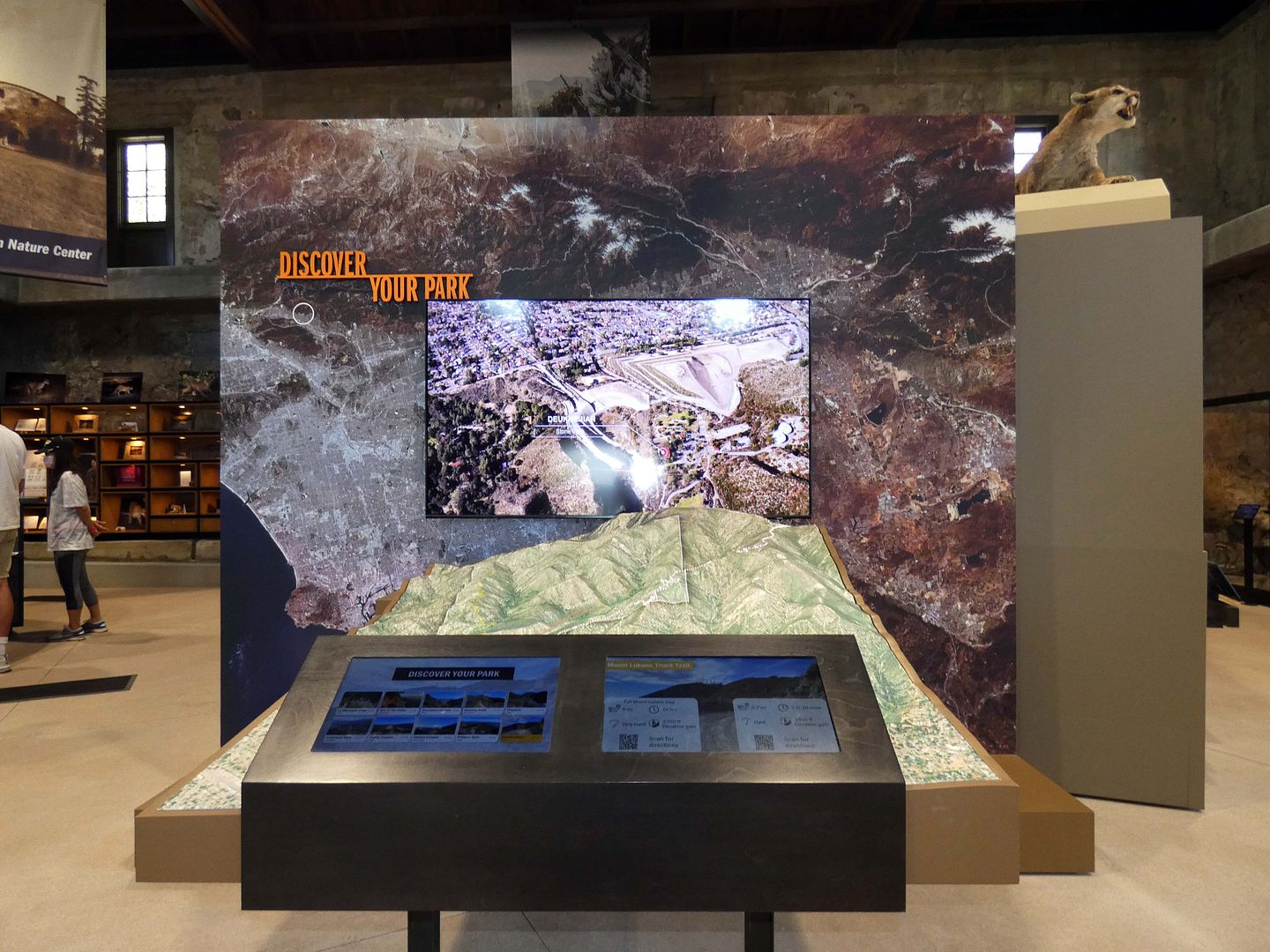 The first time I saw the stone barn many years ago, there was nothing there but a dirt floor. In 1933, a wildfire had gutted it, leaving only the original stonework. Subsequent rains brought massive flooding, with mudslides and other debris flows.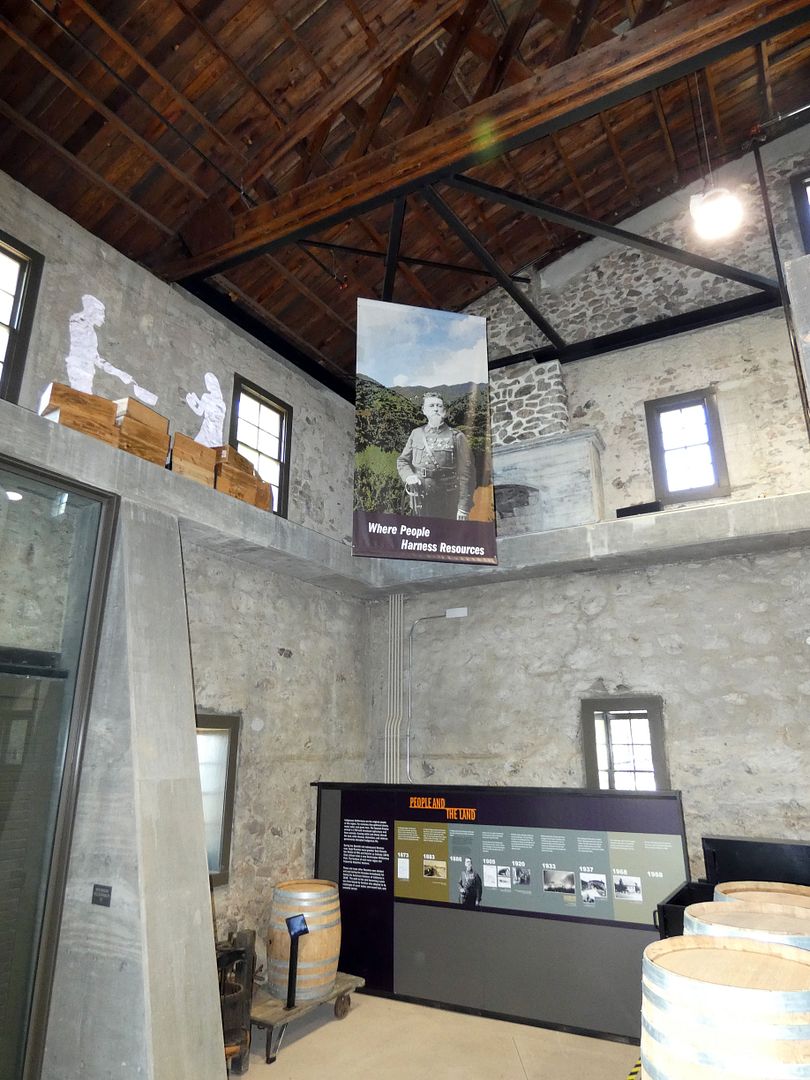 After that, the remaining members of the Le Mesnager family rebuilt the roof and added a second floor, where they lived from 1937 to 1960. After 1960, the barn became part of an equestrian center and was used as horse stables. When the Le Mesnagers sold the land in 1968, the barn escaped demolition for a planned housing development that never happened—and 20 years later, it became part of the Glendale parks system.
In the newly-opened interpretive center, you can learn about the barn's history of winemaking...
...and even take a peek at the vines growing out back.
Other educational displays address local topography, plant habitats (like chaparral, inland sage scrub, and riparian woodlands)...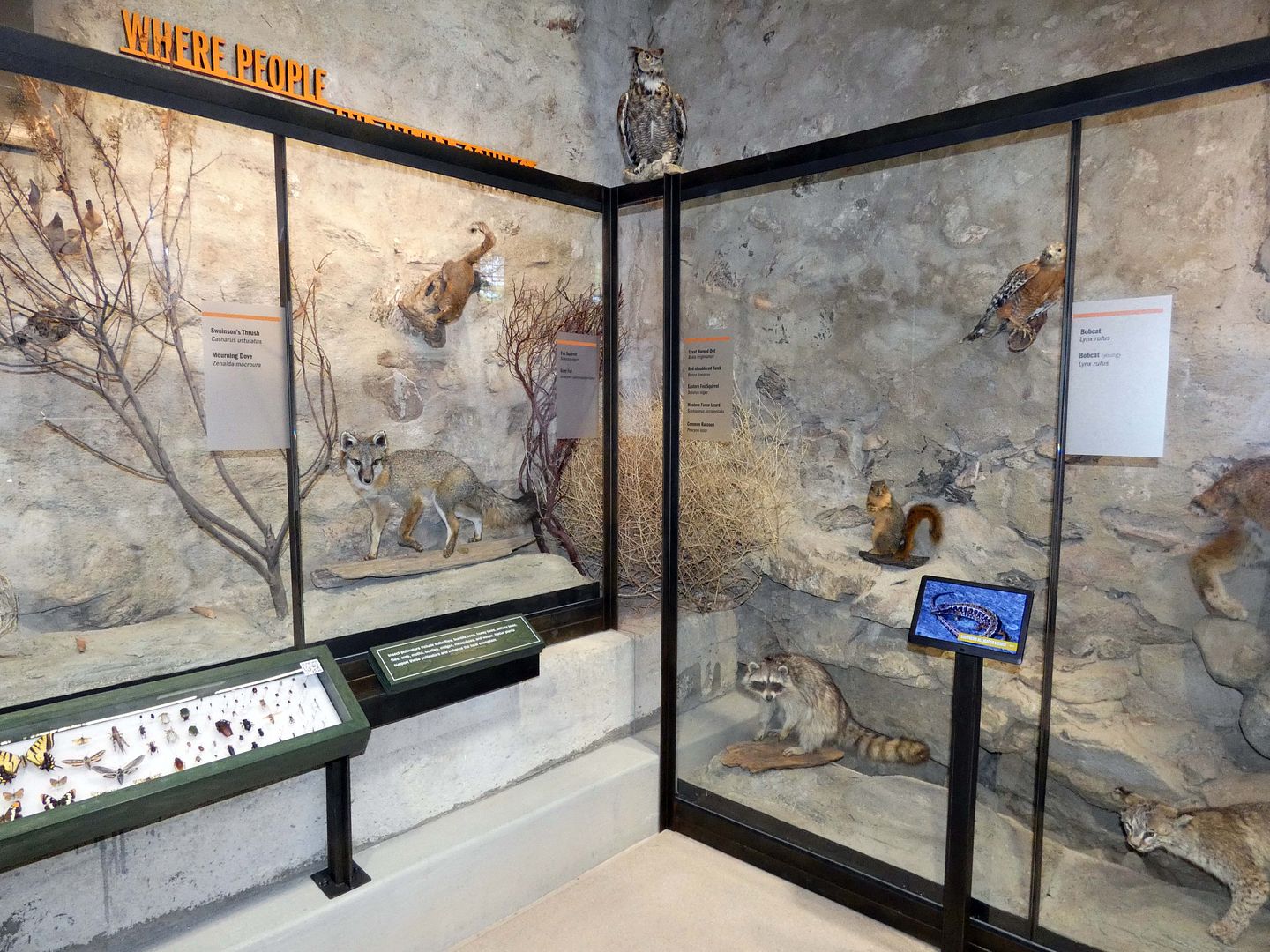 ...and wildlife, highlighting some of the animals we share the land with...
...like coyotes...
...the ringtail (!!)...
...grey foxes...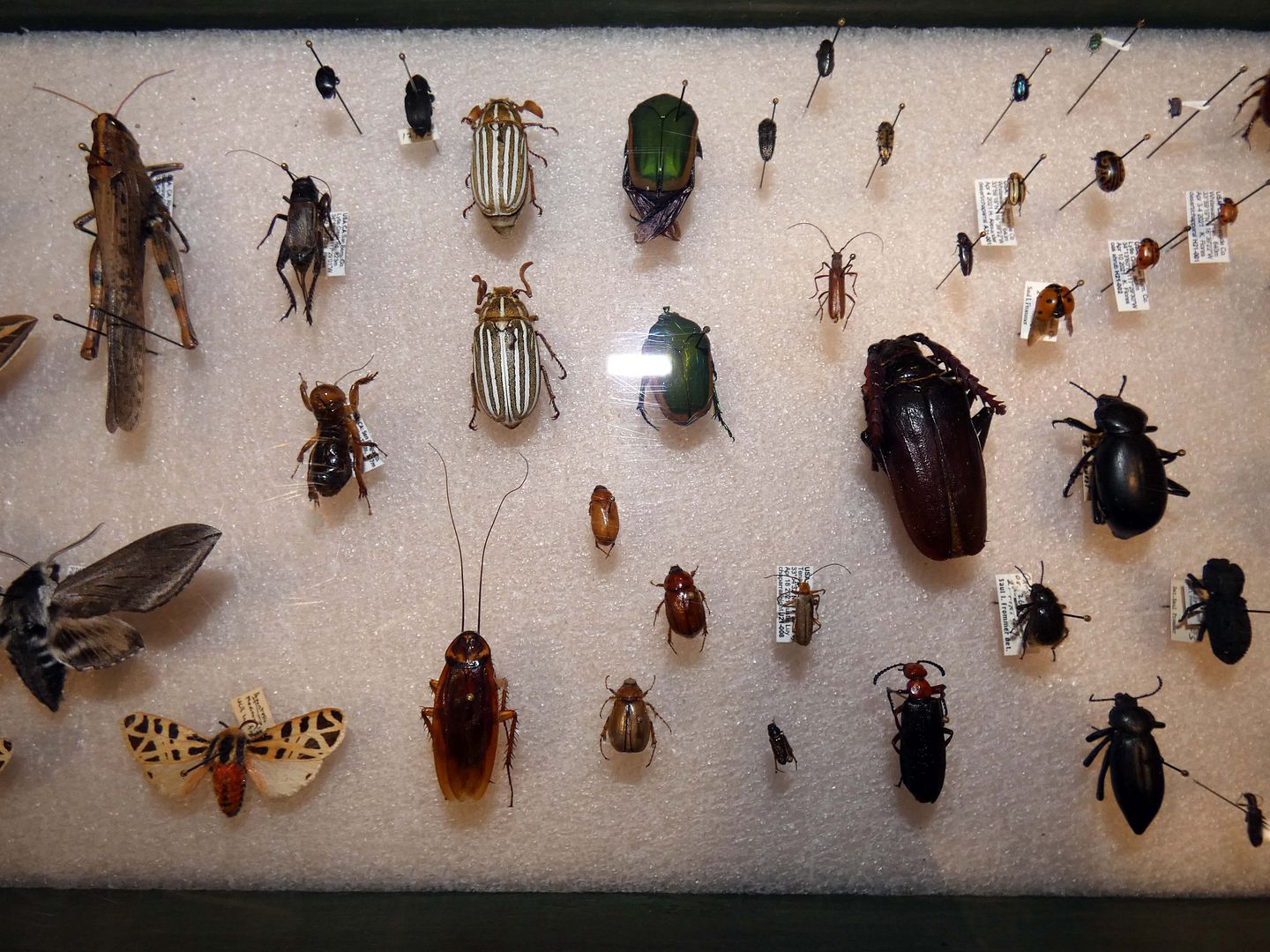 ...and lots of insects, from butterflies and moths to grasshoppers, beetles, stinkbugs, Jerusalem crickets, ladybugs, and more.
Of course, there's always the occasional bear that comes down from the foothills (like
Meatball
, the Glendale bear, who was rehomed at
a sanctuary in San Diego
)...
...the deer that our mountain lions like to dine upon...
...and the trash pandas that snack on our leftovers.
Some might consider these animals a nuisance—but we're the ones who moved into their backyard. We've got to find a way to coexist with them.
The nature has lots of great educational displays for kids, who are invited to touch animal pelts...
...identify specimens (like a snake skin that's been shed)...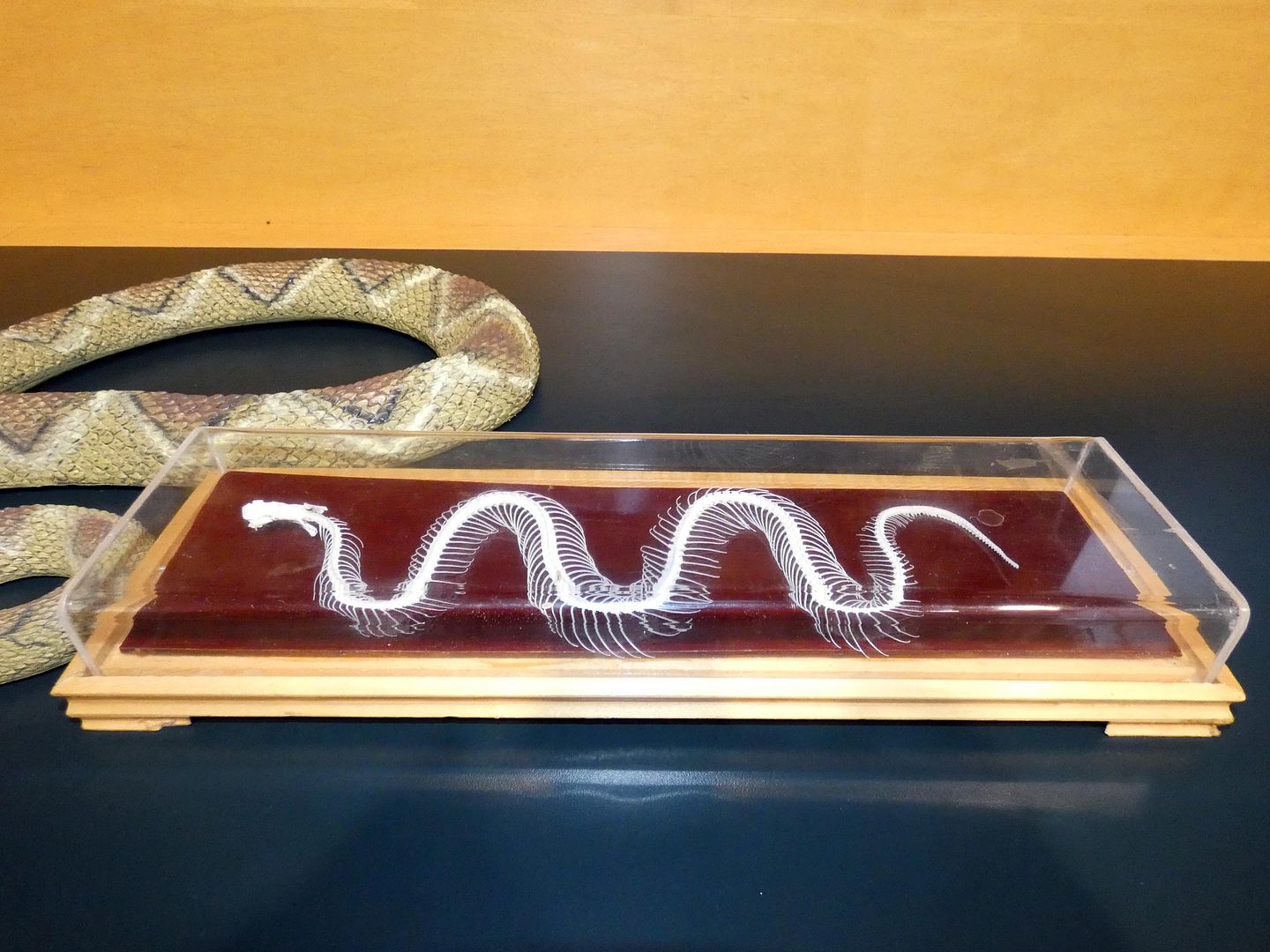 ...and examine skeletons.
The stone barn is a rare preserved example of a two-story vernacular rock structure—and thanks to a huge creative team of architects, exhibit designers, media producers, and fabricators (and an $11 million budget), it's now open for the public to explore and enjoy.
Stone Barn Nature Center is open Friday afternoons 3-6 p.m. and weekends 9 a.m. to 6 p.m. (Hours may change, so
double-check
before visiting.)
Special thanks to Glendale Parks for opening up the barn on a Monday for members of the Historical Society of Crescenta Valley!