It wasn't until today that I began to realize how truly quirky Encinitas, California is. And I think I've only just begun to let it charm me.
A good example is on B Street, just four blocks from Moonlight Beach—a guerrilla art project and community park called Dave's Rock Garden.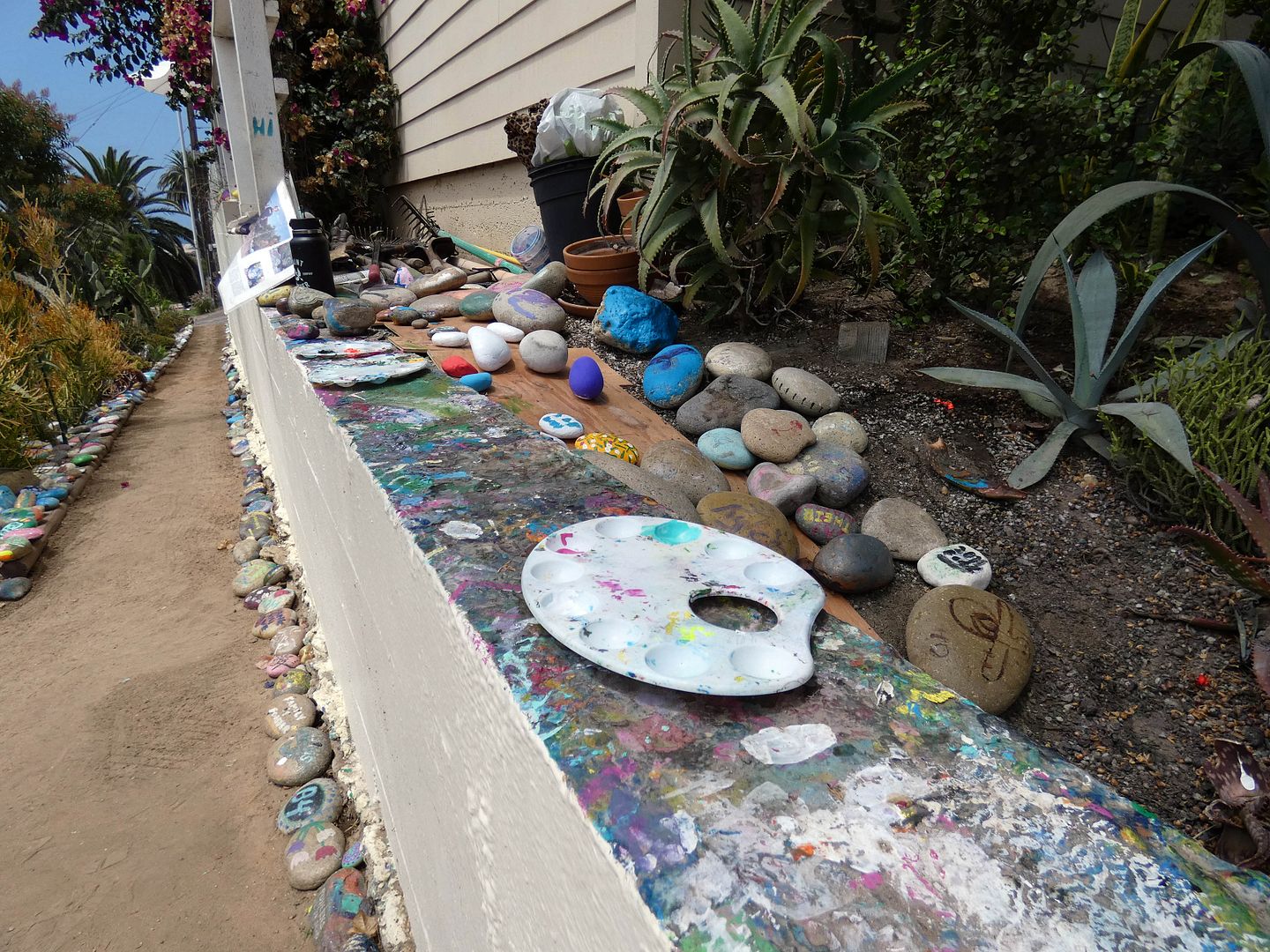 "Dave" is Encinitas local Dave Dean—who, in 2015, took it upon himself to transform a junky, weedy, undeveloped lot into a magical, community-created folk art garden.
Dave
says
he considers it "a gift to the city"—because although the lot itself is owned by the city, it's no longer the neglected eyesore it once was, thanks to this neighbor's rogue gardening (much of which initially happened at night).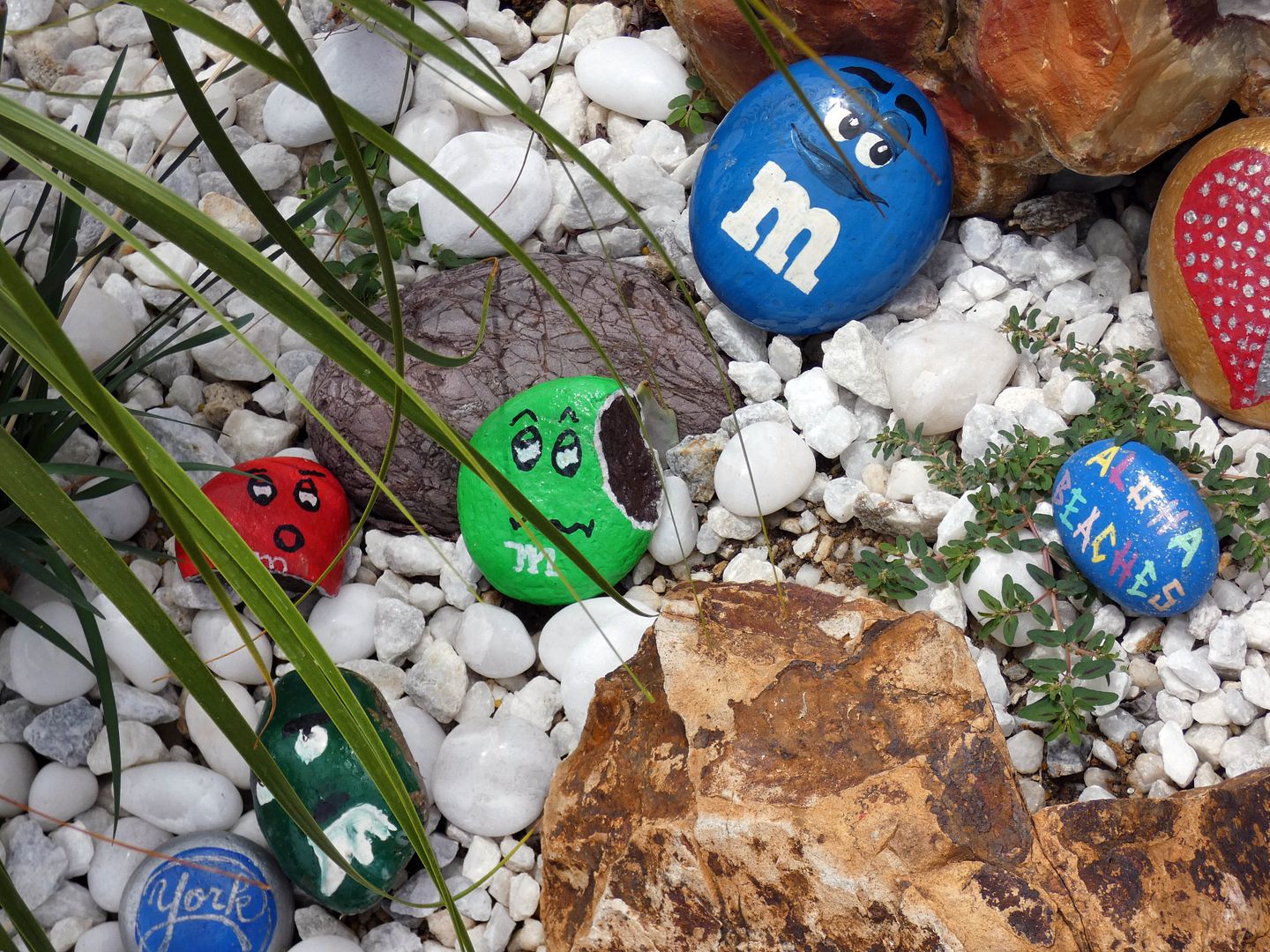 Dave invites visitors from all over the world to bring their painted rocks to add to his garden...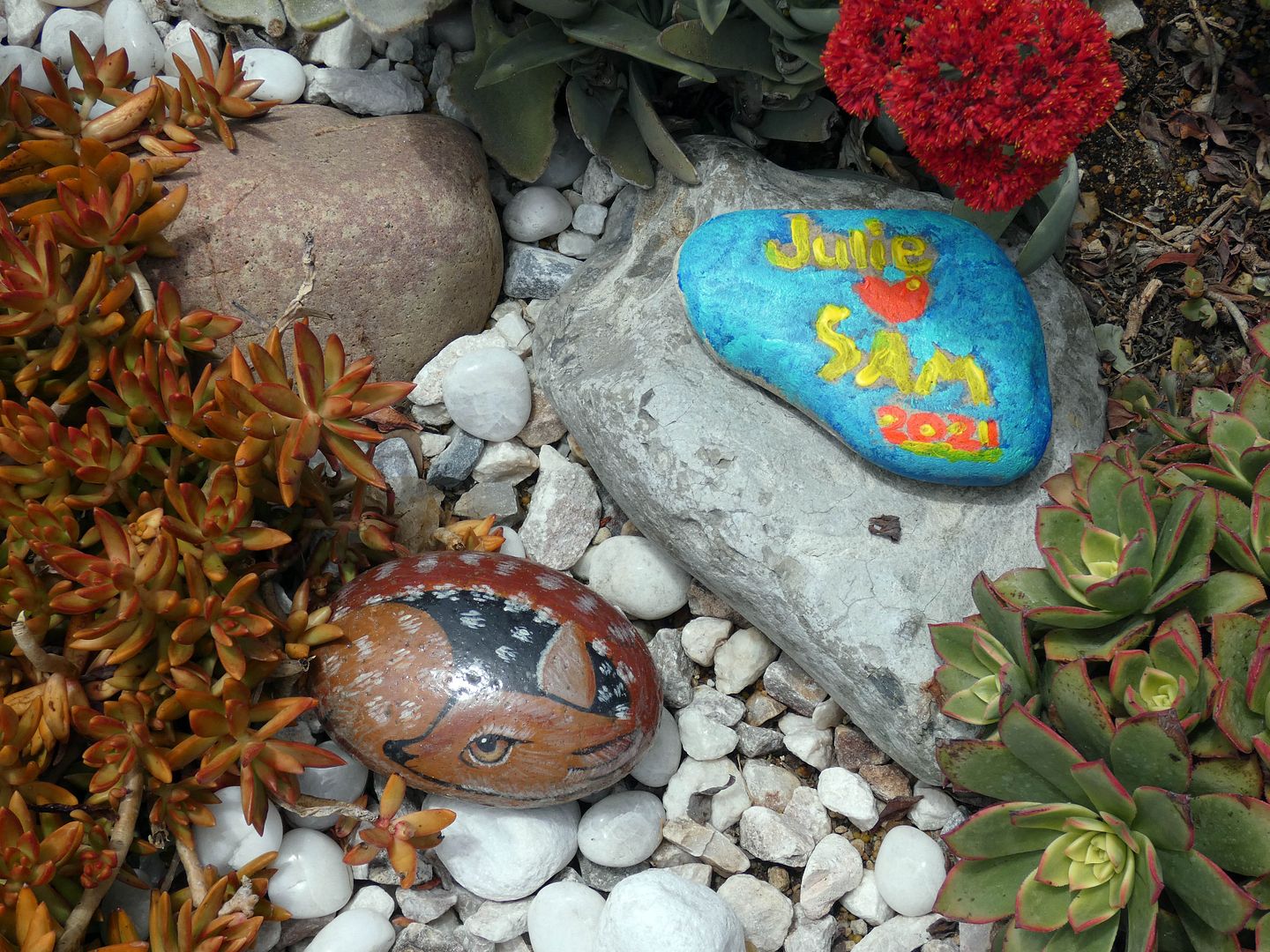 ...and if you don't happen to have one on hand, Dave provides blank rocks and painting supplies to create one of your own onsite.
The garden features both rocks and water-wise plantings—mostly of succulents, which are beautifully landscaped and maintained.
The rocks themselves are so creative, and there are so many of them (a few thousand, at this point)...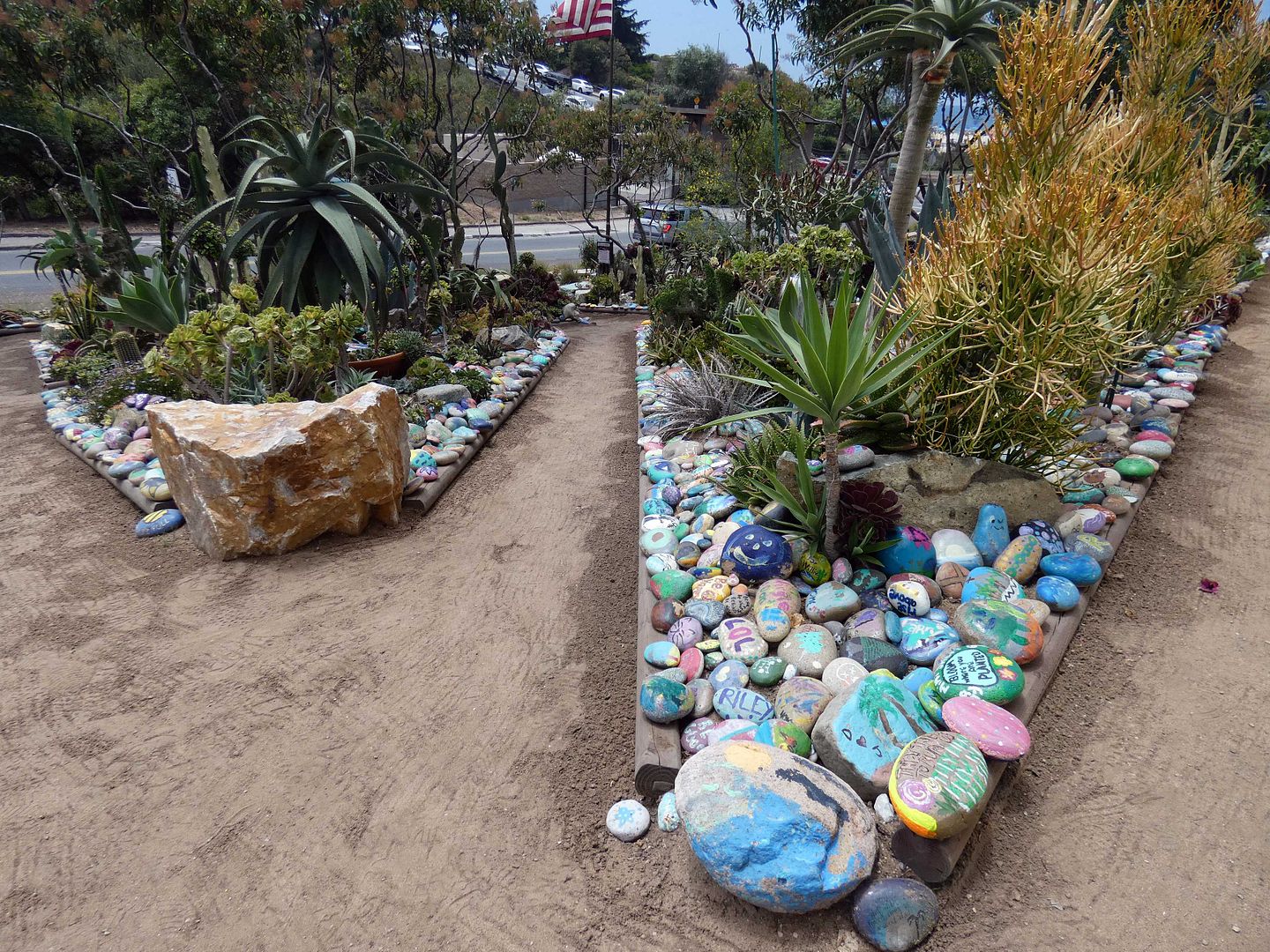 ...you could spend a long time wandering the paths and admiring all the different designs and messages.
Some are whimsical...
...while some are colloquial...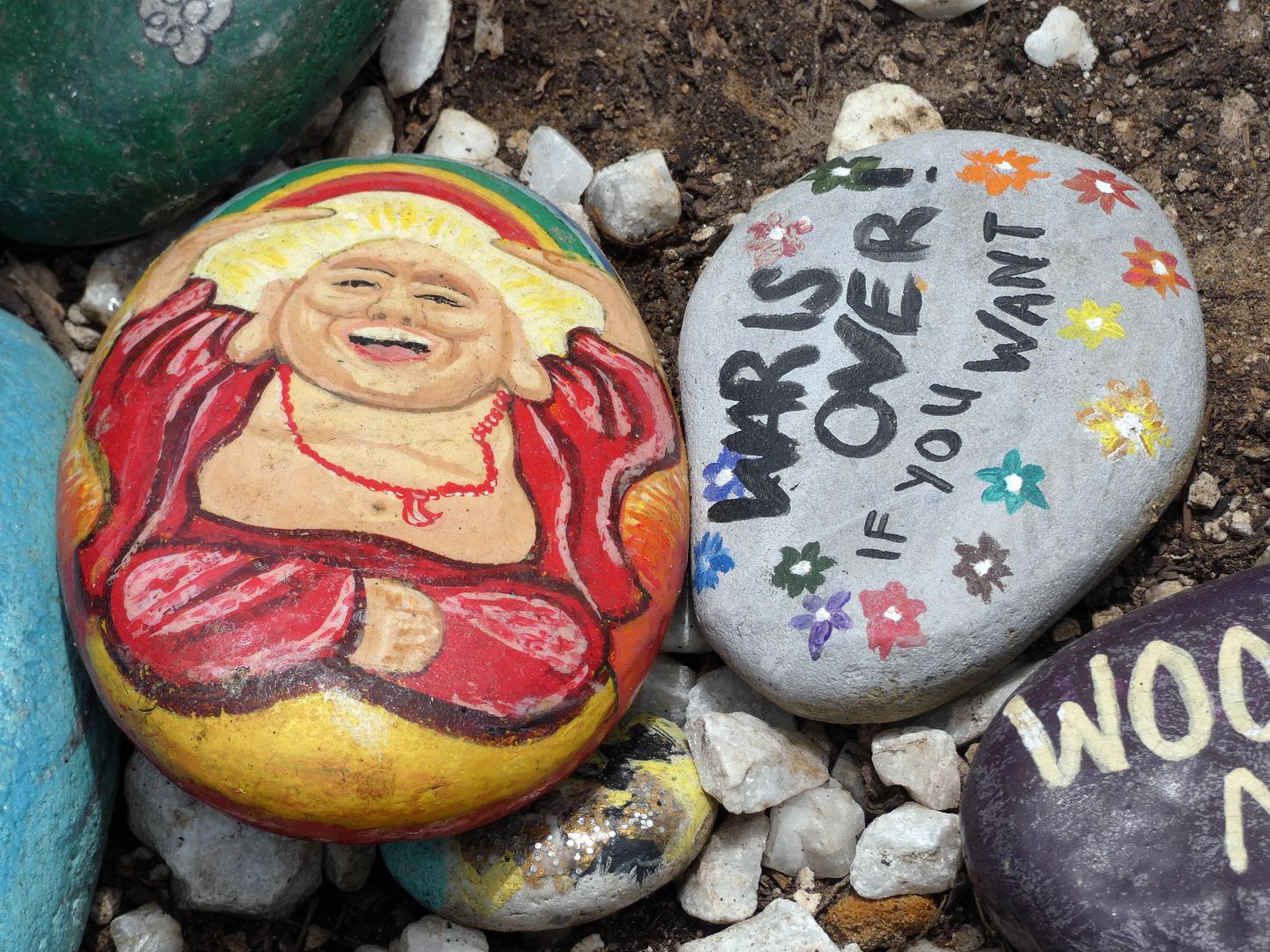 ...and still others portray religious figures and even quote popular songs.
Some of the rocks just show faces...
...while others provide words of encouragement.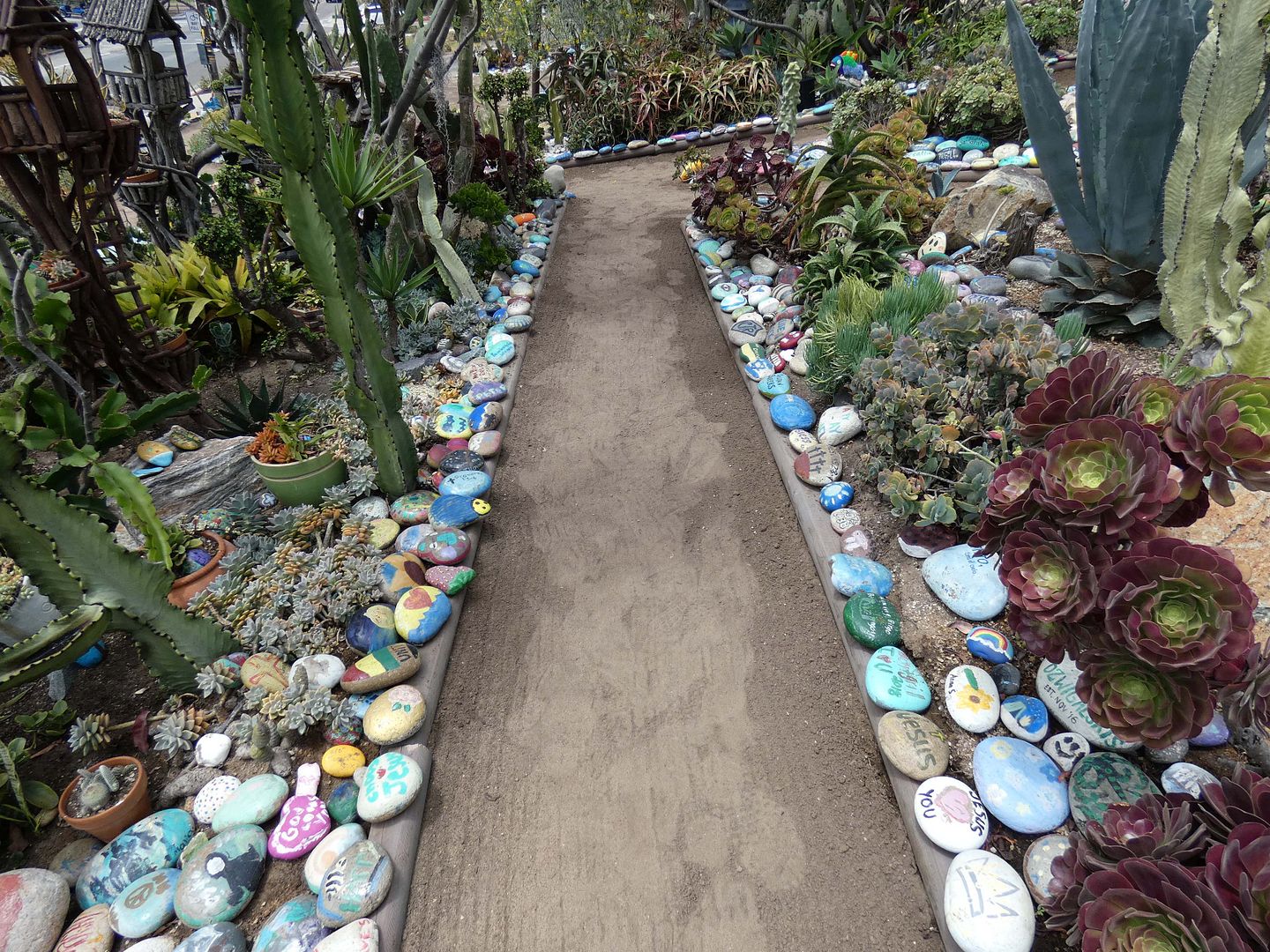 It's the kind of place you can visit alone or with the family...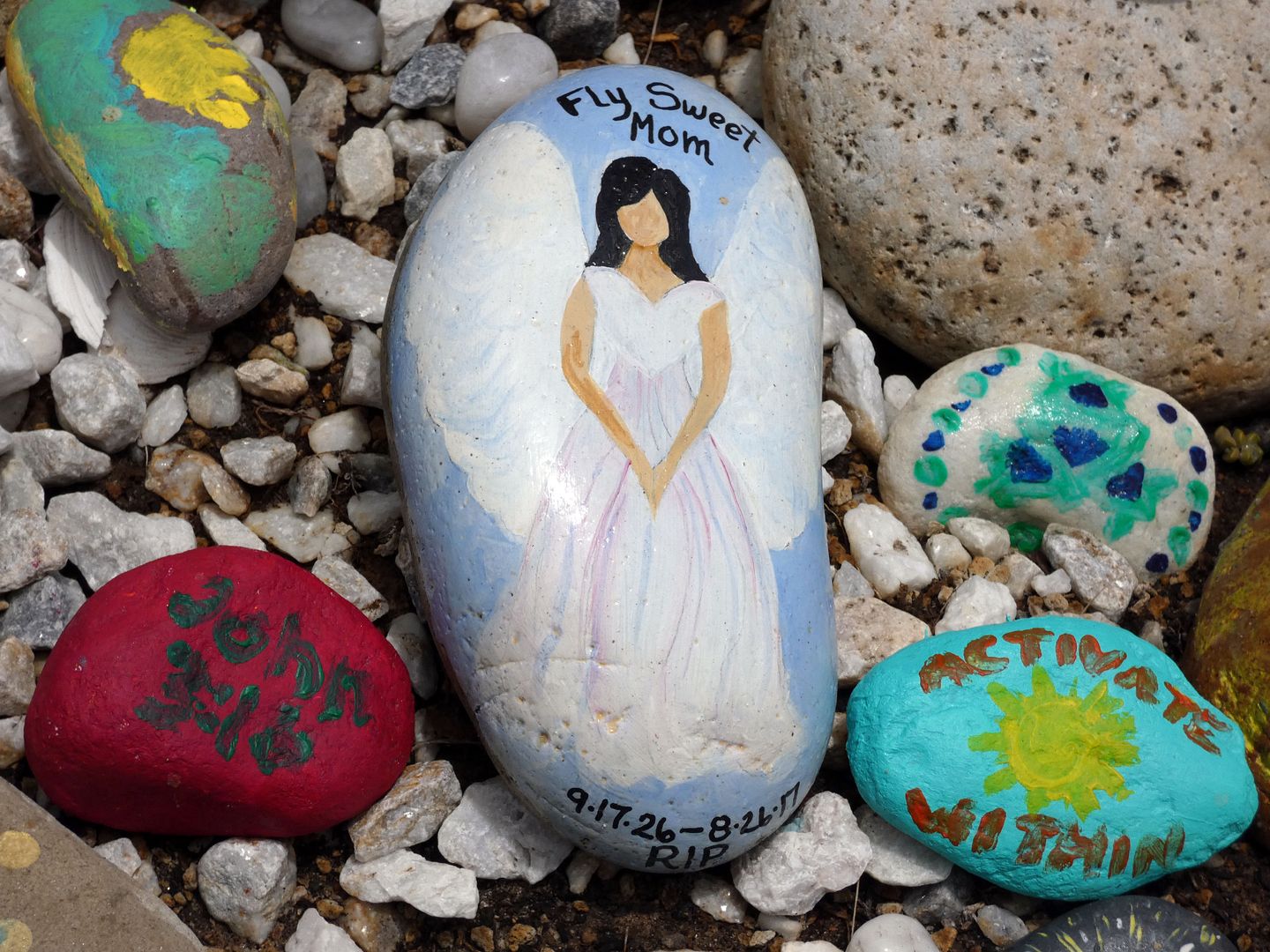 ...as you live in the moment or mourn those you've lost.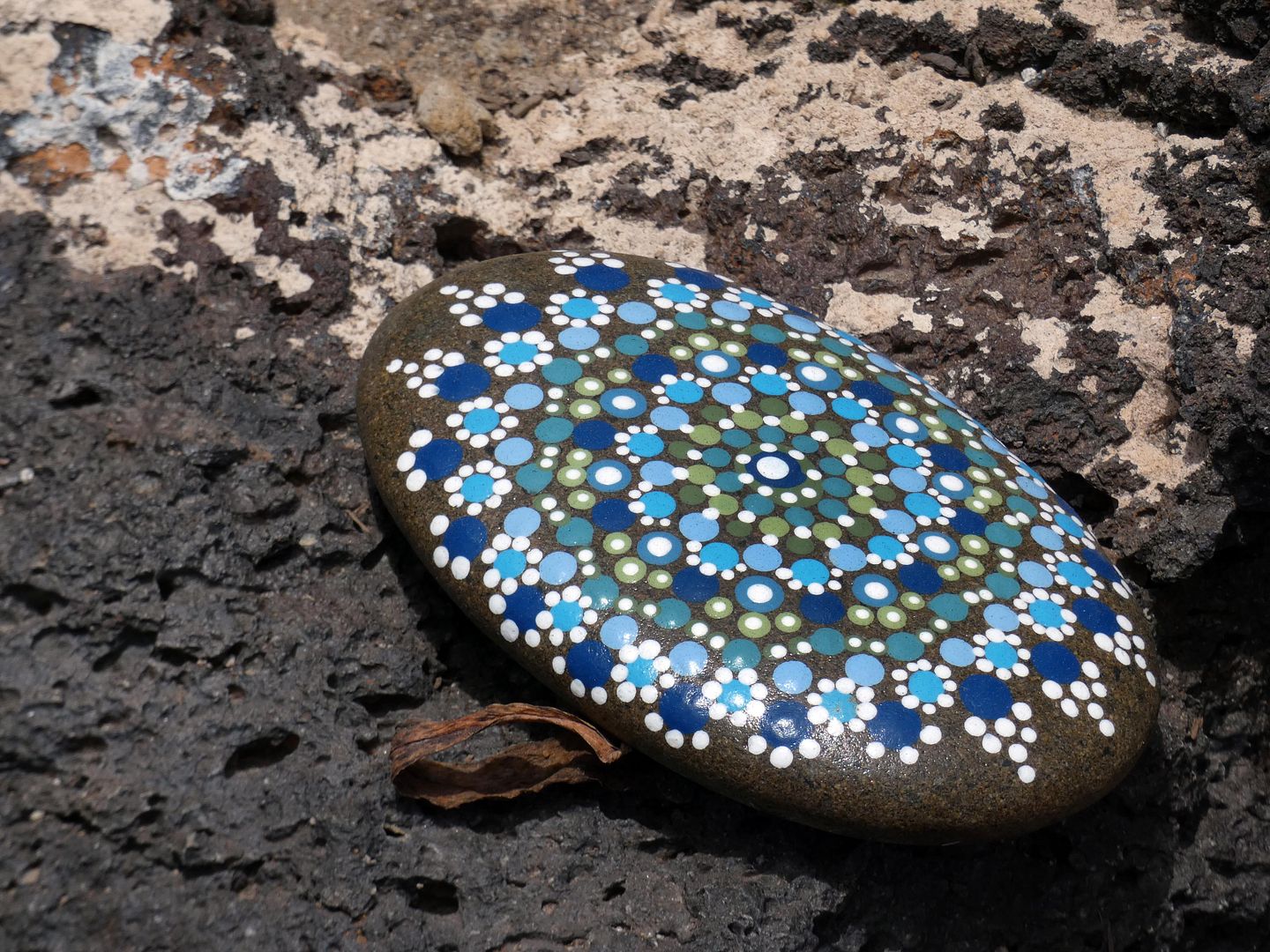 Some rocks might not mean anything.
Some might mean everything.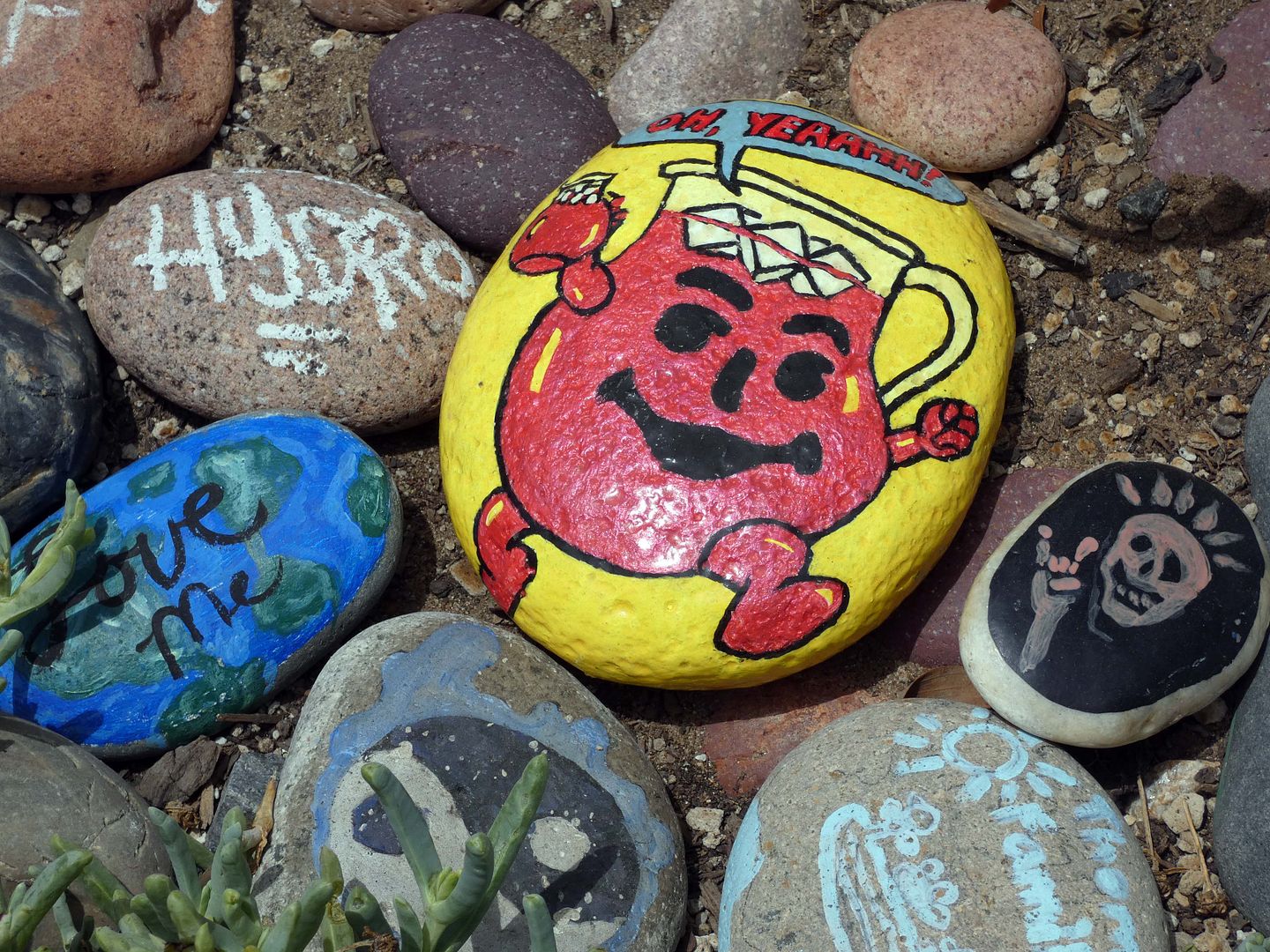 And some might just make you laugh.
It doesn't matter if you've lost your way in life...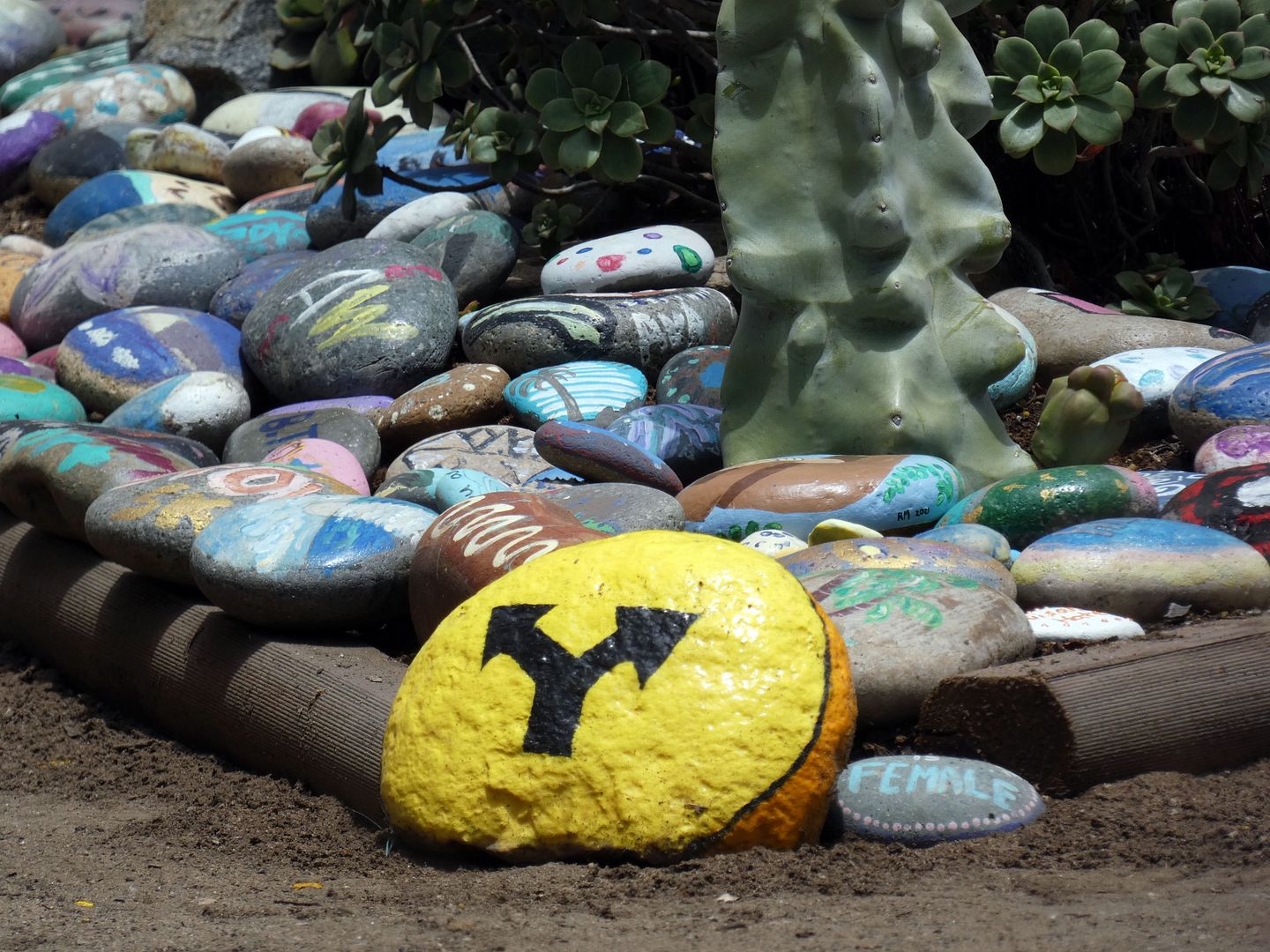 ...because if you managed to find Dave's Rock Garden, you just might find your place in the Universe while you're there.
Just watch out for the shark...
...and strange hybrid creatures (like this red rock with a Frankenstein head and a cat's mouth).
You can add to the rock garden, but please don't take away from it.
Dave pays out of pocket to maintain it and asks for nothing in return. It's free to visit—but if you'd like to leave a donation, there's a box mounted on a pole in the middle of the garden where you can throw in some cash or coins.