In 1942, the U.S. government used the newly-passed Second War Powers Act to take over SoCal's largest Mexican land grant and create (at the time) the world's largest Marine base, Camp Pendleton USMC.
I'd driven past Camp Pendleton so many times on my way to and from San Diego—and since it's so expansive, I'd found myself in its vicinity even while in Orange County.
Besides my innate curiosity to find out "what goes on in there," there was also the promise of historic properties still on the base—structures that had little to do with military activities and more to do with Rancho Santa Margarita y Las Flores.
After all, Camp Pendleton is located squarely between
Mission San Juan Capistrano
and
Mission San Luis Rey
, right along
El Camino Real
. There's even a former
asistencia
—or "sub-mission"—on the base, created in 1823, now part of the national historic site known as Las Flores Adobe.
But more on that sometime in the future.
When I finally got into Camp Pendleton (thanks to the San Juan Capistrano Historical Society), it was to visit the "Ranch House"—what eventually became the former home of the base's commanding general—and its adjacent "Ranch Chapel."
Rancho Santa Margarita y Las Flores got its name from St. Margaret of Antioch, as the Portola Expedition passed through in 1769. By 1841, it lost its ties to the Franciscan friars—and Catholicism in general—thanks to the secularization of the missions and was granted to
Pío
and Andrés Pico (and was sometimes referred to as Rancho
San Onofre
y Santa Margarita).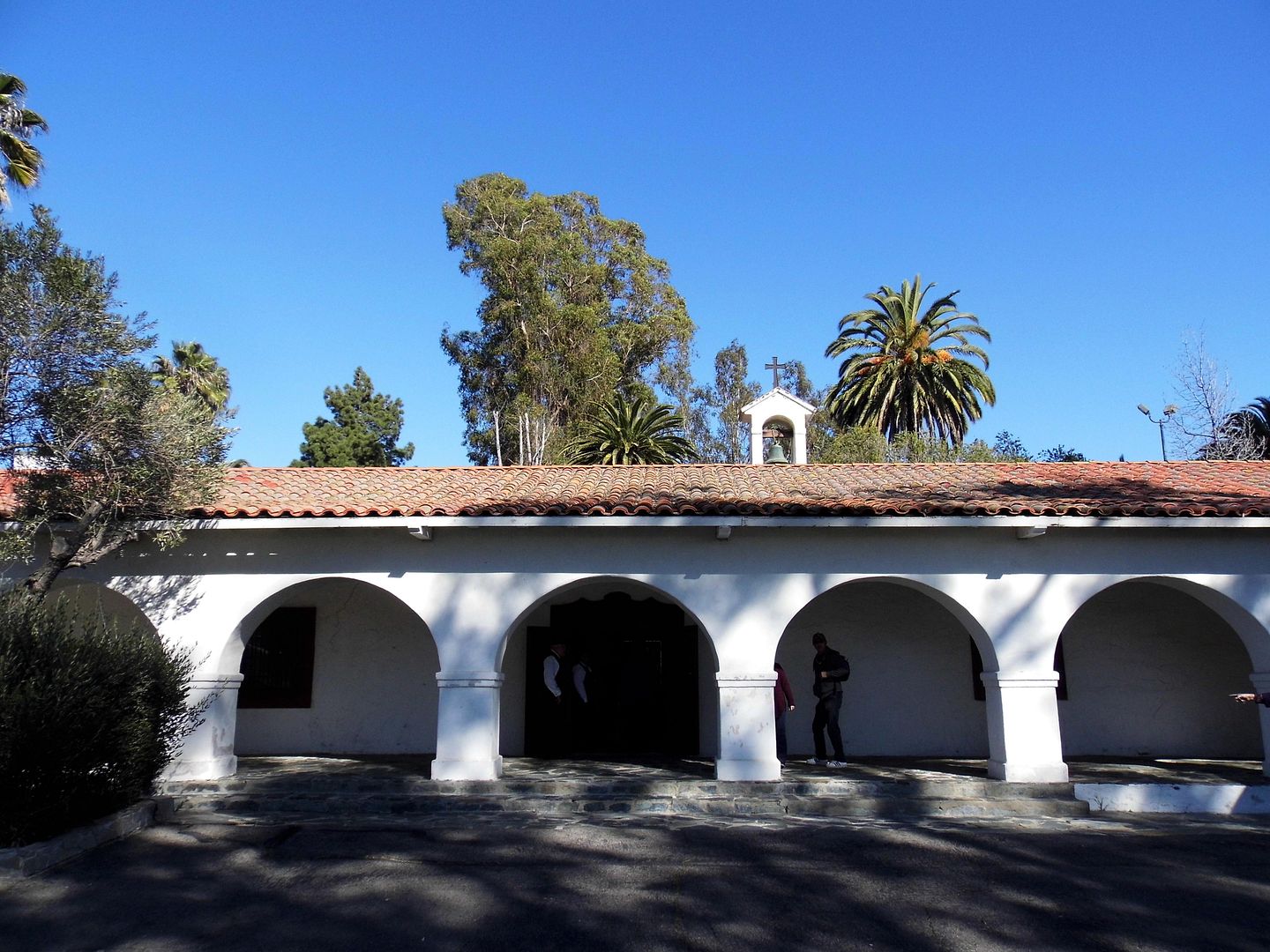 In 1846, two of Andrés Pico's officers in the Mexican–American War—Captains Leonardo Cota and Jose Alipas/Alipaz—strategized their (ultimately successful) plan against American forces in the Battle of San Pasqual under a nearby sycamore tree.
Adjacent to the ranch house—
stay tuned for a forthcoming photo essay
—there's the structure that the Marines currently use as a chapel, topped by a bell relocated from the San Juan Capistrano train station.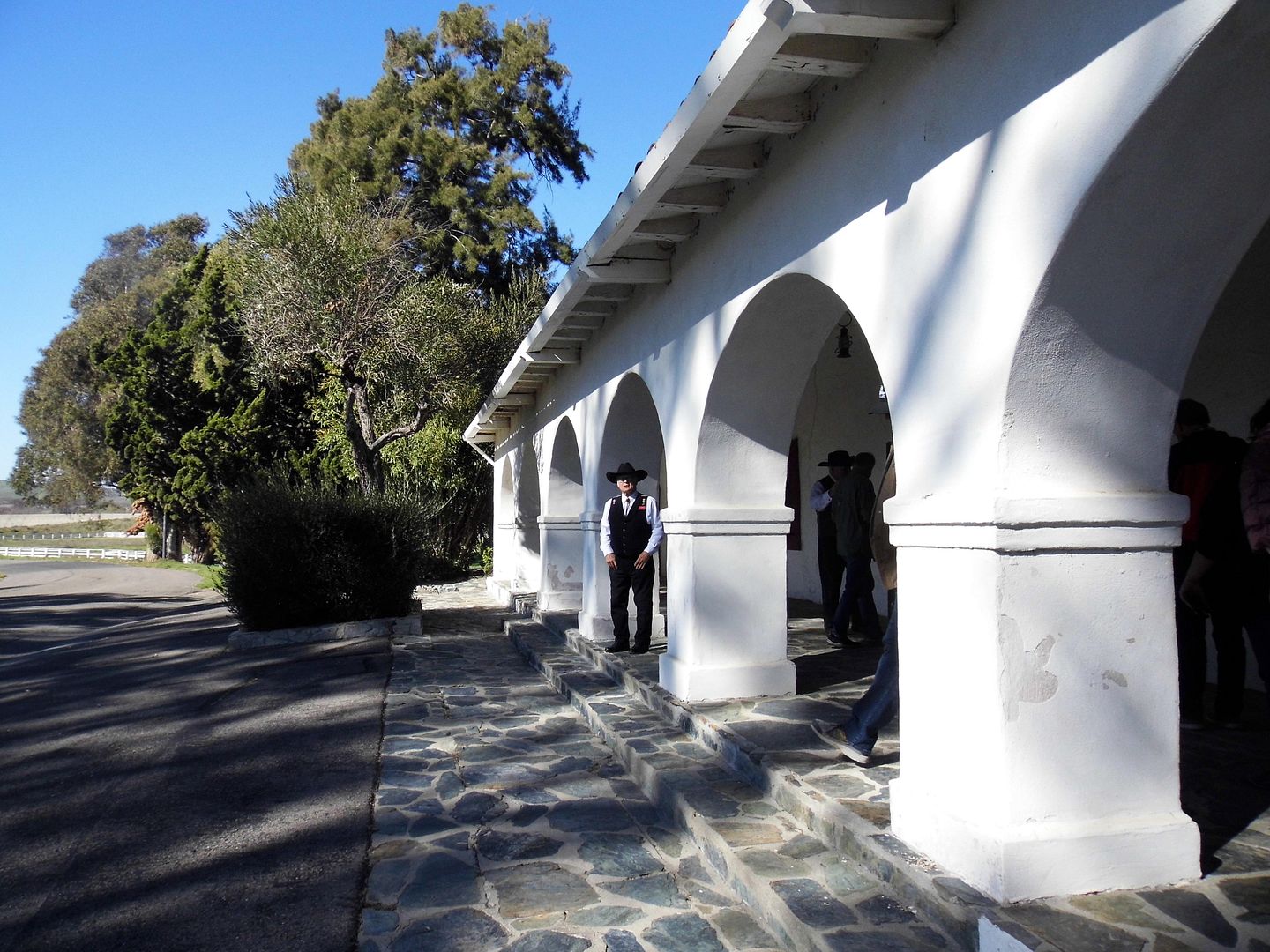 Though it was intended to be non-denominational, "dedicated to the uplift of the human spirit" and "the enrichment of human character and personality" (according to a plaque inside)...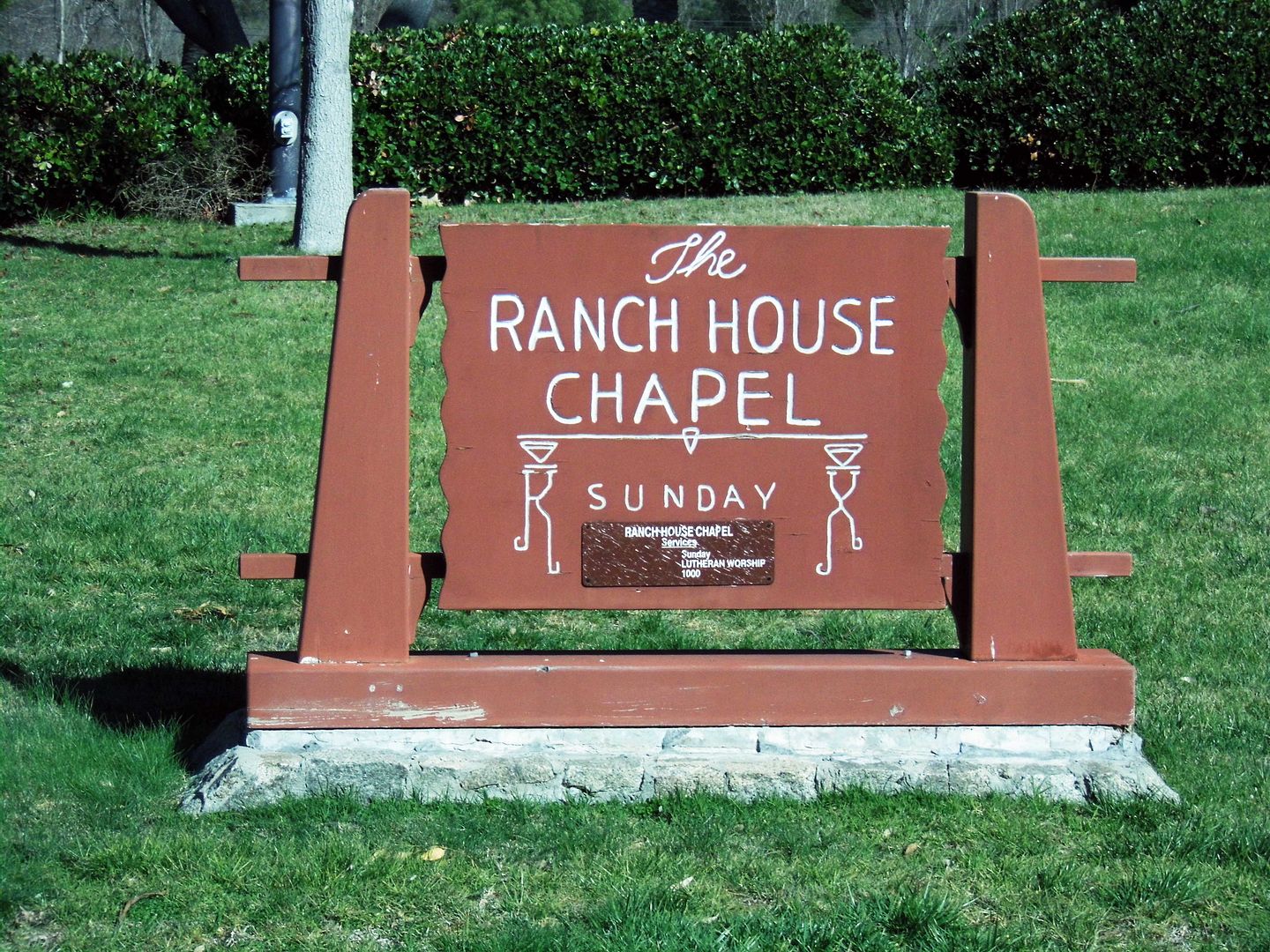 ...it's now used for Lutheran worship on Sundays at 10 a.m.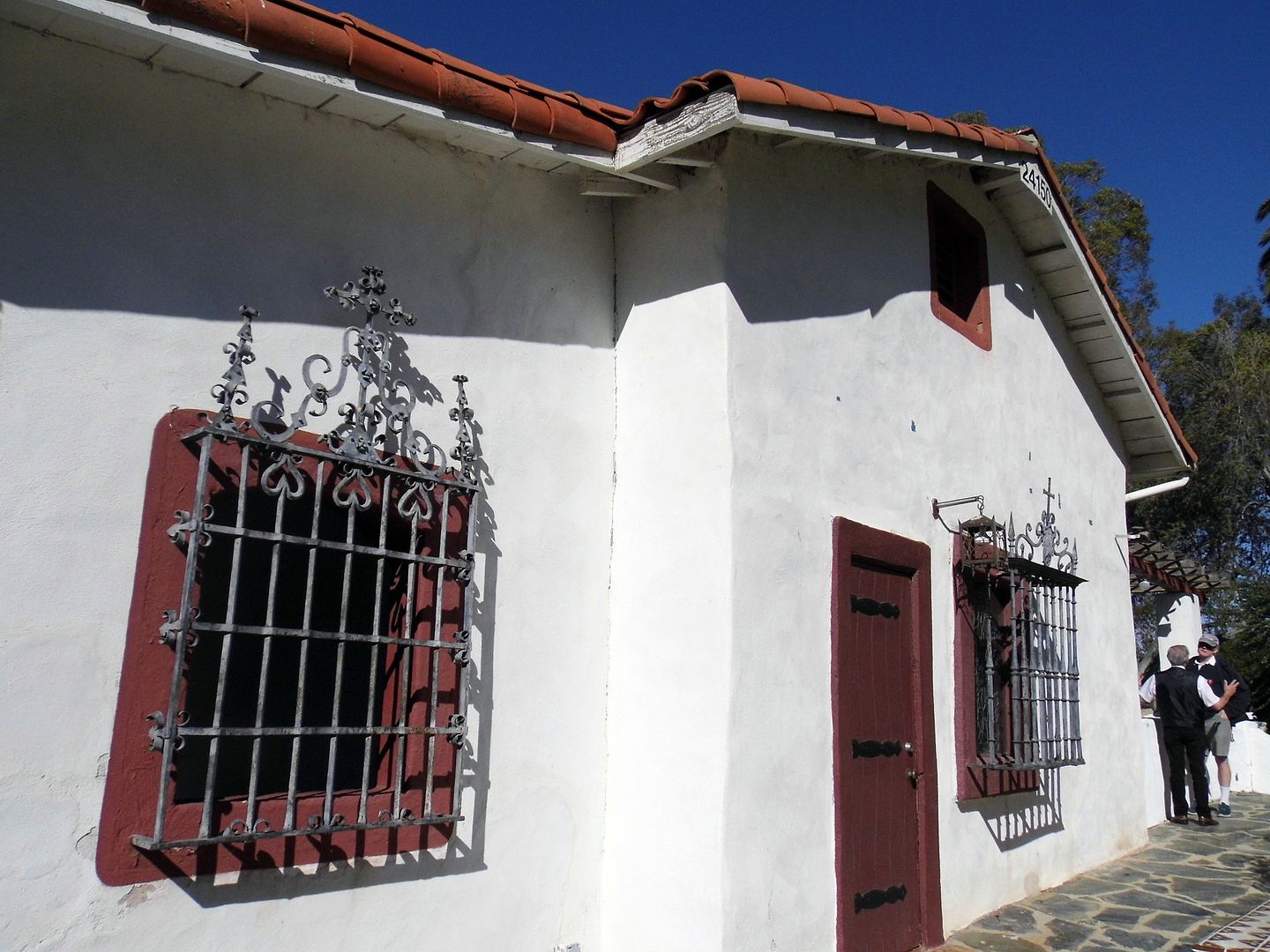 But it didn't start out that way.
This adobe building, completed in 1827, originally functioned as a winery for
Mission San Luis Rey
's vineyards!
But before the Marines restored it into a chapel in the early 1940s (initially only for the USMC Women's Reserve, whose female reservists apparently helped keep Base admin "
running smoothly
"), it also served as temporary living quarters for the Pico family, living quarters for the onsite blacksmith, and a tool shed.
The Picos left and sold the ranch in 1864 to an English seaman named John Forster (sometimes Forester), who de-anglicized his name to become Don Juan Forster. He passed the ranch onto his son, John F. Forster—a.k.a. Juan Fernando Forster, who married Josefa Del Valle, the daughter of the owner of Rancho Camulos in Ventura County (
more on that ranch in the future, too.)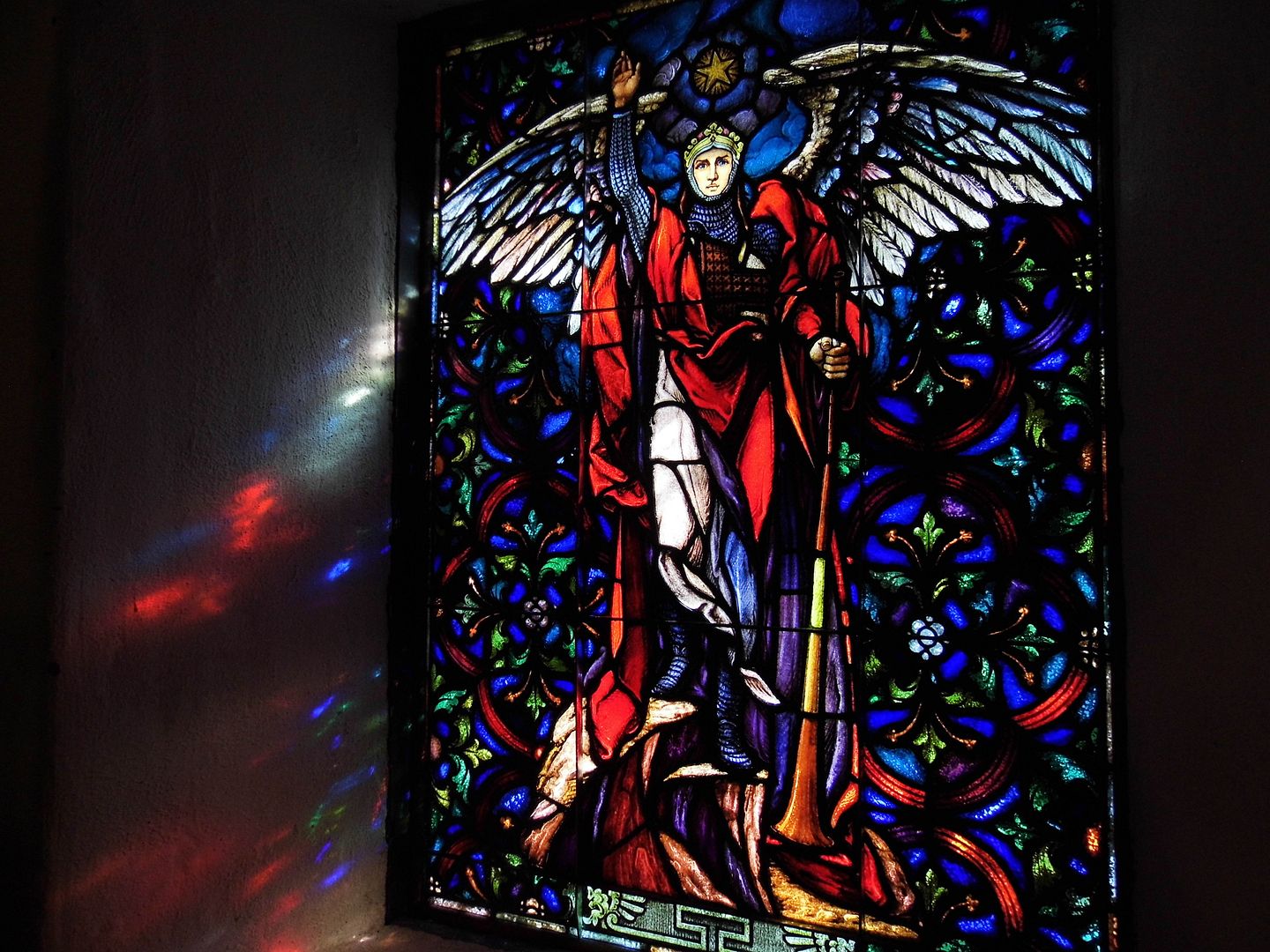 In 1882, cattle rancher James Flood partnered with Irish immigrant Richard O'Neill to take over the ranch ownership and operations. In turn, the ranch was passed down to Jerome O'Neill and Flood family members, including James Flood, Jr.
Together, Jerome and James Jr. formed the Rancho Santa Margarita (RSM) Corporation in 1923 and controlled it until their deaths (two days apart!) in 1926. After that, the heirs of the two families split up the land, some selling their shares to the Marines and others losing theirs to condemnation by the federal government in the aftermath of the bombing of Pearl Harbor.
Joan of Arc, restored and rededicated 2018


For its new chapel, the Marines commissioned replicas of famous cathedral windows to be made of Canterbury glass by American Art Glass Company in Los Angeles in 1943.
The windows were donated (at a cost of only $250 each) by the families of the former ranch, in memory of the various ancestors who'd worked—and protected—the land.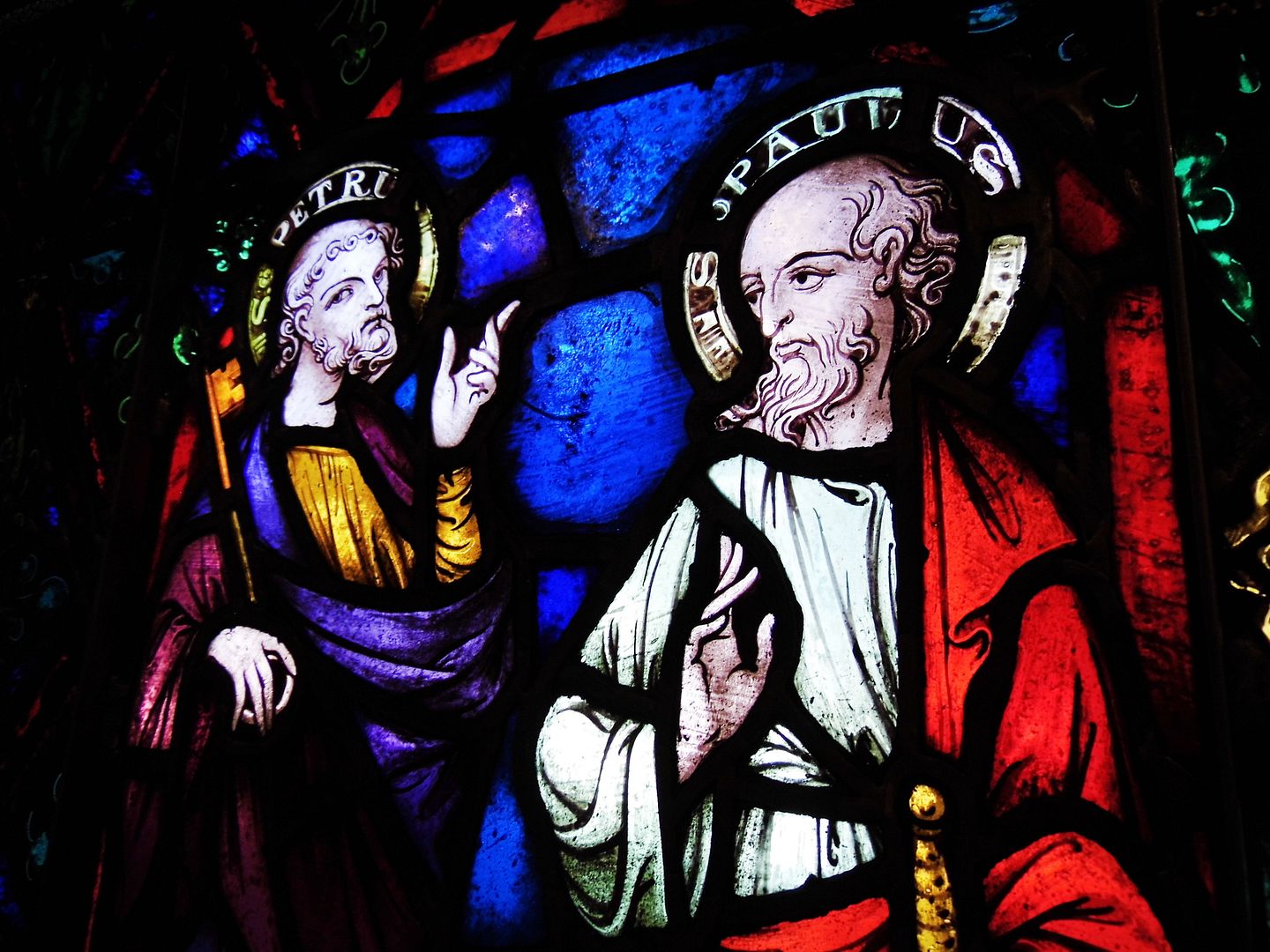 In 1993, the Santa Margarita River flooded and swept away the walls, windows, and nearly everything else inside the chapel away and down a nearby hillside. Nearly everything was recovered—except the stained glass window of St. George, which was replaced at a cost of $6000.
And when you think about it, there's no way this open space—or maybe even these historic sites—would've dodged commercialization and survived, if it weren't for the military operations that have kept the real estate developers and public at large at bay.
Related Posts:
Photo Essay: Jewel of the Missions, Shelter for the Swallows