Located midway between Los Angeles and San Diego,
San Clemente
is located on the former Rancho Los Desechos, once property of
Mission San Juan Capistrano
.
In the early 20th century, long after the heyday of the Spanish missions, the area was considered the middle of nowhere. But former Seattle mayor Ole Hanson, himself having been born in a Wisconsin log cabin, had a dream to convert this coastal parcel into a "
Spanish Village By the Sea
."
Hanson and his family maintained
permanent
residence in Los Angeles—but it's San Clemente where he commissioned architect Carl Lindbom to build a vacation home.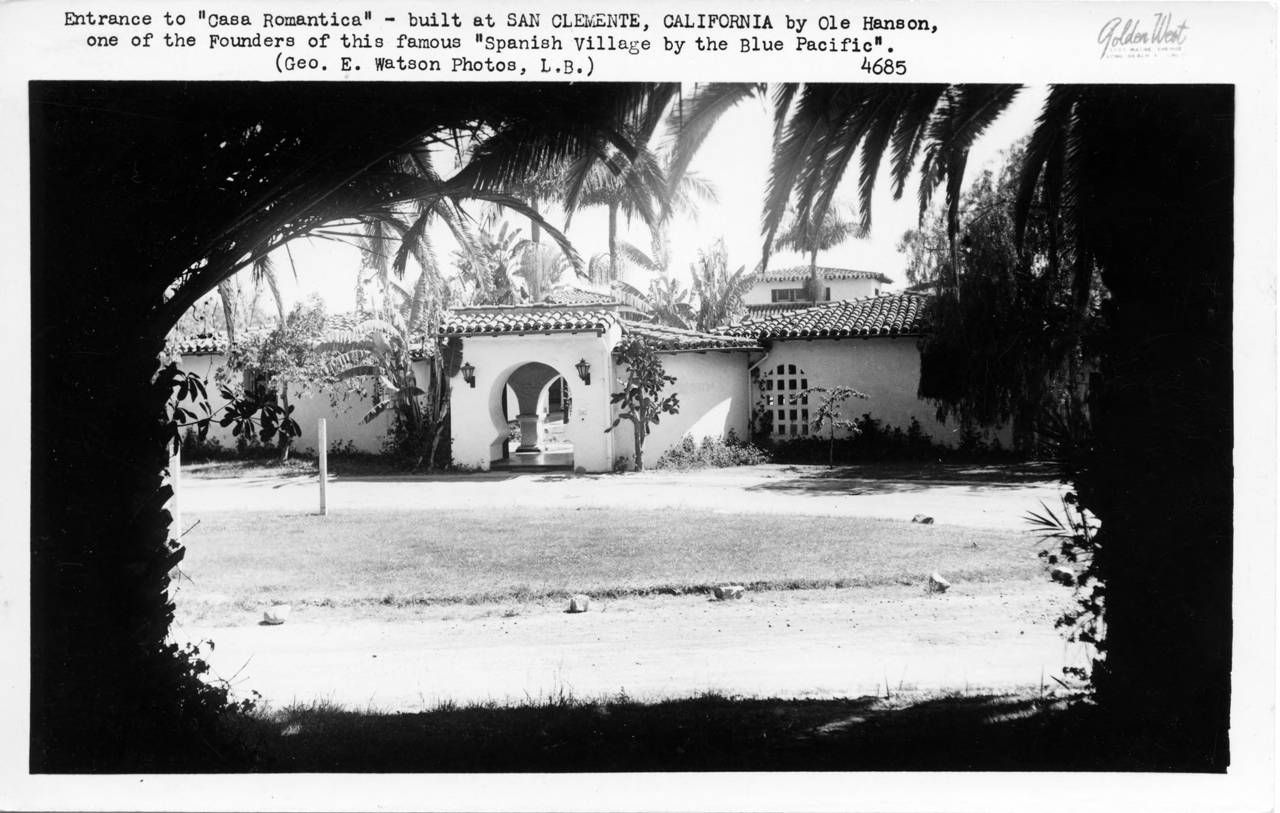 The result was the 15-room "Hacienda San Clemente"...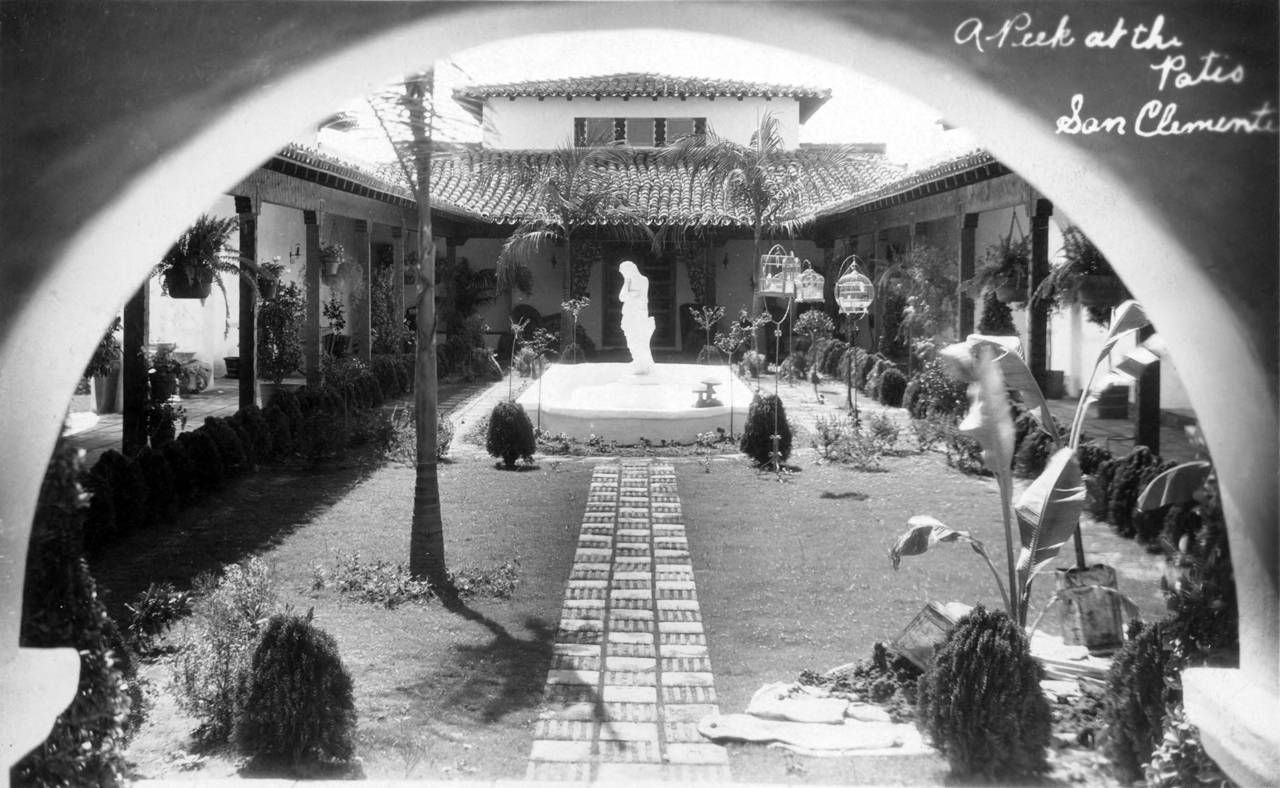 ...with an "old Spain elegance" that influenced the streetscapes of the rest of San Clemente.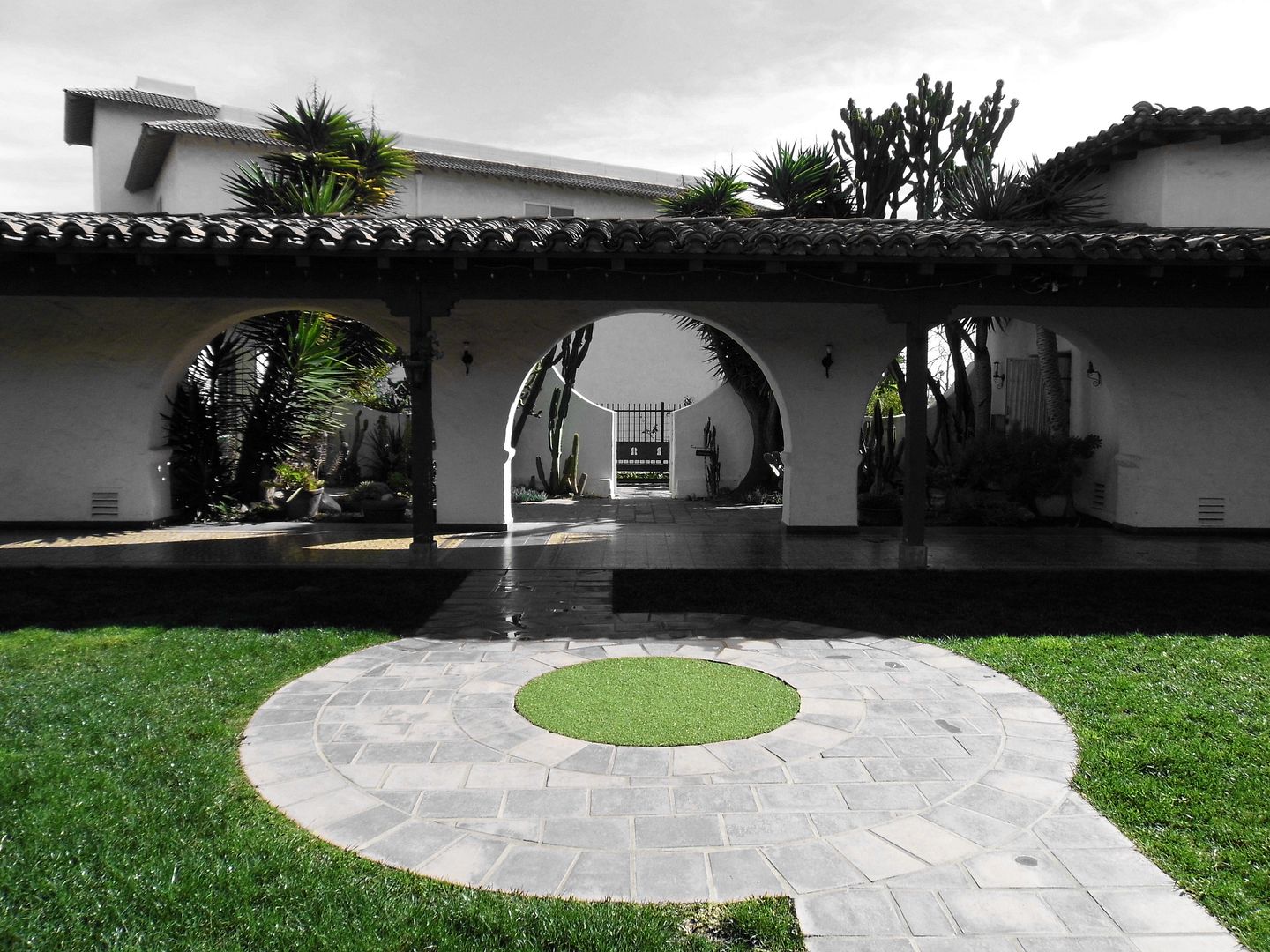 At least, for a time. After changing hands over and over again over the course of nearly 70 years, the mansion was reborn in 2003 as Casa Romantica—and it's one of the rare few examples of what San Clemente used to be like.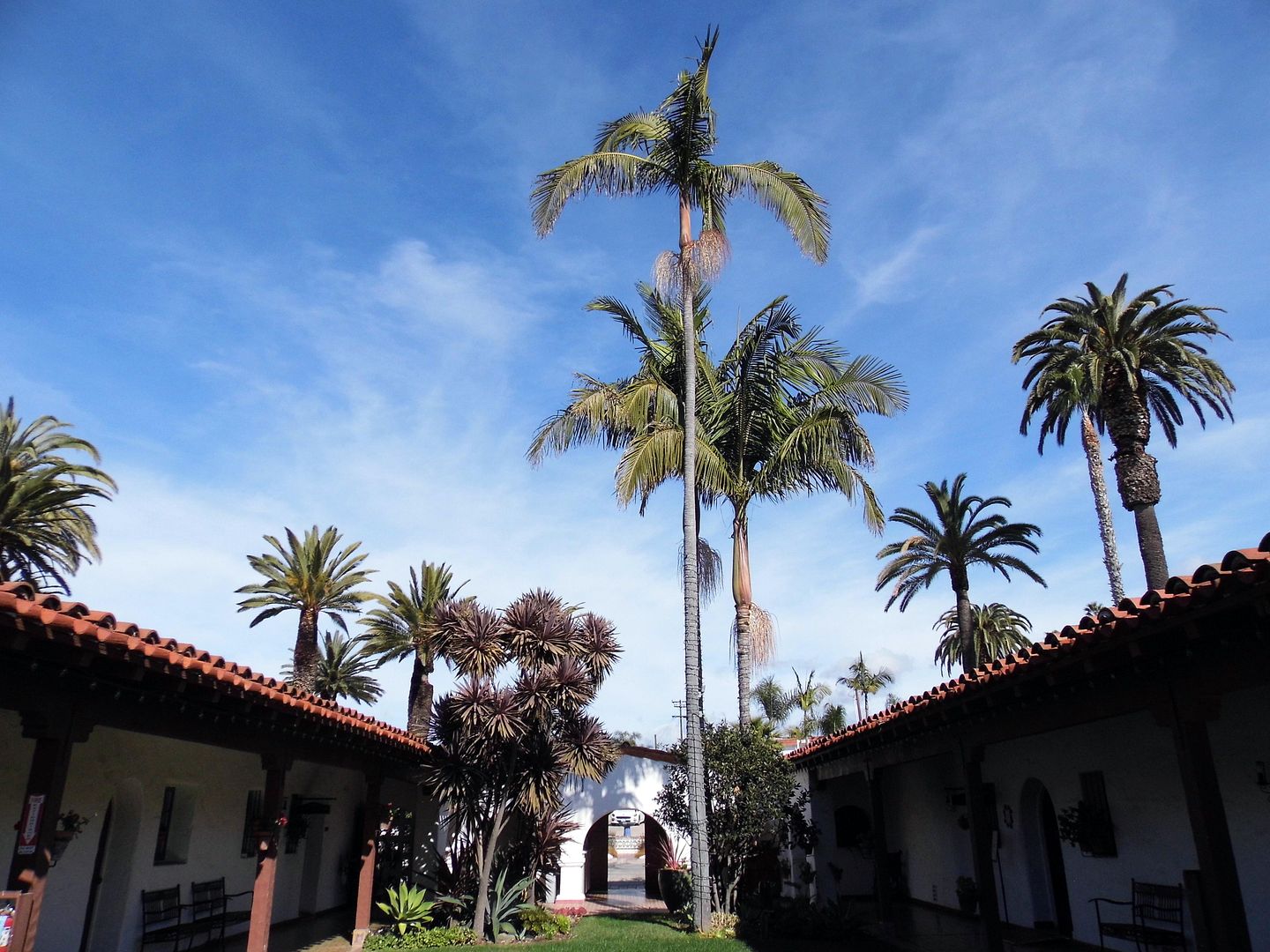 The Spanish Colonial Revival-style home was completed in 1928—built around a 5400-square-foot central courtyard, much like the layout of the missions themselves.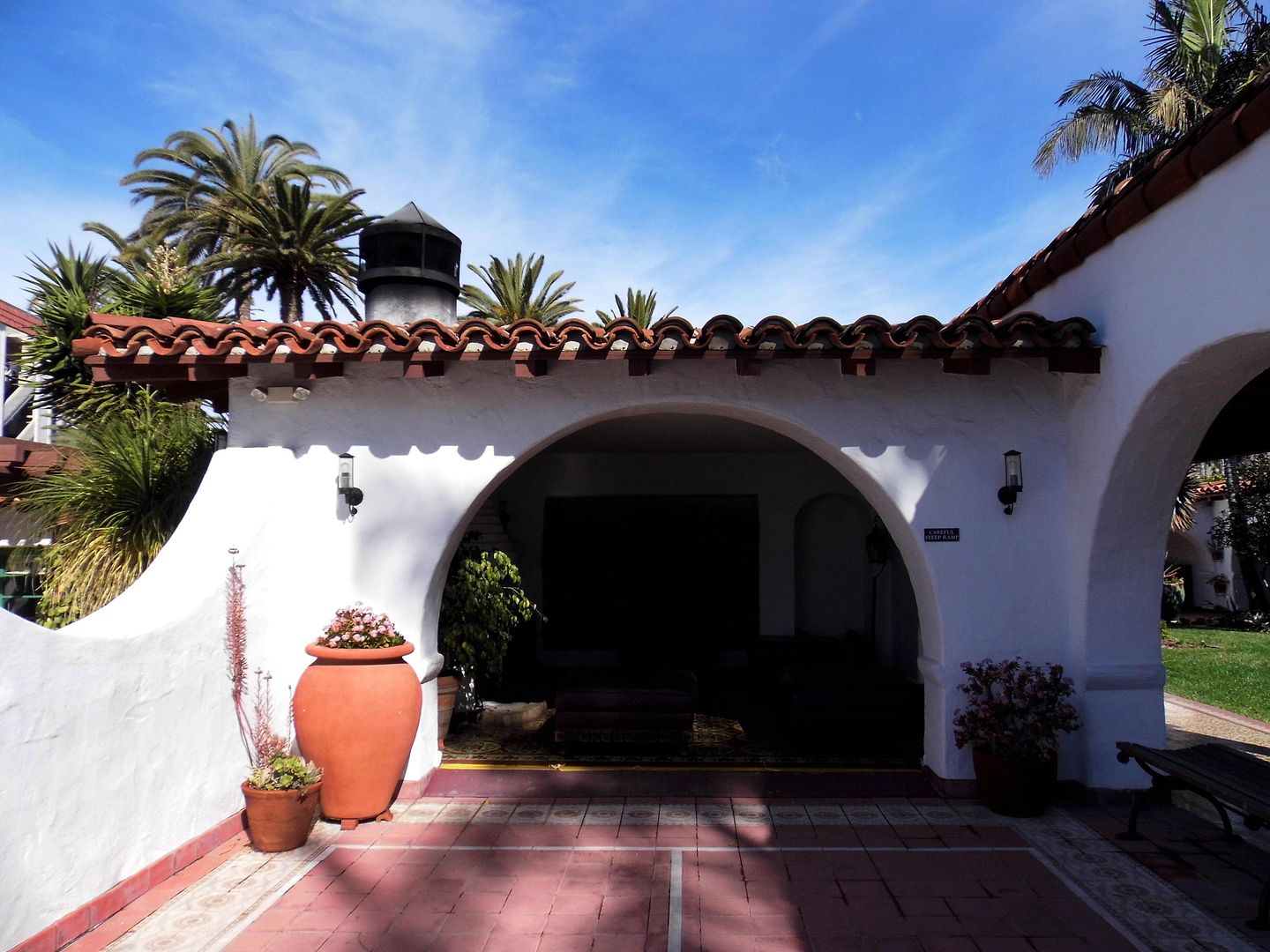 In addition to several bedrooms and bathrooms (enough for 10 children!), the 7200-square-foot house also had an outdoor family room with "beehive fireplace"...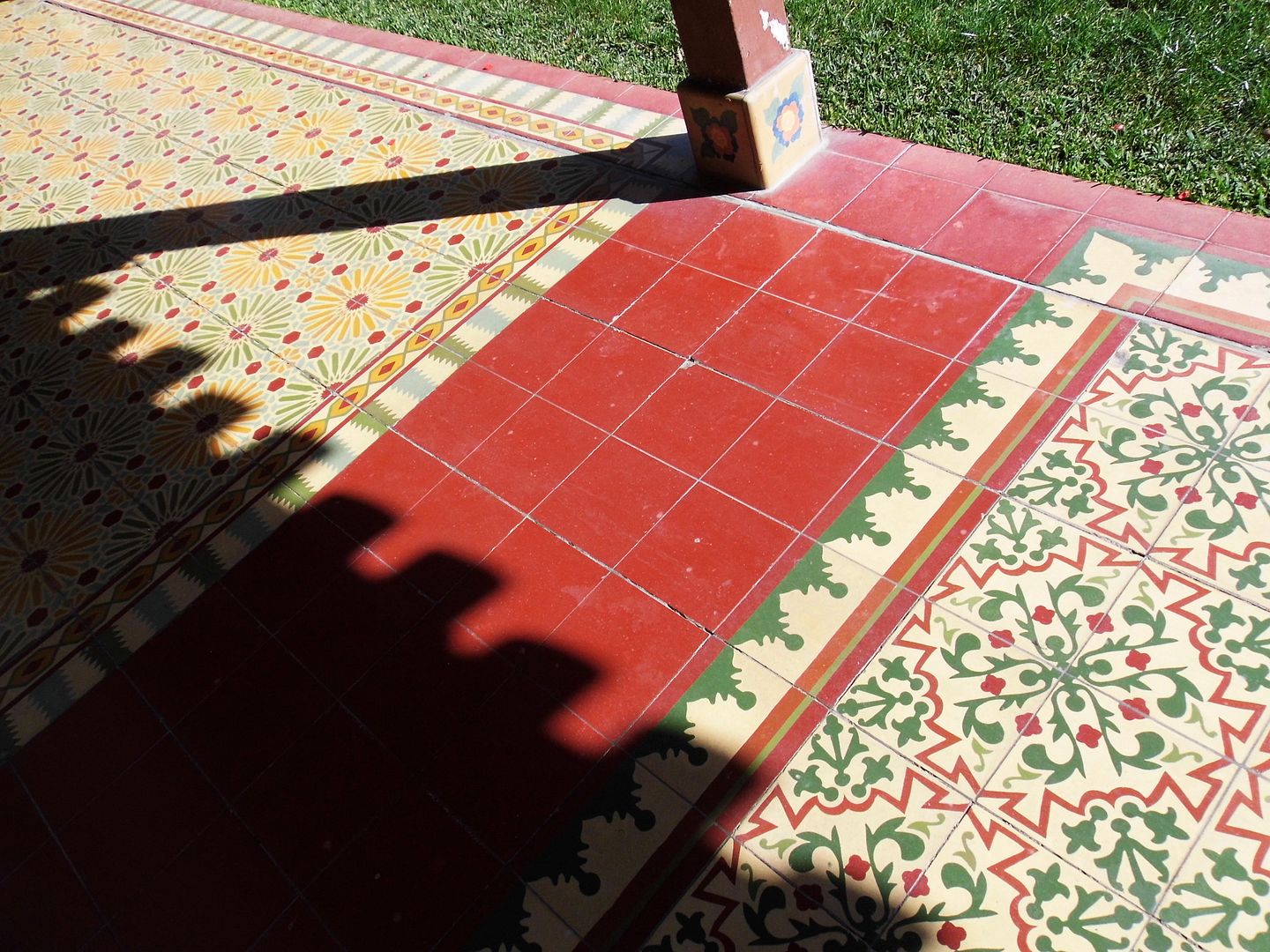 ...surrounded by lush landscaping and Mediterranean tile that's designed to look like area rugs.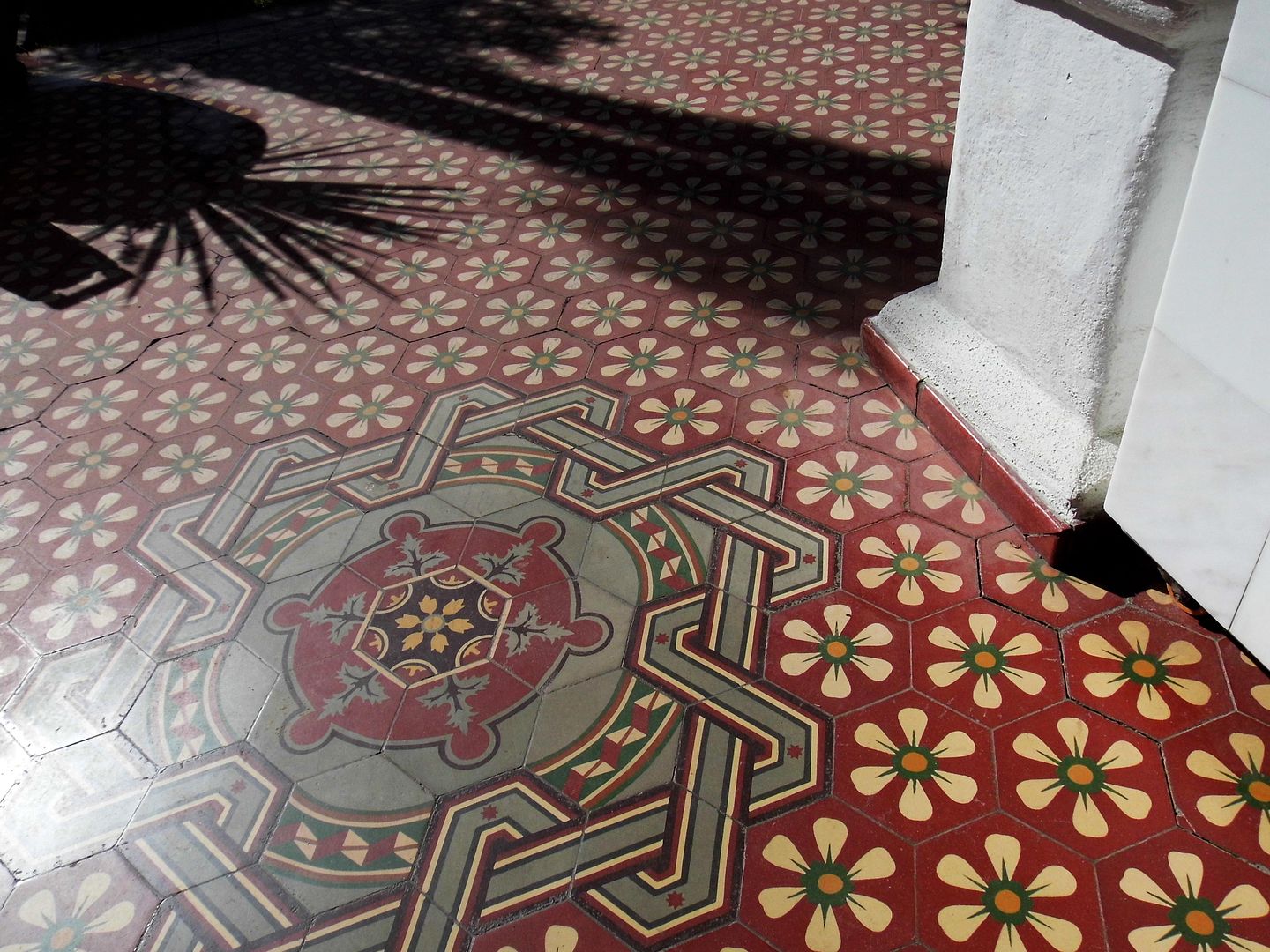 Unfortunately, the outdoor reflecting pool, goldfish, statuary, and exotic birds (including peacocks) are gone.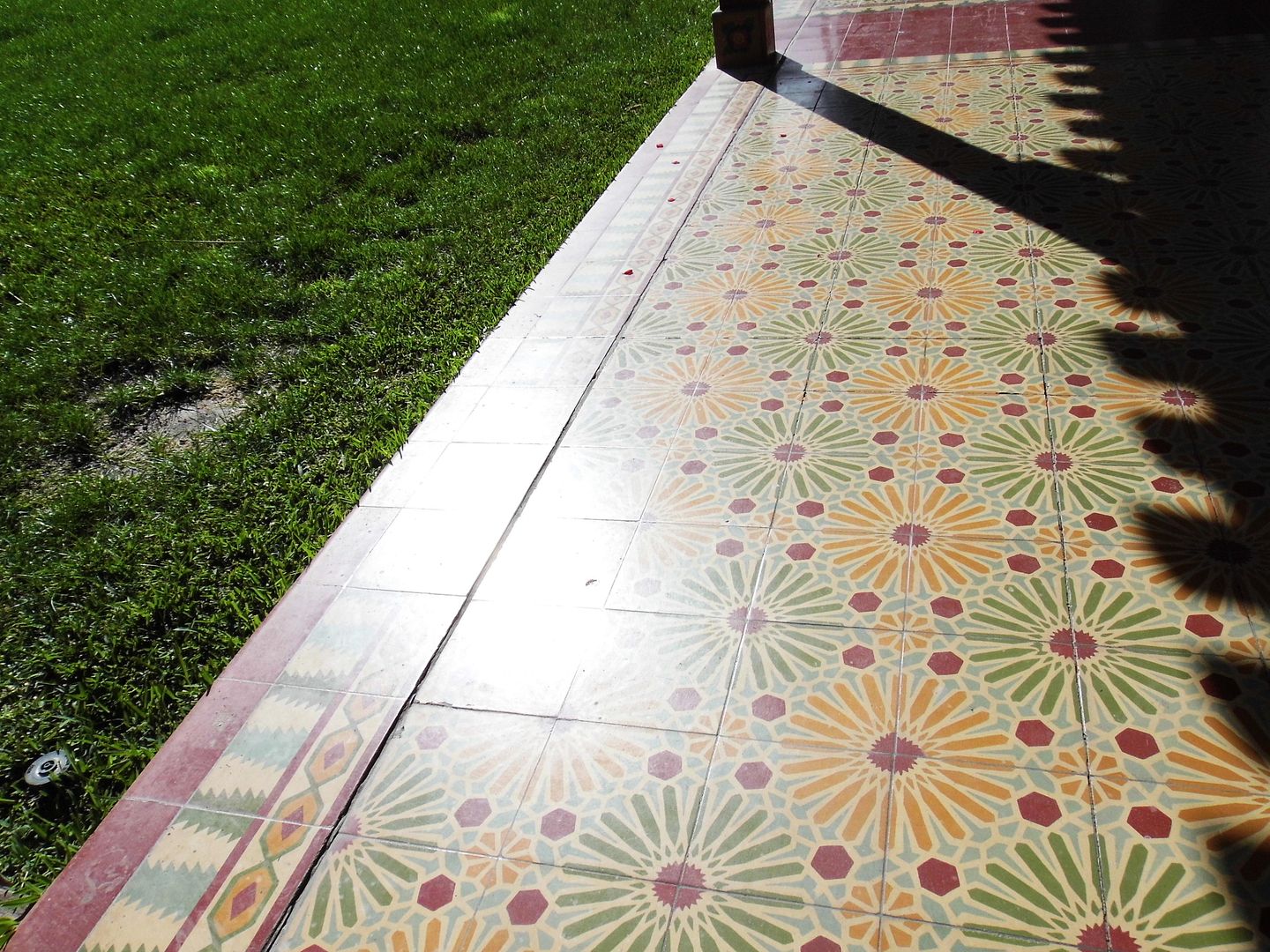 But the encaustic tile floors—made from concrete—have retained their color pattens beautifully (nine different styles in all!).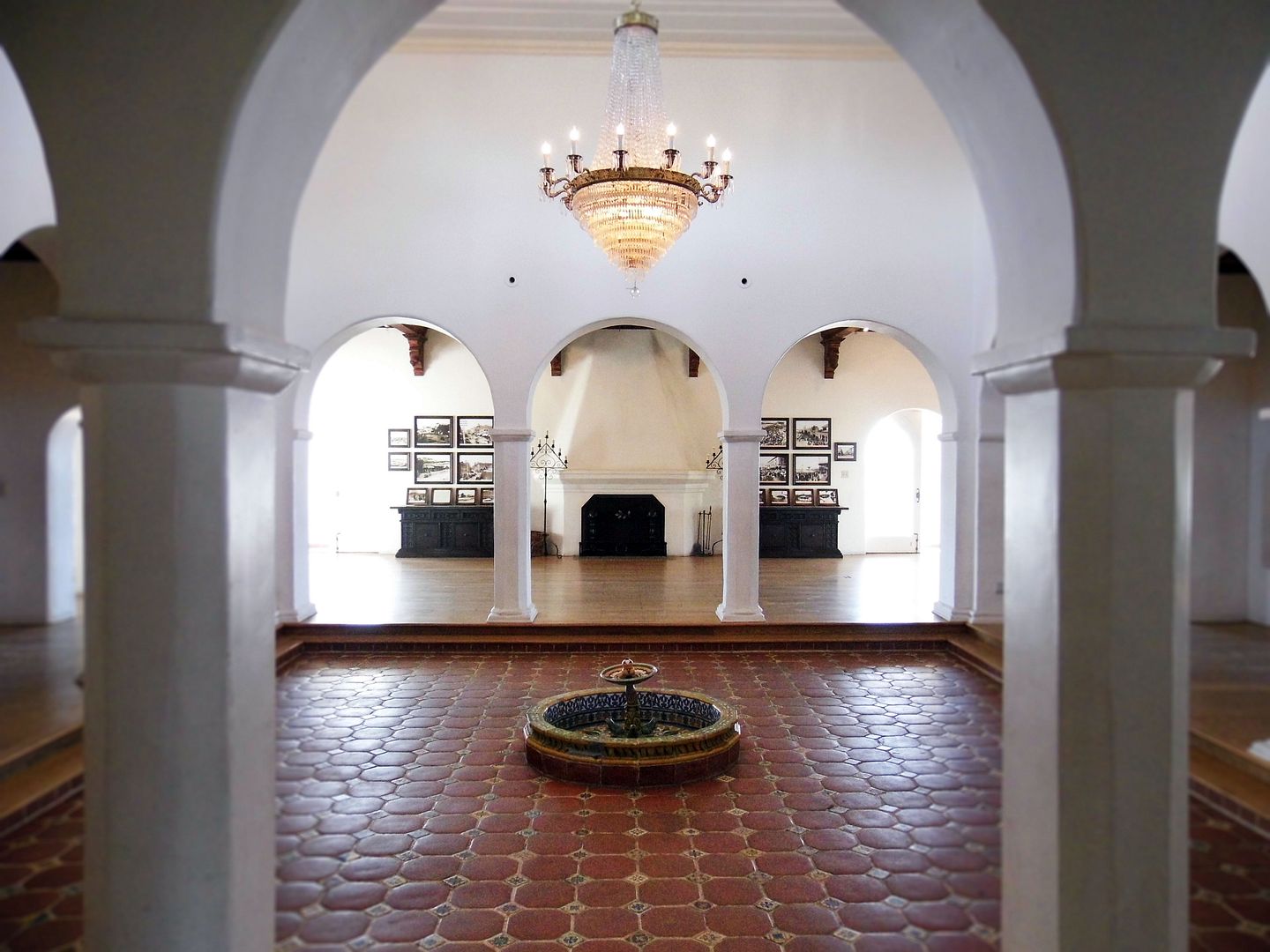 Inside, the tile-floored solarium—with its Italian ceramic fountain and original fireplace—served as the home's main salon.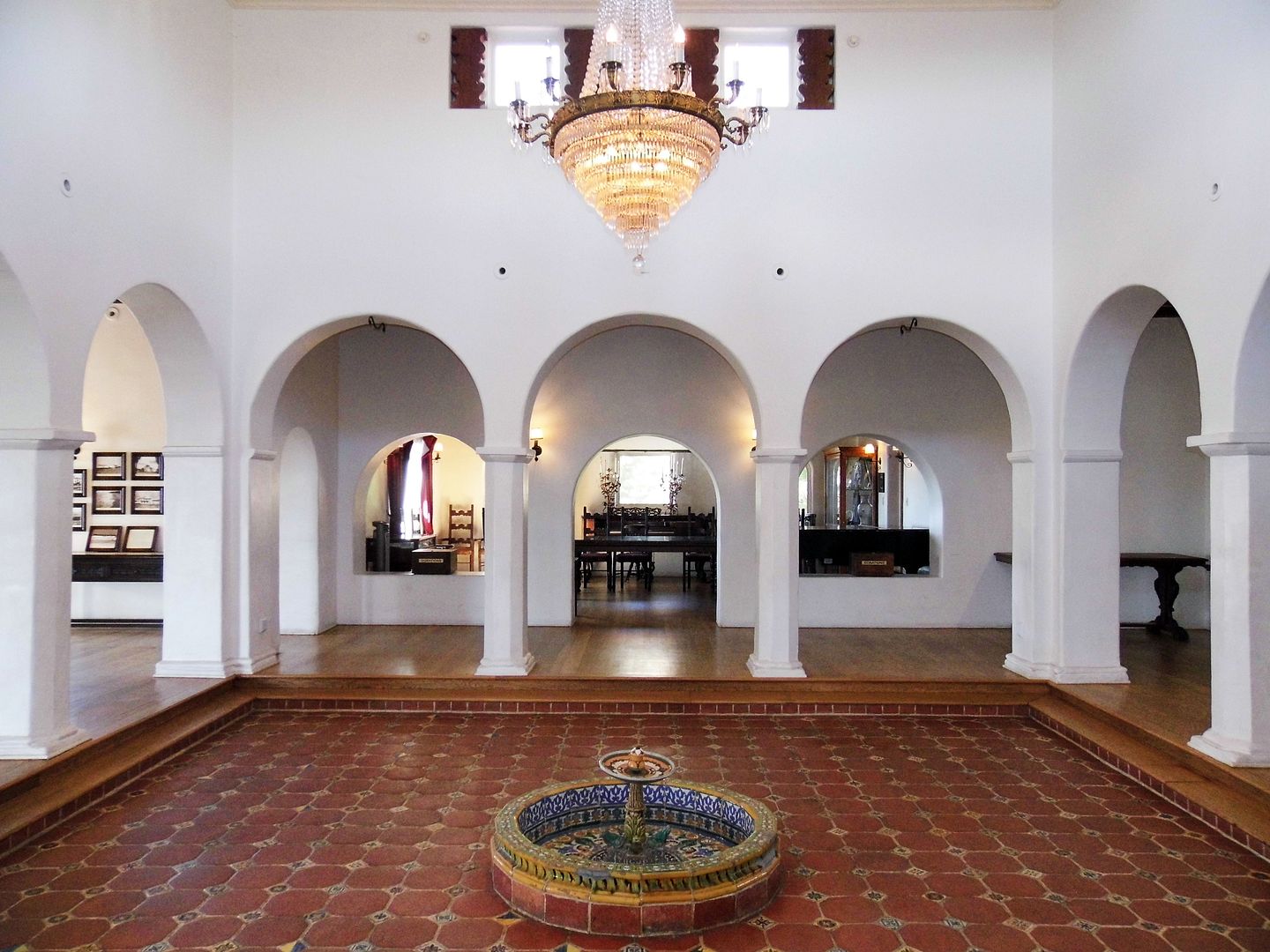 Although once furnished with Persian carpets, the original oak hardwood is now exposed—illuminated by the original English Empire-style chandelier (which, over time, was converted from gas-burning to electric).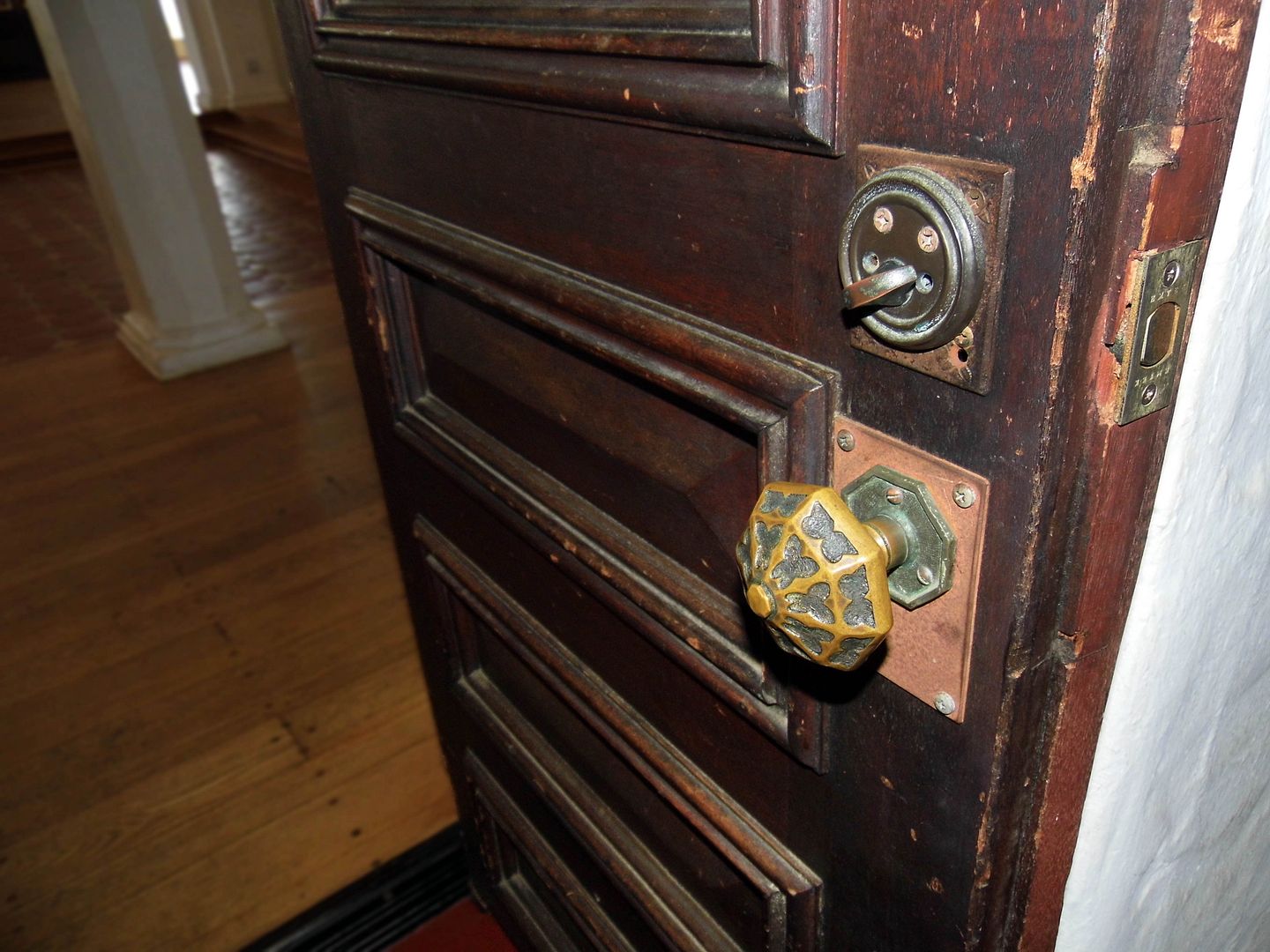 Although all but one original piece of furniture has gone, many of the home's decorative elements—at least, the ones that aren't as easy to remove—remain.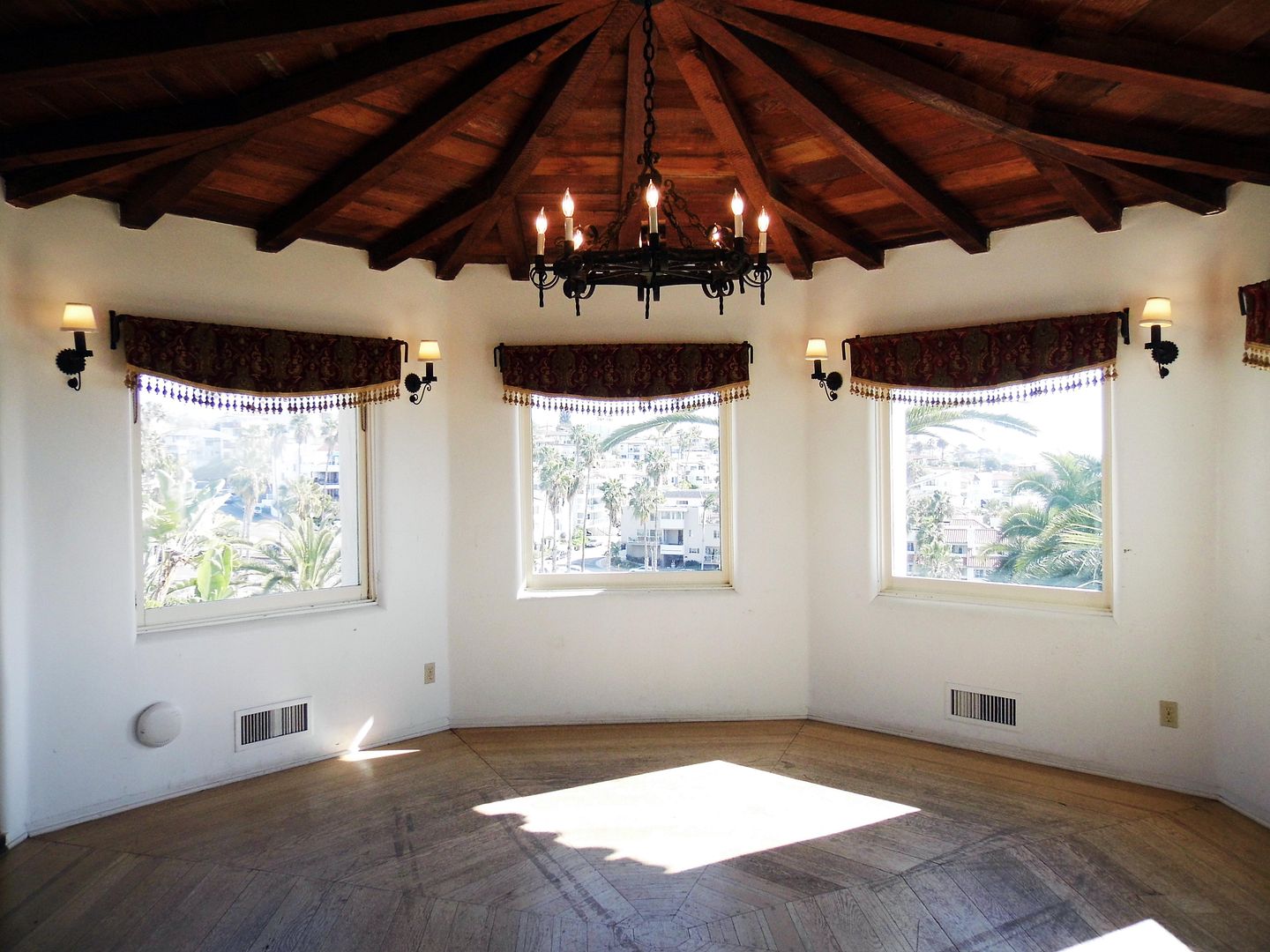 The purposes of some of the rooms have changed—like the octagonal reading room, with its original redwood ceiling.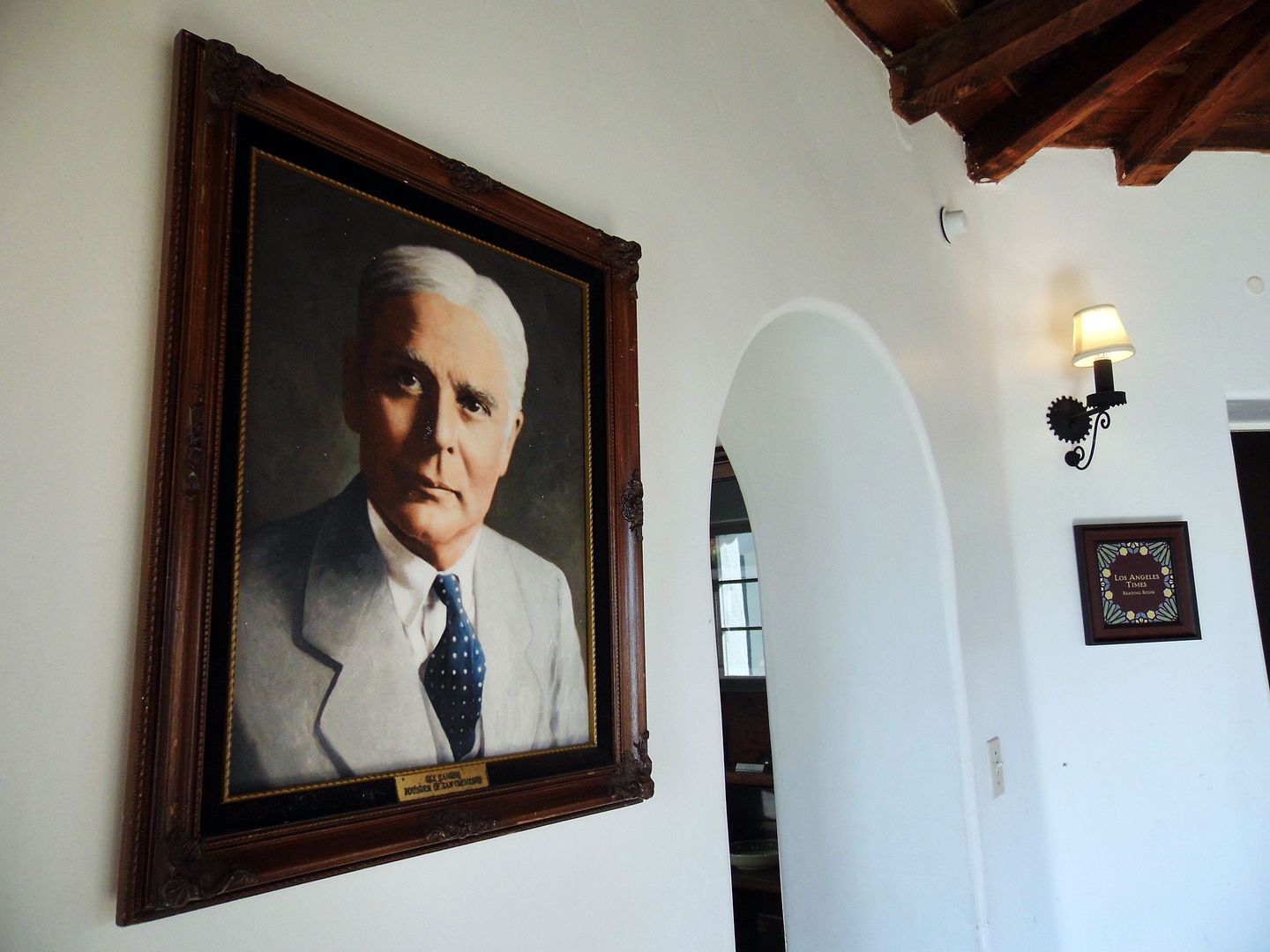 That used to be Ole Hanson's home office, where the ocean breezes would circulate through the windows and the scenery would inspire Hanson while he worked.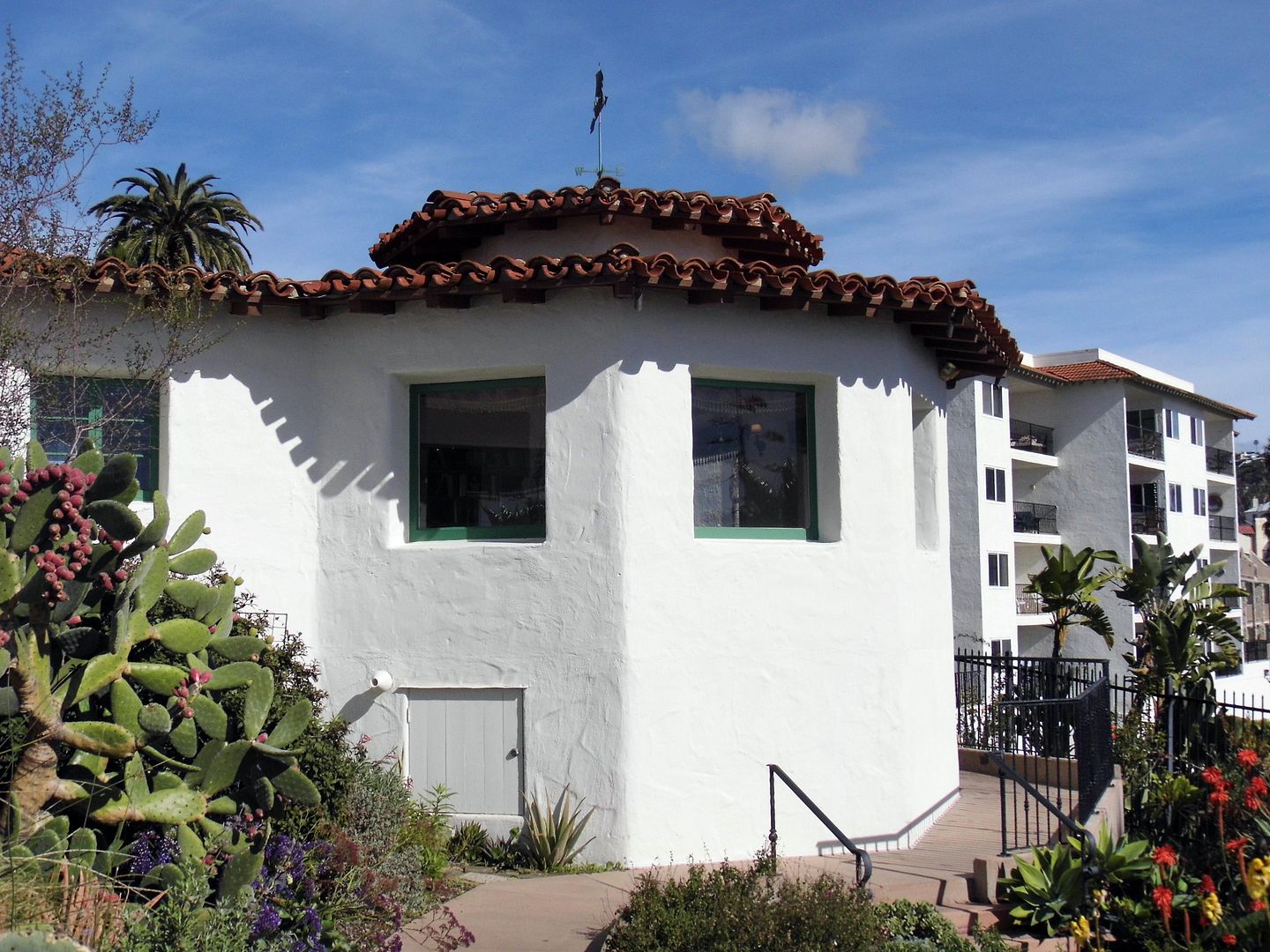 He'd have plenty of privacy in there, too—as it used to be only accessible through an outside entrance.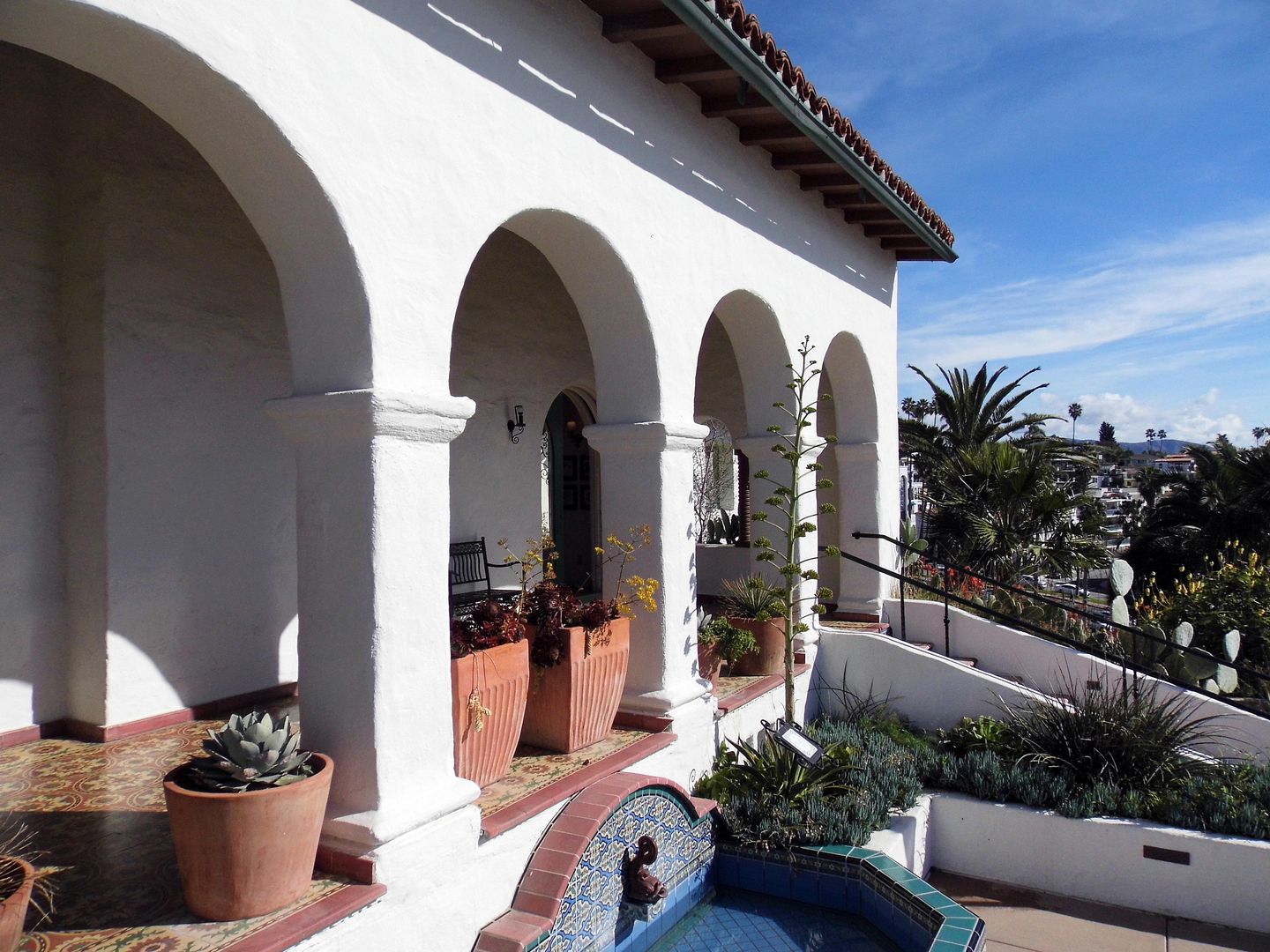 On the Ocean Terrace, as you stand beside the recently-added fountain (also in the Spanish style)...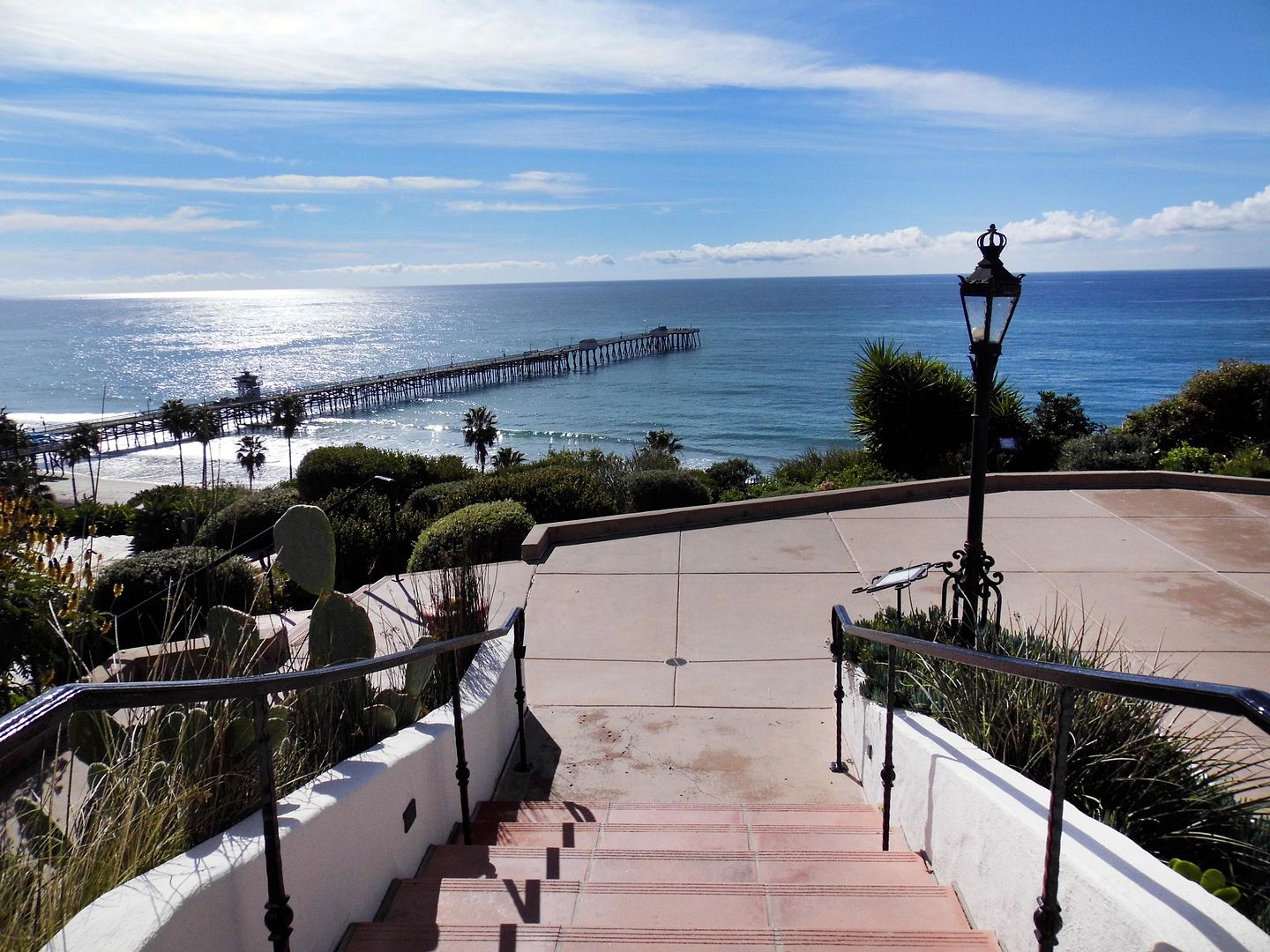 ...the blufftop location of Hanson's hacienda gives a good view of the Pacific as it merges with the horizon in the west, as well as San Clemente Pier in the distance.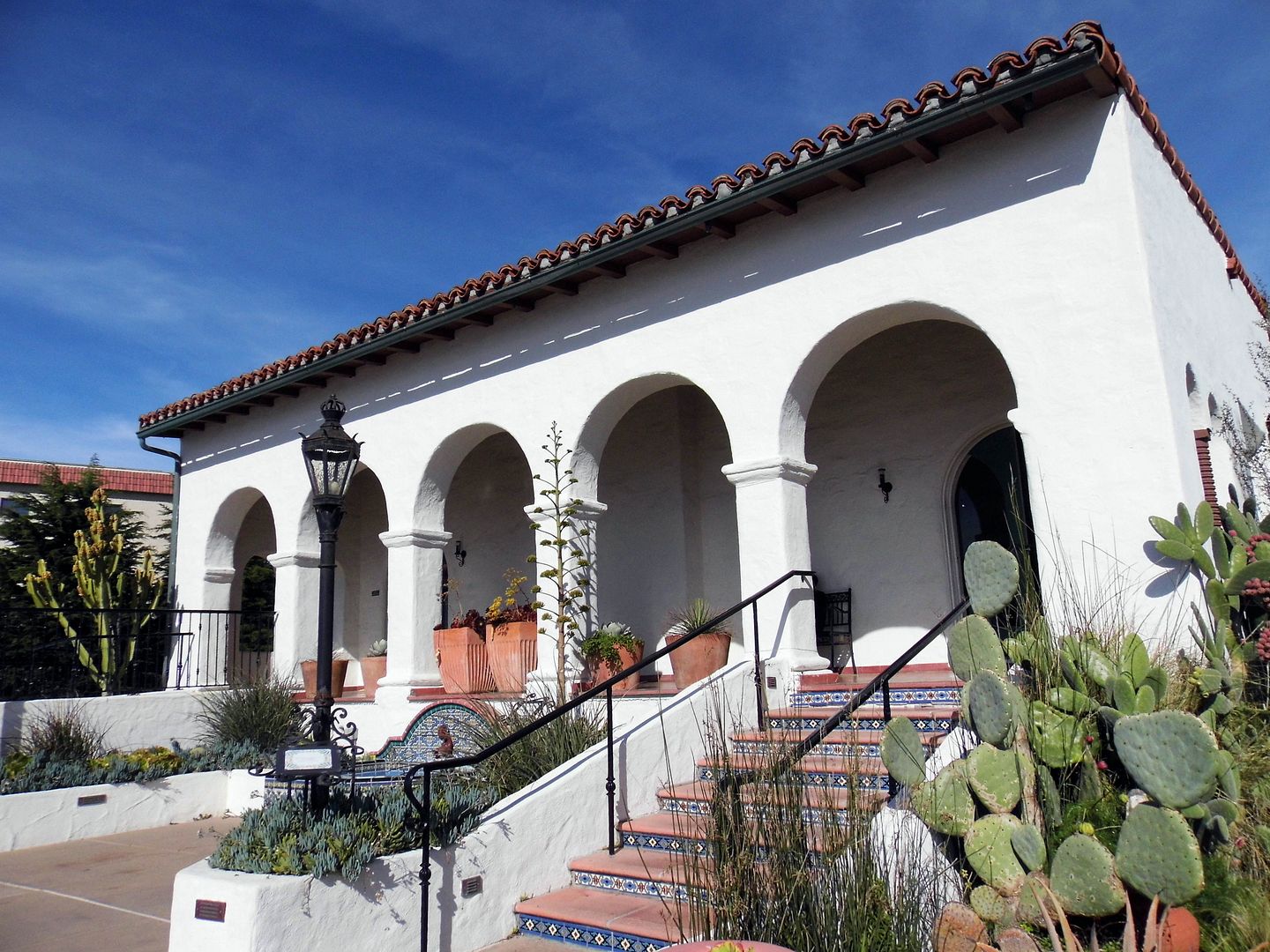 The hacienda was just one example of the Spanish Colonial Revival style in San Clemente—a theme Hanson "borrowed" from Santa Barbara and required for the rest of the city's development.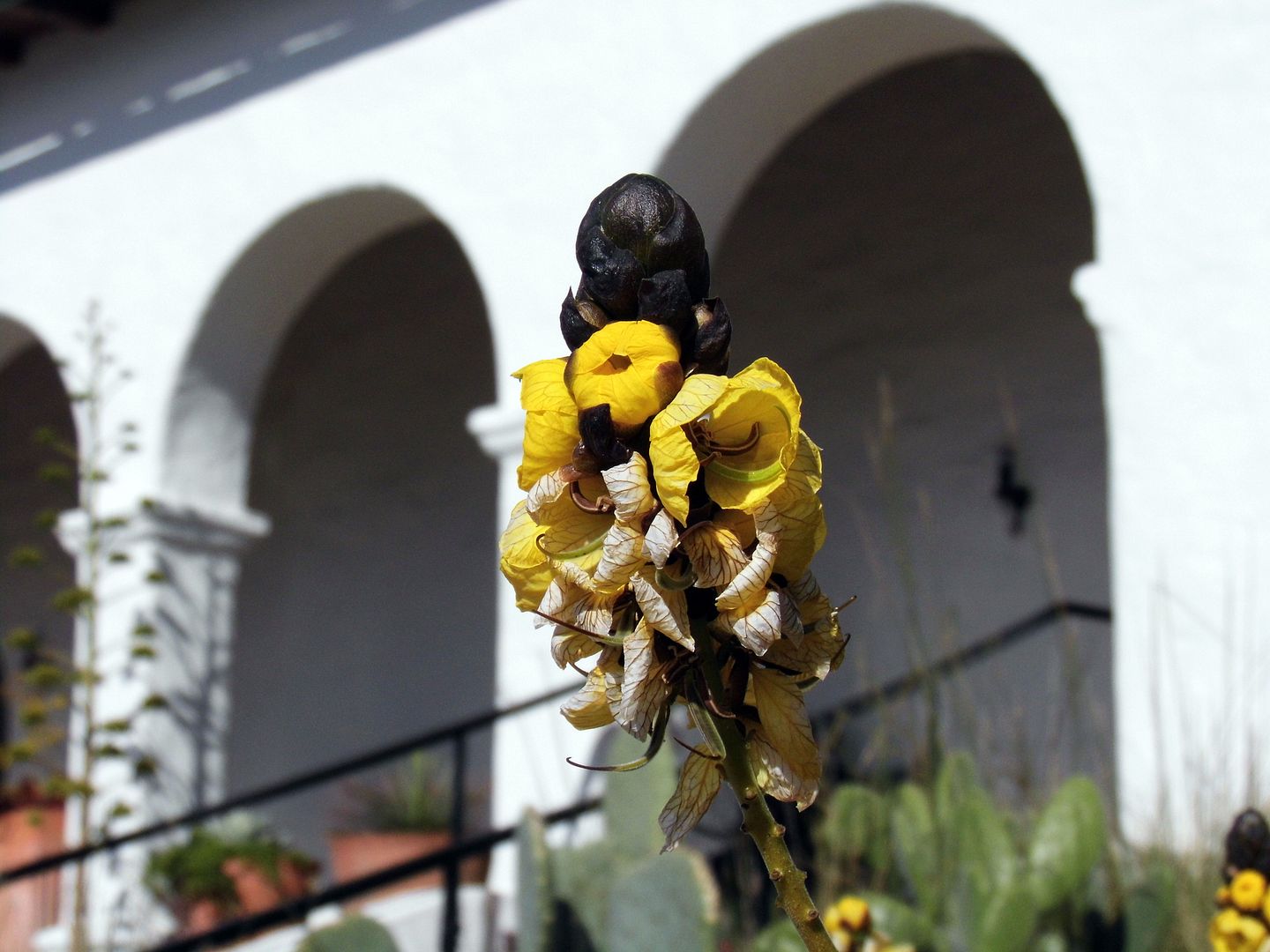 Tragically, Hanson lost everything in the Great Depression—including his home, which was repossessed by the very same bank that helped fund the creation of San Clemente itself.
In 1934, Hanson left the city he'd founded for his home in LA, where he spent the rest of his life (aside from developing some property in
Twentynine Palms
). Two years later, a judge ruled against Hanson's rule that required Spanish-only architecture to be built.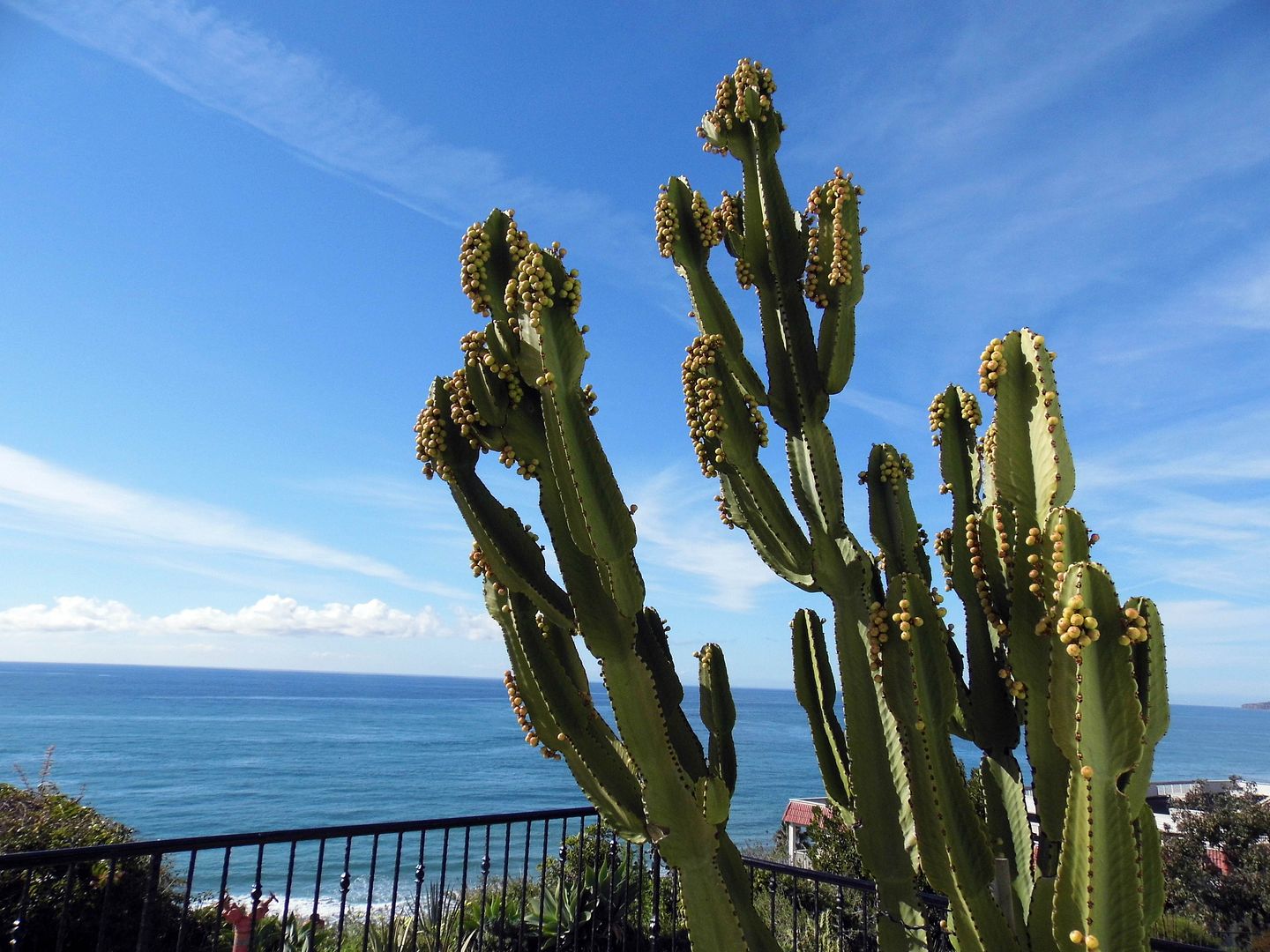 New structures jumbled up the once-heterogeneous seaside village. Old buildings were torn down, leaving only about 200 of those white stuccoed, red tile-roofed buildings—no taller than four stories, except their towers—remaining today.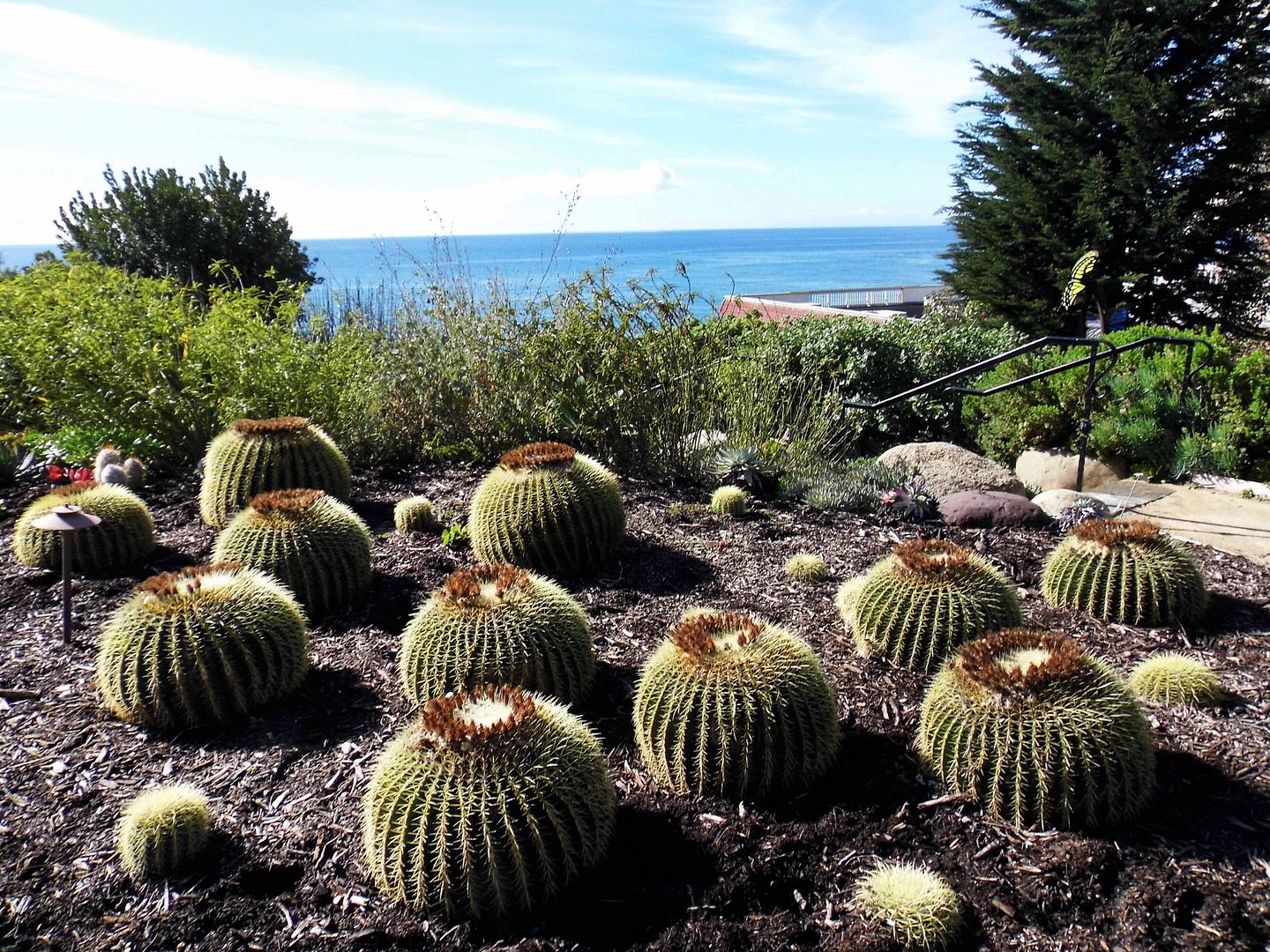 There are now 2.5 acres of coastal gardens that have been added—including a yucca planted by Hanson himself in 1927 and a prickly pear cactus that's original to the home, as well as many newer and water-wise plantings.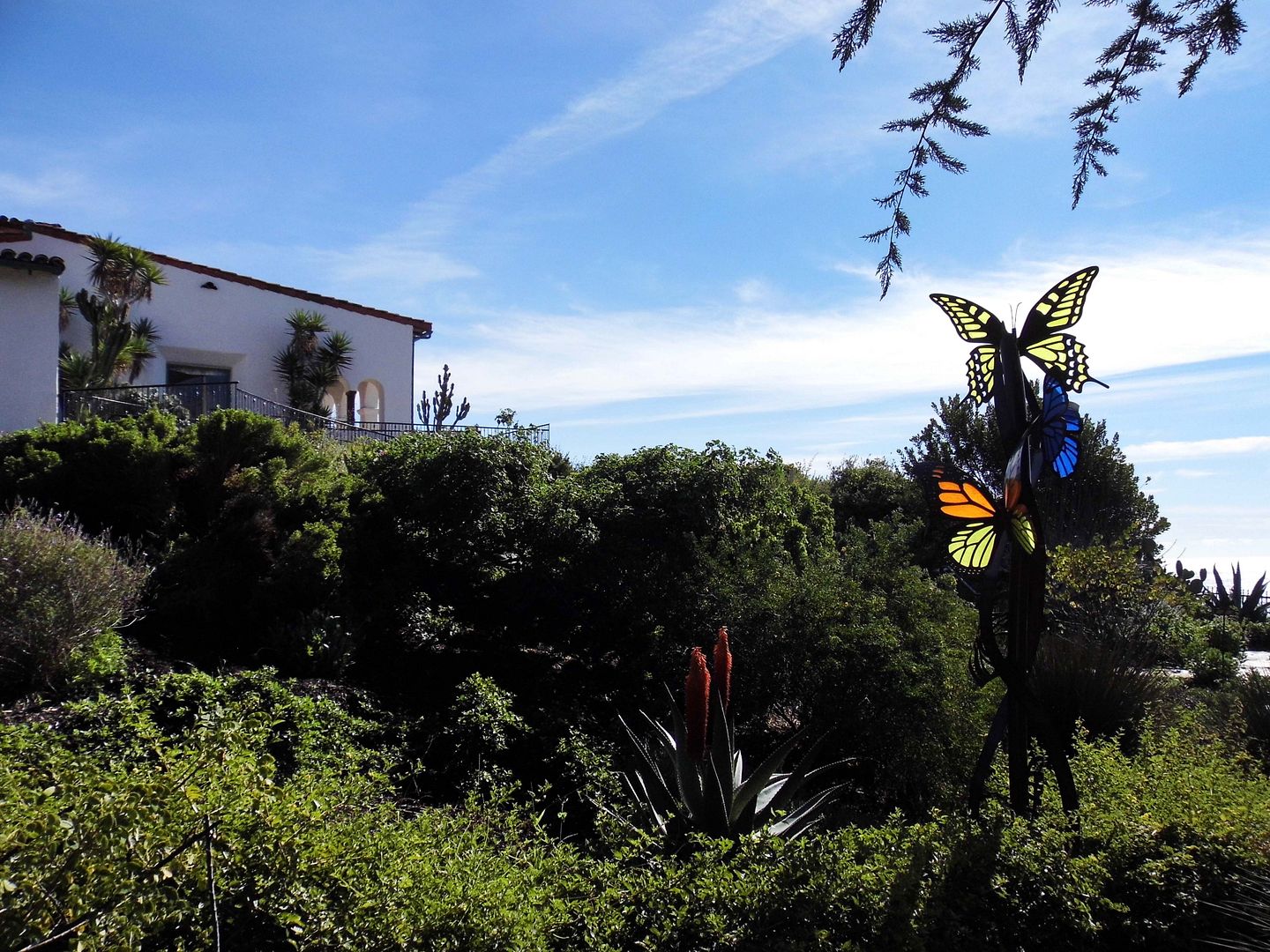 The Beauty of the Butterfly by Matthew Placzek, dedicated 2017
As a historic site, it's really bounced back from multiple ownerships—including having been used as a senior citizens' home in the 1960s—and a fair amount of neglect.
The house is now, as its name indicates, not only romantic—enough for a full schedule of weddings—but also quiet enough to simply reflect atop the seaside cliffs.
I could've spent all day there—if it hadn't taken me nearly two and a half hours to get there from LA that morning, and if I hadn't had another two-and-a-half-hour drive ahead of me to get back home.
Was five hours' worth of driving worth just a few hours to bask in what's left of the Spanish village of San Clemente?
Absolutely.
Related Posts:
Photo Essay: The Gold Coast Estate of Rancho Palos Verdes, Never Built
Photo Essay: A Tiny Tuscan Villa Above the Palos Verdes 'Riviera'
Photo Essay: The Mysteries of Brand Park in Historic Glendale
Photo Essay: The Estate and Gardens of the First Lady of Beverly Hills
What Is This Spanish Village By the Sea... Without Its Movies and Bowling?