As compulsive as a planner I am, I don't always look before I leap. I make snap judgments on adventures that sound cool—and occasionally, I'll regret one (though I'd prefer to know than not know).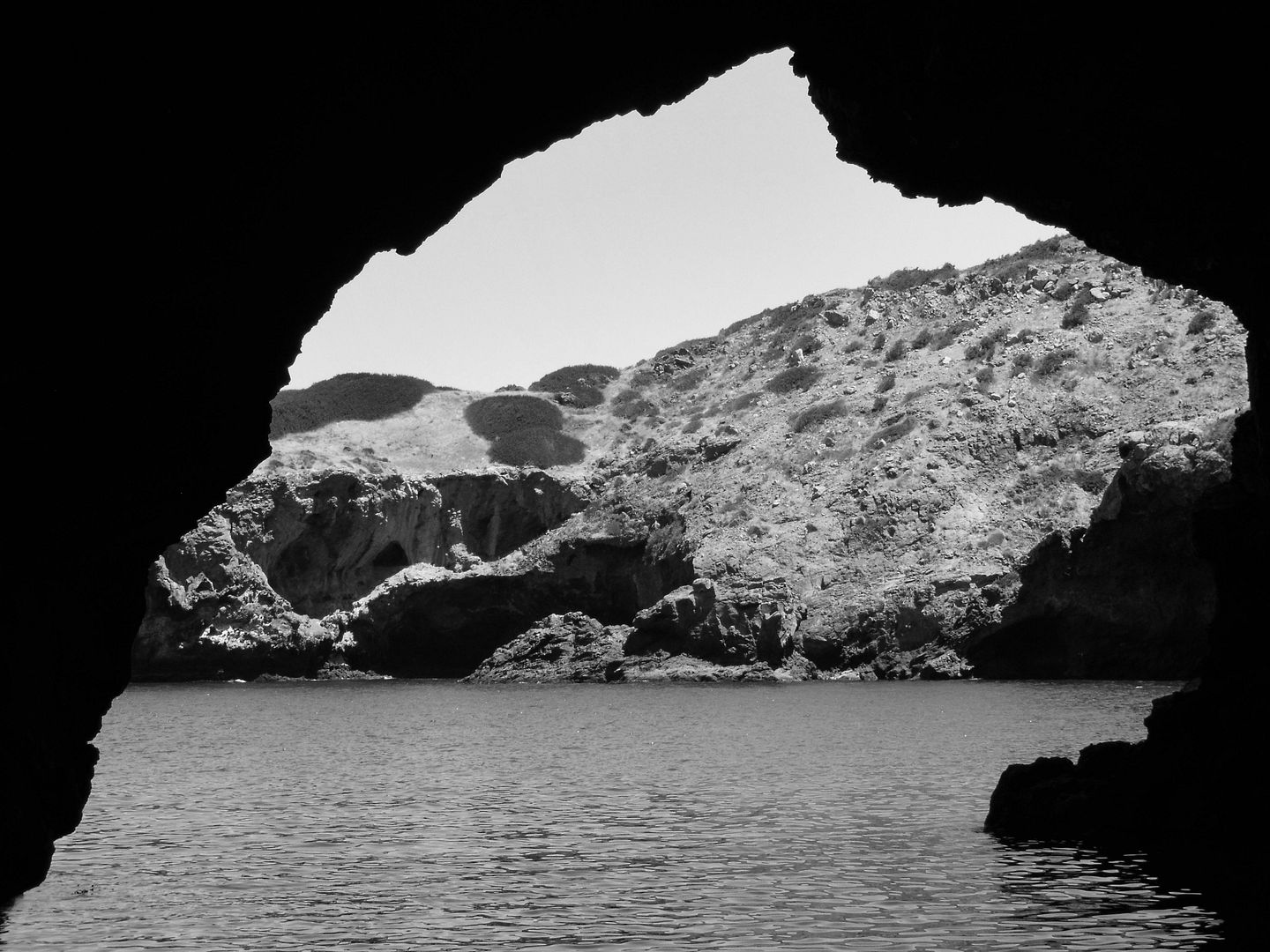 But there's one adventure I got right recently—the special Island Packers excursion to Cueva Valdez, though it didn't even occur to me that "
cueva
" was the Spanish word for "cave." I only knew I'd be going somewhere on
Santa Cruz Island
in Channel Islands National Park that's not often open for public access.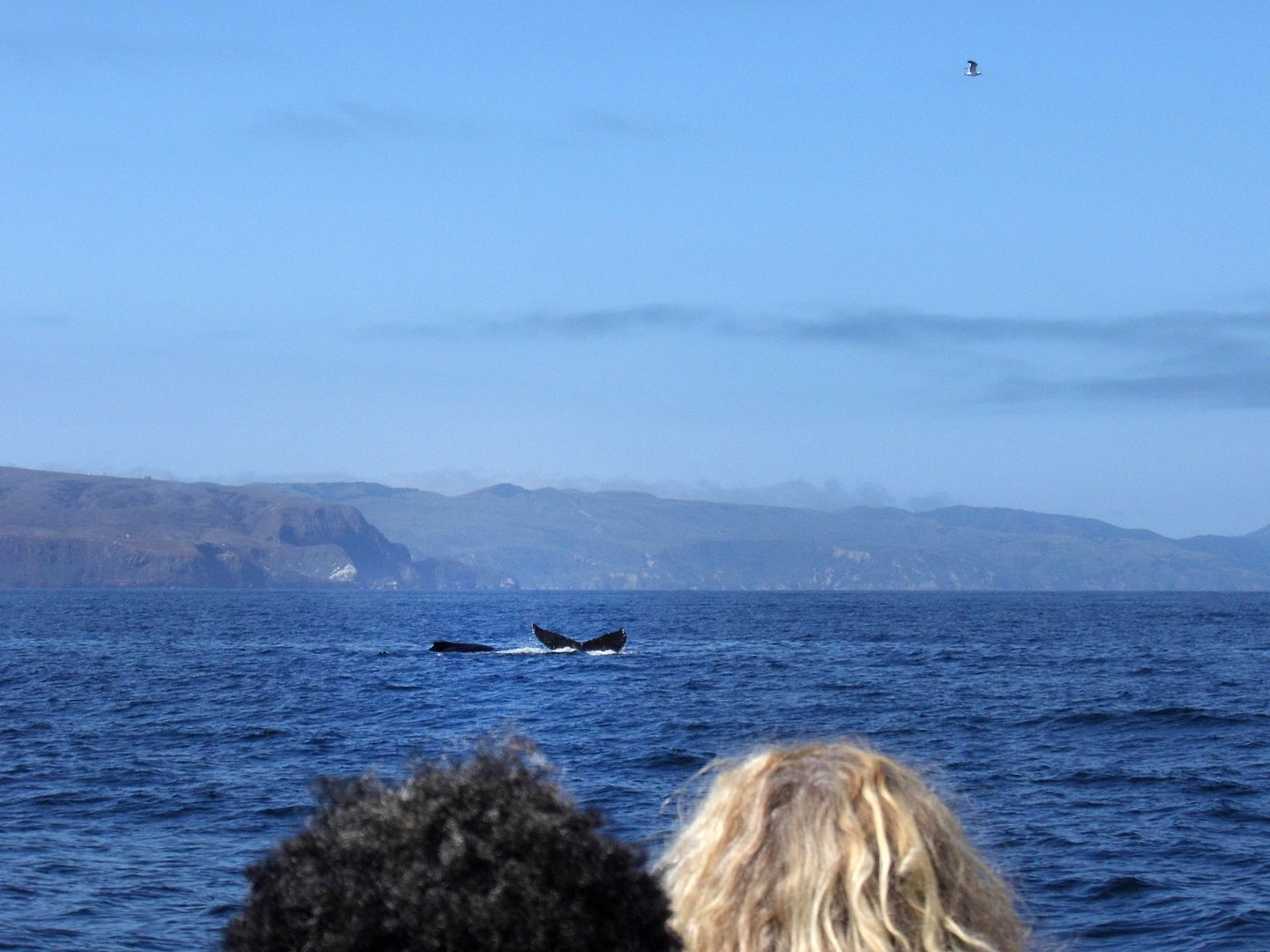 So, I hopped on the 9 a.m. departure of the "Islander" catamaran from Ventura Harbor and braced for the rocky ride they warned us about, emerging from my seat in the lower cabin to catch sight of a few dolphin pods and some humpback whales blowing out their holes.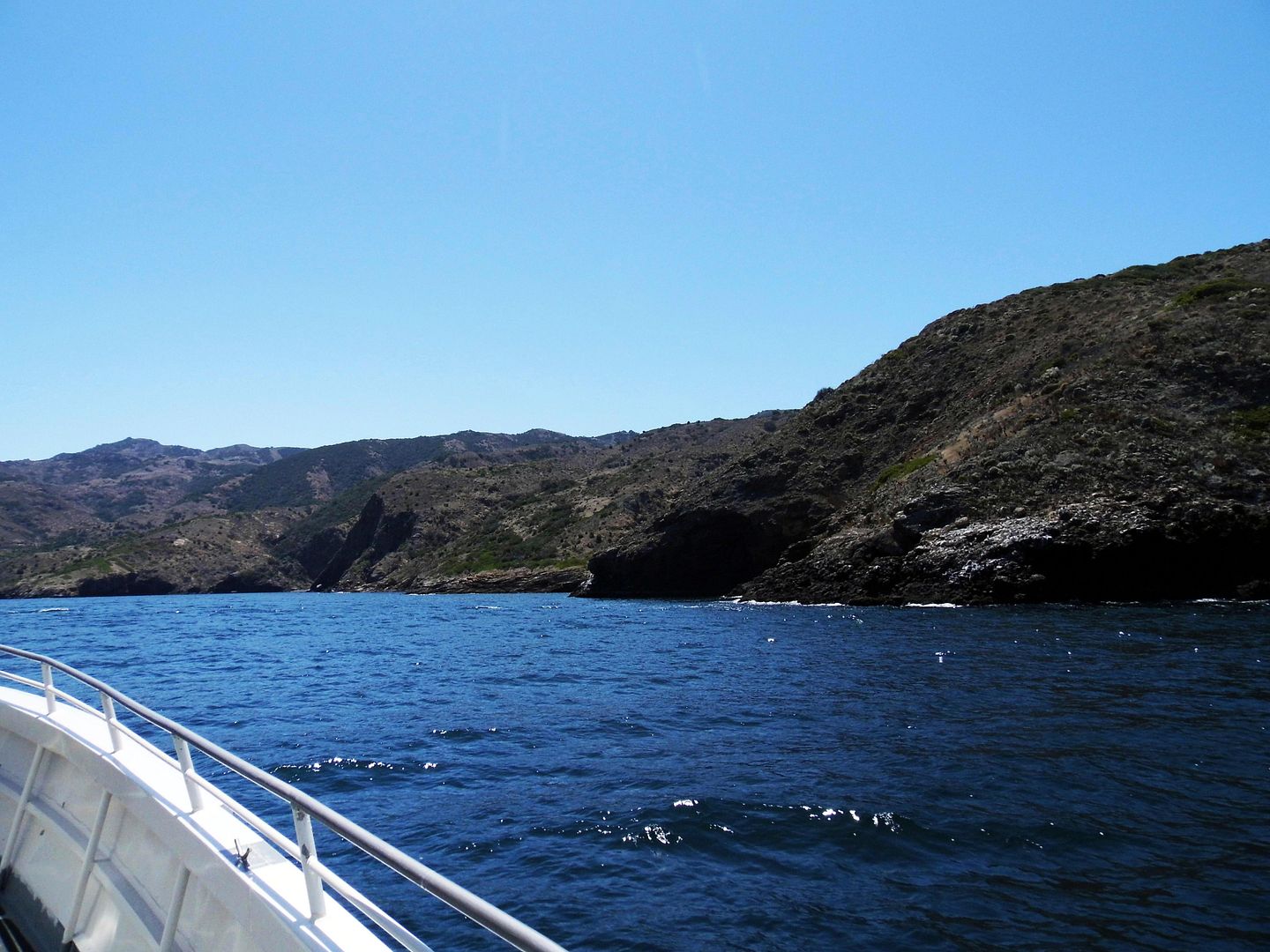 After dropping off the majority of our passengers at
Prisoners Harbor
, making a quick stop in the Painted Cave, and crossing over the threshold from the "SoCal" climate into the "NorCal" climate...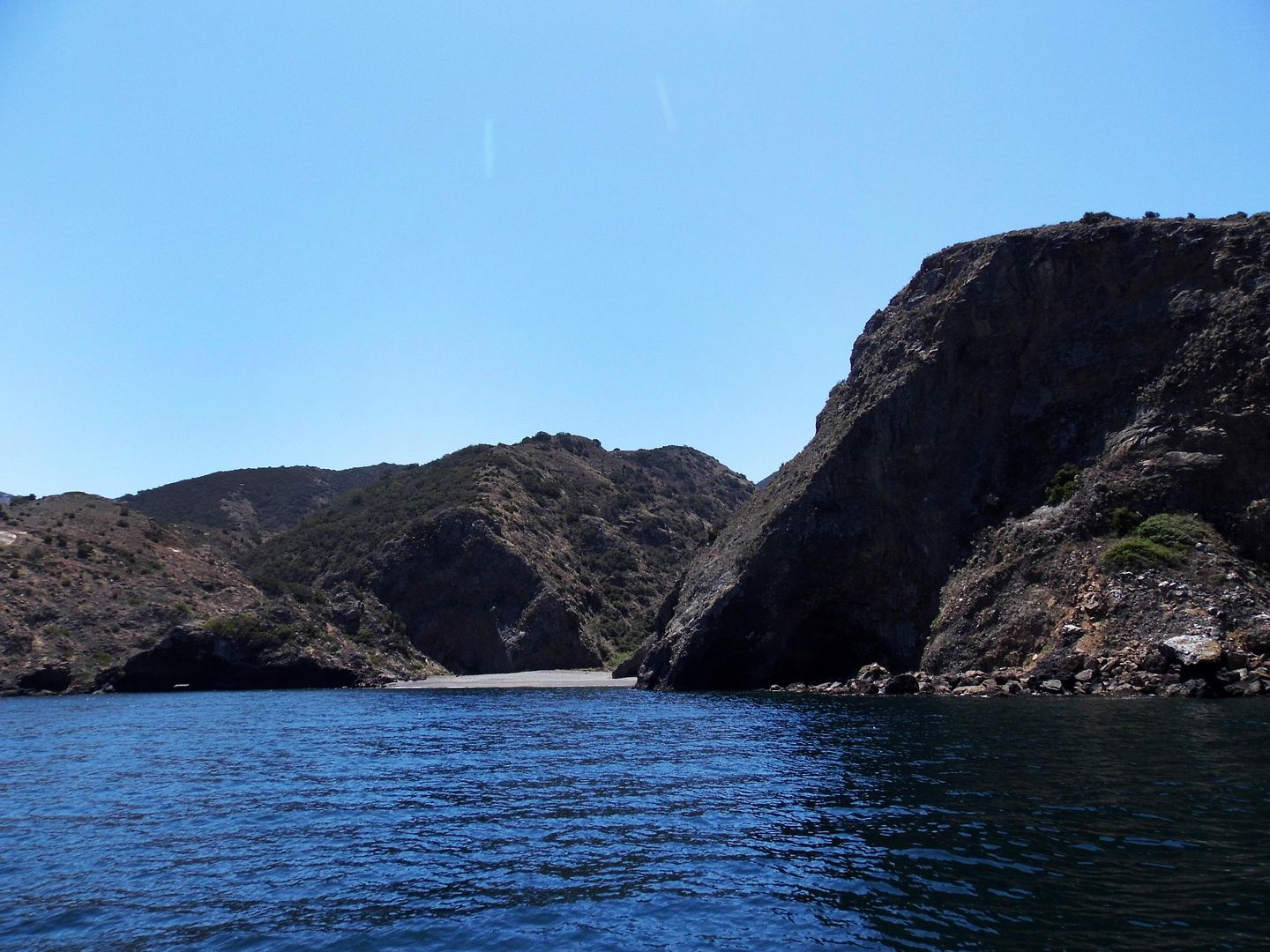 ...we had a small, protected cove in our sights, with a tiny strip of sandy beach.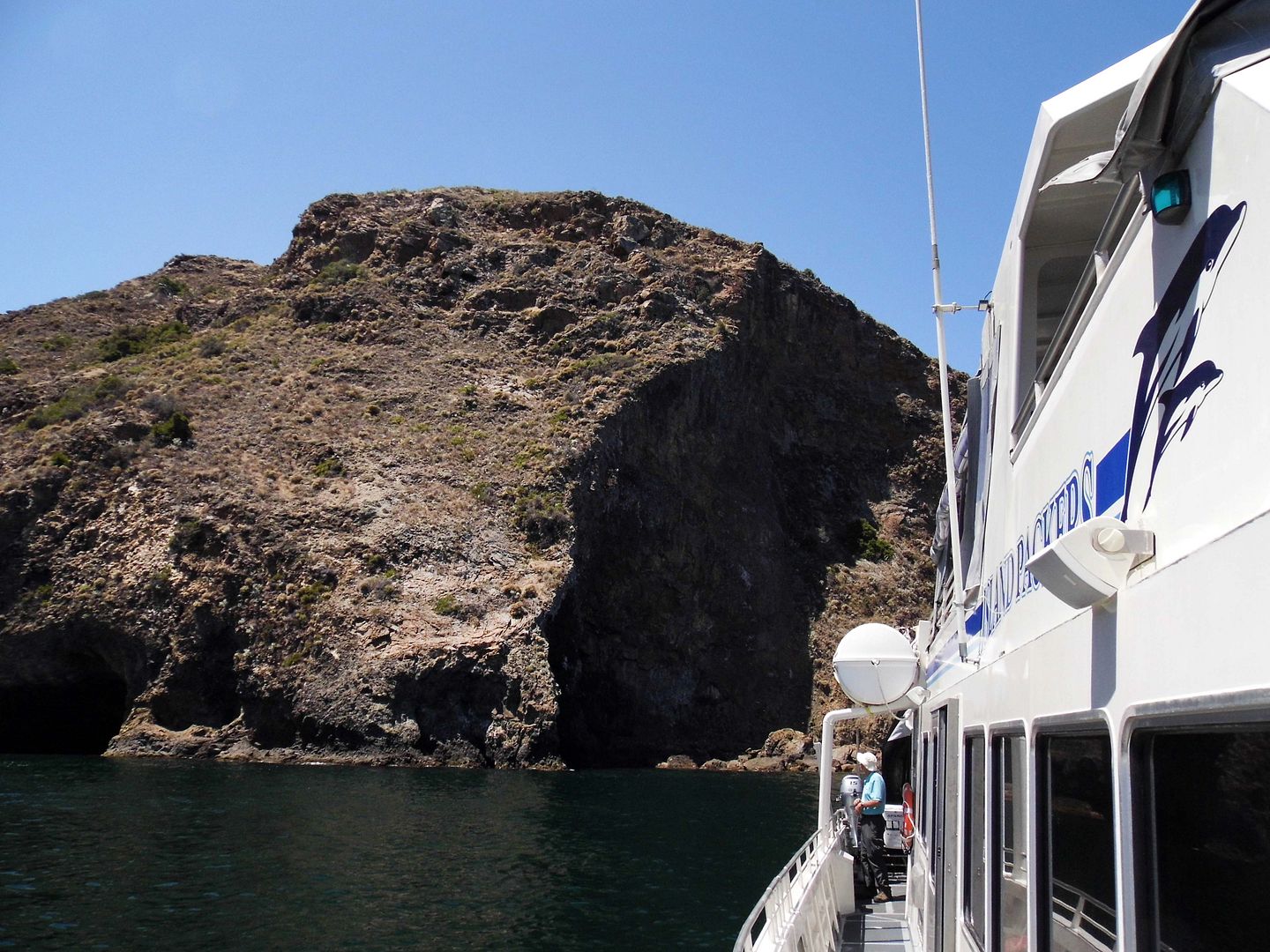 This was the Cueva Valdez landing, where we anchored off the north shore of Santa Cruz Island...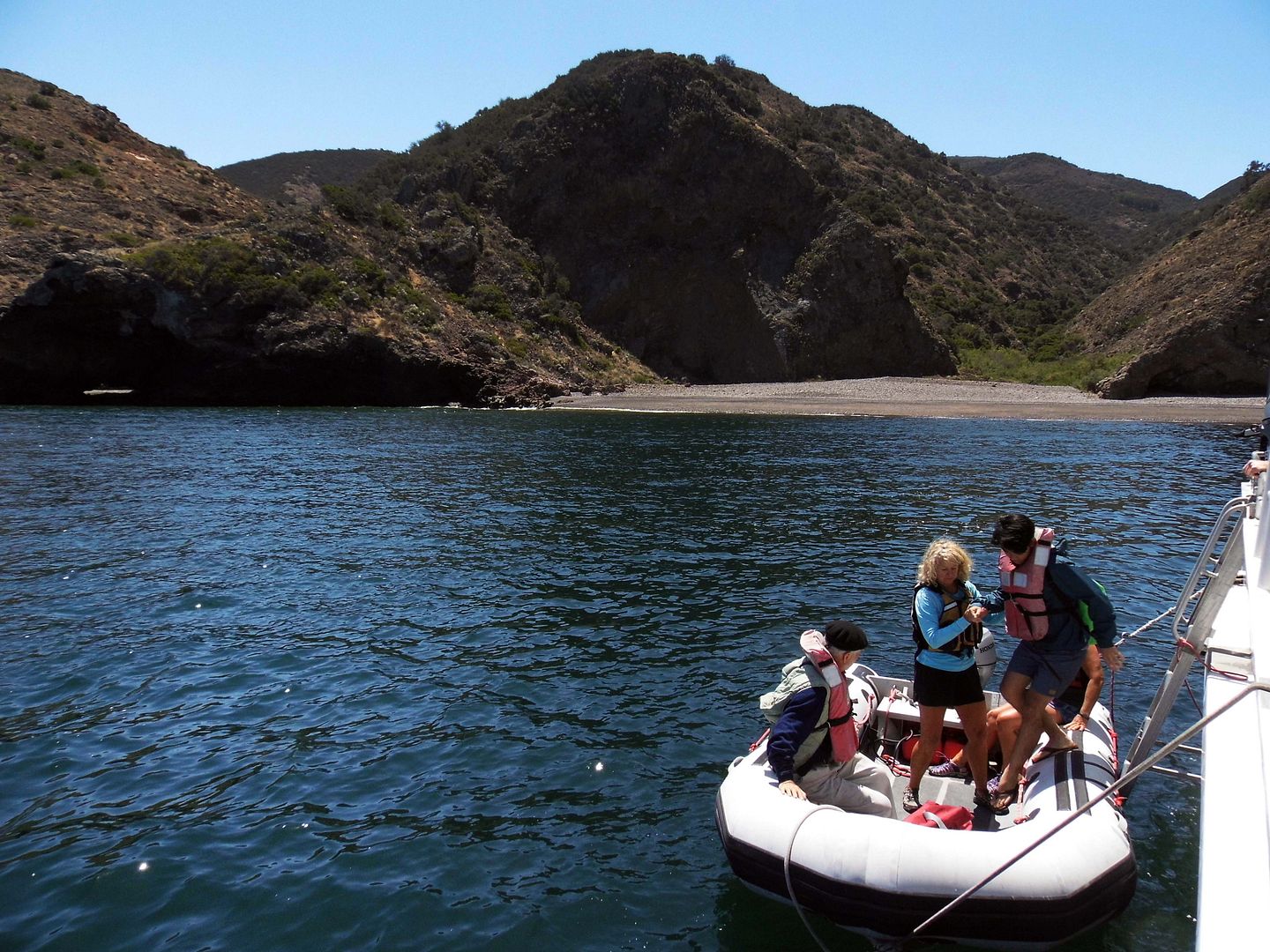 ...and climbed down into inflatable, motorized skiffs...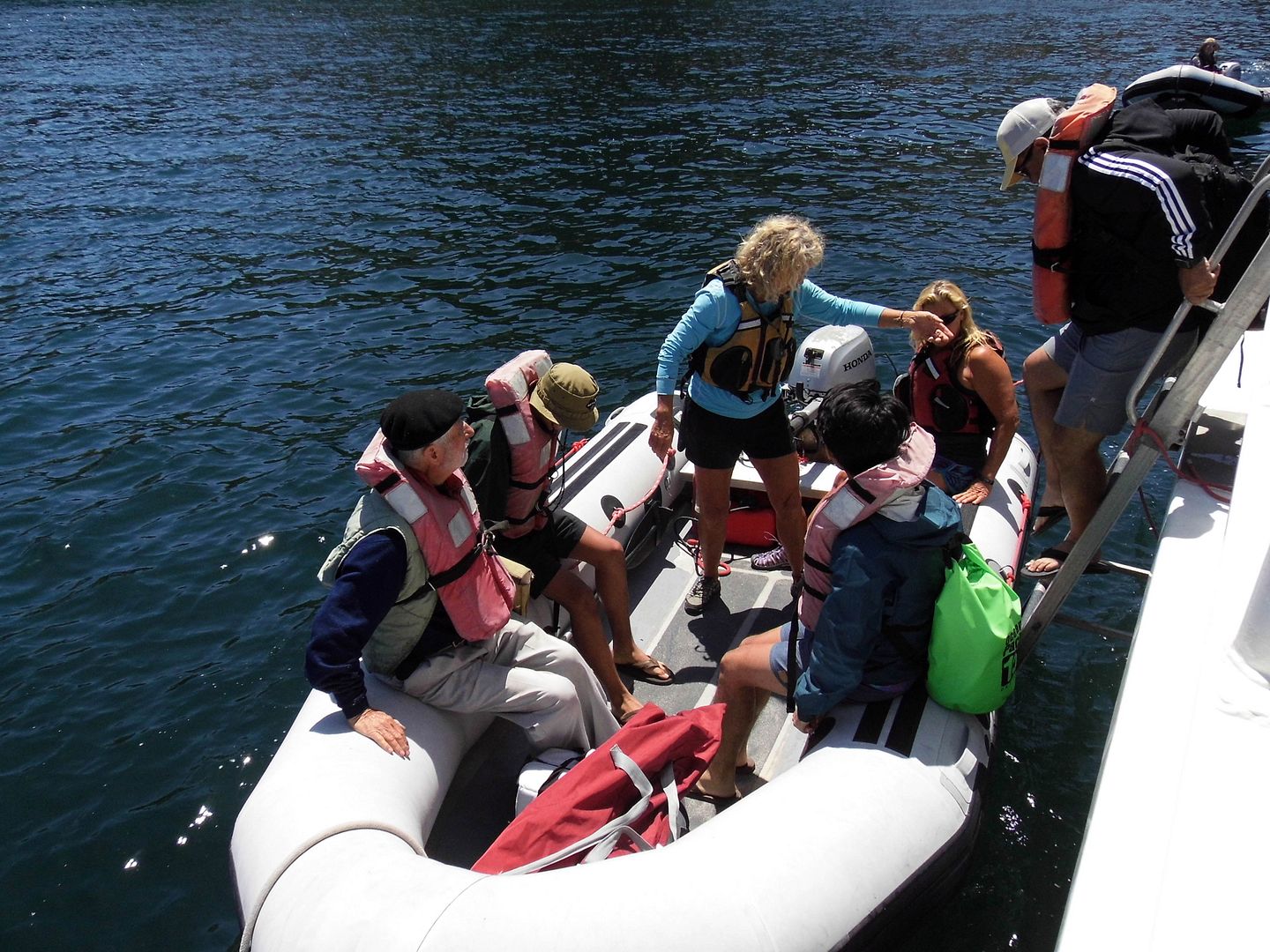 ...six passengers at a time, holding on for dear life...
...as we bid adieu to our captain...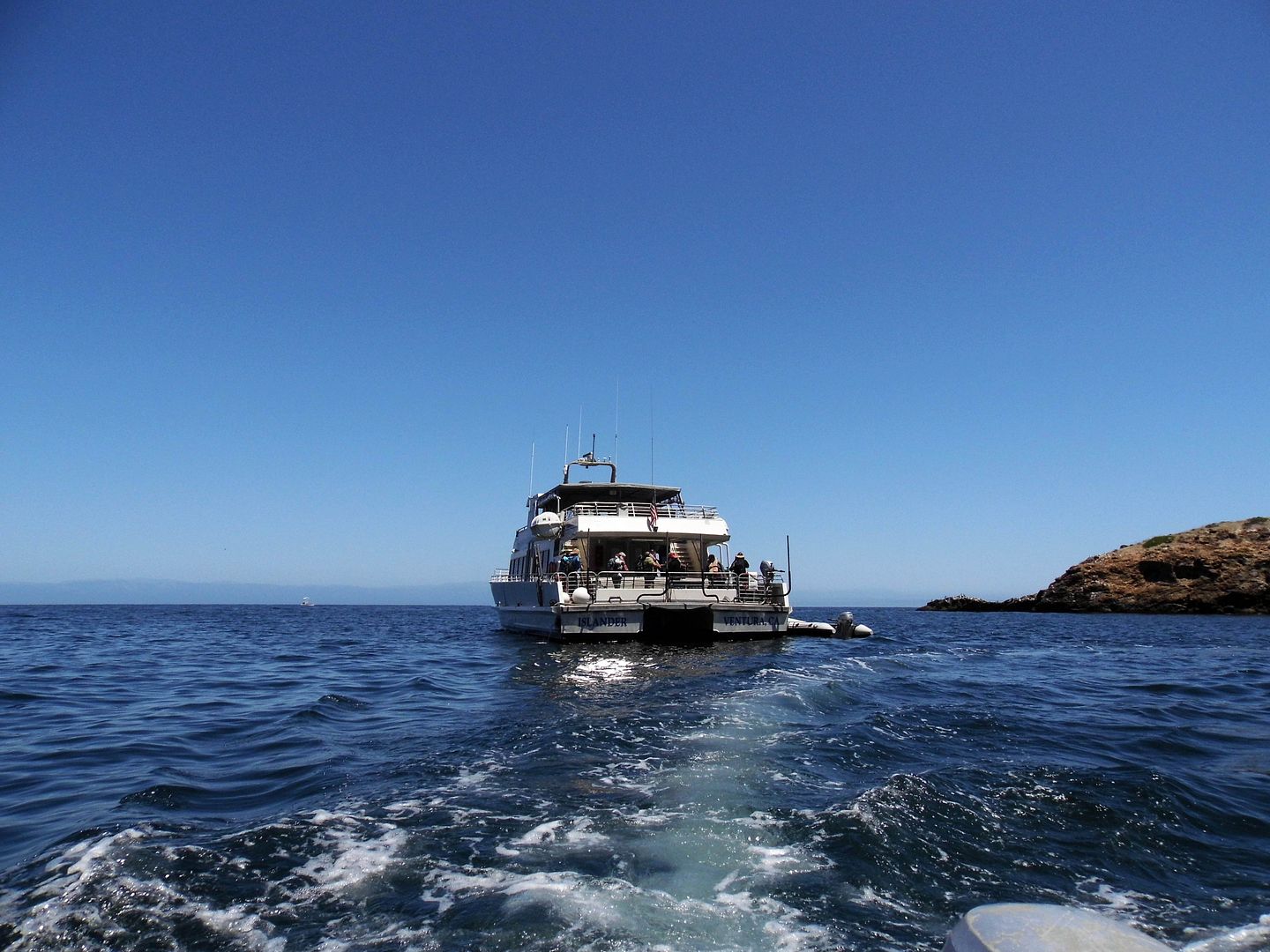 ...and zipped our way into the cave for a wet dismount.
Holy crap. What a picture-perfect view.
And, in fact, that same view did make its way onto at least two postcard designs of the early 20th century, known alternately as "Valdez Cave," "Cueva Valdaze," and "Quava Val Des" on maps and in correspondence of the time.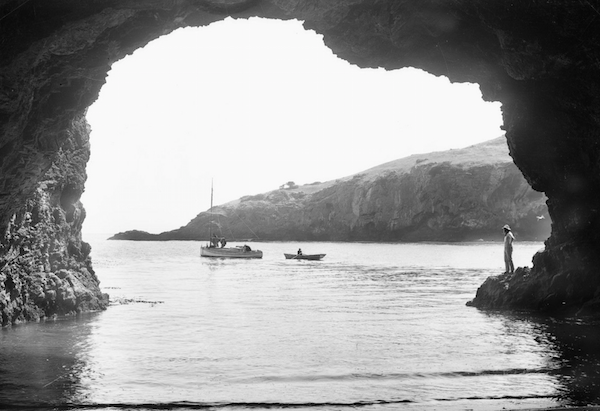 c. 1910 (Photo: H. C. Tibbitts, via Islapedia)
Records
show that "pleasure-seekers" have been visiting Cueva Valdez since at least the 1870s (back then, mostly from Santa Barbara). It's no wonder it became popular with early photographers, writers,
filmmakers
, and plein air artists and landscape painters (like
Lockwood DeForest
and
Alexander Harmer
).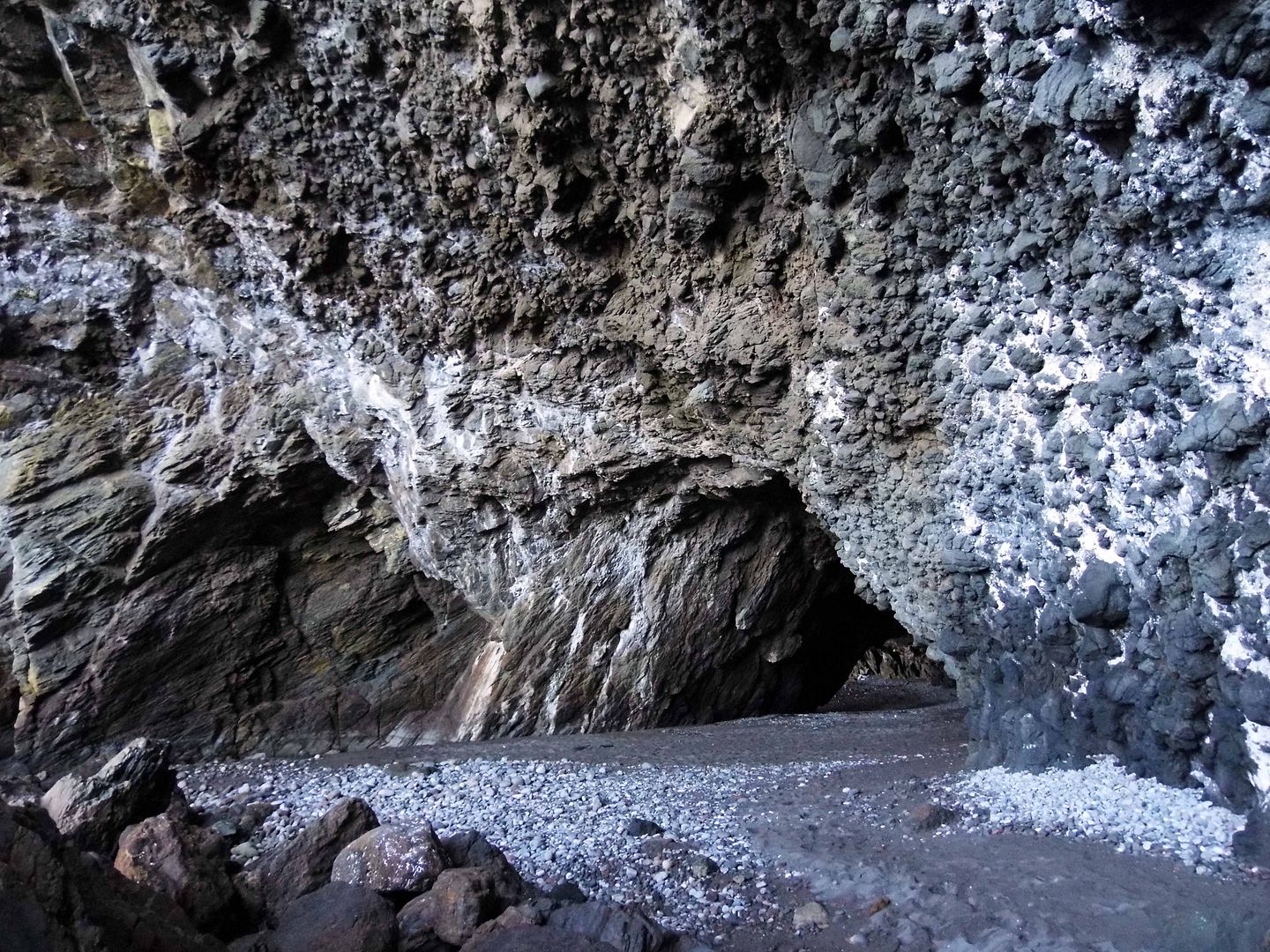 It's also been called "Tres Bocas" Cave because of the sea chamber's three entrances (or "mouths")—one from the water, one from the rocks, and another from the sand.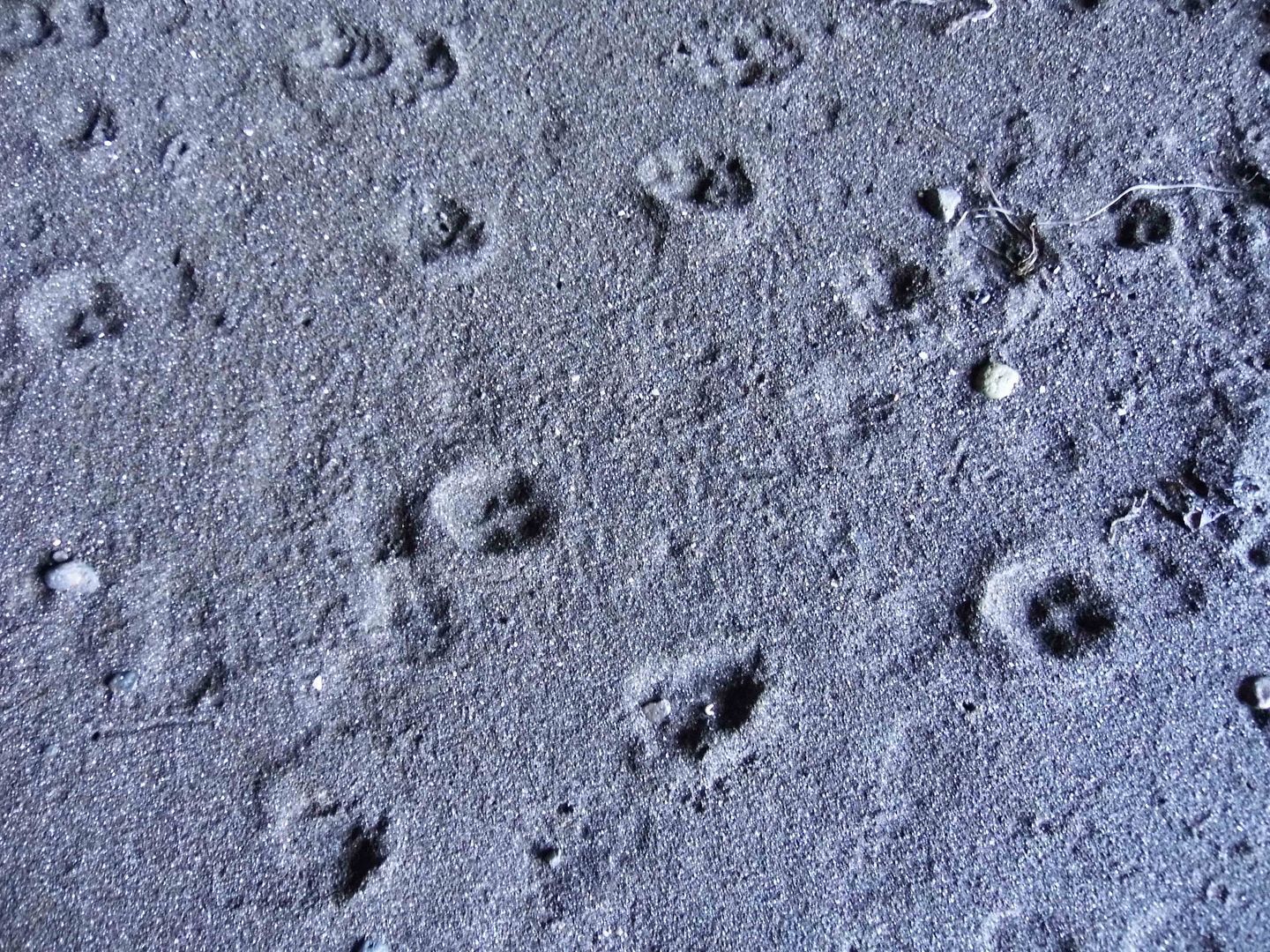 Upon my arrival, I almost immediately noticed what I assumed were Channel Island fox tracks, intermingling with the treaded sneaker prints of my fellow travelers. I spent the rest of my time on the island hoping one of those island foxes would try to abscond with my packed lunch.
Instead, all I saw were wavy turban snail shells, bones, and other biological detritus—though to my relief, no human-generated trash.
That's the beauty of how The Nature Conservancy restricts access to this side—the western 76% of of Santa Cruz Island.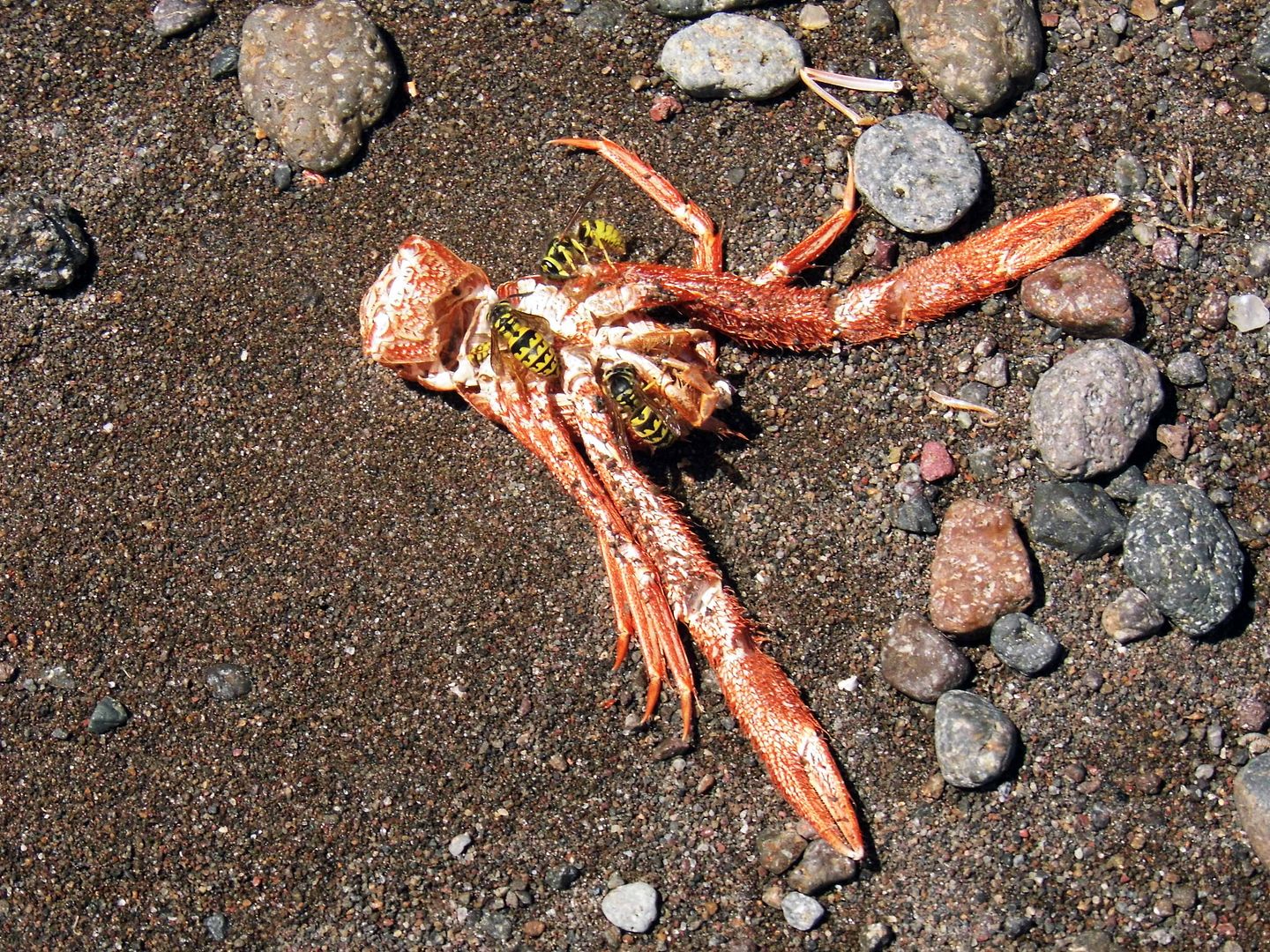 It keeps it pristine, besides the crawfish corpses being picked away by paper wasps...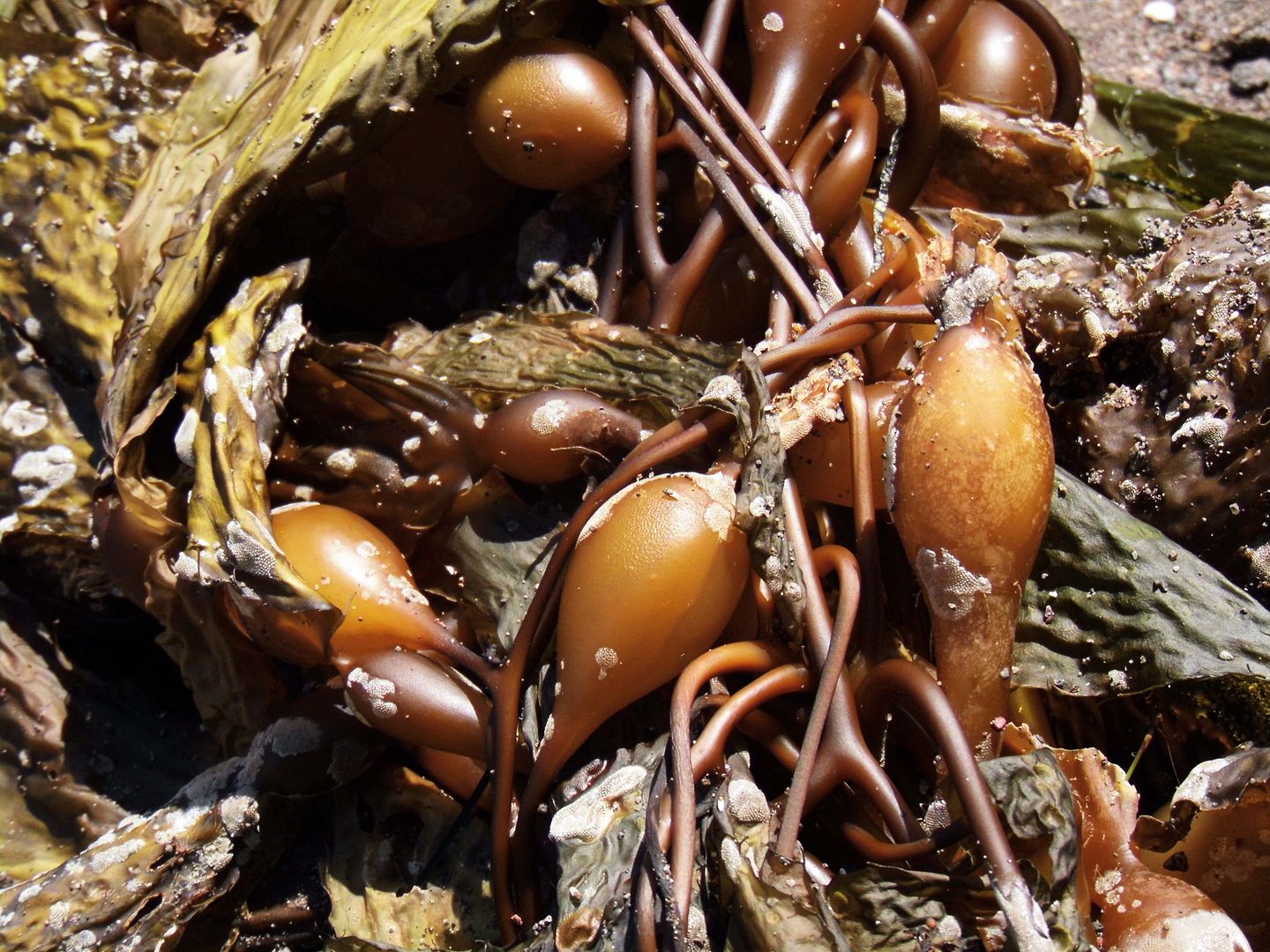 ...and the kelp that's washed ashore.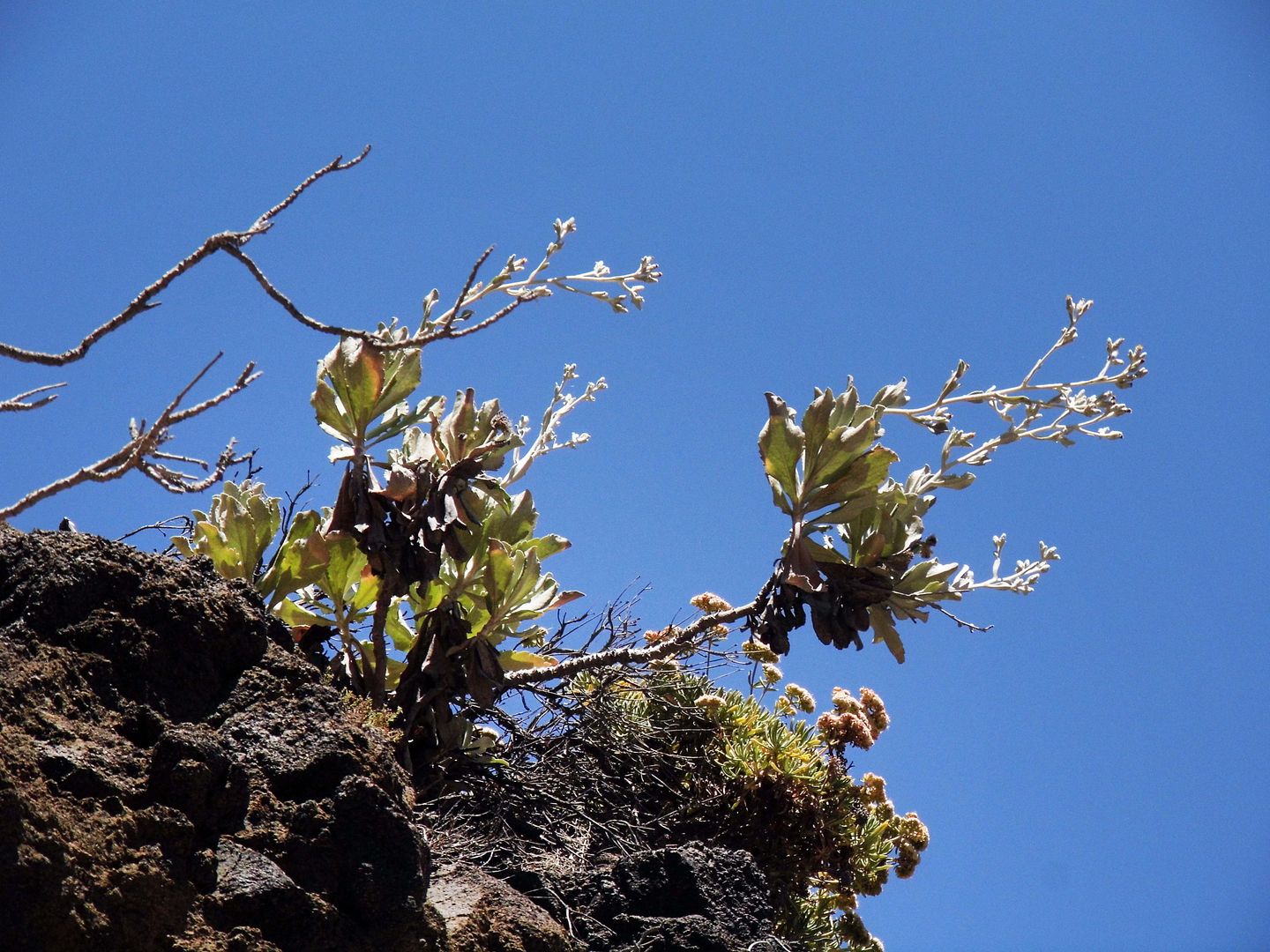 On the jagged and rugged cliffs, a surprising amount of plant life thrives...
...including (from what I could tell) buckwheat, coreopsis, lilies, and prickly pear cactus.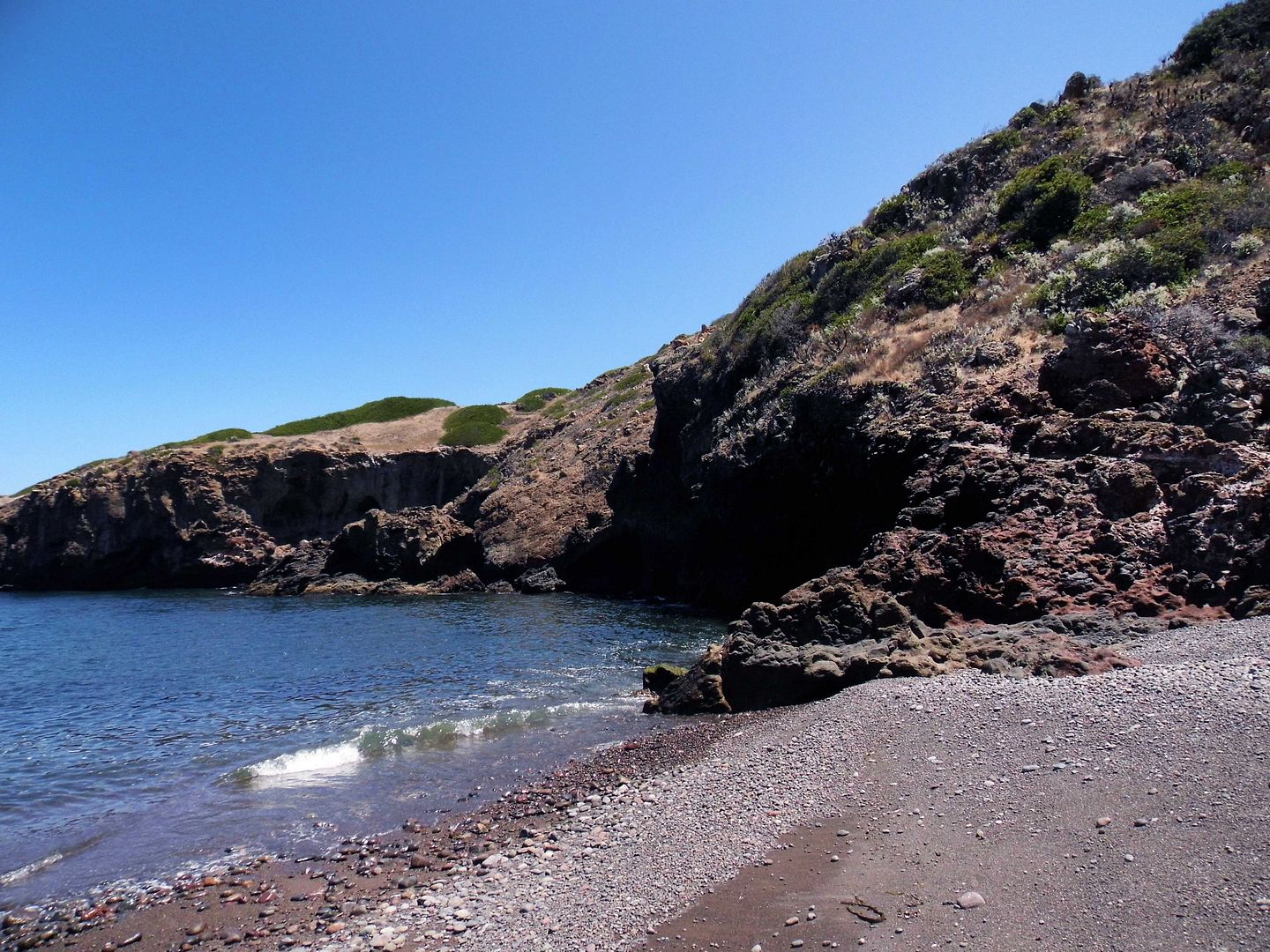 I spotted an
Island Scrub Jay
—and heard several more—before stripping off my hoodie, tank top, and wet leggings, all the way down to my bikini, and venturing into the rocky-bottomed ocean, using the outside wall of the cave to steady myself against the sinking sea floor and the incoming tide.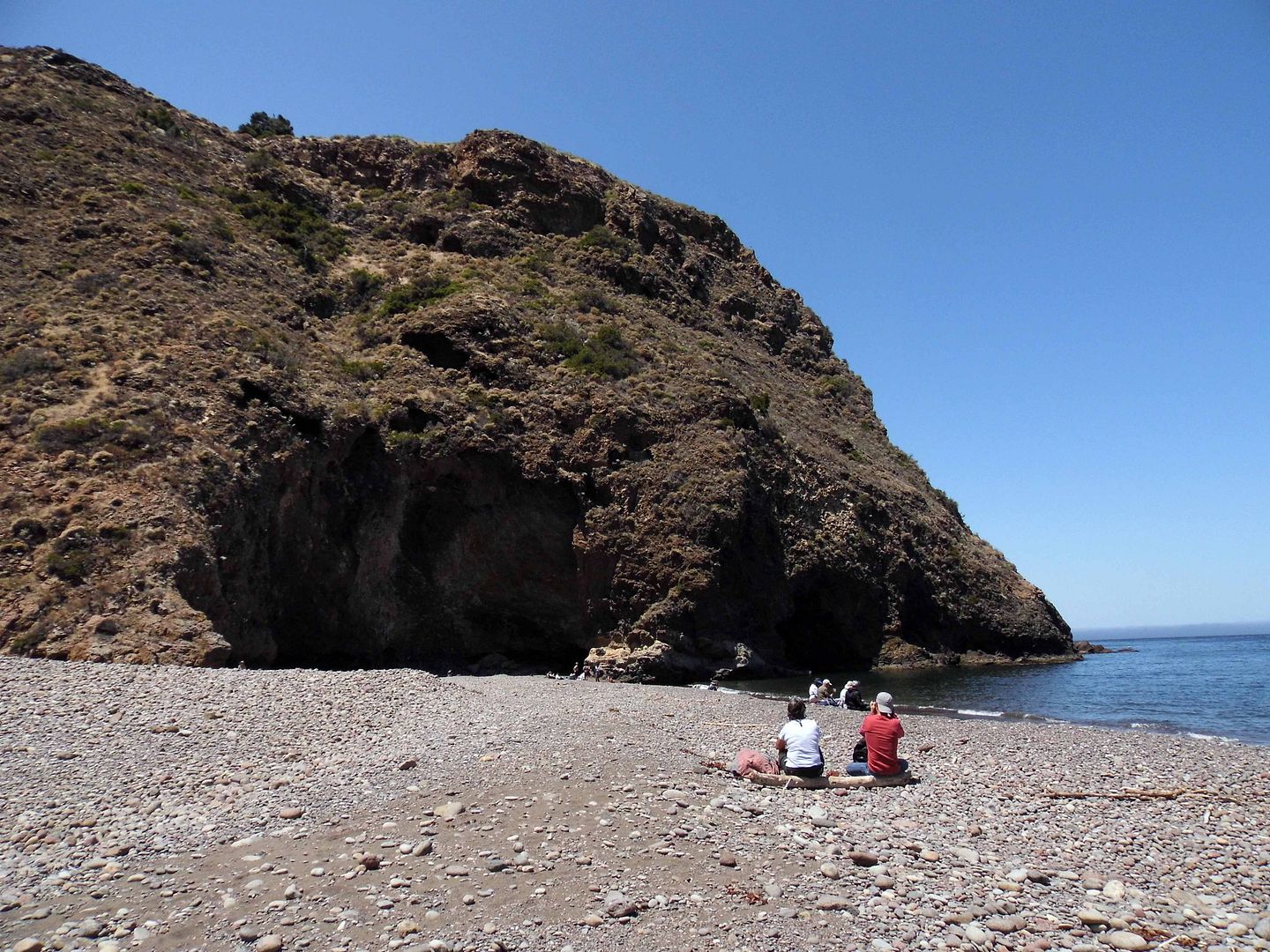 Everyone kept telling me how brave I was—I think for being in the cold ocean without a proper wetsuit, but maybe for wearing a bikini at all when I'm this size.
I didn't care. The incoming tide brought warm waves that kept me bobbing around in the water for at least an hour, maybe two. Maybe it was the heat from our catamaran. Maybe there's still volcanic activity happening underwater. (Volcanic basalt extruded from undersea volcanic vents to form most of the Cannel Island caves, according to expert
David Bunnell
.)
If I'd had more time—and better shoes—I would've climbed more rocks to get to the tide pools and see the purple urchins and Garibaldi fish (
Hypsypops rubicundus
) up close.
If I'd had a machete, I would've bushwhacked my way up the canyon trail, which was impassibly overgrown.
If I'd known about it, I would've looked for the lost treasure buried in the caves by the legendary explorer/smuggler/pirate named
Valdez
(or Val Dez).
Nevertheless, my time at Cueva Valdez was just perfect—just the way it was.
For the National Park Service history of Santa Cruz Island, click here.
Related Posts:
Photo Essay: The Island That Prisoners Pioneered
Photo Essay: Birding the Channel Islands