For the last 20 years, a bevy of Elvis impersonators and tribute performers descend upon Historic Main Street in Garden Grove, California for the annual Elvis Festival—held in August, around the anniversary of his death on August 16, 1977.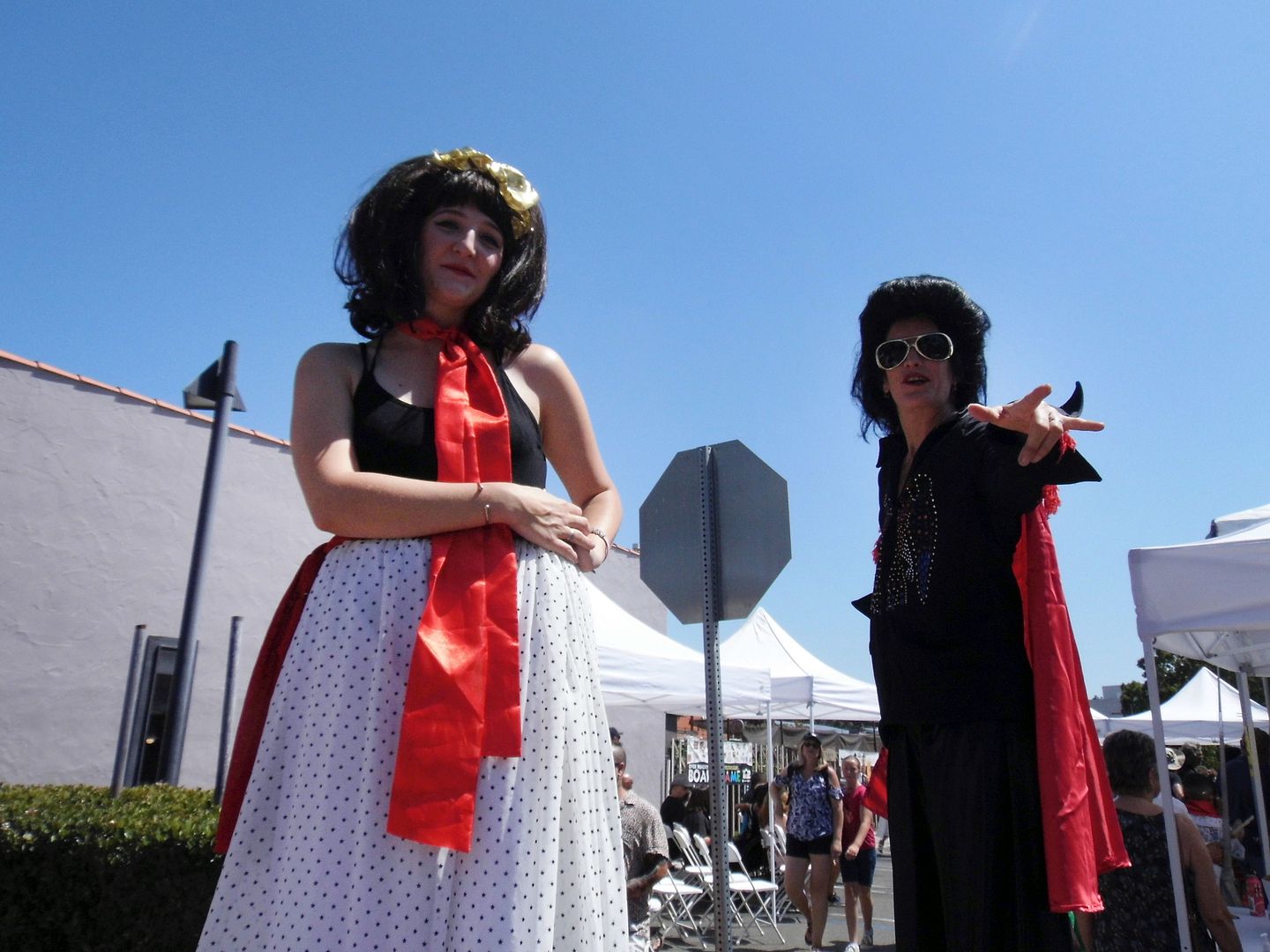 Some are on stilts...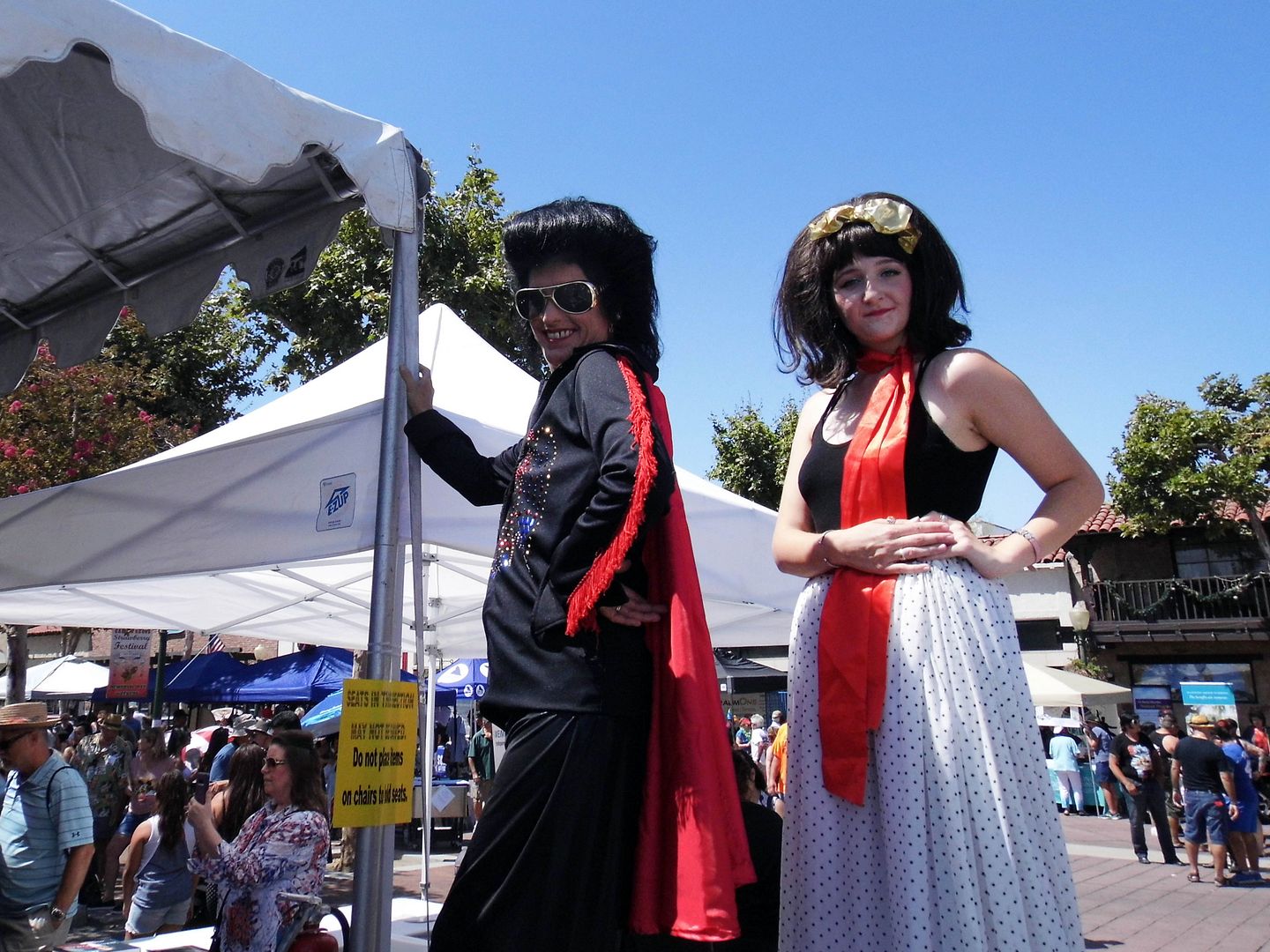 ...and some are girls.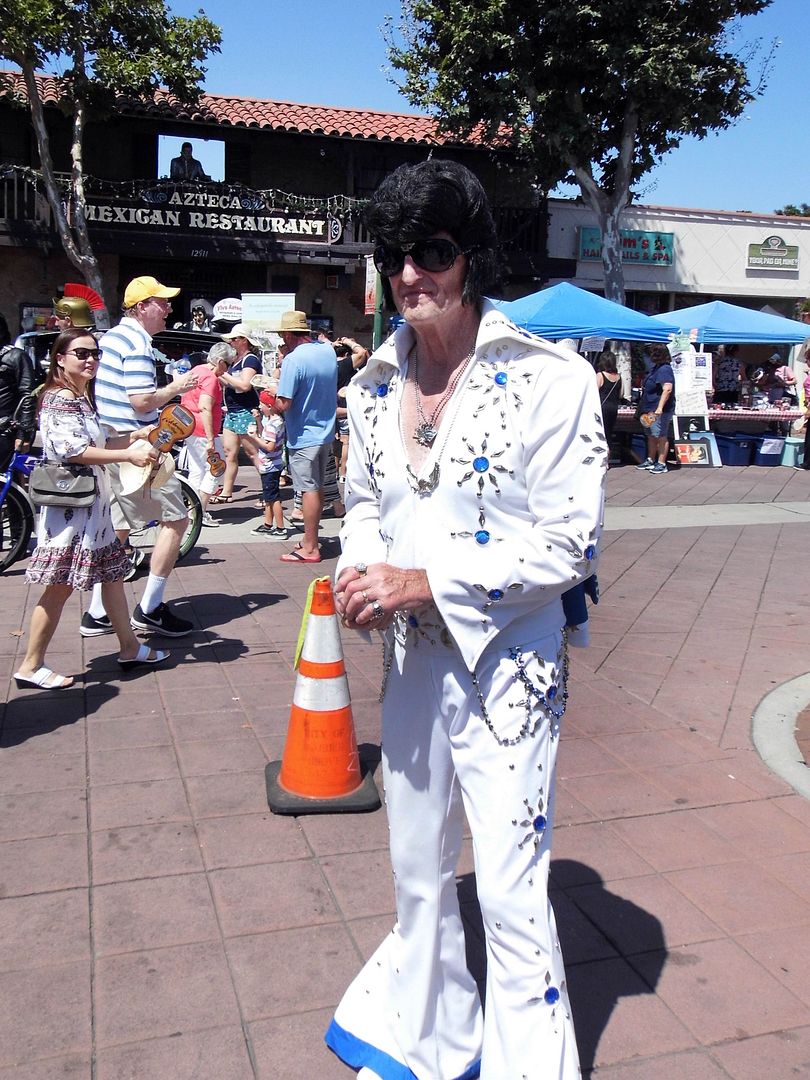 Some are old...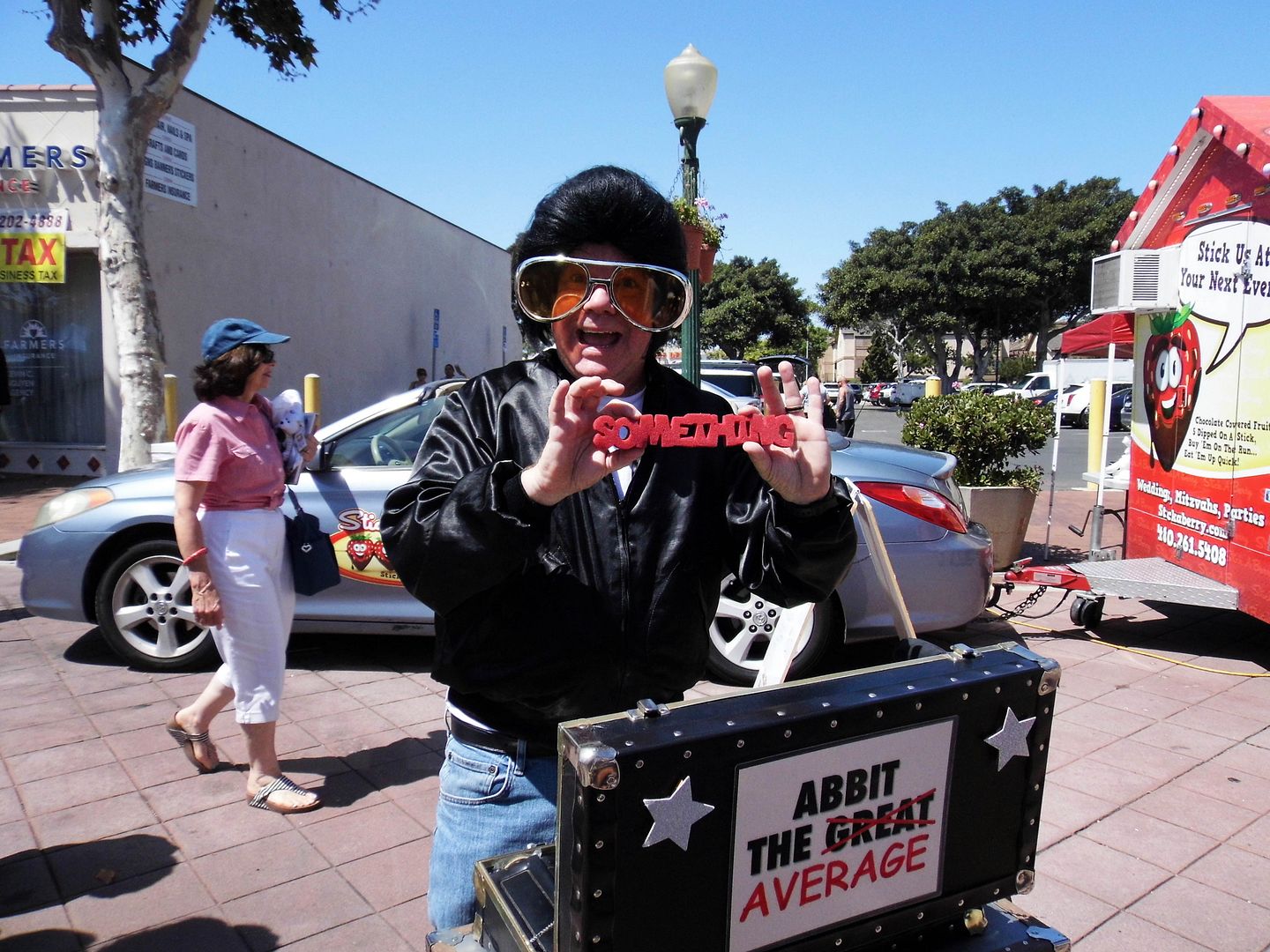 ...others silly...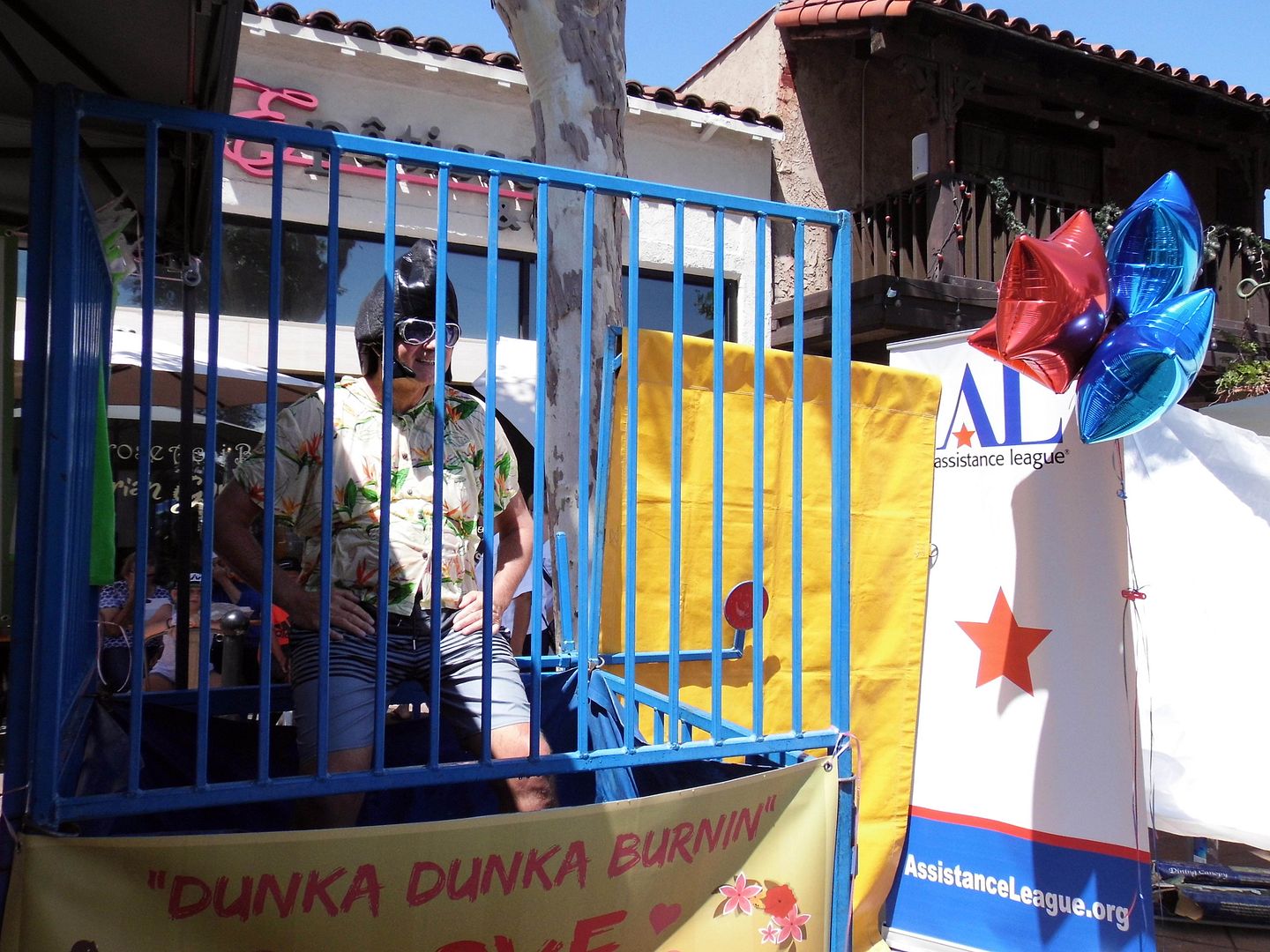 ...and still others a "Dunka Dunka Burnin' Love."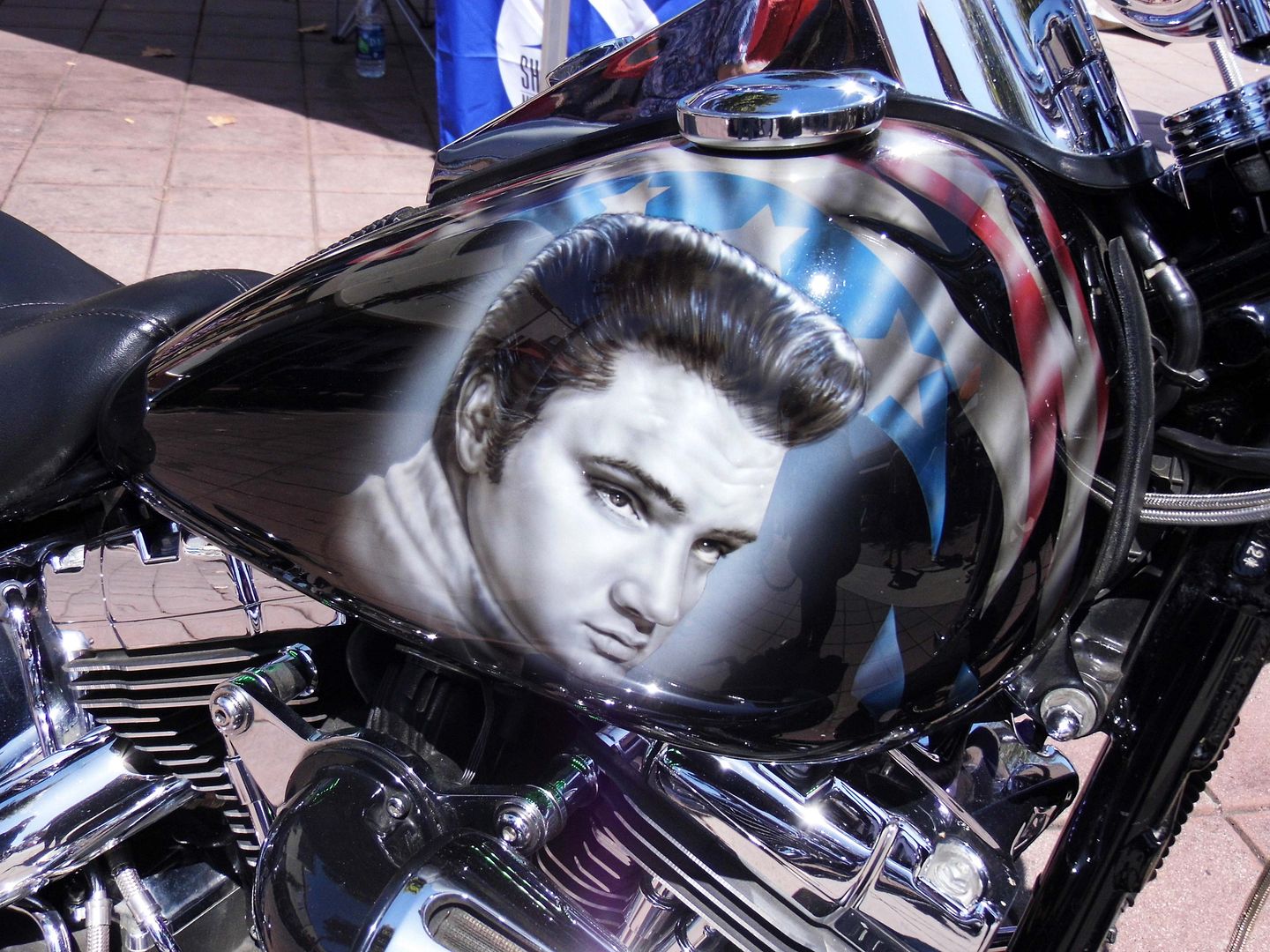 In addition to booths hosted by the local SoCal fan clubs, there are Elvis-branded vintage motorcycles...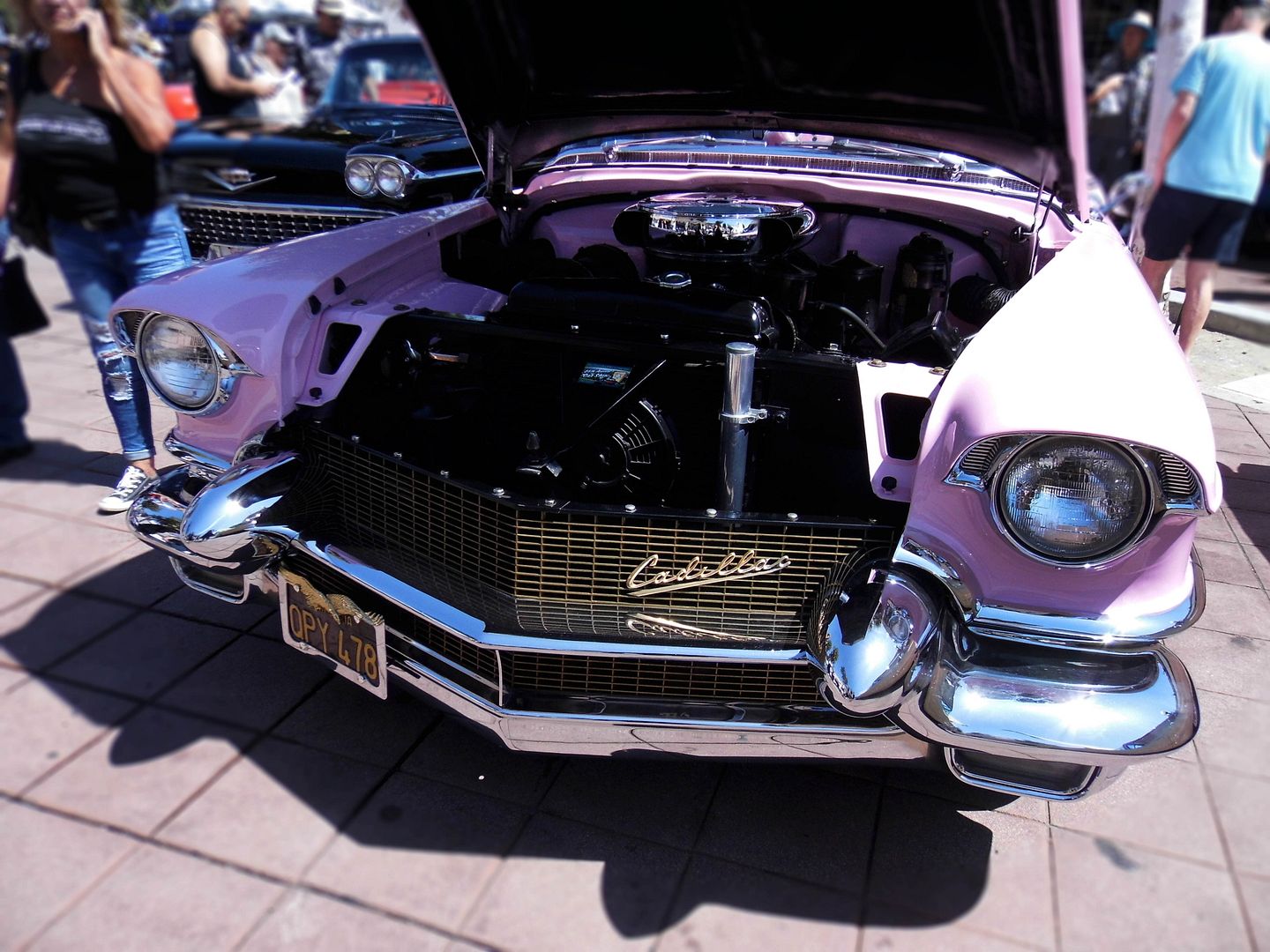 ...and a classic car show that focuses on Cadillacs, which Elvis loved.
My only wish was for the Elvis Festival to be
more
Elvisy—a wish that was granted when we had lunch at Azteca Mexican Restaurant.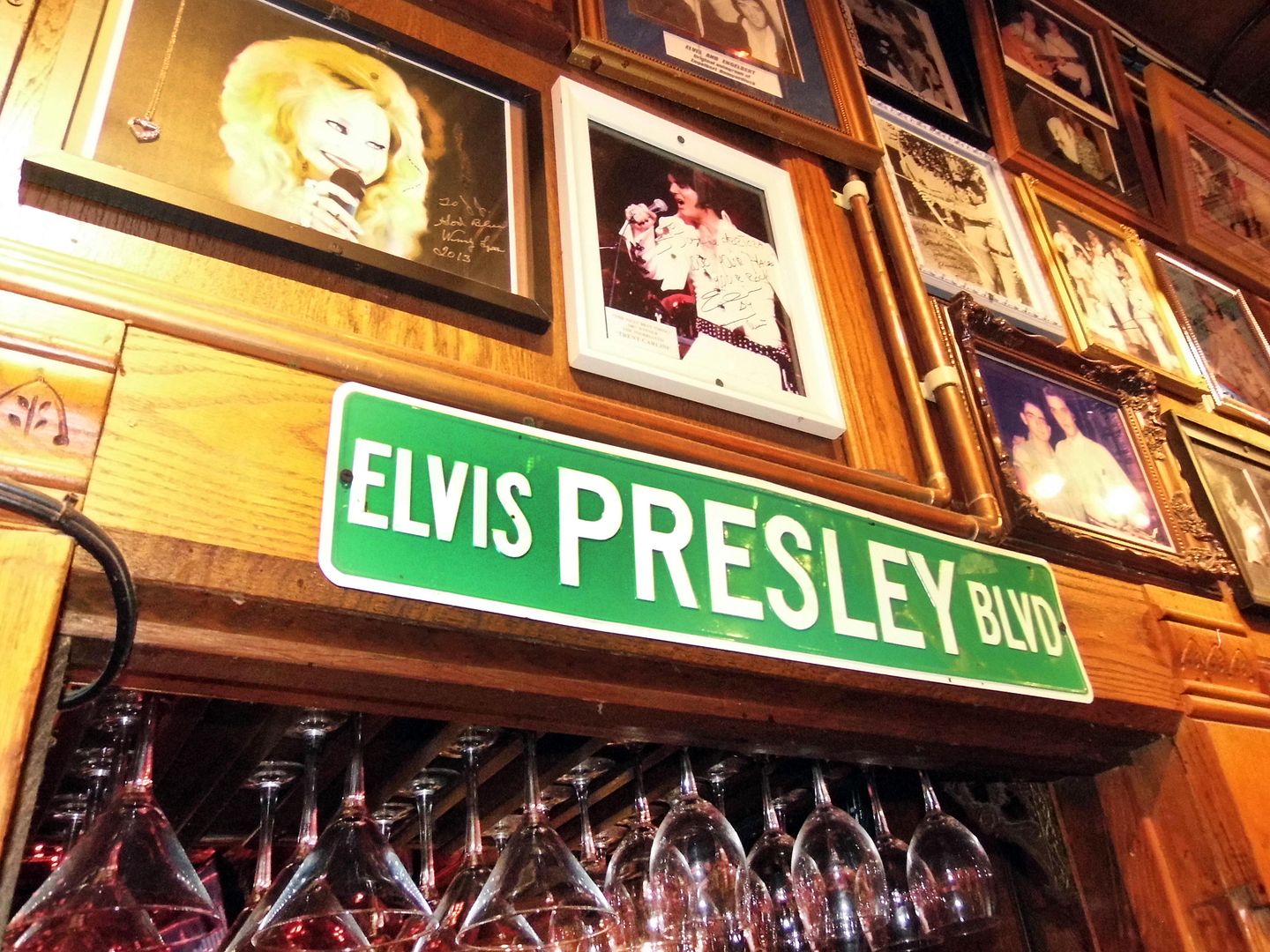 It doesn't make any sense for a Mexican restaurant to be devoted to Elvis Presley—but that's just the point. It's one of the most memorable Mexican restaurants I've visited in all of Southern California.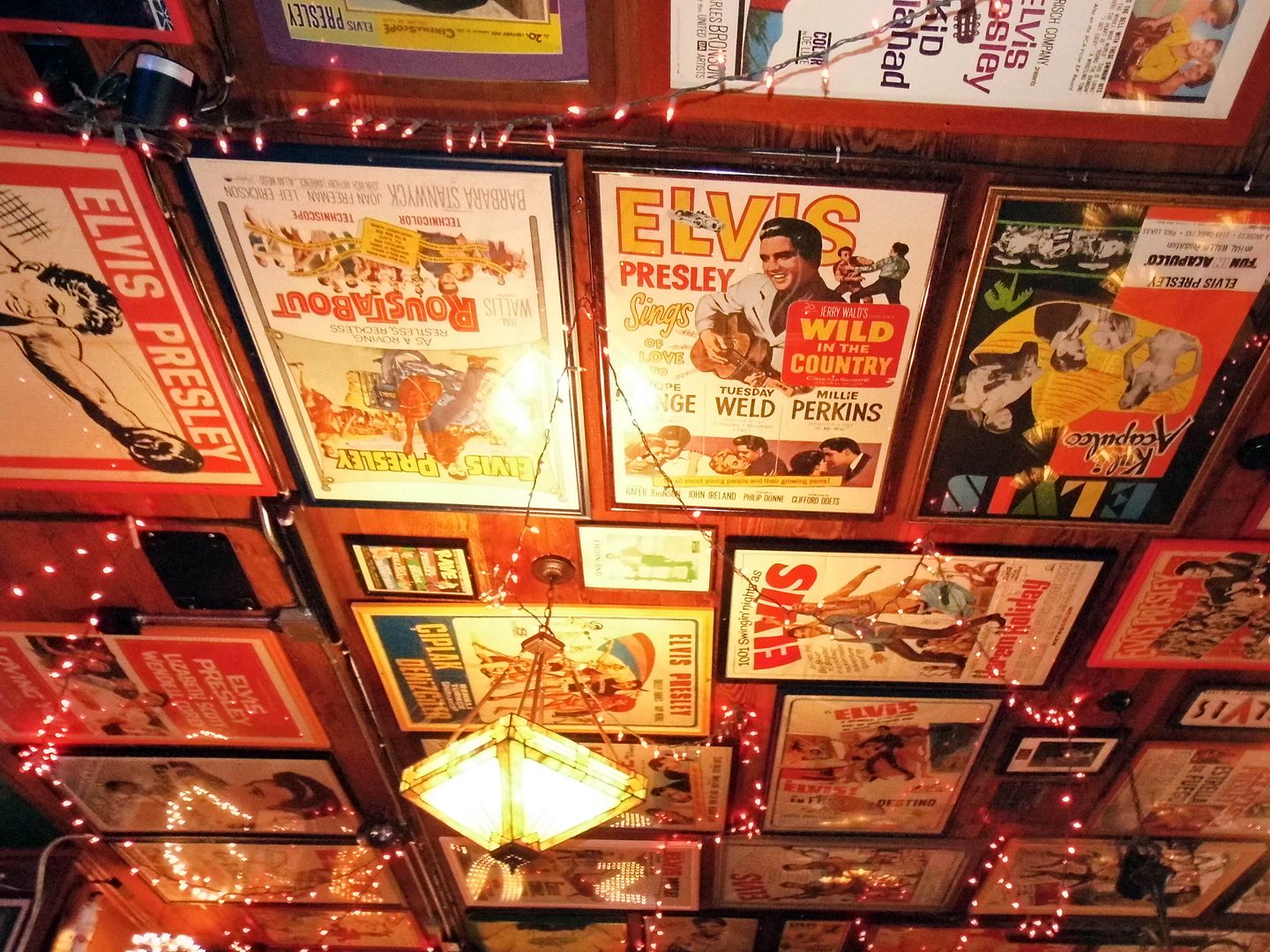 At Azteca, which has been in its present location on Main Street since 1980, "The King" is everywhere. Memorabilia doesn't just cover all the walls—it's on the ceiling, too.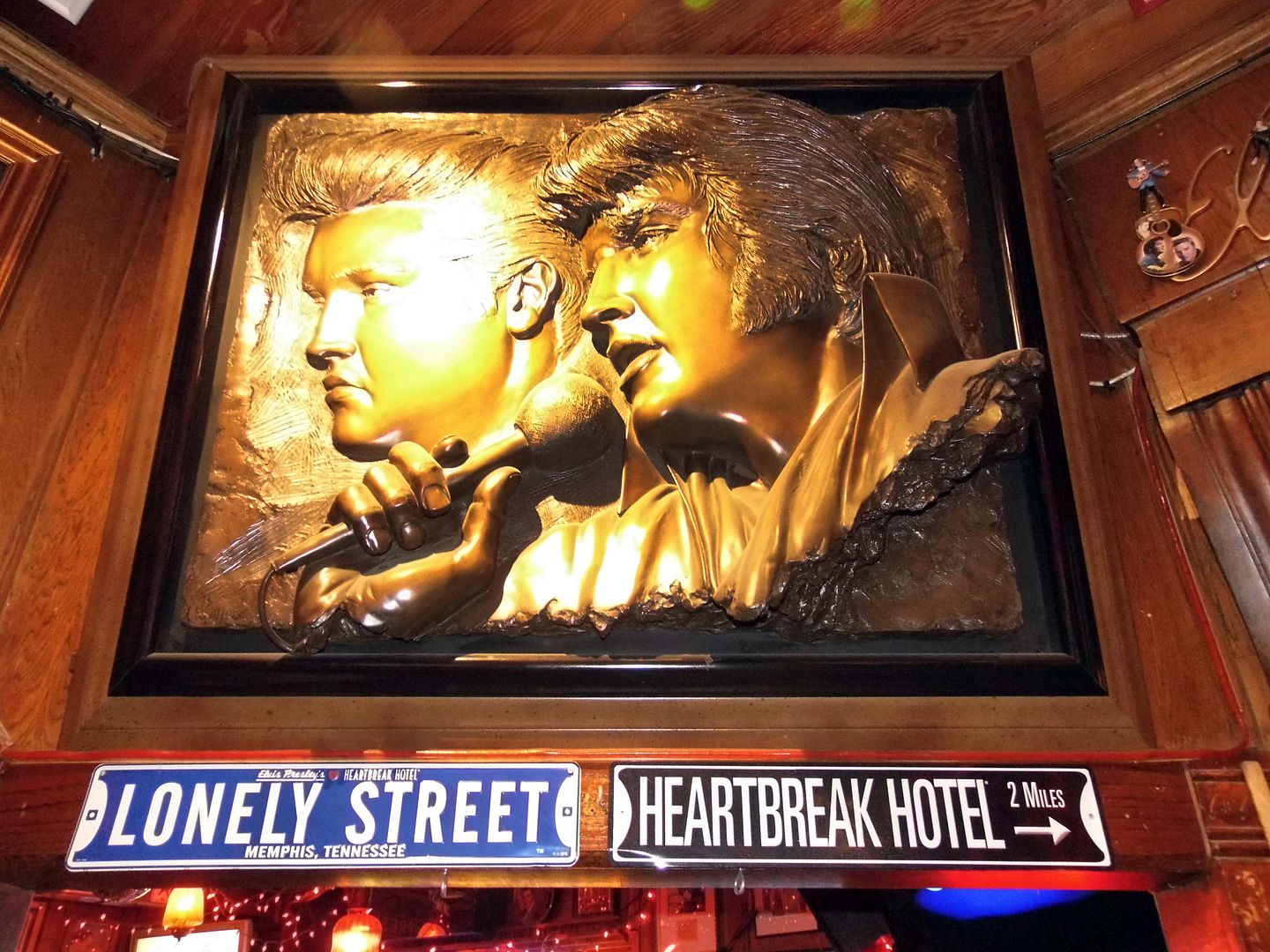 The collection—reportedly the largest west of the Mississippi—comes courtesy of J.J. Jauregui, the restaurant's former owner. He'd taken over the business for his Aunt Connie Skipworth (who later died in 2005) in 1993—but in 2014, he retired from Azteca and sold to a new owner.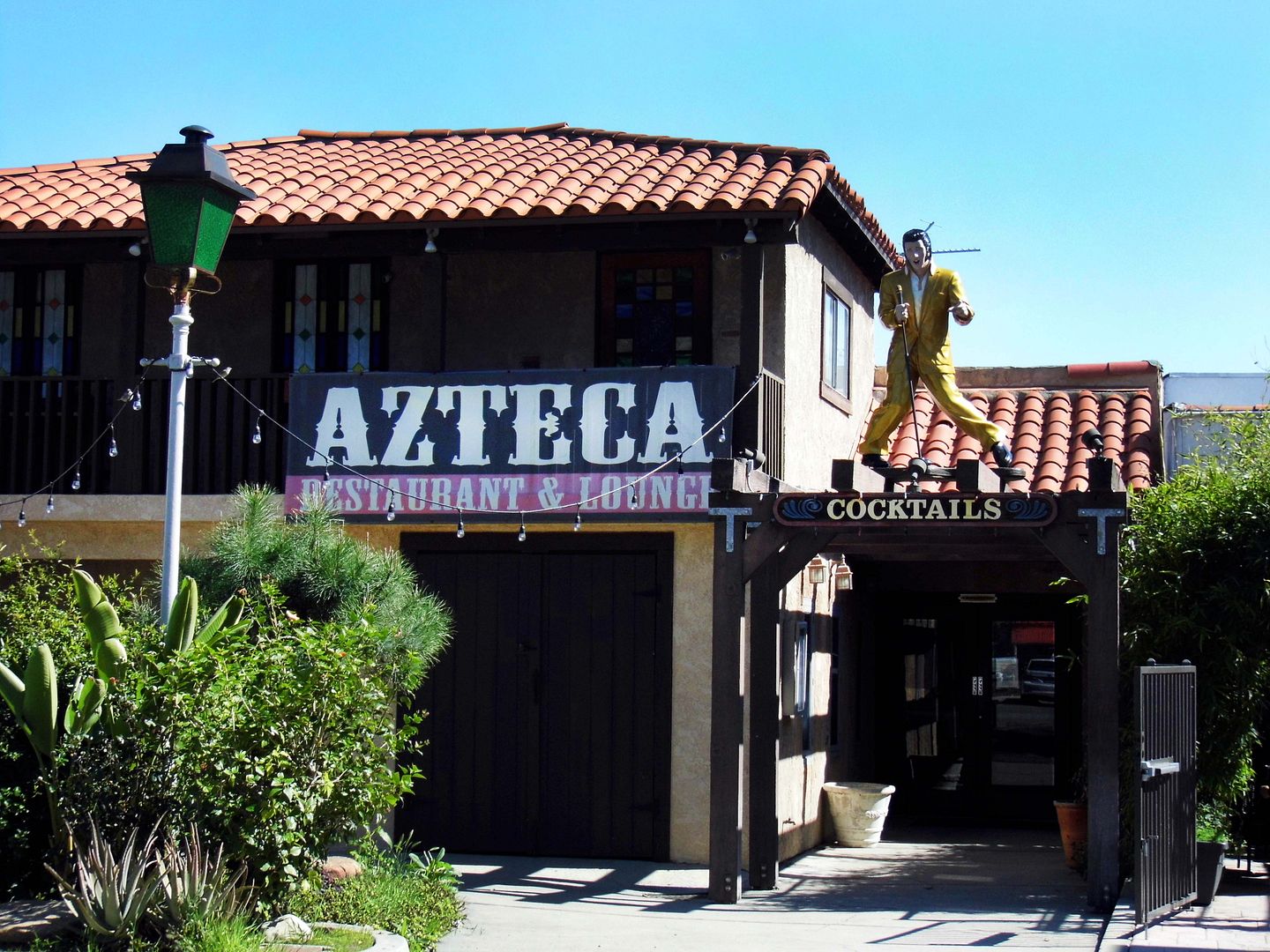 Lucky for us, he allowed his collection to stay.
There are other Elvis Festivals, I've discovered, in Tupelo, Mississippi (his birthplace); Ypsilanti, Michigan; Collingwood, Ontario, Canada; and other places around the world.
So, why is California's
only
Elvis festival in Garden Grove, of all places? After all, the city is better known for its strawberry festival—and it's usually bypassed by tourists on their way to
Disneyland
in the next city over, Anaheim.
Well, why not?
You can find Elvis fans everywhere—even if they don't strike you as the "Elvisy" type.
And some of us will even cross county lines to indulge our fandom.
This blog post was adapted from my article "Where to Indulge Your Elvis Fandom in SoCal" on KCET.org.
Related Posts:
Photo Essay: Elvis' Honeymoon History at The House of Tomorrow
Photo Essay: The Other Elvis of Palm Springs, The Elvis of My Childhood