Located at 5,715 feet above sea level,
Mt. Wilson Observatory
is one of the oldest and most historic gateways to space that's been treasured by professional and amateur stargazers alike.
With a long history as a research facility, it also houses two of the world's largest telescopes that have been made exclusively available to the public.
Built by George Ellery Hale and John D. Hooker respectively, these telescopes provided a way for man to try to understand the starry blanket that tucked them in every night.
They also facilitated amazing discoveries in the sky above and in the Universe as a whole.
On a few select weekends, stargazers are in for a special treat—because the Mount Wilson Institute conducts special behind-the-scenes tours of the 60-inch and 100-inch telescopes, machine shop, and historic powerhouse.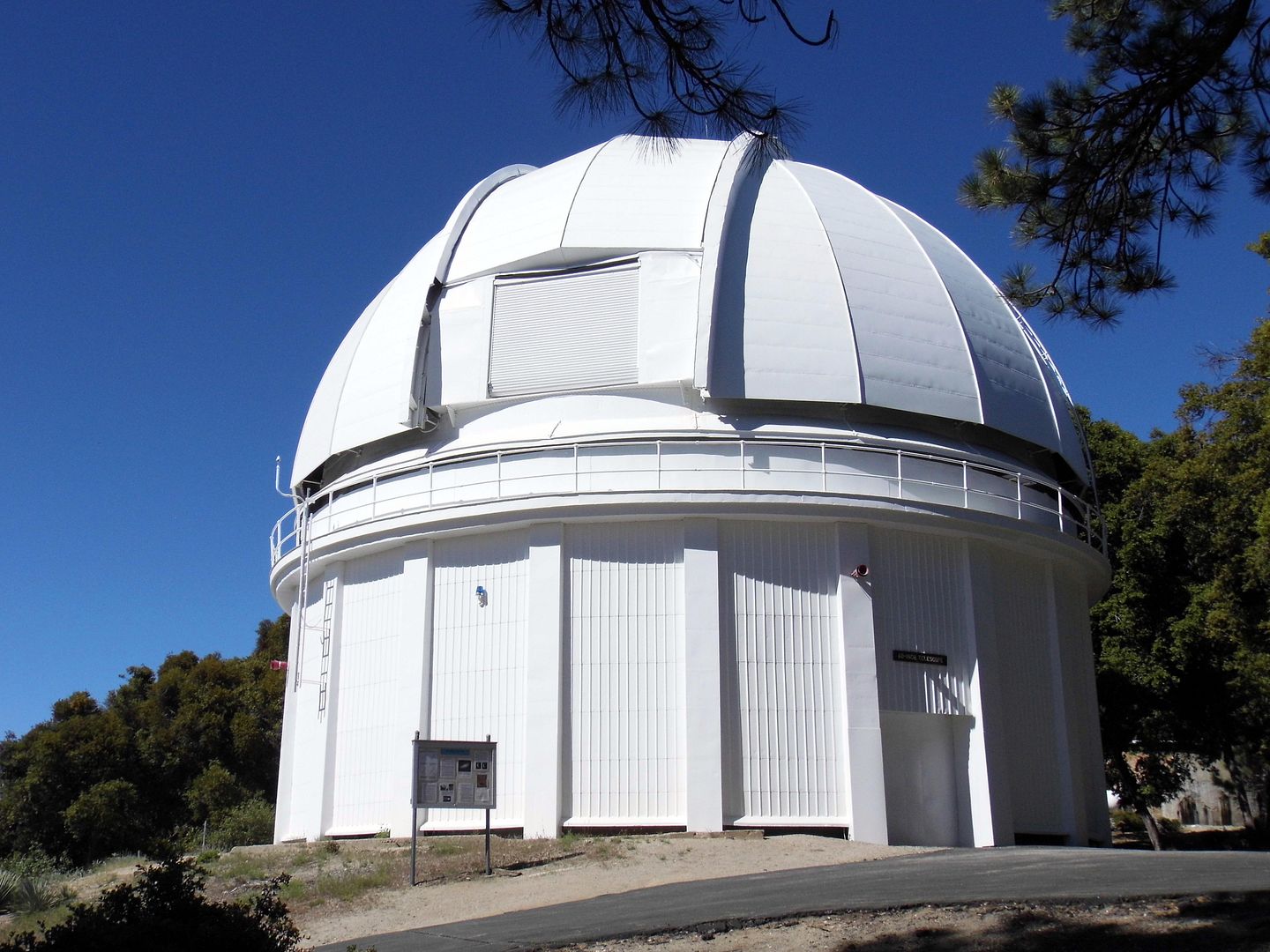 Inside the
60-inch
dome...
...volunteer engineer Bill Leflang led a tiny group of us through all the mechanical, optical, and electrical details of this historic instrument.
We admired outdated control panels...
...an array of tools...
...original levers...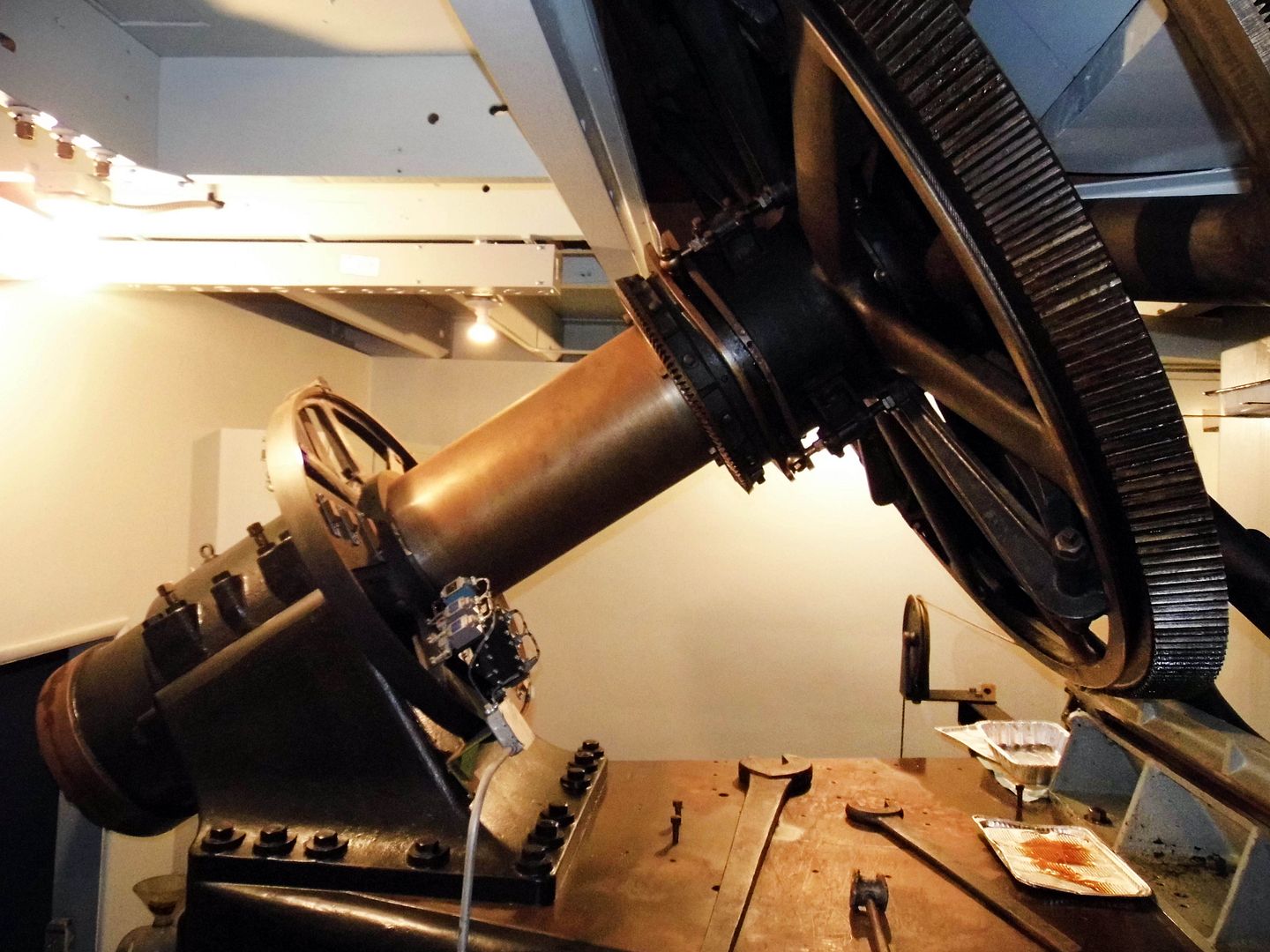 ...and the huge gears that help move the telescope above...
...as well as its oil reservoir.
We even passed by Hubble's personal locker where he once stored his lunch!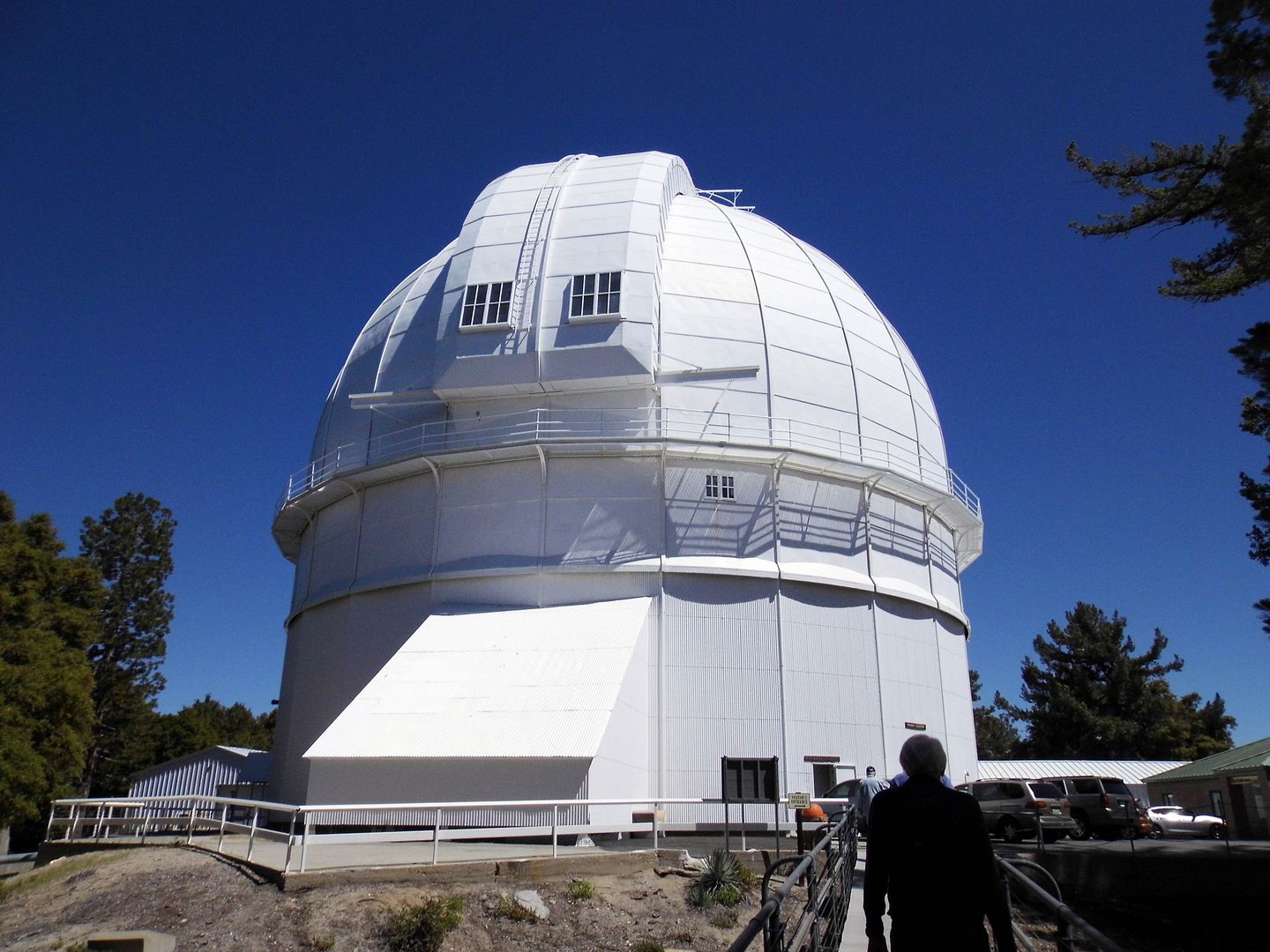 And in the
100-inch
"Hooker" telescope dome...
...I once again stood beneath the chair where Hubble sat to measure the expansion of the universe...
...as I had done during a
nighttime stargazing session there years ago
...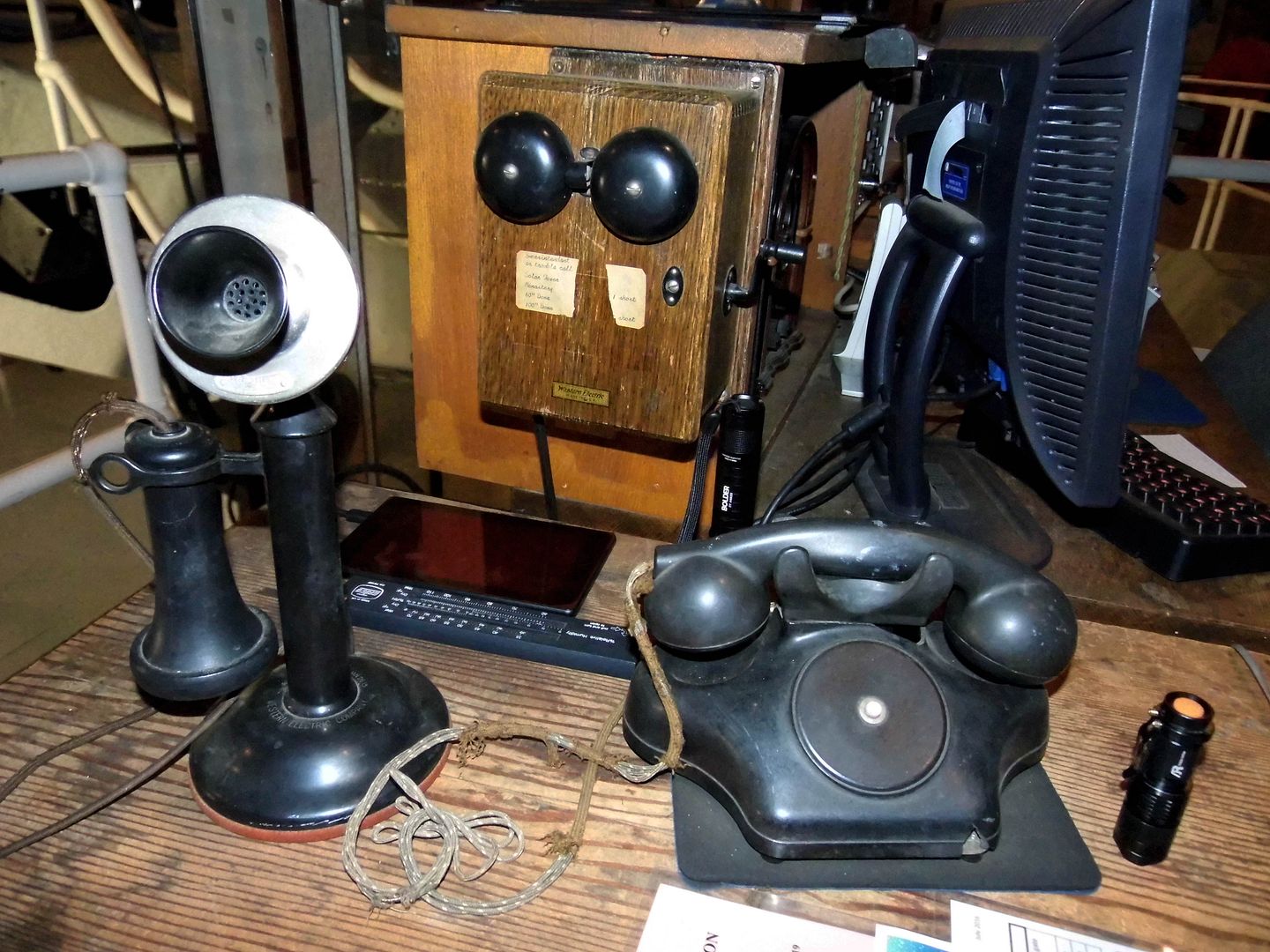 ...when I was more interested in
seeing double stars and dwarf planets
than in learning
how
we could see such objects in the sky.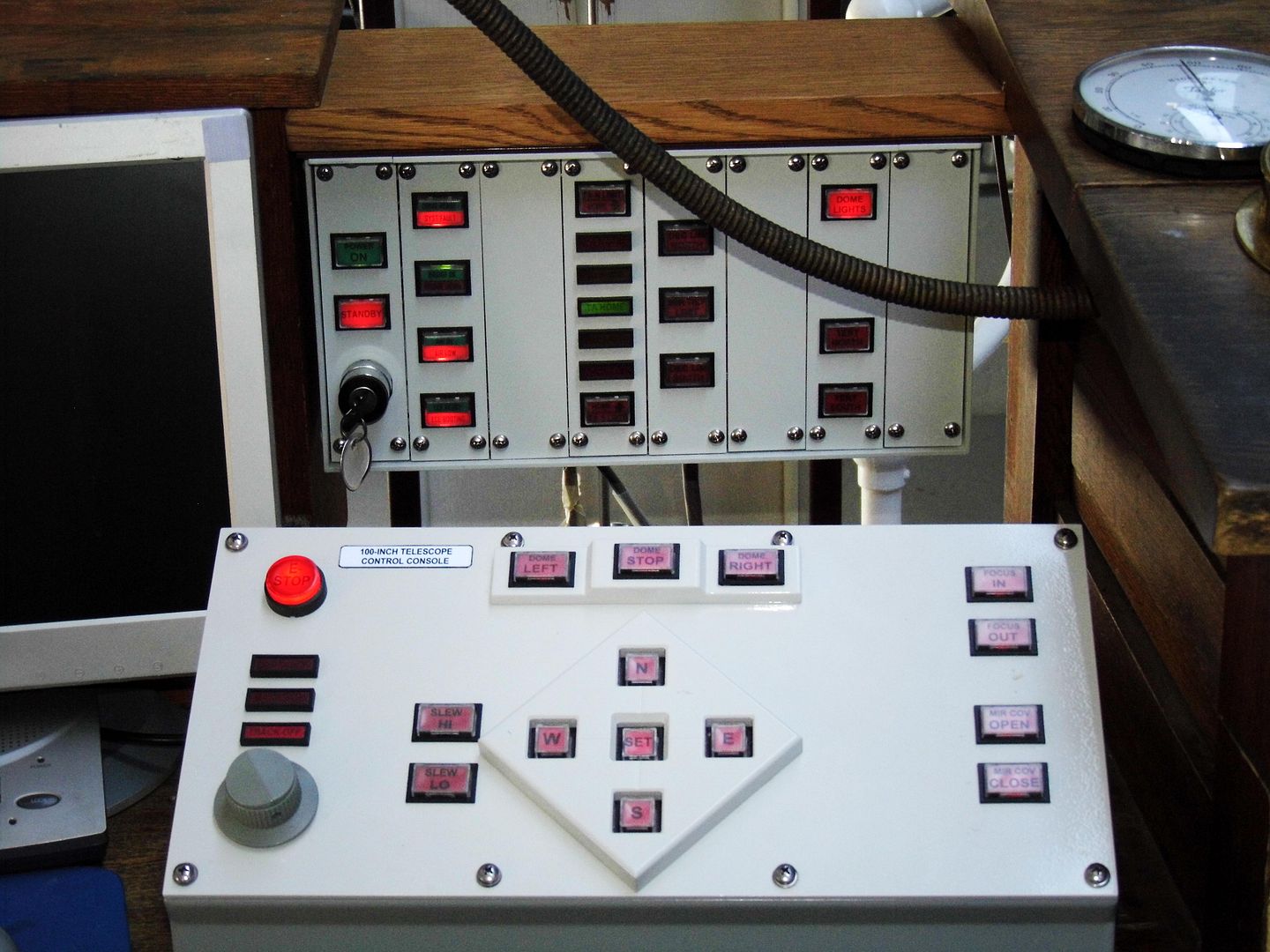 From the control console, our docent engineer rotated the dome (an optical illusion that makes it seem like the platform is moving)...
...and demonstrated different speeds of "slewing" the telescope...
...generally ranging from slow to slower and slowest.
Leflang and his fellow volunteers have spent years helping to maintain the telescopes—but they're experts in mechanics and electrical engineering, not astronomy.
So, we didn't see any stars in the sky...
...but it was daytime anyway.
We did, however, have stars in our eyes...
...as we marveled at the machinery...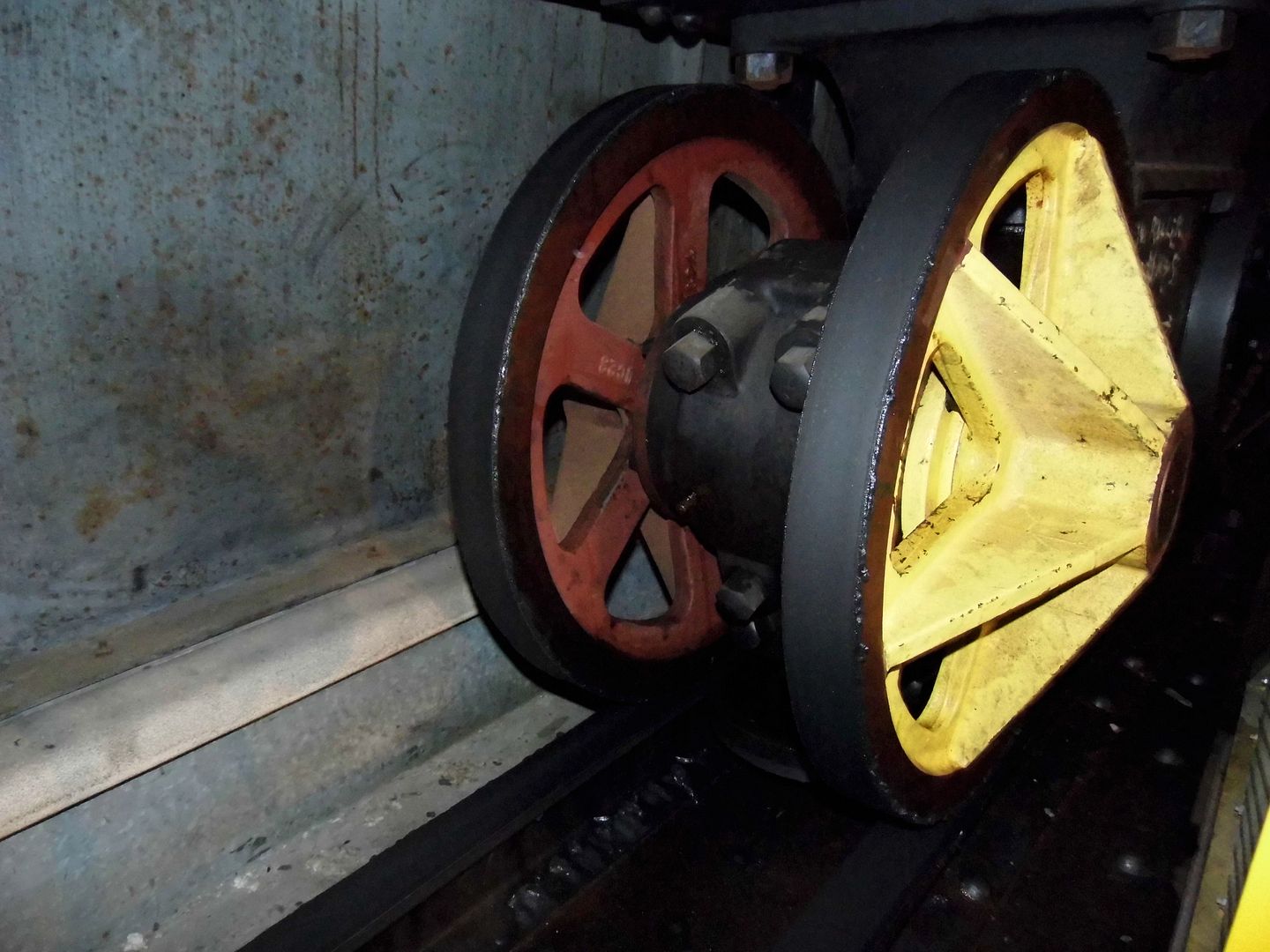 ...and all the inner workings (like railroad tracks for the dome rotation!).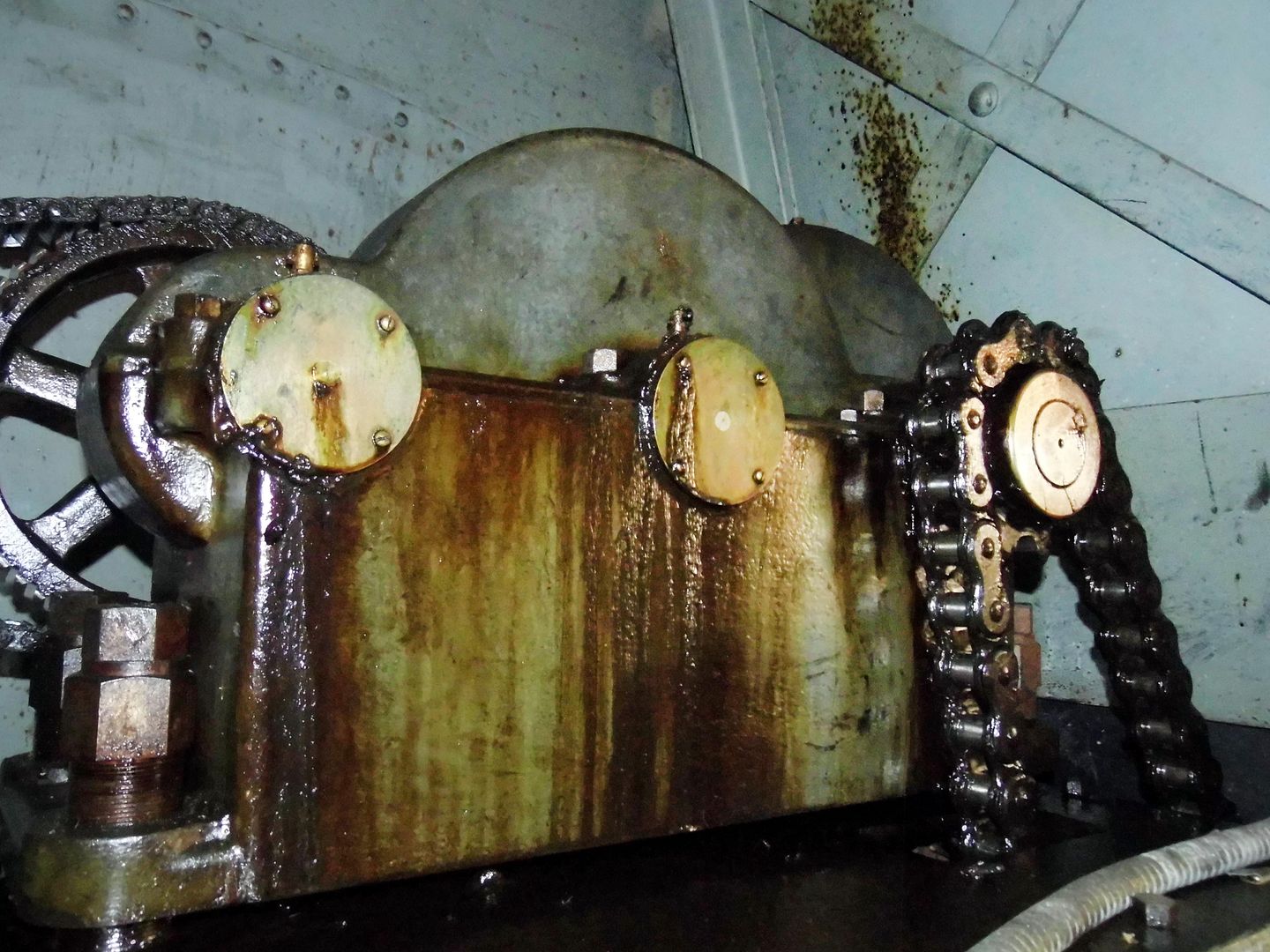 We encountered grease galore...
...as we crammed into the smaller mechanical area beneath the telescope...
...and learned how the electrical control systems have been modernized over the last 102 years.
Our docent even unlocked the original electrical panel of the 100-inch...
...some of which is still in use...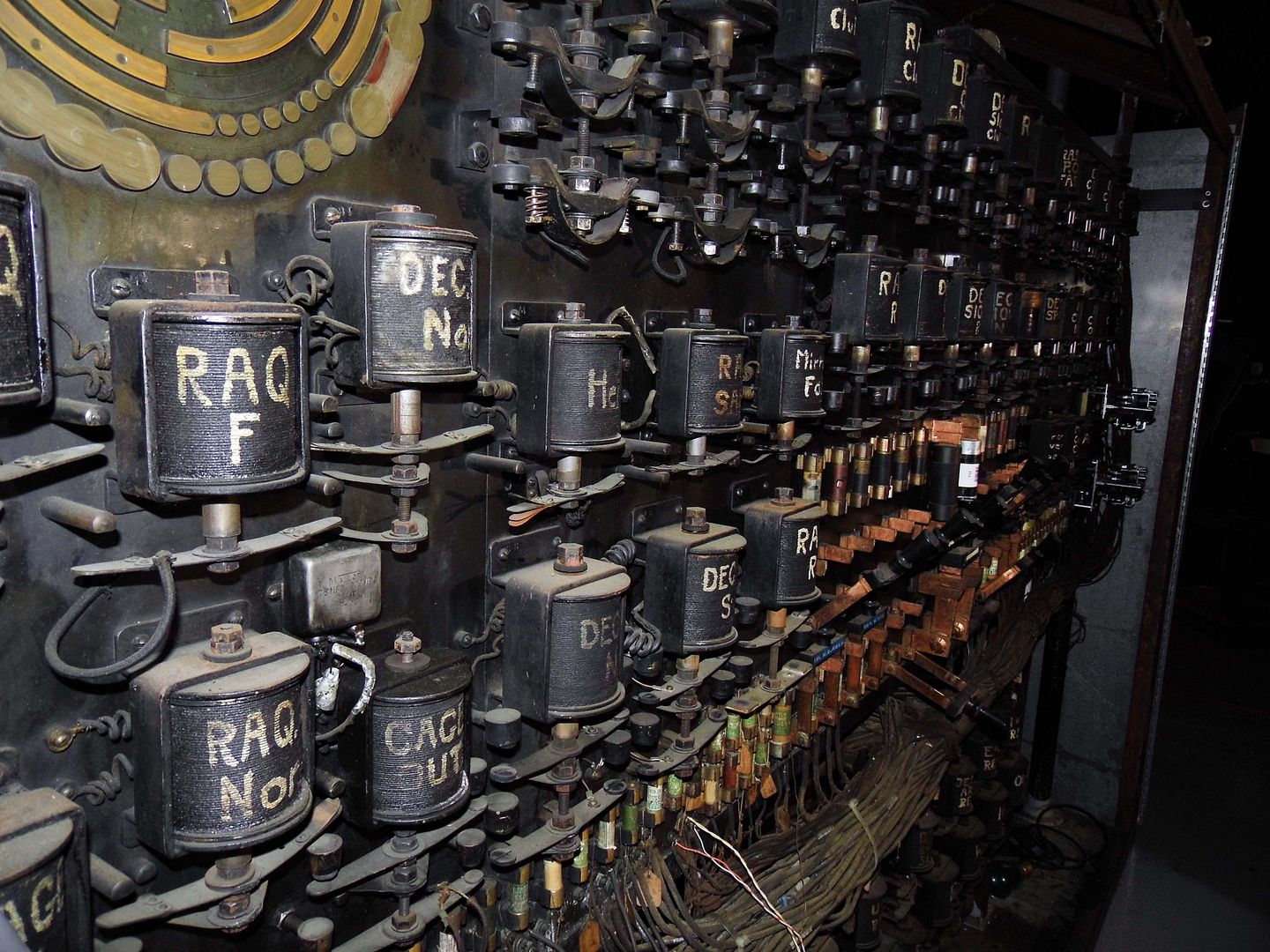 ...(and still "hot").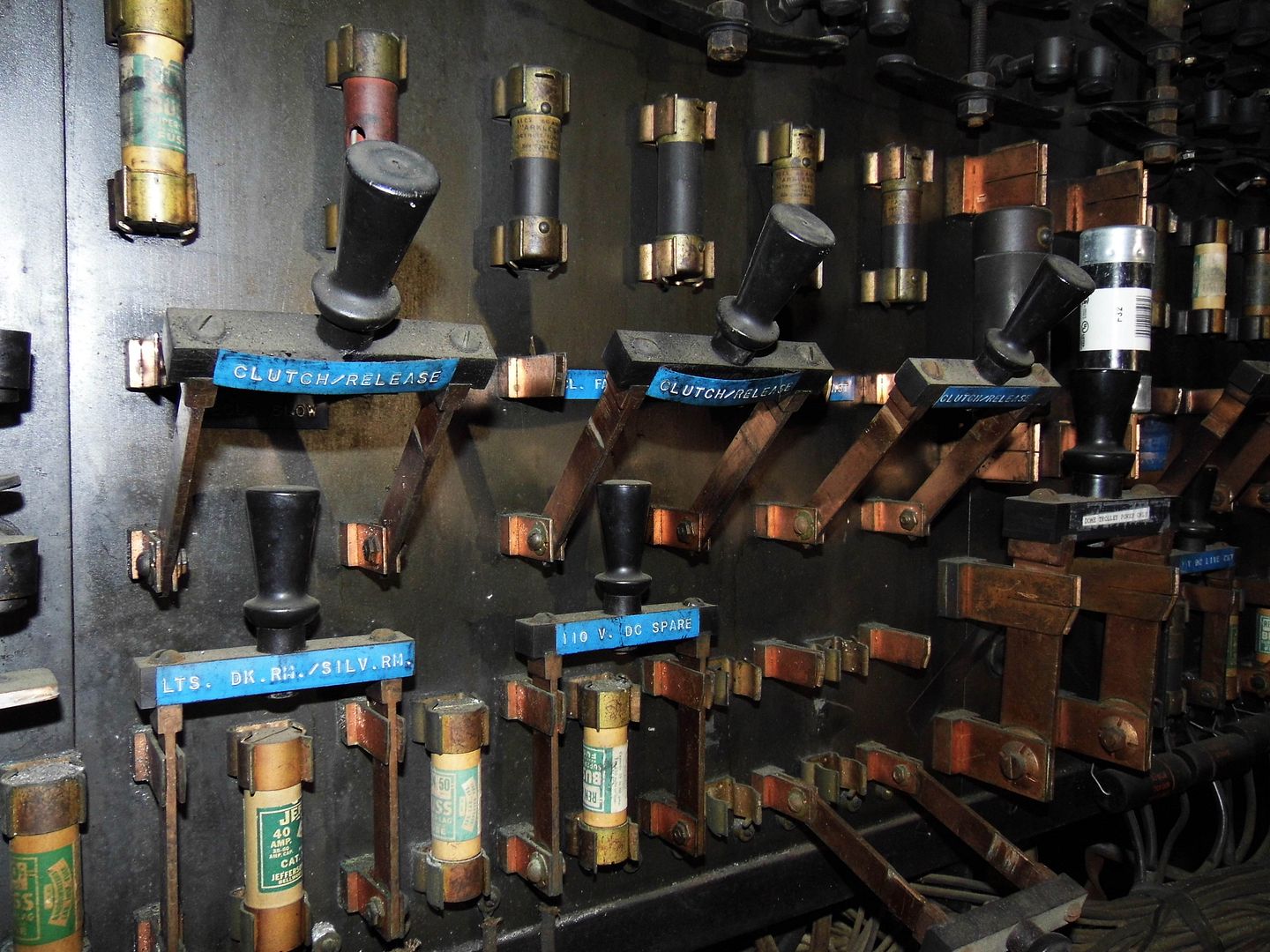 Obviously, no touching is allowed. (But gosh, those levers are tempting!)
After lunch...
...we visited the Observatory's original powerhouse...
...for a demonstration of its 50 HP Fairbanks-Morse Type RE engine/generator (circa 1911) by brothers Ken and Larry Evans.
This twin-cylinder gas-fueled engine—once nicknamed "Big Ben" by early engineers—once helped generate 40 kW of power at 125 volts DC. The Evans brothers refurbished it in 1999 and, in 2000, got it running for the first time in 30 years.
It was mind-blowing to see the rotating crankshaft, moving piston, pumping gasoline, and operating cylinders—all helping this magnificent machinery operate at 300 RPM.
Thanks to Mount Wilson Institute for offering the engineering tour!
Related Posts:
Photo Essay: Mt. Wilson and Observatory
Counting Stars at Mount Wilson Observatory
Intergalactic Reflections at Mount Wilson's 100-Inch Telescope (Updated for 2017, Upon Its Centennial)