[Last Updated 5/2/19 10:50 PM PT—New photos added, details updated]
When I first visited Las Vegas in the late 90s - dragged there by my friend Tony who abandoned me when I got sick on our trip, leaving me shivering with chills under the covers in our room while he galavanted around town, not even spending the night in our hotel - I couldn't figure out where the Vegas I'd seen on TV and in the movies was.
Back then, the Sands was still open, as were many of the other soon-to-be-imploded "Old Vegas" resorts, including one nearby with a
mechanical bull
, which I gazed at wistfully through the window of our hotel room at the Stratosphere.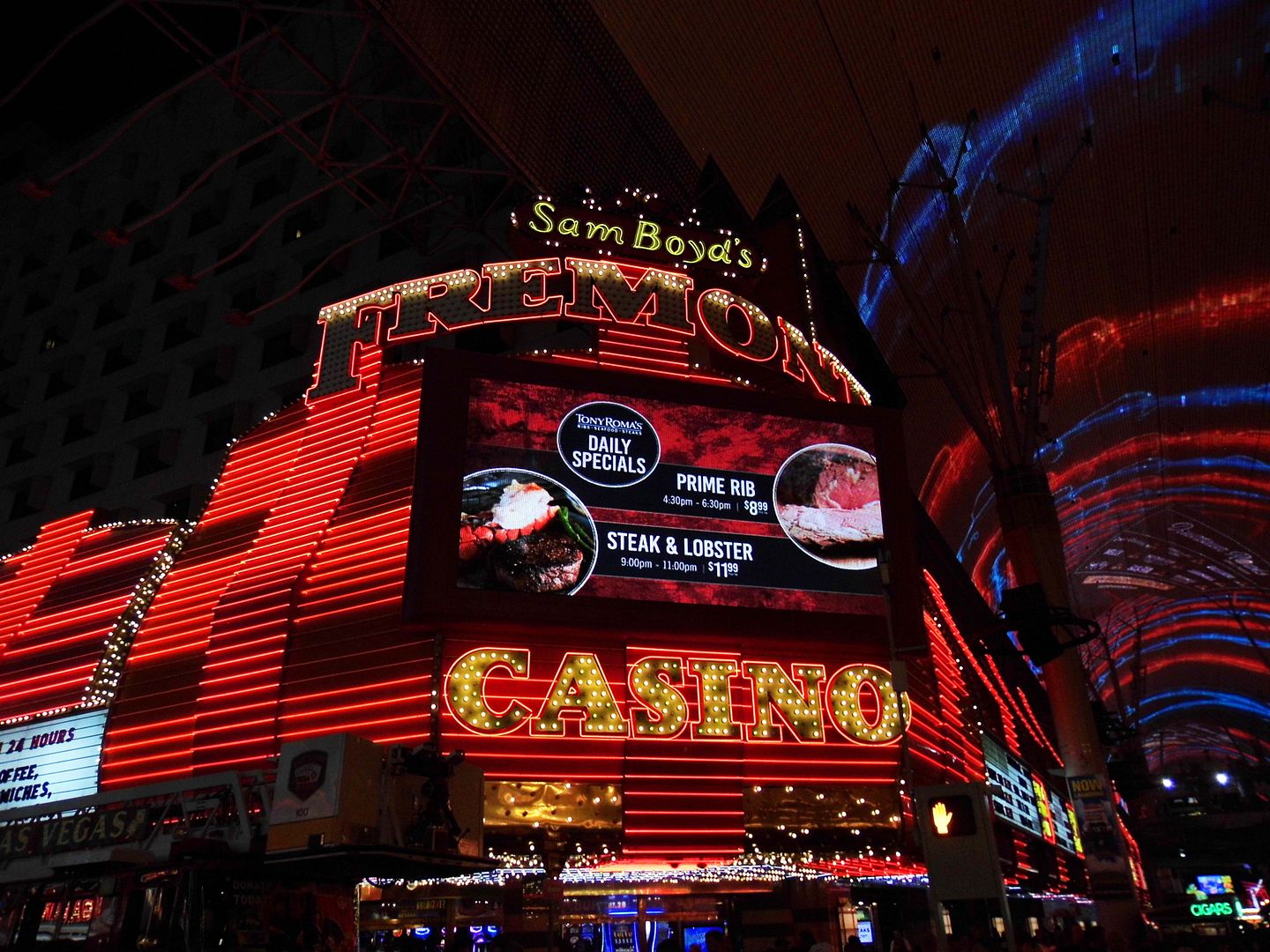 circa 2019
But even back then, Vegas seemed too...new.
circa 2019
Now, in the advent of Steve Wynn's Vegas takeover, glimpses of that old Vegas - predating my first visit - are hard to find, but not impossible.
And one of the best places to find Old Vegas is downtown, on Fremont East...
...starting more or less at the El Cortez Hotel...
...past Oscar's Martini neon...
...and the rotating high-heeled shoe from the Silver Slipper Gambling Hall...
circa 2019
...right down to the Fremont Street Experience...
...where you can walk without traffic or whizz by the still-lit neon and incandescent bulb signs on a zipline.
There, you can also see some of the costumed characters you find on The Strip or on Hollywood Boulevard...
...who are somehow so much more charming on Fremont Street.
One of the main Vegas landmarks that I never found on that first trip—and took me years to find—was "Vegas Vic," the waving cowboy and unofficial mascot of Las Vegas.
But there he was—right there on Fremont Street—at the Pioneer Club (or the Famous Pioneer, or both), right alongside an Elvis impersonator and what appeared to be a two-person gospel choir.
Viva Las Vegas indeed.
relocated to The Neon Museum Boneyard main gallery


The neon signs that were preserved and relit by The Neon Museum and once on display on Fremont...


relocated to The Neon Museum Boneyard main gallery
...have since been moved to the Museum campus...
relocated to The Neon Museum Boneyard main gallery
...some of which are still lit up in the boneyard...
relocated to The Neon Museum Boneyard main gallery
...others of which have gone dark (at least temporarily).
Some new signs have actually been added...
...though the Trader Bill's neon has been covered and arrow painted blue by the building's new tenant,
White Castle
.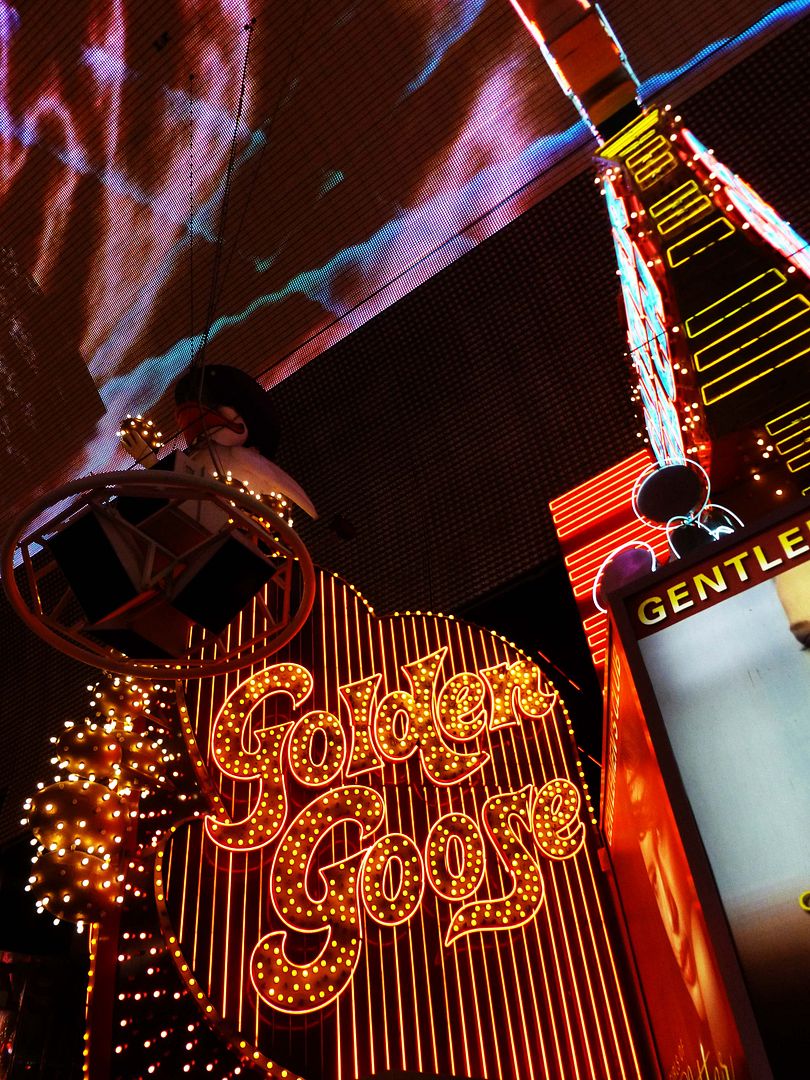 And the Golden Goose (circa 1974)—like the Las Vegas Club and (Topless Girls of Glitter Gulch) on either side of it—are altogether gone, forever. All three (plus a couple other neighboring businesses) were demolished in 2017.
Related posts:
Photo Essay: Waking Up in Vegas (On Fremont Street)
Photo Essay: Neon Boneyard At Night