Pasadena is known for its annual
Tournament of Roses
—which occurs on New Year's Day, but
never on a Sunday
—as well as for the "twisted sister" of the Rose Parade, the Pasadena Doo Dah Parade, which occasionally, not necessarily every year, takes place on the Sunday before Thanksgiving.
This year, after taking three years off during the COVID-19 pandemic, the parade returned to Old Town Pasadena—where it first debuted all the way back in January 1978.
If you're wondering about the math, and why this year's is the 44th Doo Dah Parade when that was 45 years ago and it skipped three years, it's because there were a couple of times when there were two parades in the same year.
The parade seemed a little more uproarious than it was nine years ago...
...with plenty of participants I hadn't seen before, like The International Order of Mrs. Roper (in tribute to the grande dame of the TV sitcom Three's Company)...
...and some brand-new, ripped-from-the-headlines costumes, like the woman dressed as the 10 Freeway on fire (something that happened just over a week ago).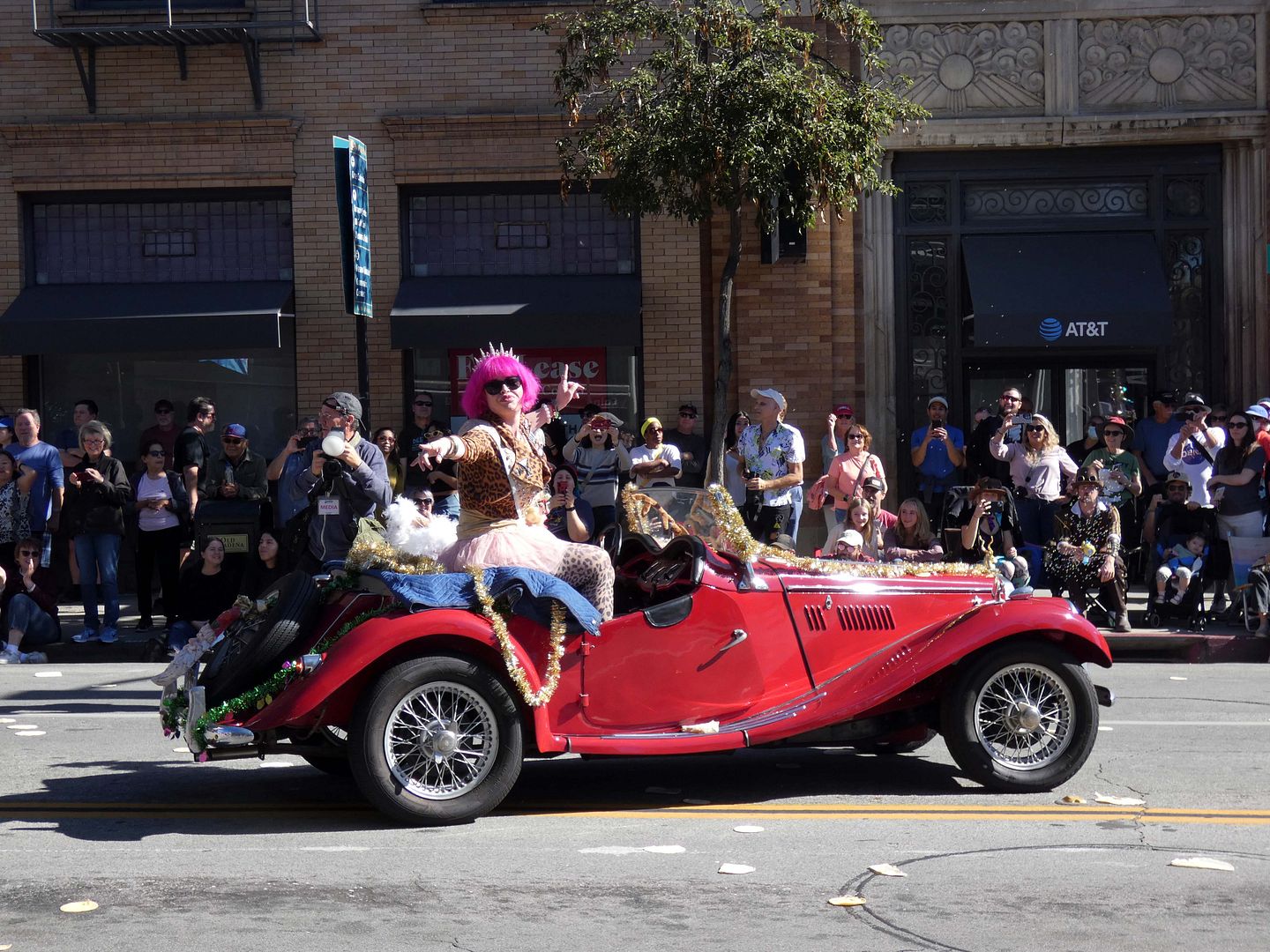 Like the Rose Parade, the Doo Dah Parade has some tiara-wearing participants and some really beautiful classic cars rolling down the streets of Pasadena...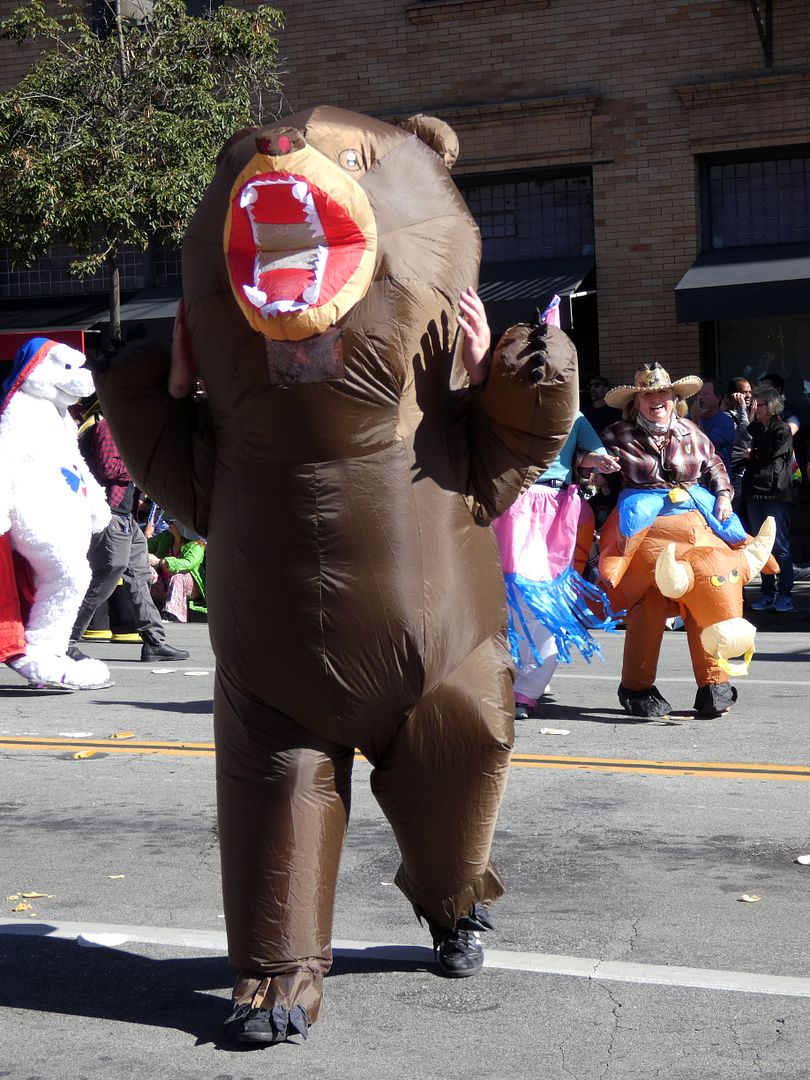 ...but more typical are the offbeat, wacky, and zany characters, like the group of "inflatables" that marched together this year.
The furries returned this year...
...and were able to march the mile-long stretch, despite the unseasonable heat on this November day.
Uncle Fester was back, too, dazzling the crowd with his bubbles and steaming concoctions and showing off his ability to illuminate a cluster of light bulbs simply by putting it in his mouth.
Paraders don't necessarily have to walk on two feet in order to participate in the Pasadena Doo Dah Parade, as they can ride bicycles, scooters, and motorcycles...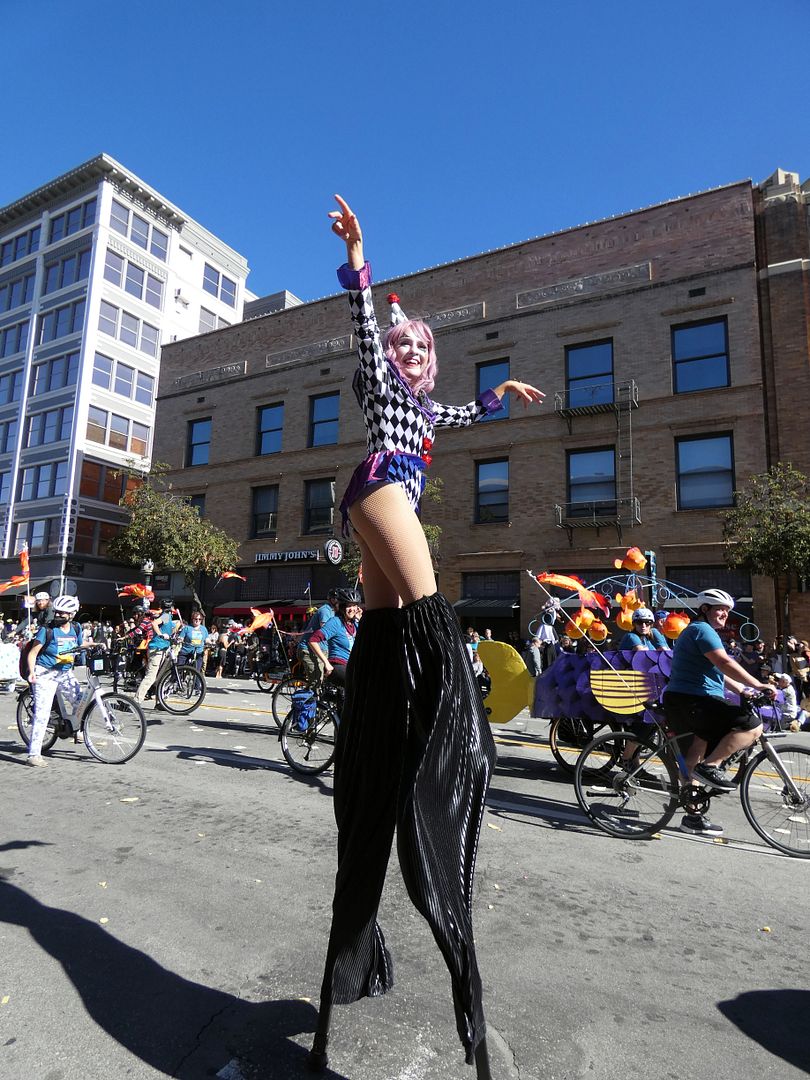 ...walk on stilts...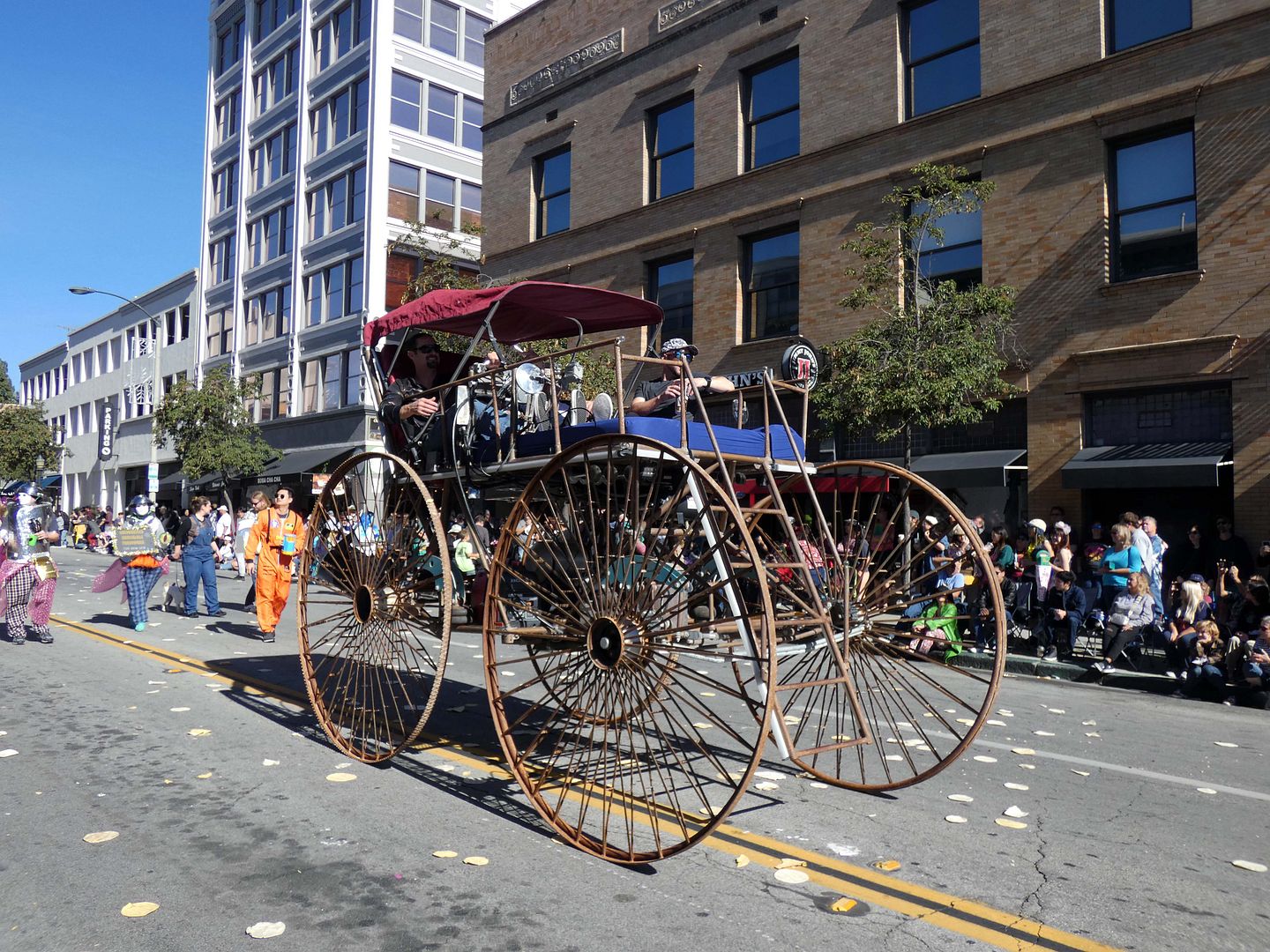 One guy drove his Burning Man art car, which contained some kind of hydraulics or other setting to make the thing bounce like a lowrider—only, way up high in a contraption that looked like a hybrid between a buggy and a penny-farthing.
Of course, there had to be a spaceship, too—this one declaring that the future is (vegetables? vegan? salad?).
And the present? Well, at the Pasadena Doo Dah Parade, sometimes it's just baffling.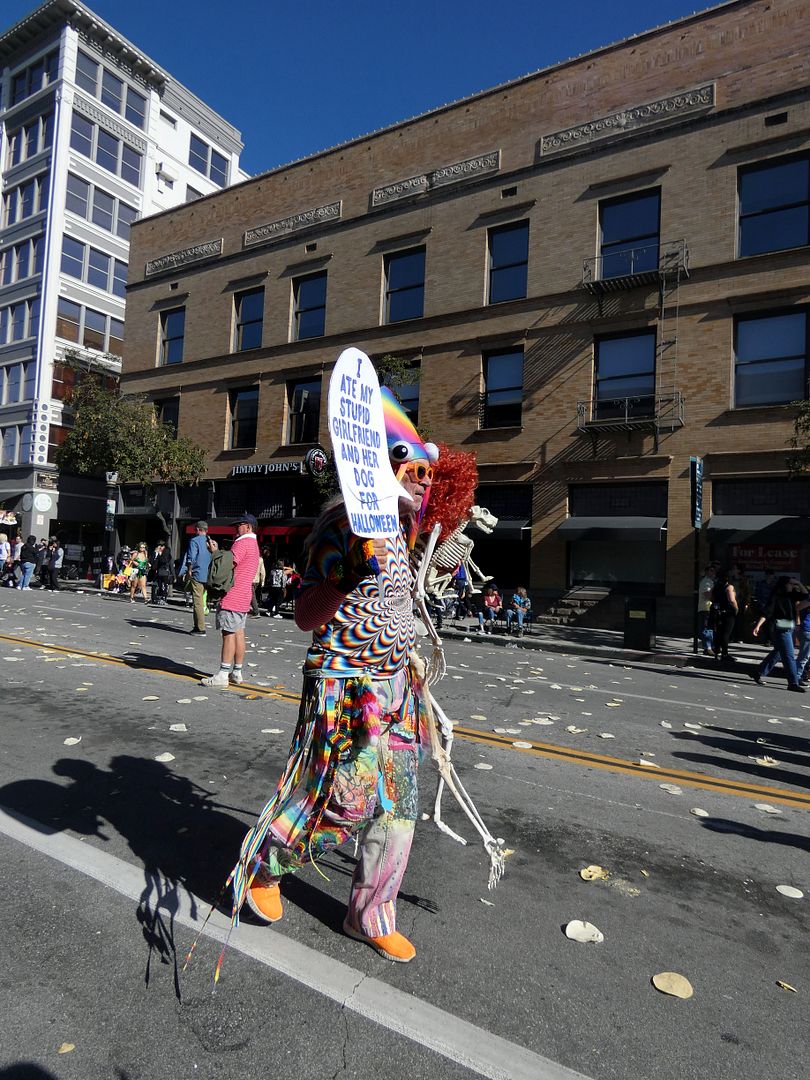 And other times, darkly hilarious—like the guy whose sign declared that he ate his stupid girlfriend and dog for Halloween and was carrying around their skeletons in his arms.
You can watch my reel/video compilation of the parade from my vantage point on the sidelines of Raymond Avenue just north of the turn onto Colorado Boulevard
on Instagram
.
Related Posts: