I'm a looky-loo, but I don't always like to be in people's homes while they're still living there. I'll make an occasional exception for a rare public tour—or if the house is listed for sale and lots of people are wandering through anyway.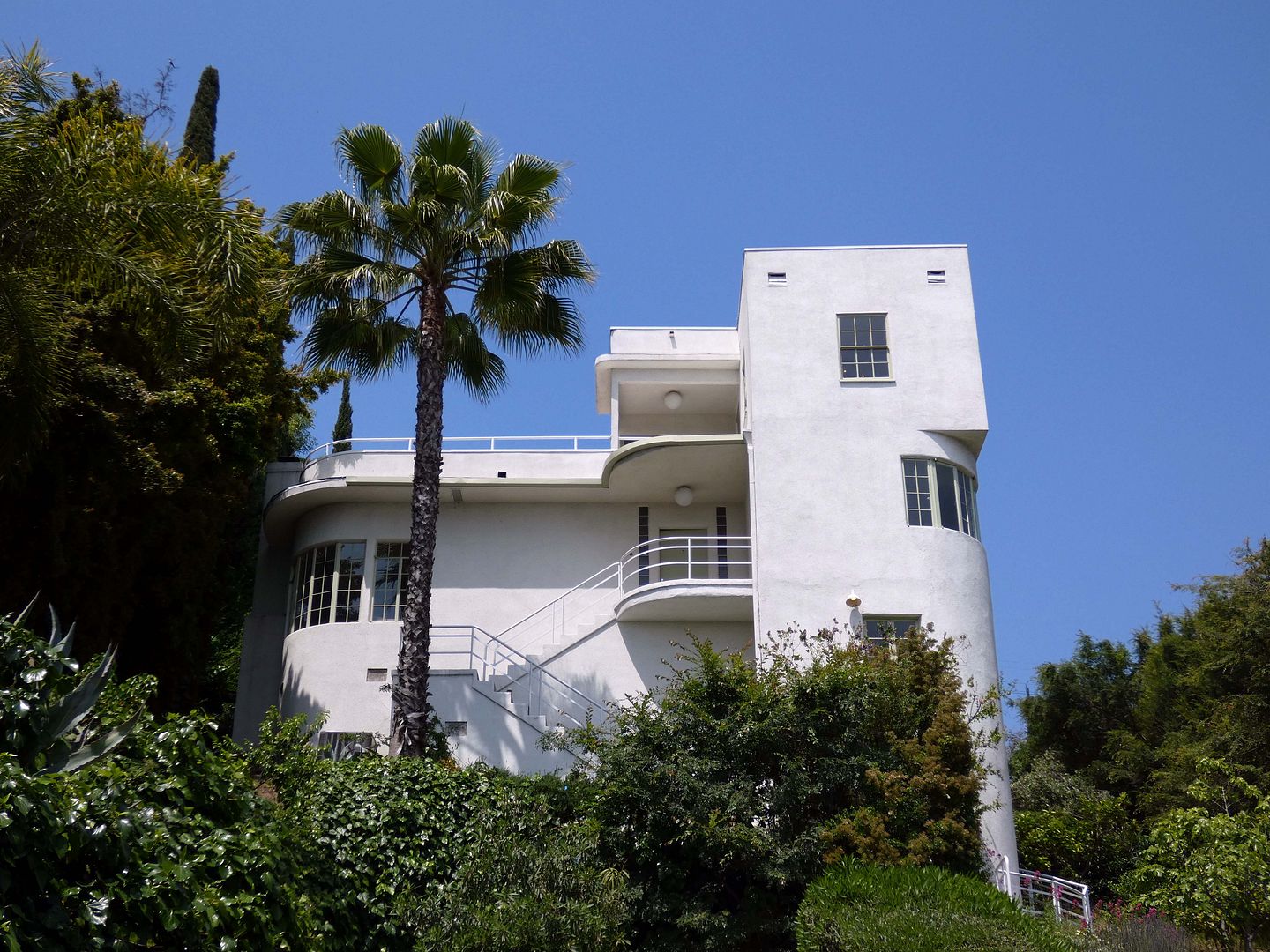 The "Silver Ridge" estate recently fit the bill on both marks—at the time,
listed
for $3.5 MM for five bedrooms, three baths, and a two-car garage below on a 13,900-square-foot lot.
It's a fascinating site to explore, designed and built by Colorado-born residential architect Saul H. Brown (sometimes referred to by his full name, Saul Harris Brown) for himself in the Streamline Moderne style in 1938. (Perhaps more famously, it was once occupied by actress Tara Subkoff.)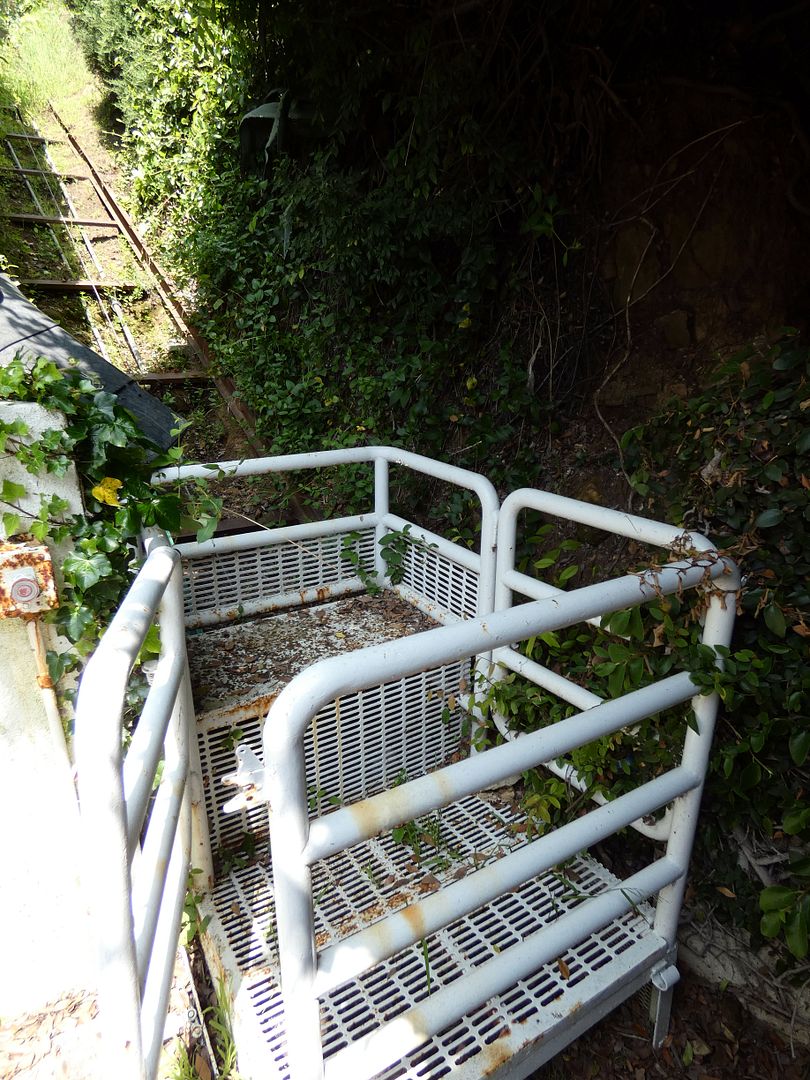 The 2780-square-foot home is built into a steep hillside, requiring residents and visitors to—at one time, anyway—take a funicular to get to the top.
Unfortunately, the miniature incline railway has been since decommissioned (reportedly for safety concerns, although I bet someone could get it running again)...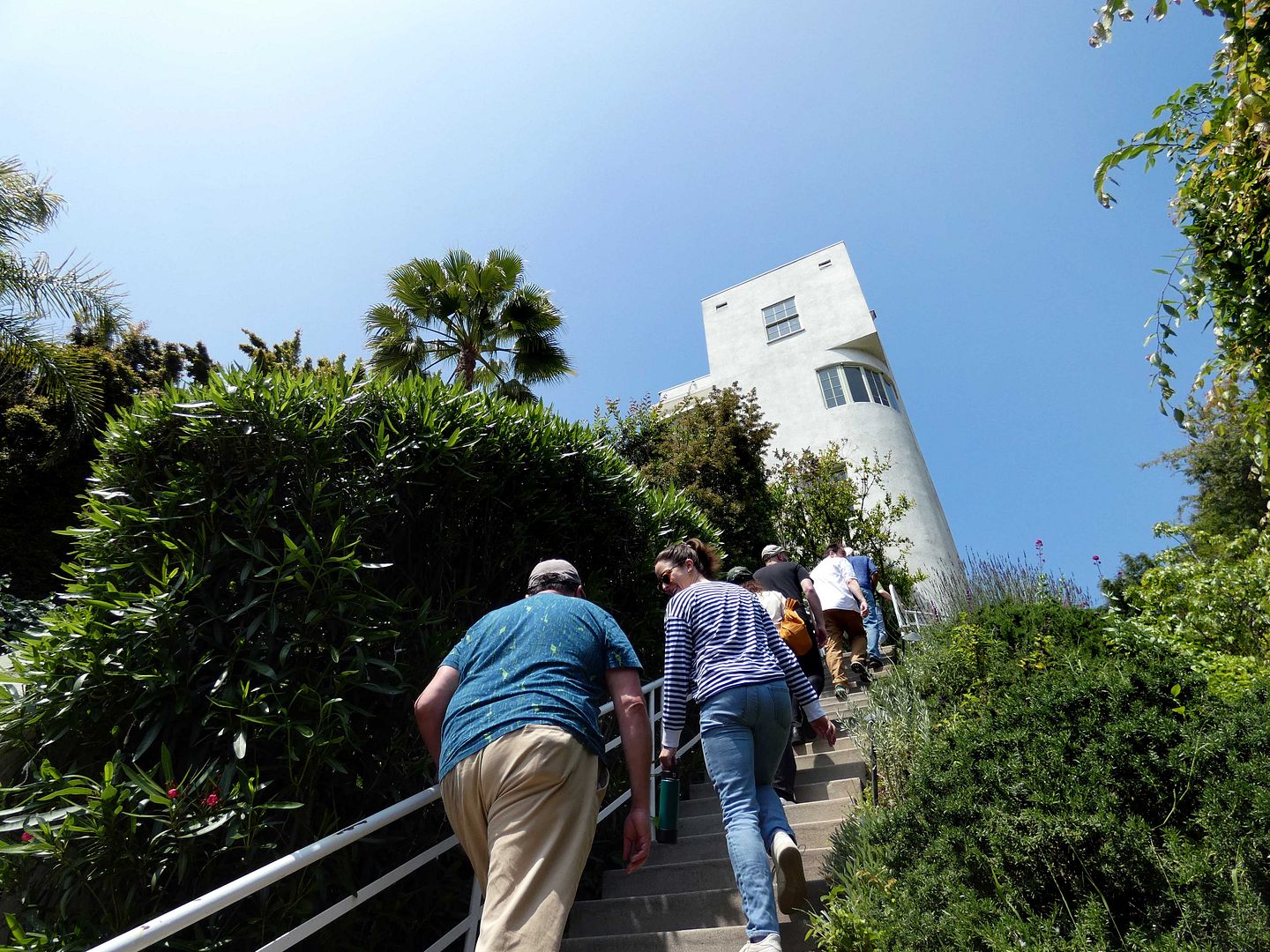 ...which meant our tour group had to climb the stairs up...
...and practically scale the front façade of the building...
...to reach the landing for the front door.
The back of the house could just as easily be mistaken for the front of the house—and, in some ways, is preferable, with the backdrop of Los Angeles (well, Silver Lake) behind it.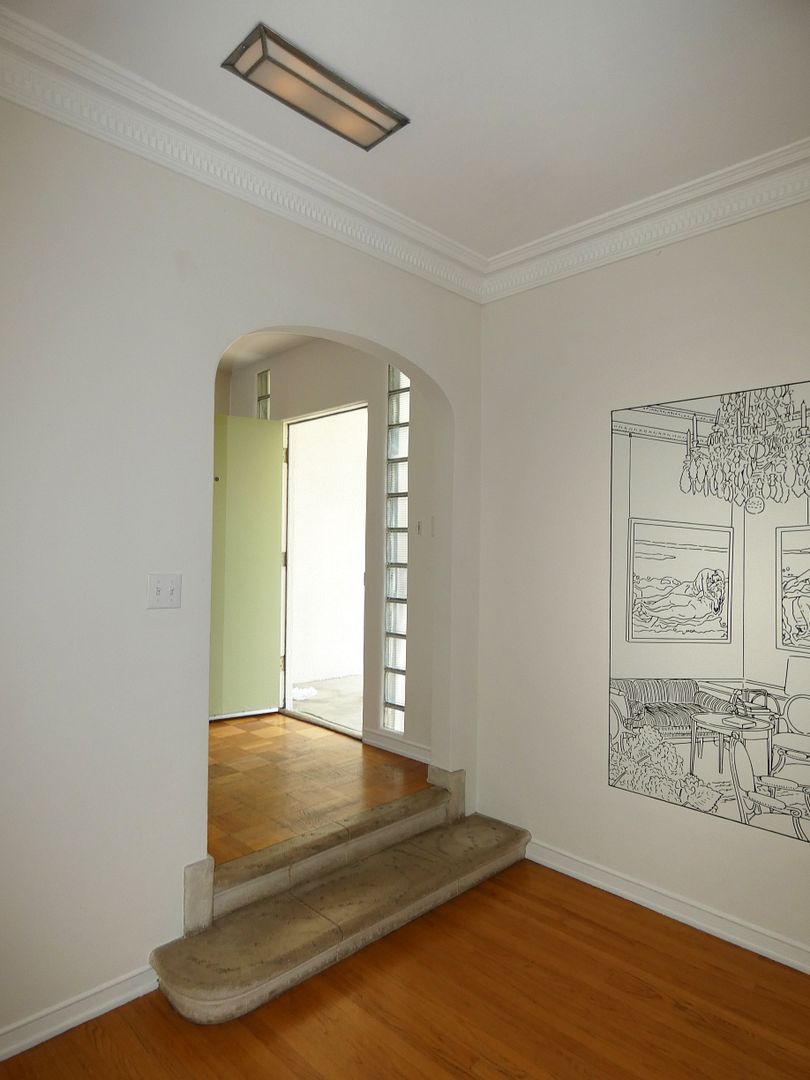 The back patio leads to a step-down/sunken living room with original step materials...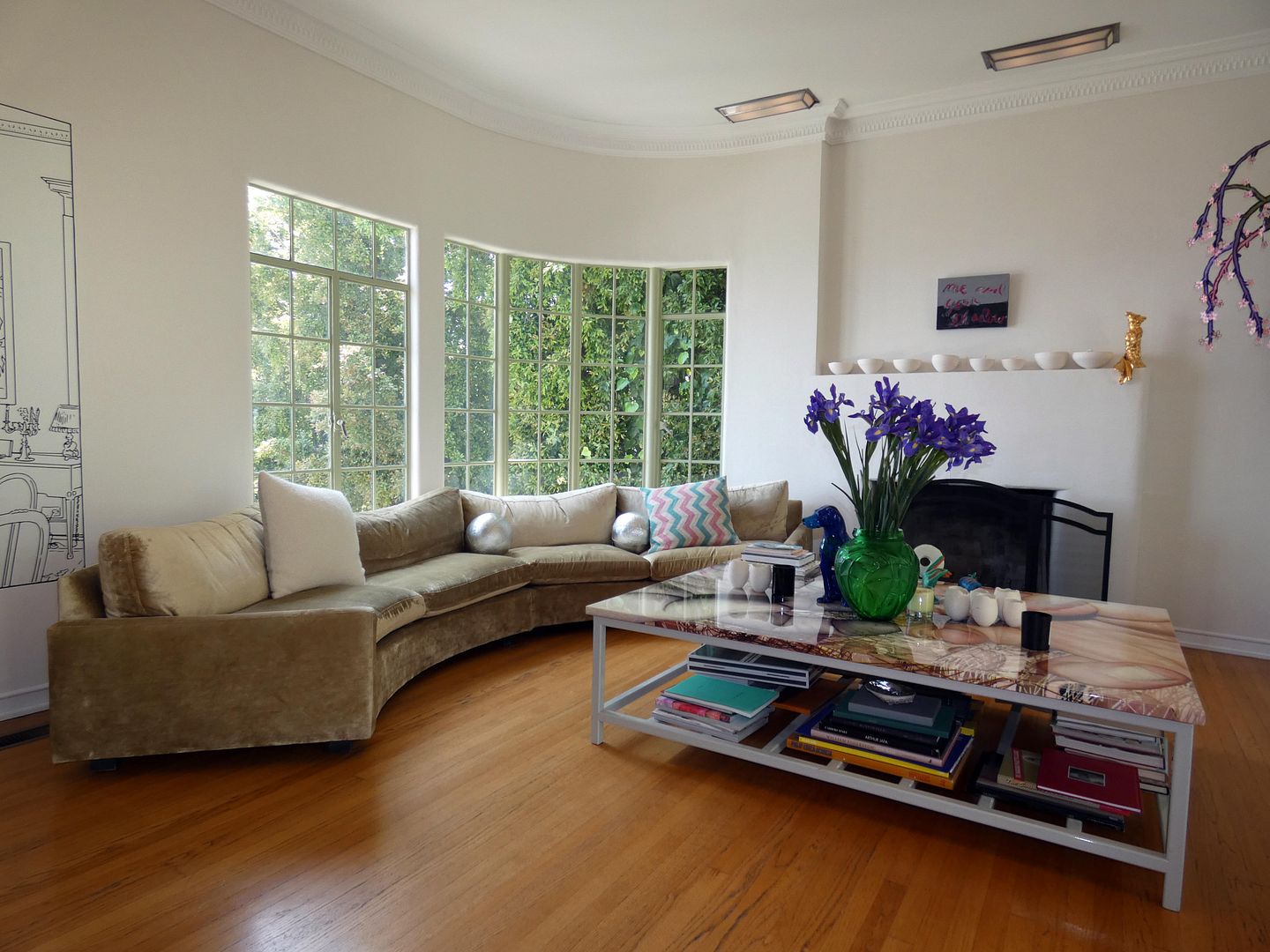 ...curved picture windows, and original Art Deco ceiling lights.
From the living room, you step up into a front entrance vestibule and then into the dining room...
...featuring another curved bay window with original window hardware.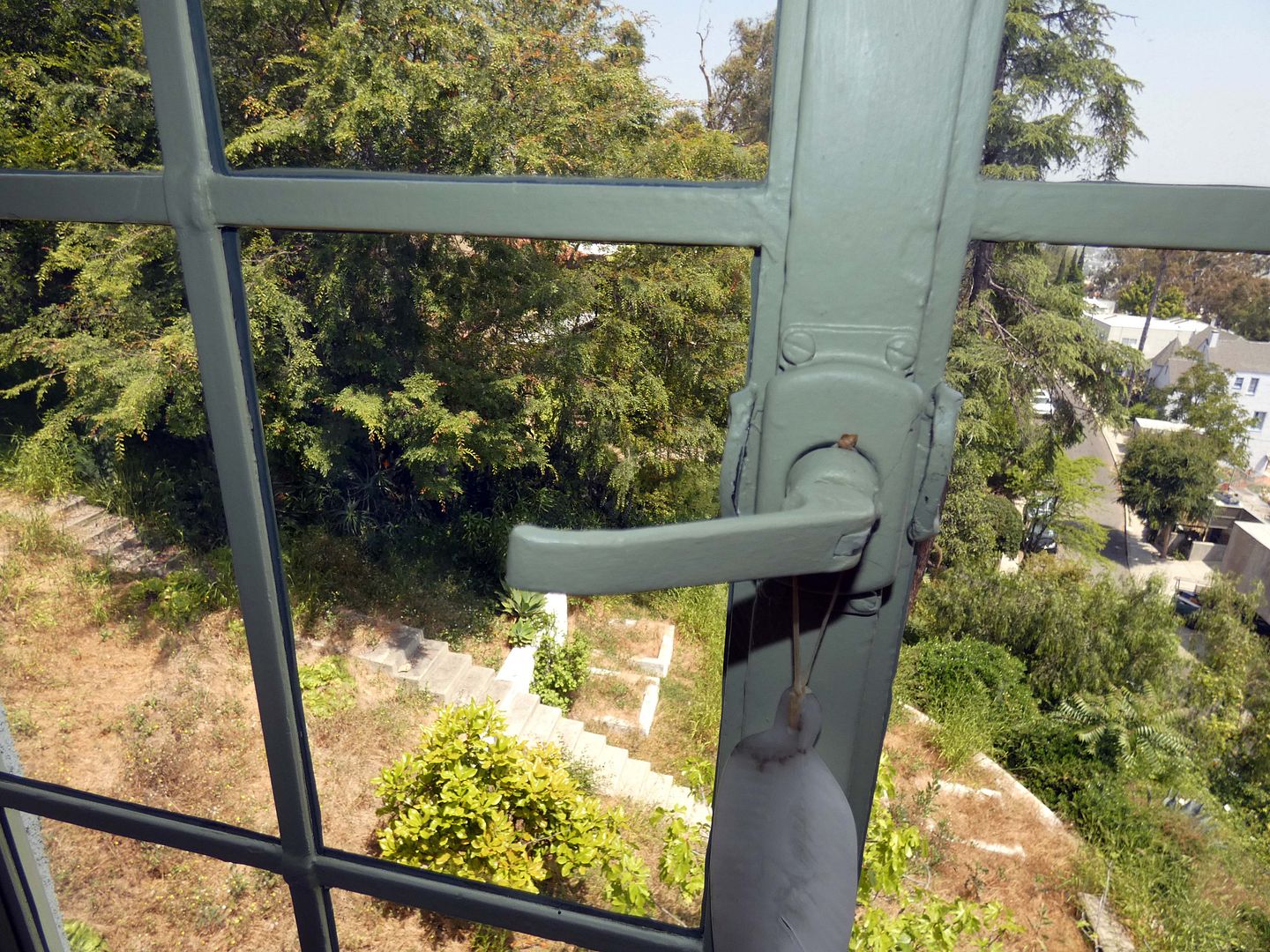 Those windows give a good view of the adjacent lot, 2343 Silver Ridge Avenue, was also listed for $595,000—which, if purchased, would give the double-lot property a combined square footage of 14,500.
The galley kitchen has been renovated and opened up over the years (removing a doorway/wall)...
...but fortunately there are original blueprints and architectural plans to reference to know for sure what its original state was.
Like the step leading down into the living room, the stairs leading to the upper level are also original...
...although the gate at the top may have been added later.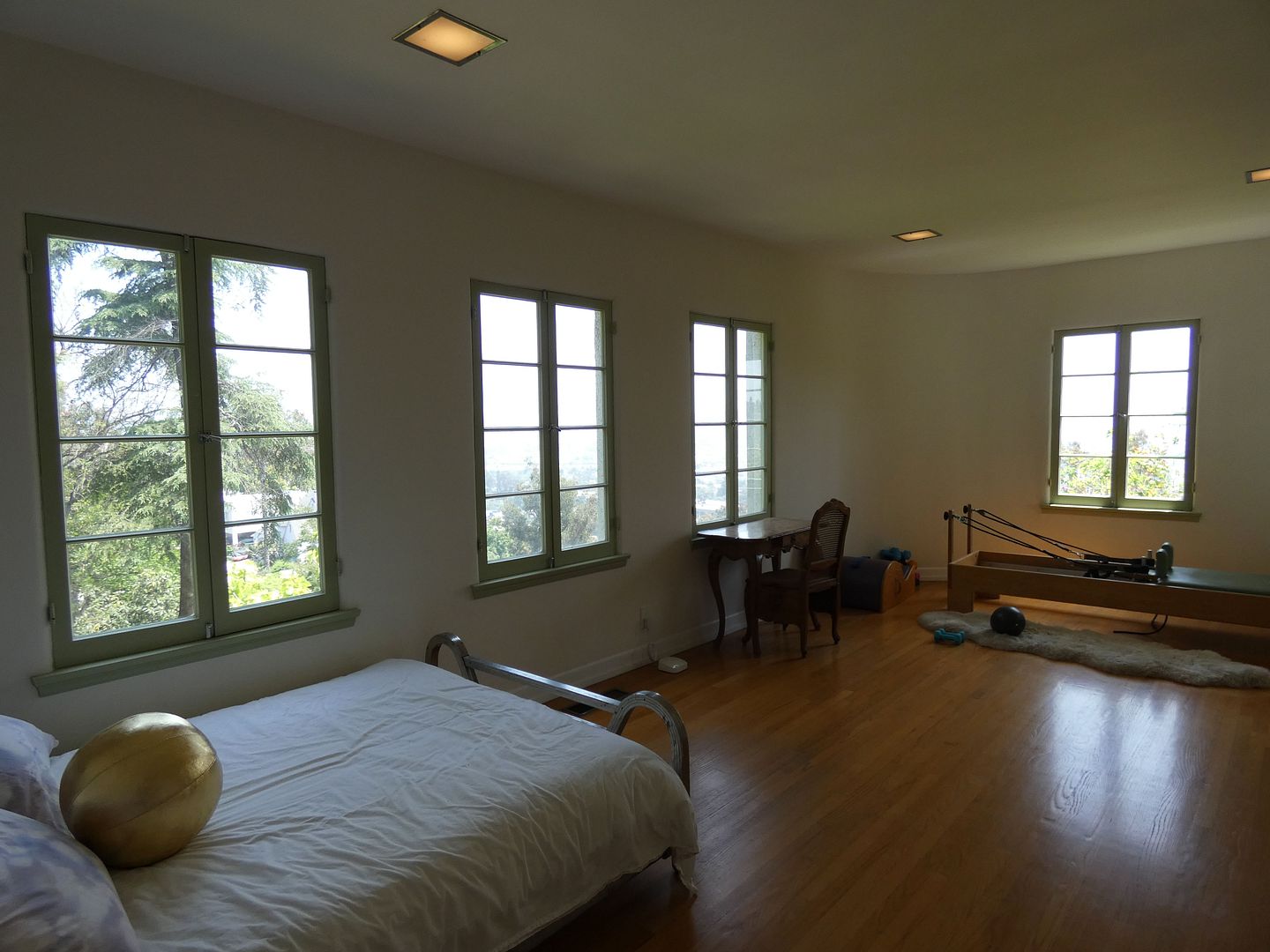 Boxy upstairs bedrooms are simply appointed right now...
...though you can really imagine how one could make these spaces their own).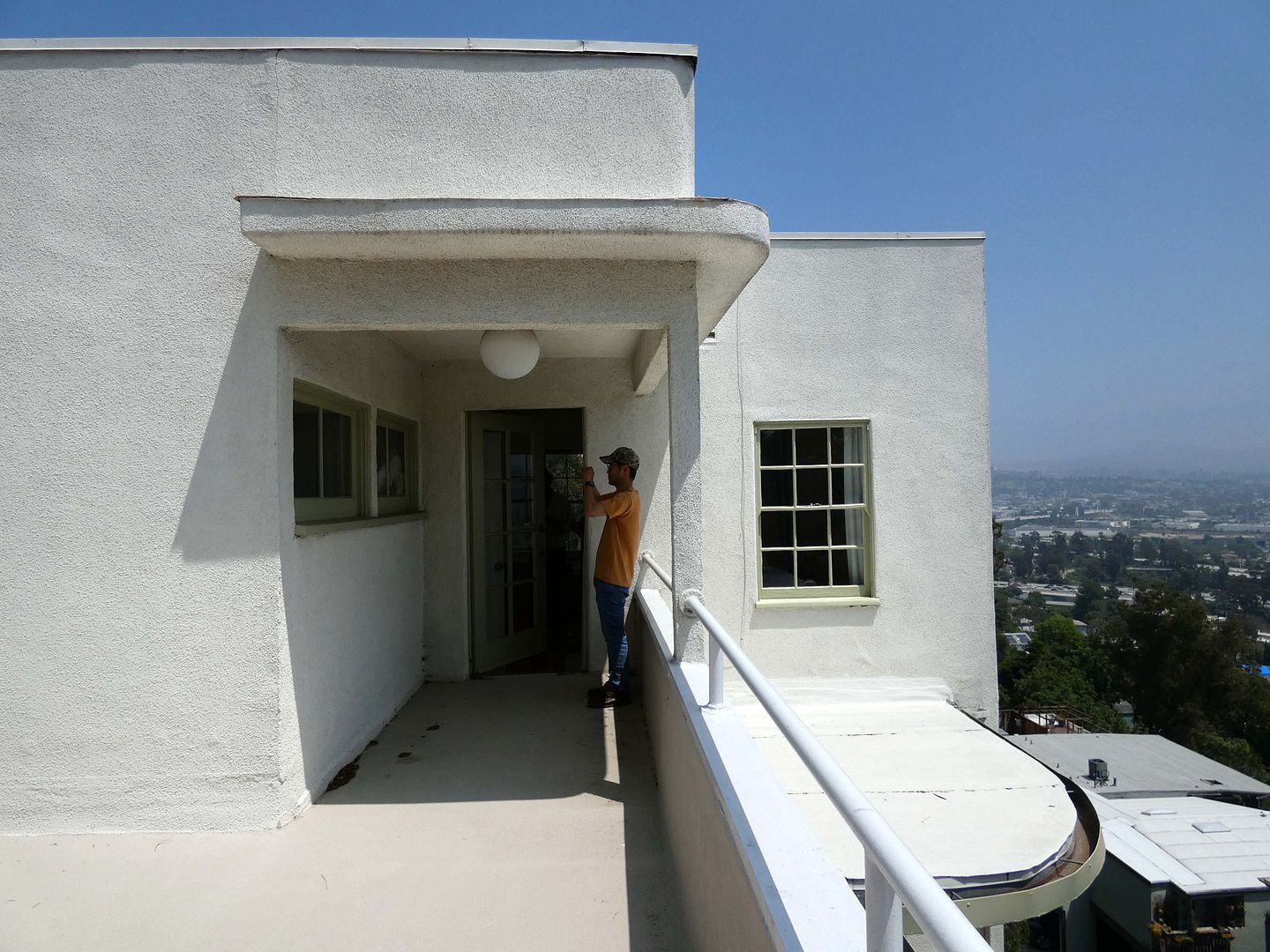 For me, the real attraction upstairs was the roof terrace, adjacent to the squared-off upstairs wing that was plopped on top of the Streamline lower levels.
From up there, you can see the patio addition (including a pergola) by Silver Lake-practicing architect Gregory Ain, who also did a later-added landscape design.
And you can imagine the plans for a pool, drawn up by Barbara Bestor Architecture, that haven't come to fruition yet—but could be built where the former badminton court is located on a slightly elevated concrete pad today.
Thanks to The Los Angeles Forum for Architecture and Urban Design, which hosted the tour, for introducing it to me!