If you were going to build something big—
really
big—in the middle of nowhere, you couldn't expect your workforce to commute.
You'd have to build a town for them to live in—and ideally, people would want to live there even
after
construction had ceased.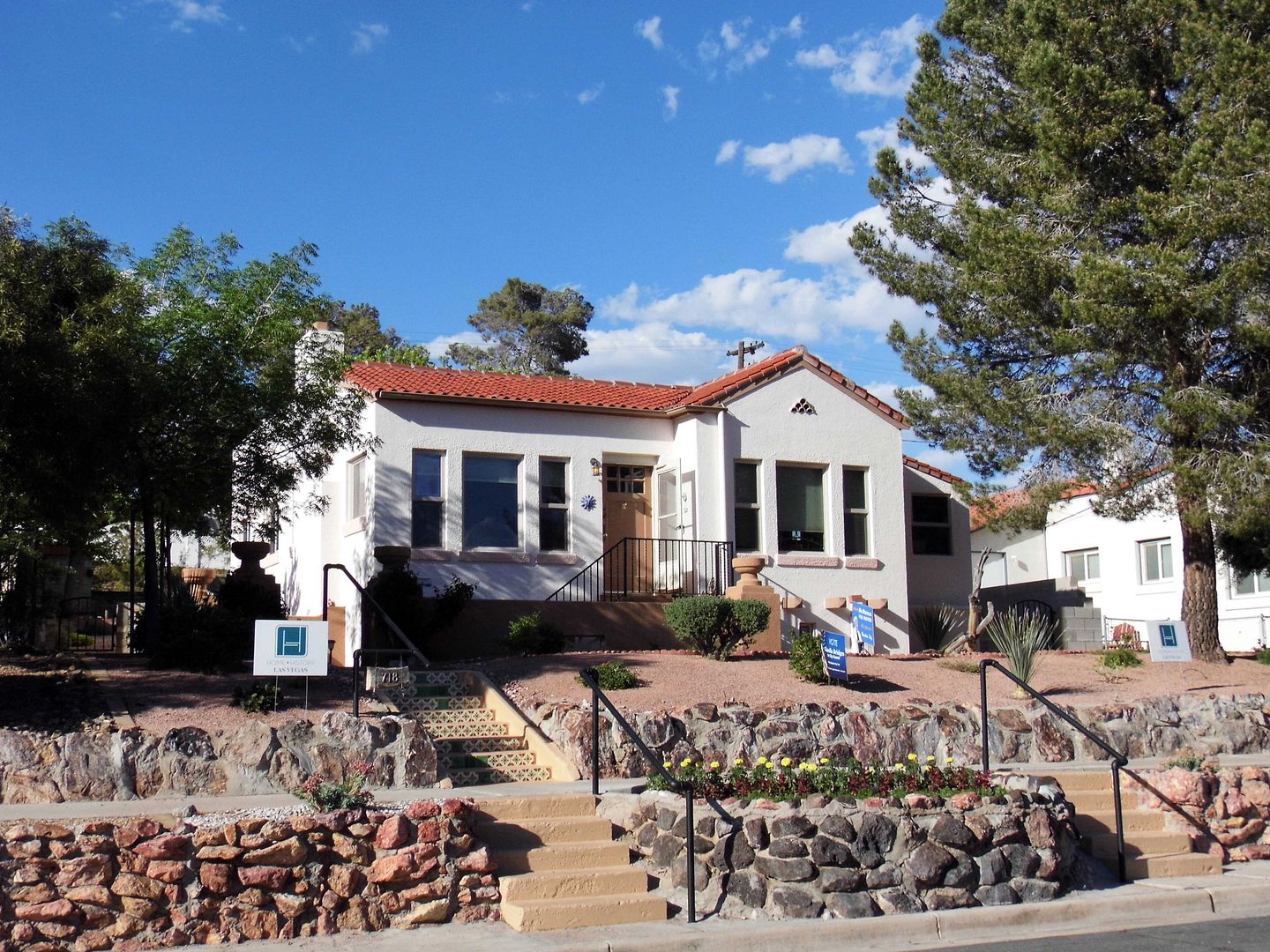 And that's exactly what happened with Boulder City and the construction of the Boulder Dam, which was completed in 1936 and renamed the Hoover Dam in 1947.
The U.S. Bureau of Reclamation constructed employee housing—putting single dam workers in dormitories and family men in newly-constructed houses. Mid-level managers (including high-ranking employees and field engineers) ended up in stucco single-family homes, many of which were built in 1931.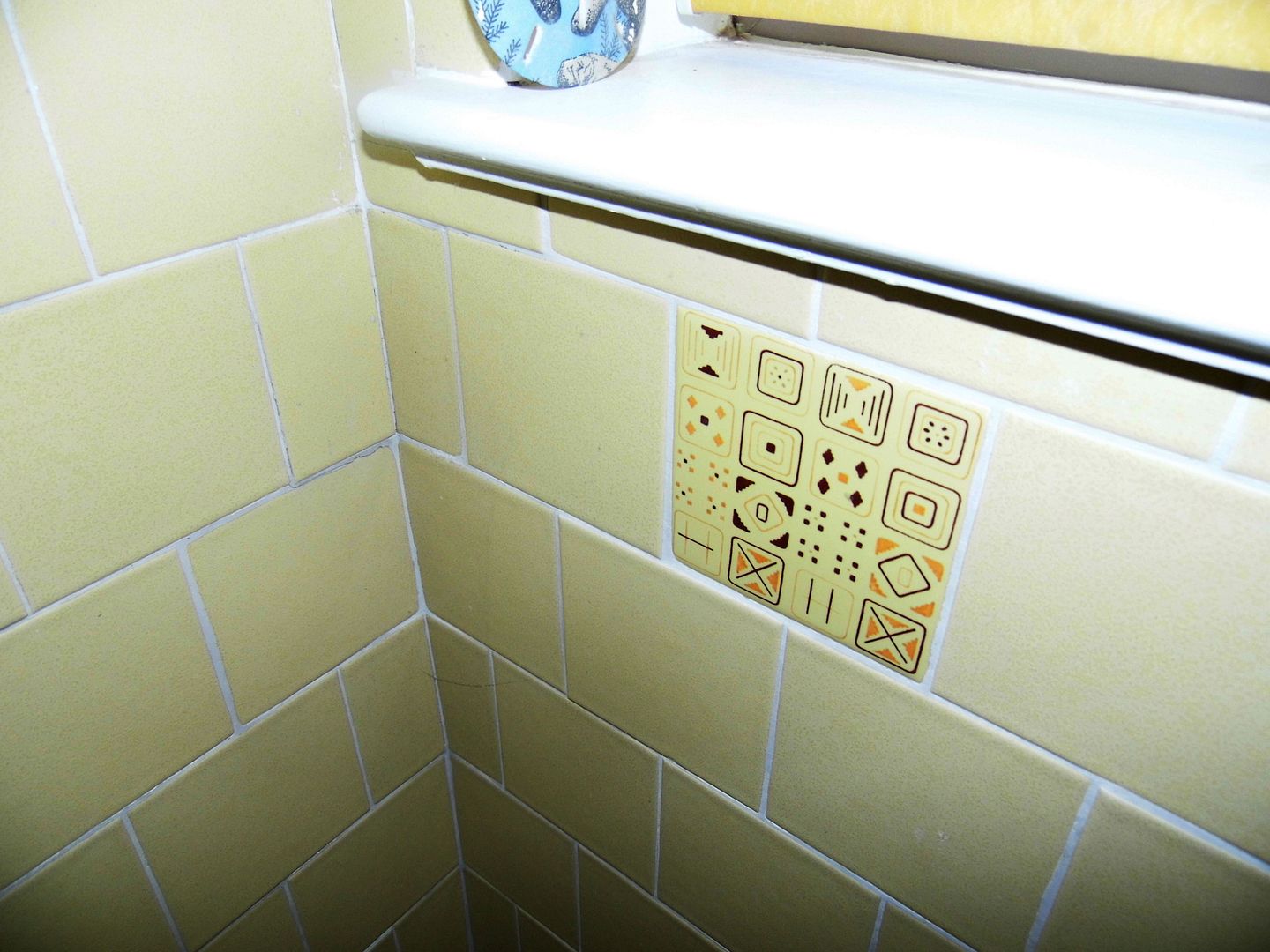 Eventually, ownership of this formerly federally-controlled housing turned over to private citizens—many of whom have kept original features like bathroom tile intact.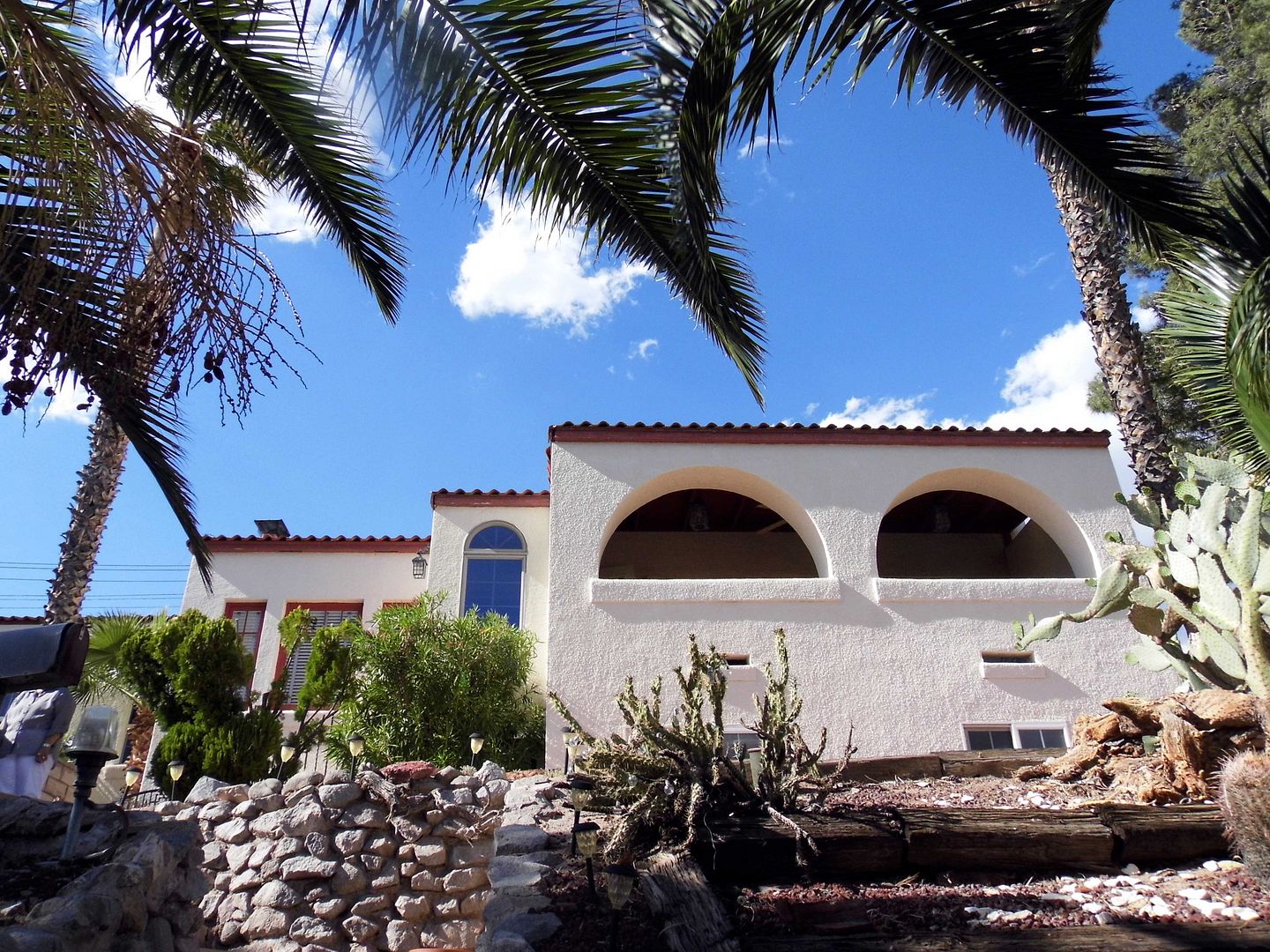 Others have built their houses out—for example, adding a steep terraced garden and arcaded porch to a "twin" 1931 stucco home that once had the same floorplan, built for dam electrician Ervin Aril ("E.A.") Felts and his wife Macie Pynes Felts.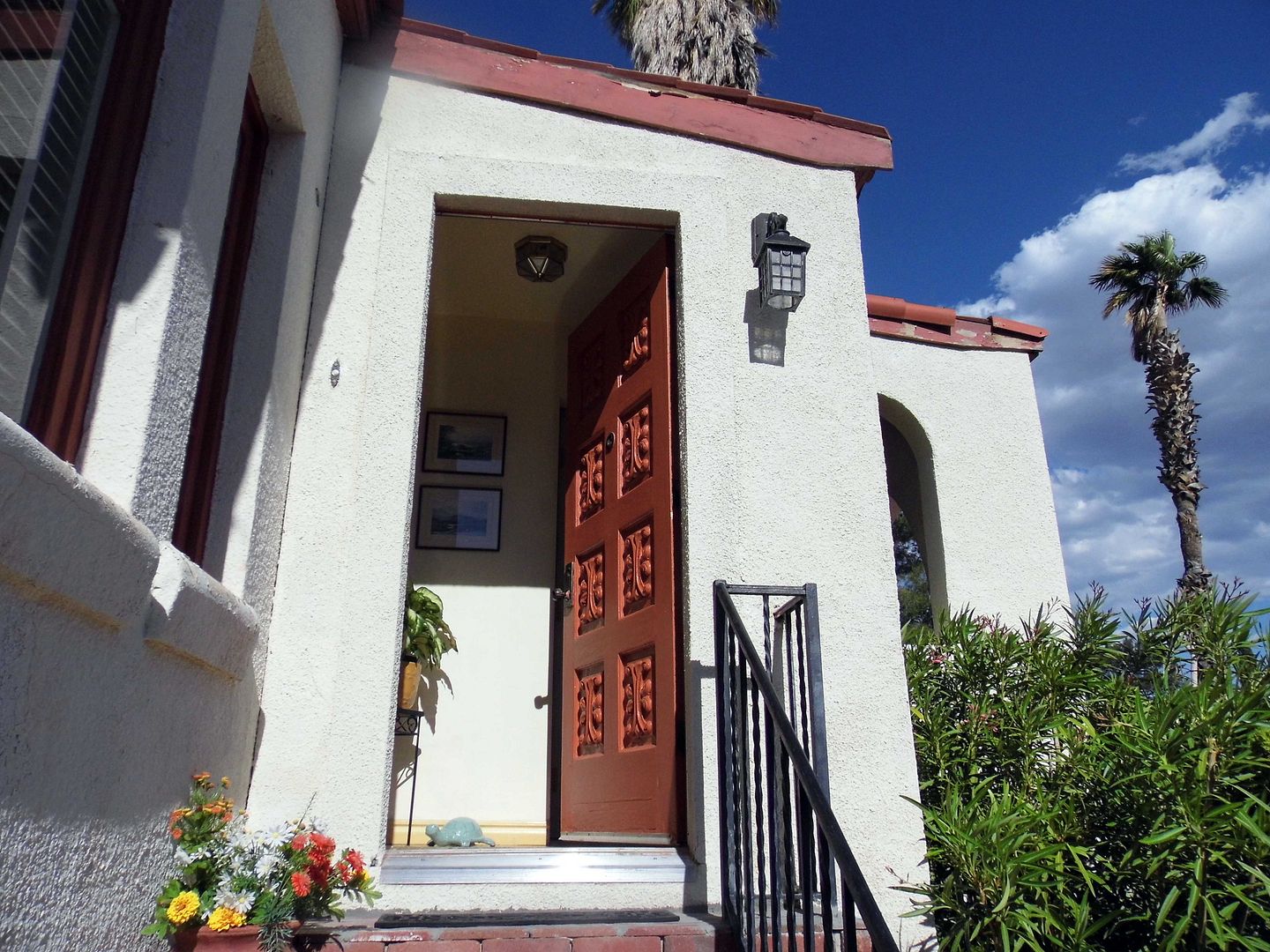 It was thanks to the Nevada Preservation Foundation's Home and History Tour—and its expansion from Vegas into Boulder City—that we got to take a peek inside some of the dam workers' former living spaces.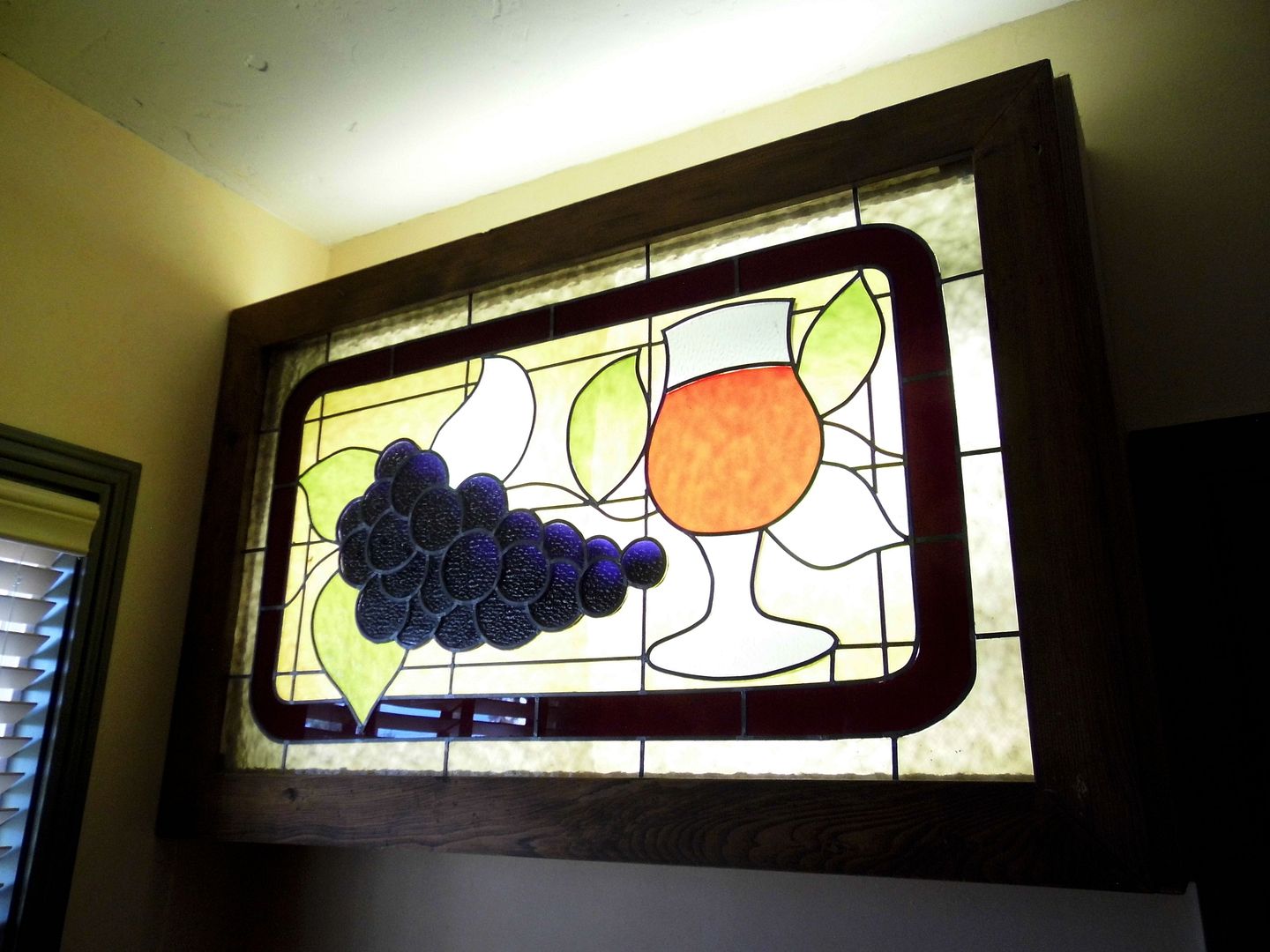 One homeowners even salvaged a stained glass window from the bar of the Boulder Hotel and put it up in a small dining area.
Although the assignment would eventually come to an end, the housing was built to be permanent—some of it quite nice, even by today's standards—as part of an ideal or "model" city.
In 1932, an Eclectic Revival-style home with decorative rowlock brick was built as "executive class" housing for U.S. Reclamation Service Engineer Rufus C. (or "R.C.") Thaxton.
Its ceiling fixtures are still original...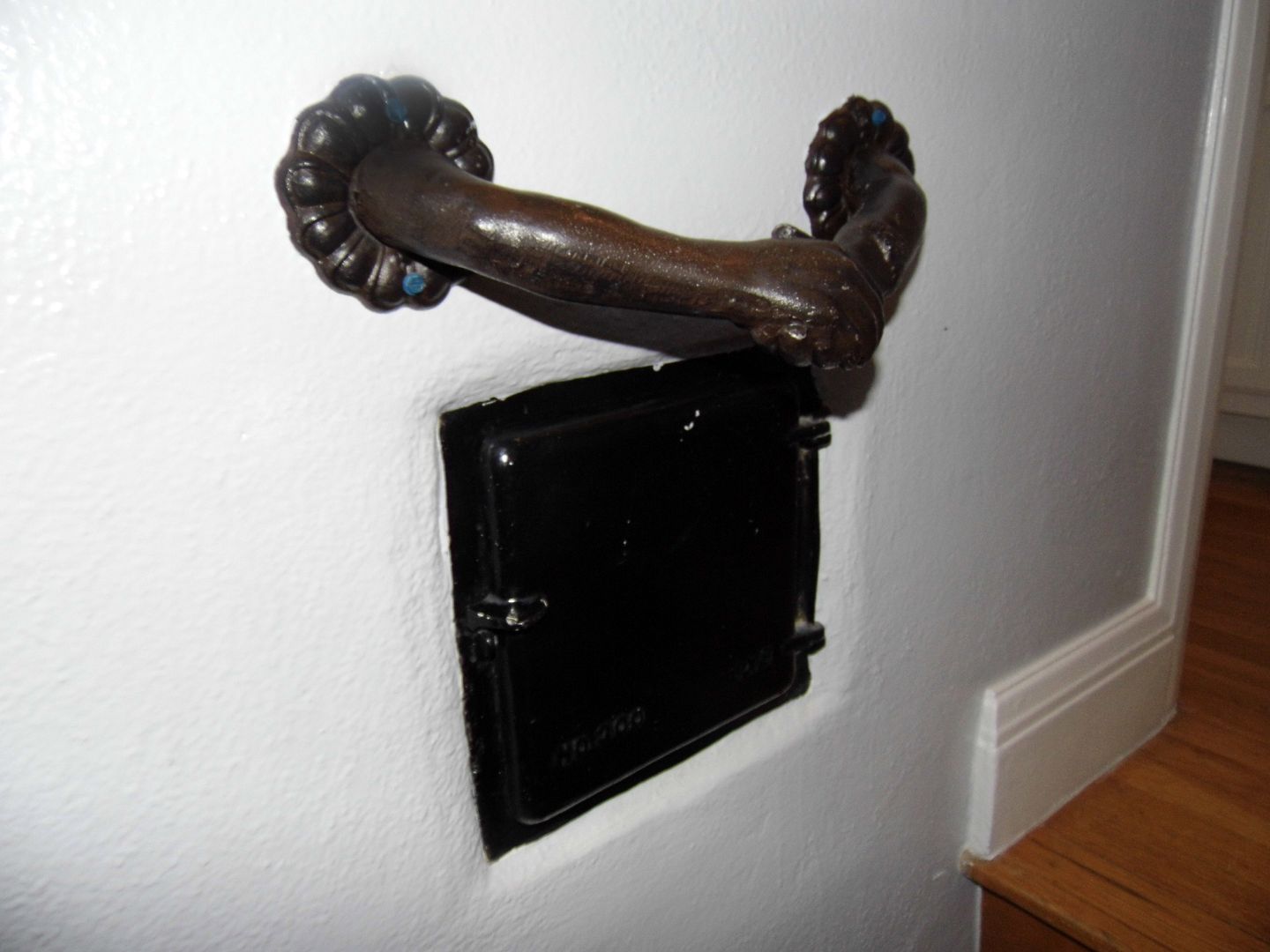 ...and you can find an old milk door along the wall in the stairwell leading down to the basement.
The current owner has created new furniture and cabinetry made from reclaimed materials—including doors, hinges, locks, and hooks—to preserve the original character of the home while making her own mark on it.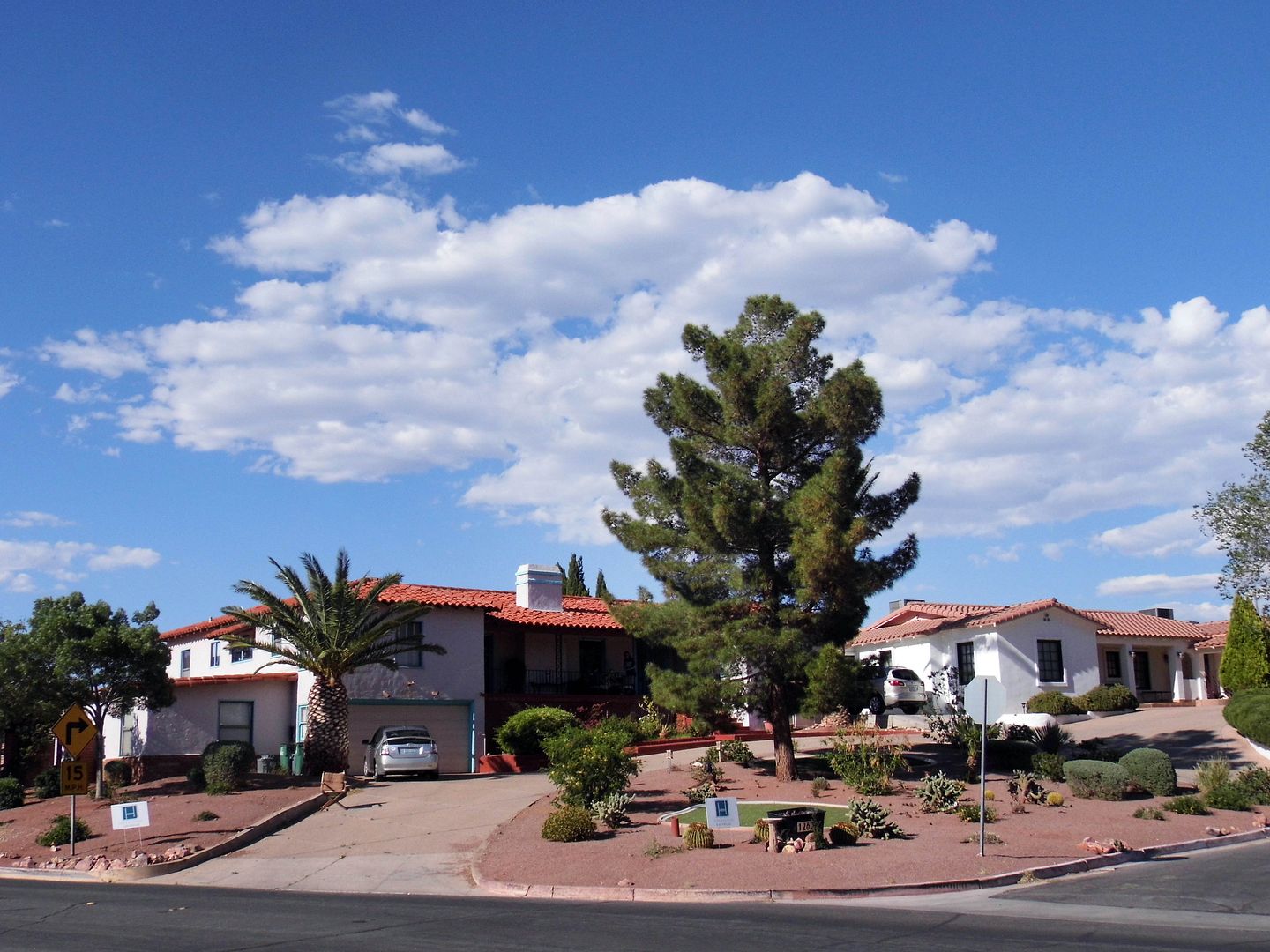 The first private Boulder City residence—that is, not built, owned, or otherwise controlled by the U.S. government—came a year after dam construction ceased. (Though, the feds didn't relinquish control over Boulder City until 1959.)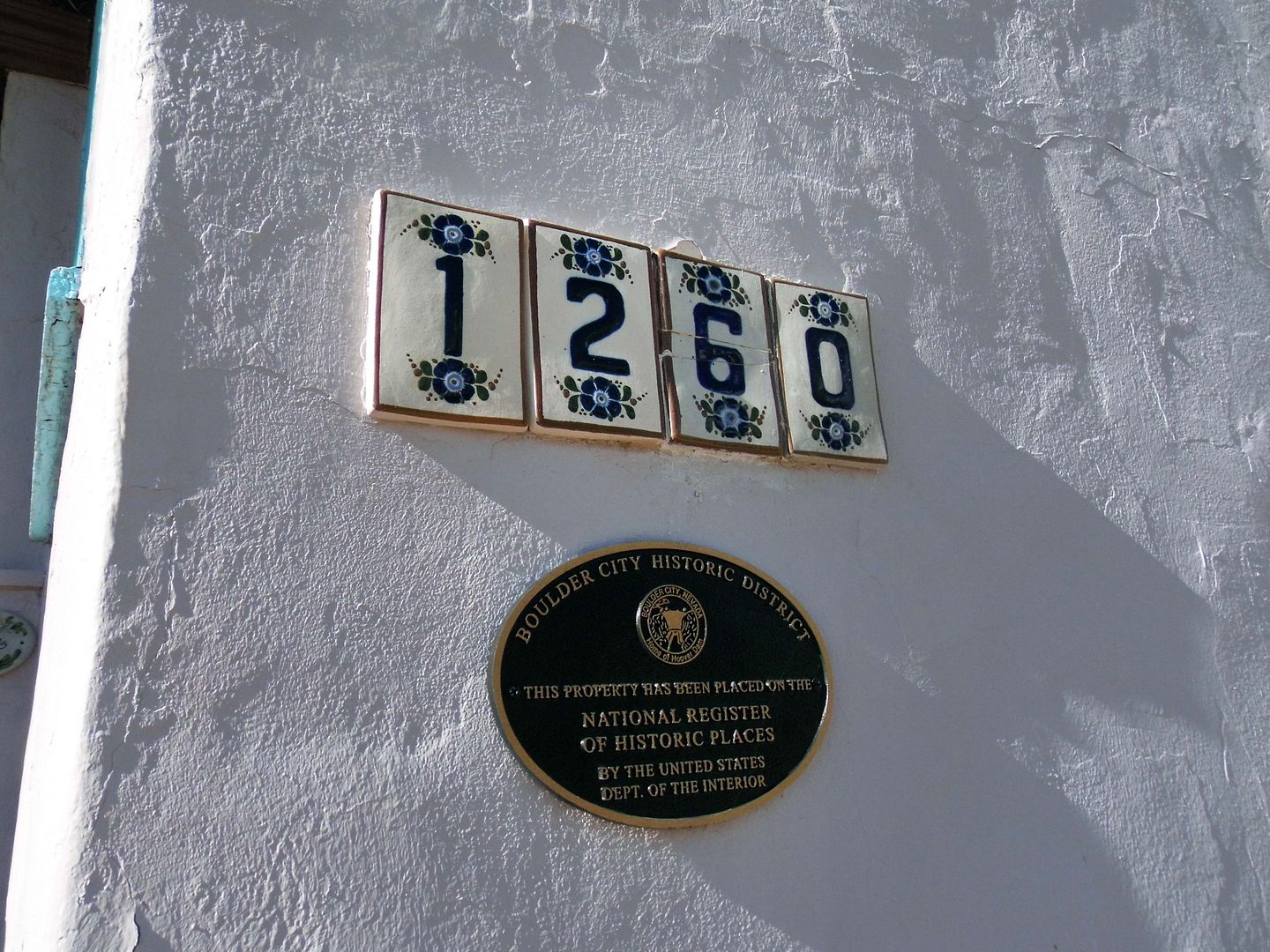 The Spanish Colonial Revival-style home was built in 1937 for Charles (or "C.H.") Cady, who'd invested a bunch of money in creating a tourist empire surrounding the newly opened dam, but then died in 1942 before he could reap all the benefits.
Between the wood beam ceilings...
...original fireplace...
...and gasp-worthy view, this national historic landmark has a certain timeless appeal.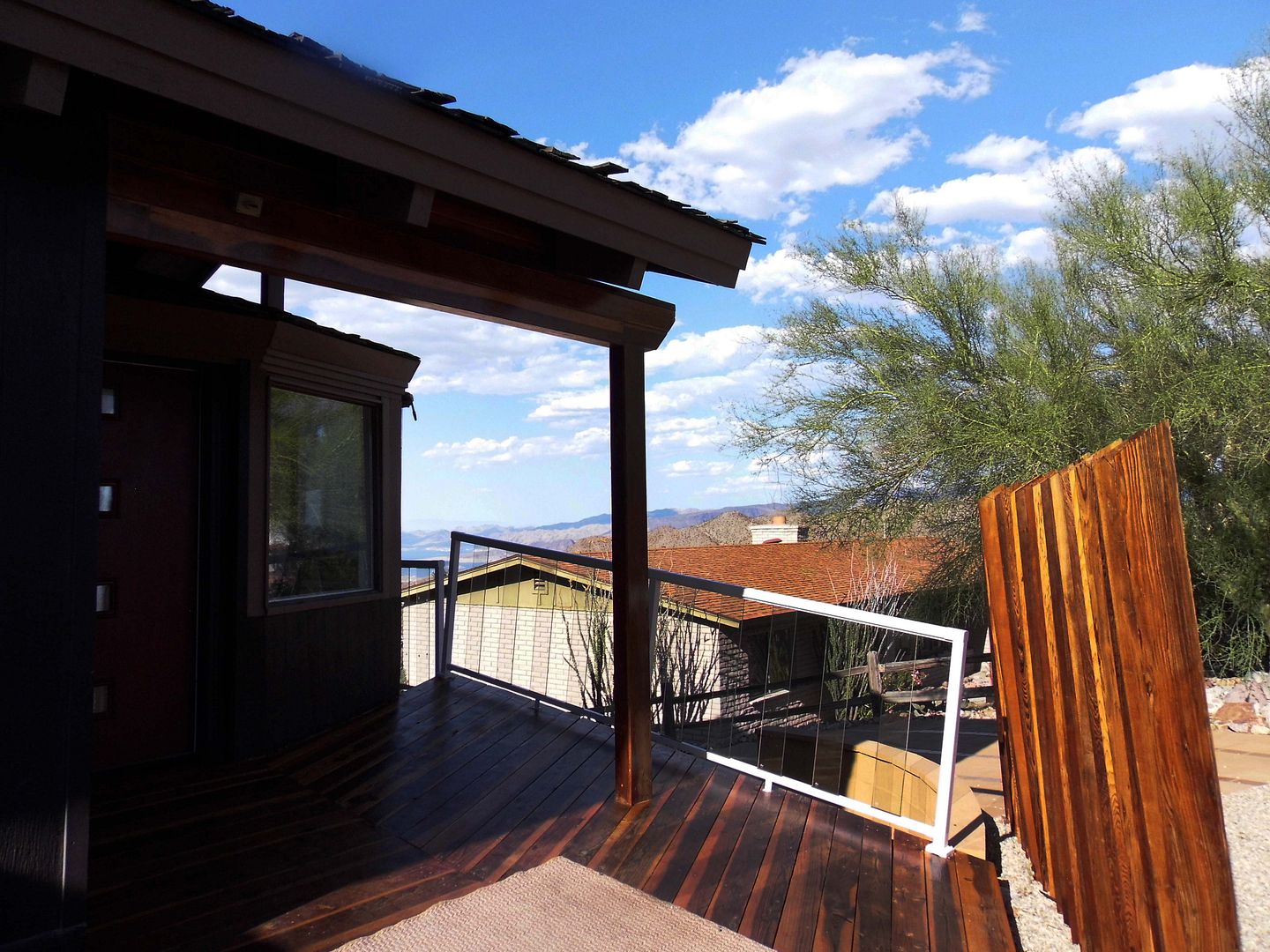 Perhaps more polarizing is its neighbor, the 1970 modernist retirement home of Cliff Segerblom (the Bureau's first PR photographer) and his wife, Gene Wines Segerblom.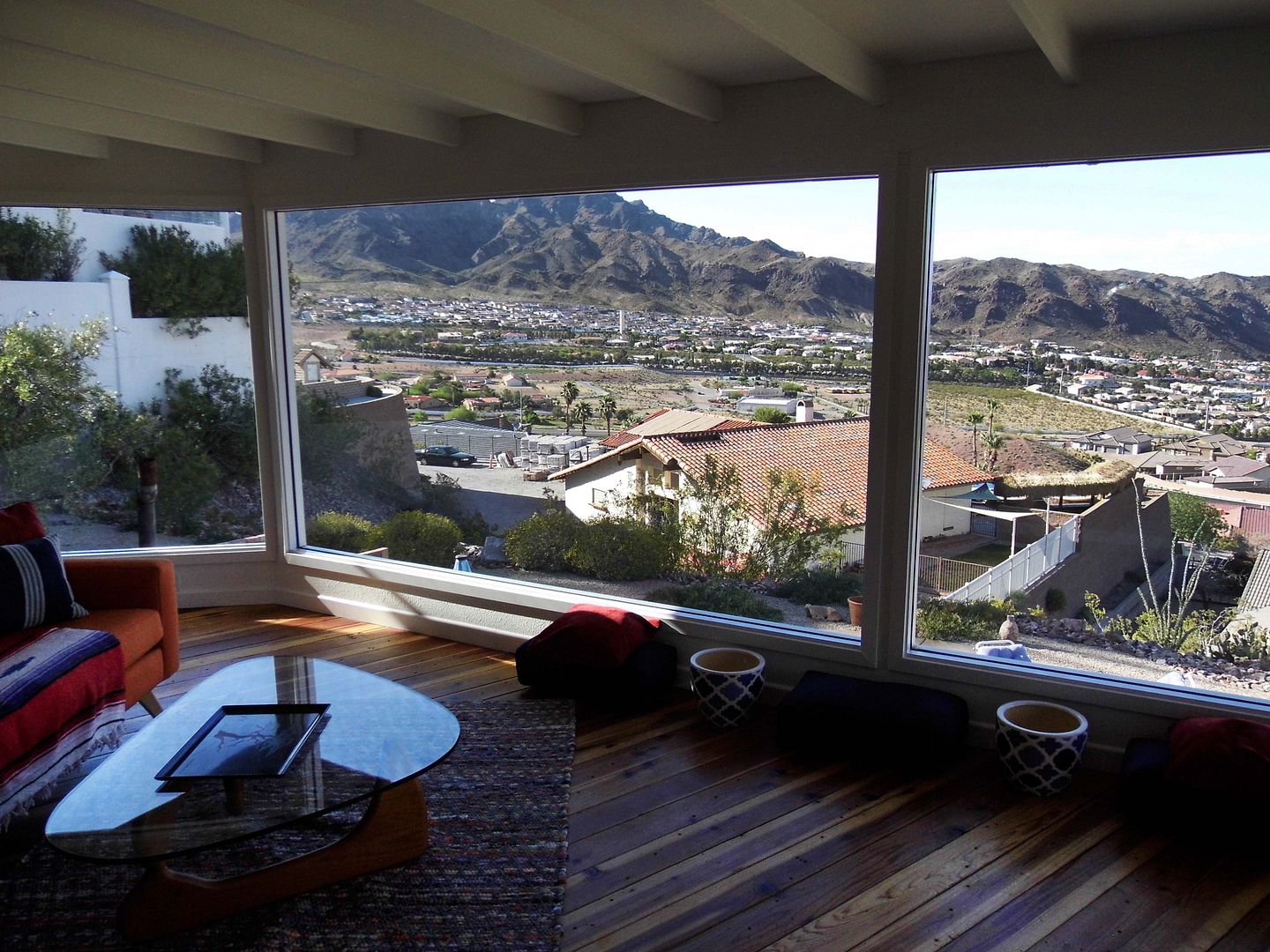 Another private residence, it also features wood beam ceilings and that spectacular view.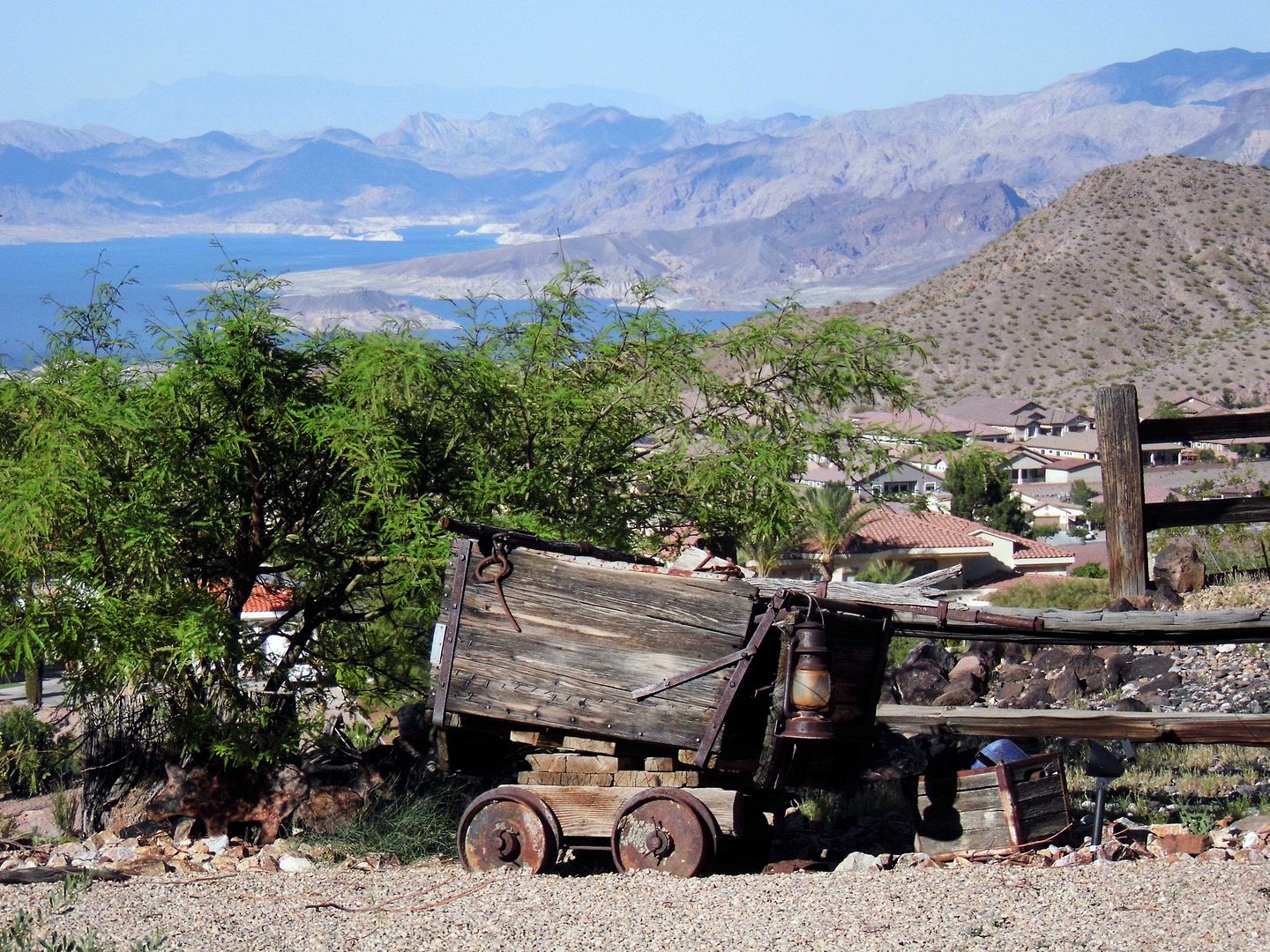 But there are fewer traces of Boulder City's history as a dam workers townsite...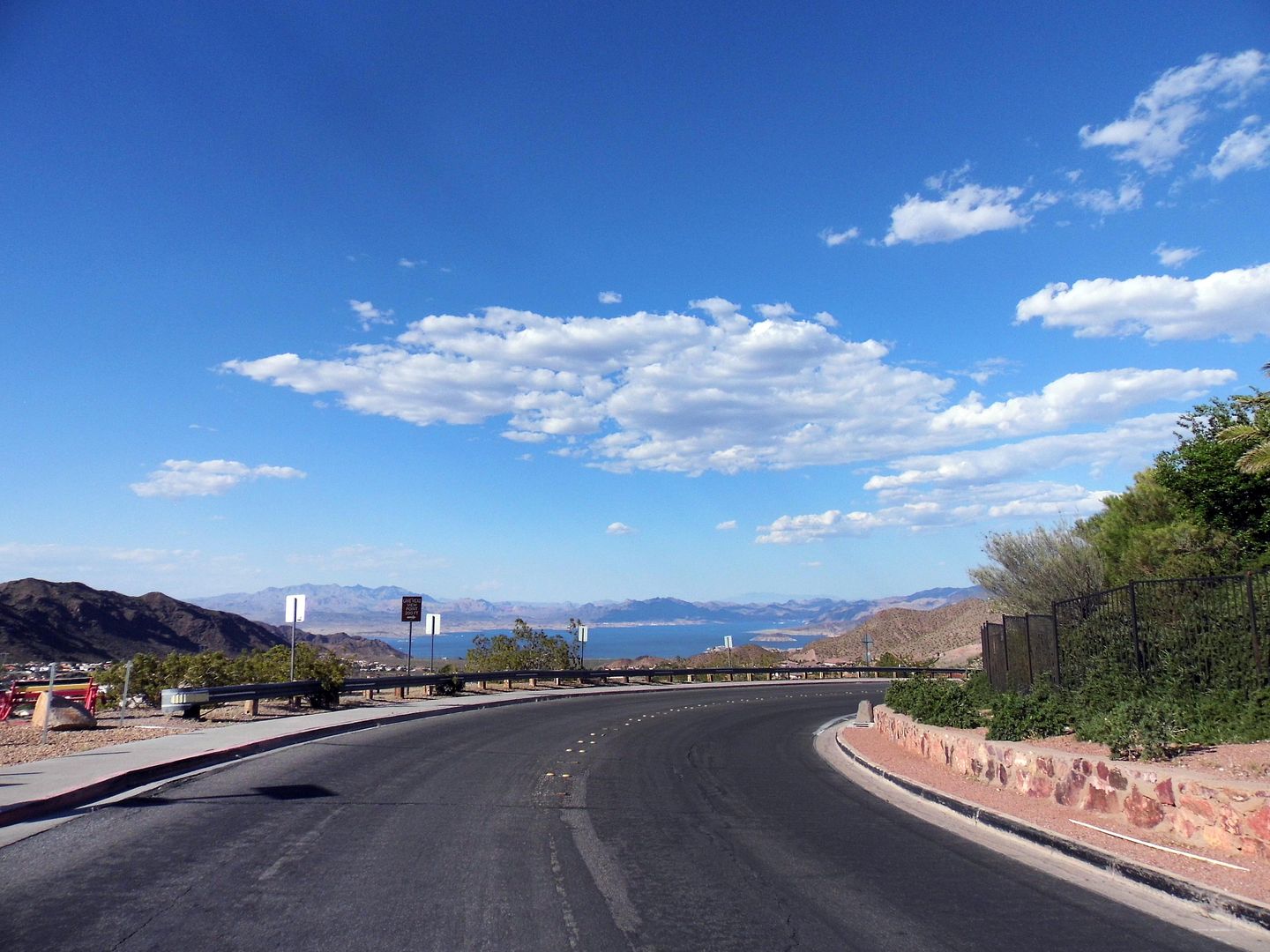 ...despite the view of Lake Mead (a watery result of the Boulder Canyon Project) below.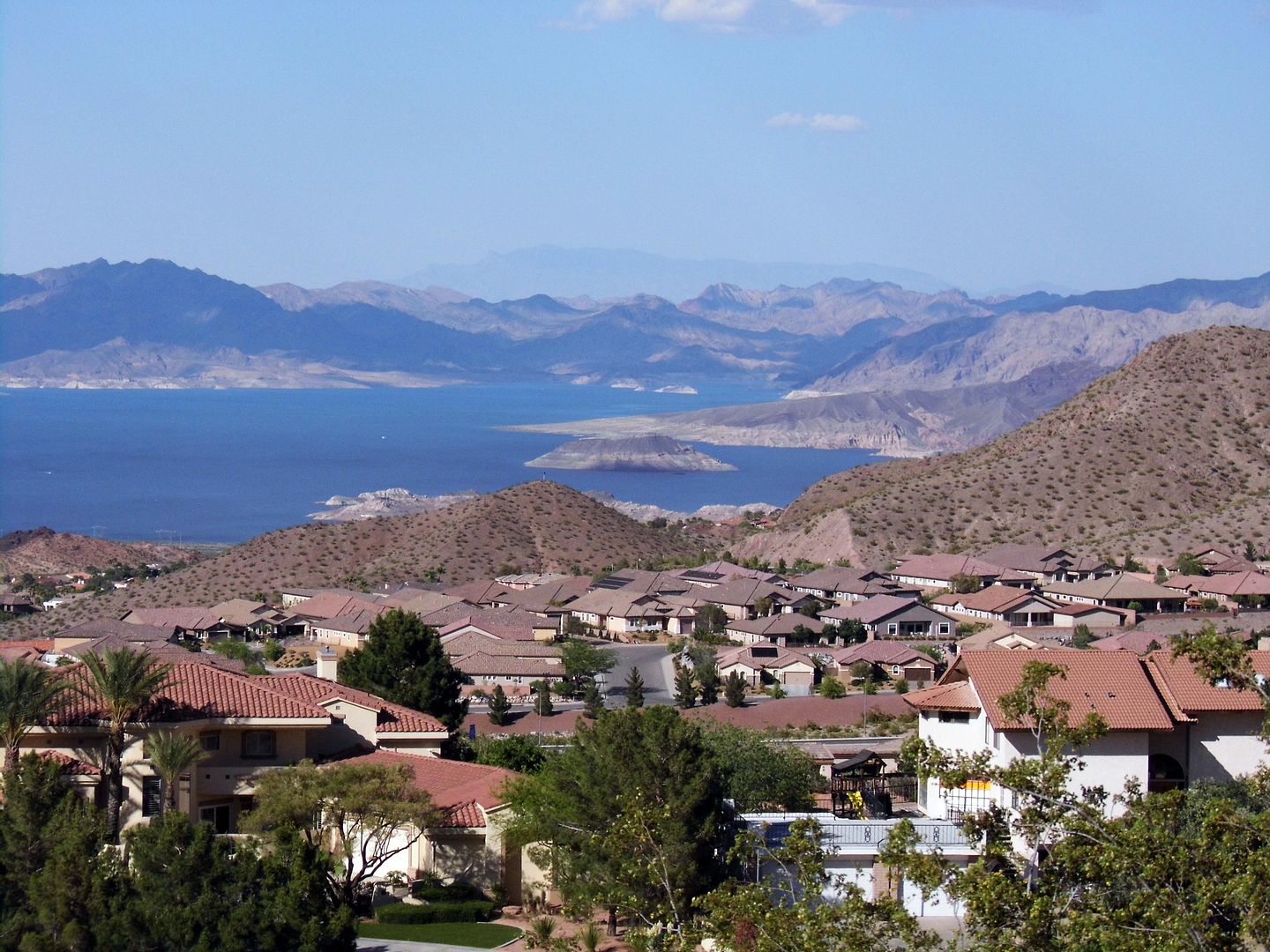 From the beginning, Boulder City was designed by Dutch city planner Saco Rienk de Boer as a wholesome town—in contrast to nearby Las Vegas, which hadn't really become "Sin City" yet but was heading there. It's still one of only two Nevada cities with an anti-gaming ordinance.
The clean-living environment was an ideal in the days following the repeal of Prohibition and the years when the country was still deep in the Great Depression. To keep the dam workers sober, alcohol was banned in Boulder City—and it wasn't legalized until 1969. (Hence the lore surrounding
Bootleg Canyon
.)
There's a local brewpub there now, but it still seems pretty unadulterated. It's been considered one of the best cities for retirement.
You could do worse, that's for sure.
Related Posts:
Photo Essay: Hoover Dam
Photo Essay: Lake Mead Railroad Trail
Photo Essay: Lost City of the Muddy Valley