During the summer, the Los Angeles Conservancy (of which I am a proud member) hosts weekly "sunset" tours of various Downtown LA attractions on Wednesday nights.
Although the Summer Wednesday tours are actually shorter in duration than the regular Saturday morning tours, there is one destination only available on Wednesday nights: City Hall.
N. Main St. facade
Now that I'm
not working a full-time job
, I could actually drive all the way Downtown to take the tour. (That, of course, didn't prevent me from being late and having to
run a couple of blocks
to meet my group.)
Municipal buildings
always interest me, partially because of their restricted entry policies, but also because they don't often receive a lot of attention when it comes to preservation and restoration.
Built in 1928, City Hall's grandiose hallways - including the rotunda with its ornate ceiling and tremendous chandelier - are awe-inspiring, and in great condition.
Third floor rotunda, ceiling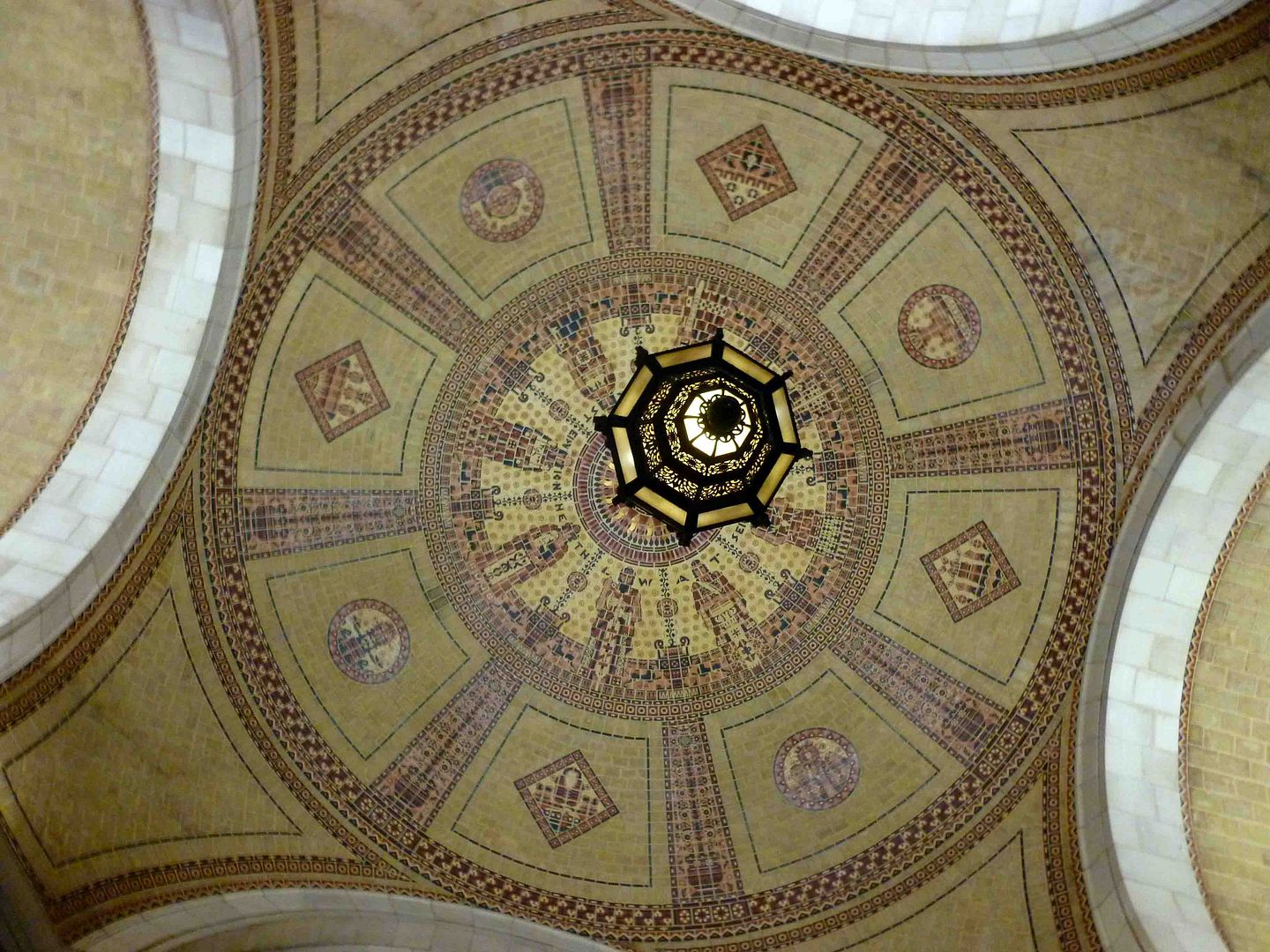 You can even walk to the upstairs balcony to get a closer view.
What a rare treat to be able to walk around a city government building like City Hall - an architectural crown jewel of historic Downtown LA - as a civilian,
at night.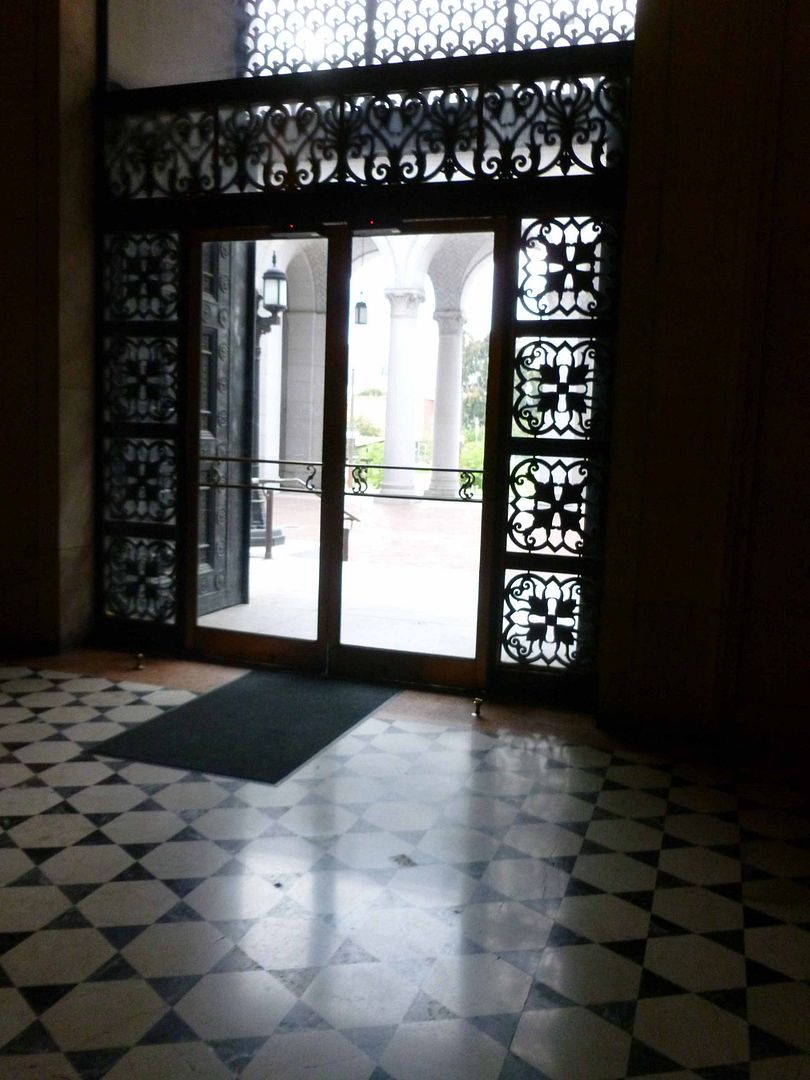 Spring Street entrance, interior
Corridor
Its Grecian and Romanesque design elements keep the eyes cast upwards.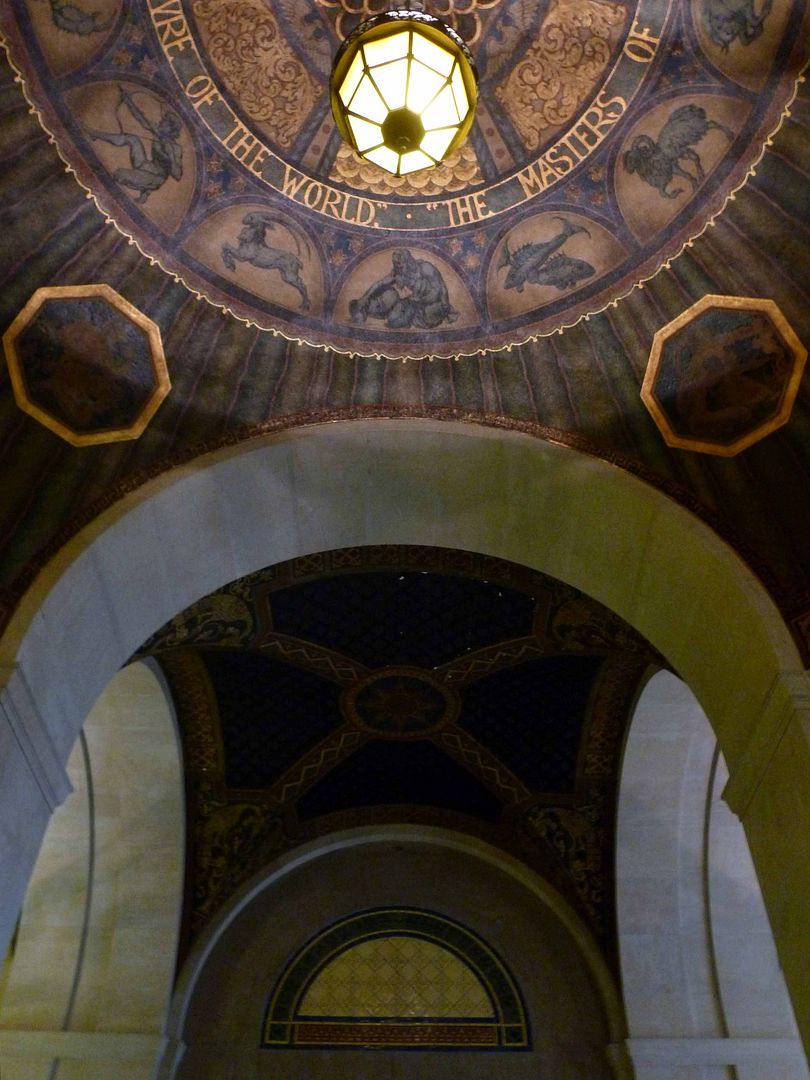 East Lobby, Third Floor
John Ferraro Council Chamber, Room 340
An even bigger treat was visiting the observation deck that wraps around the entire 27th floor of the building...
Window latch, 27th floor observation deck
...giving views not only of the Downtown skyline...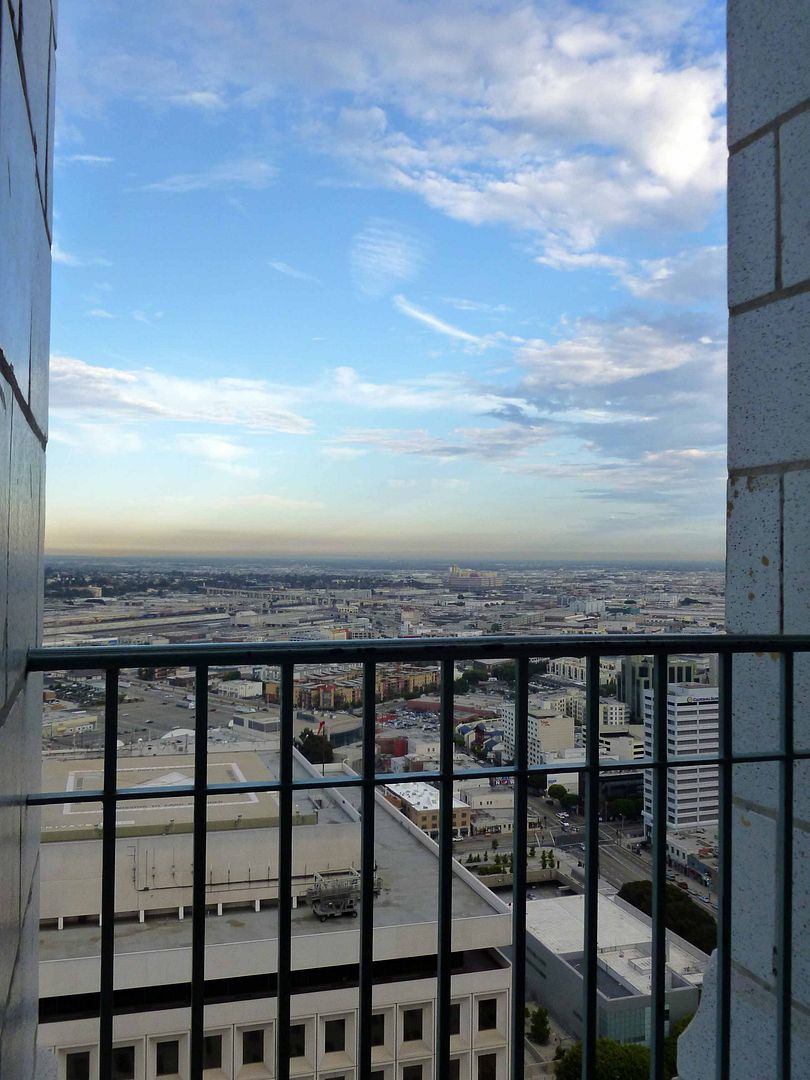 27th floor observation deck
Bell, 27th floor observation deck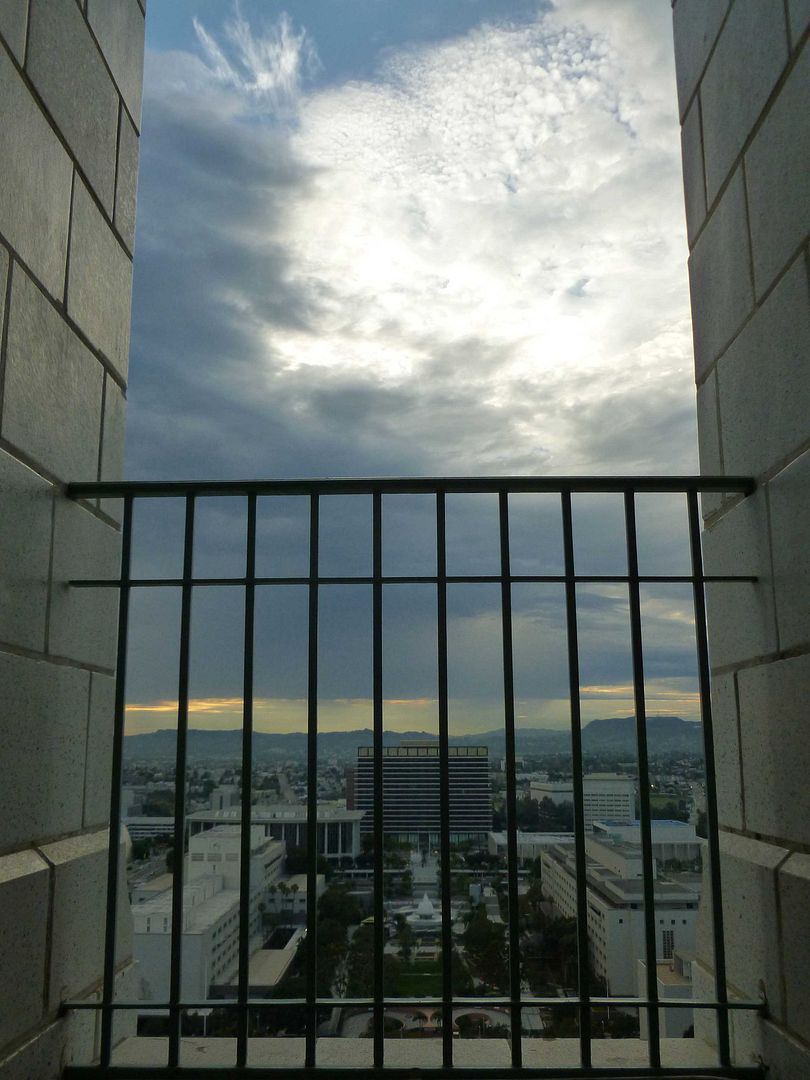 27th floor observation deck
...but also the
Magic Hour
sunlight reflecting off the mountains in the distance.
27th floor observation deck, facing northeast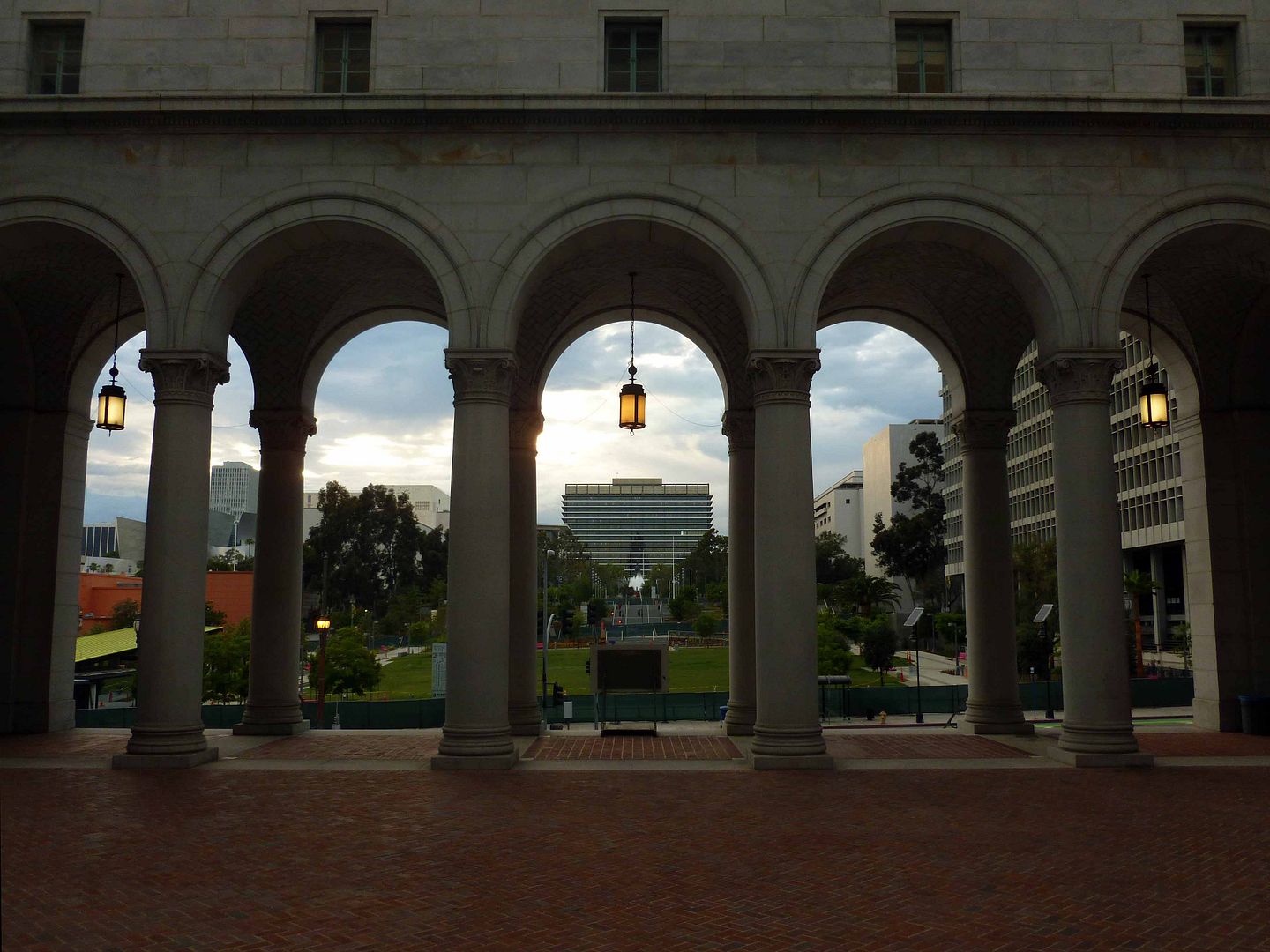 Spring Street entrance forecourt
Sometimes I like to visit a place during both
day
and
night
, since changes in light make such a difference on how you view anything (a building,
a trail
, whatever)...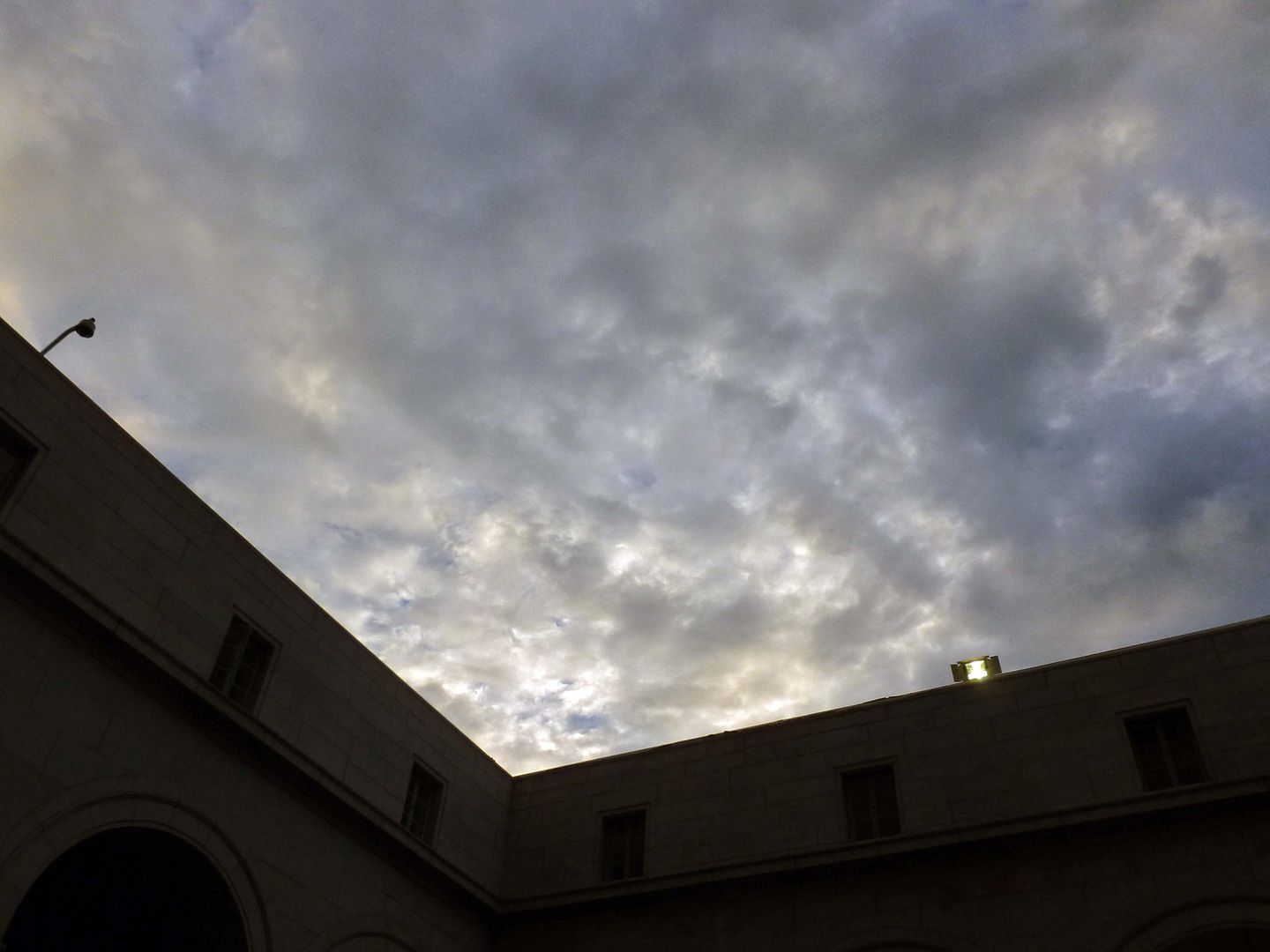 ...but I can't imagine a better time to see LA's City Hall, or see LA
from
City Hall.
To become a fan on Facebook, click here.