It's a project first initiated nearly 30 years ago—and, having opened in 2007, it's now become part of the Los Angeles River Revitalization plan to restore 11 miles of the LA River between Griffith Park and Downtown Los Angeles.
But three years ago, there was no easy way to get from the park, formerly part of the Taylor Yard railyard, to the
other
side of the river (an area known as
Elysian Valley
/Frogtown).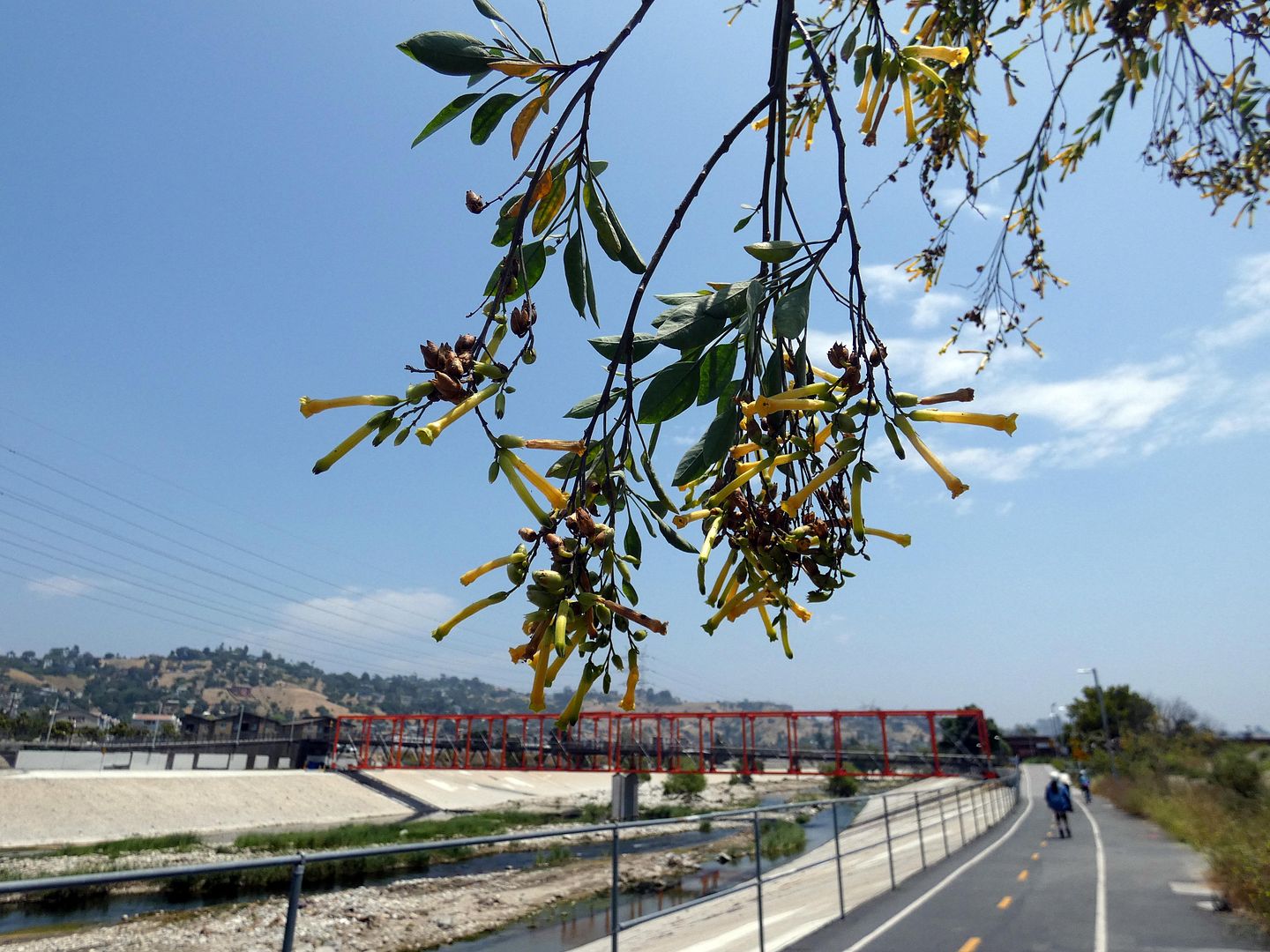 That changed last year, when the Taylor Yard car-free bridge opened up in the
Glendale Narrows section
of the Los Angeles River.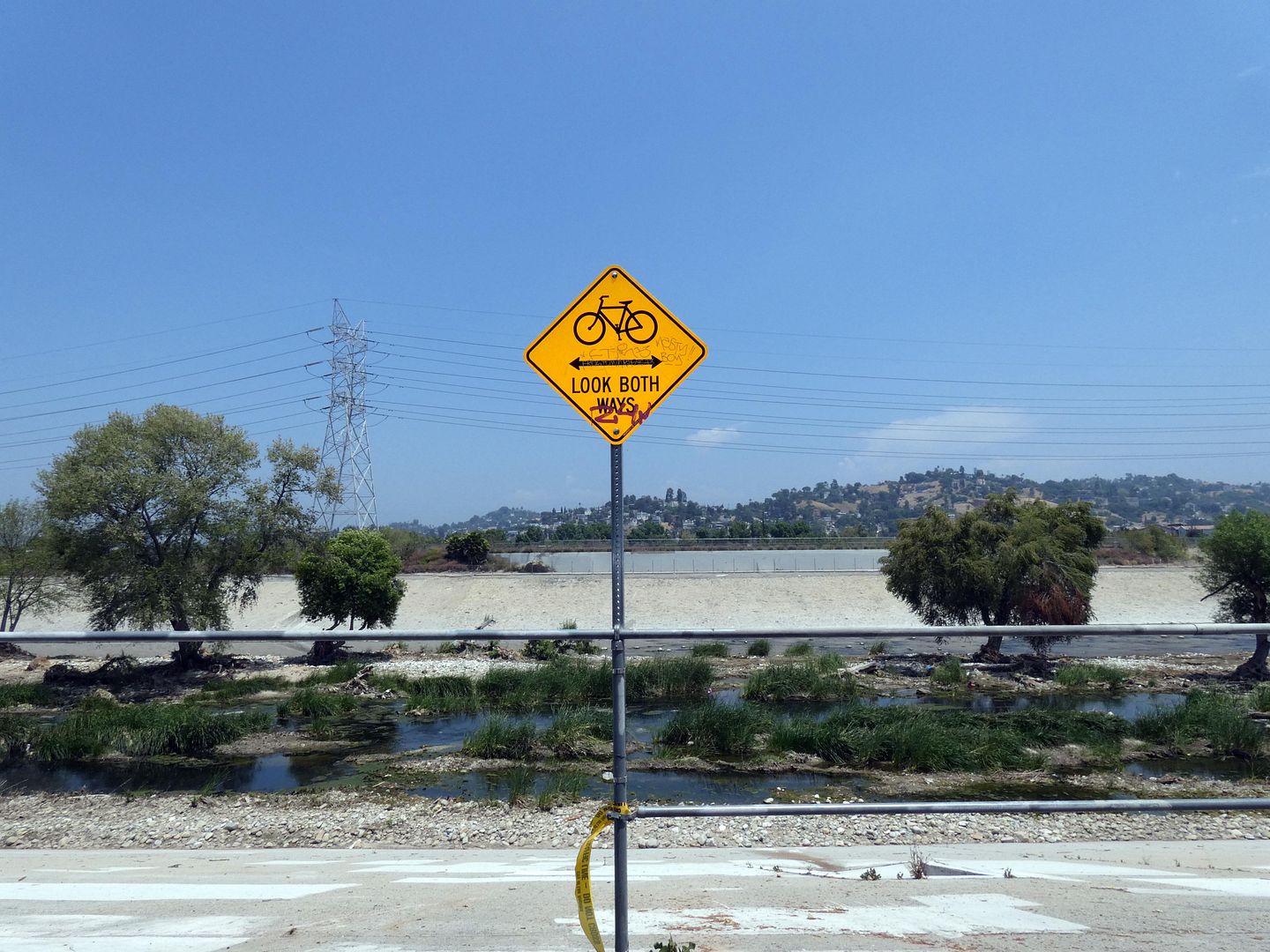 It's great if you're already on the Los Angeles River Greenway Trail on the west (some say south) side of the river, which stretches for nearly eight miles.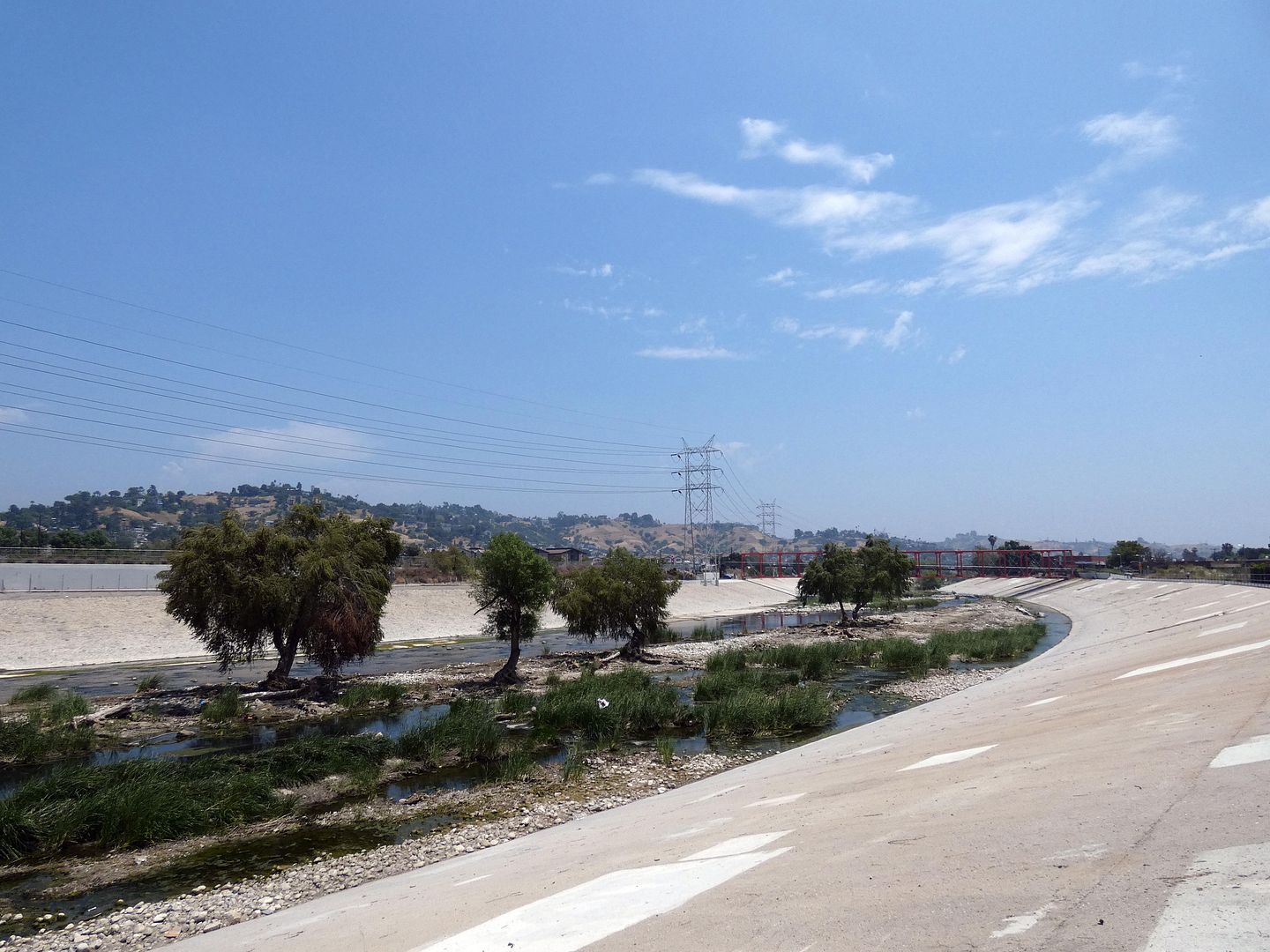 But if you want to walk to the park from that side of the river, you've got to find a way to get onto the bike path.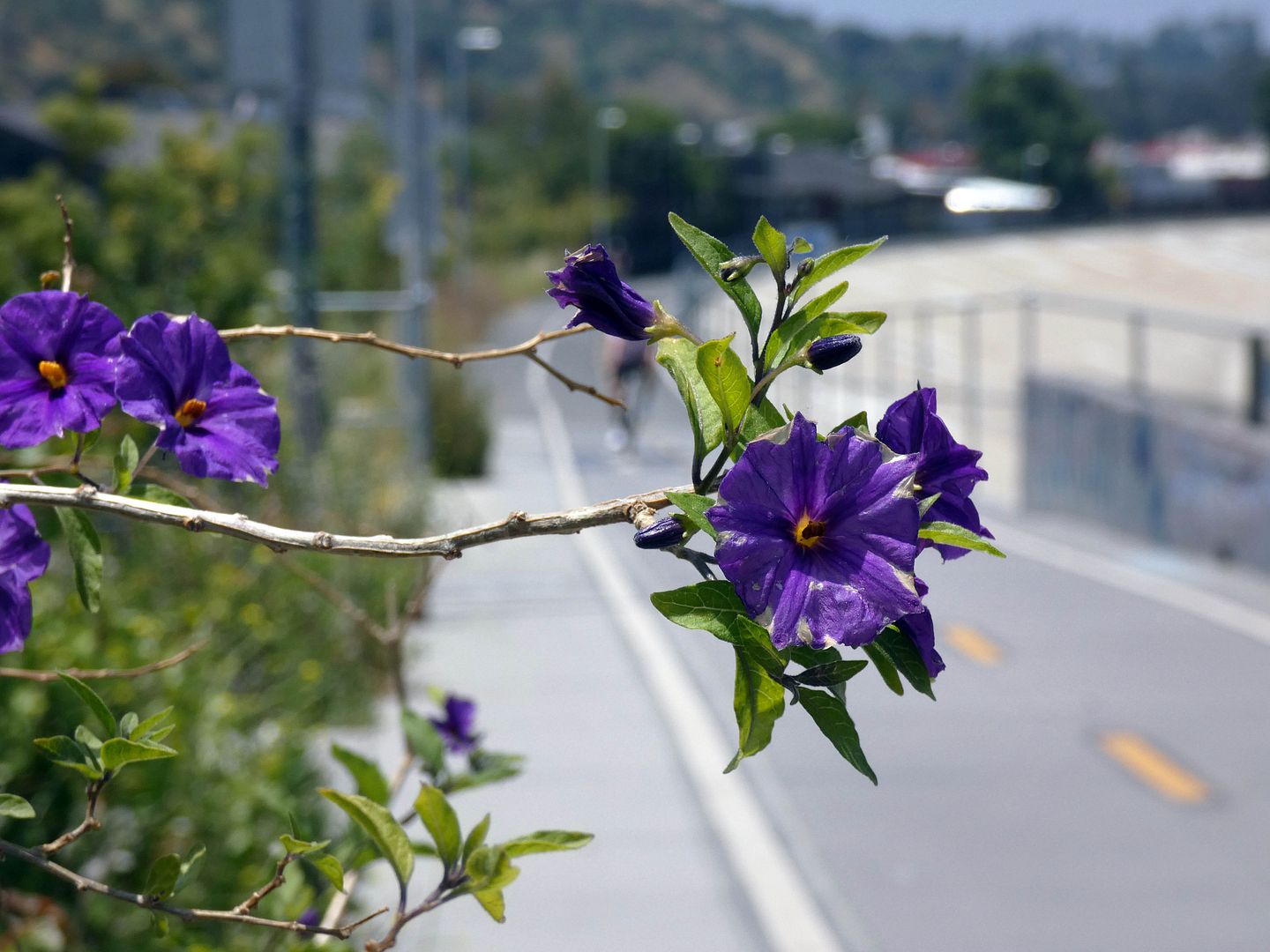 I parked and walked to the end of Dallas Street, which kind of seemed like I was trespassing through someone's backyard.
In some ways, this stretch of the LA River is a backyard for lots of folks living and working along the river.
As I headed downstream, the new non-motorized bridge was clearly in view—thanks to its bright orange color scheme and 400-foot-long, 27-foot-wide boxy shape.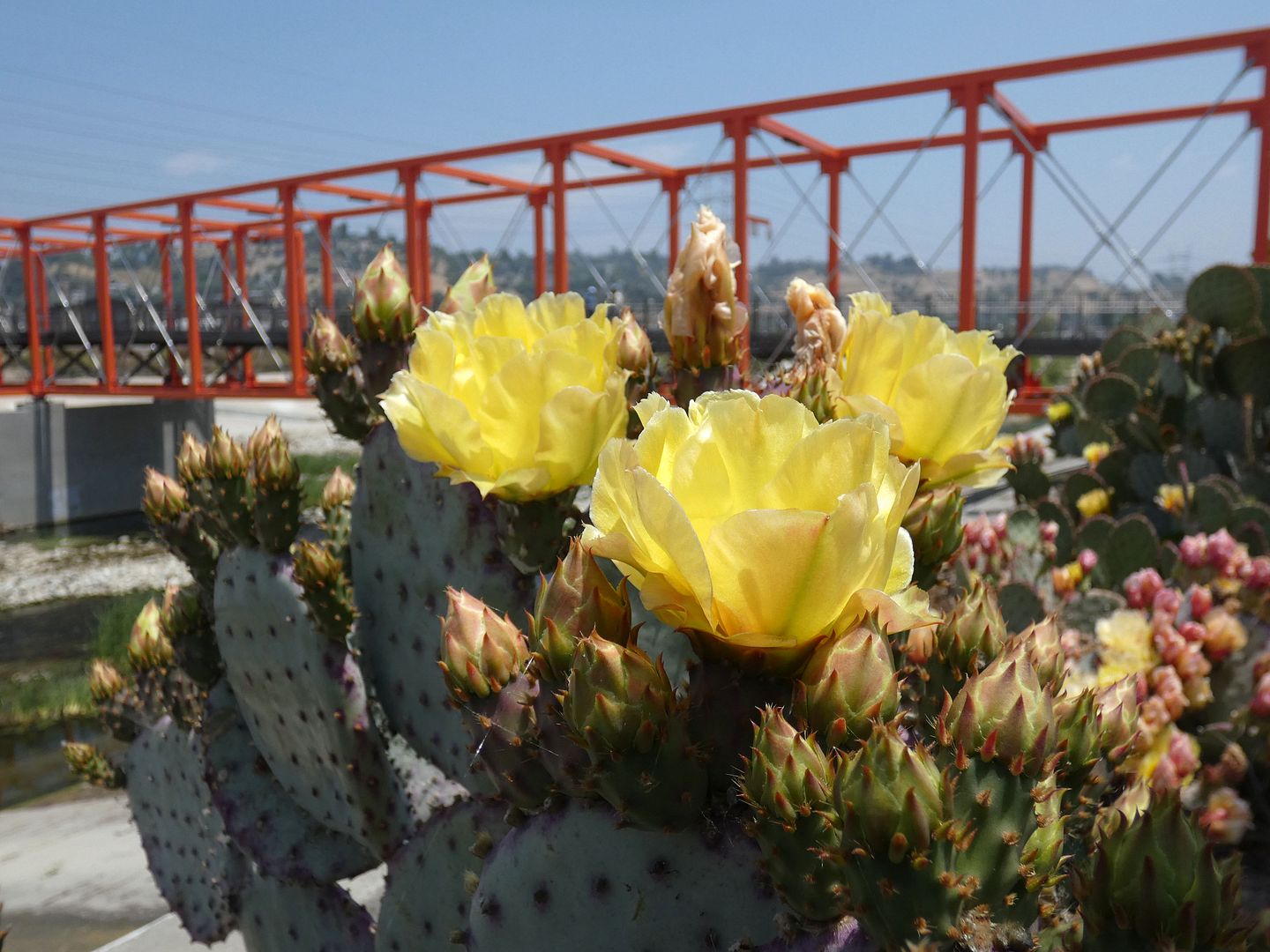 This box bridge was built high enough for vehicles to pass underneath it on (what's left of) the concrete surface of the paved river below. (That sometimes happens when the Army Corps of Engineers comes through to plow the overgrown vegetation, which it looked they had done just before my recent visit.)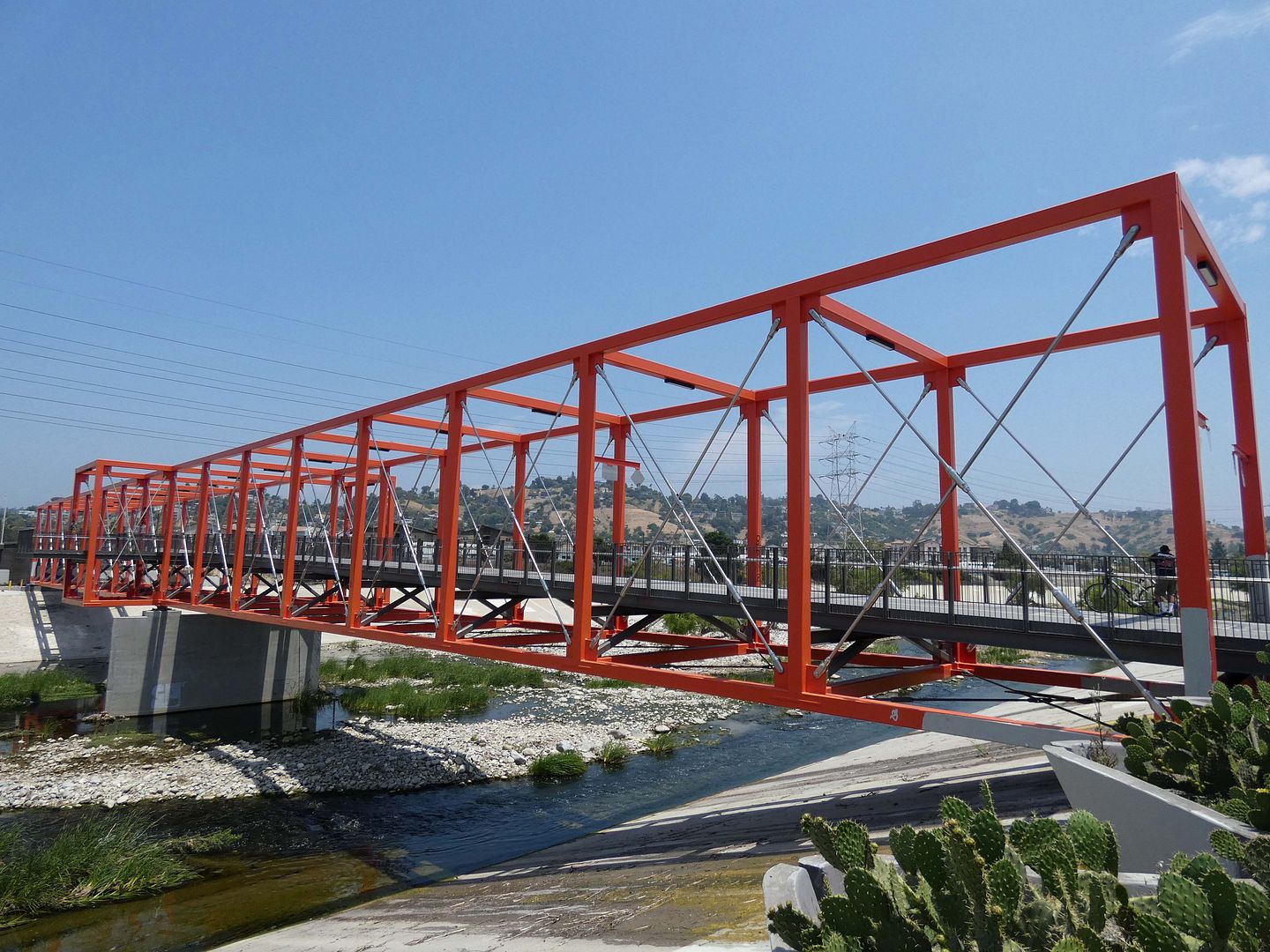 And its steel truss design allows for open sightlines on both sides of it.
Sculptural planters have been added on the shoulder of the bikeway/pedestrian walkway...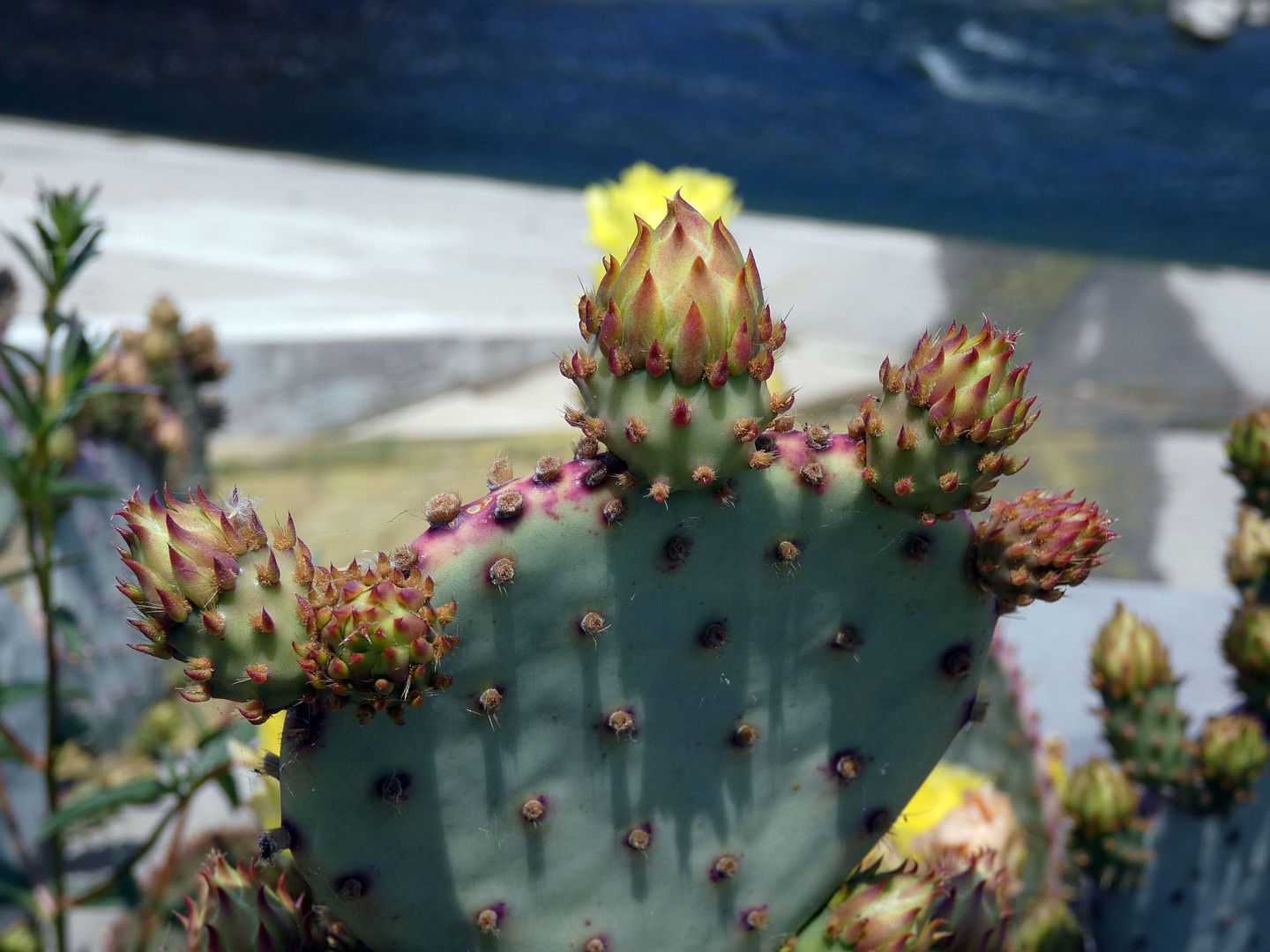 ...where prickly pear cacti (Optuntia) can thrive and bloom.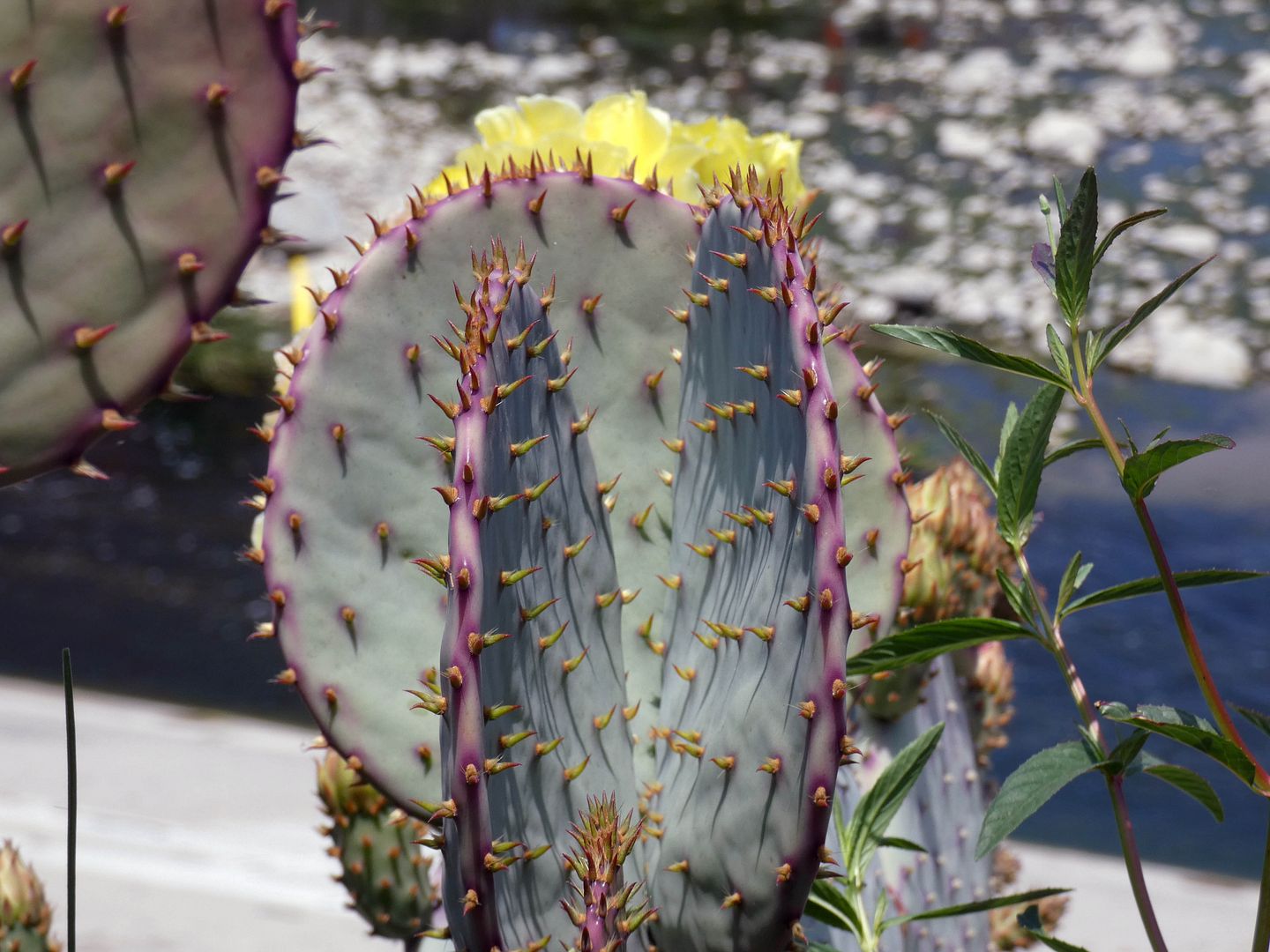 Their spikes may also discourage pedestrians from bypassing the bridge and trying to climb down and up the steep concrete slopes of the river banks, as they've done in desperation for nearly 100 years.
The whole project clocked in at over $27 million—partially funded by the transportation agency Metro, whose LA River Path Project is part of its "Complete Streets" initiative. (Turns out, its jurisdiction isn't just public transit like bus, rail, and subway, but also bike.)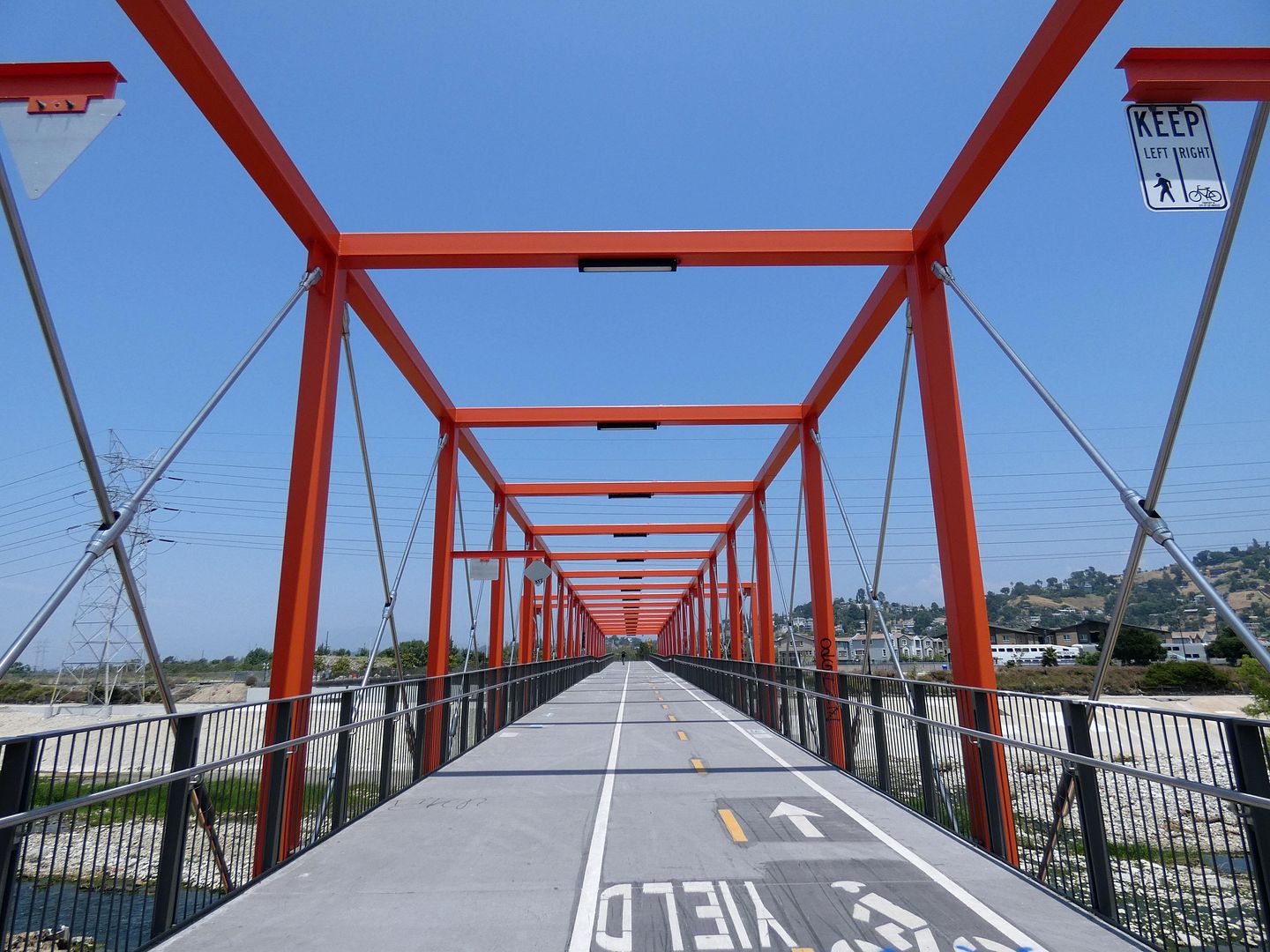 It's not a
replacement
for driving a car—but at least it makes walking in this area of town a bit easier. (And
walking
in LA can be a huge challenge.)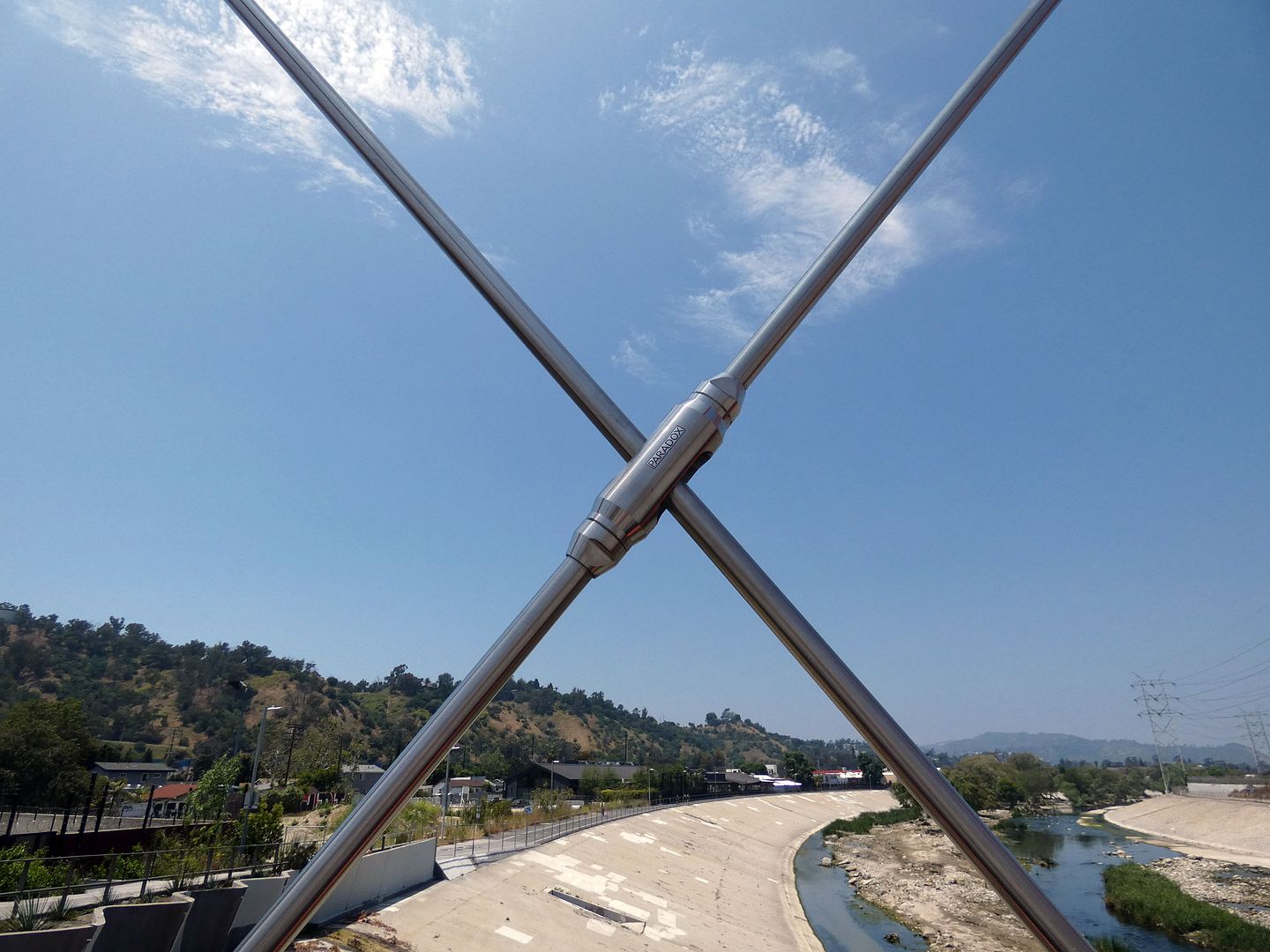 And it's sturdy enough to allow
emergency vehicles
to drive across it—which could save enough time to save a life.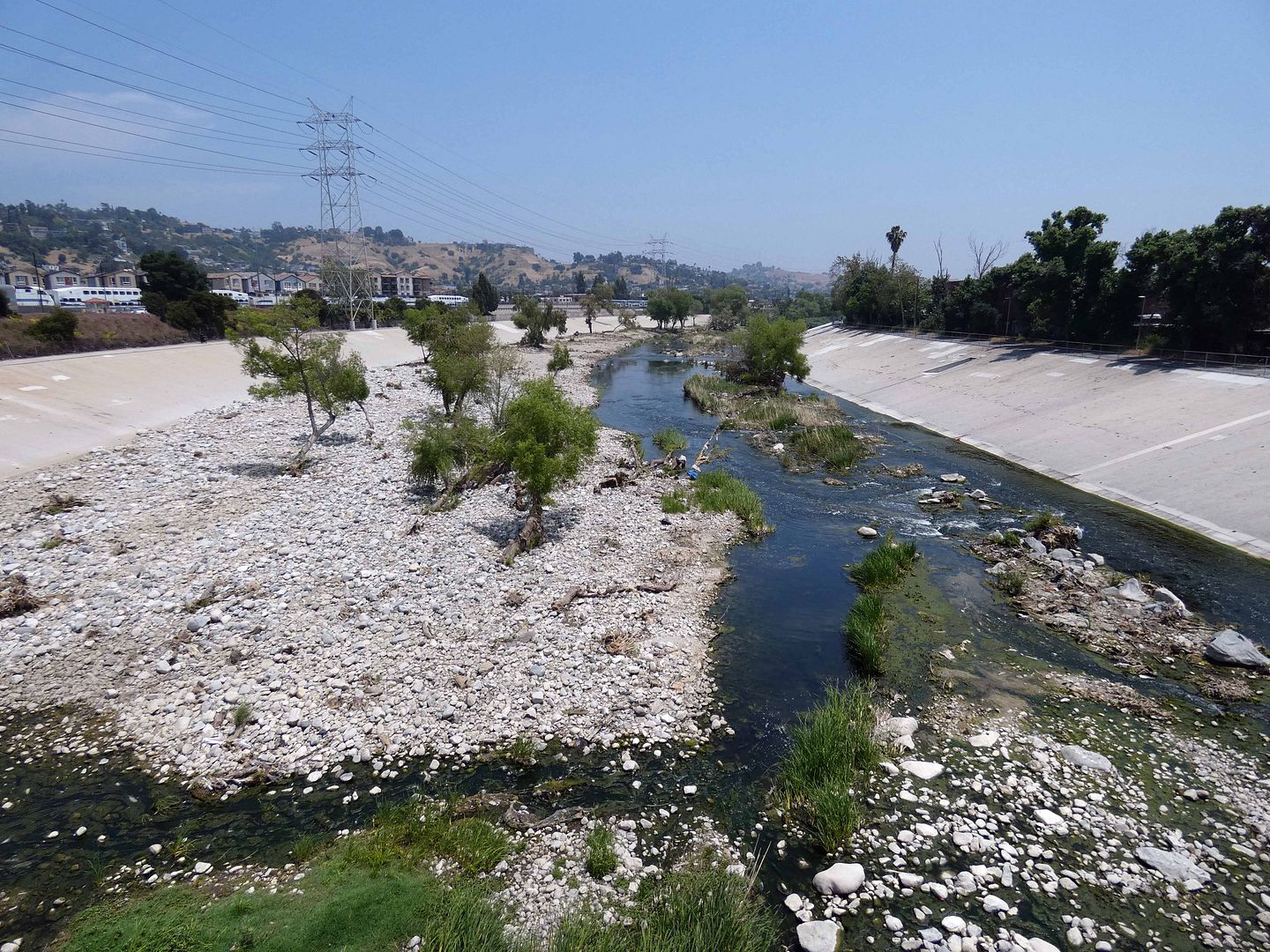 It also provides a nice way to look down (and up) the river without getting wet—thanks to two offset cantilevered lookouts/viewing platforms on either side, called "belvederes." From above, it looks a bit like a handshake, evoking the unity that it attempts to create.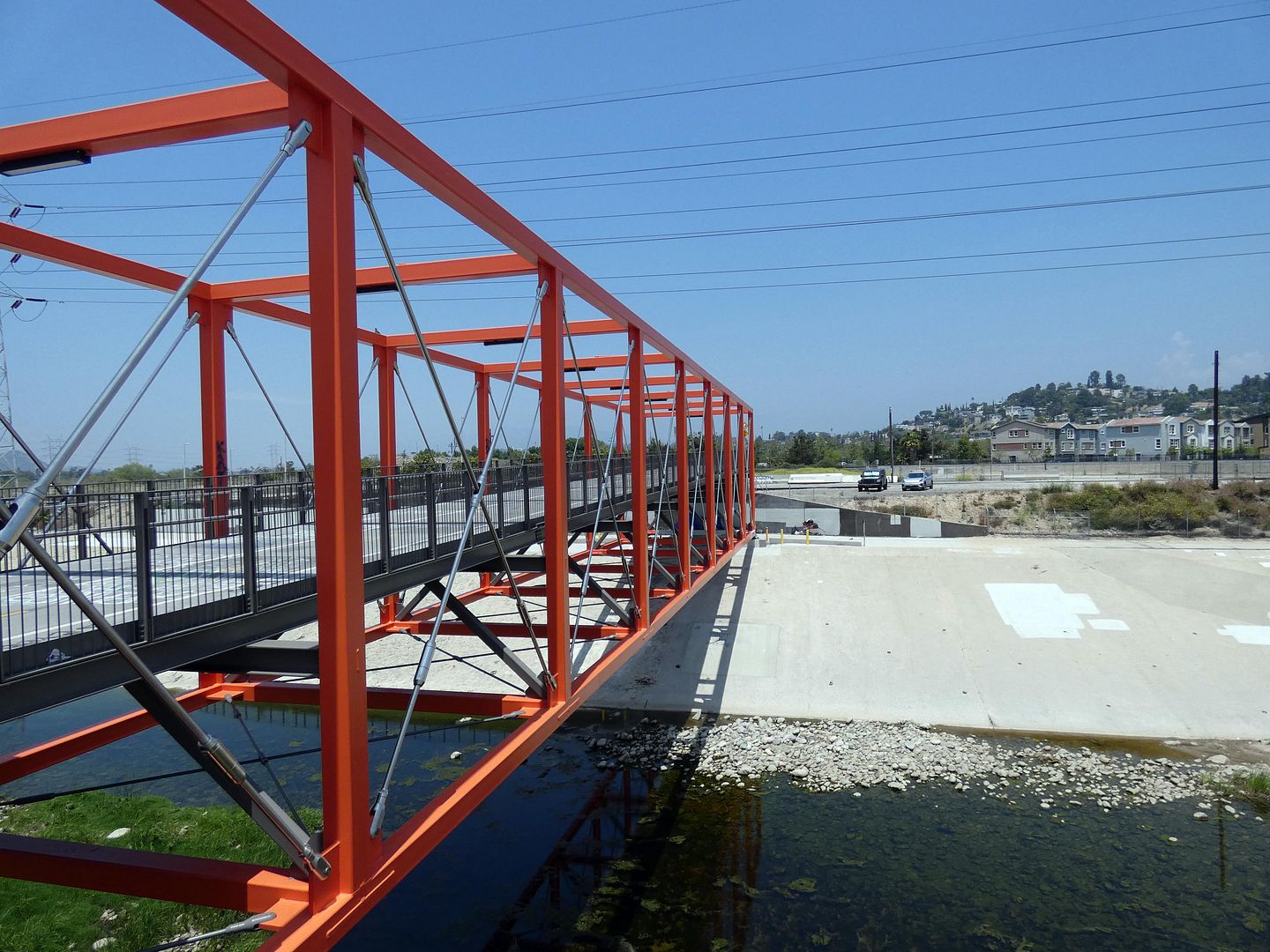 That sense of connection isn't just geographic—but also social. Rival gangs used to face off here, which is why the firm that designed the bridge, SPF:architect, calls it "Rumblefish" (a hat tip to the S.E. Hinton novel and movie based on it, about "rumbling" in the streets and how Siamese fighting fish do the same in the water).
The east (or north) end of the new bridge connects to the last remnant of Taylor Yard, the G2 parcel—first established in 1911 on the previous site of grain merchant J. Hartley Taylor's Feed Mill and eventually taken over as a railyard, freight-switching facility, storage space and maintenance, and repair facility by Southern Pacific Railroad, (later Union Pacific Railroad) as well as Metrolink.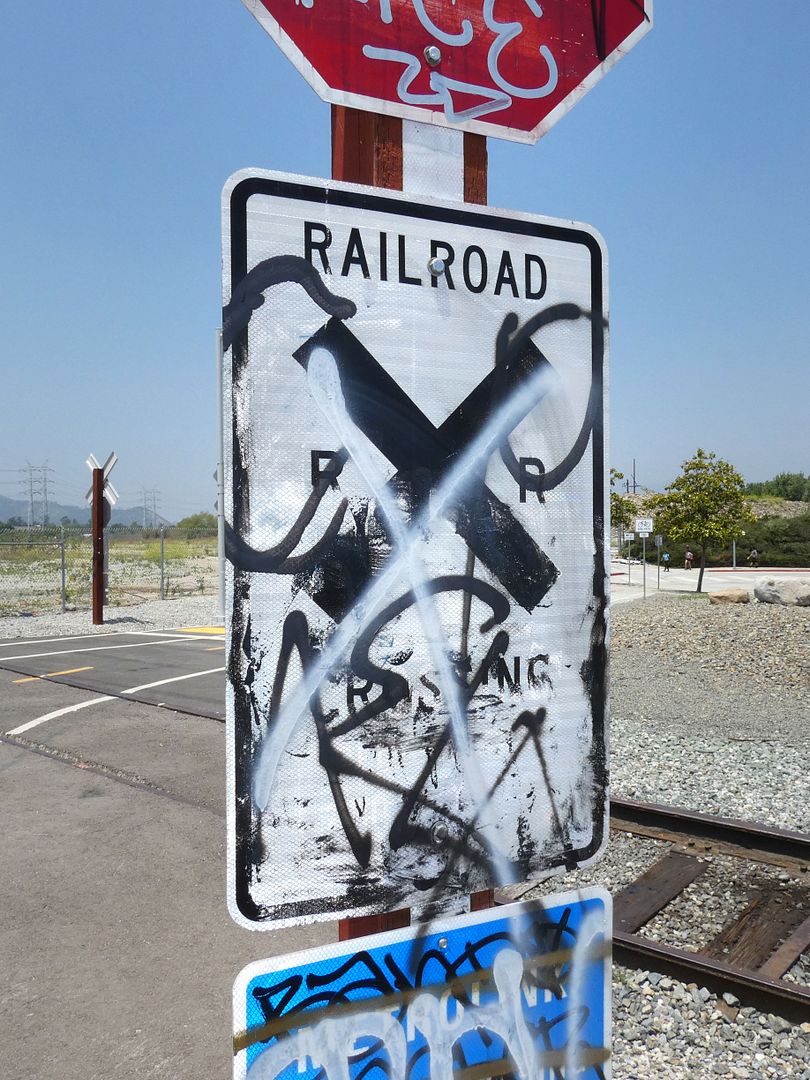 Industrial use of the site declined starting in the 1960s and ceased altogether in 2006. It was purchased by the City of L.A. in early 2017 for $60 million—and it's now the future site of the 42-acre Taylor Yard G2 River Park, slated to open in the year 2028.
So maybe this new Taylor Yard bridge is a little ahead of its time. It doesn't really go anywhere. It wasn't very busy while I was there.
But it still feels like progress.